Racers vs. Fuel Prices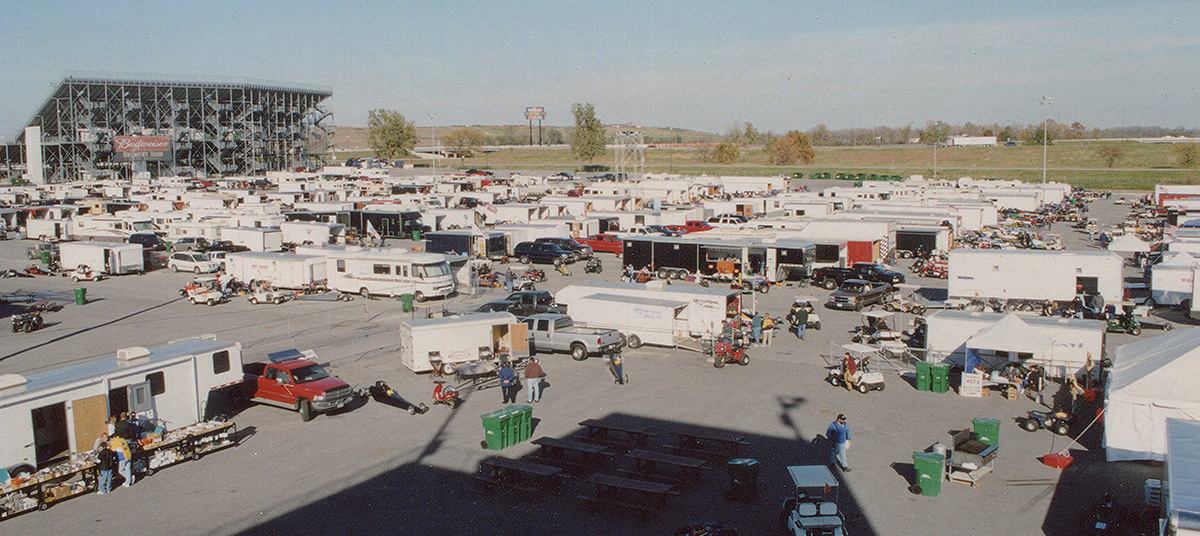 This week's guest is Todd Silvey. He began his life with drag racing journalism in 1988 when he and his wife, Laurie, began a new publication, ultimately titled Drag News magazine, which was dedicated to sportsman drag racing and was published for exactly 20 years. With the sale of the magazine, Todd continued writing for a wide selection of magazines before taking over the editorship of the International Hot Rod Association's Drag Review magazine. Todd now freelances many tech articles and feature stories for several magazines, including many of John DiBartolomeo's varied publications over the years.
It's been rough for everybody to get around these days with inflation constantly in the news. I'm not talking about the unfortunate Ukraine situation, but I'm referring to the rising fuel prices at your local gas station pump number seven.
As a note, this subject was touched upon one day with John DiBartolomeo as one of the varying topics we discussed before our Wednesday conversations with him went sadly silent. Like many, I lost a sincere friend, but the great drag racing magazine in the sky (hopefully still in print) gained a tremendous talent.
I recently took in the wonderful sights and smells of some front-engine Top Fuel competition at the recent "boycott race" during the Mid-West Drag Racing Series event in St. Louis. Yes, the Nostalgia fuelers boycott is a story within itself, but is not the topic for today.
While there, I was chatting with one of the more prominent owners of a vintage fueler team when he mentioned to me that his round trip from Northern California to St. Louis and back would cost him upwards of 4,000 dollars, just in diesel to compete at the event.
Before you respond with sticker shock, think about an approximate 4,300-mile trip driving a seven miles-per-gallon rig and with the cheapest diesel here in the Midwest eclipsing $5-per-gallon. That doesn't even take into account that his fuel prices far outpaced that rate as he traveled in the West. Humorously, he asked me not to quote him because his wife had not yet received the charge card bill directly.
You may not have a big rig, but comparably, all racers who tow with everything ranging from a 1/2-ton truck to a large motorhome are each feeling the same pain at the pump. As my Top Fuel friend noted, "The current price of diesel makes purchasing a drum of nitromethane not so traumatic."
But alas, racers started the first weeks of this 2022 season before the fuel price insanity was too far out of hand. Mom and pop racers sit at the kitchen table here at mid-season, tallying up their recent race excursions with astonishment.
The battle is underway by not just racers but racing facilities as well. Some localized dragstrips are being innovative, proposing changes to their racers if they are willing to compete with mostly two-day event weekends with every other weekend dormant. The option would offer the same number of overall events but necessitating just half of the A-to-B trips to the track over the season.
Two of the tracks located close to me are in discussion to do this. In additional cooperation, and to take the concept further, they are considering alternating their weekends on and off, so racers will have one of the two tracks open if they absolutely want to race. These tracks remain nameless because they have not as of yet "inked the deal."
Drag racers are a resourceful bunch. We can work our keyboards feverishly on the internet, finding the latest ideas to build a better race car. Still, maybe we can also share concepts to make our weekend racing more cost-effective until we hopefully ride out this expensive gas price wave.
I will sincerely miss my typical Wednesday calls with "Johnny D." I am sure, like many other subjects, this topic would have gotten "spirited," I type here with a smile.
Maybe the comments section on the Drag Racing Action Online blog could make an excellent starting point on how to save a buck here and there for your weekend excursions to the track. You know what they say, "a penny saved is a penny, well, you need to put into the gas tank nowadays." – Todd Silvey