SPORTSMAN OR…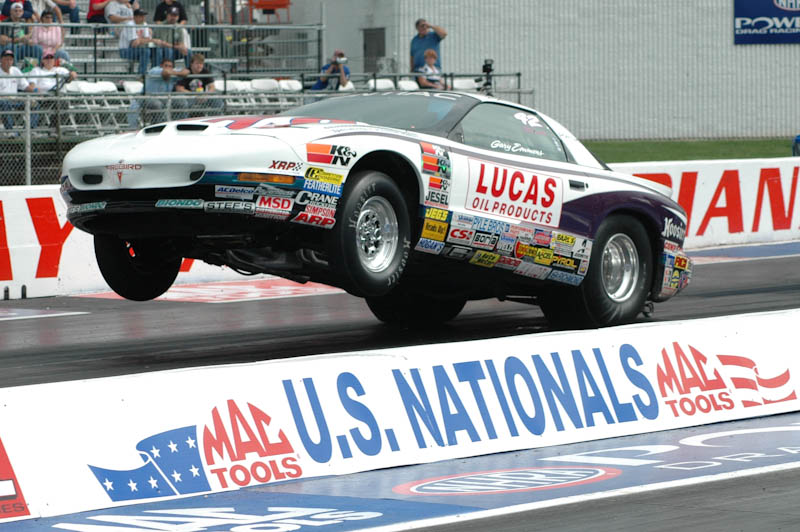 First off, I can't thank the folks at Artisan Coffee enough for their sponsorship of my Blog. There are certainly a lot of racers and fans who are big coffee drinkers and I can't urge you enough to support those who support us. Take a moment and join their Racing team at www.coffeebyartisan.com. Besides receiving a hat, T-shirt, along with updates on their racing efforts, you're eligible to receive a discount on any of their coffees purchased through the website. Thank you.
Now… This is a topic which has been batted around for a while, most recently by my good friend Don O'Neal with regards to typecasting the racers in the core classes below the four NHRA professional classes. Those being the two alcohol classes, Top Dragster and Top Sportsman, Comp, Super Stock, Stock and the three super categories. They've always been known as Sportsman – which always brings up another question in my feeble mind, should that term be capitalized – but with the series itself sponsored by Lucas Oil, should they be more known as Lucas Oil Drag Racing Series competitors? And of course as usual, all of this is my own personal opinion, which as has been noted; is like certain parts of our anatomy, everyone has one. I certainly can sympathize with those wanting to change the name, but attempting to do so can be hard.
First of all, I think we all have to admit that as far as "sportsman racers" are concerned, other than a little bit of ink in the house organ, National Dragster, the promotion of those classes has been slim at best. Granted, the professional classes are what puts fans in the stands, but those in the Sportsman classes are every bit as deserving as a John Force or Greg Anderson. Most sportsman racers have quite a bit of money invested in the operation and the fact that with only a few exceptions, their income is not derived from racing. However, that doesn't make them any less deserving of promotional support. We all know there are quite a few interesting stories in those classes.
When it comes to the actual definition of the word "sportsman," it's said to be "a person who engages in sports." Sounds pretty self-explanatory, which may also include a professional racer. Just because they compete in a professional class doesn't make them any different than a sportsman racer. Is the term demeaning in any way? I don't honestly think so.
I don't know how the term ever came into being when it comes to drag racing. That's maybe a question for the ages. If you know the answer, please speak up. But generally speaking, the sport itself has coined some basic names for several of its racers; pros, sportsman, bracket racers, heads-up racers, small tire racers, street racers, etc. As a sportsman racer myself, I've been an avid supporter of all of those classes, pros included. In fact, I am as much a fan of all of them as any other class. Truth is the pros have enabled our sport to rise to the level it's at today. But let's not forget the support sportsman/bracket/etc. racers have given to drag racing.
So the question is: Should we begin calling sportsman racers, Lucas Oil Drag Racing Series racers? I think it would be rather hard to do something like that as the name has been a part of the sport for so long. I also think it's admirable to want to rename those classes and they probably deserve it, but doing it? That could be tough.
Possibly the only way it can happen is for all of us to work together; racers, media, announcers, sanctioning body, etc. However, that could be likened to herding cats. I've never tried the cat scenario but it just sounds really hard to do.
If you'd like to read Don O'Neal's take on the subject, click on the CompetitionPlus.com story by clicking on this link: CompetitionPlus.com.
Let me know your thoughts.