Make It Count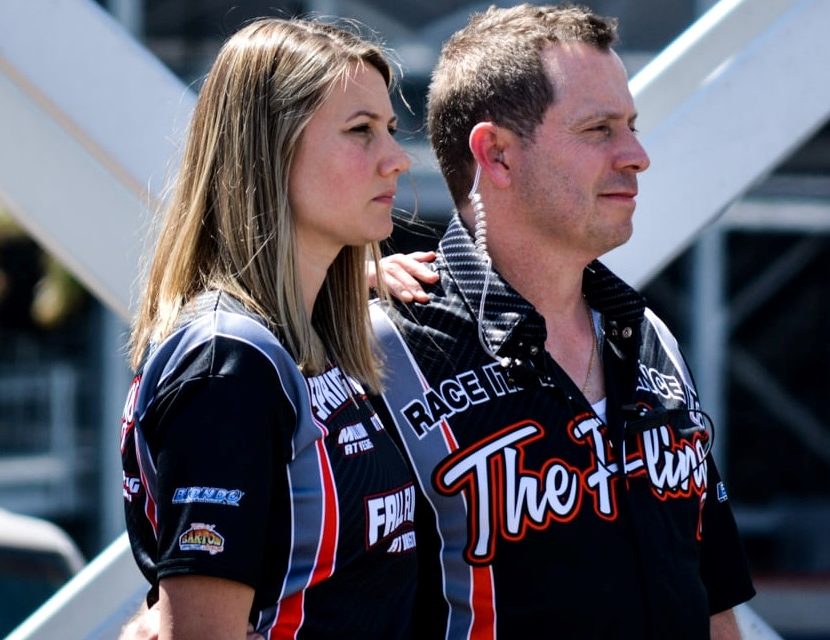 Whether you know him by one of his innumerable nicknames or his given name, if you have been around any level of sportsman or bracket racing in the last 30 years you undoubtedly have heard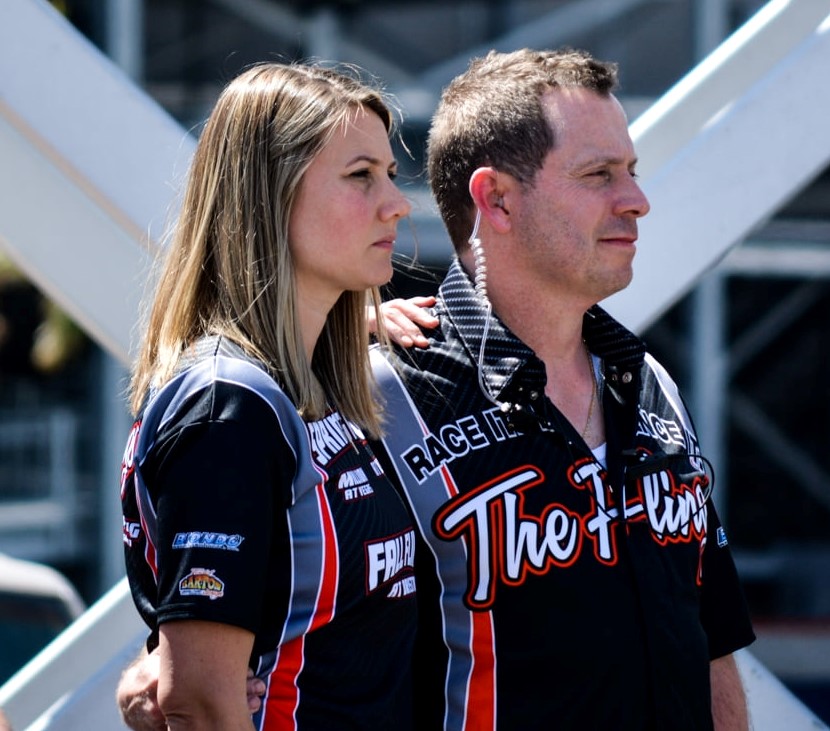 of him. Introducing this week's blogger, Peter Biondo.
Dan Fletcher once told me "Life is like a roll of toilet paper. The closer you get to the end, the faster it goes." Mortality has taken front and center in
my life lately. Turning 51 was enough to move my mortality meter. Last summer I lost my father and best friend Kyle Seipel back-to-back. Mortality meter pegged.
Mortality has always been a sensitive topic for me. My mother passed away after giving birth to me. It was something we didn't talk about growing up, and to this day, I am not sure if that made it better or worse. As a kid, I quietly always thought I would die at 27 years old. This was the age my mother passed. Coincidence? I doubt it.
Mortality reminds me of common sayings, "We need to enjoy each day like it's a gift." Or "Choose an occupation that you truly enjoy so that it doesn't feel like work." All easier said than done. Over the last 30 years of my life, experiences have exemplified these points.
While I attended college, my father started selling practice trees from our small, one-car garage right outside of New York City. My brother Sal and I would come home from college, box up a few trees and bring them to the UPS office. Biondo Racing Products was born.
After graduating college, I realized I had a passion for the racing industry and started working full-time at Biondo Racing Products. We eventually outgrew the garage and moved it into my father's house, where we spent the next 20 years running Biondo Racing. We used every bedroom as a stock room until finally, in 2015, we purchased a building in Queens, NY.
My weeks were filled with selling racing products, fielding tech calls, and creating company marketing materials. My weekends were spent racing. Before I knew it, racing consumed my world. This was so much fun….at first. Hold on.
As the years passed, the business grew, as did my success as a racer. In fact, it was starting to thrive, and my time on the weekends started to consist more of assisting customers than of actual racing. I struggled with my competitive side. My desire to win versus the business's need for me to assist our customers.
I became increasingly involved with every aspect of Biondo Racing Products. Around 2007-ish, I realized I wasn't happy with my career. I was worn out and felt beat down. I wanted out but was afraid to disappoint my father and brother. I was also concerned the business wouldn't survive without me. It wasn't that I didn't love the business. I was proud of how my father built the business out of a 1-car garage and how as a family, we grew it together. Yet I had reached a point in my life where it wasn't for me anymore, and it was affecting me mentally and physically.
Despite being unhappy, I stuck with the business for another 12 years. I maintained my sanity mainly by backing down on my racing. I then got married to Emily Biondo and started a family. So, what would finally trigger me to make a big change in my life? The one thing that I feared most my entire life: death. Seeing Kyle and my father get sick led me to finally realize that I need to make a change before it's too late. Now I wake up each morning looking forward to going to the office to work on the Fling series of bracket races while working in the mortgage market on the side. My life is much more balanced, and I am able to be more present when I'm with my family. And btw Biondo Racing Products is doing just fine without me and has filled my spot with my cousin Rich Dilorenzo. My office is in the same building, and I am always there if my brother needs me, even if it's just for industry advice.
I would like to finish this with a story I heard from Grant Cardone. A wise old man is talking to a young, stressed-out entrepreneur. The old man says, "What if I just gave you a million in cash? How would you feel?" The young businessman says, "I'd be pumped and on cloud 9." The old man says, "Would anyone be able to put you in a bad mood for a little while?" The Young man replies, "No way, man, I'd be happy for a long time." The old man says, "So what if I said I'd give you the million, as a matter of fact, I made it 10 million, but you wouldn't wake up tomorrow. What would you say then? Would you take it?" The young man says absolutely not. The old man says, "So you are saying that waking up tomorrow morning is worth more to you than 10 million?" The young man says, "Wow, you are right. I never thought of it like that." The old man replies, "Then why aren't you feeling that way every time you wake up?"