Fricke, Burkart Take Titles at Lebanon Valley Dragway Division 1 Lucas Oil Event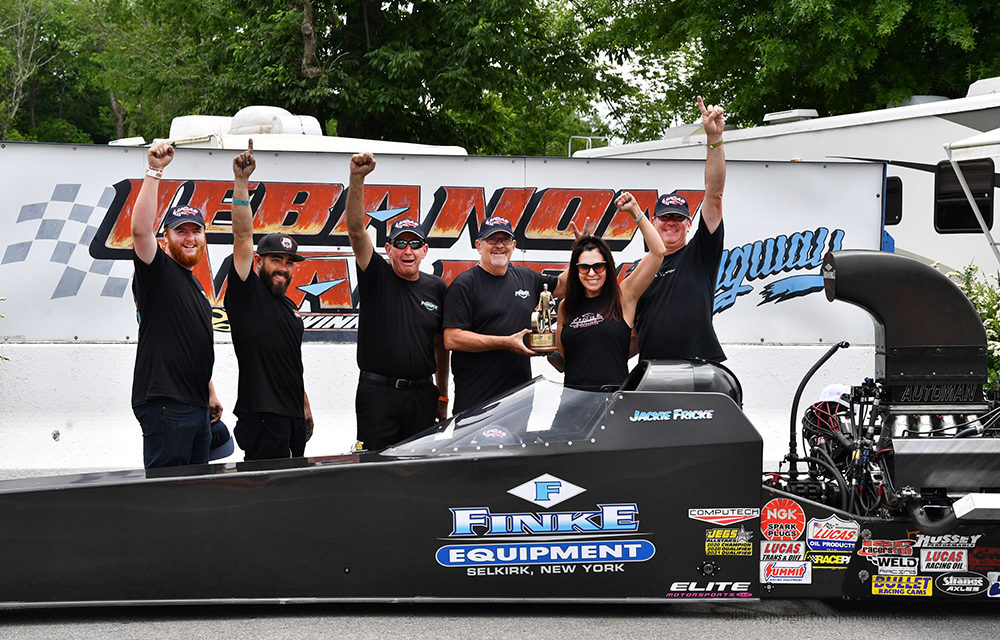 Story: Drag Racing Action Online  Images: David Smith/Kubicke Photography
Top Alcohol Dragster winner Jackie Fricke from Flemington, N.J. cruised to her second Lucas Oil regional event of 2022 defeating the blown car of Mike Hepp from Levitton Pa. in the finals at Lebanon Valley Dragway outside Albany N.Y. Fricke ran a 5.435 @ 264.97 in the Finke Equipment A/FD to Hepp's 5.541 @ 260.34.
"It was a really tricky track", Fricke said after her win, "We made a mistake at Maple Grove smoking the tires, we didn't want to do that at this event and beat ourselves. Depending on the time of day the track could hold some stout numbers as evidence of our 5.26 but the conservative way of racing was the key to winning this event in front of many of John Finke's family, friends and employees which made it extra special."
Fricke who set Low ET of the Meet during qualifying with a 5.264, continues to lead the East Region point chase with Hepp in second place.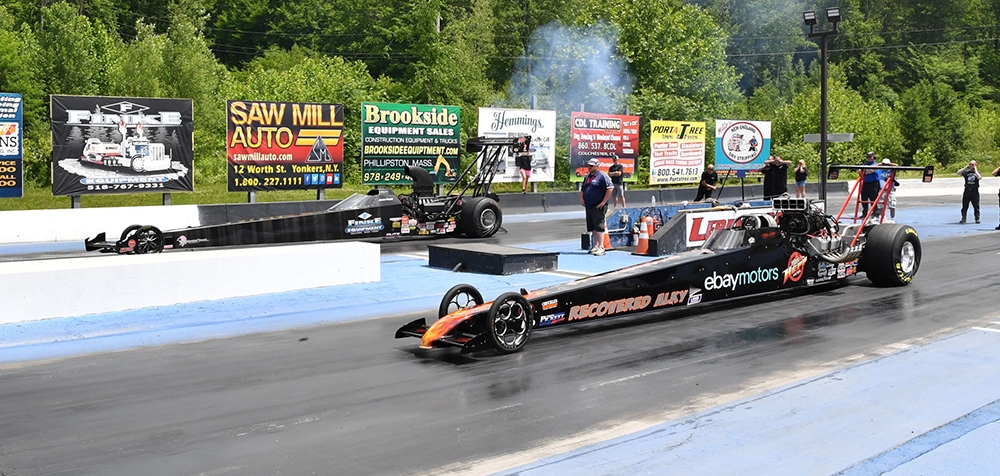 Fricke (Far Lane) took Top Alcohol Dragster over Hepp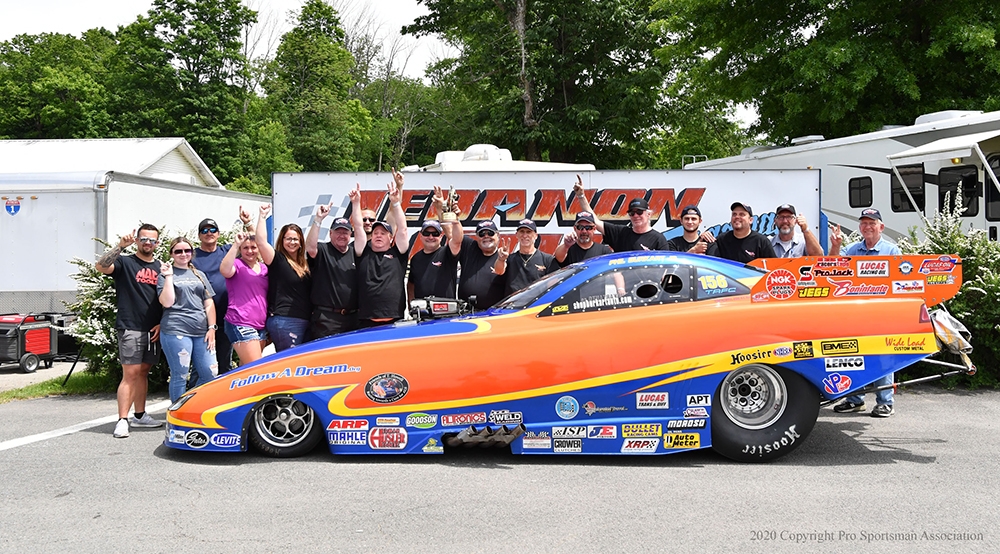 Phil Burkart Jr from Yorkville N.Y., like Jackie Fricke, won his second regional in 2022 at Lebanon Valley. Driving the "Follow A Dream" Camaro of Jay Blake, Burkart defeated the '16 Camaro of Matt Gill in the finals running a 6.414, 243.05 to Gill's 6.851.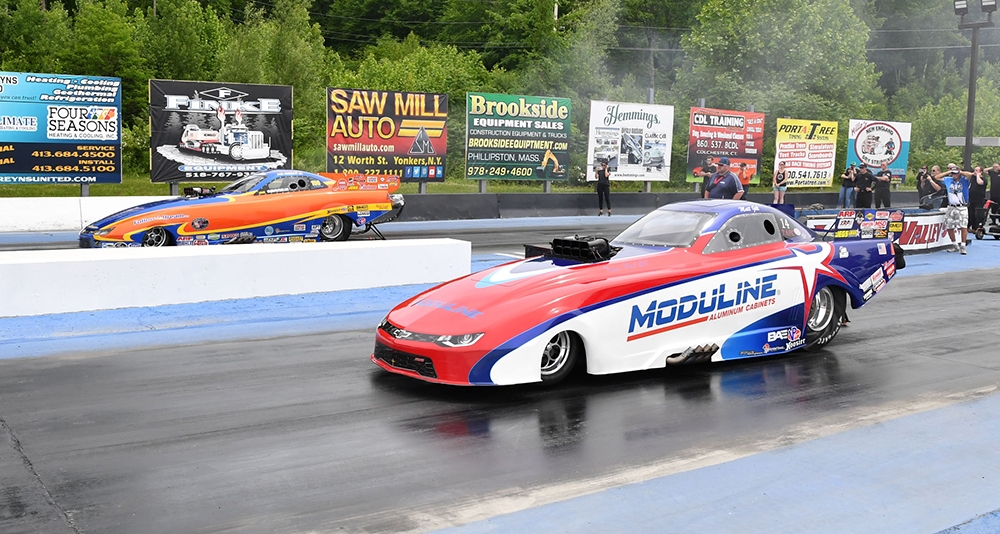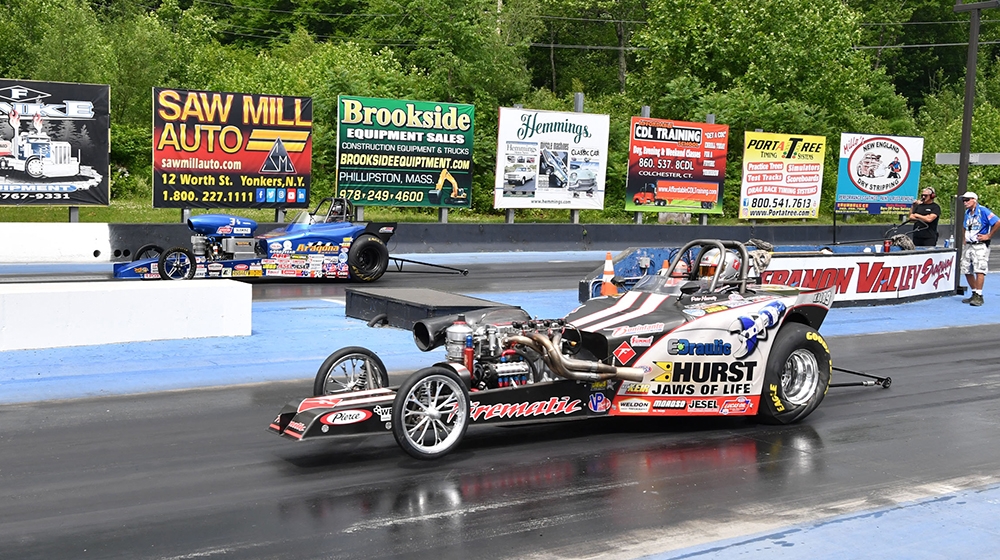 In Competition Eliminator Pete Hanratty from Speonk, N.Y drove his '20 Bantam, K/A to his second career Lucas win defeating Frank Aragona's J/AA from Freehold N.J. In a battle of altereds, Hanratty's 0.601 under 7.649, was enough to hold off Aragona's 0.421 under 7.569, 151.70.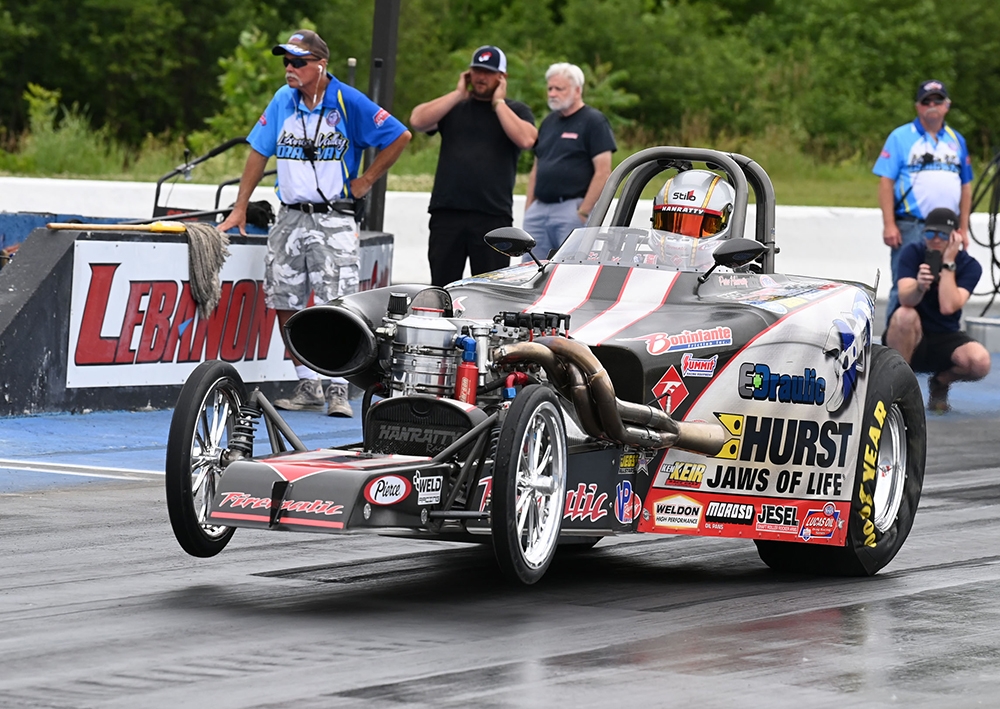 Hanratty said after the victory, "The only thing cooler than getting the win and  driving my 80 year old father's car and engine combination, was having Frankie Aragona back healthy in the other lane."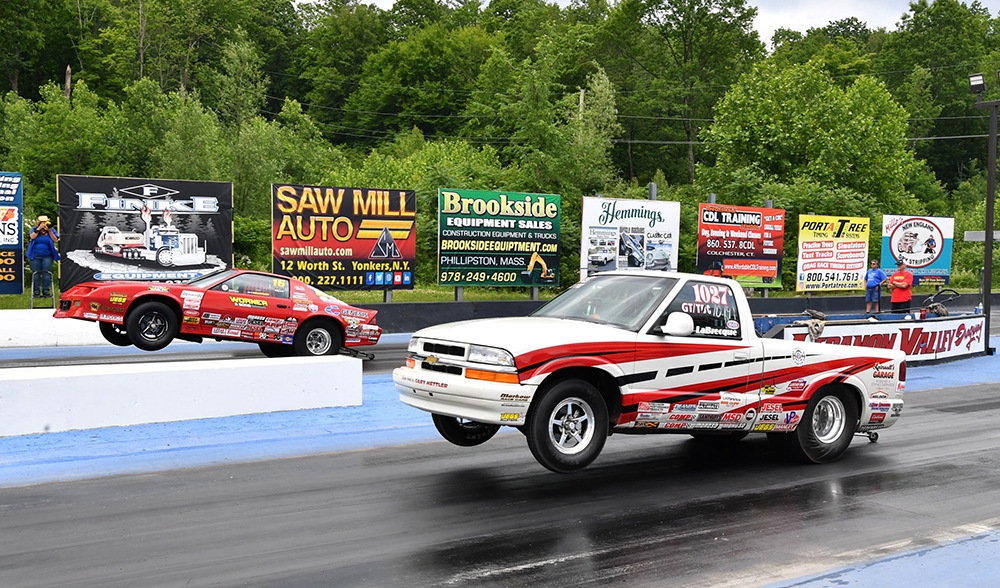 Bryan Worner from Duncannon, Pa. drove his  '88 IROC Camaro SS/JA to his first of 2022 and 10th overall Lucas win defeating the '00 S-10 GT/TC of Maple Grove Lucas winner Marc LaBrecque from Whately Mass. Worner took advantage of LaBrecque's terrible 0.115 reaction time posting a 10.15 on his 10.09 dial for the win. LaBrecque ran closer to his 10.19 dial with a 10.206 but the race was essentially over on the starting line for the Massachusetts driver.
After the race Worner said, "My semifinal race against my brother Byron was the toughest. We both had good lights. The track conditions at Lebanon were probably the best I have ever seen and my dog Cutch loves the creek that runs next to the track and watching the dirt track races on Saturday night is cool too."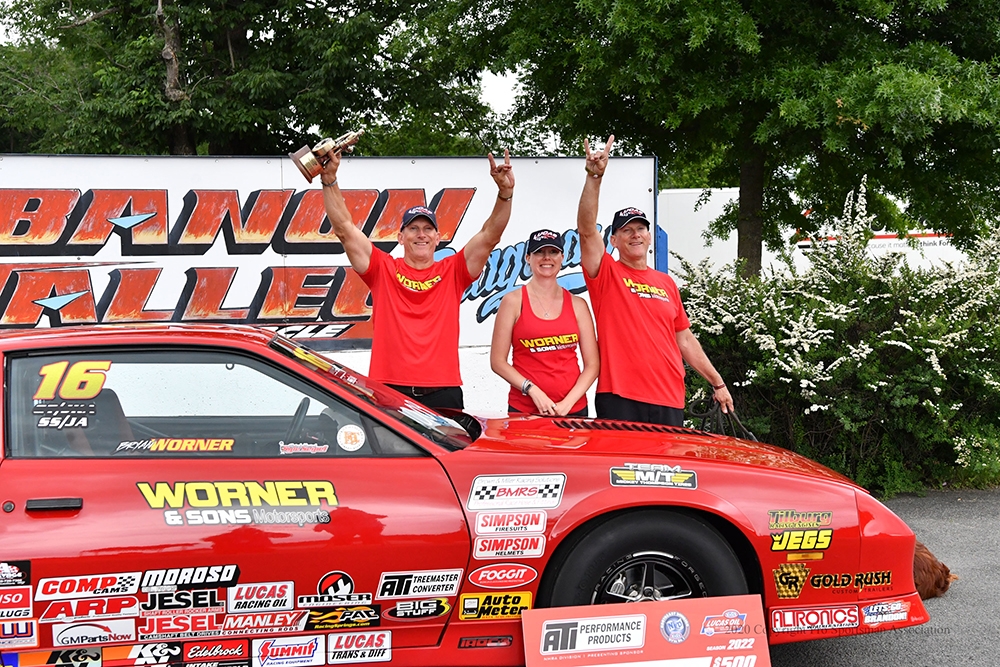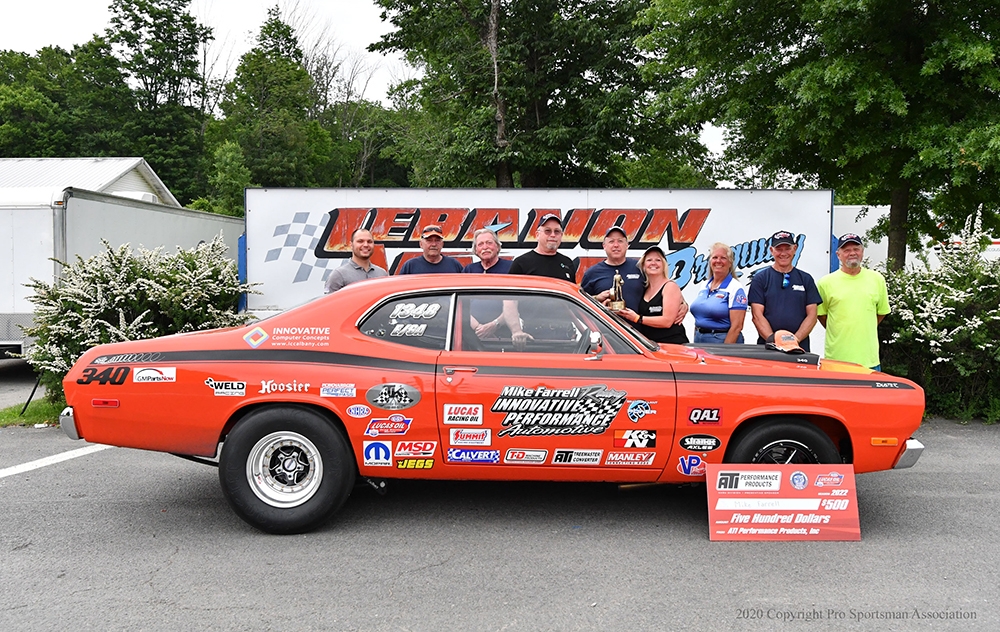 The finals of Stock were between the E/SA '72 Duster of Mike Farrell from Menards, N.Y. against the G/SA '67 Camaro of Bob Conway from Oak Ridge N.J.  Farrell's Mopar got the jump on the tree and defeated Conway with a 10.772 on a 10.79 dial, as Conway was close with an 11.183 on an 11.21 dial. The win at Lebanon Valley was Farrell's 11th Lucas Oil Drag Racing Series Wally.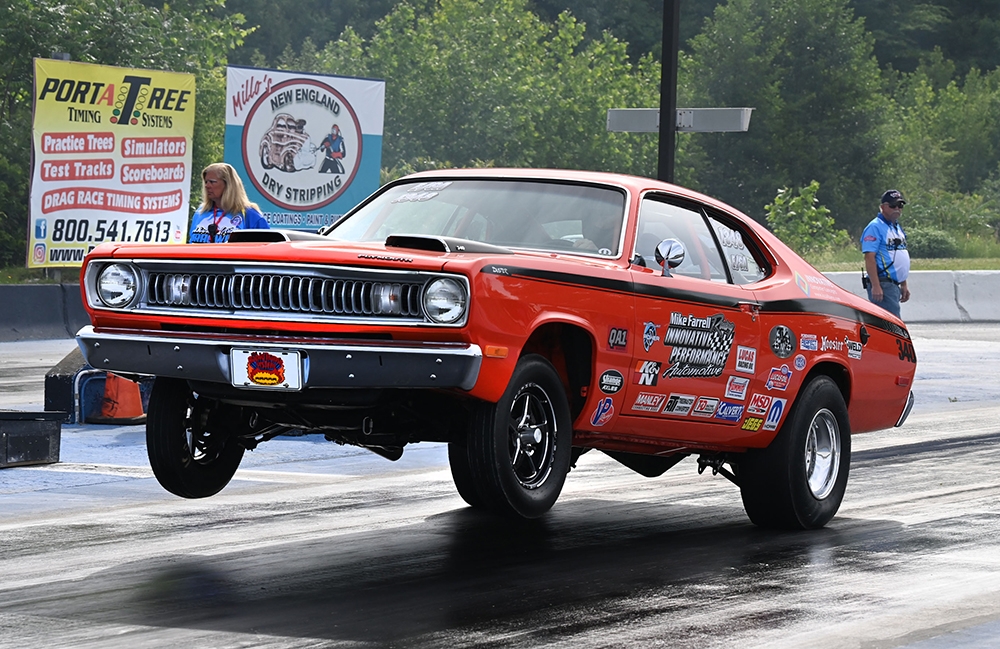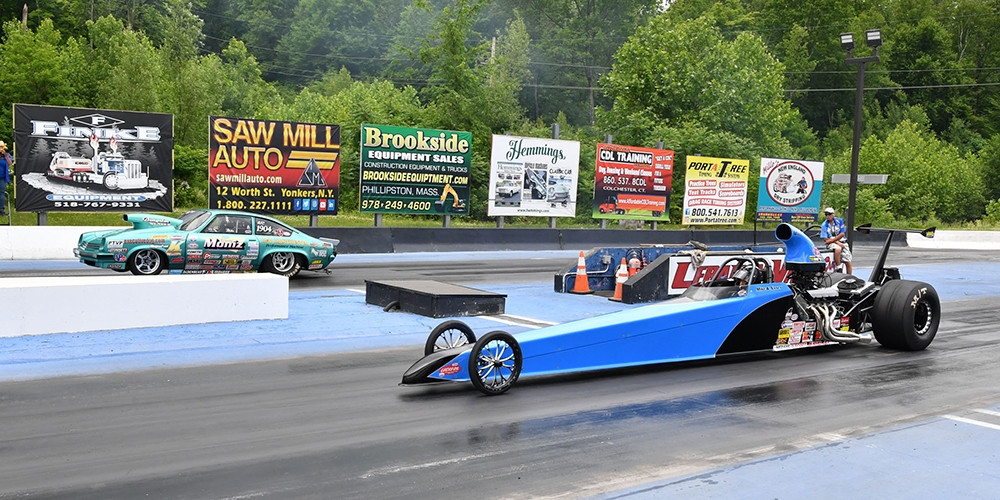 In an eliminator dominated with dragsters Michael Moniz from Fairhaven Mass. drove his '74 Vega, to his first ever Super Comp win defeating Mike Robilotto from Sophia N.C. with a 8.917 to Robilotto's 8.941. Moniz crushed the tree with a great 0.005 light that made his win over Robilotto a little easier.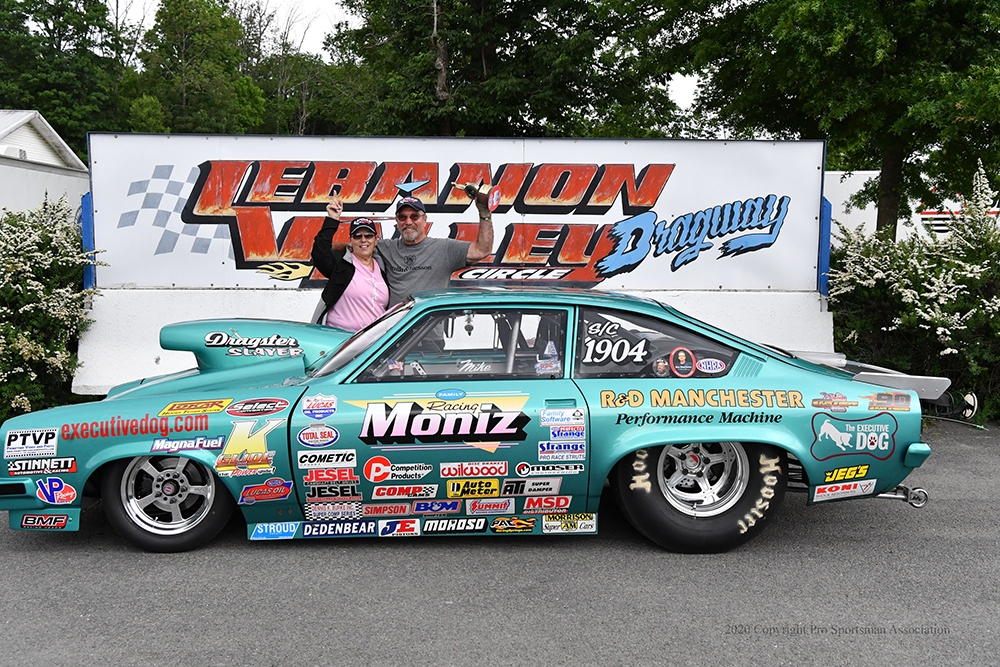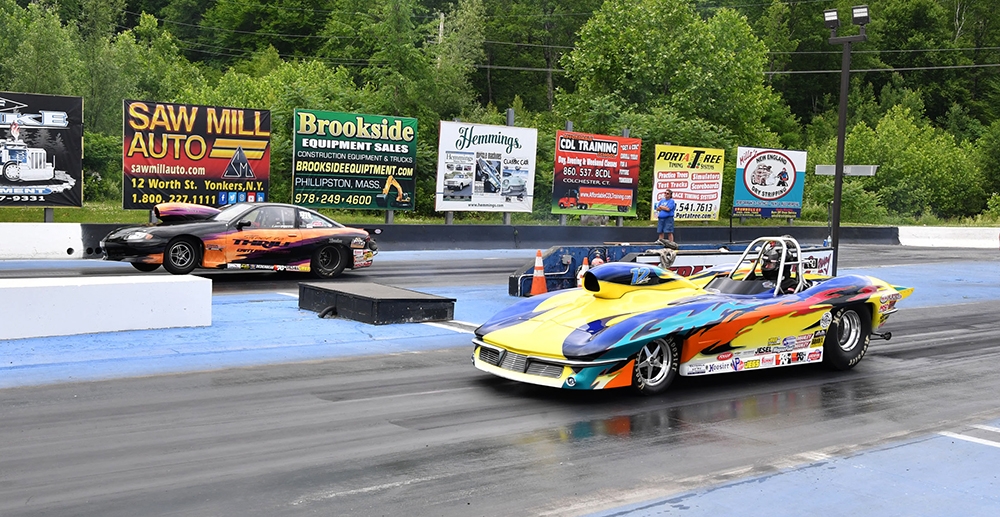 Super Gas featured another first time winner as Lance Pinto from Walworth N.Y. drove his unique '05 Caviler, to the win defeating a slowing TC Smith in the finals. Smith had the better reaction time but his '63 Vette broke shortly off the line putting Pinto in the winner's circle with a 9.907.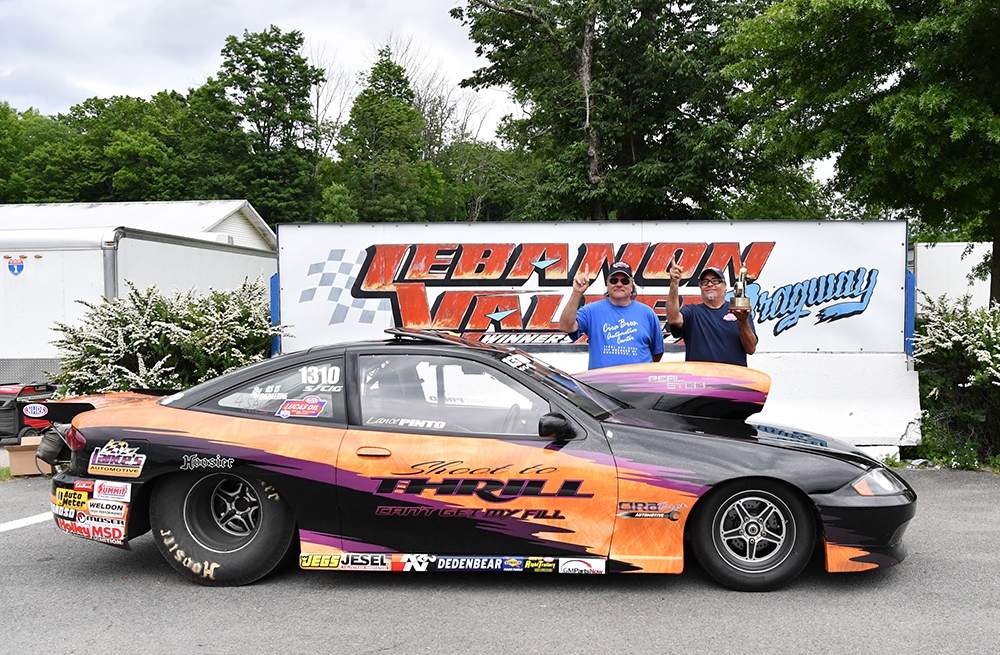 Pinto said after the finals, "I thought I hit the tree in the semifinals and finals? I've had trouble in the past with the valve sticking on the brake, but not making any excuses I could've just missed it! In the final he's got me by 30 mph and I know he left the line, I kept looking and looking and by the time I turned back around I lifted like 5 or 10 feet from the finish line and I thought I screwed up! But the car was printing tickets the whole weekend and it went dead seven! Not my best driving but I have to say my best dialing!!!
Pinto continued, "Also I would like to thank my brother from another mother John Cira "crewman" and my wife and daughters."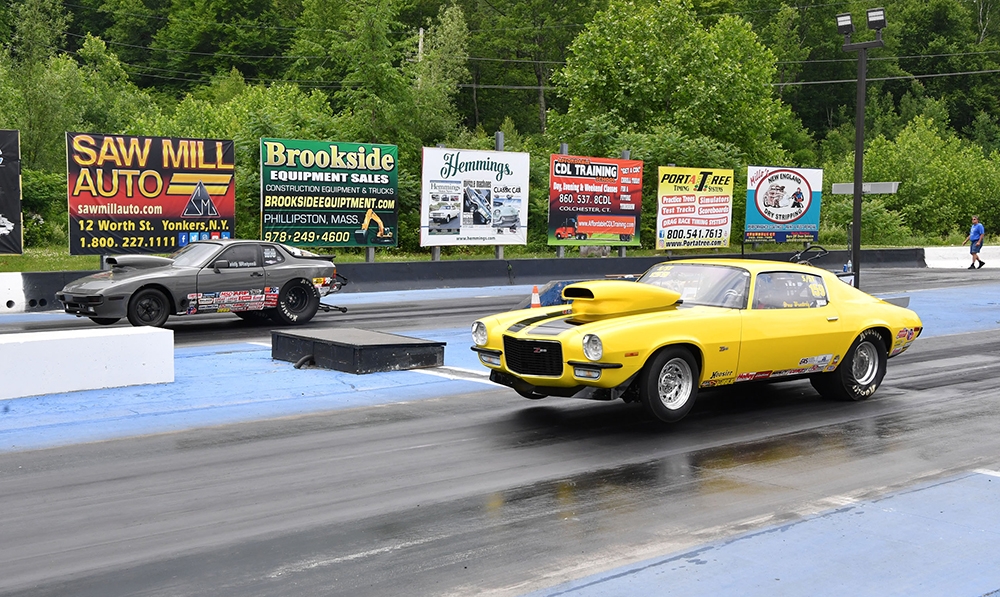 Super Street winner Keith Mayers from Ellendale, Del has had his way in 2022 winning his third Lucas Oil race in a row in addition to a runner up at the NHRA New England Nationals. Mayers competition in the finals, the '70 Z28 Camaro of Drew Wonderly from nearby Hurley NY, had the better light but went too quick with a 10.853 on the 10.90 index giving the '85 Porsche 944 of Mayers his 10th career Lucas Oil Wally. To no one's surprise, Mayers leads the D1 points chase by a huge margin.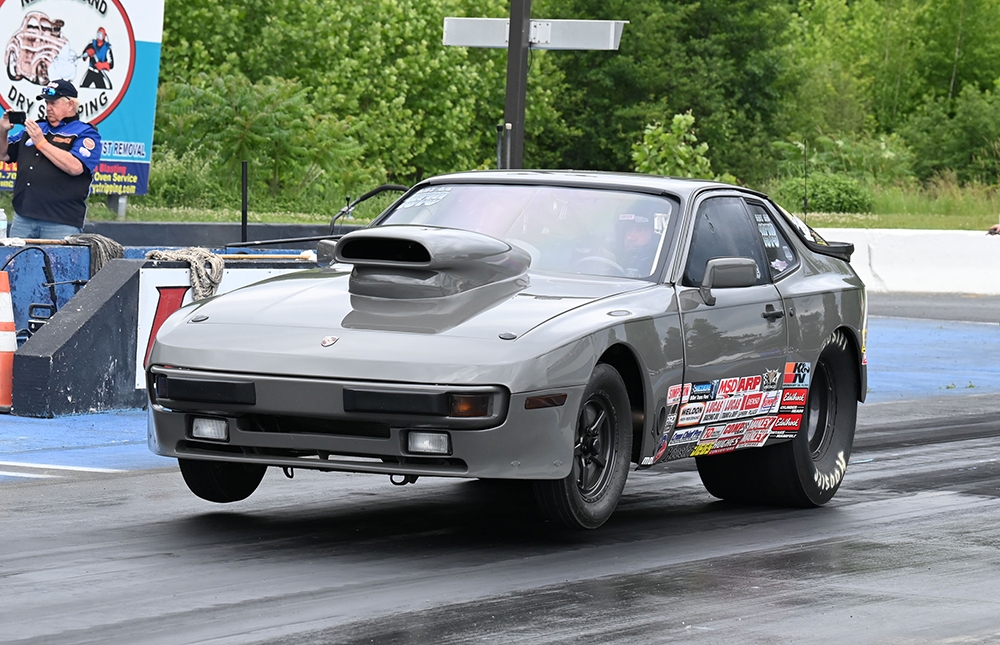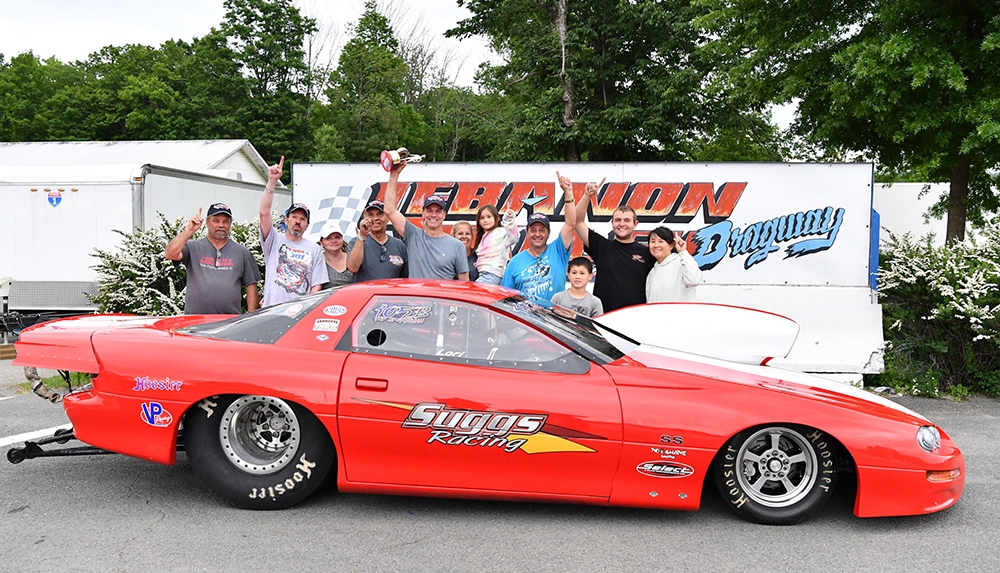 Wayne Horton from Smithfield, R.I. drove his '02 Camaro to a win in Tommy Tape Top Sportsman as his competition the '68 Camaro of Don Preece from Meriden Conn. left too early giving Horton his 4th career Lucas Oil Wally.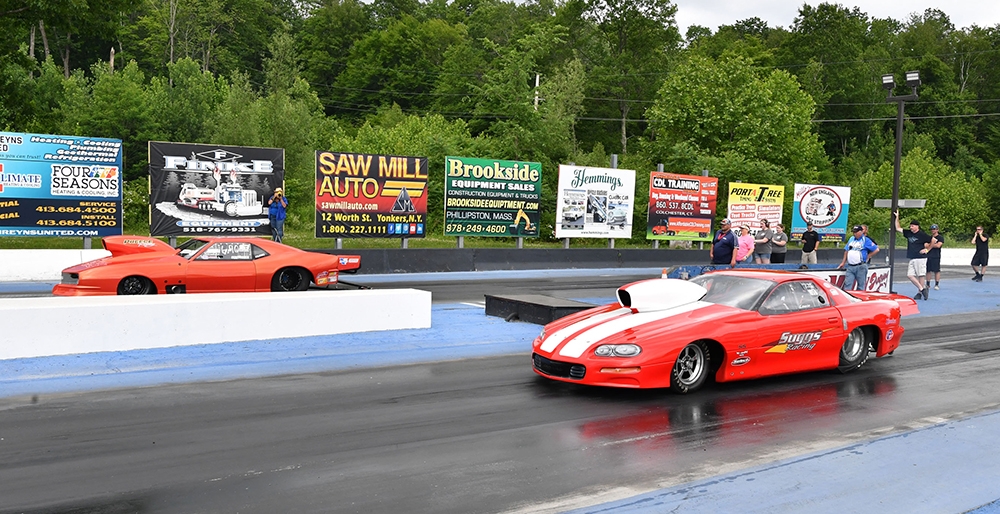 Preece (Far Lane) left way too early giving Horton the win in Top Sportsman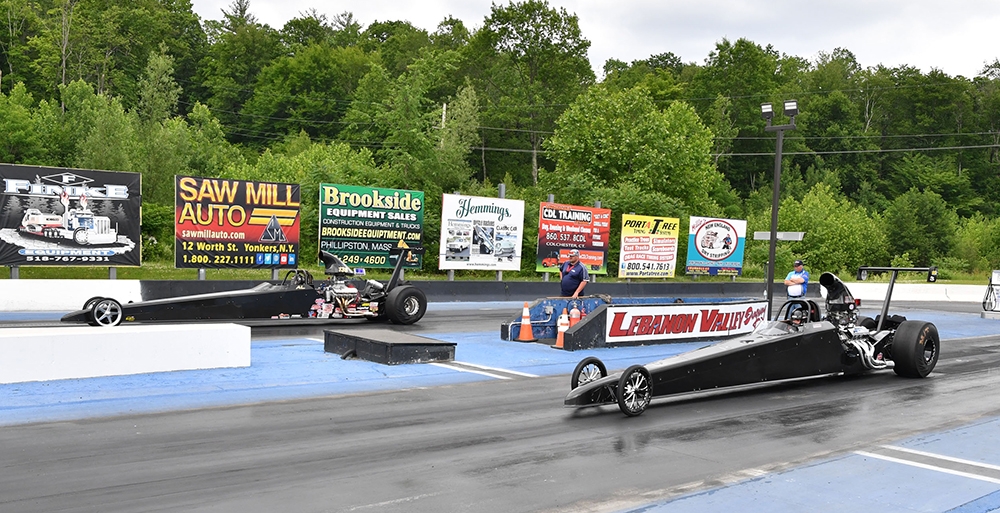 Al Staffieri (Far Lane) won Top Dragster over Brandon Miller in a battle of black Dan Page cars
Tommy Tape Top Dragster presented by Select Performance had a pair of Dan Page built cars in the finals with Al Staffieri from Tewksbury, Mass. winning his second Lucas Wally in 2022. Staffieri who won the Atco Lucas race in April, was up against Maple Grove winner Brandon Miller from Canterbury Conn. Miller got the better light but could not run the number (6.64) with a 6.677 to Staffieri's near dead on 6.877 on his 6.87 dial.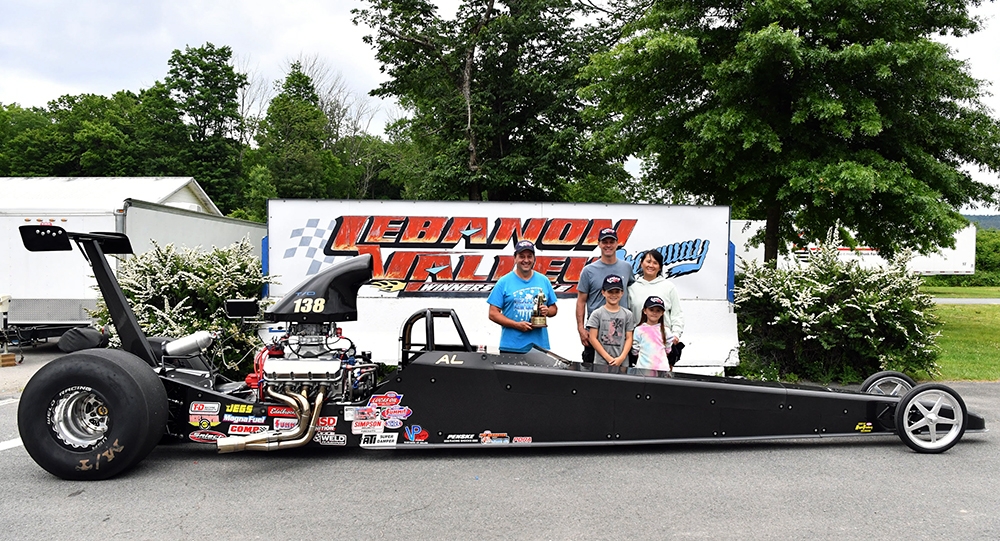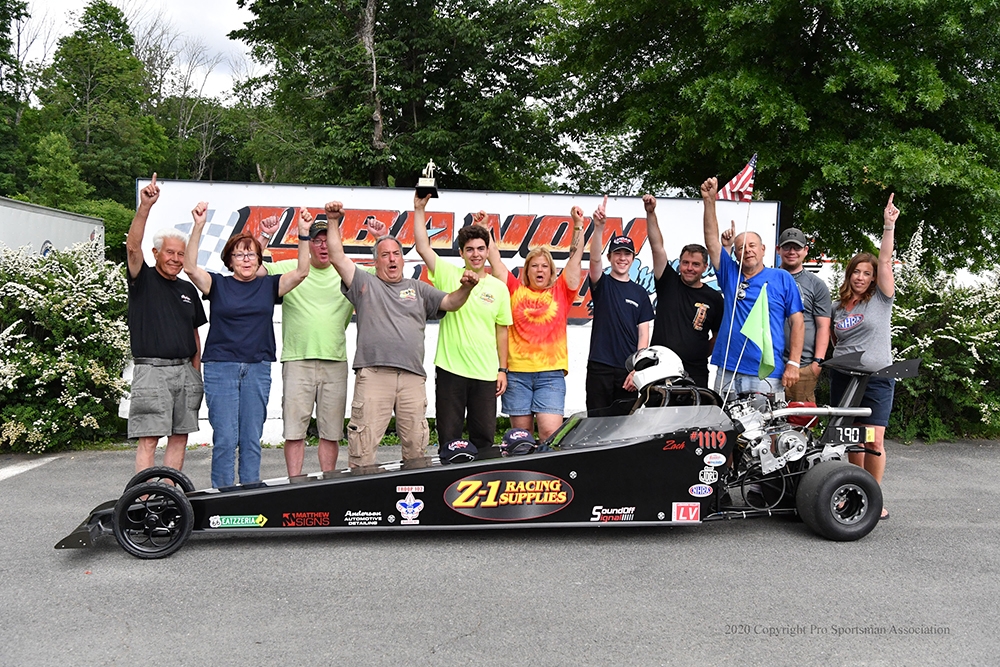 Zachary Zibella from Hudson, N.Y won Junior Dragster 13-17 over Spencer Jasmin from Canaan, Conn.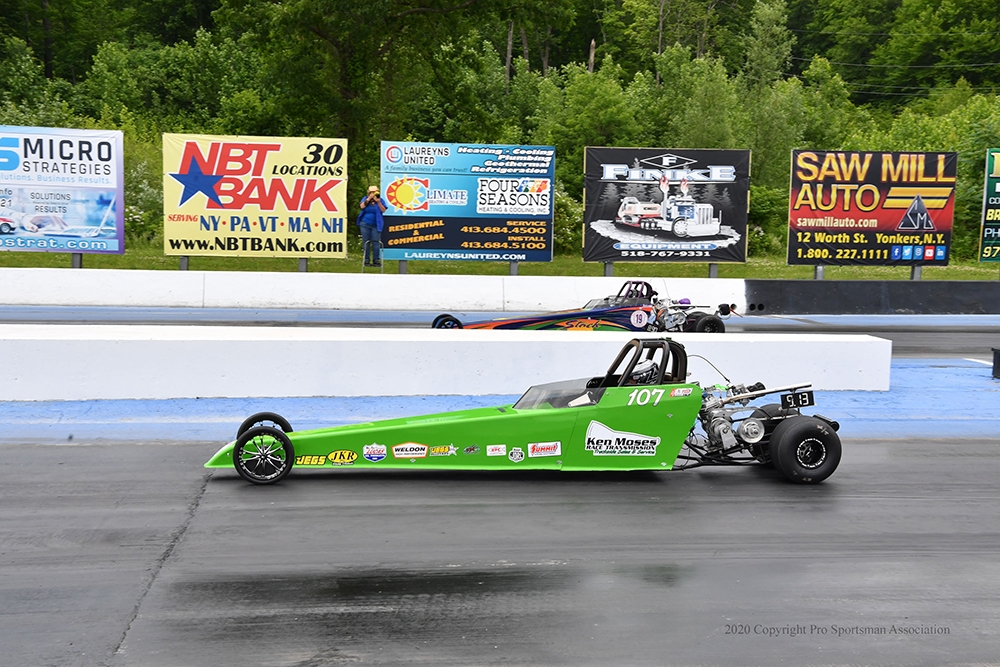 Junior Dragster 10-12 went to Colonia N.J. racer Ryan Avallone(Near Lane)   over James Stack Jr. from Royersford, P.A.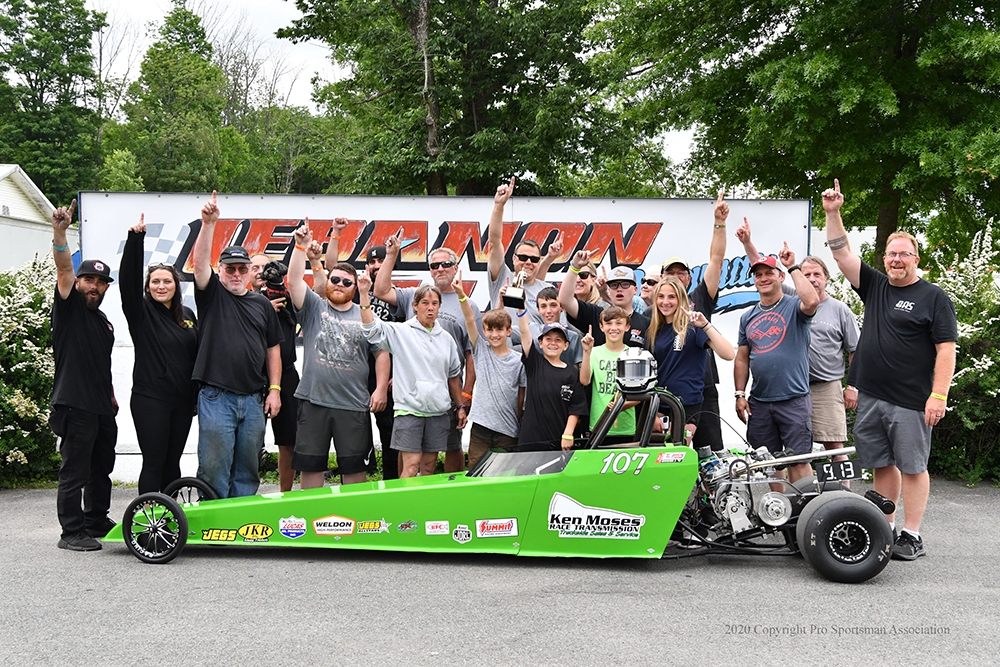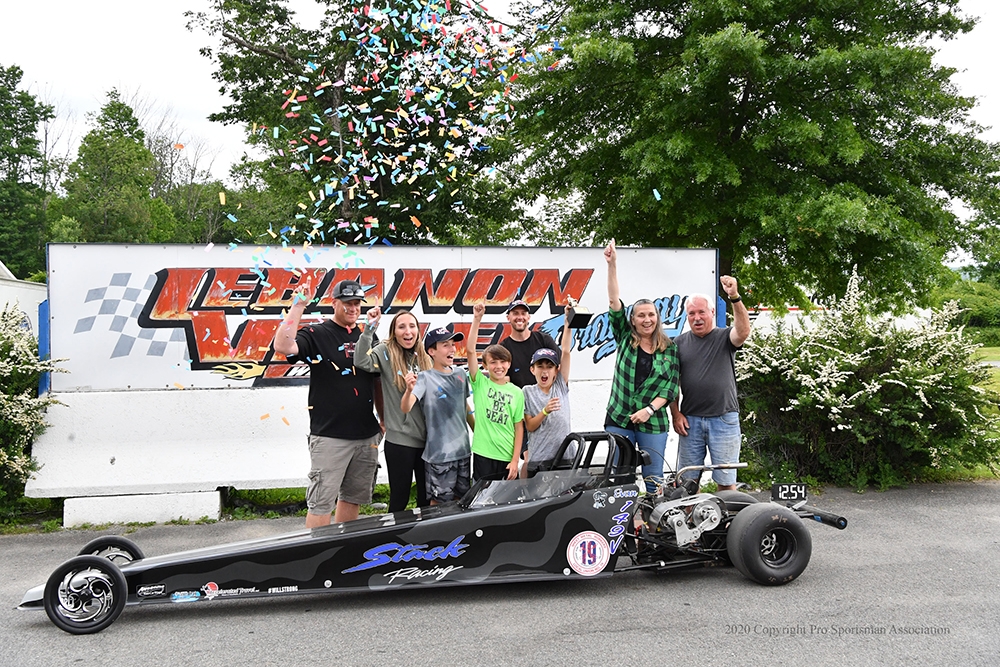 Evan Stack avenged his brother James' loss with a win in Junior Dragster 6-9 defeating Emma Stodulski from Leominster, Mass.
The next event on the Northeast Division schedule is at Numidia Dragway July 9-10 and the next Eastern Regional is at Atco Dragway on August 5-7.
For more images from the Lebanon Valley race, go to https://www.division1photos.com