Balancing Act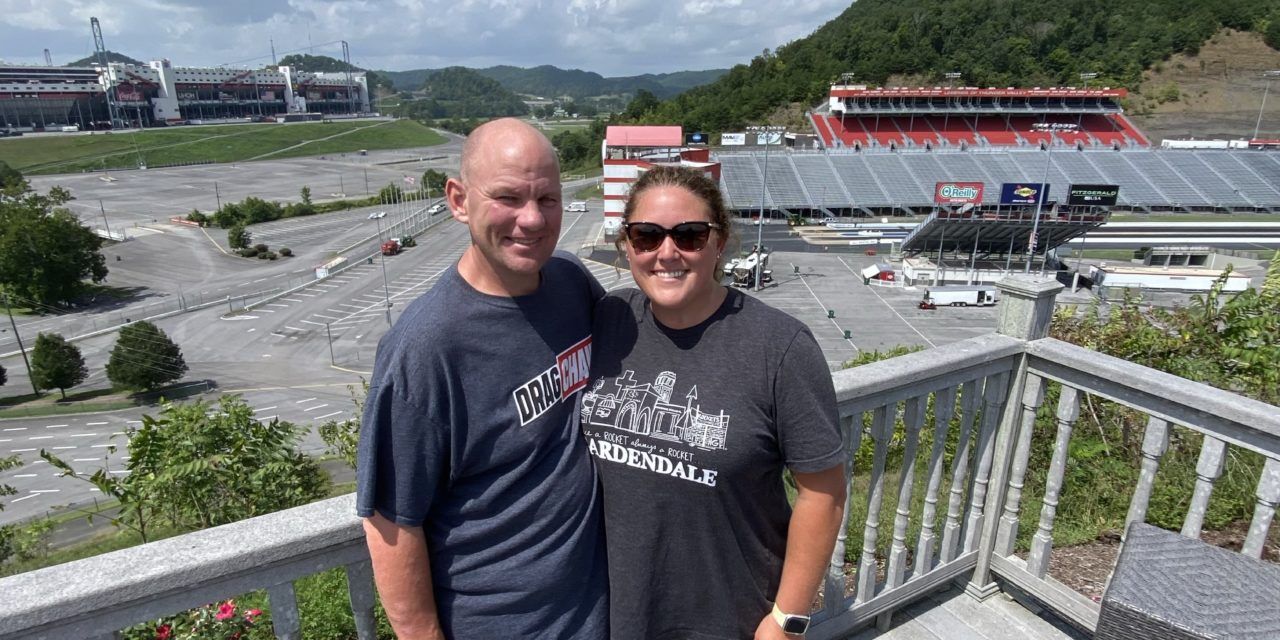 While this week's guest blogger may not be known as well on the NHRA side as our previous guests, if you have been big money bracket racing, whether off the foot or with a button, you have likely heard his voice. Along with being an accomplished racer, he is a promoter and podcast partner of Luke Bogacki, introducing Jared Pennington.
I found myself searching hard for something cool to write about. I had so many thoughts in my head, but I talked myself out of every one of them. Finally, I leaned on John D to help me find the right topic, and I could hear him say in his unique tone and wording, just write about something you care about, and everyone will enjoy it … unless they don't. At the risk of the latter being true, I chose to write about balance in life and racing. It is something I'm battling with regularity these days.
I grew up in a time where everything in life got in line behind racing. We didn't schedule birthday parties on Saturday. We didn't plan to go on vacation if there was going to be a good race that we wanted to attend. We didn't spend $5 per day ($15 -20 today) on lunch, because we needed parts and fuel. We ate P B & J or spam or potted meat or … you get the picture. Simply put, we built our days, weeks and months around the racing schedule and it was the way life was supposed to be, or at least that's what we thought.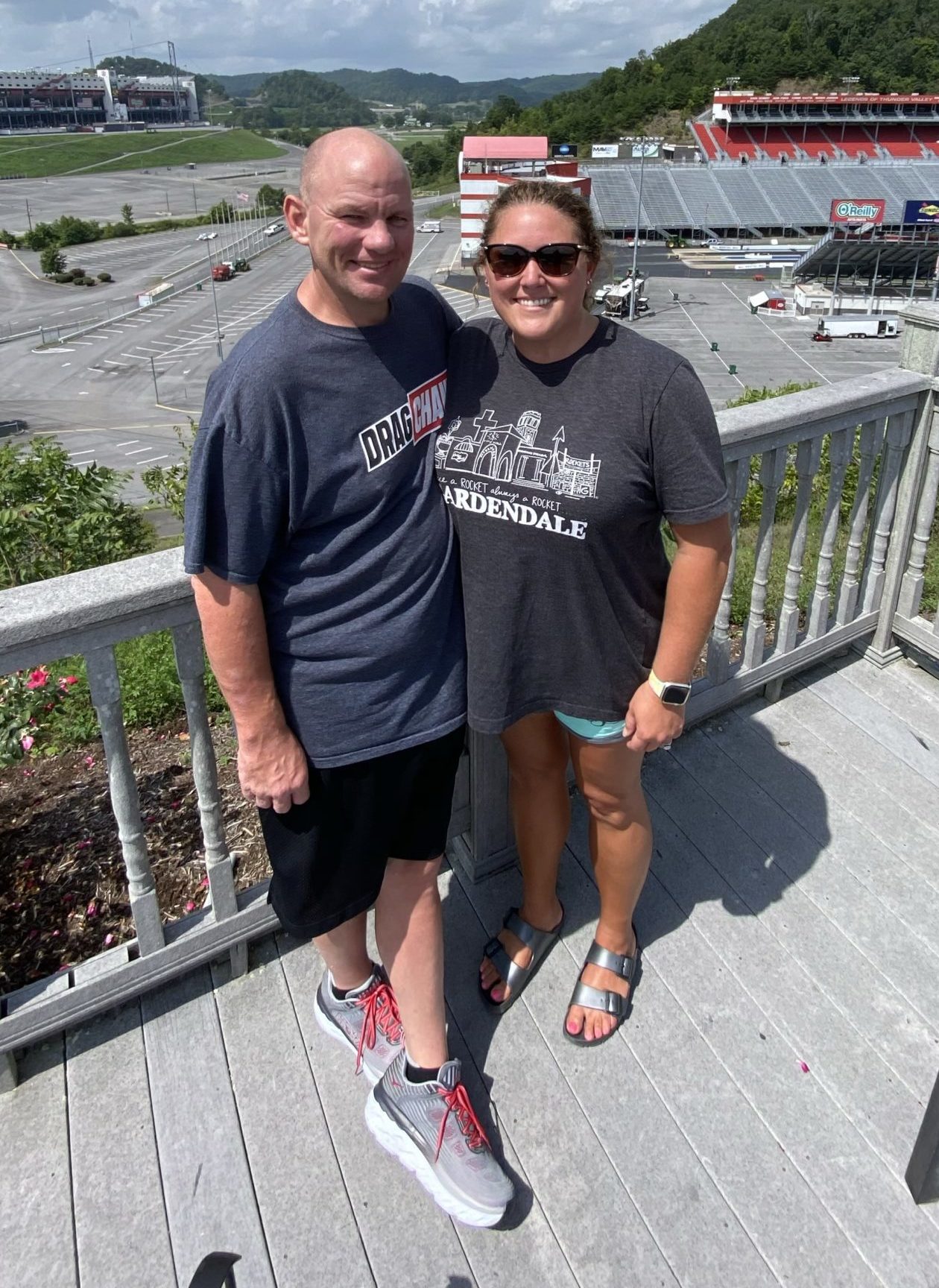 I turn 51 next month. I have not taken off a season from racing since 1984. I often run into old friends, and they always ask, 'you still racing' and I jokingly answer, 'I wish I was smart enough to quit'. Now that is partially true, but not really. I absolutely love racing and I enjoy watching my wife (Jenny Mo), son (JJ), nephews (Andrew and Cade), niece (Kyleigh Grace), and brother-in-law (Dude … yes, his name is really Dude) compete when we go racing. My stepdaughter (Emma Kate) is about to begin racing and I'm very excited about watching her learn to compete. As you can tell, it is a family affair for us and I'm in it for life. I have 3 big tire, alcohol drinking race cars, 2 Jr dragsters, a 1983 LS powered Malibu Wagon and a LS powered 1956 Chevy Belair. I'm all in on racing!
Life has thrown me some curves that I didn't handle very well. My first marriage failed after 23 years. I have plenty of ownership in the reasons that it didn't last forever, but I'm hopeful I've learned a lot and I'll be better this time around. Don't ask Jenny if I am accomplishing this goal. I have a weekly podcast. I have a job that is very demanding, and my almost 33 years with the same company, has me within 10 years of retirement (I hope). I am a race promoter and I occasionally still get on the mic to call a few laps at a race. I also like to compete, but today me doesn't always have the time, energy, or desire to go to the track. That 16-year-old lives to race so I usually end up going anyway because I'd be sick if I missed his first win. My life is constantly searching for balance, but I always seem to fall from the rail. Throw in everyday life with the demands on our time, and I get dangerously out of balance.
I want to take the time to enjoy life. I need to choose a dinner with my wife, or go to the lake for 3 days, or take a real vacation, or plan an impromptu trip for me and my soul mate, or go to a friend's birthday party, or a class reunion, or the funeral home (that happens when you get old), or hit a cruise in with my dad in our '56, or stay home and cut the grass because it is getting me in trouble, or grill out on the back deck and so on and so on. Life has too much wonderful stuff in it, and if you don't have balance between those great things and your hobbies, you'll fail to enjoy either side of it.
Wrap it up Jed, we're running out of time. The racers that I look up to aren't necessarily the ones winning every week. They are the ones that win when they go, but they don't have to be at every race. They appear to have great balance and enjoy life to the fullest when they aren't competing. Part of me feels like this is the wrong message to deliver for the good of our sport, but I truly believe it is quite the contrary. Balance will help people stay in racing longer. I think the grind of going so much, is what makes people quit. If we all find that perfect balance, we will race enough to enjoy it but not so much that we hate it. I believe most will do it longer if balance is achieved. Race plenty, but don't forget to enjoy your time away from the track. That time is very important to the ones that you spend it with.
If I ever get to do this again (not likely), I'm going to report on my mission to achieve great balance in life and racing. I'm hopeful that I have great news, but that remains to be seen. Until then, good luck finding your perfect balance between life and whatever is keeping you from living your best version of it. -Big Jed