Making Memories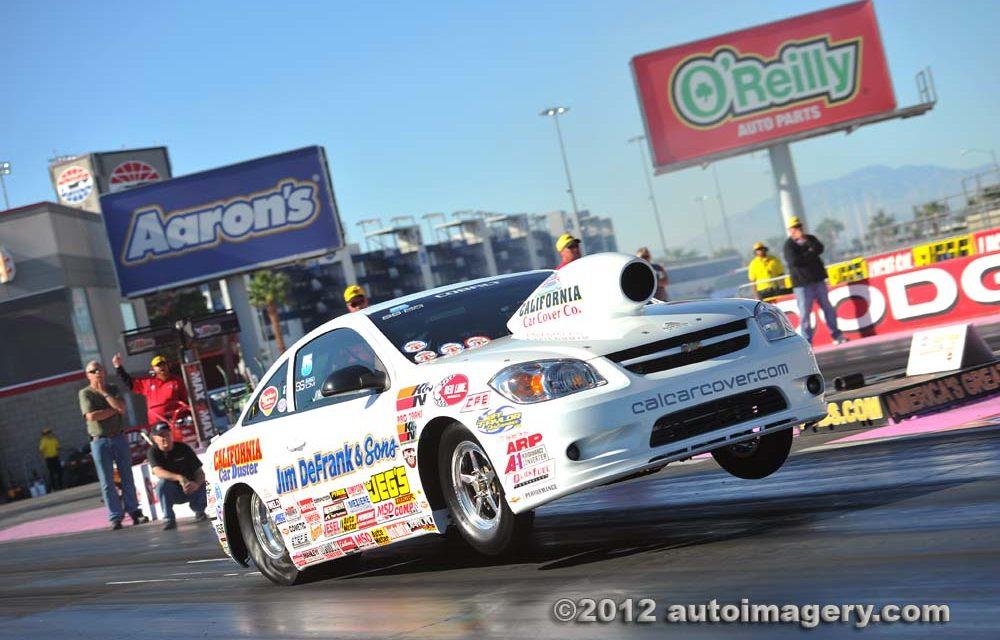 While many of our guests are biased towards the East side of the country, I promise we don't intentionally discriminate. This week's guest is an extremely accomplished racer from the west coast. He is a 5 time national champion, a 17 time division champion as well as a two time double up winner at the national event level. We present to you Jimmy DeFrank this week as our guest.
First, it is an honor to be included by Dottie and Franklin to be a guest blogger on Drag Racing Action. I am very proud to participate in something that John and his family have built, and I hope that it honors John in some small way.
One of the greatest gifts that racing has given to my family are the wonderful memories we have created and the friends that we have met through the years. I am thankful to have known John and enjoyed catching up with him at various NHRA events throughout the year. It is nice to share the same beliefs and values that John and his family do.
In our racing family, we often joke about the priority being going out to breakfast and dinner and then racing in-between. We are thankful to spend the time together as family and enjoy the time and laughs spent between friends as well. We try to enjoy every single day and be thankful for every single day as we never know when we might be called home to heaven. Drag Racing has given us memories that I could have never imagined or dreamed of, and I feel like we are living a dream each time we head out to a race and each time we have the opportunity to win an event. Most times the wins mean so much that they bring tears of joy and hugs at the end of the track!
Although racing is taken very seriously in our family, we always feel blessed and fortunate just to have the opportunity to be there. Racing has taught me so much in life, including humility and focus on every little aspect. You can never back down and must work harder each year to keep up with the increased competition each season, just as in business.
As time passes and we each add some years, racing may also become more difficult with increased competition each season and we need to work harder and smarter to keep up, to win rounds and to win races. During the past few seasons, I have noticed that the starting line reactions have been tougher for me; in consistency. In my twenties and thirties, I could make small adjustments such as .005 and now they seem to be much harder to accomplish. In having a touch less confidence on the starting line, I have had to work even harder in other areas such as car preparation and dial-ins. This may be where experience and wisdom come into play, and this was one of the great topics that I saw John speak about in the past; and what a great lesson that is. Each part of racing should always be looked at but at times some worked on harder. We try to prepare and have a game plan before each race and execute that so that it will allow more confidence while at the race and during each round. With confidence down slightly at the starting line, it feels good to add a little more in other areas. Things seems to change through the years and every single race and season are different, but each are special, fun and memorable.
It was always great to see John, Franklin and Christina racing together and I am always thankful to race with my dad and have him by my side as well. Even better when my mom, Loraine, and brother, Tony, come to the races as well. Although racers may be frustrated with changes in an organization or in the way things are done; NHRA Drag Racing has given our family the gift of an activity to do together and having made some of our very best life memories and I will always be thankful for that.
Thankful I was able to know John and will always follow along on his website. – Jimmy DeFrank