PDRA Halloween Party 2023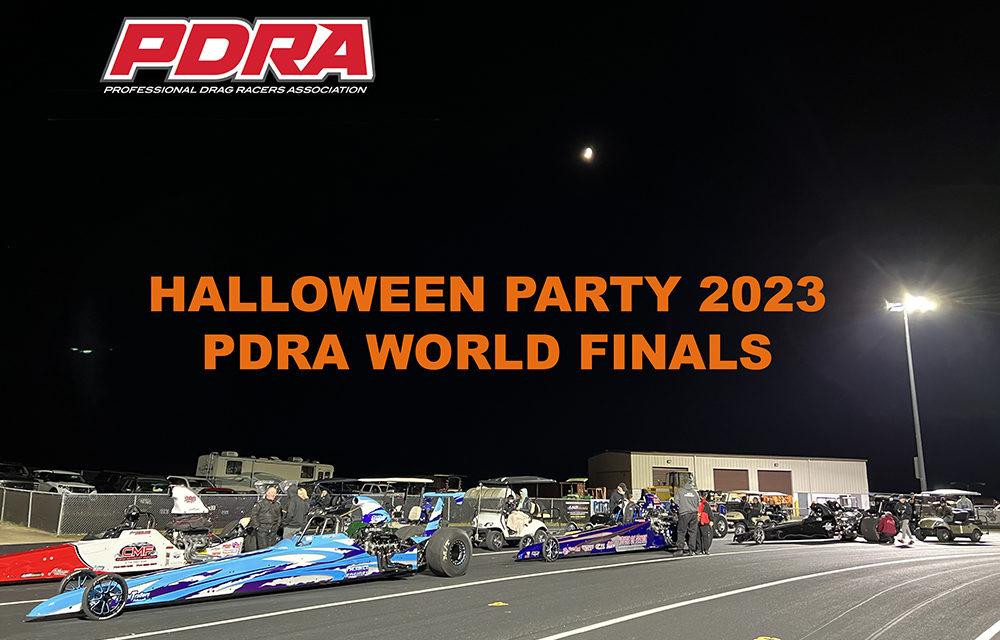 Drag Racing Action Online
Images: Phil Hutchison
Drag Racers love Halloween just as much as anyone. The NHRA Pro Stock and Pro Stock Motorcycle teams go all out at the Las Vegas Nationals the weekend of the holiday and the PDRA racers are just as rabid.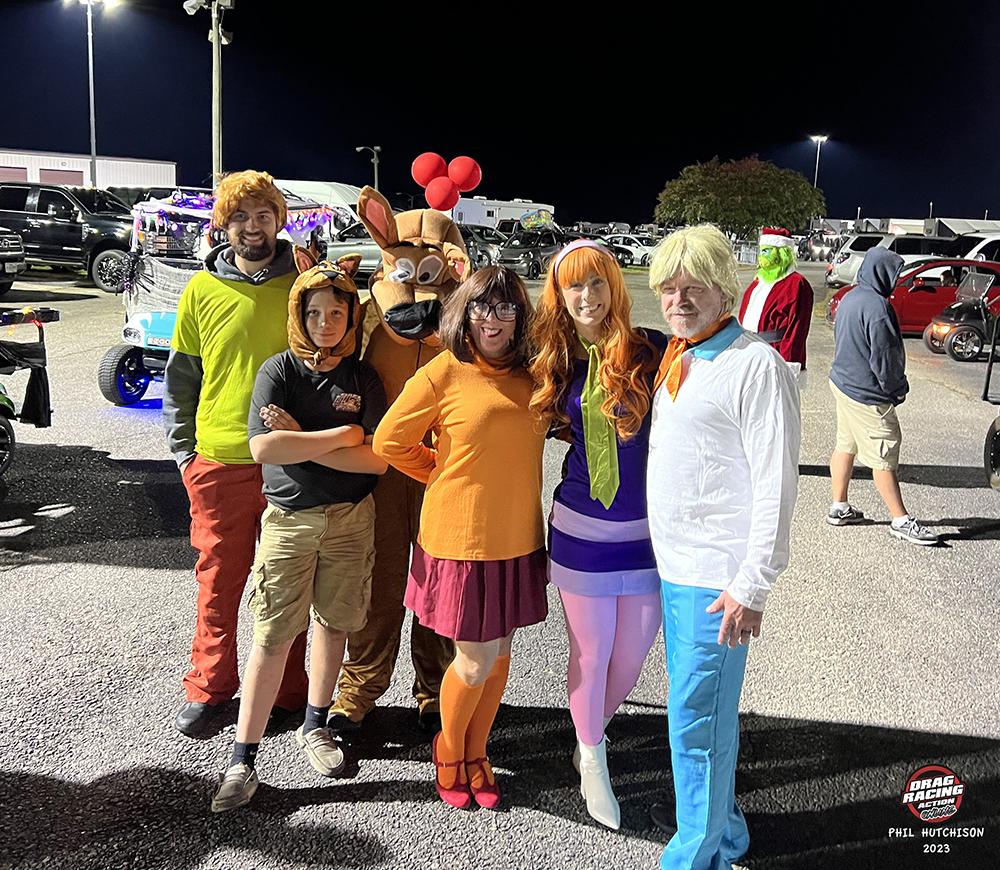 Between trick or treating from racing hauler to the hauler throughout the early evening at the 2023 PDRA World Finals at Virginia Motorsports Park, kids and adults alike got dressed for the annual costume contest.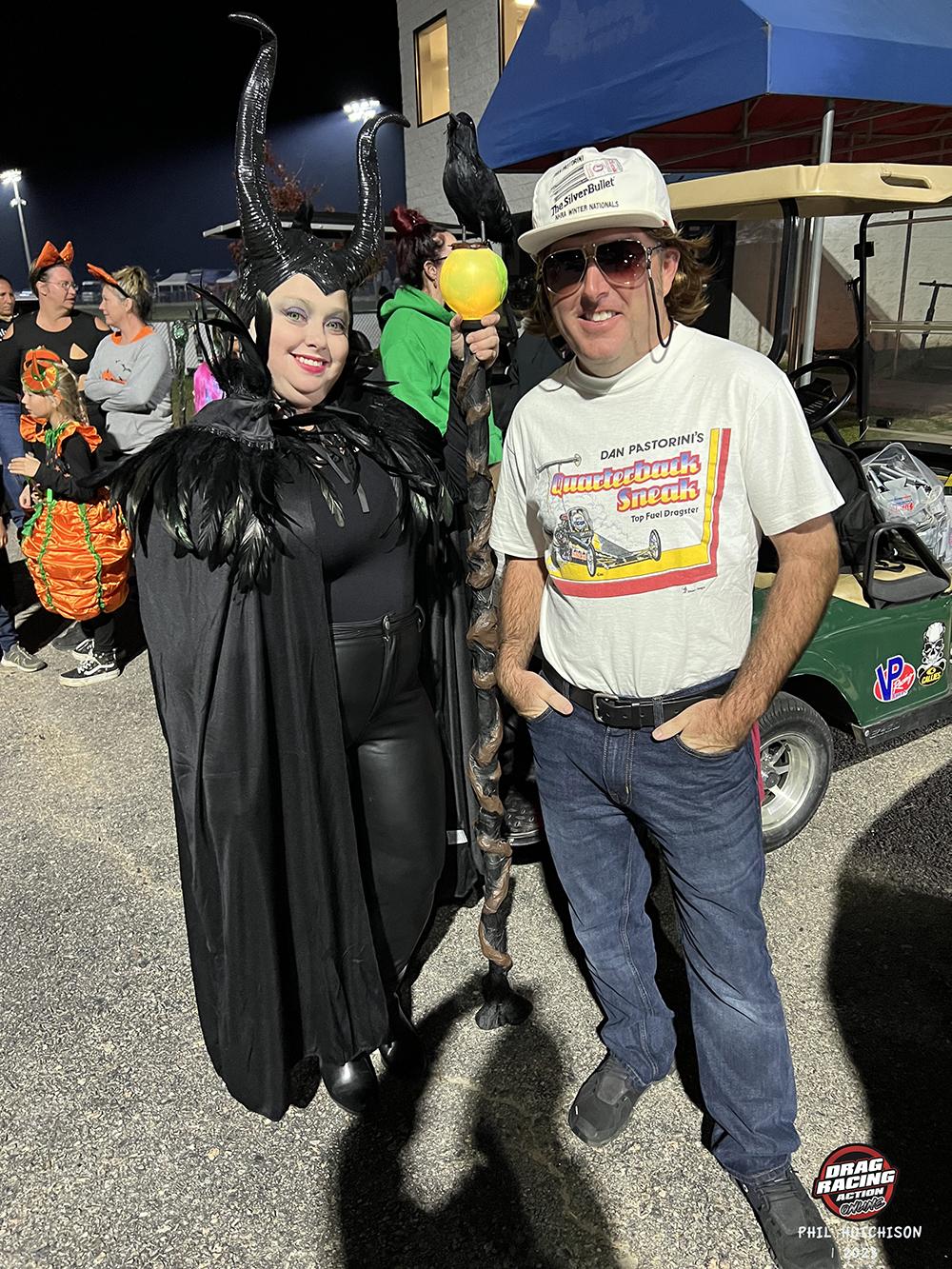 Crystal and Will Smith from PDRA rocked it out for the contest
PDRA Business Manager Crystal Corbin, already dressed to the nines ran the show with help from other PDRA staff and made sure everything ran smoothly.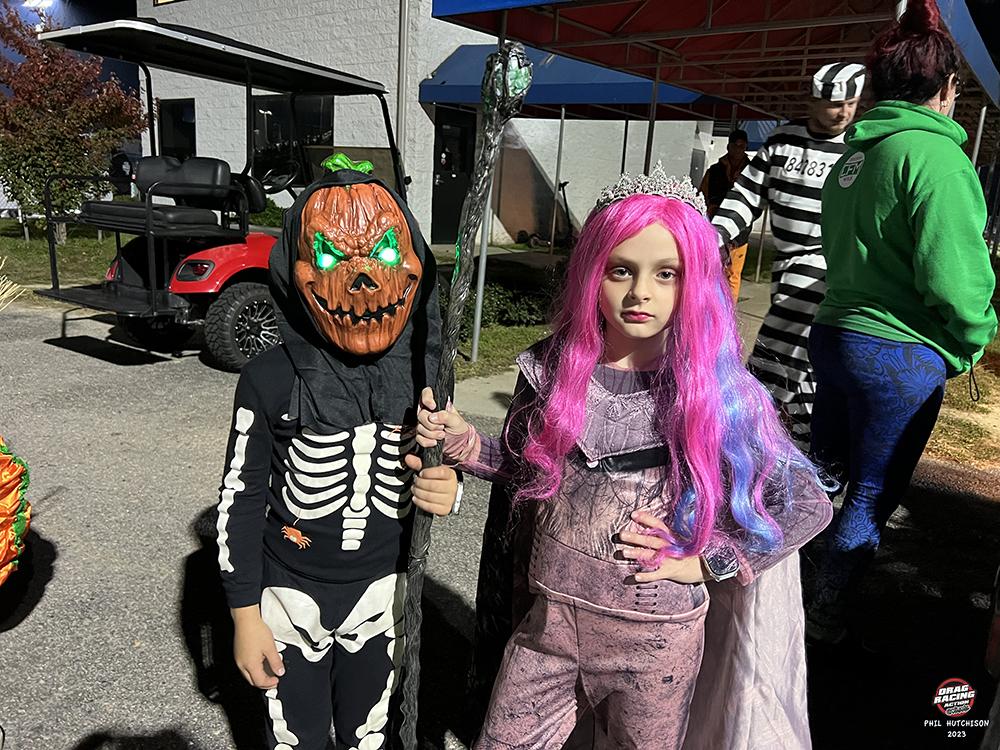 Prizes were awarded in numerous categories and the winners at VMP were:
Best Baby Costume – Tommy Tutterow
Best Child Costume – Jase Harris
Best Teen Costume – The Pickens Girls
Best Adult Costume – The Grinch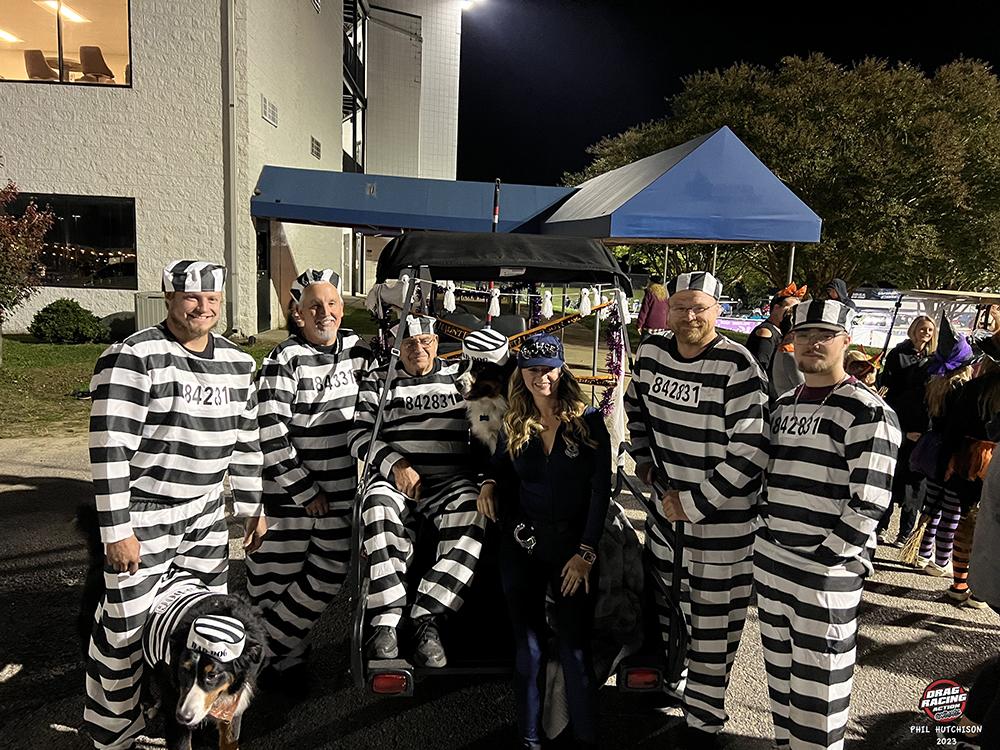 Best Crew Costume – Chuck Ulsch's Crew
Best Decorated Pit – Skip & Angie Hogan
Best Decorated Golf Cart – Katelyn Page