Nitro Revival 2023 Day 1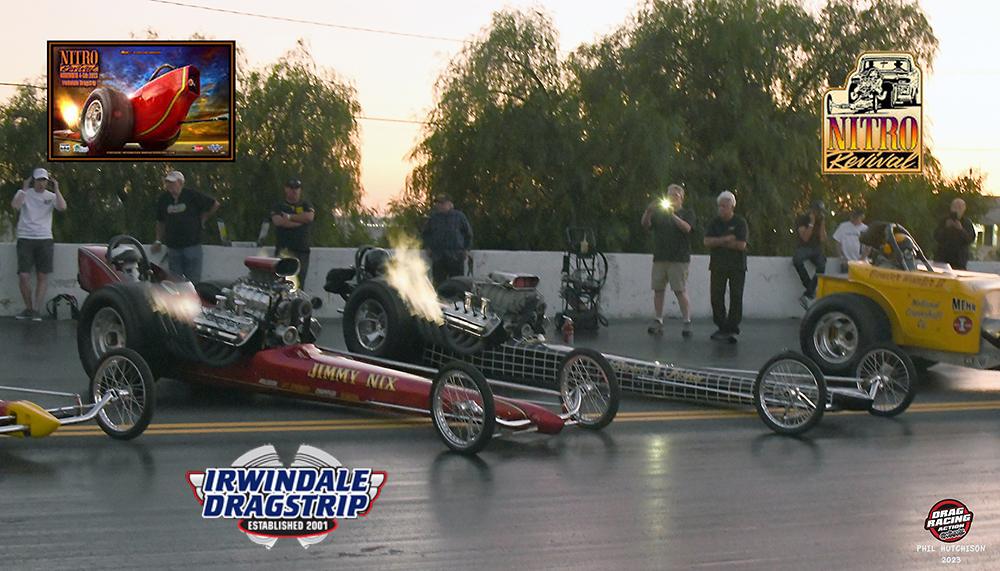 Drag Racing Action Online
Images: Phil Hutchison
A packed house at Irwindale Dragway outside Los Angeles CA, got a huge dose of nitro during Saturday night's Cacklefest. Dozens of nostalgia dragsters, altereds, and funny cars were on the track at dusk to fire up in unison to the delight of the crowd.
Nitro Revival, the brainchild of former NHRA Competition Director Steve Gibbs and his daughter Cindy along with Ron Johnson, and former Top Fuel racer Don Ewald, was celebrating their 6th year and racers and fans alike made the event the success it has become.
What was basically an offshoot of the NHRA Hot Rod Reunion, the Revival focuses more on the racers that made drag racing what it is, especially in Southern California, where to most, drag racing started after WWII. Competition is part of the experience, but the emphasis is the racers and a huge autograph session Saturday afternoon had fans in line to get an autograph from some of the best racers in the history of the sport.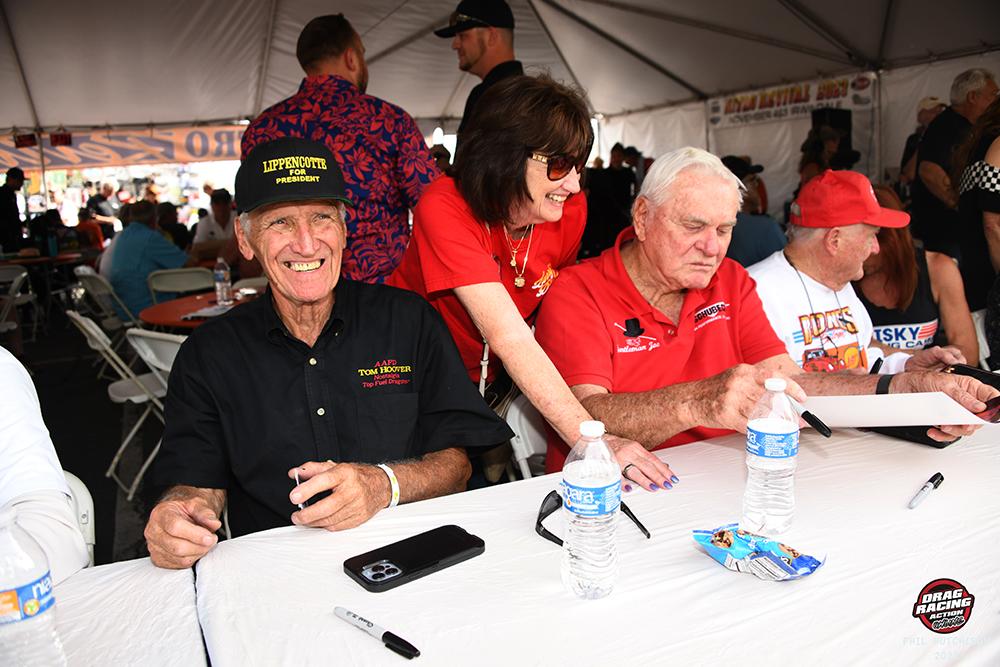 Former NHRA champs like Don "The Snake" Prudhomme, Bob Muravez, Gary Beck, and 1976 NHRA Top Fuel World Champ Richard Tharp rubbed elbows with present day stars like John Force and Top Fuel racer Mike Salinas during the session that gave the fans an up close visit with their heroes and legends of the sport.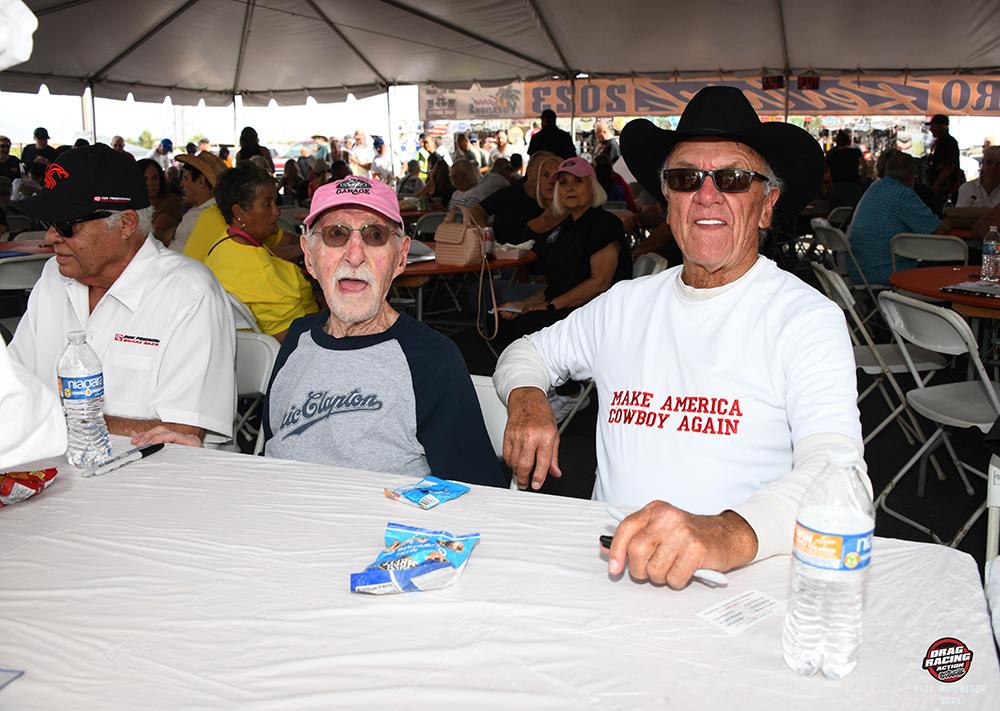 But the icing on the cake was the Cacklefest. Between the nitro fumes and the sheer drama of so many famous cars running at the same time, there wasn't a dry eye in the place.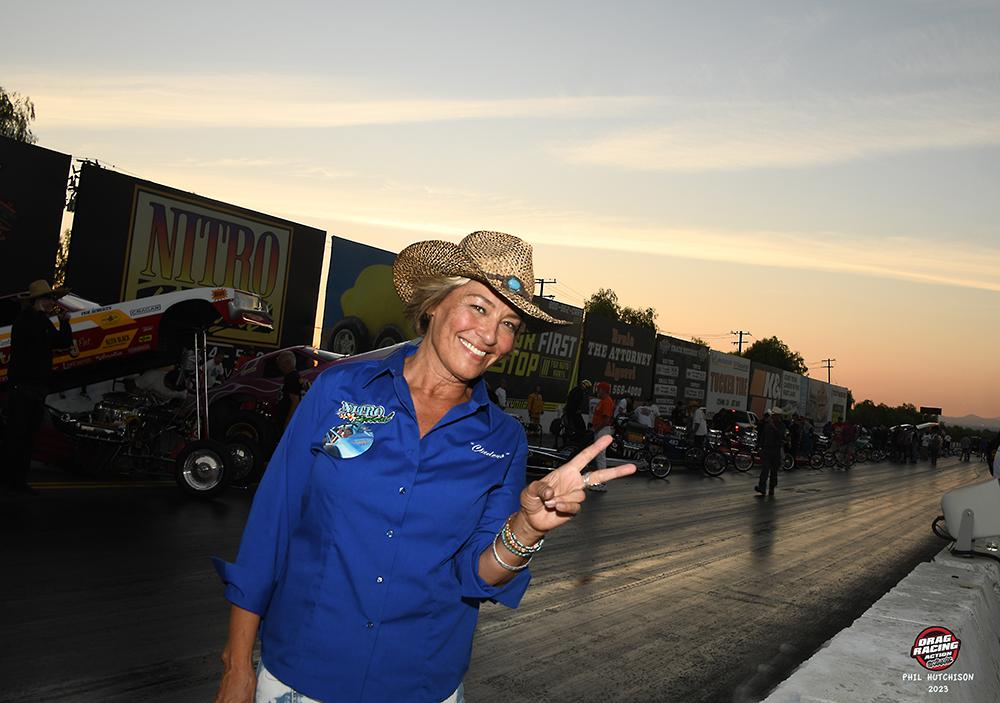 Cindy Gibbs got the Cacklefest started Saturday night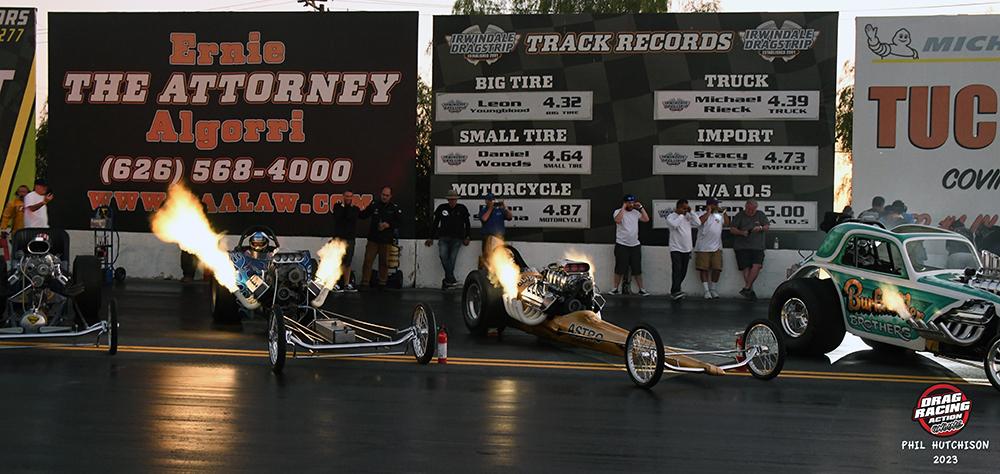 Fireworks show closed the night for the exhausted fans and racers.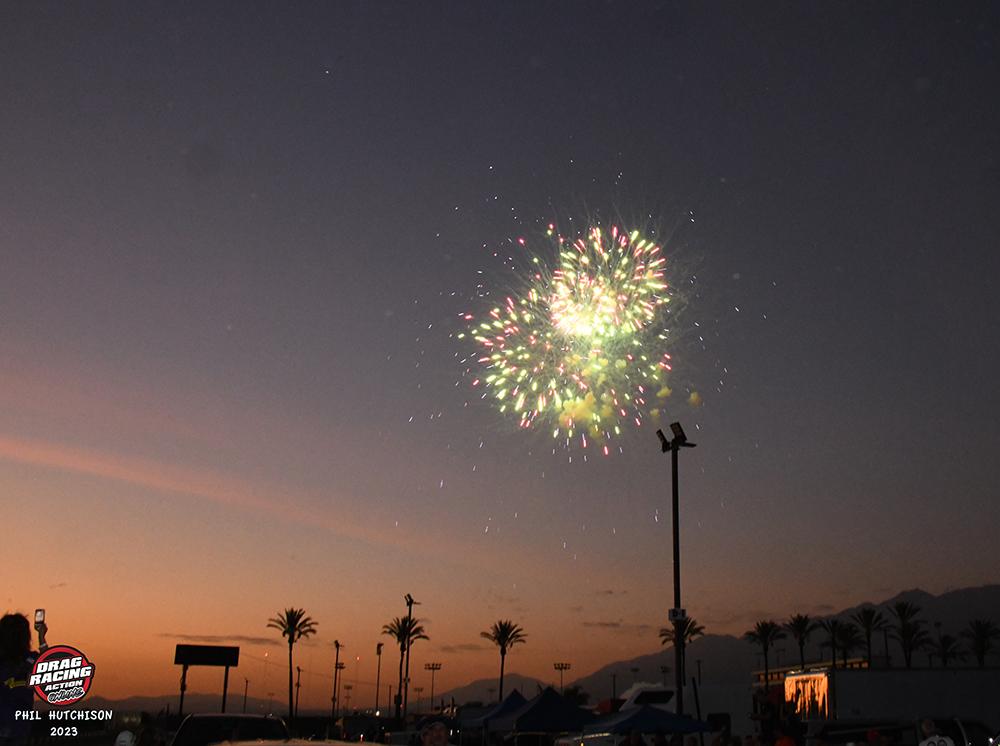 And in addition to the off track action, hundreds of hot rods were on the property for a huge car show along with period correct race cars making passes down the Irwindale strip all day long. It was one the largest gathering of Chevy, Ford, and Pontiac gassers in recent memory along with NHRA Heritage cars on hand making passes throughout the day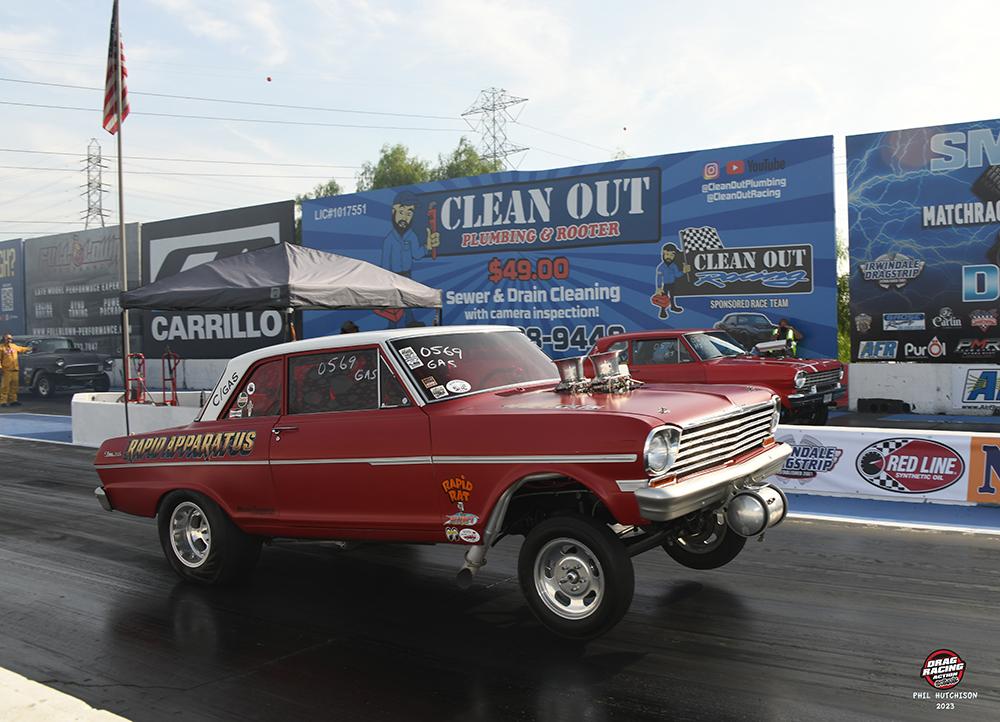 Two Gassers blast of the Irwindale line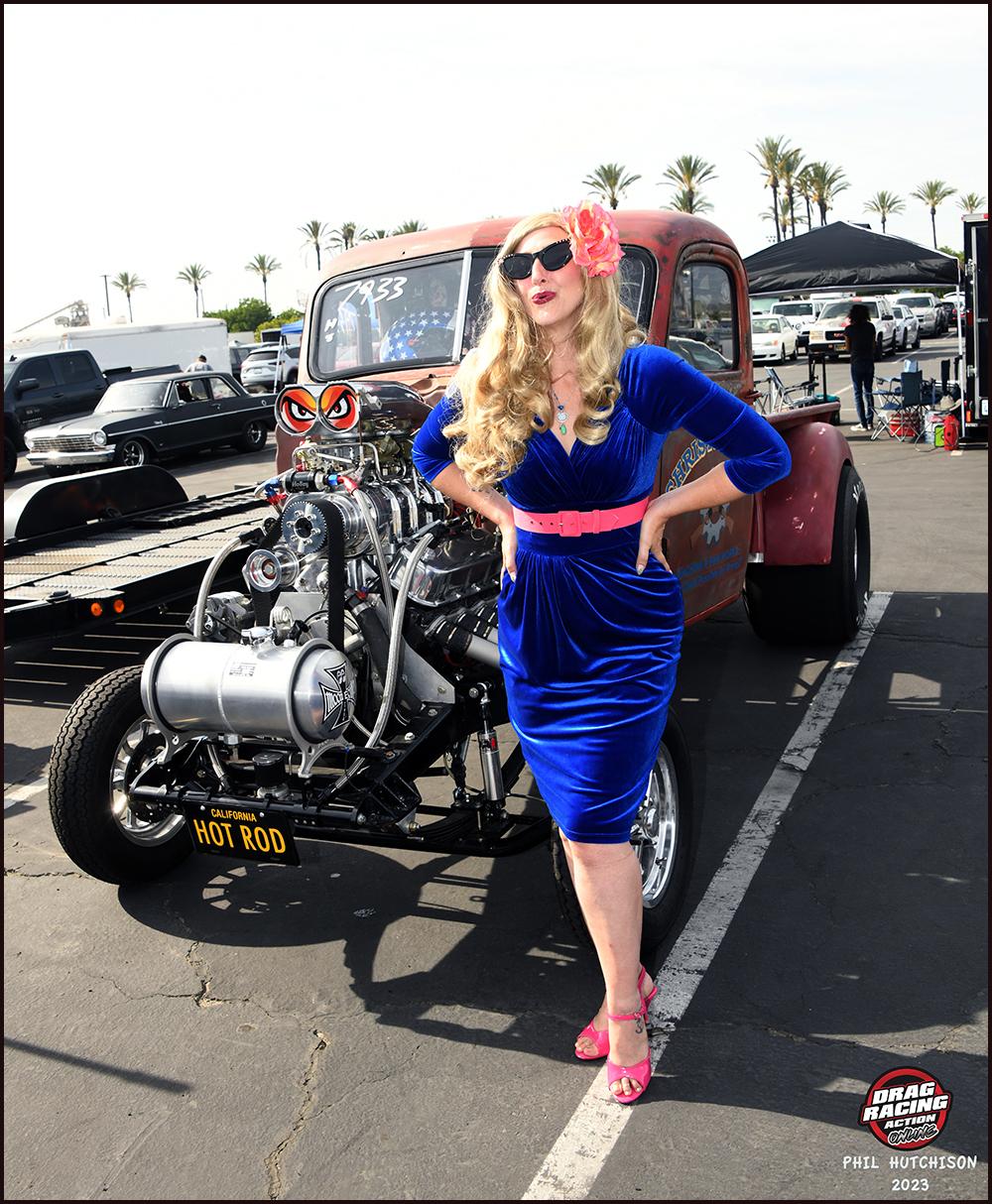 "Sweet As" Candy was available for photo opps throughout the day!