Salemi Leads Pro Mod at Bradenton. Antron Brown #1 in Pro 275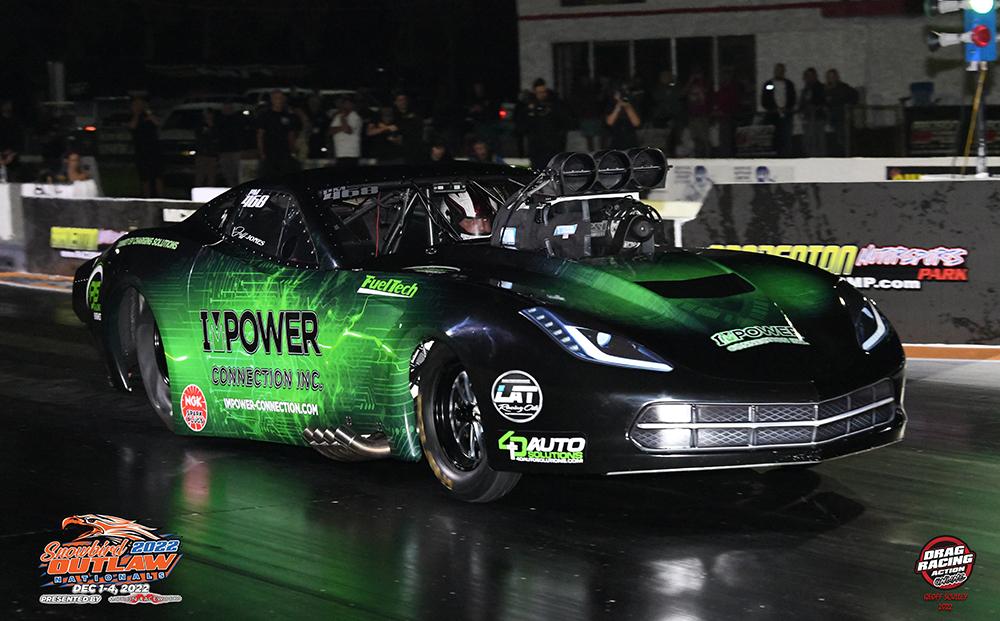 Drag Racing Action Online  Photos Geoff Sculley
The 51St Annual Snowbird Nationals sponsored by Motion Raceworks is underway at Bradenton Motorsport Park in Central Florida.
The event which has a $51,000 purse for Pro Modified champ has nearly 40 of the quickest doorslammers in the country on hand to take a crack at the big money. Leading Day One in Pro Mod was Buffalo N.Y. racer Melanie Salemi in her blown 2019 Camaro. Salemi laid down a 3.608 @ 204.91 to pace the field going into Saturday's qualifying.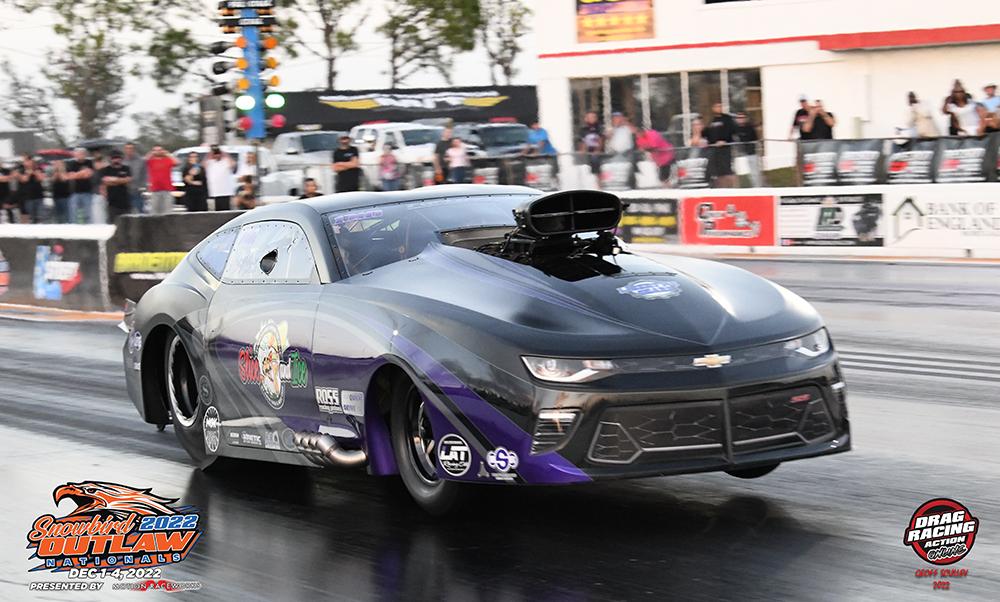 Melanie Salemi put her Camaro in the #1 spot in Pro Mod
Right behind Salemi was 2022 PDRA Nitrous champ Jim Halsey from Havre de Grace MD. Halsey ran a 3.624 in his "Daddy Shark" Camaro as Pittsburg PA racer Curt Steding has his blown Camaro #3 with a  3.633.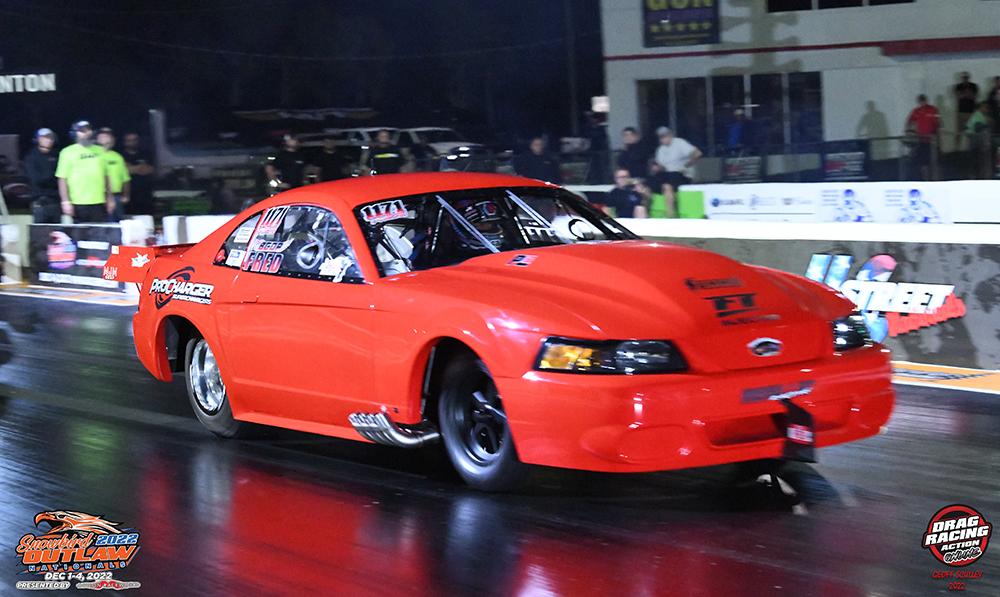 NHRA Top Fuel Owner and Driver Antron Brown has "Fred" in the #1 spot in Pro 275
NHRA Top Fuel superstar Antron Brown surprised the crowd and his fellow racers by putting the Team Buginga Pro 275 Mustang in the Provisional #1 spot with a 3.769. The Brownsburg IN racer driving the Mustang known as "Fred" met team owner Manny Buginga at the PRI show a few years ago and the two decided to give it a try after the NHRA season was completed.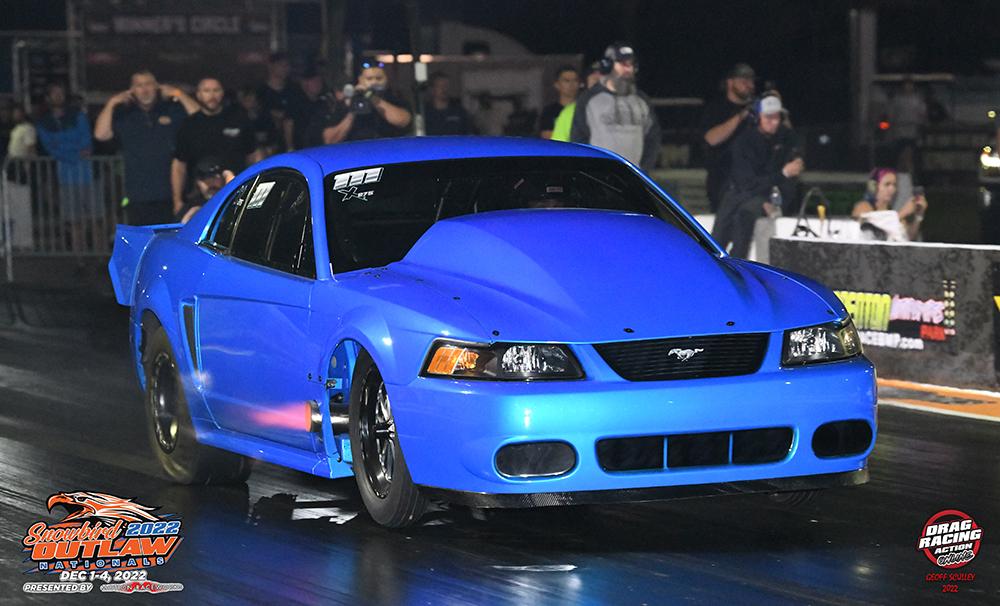 Qualifying continues Saturday with two sessions scheduled along with Outlaw 632, Jet Cars and Jr Dragsters on hand along with bracket racers to set the field for Sunday's finals.