Winners crowned at the Lucas Oil Drag Racing Series at Numidia Dragway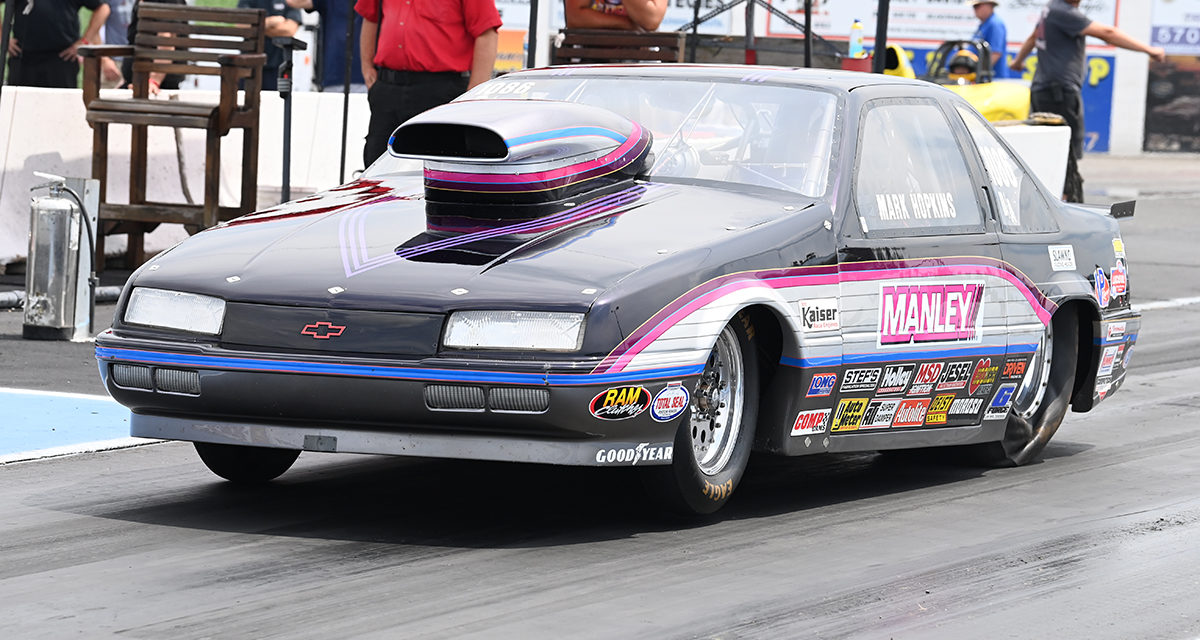 Story: Phil Hutchison
Images: Courtesy of Diane Kubicke
The NED made its annual pilgrimage to Numidia PA for the second of seven Lucas Oil divisional races. The Lucas race, which was combined with the PC Richard NHRA Open, had many Northeast veterans in the winner's circle with a few new faces joining them.
First time Competition Eliminator winner Mark Hopkins, driving his '92 D/A Beretta from the #5 qualifying position, defeated multi time NHRA champ Frank Aragona Jr in the finals with a 7.796 on his 8.29 index. Aragona's J/AA who was second off the line with a 0.087 RT ran a better 7.472 on a 8.00 index but it was Hopkins' better light that gave the Phoenixville PA driver his first ever NHRA Wally.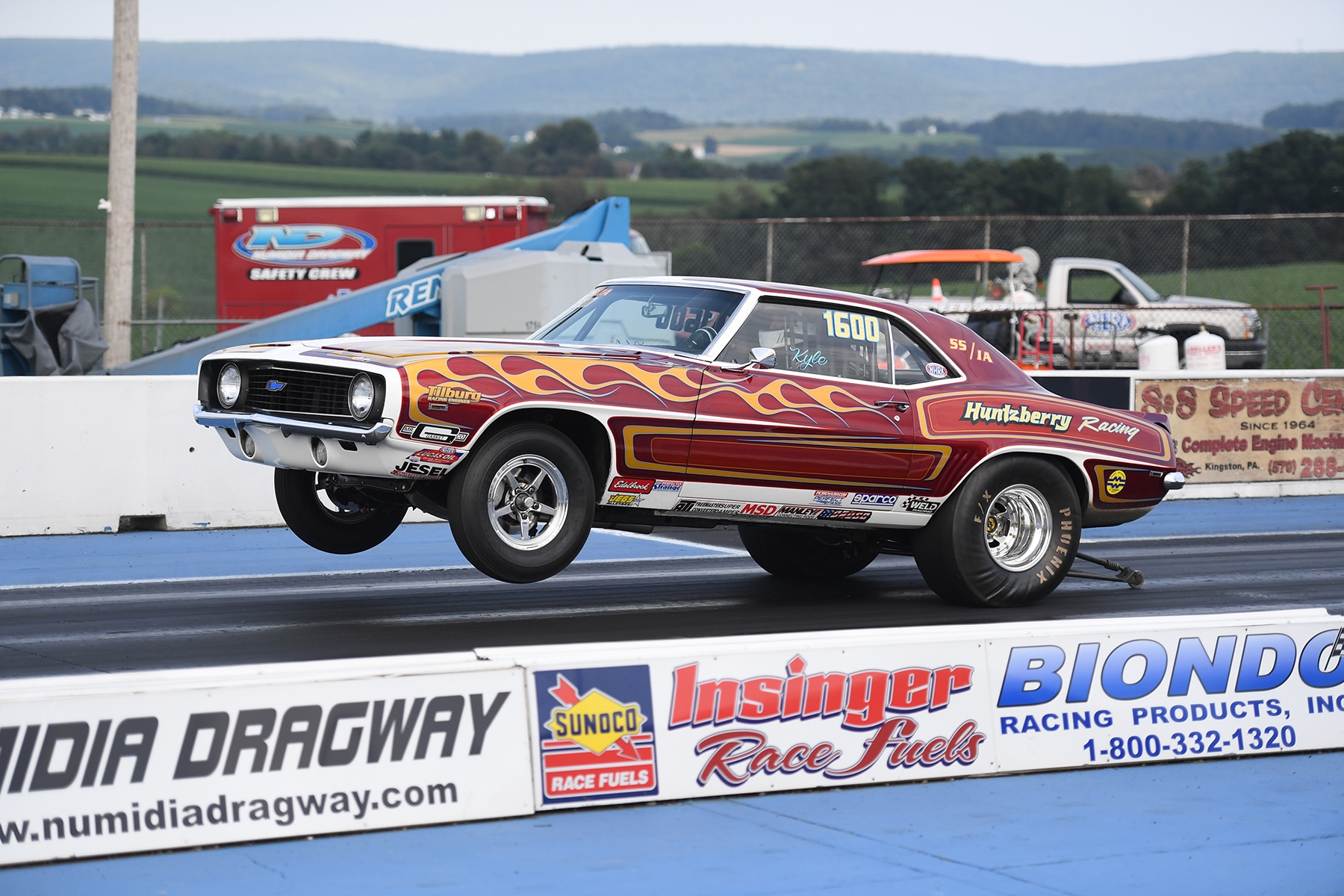 Joining Hopkins in the first time win category was Super Stock winner Kyle Huntzberry from Smithburg MD. Huntzberry driving the team SS/IA '69 Camaro defeated former national champ Shane Oakes' GT/IA Pontiac. At the green, Huntzberry ran a dead on 10.16 coupled with a 0.004 light making Oakes' job nearly impossible as the Ottsville PA driver broke out running a 10.017 on a 10.03 dial.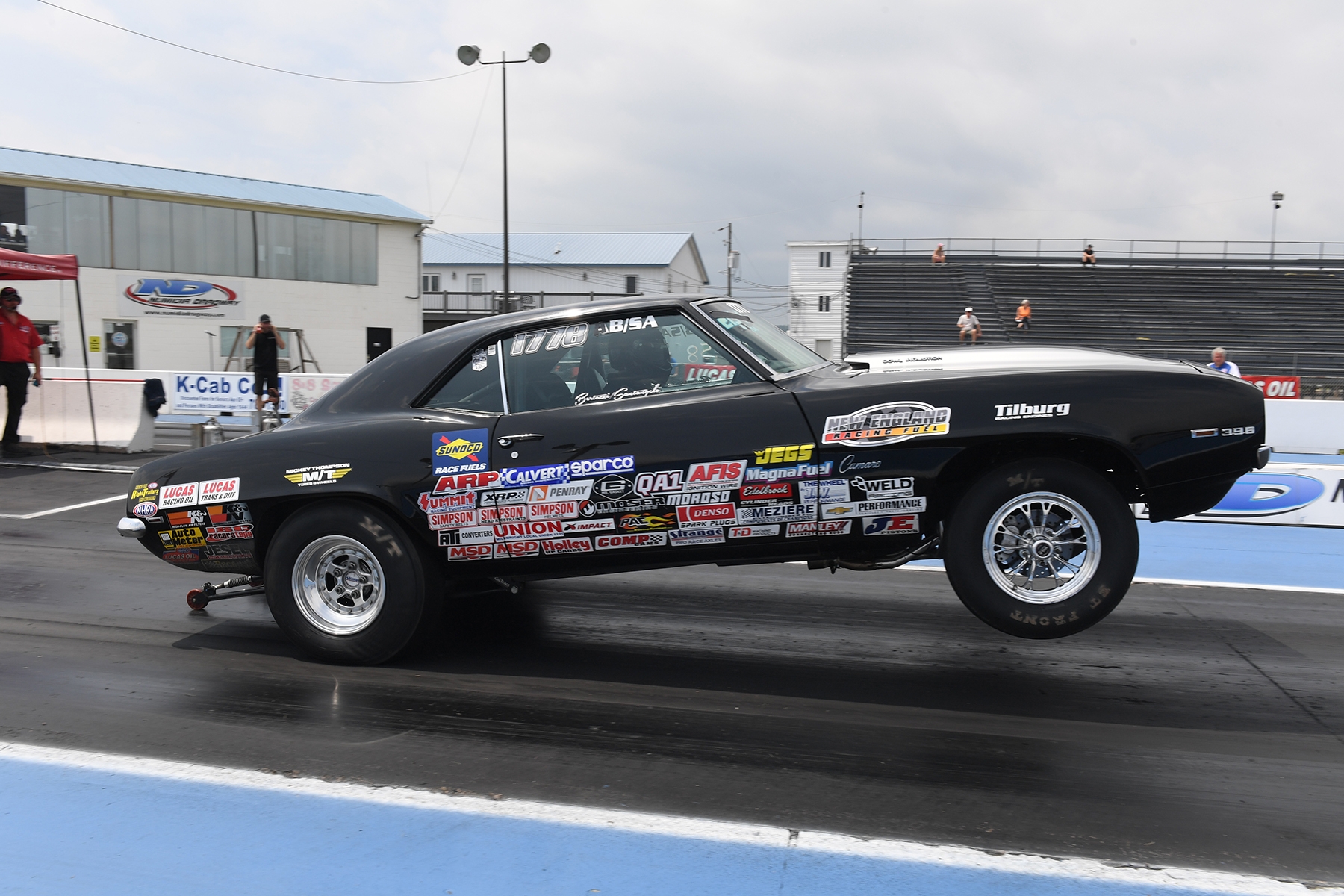 Former champ Joe Santangelo from Marlborough CT took his 20th NHRA divisional Wally winning Stock eliminator over long time racer Bob Broadbent. Santangelo, driving his B/SA Camaro got off the line even with Broadbent's A/S '69 Camaro and ran a 10.574 on a 10.55 dial to Broadbent's 10.267 on his 10.22 dial.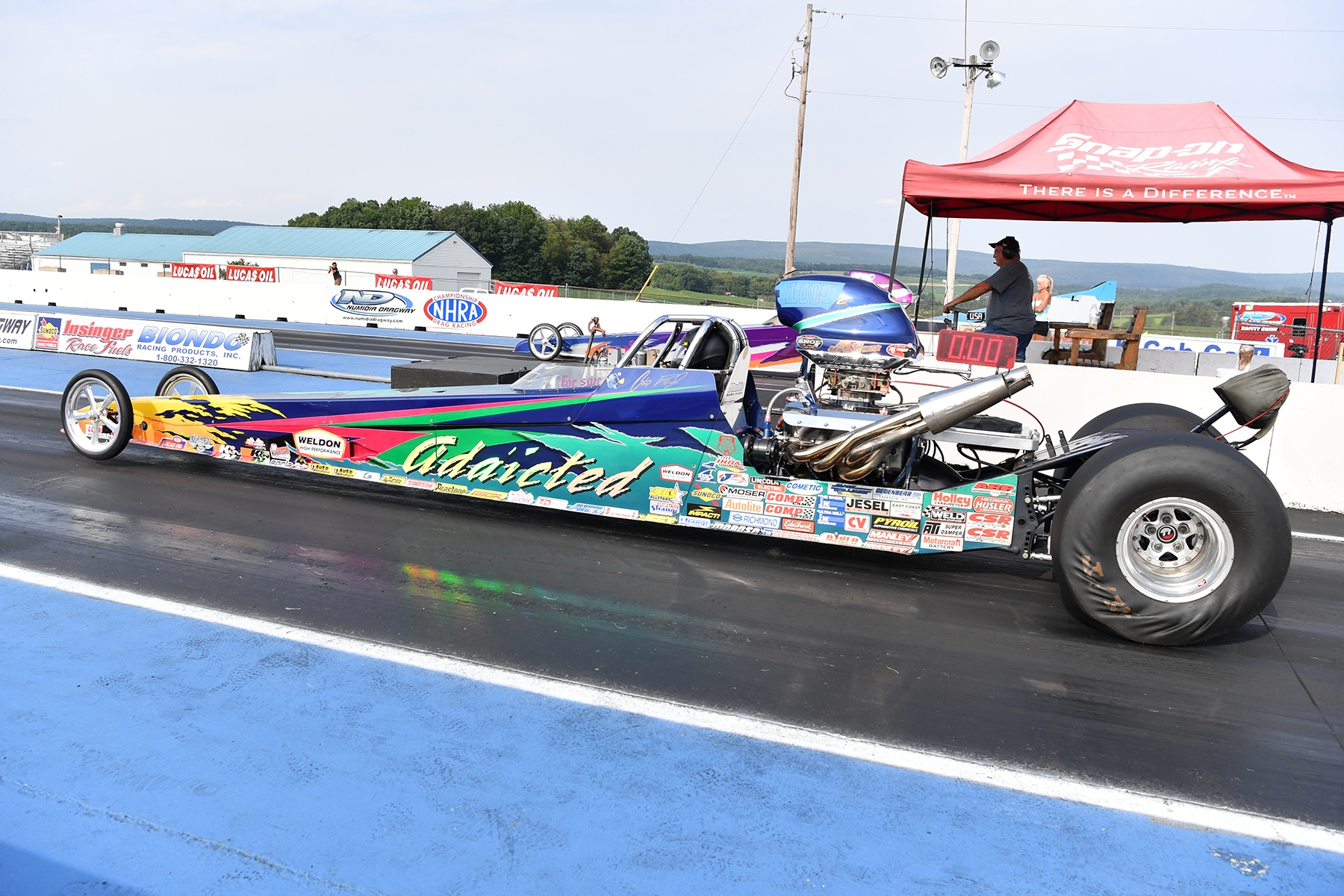 Wantagh, N.Y racer James Antonette won Super Comp over Don Bangs from Southampton PA as Bangs ran too quick with a 8.883 to a winning 8.916 for Antonette. The win was Antonette's 12th division win.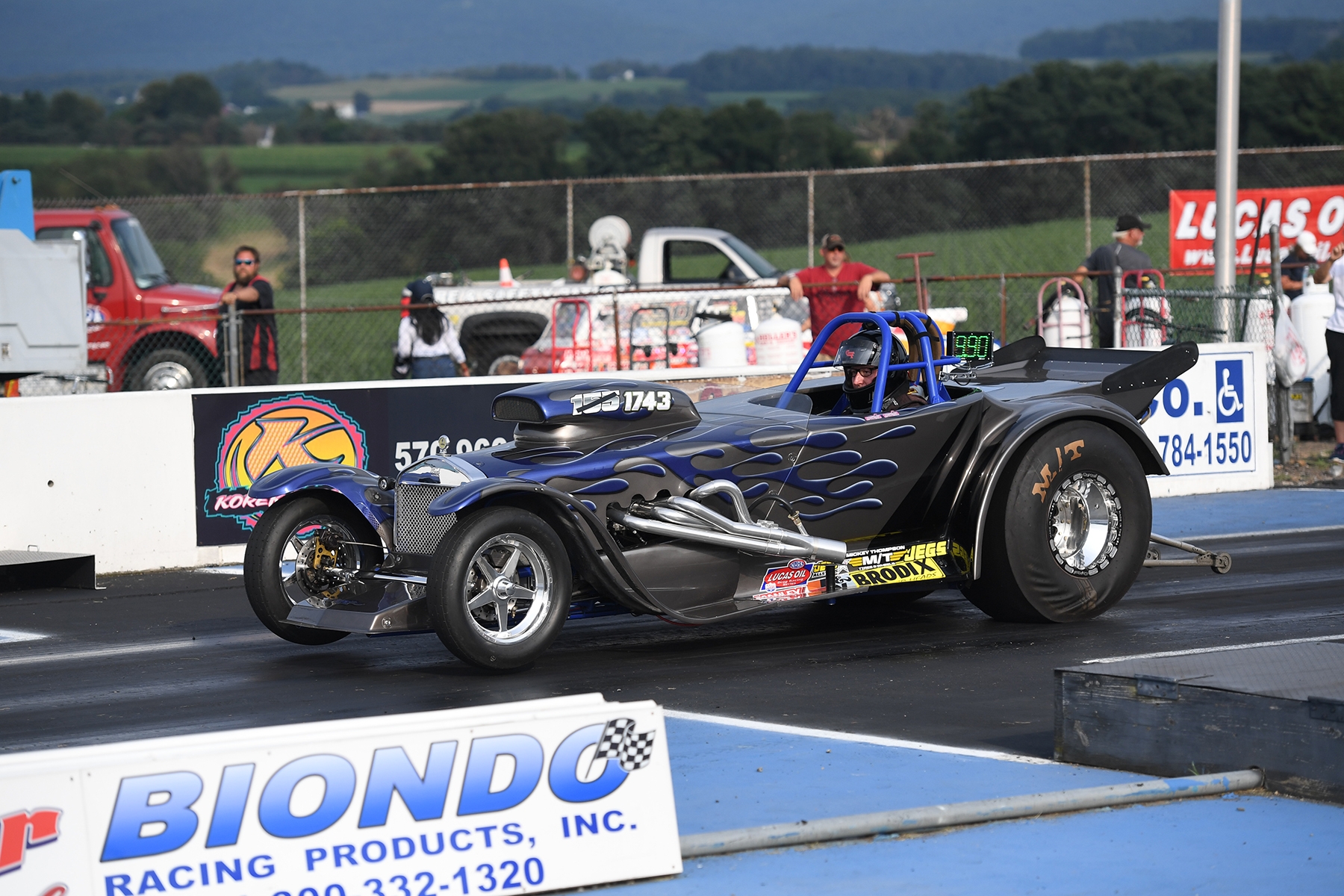 Bryan Sorce from Orangeville PA drove his  '27 Roadster to a Super Gas win over the '98 Cavalier of Tommy Allen from West Seneca, N.Y, Sorce got the better light and held off Allen running a 9.920 @136.02 to Allen's 9.926 @ 154.09. The win was Sorce's 4th NHRA division win.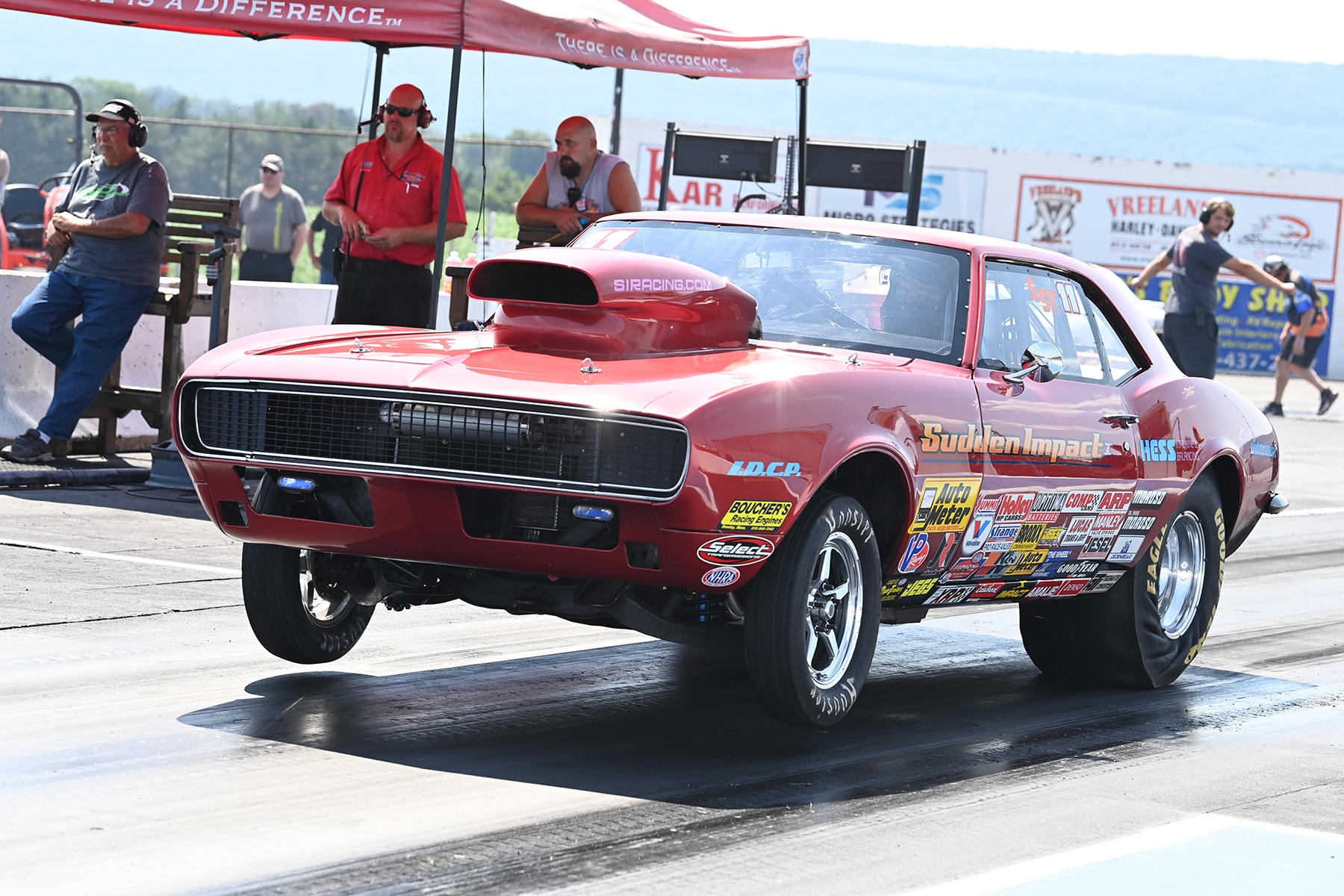 Super Street went to second-generation driver Brian Sawyer from Lunenburg MA driving the family '67 Camaro defeating the '74 Vega Wagon of Chris Depascale from Parlin NJ. Sawyer got the better light and held off Depascale's better 10.902 to a slower but winning 10.915 for Sawyer.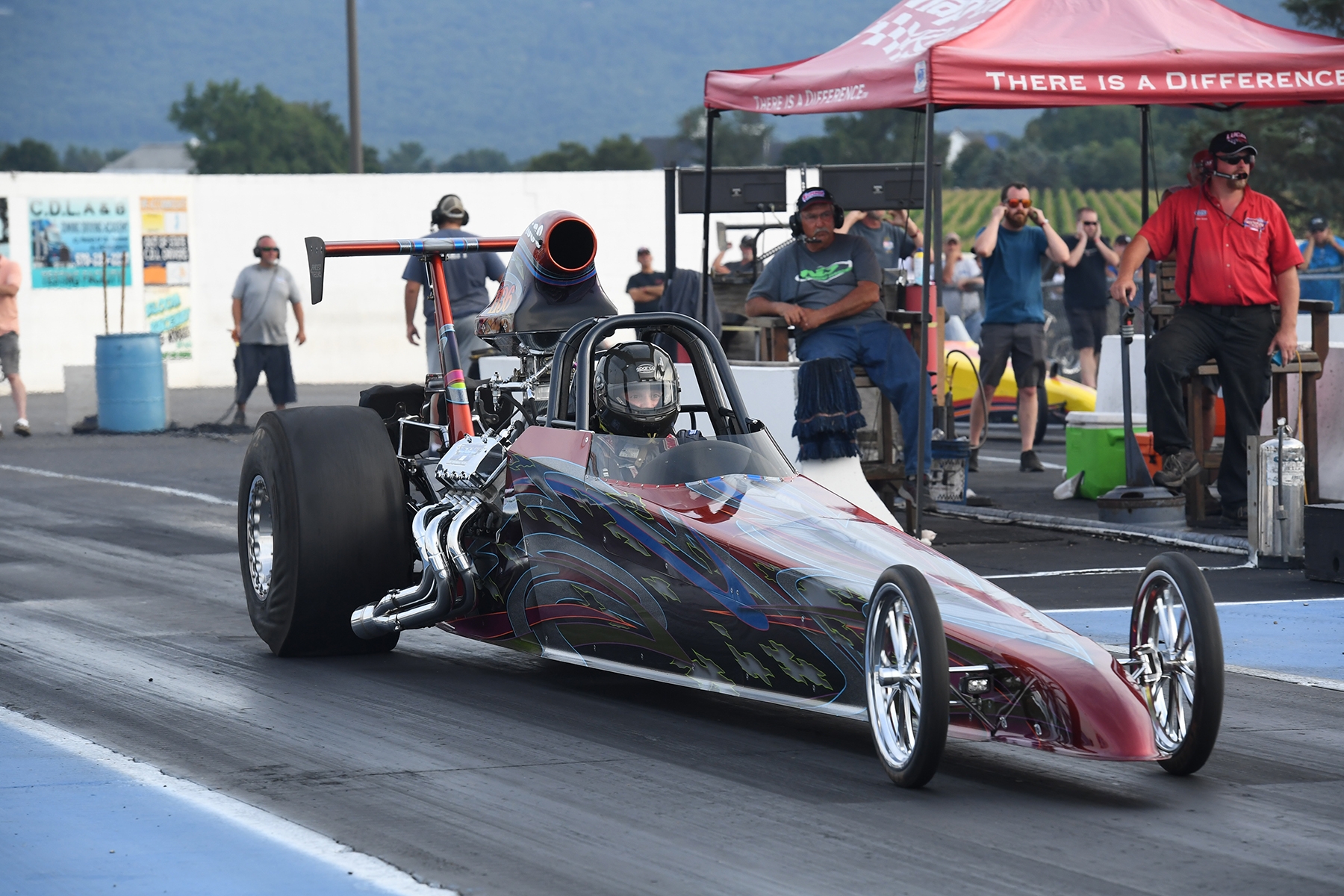 Multi time NHRA World Champ Peter Biondo from Maspeth NY defeated a red lighting Richard Jamieson from Sheffeld MA in the finals of Top Dragster and Robert Fortuna, from Hawley PA joined the first time winners club winning Top Sportsman in his '01 Chevy S-10 over former NHRA world champ Ronnie Proctor. Proctor got the better light but did not run the number as his 4.358 on a 4.33 dial lost to Fortuna's 5.064 on a 5.06.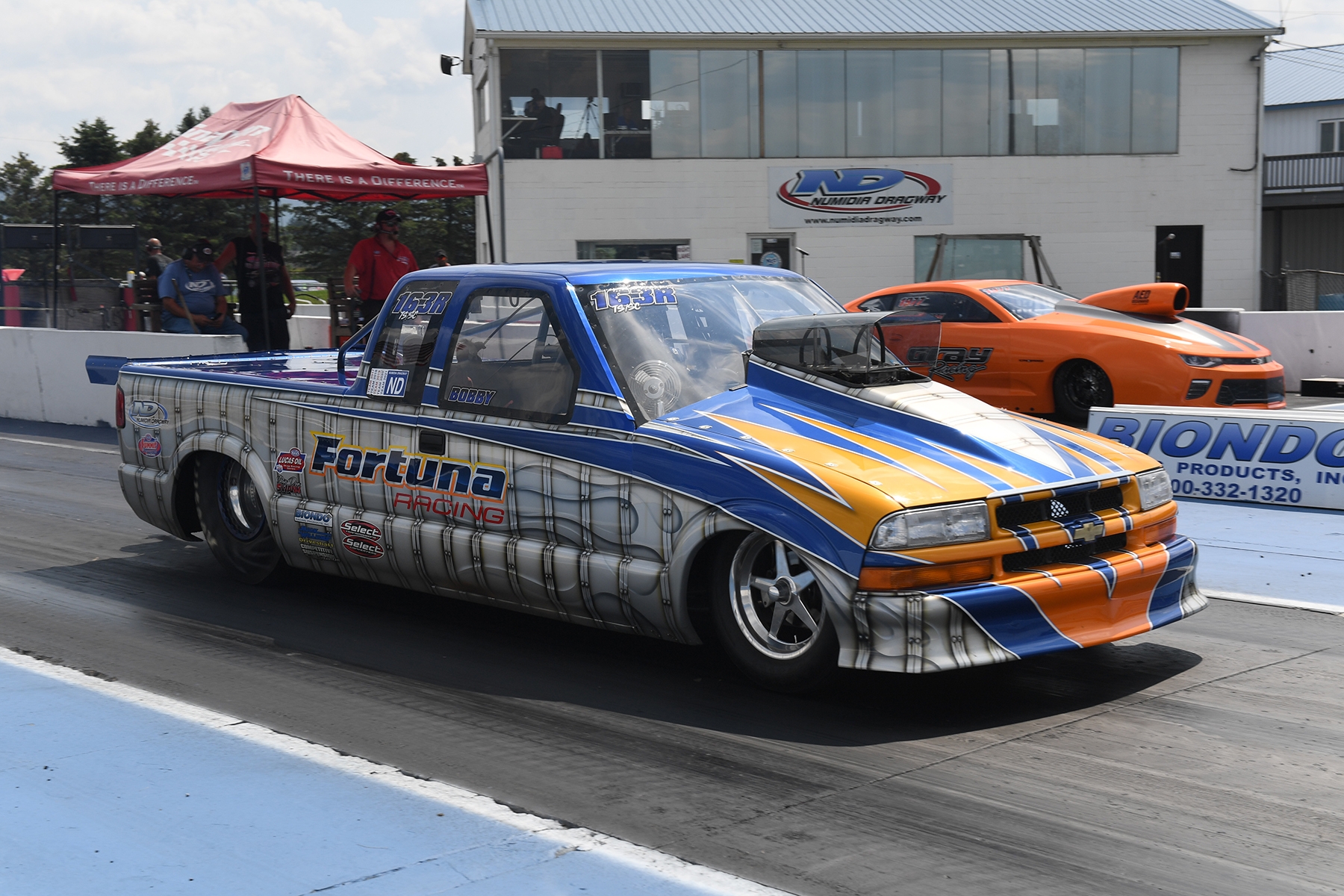 Junior Dragster 13-17 went to Robert Fortuna (Top Sportsman winner Fortuna son) over Frankie Aragona III.  Junior Dragster 10-12 was won by Yardley PA racer Zack Gale over third generation racer James Stack from Royersford PA. Finally Junior Dragster 6-9 had another Stack in the final, this time a winner over Landen Kennedy from Wilkesbarre PA.