RAISING THOUSANDS FOR LOCAL TORNADO VICTIMS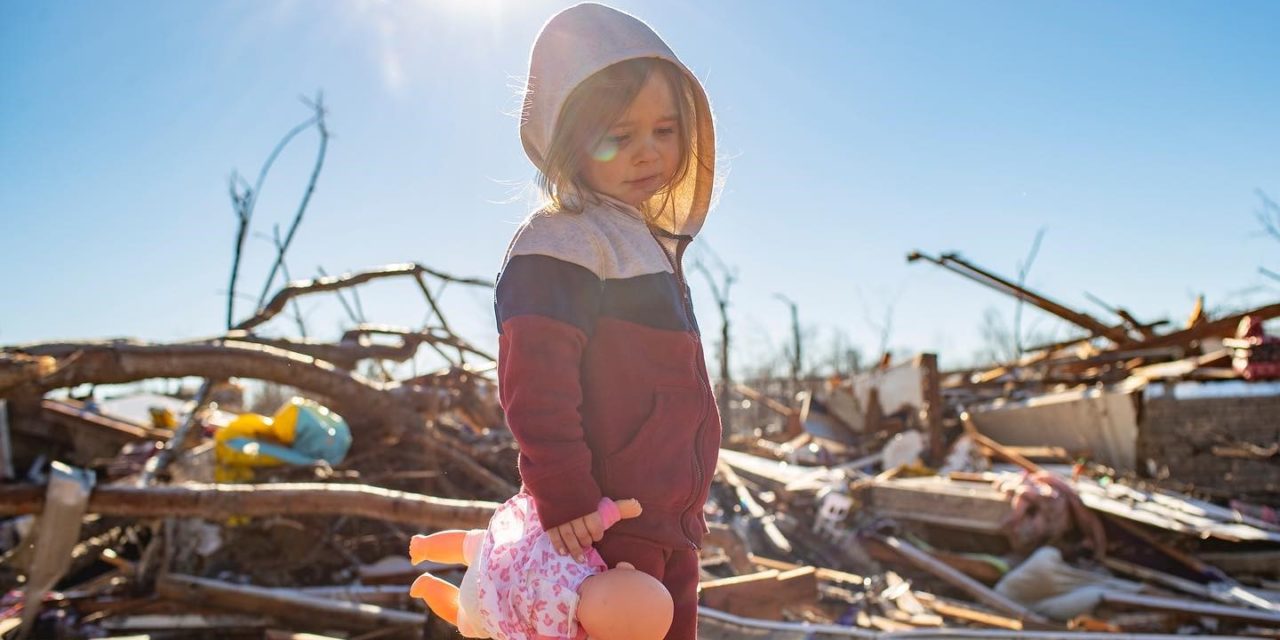 Valor Oil is proud to announce successful ongoing efforts to help those devasted by the December 2021 tornados that raged through the Bluegrass state. On December 14, 2021, Valor Oil partnered with Walnut Grove Baptist Church in Russellville, Ky. to help those affected by the storm by pledging to match $25,000 in donations. Since that time, a total of $76,094.10 has been raised. These funds are being used to supply clothing, food, shelter, and debris cleanup for over one hundred families in the South Central Kentucky community. Valor Oil has team members who serve in the church's leadsership
to help oversee the funds usage.
During this time there has been no shortage of community members supporting one another. Stuff the Bus Foundation donated the remaining amount of $15,000 needed for Valor Oil to reach the $25,000 match goal. "At the Stuff the Bus Foundation, we seek opportunities to put resources directly in the hands of the people can have a positive impact on Southern Kentucky. That's why we chose to donate to Walnut Grove Baptist Church, through the Valor Oil Tornado Relief Match," says Chris McGinnis, Stuff the Bus Foundation Board Member. "We could see firsthand the work that Steven Cross and the WGBC workers were doing to help those who had lost so much. I have a long standing relationships with Pastor Calvin Naylor, and many of the people that serve in leadership positions at the church, plus friendships with Chris Bruner and Toby Baptiste at Valor Oil. So, it made perfect sense to partner with these great organizations, and make certain Valor exceeded their $25,000 goal."
Valor Oil wants to make sure needs are met not just directly after this natural disaster, but for the coming months, as needs will still exist for those affected. "I want to sincerely thank Stuff the Bus and Chris Miginnis for their partnership in helping those in need in our communities after the tornado incident in December. Many times similar to losing a loved one, the biggest need is after the immediate impact of such an event. Please continue to partner with us as we work with families and first responders as their is work is still a long journey ahead," says Toby Baptiste, Valor Oil Vice President of Speciality Fuels/ Renegade Race Fuels & Lubricants Founder.
If you want to help continued relief efforts, you can visit Walnutgrovebaptistky.com and select the 'Giving' tab. Be sure to select 'Relief Fund- Valor Match'.