Robert Hight claims big payday in Pep Boys NHRA Funny Car All-Star Callout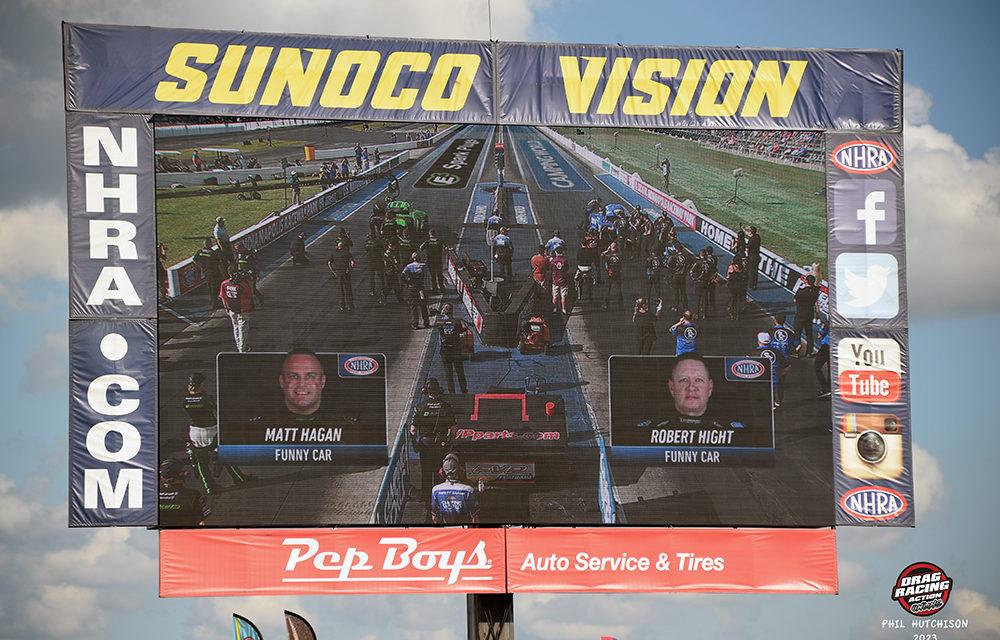 NHRA  Communications Images: Phil Hutchison
Robert Hight's team has dominated Funny Car performance for the first three days on the Dodge Power Brokers NHRA U.S. Nationals and that extended into Sunday's Pep Boys NHRA Funny Car All-Star Callout where he defeated Matt Hagan in the final round for the $80,000 payday.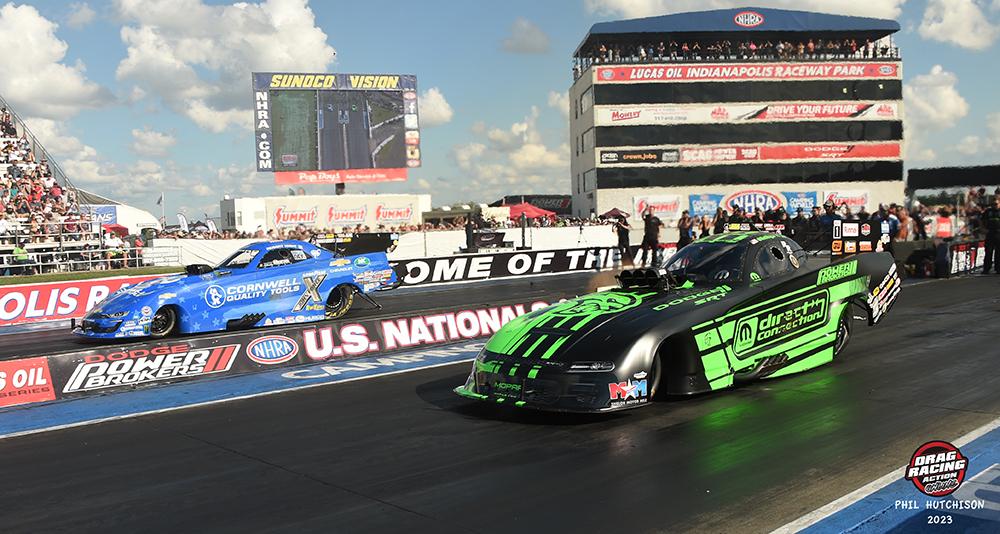 Hight's Jimmy Prock-tuned Cornwell Tools Camaro had been the quickest on three of the four runs before the final and second-quick in the fourth, then hammered out a 3.955 to beat Hagan's 3.979 in his Dickie Venables-tuned Dodge Power Brokers Charger.
Hight, who has been a runner-up four times at specialty events at Indy, boldly called out defending Callout champ Ron Capps for round one and then wheeled his Cornwell Tools Camaro to a solid 3.93 to 4.08 decision over Capps' Hot Wheels/Don Prudhomme tribute entry.
"It's amazing," he said of the win. "We didn't have lane choice in the final and you see Hagen, they're they're stepping up. I considered calling Hagan out second round. and that would have been a mistake; he would have beaten me. So, you know, we've made the right decisions.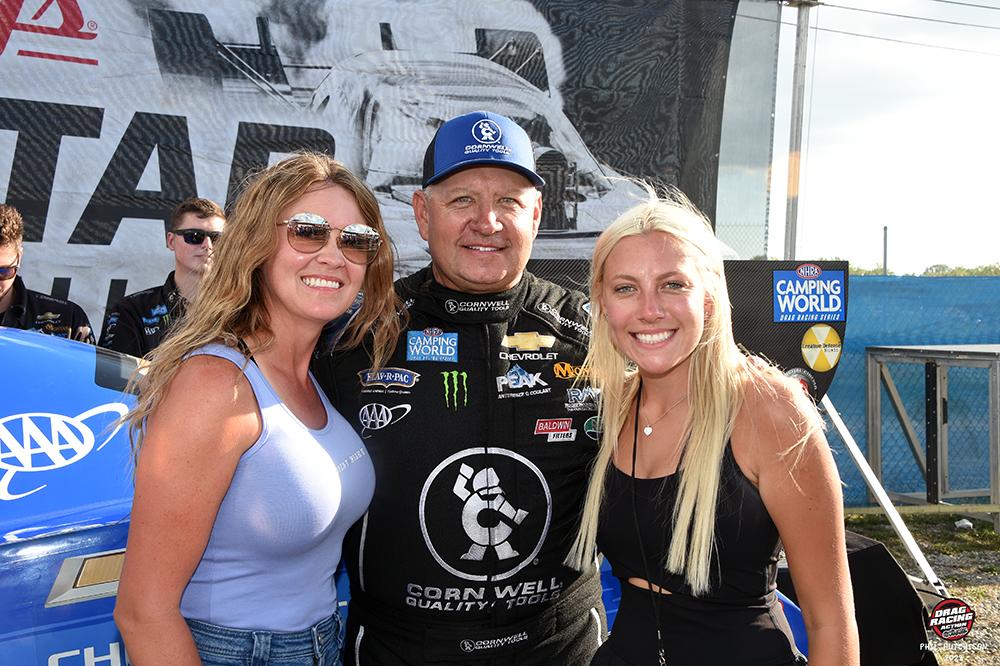 "We knew that that was our only round that's guaranteed with lane choice," he said of his decision to call out Capps. "If there happens to be a better lane, we might as well be in it. And like I said last night, if we look at the ladder and say, 'Oh, wow, we've got to easy side' we never do good on those days. We screw up. I think these better drivers bring the best out in this and we work harder. And so that's what we did today. I mean, we beat three world champs today."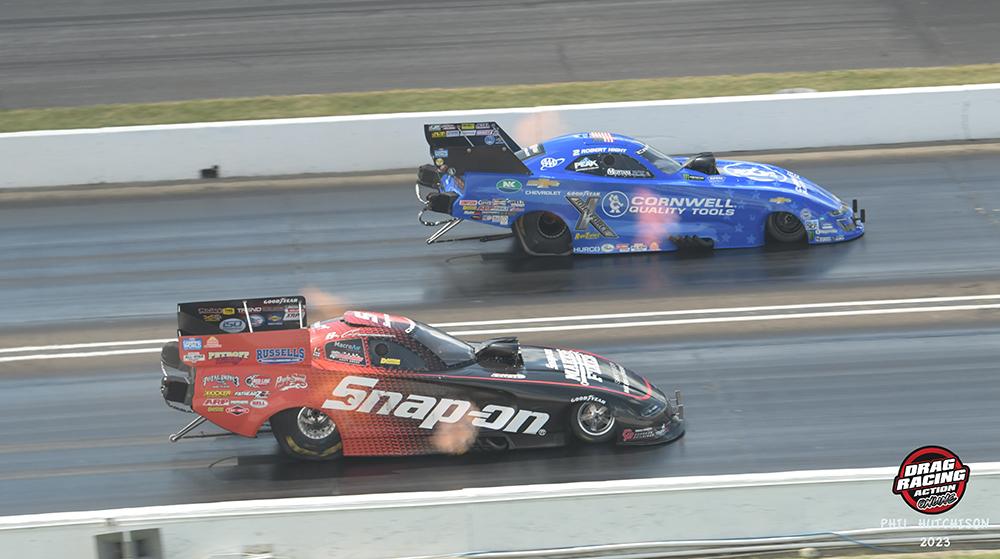 Hight, with low e.t. of round one, had the chance to call out his semifinal opponent and chose Cruz Pedregon, whose history at Indy bonus event includes five runner-ups. Hight streaked to the win with a 3.997 to Pedregon's 4.004. Pedregon had defeated Alexis DeJoria in round one,
Hagan, who called out and then beat Tim Wilkerson in round one with a 3.967, then took down John Force, who has previously won seven Funny Car bonus events at Indy (Big Bud Shootout, Skoal Showdown, and Traxxas Shootout). Hagan's 3.982 defeated Force's 3.991 by .015-second, the same margin by which Hight had won his semifinal race with Pedregon. Force had advanced to round two after winning a 6.7 to 6.90 coasting match with Bob Tasca III after both cars went silent after smoking the tires early.