I LOST MY SOLE IN THE SUPERSTITION MOUNTAIN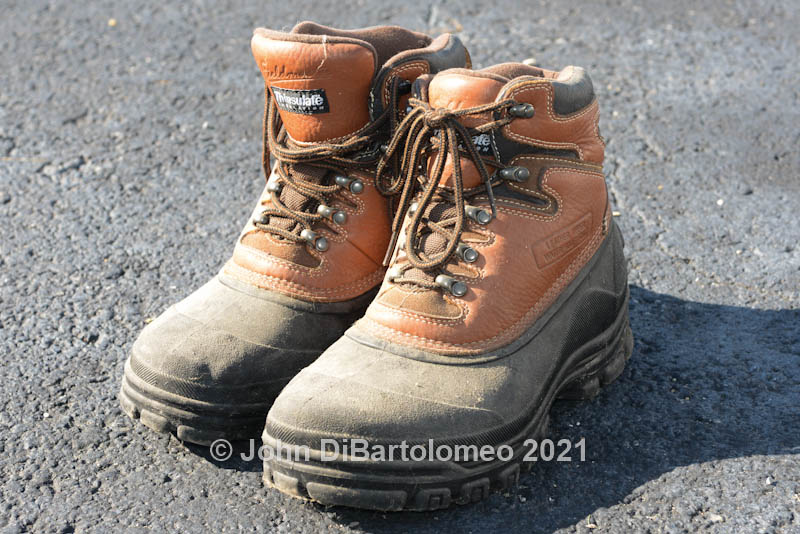 Jim Jack has been a chaplain for Racers For Christ for… let's just say… a long time. He writes a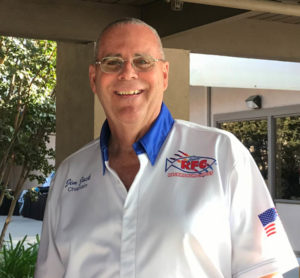 monthly column and we're honored to now publish it on our website. For more info on Racers For Christ, visit their website – www.teamrfc.org.
The Superstition Mountains are due east of Wild Horse Pass Motorsports Park / Firebird Lake in Chandler, AZ. If you are racing or attending an event at Wild Horse Pass, you are surrounded by mountains in the Valley of the Sun. Superstitions' to the east, South Mountain to the north, San Tan Mountains to the south east, and Four Peaks to the north east…climbing the racing mountain can be a beast…don't need crew pants pressed or creased…an attitude may need to be slightly greased…hope your racing operation isn't leased…there's no need for calling a priest…because God offers your soul an eternal feast.
We could venture to say most racers put their heart, mind and soul into their racing program. Why not put all your soul into racing? It's exhilarating, aromatic, earsplitting, incredibly fast, with heart-stopping action bordering on the edge of danger. The soul of a racer wants to fulfill the desires of his or her heart…from their very start…in life it becomes a serious part…a twenty first century hot rod is far superior to a biblical horse-drawn cart.
The engine of a racing machine is the heart and soul that churns out gobs of horsepower as it muscles the machine marching down the track. As racing aficionados, we've all witnessed the soul of a supercharged engine being discharged through a violent explosion. To be boldly honest, the soul of an engine, the soul of a boat, the soul of a car, the soul of a motorcycle, or even the soul of a cool street rod has nothing to do with the nature of eternity.
Eternity is solely reserved for the spirit and soul of men and women. God, the Creator of heaven and earth designed through free will the opportunity for every lost soul on earth to accept His offer and His guarantee of eternal life when we decide to race solely on His famed eternal track. No more tears over broken parts, no more sorrow of crashed cars or boats or bikes or trucks, no more heartache of injuries and no more lost lives like on the earthly track of life.
When the IHBA raced in Red Bluff, Mount Shasta loomed north in the distance and Mount Lassen to the east. When we raced in Puddingstone, Mount Baldy was right there. When we raced in Bakersfield and in Chowchilla, the Sierra Mountains were not too far away.
Racing is a gamble every time a driver powers down the track. Something can go wrong—and often does—in the blink of an eye. A soul can be lost in an instant. Material, monetary, and physical damage can occur that can wrack your soul to the ninth degree.
RFC Board Member, Dave Mason from California, heads up their off-road racing team. His son, Dave Mason, Jr. was racing in the San Felipe 250 in Mexico and the soles of his brand new racing shoes came off—the first one came off while standing out in the desert working on mechanical issues eighty miles into the race, and the second one came off when they stopped to change a flat tire, thus he lost his soles in the middle of the Mexican desert—and he had to drive over one hundred miles in his socks without shoes and soles in a hot race car. I'm sure his feet hurt longer than when I lost my soles on a Superstition Mountain trail and had to walk more than a mile back on a rocky trail.
In the world of racing, we've lost too many human souls through crashes and old age, but that's the nature of life on earth. Life as we know it starts at birth and ends with a graduation to one of two places. As followers of Christ, we have been given the promise of a tuition-free scholarship—a sponsorship of sorts—to heaven by Christ Himself to those that have willingly received their diploma to graduate with honors.
This official document is signed, sealed and delivered by God Himself in the form of His Son Christ Jesus (Christ is not His last name, Christ means the "Anointed One"). And in bold print it states "Well done good and faithful servant." Enter into your eternal rest…you passed the test…you teamed up with the very best…and for eternity you get to be an inherited guest!
But if anyone, be it a racer, or a non-racer, ops-out of the free gift program offered by God, then they have by their own free will decided to go to UGS, the University of Godly Separation which is the place that was designed only for the enemy of our souls.
Getting back to this month's title, I started hiking with a great friend, and brother in the Lord, Mark Yazwa last December. I started out with a new pair of twenty seven year old hiking boots we brought from California when we moved to Arizona in June 1996. These boots looked great and they would serve well on the rugged and rocky trails in the Superstition Mountains.
After a little over one mile heading up the trail, both soles on the hiking boots literally fell off to my utter dismay, and with much disappointment, we started walking back down the rocky trail to the car. Walking in boots without any soles—just a very thin piece of cardboard—was a little painful on the feet but they survived.
Our first hike was cut short by a couple of hours because I lost my soles in the Superstition Mountains, so we got into the car and headed back towards home. Just when we got within cell phone range, I received a call from drag racing friends Phil & Donna Nagel from Northern California. Phil's best friend was literally in the hospital dying and they wanted me to join the family in the next hour or two as a last goodbye. I agreed to join in and help out in any way possible for a friend in need.
Everyone in this life faces challenges, be it financial, vocational, relational, physical, or spiritual. When your faith is under attack, it attracts God's power and then it will bring His grace and mercy into the current situation. Therefore, we humans should not waste any time bringing our personal situations to Almighty God: Never underestimate God's interest in your personal affairs. Whatever concerns us concerns Him too.
If the soles had not come off my boots, I would have never gotten the chance to talk to Phil and Donna, and then later have the opportunity to pray with another friend and his family. Therefore, losing my sole(s) in the Superstition Mountains needed to happen to be able to do ministry with some dear racing friends. With his family by his bedside and other family members around the country on this "Duo phone conversation call," Donnie Petrillo was able to be with his family in his last moments of life. Our friend Donnie passed later that day. In the end only two things matter: God and people.
Racing machines, like boats, cars, trucks, motorcycles often lose parts and pieces due to wear or breakage. Racing teams even lose their way with their tune-up. Humans also lose their way in life due to unfortunate circumstances—whether theirs or someone else's—or possibly some kind of addiction, and at times struggle on life's rocky trails finding their way back on the pathway to their purpose in their earthly life.
In the Bible, the Israelites wandered for forty years: Losing their way because of disobedience, we're told "Your clothes did not wear out and your feet did not swell," (Deuteronomy 8:4). I'm sure some of them lost their sandal soles and we know many of them lost their living souls during their disobedient trek in the desert. Soles and souls were—and still are—strewn all along the pathway to the Promised Land.
The song "A Mighty Fortress is our God," says "And through this world, with devils filled, should threaten to undo us. We will not fear, for God hath willed His truth to triumph through us." God is in control, and we can trust Him in all circumstances.
I lost my shoe soles in the Superstition Mountains, and Dave Jr. lost his shoe soles in the Mexican desert, but the One who created the mountains and deserts rescued my eternal "soul" over thirty three years ago and came into my life in a way that I know He is the Lord and Creator of the universe. He's also the Lord of human life, and yes, He's even the Lord of racing, "For you are receiving the end result of your faith, the salvation of your souls," (1 Peter 1:9).
There are still many lost souls in the human race. Many of us in our wayward past were lost souls, but thank God our souls were redeemed through faith, trust, and the shed blood of Christ. In a true cycle of obedience our faith and trust in God is hard for the devil to break…he's headed to a really hot lake…he'll have to deal with a molten wake…because his words are always fake…only God has the correct path to partake.
Dave, Jr. and I may have lost our soles in a moment, "The conversion of a soul is the miracle of a moment, the manufacture of a saint is the task of a lifetime," (Alan Redpath).
You have the free will to walk, run or hike anywhere you want to. You have the free will to race anywhere you want to: It's now time to allow God to introduce you to your earthly calling…don't think about stalling…He will keep you from falling…trusting God is never appalling…it's okay if you end up bawling…God will do the heavy hauling…the enemy will only leave you sprawling…but God says your eternal soul in heaven is what Christ is busy installing!