Wally's Restaurant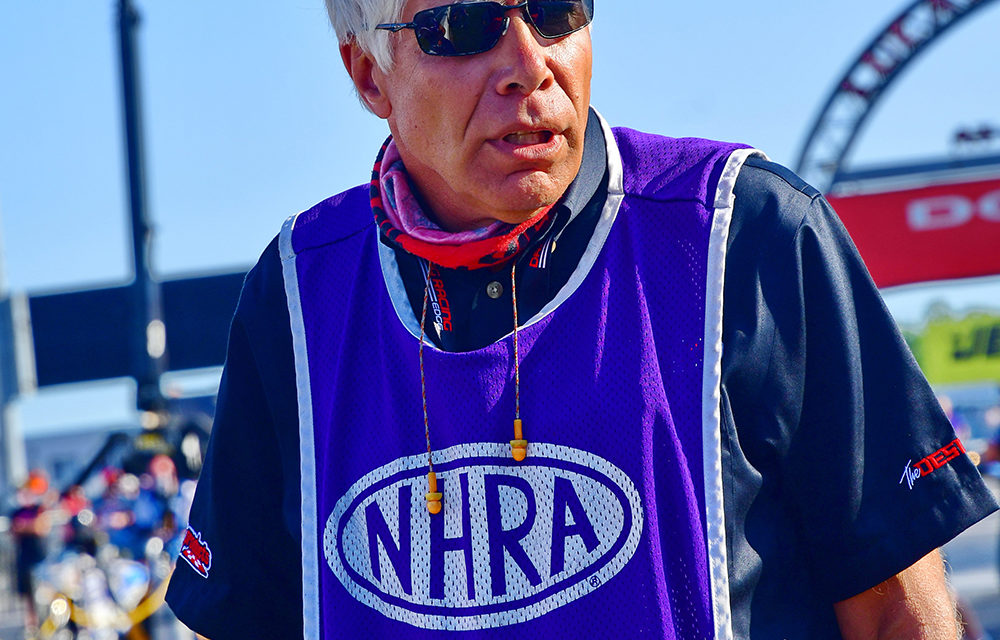 When I lack motivation, I try to go back and read some of John's older blogs. This one is from the end of 2020, but I thought some of you would want to read it again.
I can't take credit for this story. It was told to me by a former world champion of which the concept sounded vaguely familiar. Of course, how do I tell this story without it sounding negative? I certainly don't mean anything in a derogatory manner but there is something about the story which may touch a nerve. And so, the names have been changed to protect the innocent. Here goes anyway.
In the early '50s, Wally opened up a steakhouse. For miles around, he offered the largest and best tasting steaks, all at an affordable price. So great was Wally's Steakhouse that people drove from all over the country just to have a steak at Wally's.
Pretty soon, Wally's became so popular that it became very crowded. Real simple. Show up at Wally's any time and he was happy to invite you in.
Soon though, Wally's became so busy that you had to make a reservation. Call up Wally's and they'd give you a time. You show up, get a seat inside, and order the greatest steaks you ever tasted. Once again, it became so busy, Wally had to put an extension on the place to house all the extra tables. In addition, Wally opened up steakhouses in other parts of the country. They too offered great food at reasonable prices, but the service began to slip. When there was just one Wally's, it was easy for Wally to maintain control.
Customers may have begun to complain about the service, but they still called and showed up. After all, nobody had what Wally's had.
Wally was getting older and his family began to take over the restaurant. Their ideas were to now require a reservation and payment for your meal ahead of time. You also had to be a regular customer of Wally's, eating at a certain number of Wally's for breakfast before you were allowed a dinner reservation. Once you received the reservation time, you were instructed to check in but stay in your car in the parking lot before you were allowed into the restaurant.
The family decided to raise the prices and reduce the size of the steaks. No longer was Wally's the most affordable and the steaks were no longer as tasty or as large.
And again, the crowds kept coming. Now Wally's required you to sign in and pay online for a reservation rather than a phone call along with signing a variety of online waivers as to their service. You then had to wait to have your reservation accepted. Wally's was definitely still the hot spot to eat.
Pretty soon though, a number of other restaurants – let's call them Pete and Kyle's, Jared's, Franklin's, Kyle's – okay so maybe we were supposed to change the names – opened up. They served huge platters for extremely cheap prices; prices that even the youngest of diners could afford, along with allowing diners to simply show up and enjoy the service. And each one of them grew in size, keeping their platters huge and the prices affordable.
So what happened to Wally's? We don't know yet. Wally's is still somewhat in business while the others are growing larger. Naturally people still want to go to Wally's but it's becoming increasing expensive for such a small portion.
Okay, so a lot of this is tongue-in-cheek. And we mean no disrespect, just bringing up a point. In fact, Wally should be commended for taking a meal – alright, let's get to the truth – for taking the sport of drag racing off the streets and bringing it to where it is today. I've said this before, but the sport has now taken a life of its own. It no longer belongs to any one organization or person. It belongs to the people. The people who just want to go out and enjoy themselves, maybe to get away from the troubles of today.
So what's the point here?
The point is there are lots of other "restaurants" to eat at. Two weekends ago, two independent east coast events catered to the "Wally" crowd, both done exceptionally well, attendance-wise. Of course, they both benefitted from the cancelation of the Reading national event, but they proved a point. There are alternatives and racers just want to race. -JOHN DiBARTOLOMEO