The Joe Show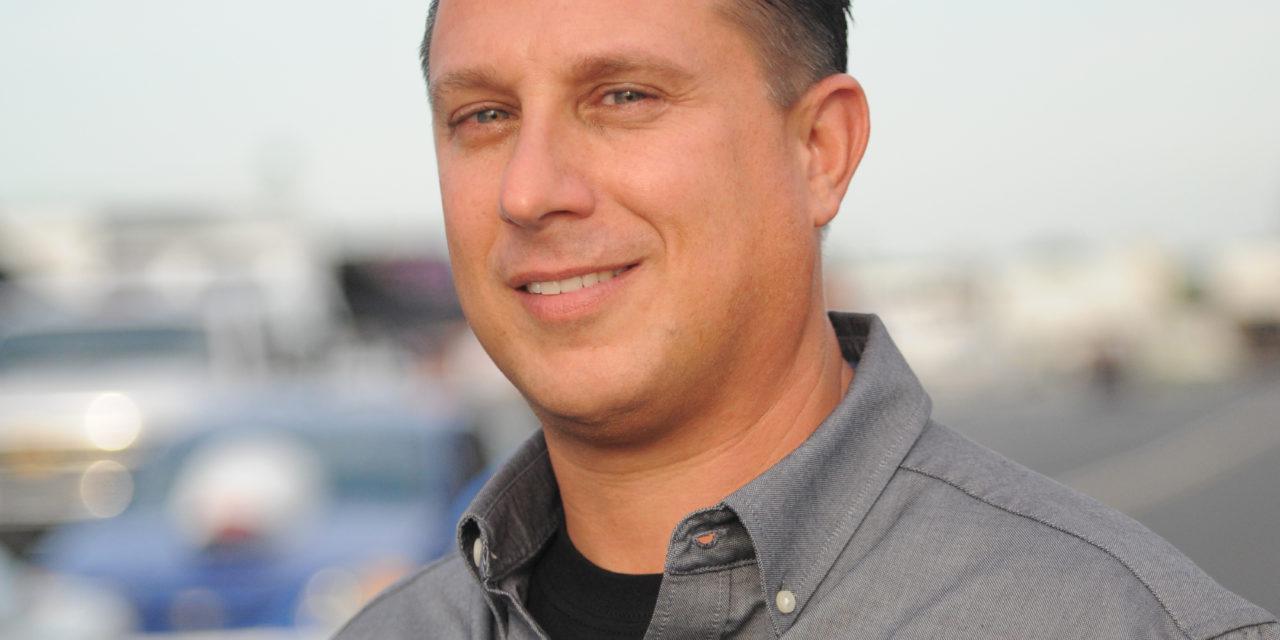 This week's guest is Joe Castello and we will let him introduce himself.
Drag Racing has been a major part of my life for as long as I can remember. Snake and Mongoose Hot Wheels cars kept me busy from the time I could roll them around the living room of my parents house in Hollywood, Fl. As I got older, my father began to take us to our local drag strip, Miami-Hollywood Speedway, and when I was 7 years old, we hit our first NHRA National event, the 1980 Gatornationals in Gainesville, Florida. 42 years later, I work for the NHRA as part of their track announcing team. Since this is my first guest column, I wanted to state my credentials: Drag Racing lifer, who currently relies on the success of the sport to feed myself. Over the years, I've worked in talk radio, XM NASCAR Radio, and launched my own motorsports podcast brand, WFO Radio, but drag racing has always been a constant. As years went by and I got deeper into the sport, I have met many great and interesting people. John DiBartolomeo was one of those people. It is a great honor to be asked by Dottie and the family to present some thoughts and ideas in John's column.
After years of going to the Gatornationals and spectating at Miami Hollywood, my father decided that we should do some work to our own car, a 1978 Pontiac Trans Am. Countless amazing stories came from that project that is still going to this day. We fell down the rabbit hole from NHRA fandom, simply reading magazine articles and watching American Sports Cavalcade, to realizing that bracket racing at our local tracks was possible. As a kid, I had even enjoyed watching ramp trucks race 19 second quarter miles in sportsman eliminator, so when I got the opportunity to run dad's 18 second GMC pick-up truck in the high school category, I jumped at the chance. Getting to know the sport of bracket racing had me completely invested. So when my Dad told me we were going to drive an hour North to Moroso Motorsports Park to watch the 5-Day Bracket Race, I was excited. At that age, I didn't really understand the effort it took just to make it to the track, but I did understand that the best of the best were going to be there. As Dad and I walked around the pits, he would mention the names of racers from around the country. One of the cars he pointed out, tucked perfectly under some shady trees, behind the old Moroso fueling station, was John DiBartolomeo's Vega. I followed his career since that day.
John had a passion for drag racing and could sense it in others. He was one of the first to acknowledge my WFO Radio Podcast in his magazines and would often ask me questions about the direction of new media. He was a guest on my shows and his technical knowledge was as strong as his passion for the sport. I'm sure those of you who are reading this space, feel his effect to this day. So now, I get to write in his space. Good luck! No pressure.
I believe that Drag Racing is in a good place. Taken in its entirety, NHRA, with its Professional and Lucas Oil Series racers, bracket racing with its "big money" events, all the subcultures of drag radial, grudge, and no prep, along with the Street Outlaws shows and spin offs, drag racing is more popular now than ever before. Going fast is easier than ever before, and the cars that are available are more powerful than ever. The ease of access to information about the drivers, teams, as well as technical knowledge is better than ever before. Positive thinking is a choice.
This sport needs things too. Of course, you must have race tracks if you are going to race. It needs to achieve continued growth and awareness, and most importantly, steady financial support. Through sponsorship and advertising dollars, or well meaning patrons, with a constant flow of fresh energy, drag racing has many opportunities. Generally, the people who work in drag racing, have got something to work with. A positive thing.
The last time I saw John was at the 2022 zMAX Dragway 4-Wide Nationals. He was way down the tower hallway but I recognized him right away. As I got closer, I understood the fight he was having with cancer, but he still was John. We shared a conversation, some pleasantries, and then we went about our day. Drag Racing is as much about the relationships you make, as it is about the competition. John DiBartolomeo put tremendous effort into the sport and I think he should proud of the result of his contribution. I hope you can join us at a NHRA National event this year, especially if you haven't been in a while, but if you can't, certainly support your local tracks and promoters as often as possible. Thank you, Johnny D. – Joe Castello