TRAVELIN' MAN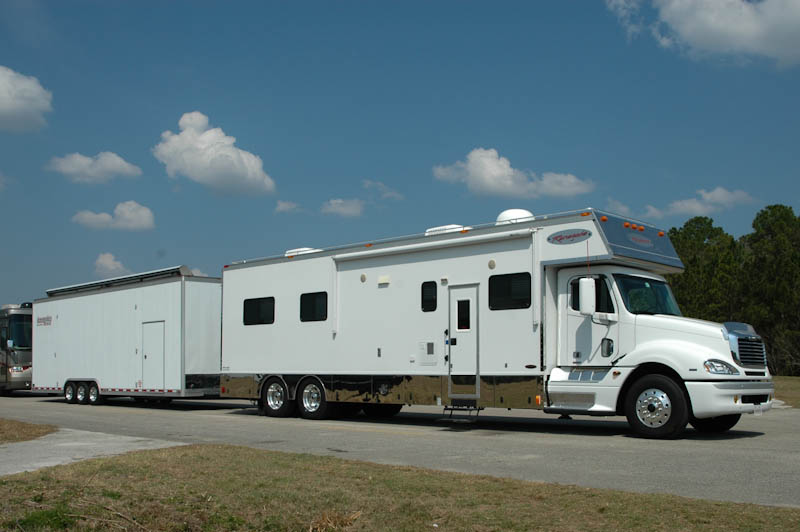 I'm thinking many of you may not know who Ricky Nelson was and if you do, then congratulations for making it this far in life. Ricky was part of the television show The Adventures of Ozzie and Harriet, airing from 1952 to 1966 with the family of Ozzie, Harriet and their two sons David and Ricky. It was Ricky who sung the song Travelin' Man detailing the loves of a world traveler with an eye for beautiful women.
Maybe the same can be said for us as racers, traveling the country with an eye for beautiful cars and of course, race wins. For the better part of my adult life, I've done just that, although I found my "beautiful woman" (my wife – she'll like that) over 40 years ago, with us both traveling the countryside in search of those race wins. It's become part of our lives; a part I believe we share with so many more of us. Traveling is what we do.
When neighbors or non-race track friends speak of a long trip, oftentimes it's a three- or four-hour excursion to some spot. Three or four hours? We hadn't even gotten the engines in our tow vehicles warmed up yet. How many of us think nothing of making a long; by those neighbors or non-race track friends; eight-nine-ten- or even longer hour trip on a Wednesday-Thursday-whatever day and then rush back home on Sunday night to be back for Monday morning work? It becomes part of our DNA.
For those fortunate to have someone drive their rigs to a race and then just fly in, that was never me. In fact, while I do occasionally fly to a race; one in which I'm just covering and not racing, I do have an eight-hour rule. If it would take me only eight hours to drive to the event, I'll drive rather than fly. This because in this day and age by the time you get to the airport early, check in and then make the flight even if it's only a one hour or so of flying time, you've ate up the majority of eight hours. Then you have to worry about flights being cancelled or delayed… No thank you. Give me my truck.
I really can't even imagine how many miles I've logged behind the wheel and I'm somewhat envious when I see the very few over-the-road truck drivers who belong to the million-mile club. I simply just enjoy driving.
It's only been the past decade or so where I began to log how many days I spend not sleeping in my own bed. However, that's a bit of a misnomer, as oftentimes I'm sleeping in my motorhome, which technically is my own bed, but you get the idea. Most years, I'm away from home about 150 days a year, which is still less than some of my colleagues, but it is a big number. There have been times when I'm away for three or four weeks and after about the second week, I just want to go home. Then after being home for a week or so, I'm ready to get the heck out of here; not that I don't like being home, but rather it just goes back to that DNA thing; traveling is in our blood.
Due to last year's pandemic, traveling was rather limited and then came 2021 for me. This "little health scare" I've been dealing with since April has severely limited my traveling schedule. As a side note or update, I'm about in the middle of treatments which are going well with a good outlook. Naturally there are good and bad days with the bad days really not all that bad, more annoying than anything else because it's drained some of my energy level. But it's also limited traveling because I have to be home to receive treatments. That part sucks. I don't think I've been away from home more than 50 days so far this year, which even though I get regular blood work done, I don't see a line item where it shows my traveling man DNA.
I like my home. I like working in my shop. But boy do I miss hopping in the motorhome and traveling the country. Anybody else relate to this?