Tomorrow's Racers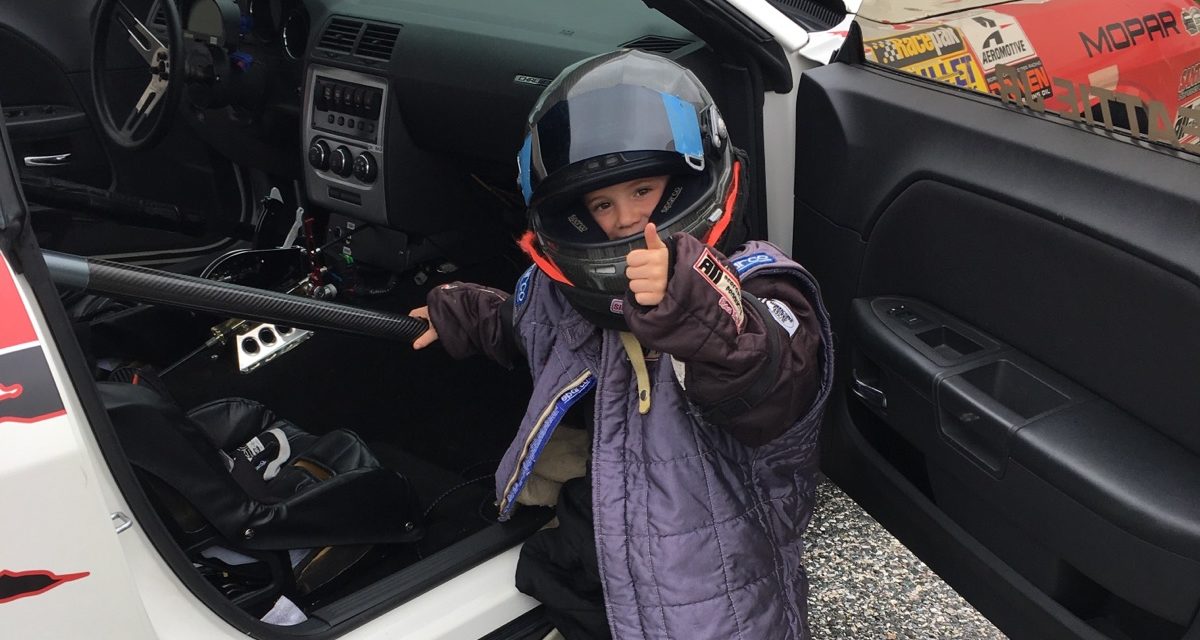 While many of the owners of performance aftermarket companies may have started out as gearheads, few maintain that passion after they become industry leaders. This is not the case with our guest this week. We are happy to present, JC Beattie, Jr. of ATI Performance Products. He is also the driver of a Stock, Super Stock and Top Sportsman car as well as crew chief for his son's junior dragster.
When I started having kids eleven years ago, I was so excited to be a dad. Sure, it comes with its share of hardships and some crazy times, but I try to look at each day as fun, or a learning experience. When I feel like they are growing too fast, I stop and reflect on all the things we've done. I look at our photos and it helps slow time and remember those times fondly.
I remember good advice from a friend who has kids twice the age of mine. He said "when you have kids, put them in your life, don't change your life around them." That is what we did. The kids came with us and that included plenty of racing. As they grew older my daughter became more interested in horses but still rides the tires off her four-wheeler, harder than the rest of us. But my son, well, he was hooked. If it has wheels, he wants to be in the driver's seat.
When he was four, we were lucky to borrow a junior dragster from a friend. My son did his licensing runs just before he turned five and we started running the next year. Granted, we don't get out all the time, or very much at all, but that hasn't diminished his passion for the sport. We turned the space behind our ATI shop into his test track of sorts. He was able to make plenty of test runs there and pull the parachute which seemed to be his biggest concern! Safety first, I guess…
Fast forward a few years and he is nine years old now. We only made it to the track twice this year but the kids that he races with are now his friends. They text, play Door Slammers together, send each other racecar videos and in general talk about racing. The comradery of these kids comes as close to best friends from school whom my son would see every day. This friendship continues even though they want to beat each other on the track!
The junior class is composed of five to eighteen year old (which I think is far too old) girls and boys. It is such a diverse and great segment of the drag racing world. I get a lot of joy seeing the kids learn to race, embrace sportsmanship, knowing what .001 is, knowing how to be safe and at the end of the day having fun. There might be some tears after a red light, or a break out, but they dry quickly. Another good quote: "Part of parenting is teaching kids to do dangerous things safely." If an eight- to ten-year-old can run down the track at 55 mph and be safe, I think we are all doing our job to the fullest! The Junior Dragster program is the future of the sport we all love but is also helping to shape some great young men and women.