Top Fuel Driver Josh Hart and Wife Brittanie Have Adopted a Baby Boy

The family announced the exciting news on social media in advance of the 2023 NHRA season.
Courtesy Elon Werner
OCALA, FL (February 2, 2023) —NHRA rising star Josh Hart and his wife Brittanie introduced their new son, Banks Nicolas Hart, to the world and NHRA Camping World Drag Racing Series community this week in a series of social media posts.
"We are beyond excited to become 'Hart party of four' with the addition of Banks to our crew," said Hart. "Brittanie and I thought the timing was right to welcome Banks to our family through adoption and we could not be more thrilled. This was a decision we have been praying on for some time and God blessed us with Banks at the perfect time."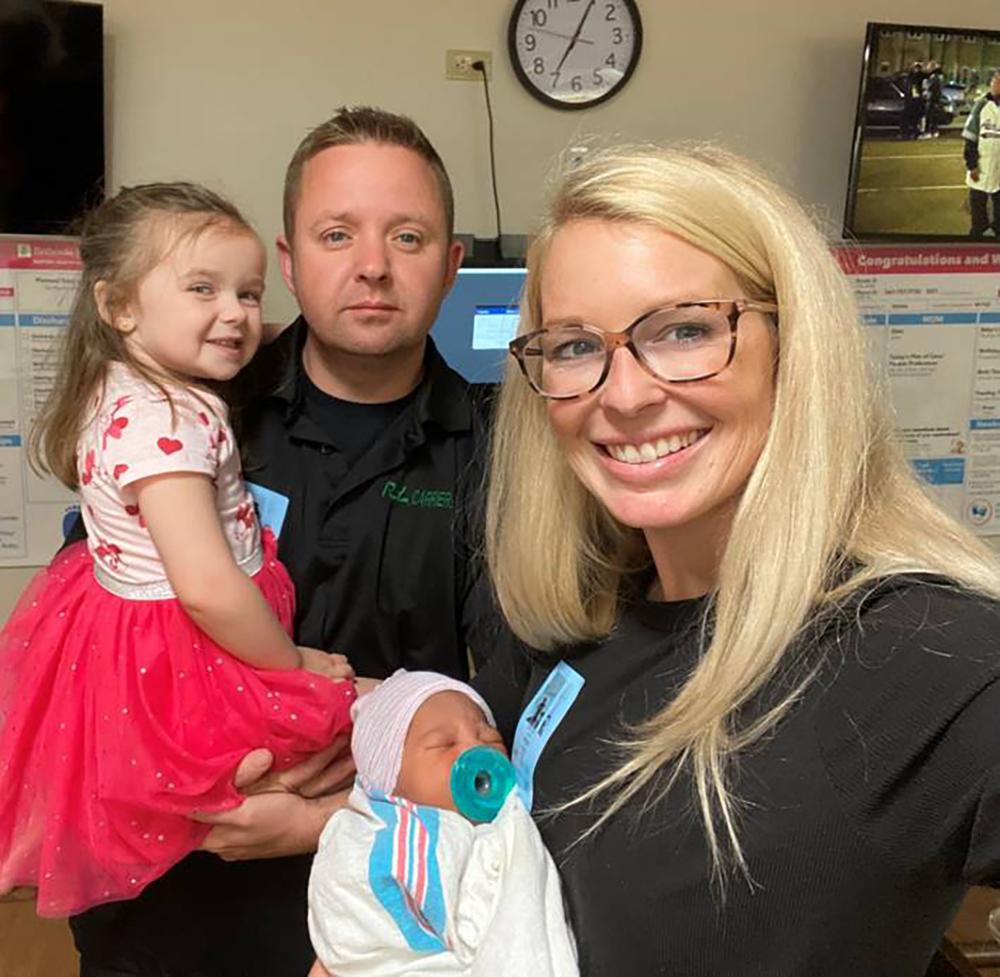 Brittanie added, "Our hearts are full and we are so grateful for the love and support we have already received from the racing community. We have been blessed to be able to welcome Banks into our family and our hearts are bursting with love."
Josh and Brittanie are also parents to three-year-old daughter Helen. According to the parents, their oldest child is more than excited to be a big sister. The Harts are positive advocates for adoption and encourage anyone with questions to reach out through the team's social media channels.
"My life was positively impacted by adoption, and I am looking forward to helping other families grow through this process. We are fortunate to be able to provide a loving and positive environment for Banks. My adoptive parents are wonderful, and Brittanie and I are committed to raising and supporting Banks in the same way," added Hart.