Rehashing Memories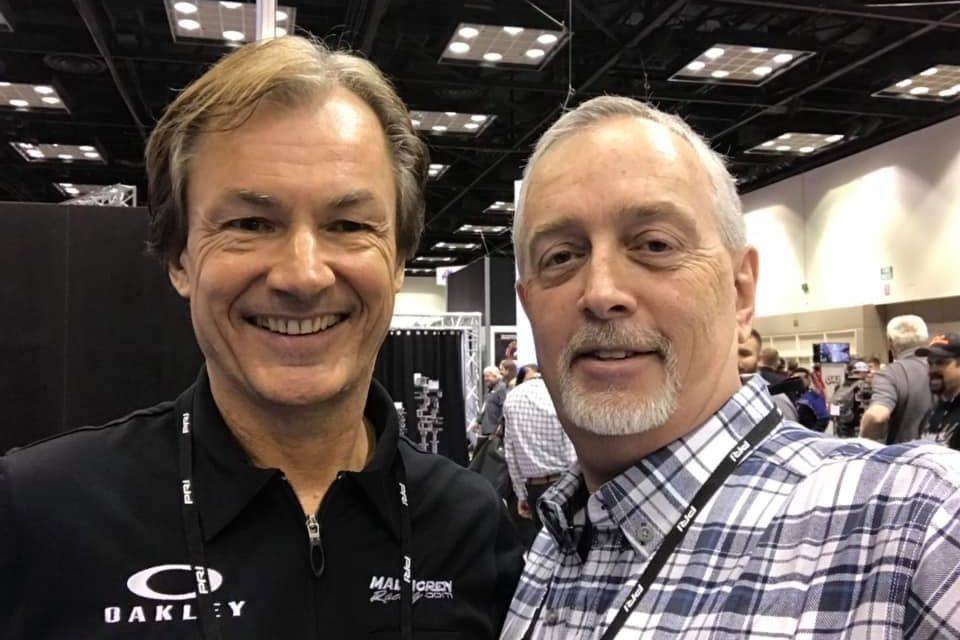 This week we return to a good friend of our family for another guest blog. Jim Kelly, JK to many, reached out to share this story.
With another PRI show in the books I have to say I enjoyed attending this one perhaps more than any of the thirty or so before it. Reconnecting with old friends and contacts and making new ones after the storm our country has survived following a few rough years was tremendous. This shared love of the sport and the motorsports industry so many of us have been lucky enough to have spent a lifetime in, all gathering under one roof, has always meant a lot to me and many others. Scheduled between Thanksgiving and Christmas it has also been a time to count blessings, express gratitude for friendships, and think of not just those we will never see again but the families left behind. I have to tell you though, just when I thought nothing could surprise me, a remarkable woman who suffered a great loss this year and who until later shall remain nameless, had me in hysterics.
I've known her, this personality with the great laugh and smile, for decades. Years ago she joined a few of us from VP Racing Fuels when we exhibited at the Autosport trade show (Europe's version of PRI) in Birmingham, England. It was there that I first saw another side of her, the practical jokester, when she conspired with another VP employee to prank our company president at the time, Fred Morrison. She, the employee – his head held low, and a uniformed British security officer showed up at the VP stand with a problem. "This man was caught driving at a high rate of speed in a residential area and the fine is payable immediately, in British pounds, or he goes to jail!" Minutes later she and those watching were all laughing when the officer let on he'd been asked to play along. After reminiscing some more she shared a few more stories that showed a side I never knew.
"This happened years ago," she began. "A racer had a misunderstanding with John and got out of his car and went up to John and started jabbing my husband's chest with his finger. John was calm as always but when I saw the guy start to wind up like he was going to throw a punch I jumped on the guy's back and wouldn't let go." I asked what John was doing through all of this and her response? "He was trying to pull me off the guy!" If you haven't guessed already that woman is Dottie DiBartolomeo. Who would have ever guessed that she'd been a wild one? Not me. "That happened a long time ago and it was John who calmed me down so much over the years," she went on to say.
As I stood in the DRC Race Products booth there was a sad void caused by Johnny D's absence but as I looked at Dottie, Christina, and Franklin he was actually very present and that made me smile.
As a post script, during the 2018 PRI show I was standing in that same booth talking to John when past FIA Pro Stock Champion Michael Malmgren stopped to say hi. I introduced them and I believe John wound up doing a story about European drag racing soon after. Of all the people in the world who could have spotted me at the DRC booth (1 of 1,000 exhibitors) this year while I was there? It was Michael. Happenstance? I'll leave that for consideration. -JK