Dragfest 2023 A Cure for the Winter Blahs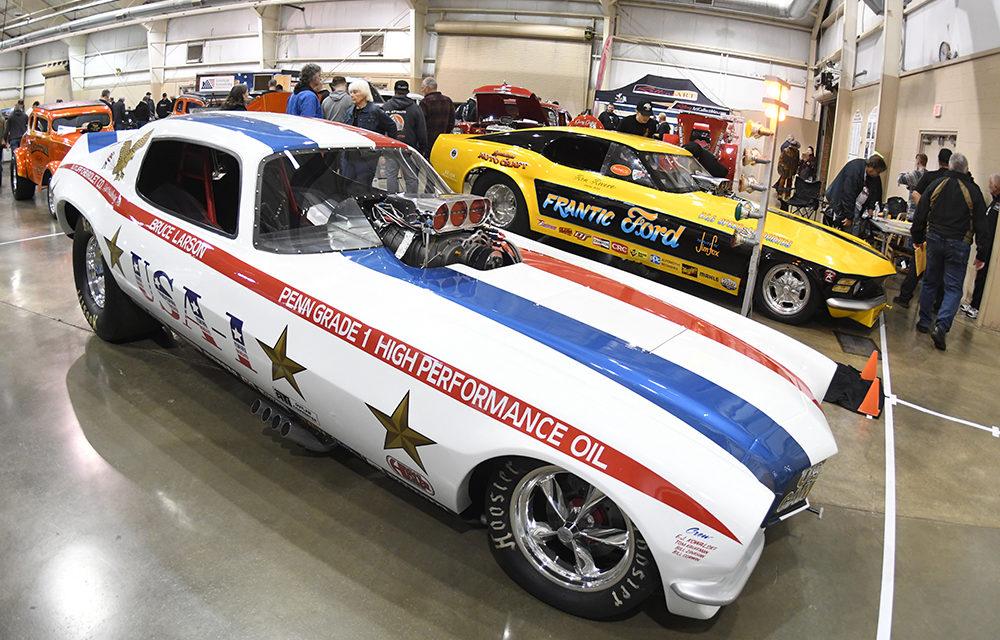 Text – Mashie Mihalko Photos Mashie Mihalko and John McCartney
The annual gathering of nostalgia drag racing fans and car lovers had favorable weather conditions compared to previous show years. The Saturday show had the best attendance since the event has been held at the Lebanon Valley Exposition Center and Fairgrounds located in Lebanon, PA.
The five halls of the facility were filled with a variety of vehicles. There were nostalgia race cars, pro street, classics, antiques, and pick up trucks. Two of the halls had a unique display of vehicles lined up as they would be in the staging lanes at a drag strip complete with a Christmas tree.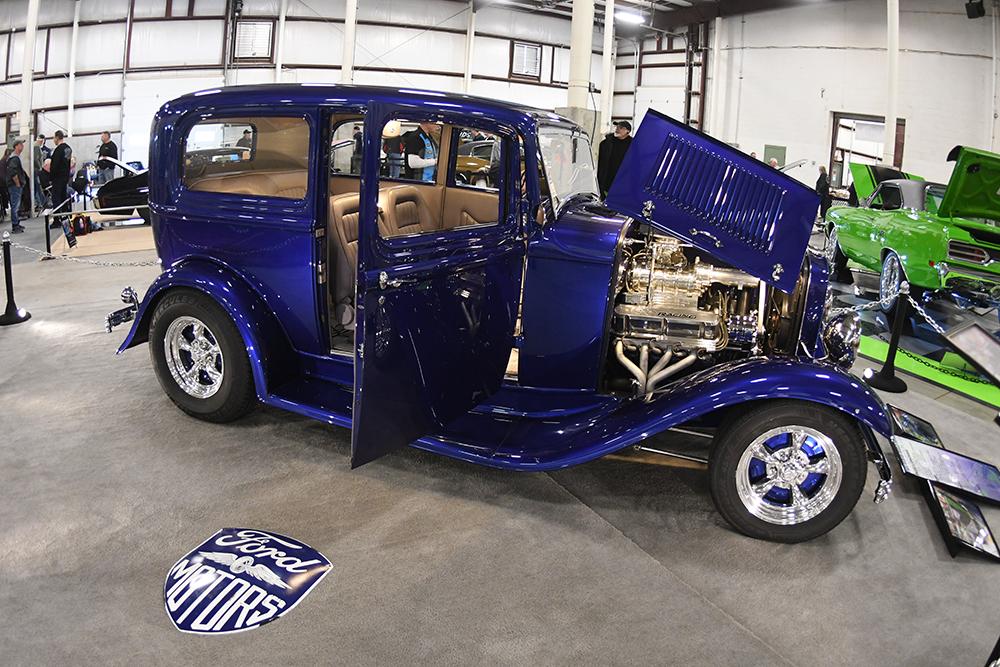 Show car organizer, Dan "Swish" Swisher wanted a different look for this year's event and it was well received by those in attendance. Numerous vendors were located throughout the halls selling racing memorabilia, die cast collectibles, car related apparel, and also non-racing related items.
The highlight of Saturday's schedule was the induction of six worthy candidates into the Legion of Honor. The individuals that were selected were chosen for their life long contributions to the performance heritage of drag racing. They received a unique trophy and their names will be inscribed on a plaque that is displayed at the Eastern Museum of Motor Racing in York Springs, PA.
The inductees for 2023 were:
Steve Bell, Tom Fox Sr, Bob Leverich, Mike Natoli, Rod Saboury, and Bob Toth.
For more on the inductees including biographies and more, go to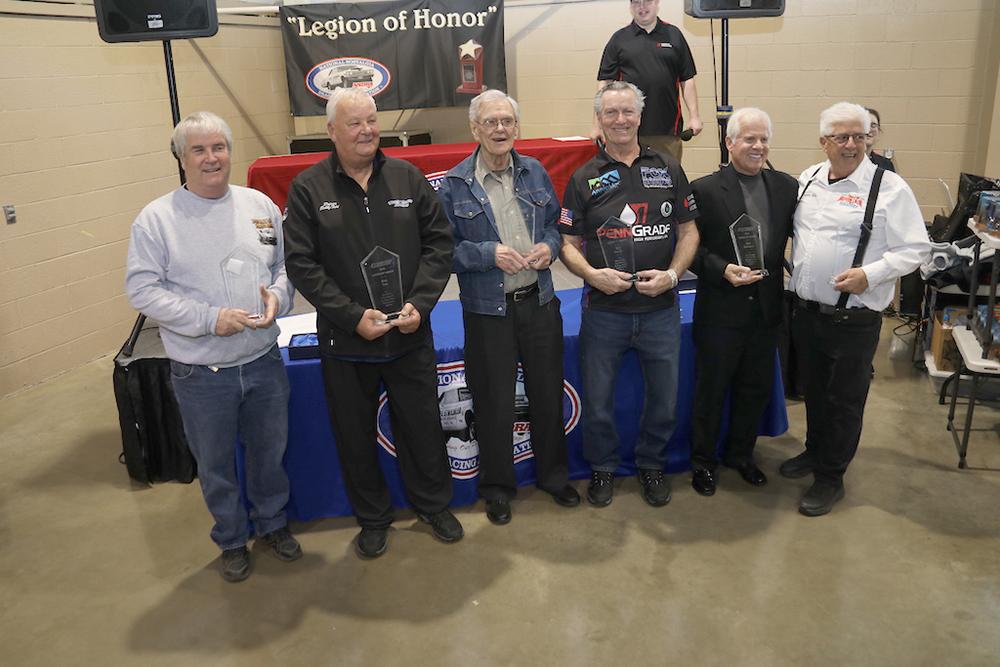 Sunday's program allowed the attendees to view the cars once again on display and renew acquaintances with the many car people that were present. The two-day event closed with the presentation of trophies and prize money given to the show car winners. Mark your calendar for the Dragfest- Indoor Drag Racing Showcase and Custom Car Show January 6 & 7 in 2024.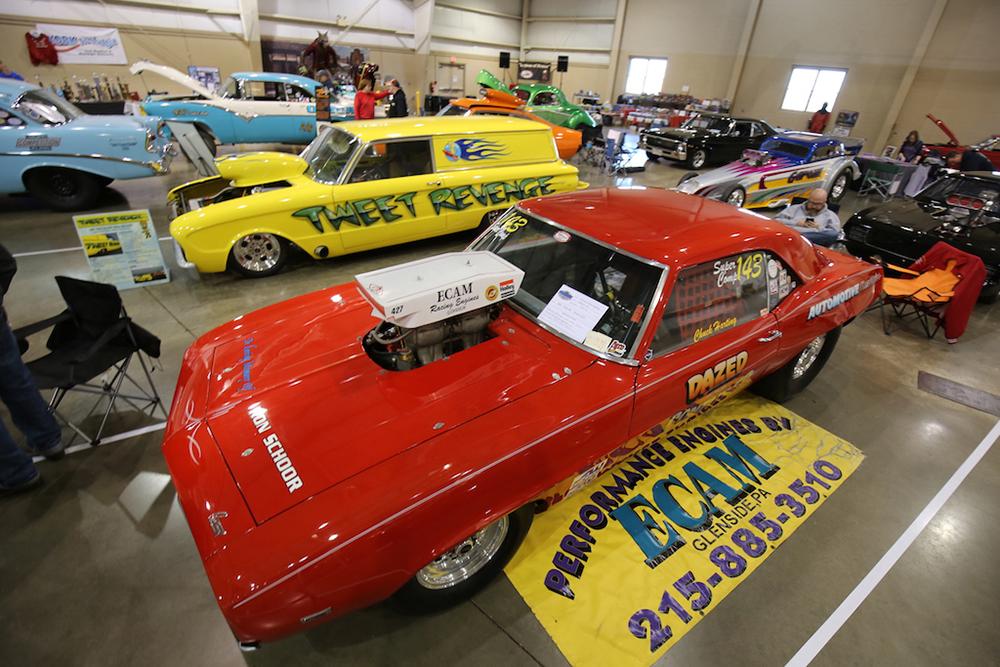 For more of Mashie and McCartney's images from the Dragfest, Go to: