MAHLE Motorsport Introduces Ford 5.0L Modular Coyote Gen 3 Direct Injected PowerPak Piston Seet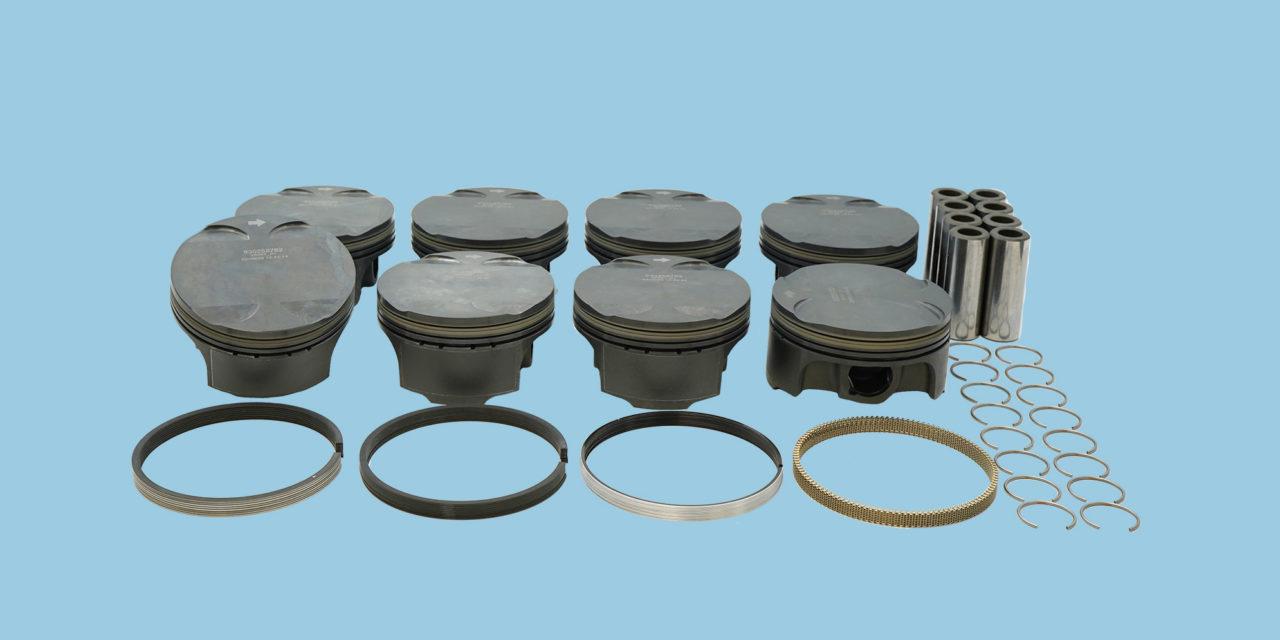 Fletcher, NC, (December 1, 2022) – Ford Modular engine builders can now indulge in their quest for more power with the introduction of MAHLE Motorsport's new Ford 5.0L, Modular Coyote PowerPak Piston set for 2018+ engines.  This piston set is designed to lower the compression ratio to 10.4 to 1 to allow for power adders for those that want to build a high horsepower Coyote build.
The pistons are dual coated with phosphate and MAHLE's proprietary GRAFAL® coating for reduced drag and wear. This set features hard anodized top ring grooves for maximum durability for extreme duty applications and comes complete with a 1.0, 1.0, 2.0mm file fit performance ring set, and 0.177 wall pins each weighing 118 grams. The piston compression height is 1.167 and weighs 383 grams.  The slipper skirt forged piston set utilizes a low silicon 2618 alloy for high load, high stress applications.

For more information about MAHLE Motorsport's Ford Coyote PowerPak set (part# 930258762), visit the MAHLE Motorsport booth #1601 at the 2022 PRI Show, view this video, visit MahleMotorsports.com, or call MAHLE Motorsport toll free at 888-255-1942. To keep up with the latest on MAHLE Motorsport in social media, visit Facebookor Instagram or follow #mahlemotorsports.