Maple Grove Dragway No Prep Race Closes Out The 2022 Season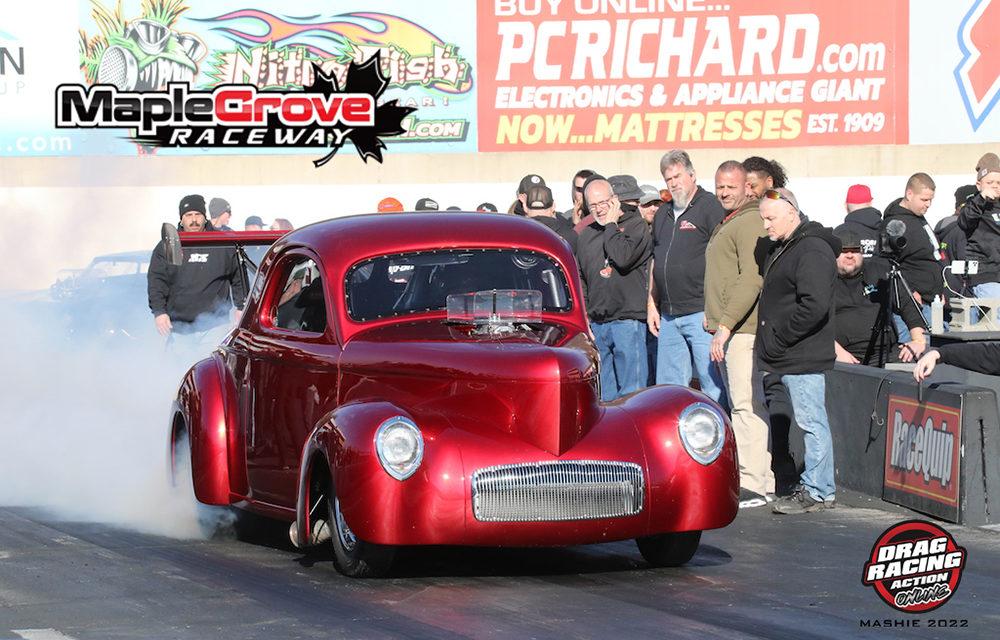 Story and Images Mashie Mihalko
The 2022 No Prep Race at Maple Grove Dragway, originally scheduled for New Years Eve, was moved up a day because of impending weather with rain in the forecast. By moving the date by one day, conditions were unusual for late December with sunny skies and temperatures approaching 60 degrees.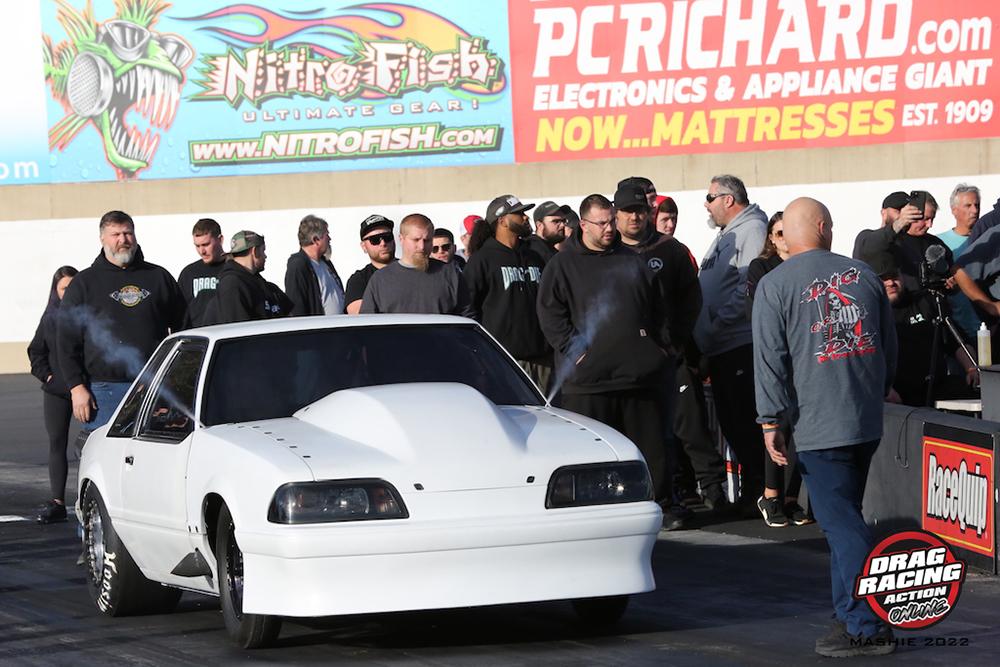 Three classes of cars competed, Big Tire, Small Tire, and Street. There were also modified mini-bikes from Long Island, NY racing the 1/8th mile course.
Since the racers did not have any time trials, the cars called to the staging lanes went right into their respective eliminators. Instead of watching the bulbs of the Christmas Tree, the drivers waited to see the beam of the flashlight held by the starter.
The competitors had to be mindful of the track while accelerating since the surface wasn't treated. The spectators watched intensely as the cars progressed down the track to see if they encountered any traction problems. And is with No Prep, there were traction issues.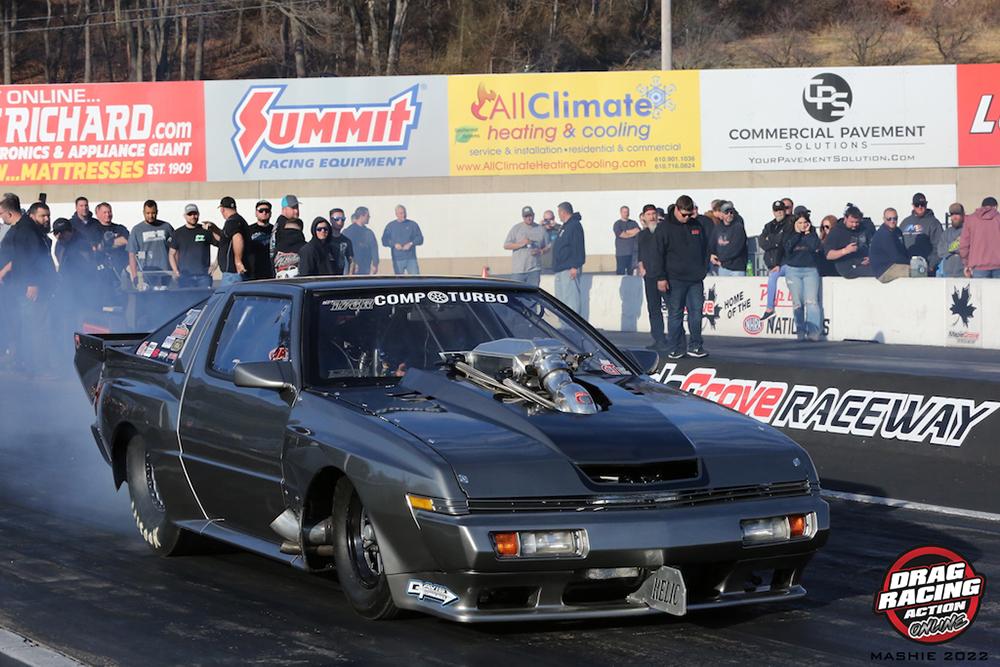 Even though the car count was seventy entries, the racing lasted six hours. Some down time was experienced due to track cleanup of engine failure and cars losing traction and hitting the retaining barriers.
Twelve cars showed up for Big Tire and the winner was Pete Moutafis in his orange Camaro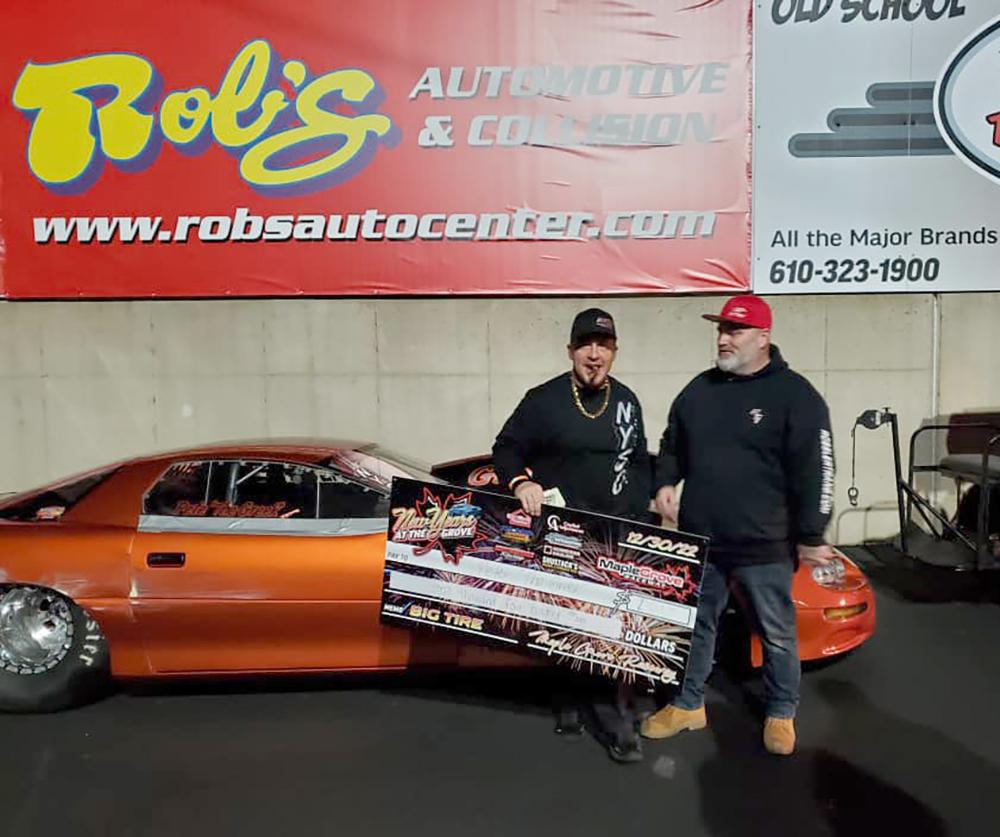 Richie Stine took the Small Tire title and Will Iannotti won Street in his Mercury Zeyphr.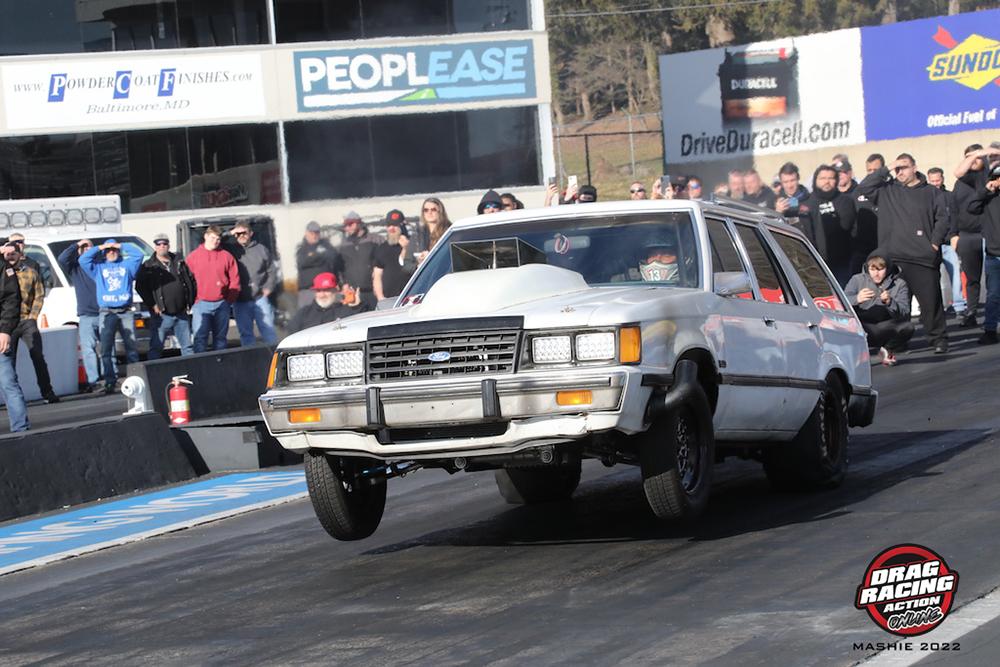 Maple Grove's 2023 racing calendar has a No Prep race scheduled  for New Year's Eve.  A No Prep race is like a street race held at a drag strip and is a must-see event to experience.
For more images from the event, go to our Photo Gallery: