Vonnie Mills Wins Historic Top Sportsman at Pep Boys Nationals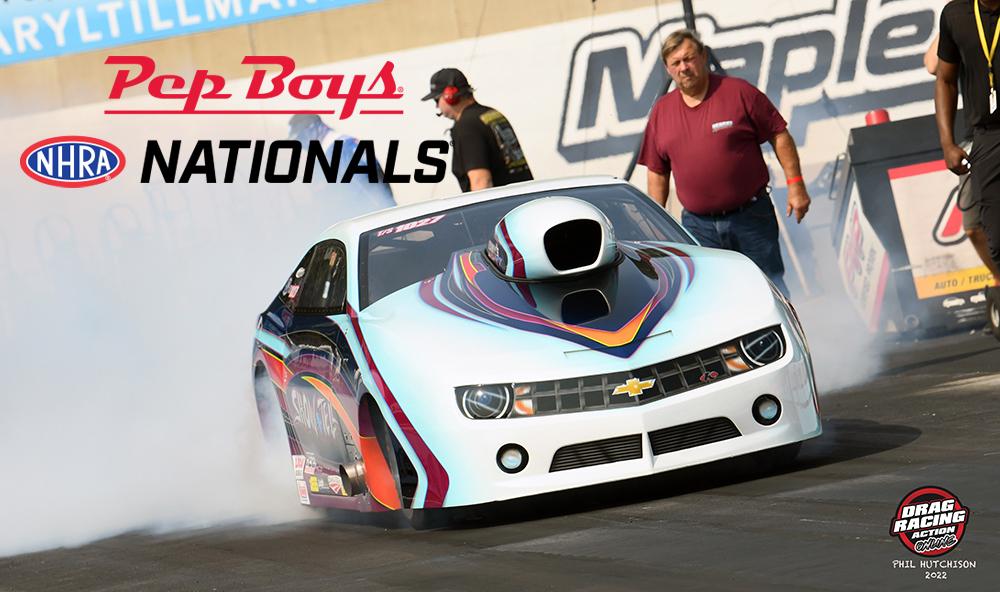 Story Drag Racing Action Online  Images Phil Hutchison and courtesy Vonnie Mills
Vonnie Mills from Kennedyville Md. is used to firsts. She was the first woman to win Super Gas at a NHRA national event at the Gatornationals in 1987. The first woman to win two NHRA Super Gas events. This past weekend at the 37th annual Pep Boys NHRA Nationals at Maple Grove Dragway, Mills won Top Sportsman and became the first woman to win the class at a national level.
Mills has a history of taking the boys on and beating them but since she took delivery of her '13 Camaro, Vonnie has been on a mission. On her bucket list was winning the Best Appearing Car award and at Maple Grove her Ryan Korek designed and painted Chevy took that award. Also, on her list was winning an NHRA national event and after her win at Maple Grove, she can cross that off her list too.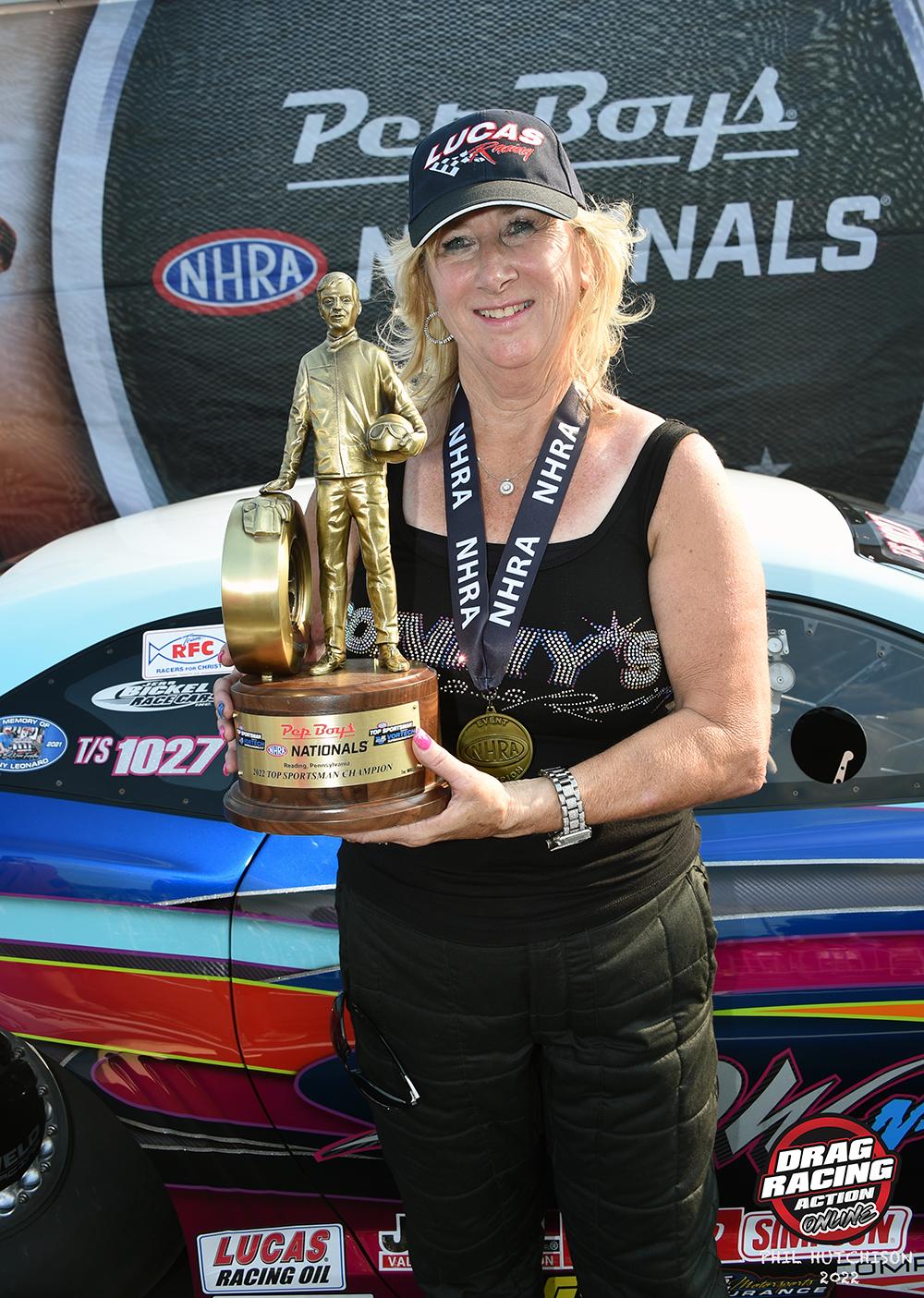 "Last year at the PDRA race at Maple Grove, we got an offer for our Cobalt, and we agreed on a price. Eddie (Vonnie's husband) wanted me to get a longer car. We looked around and Jerry Bickel had a Camaro that was at his shop. It was, we thought, turnkey. But once we got it home, we saw that the car had sat too long at Bickel's and we needed to do some work on it. Eddie and Steve Boone got the car in shape but we had to replace the tires, new chutes and a lot of other things. The car was not what it looks like now.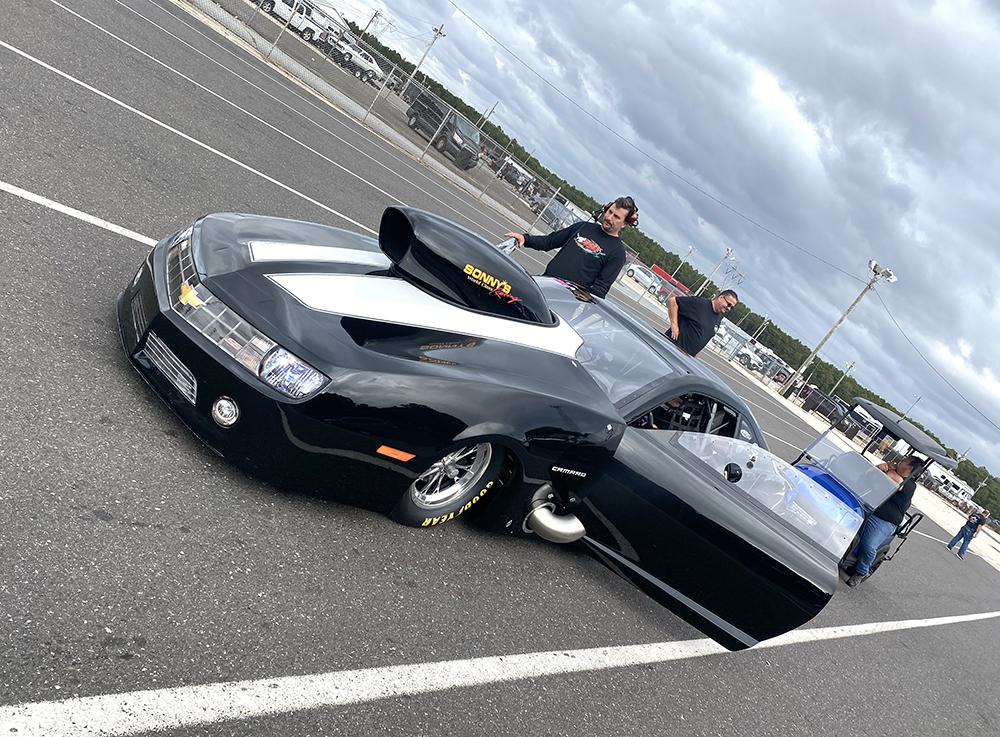 The Camaro testing at Atco before Korek did his magic
"Once we took delivery,I told Eddie that the look was not me. I had wanted Korek to paint the old car, but it never worked out but this time he promised us to get the car painted by March and he delivered. I love the design. We have won two Best Appearing awards and also Best Engineered at the Atco Lucas race."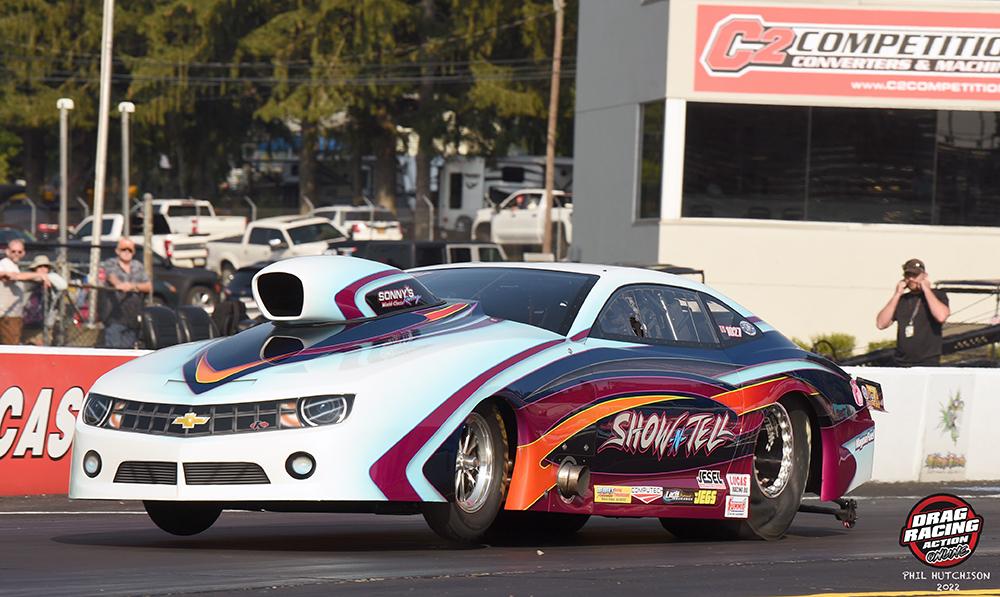 Mills started her weekend qualifying her 762 cubic inch Sonny Leonard powered Chevy in the #3 spot in the field with a 6.559. Her first-round matchup was against the '98 Monte Carlo of George Forster from Greencastle Pa. Forster, who had the slower car, had a reaction time that started with a two which is never good in drag racing. Although he ran close to his dial in with a 7.411 on a 7.37 dial, Mills reeled him in before half-track and recorded a 6.741 on her 6.61 dial.
"I realized early in the run that I was catching him, Vonnie said. "Once I got a fender on him, I knew I had the race."
In round two Mills faced Canadian racer Gerard Milette in his '63 Corvette. Mills went James Bond on him with a 0.007 light and the Canadian never had a chance as Mills put down a 6.704 on her 6.59 to Milette's losing 7.009 on a 6.89 dial.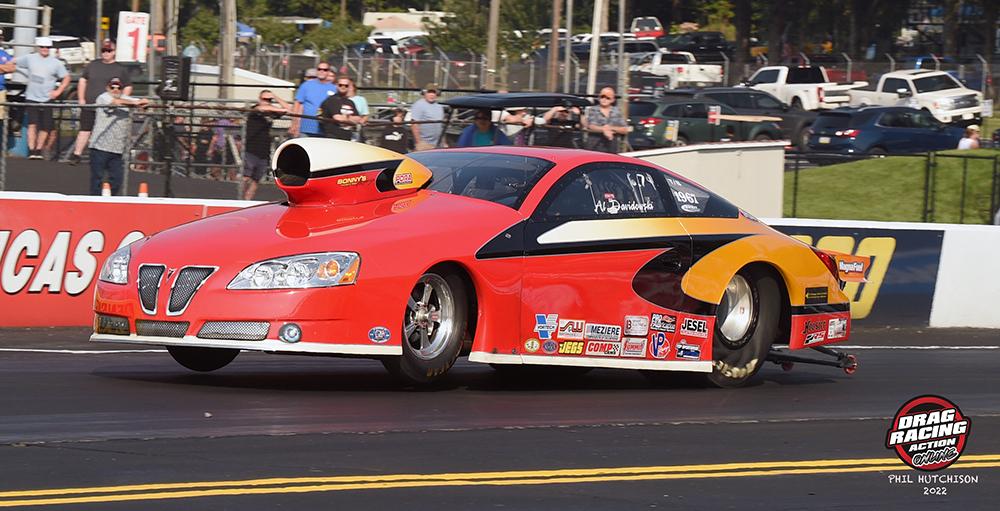 Davidowski's Sonny's powered Pontiac gave Mills her closest race of the event in R3
In round three things started to get interesting as recent Maple Grove PDRA winner Al Davidowski was in the other lane. Davidowski got the jump off the tree with a 0.022 light to Mills' 0.029, but Mills ran right on her dial with a nine (6.619 on a 6.61 dial) as Davidowski lost with a close 6.835 on his 6.81 dial. "I really tightened it up on that one, I just won by a couple of thousandths."
The win gave the Maryland racer a bye to Sunday's finals against the winner of the Larry Willard/Brian Moody race. Willard won in his '57 Chevy setting up the final for the Wally. "Knowing we had a bye run Sunday was good. We used the bye run for a time run to get ready for the finals."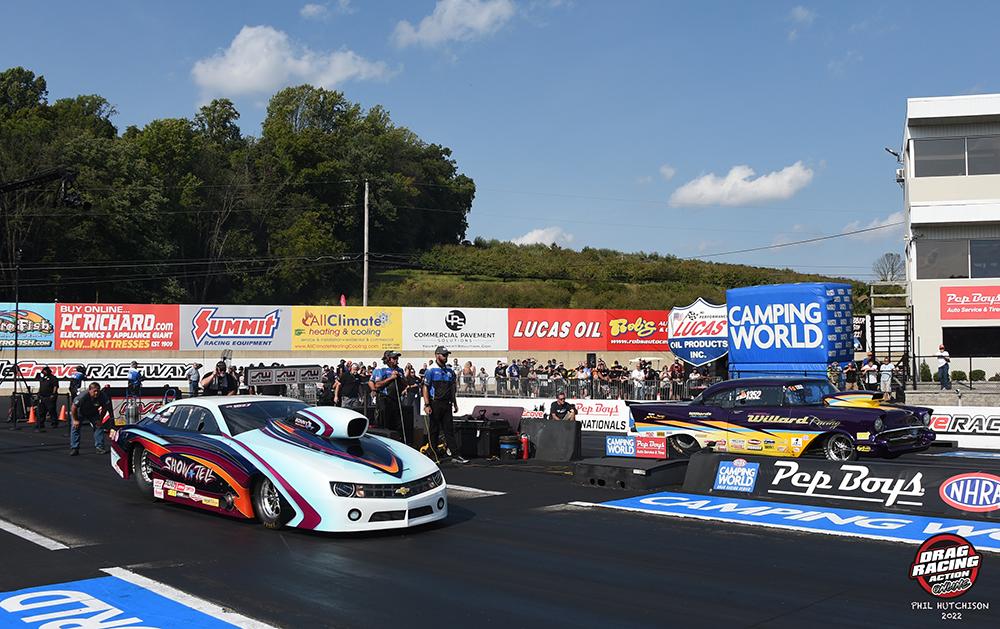 Mills continued her telepathic ability to cut a light with a 0.009 RT to Willard's 0.053 and caught and passed Willard's Chevy with a 6.689 on her 6.65 dial. Willard was off his 7.31 dial running a 7.382 in the loss. "Once I went by Willard, he lifted knowing he had no chance so he didn't run close to his dial."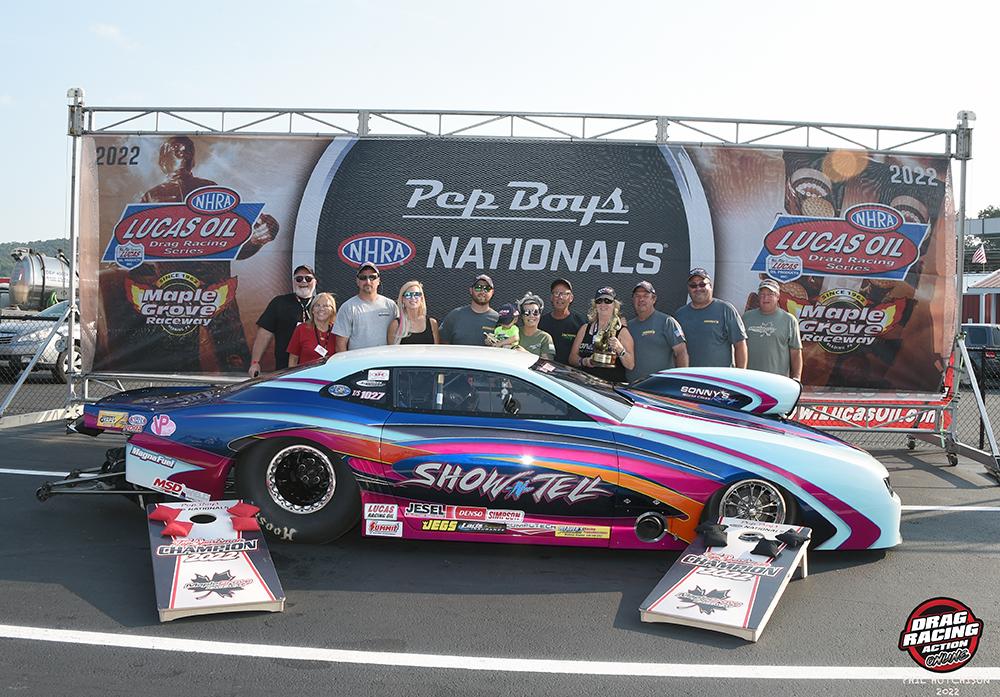 "I want to thank my husband Eddie, my daughter Tiffany, and her husband Cole for all they do. Cole and Tiffany travel everywhere we go. Also, Brian Riley who's with us whenever he can. Clint and Faith, my son and daughter in law. They help with the car when we are home."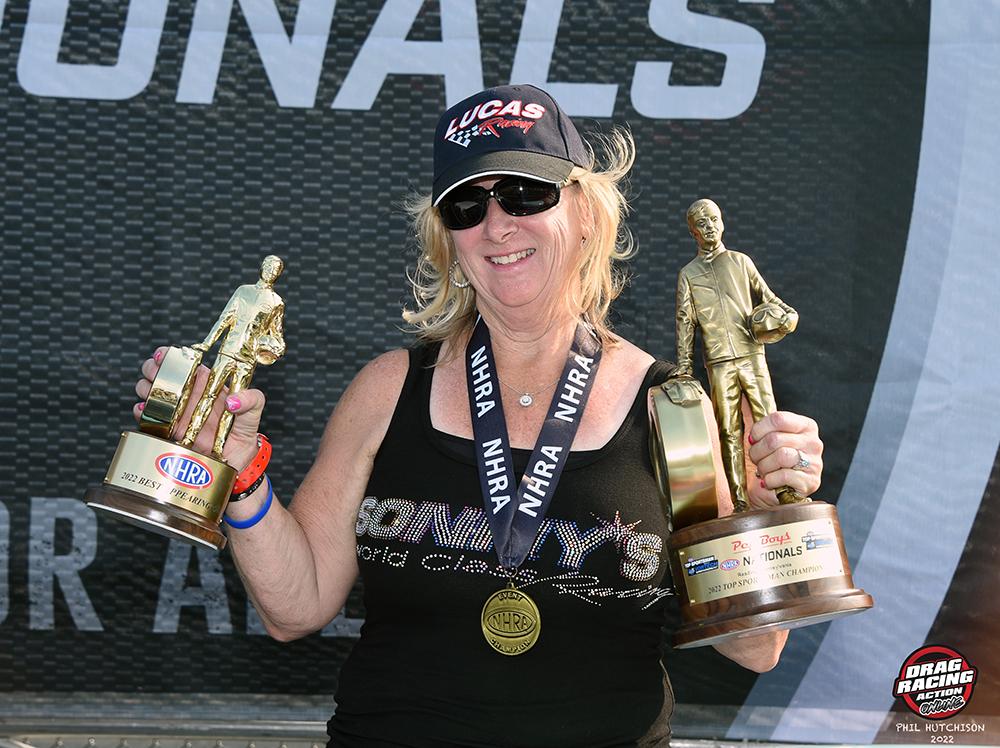 Vonnie  took home Best Appearing in addition to winning the race
 "Some of the other people I need to thank are, Sonny's Racing Engines, Jerry Bickel, Korek Designs, Denso Spark Plugs, Weavers Racing Transmissions, Neal Chance Convertors, Hoosier Tires, Adam Lambert at Precision Racing Suspension, Troy Baum from Race Wires, Todd Paton at Performance Data Systems, and Steve Boone East Coast Chassis and Performance."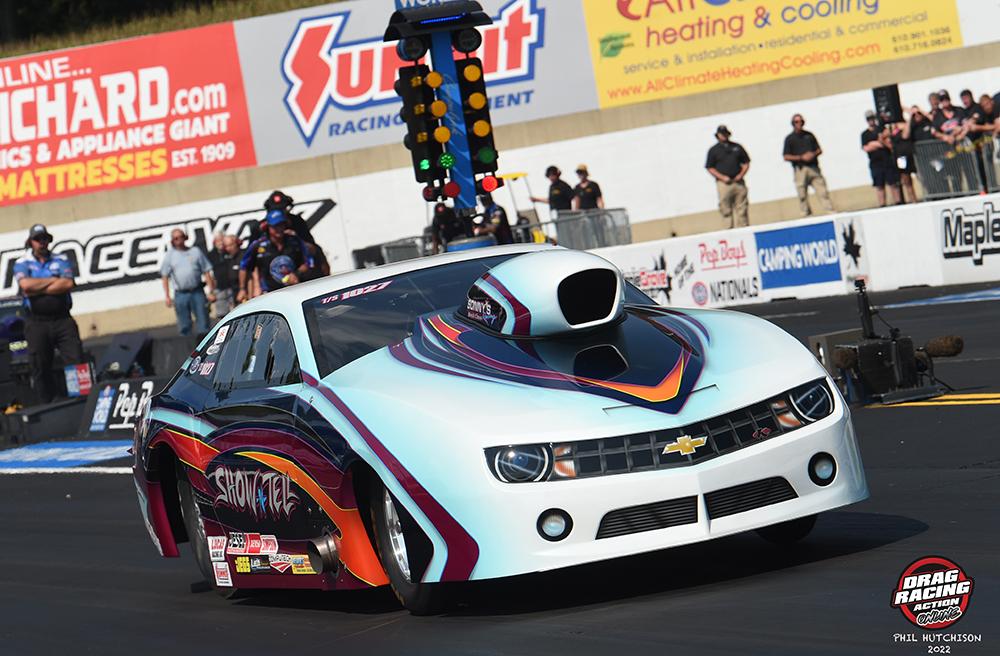 While Mills has not been as active in chasing NHRA points in 2022 as in the past, in her three Division One appearances, she has two semifinals and a final round putting her in 10th place in the Tommy Tape Top Sportsman presented by Select Performance series. Mills ends with, "I haven't made a decision to go out or division to add to my total but we will wait till after the Virginia race."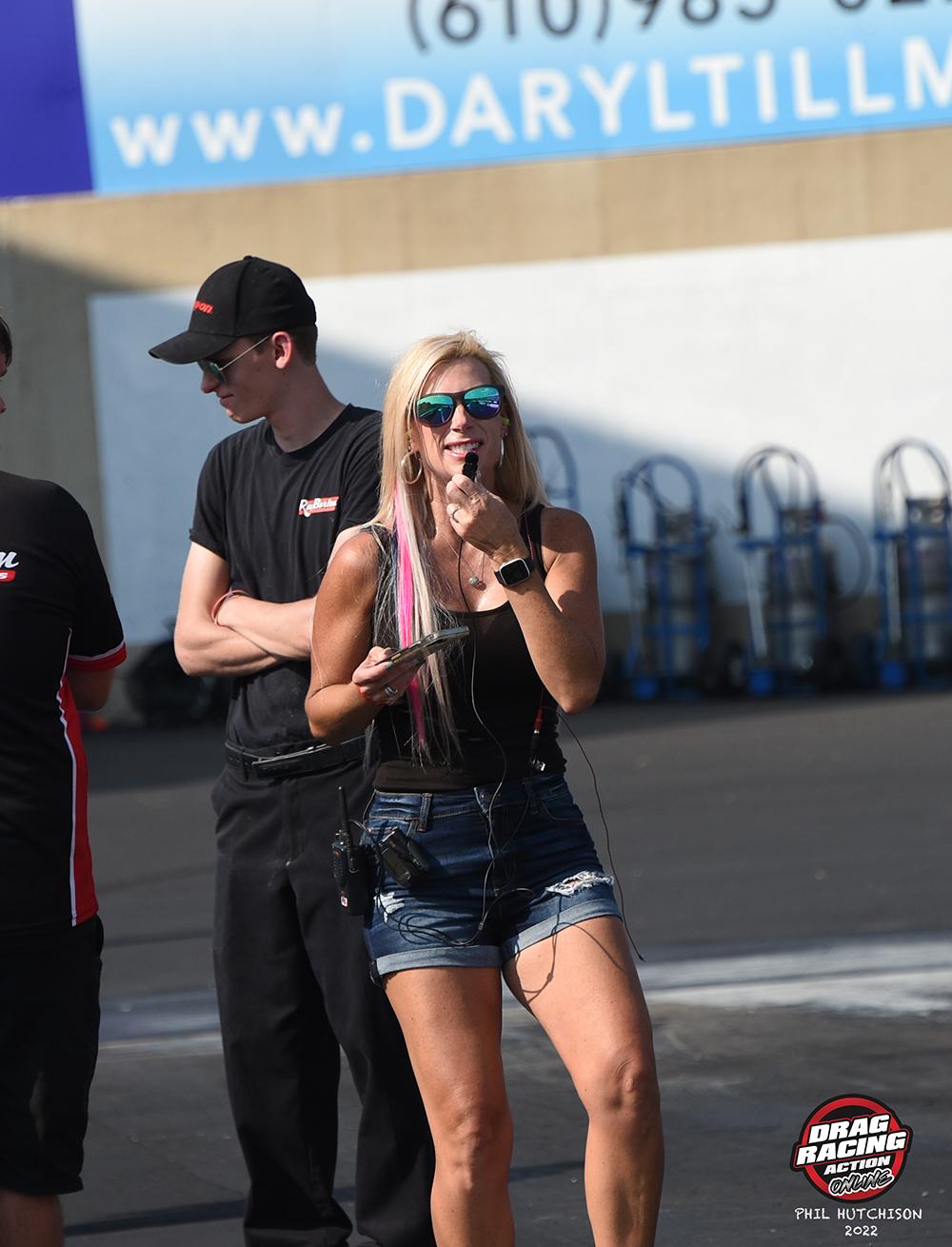 Mom, you won!