Napp Family Donates $5000 to DRAW in Johnny D's Name at zMAX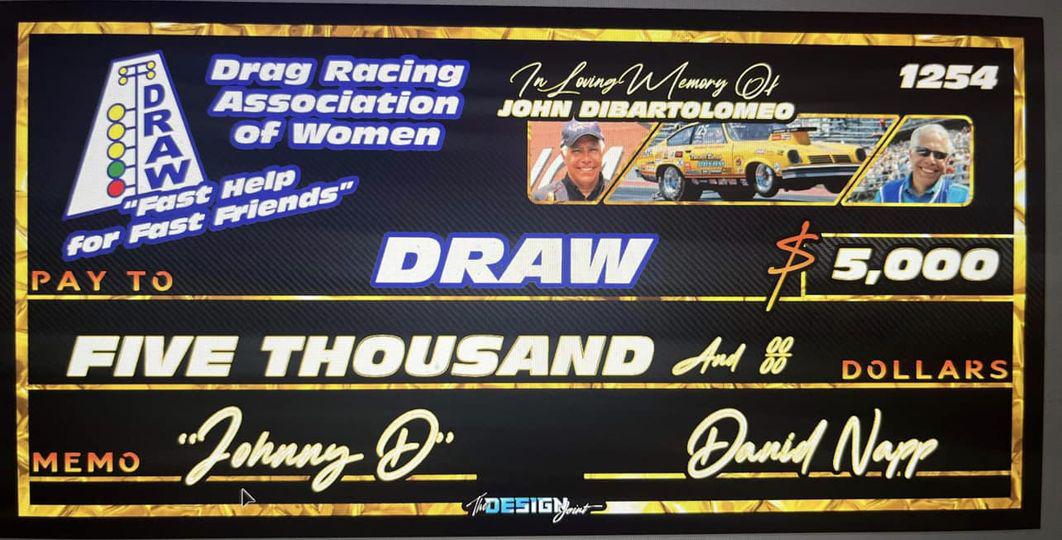 At the recent 14th annual Betway NHRA Carolina Nationals at zMAX Raceway in Concord N.C. The Drag Racing Association of Women, DRAW, got a surprise from the Napp family. The Napps, former owners and operators of Englishtown Raceway Park donated $5000 to the association in the memory of long time racer and publisher John DiBartolomeo. Johnny D as he was known to friends and fellow racers, passed away in May after a long battle with cancer.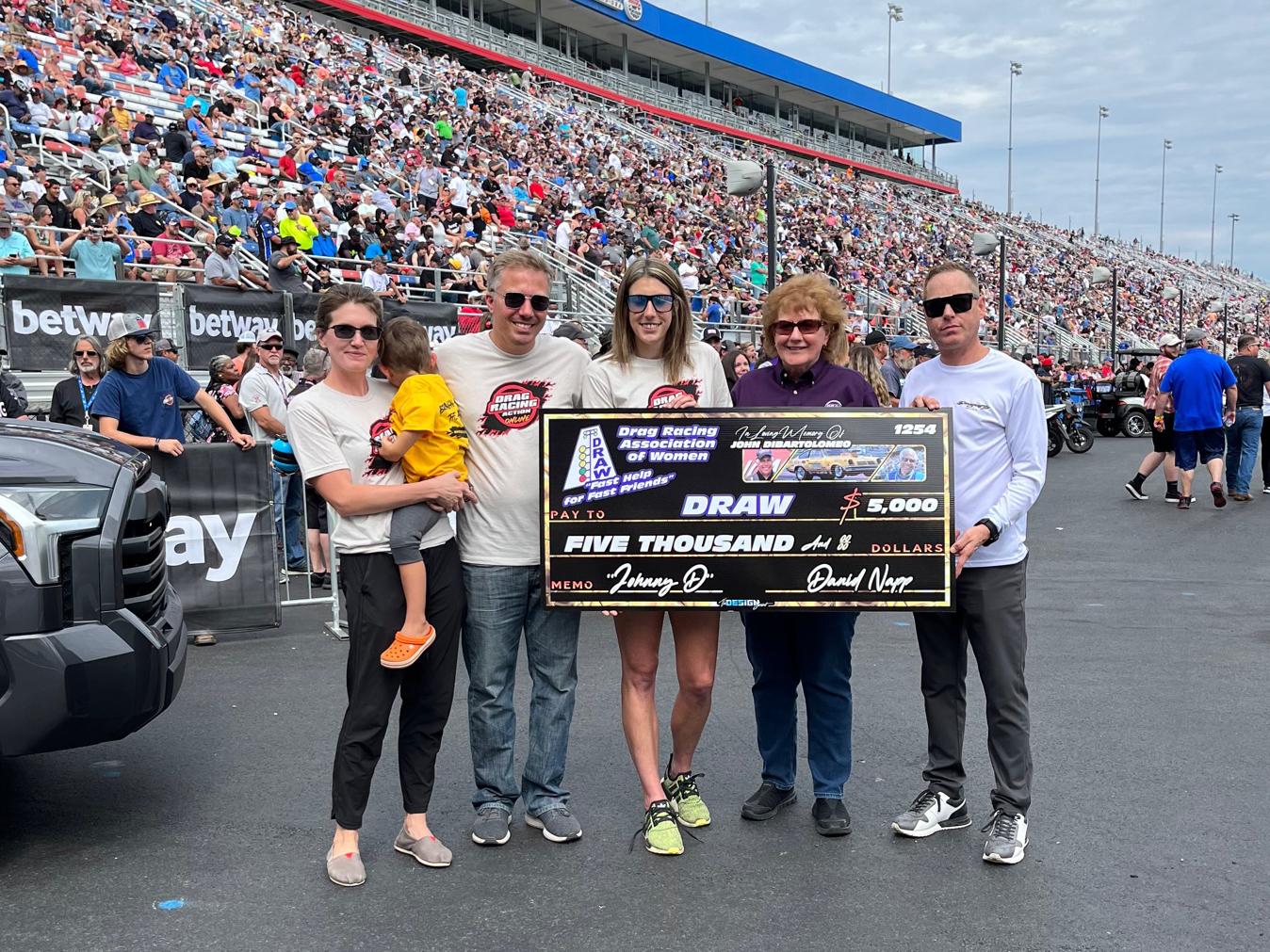 On hand for the check presentation was David Napp, John's family, Dottie, Christina, and Franklin along with John's daughter in law Jen and grandson Evan Also joining in was DRAW representatives Rosalee Noble, Steve LeSueur, Terry Noble and David Napp's mother Elizabeth.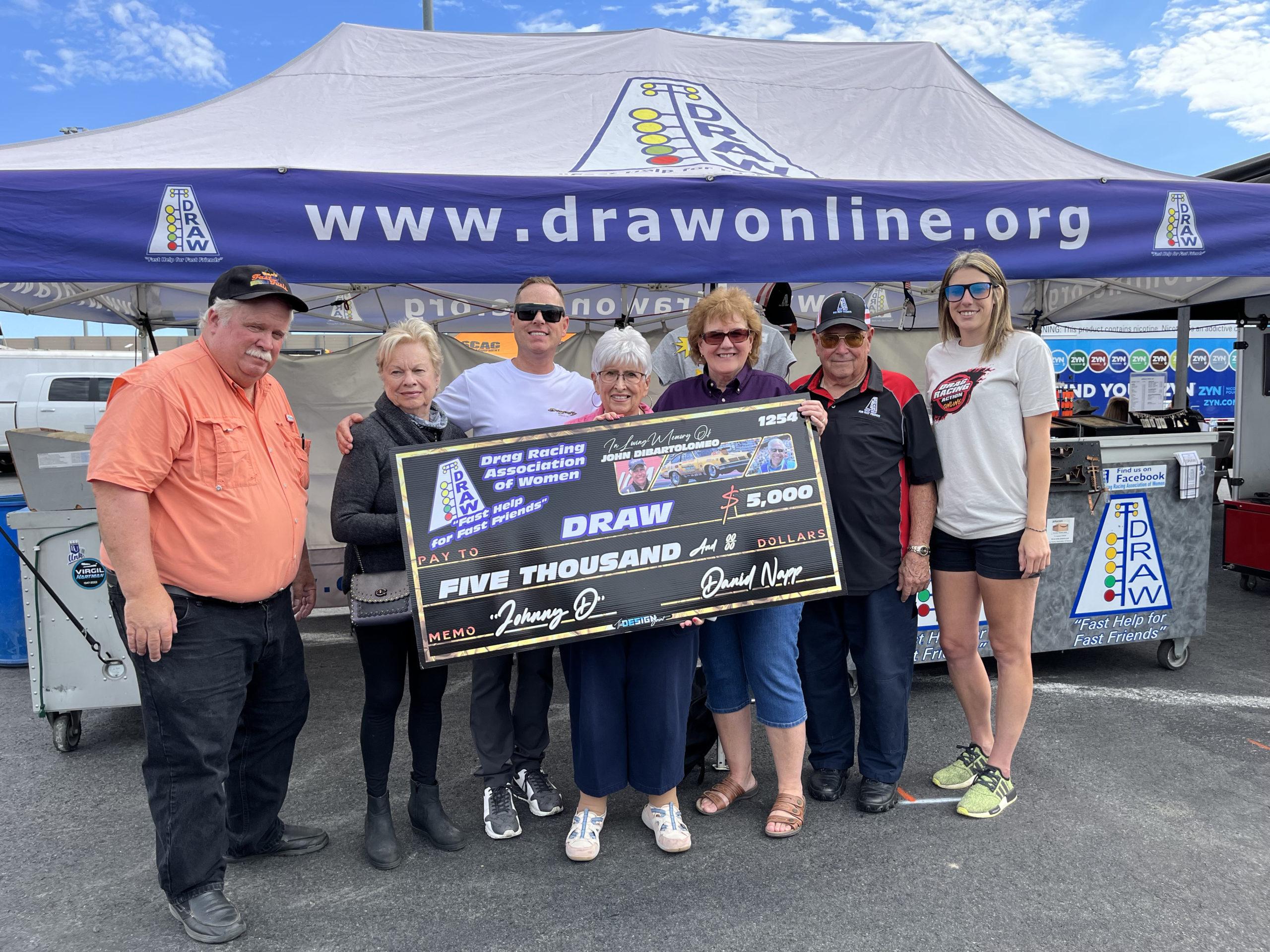 "This is the 30thanniversary of the Junior Drag Racing League and drag racing isn't about winning trophies it's about family," David Napp said. "I want to thank the family and staff at Raceway Park, the Napp family, and the Sparrell family for making this possible.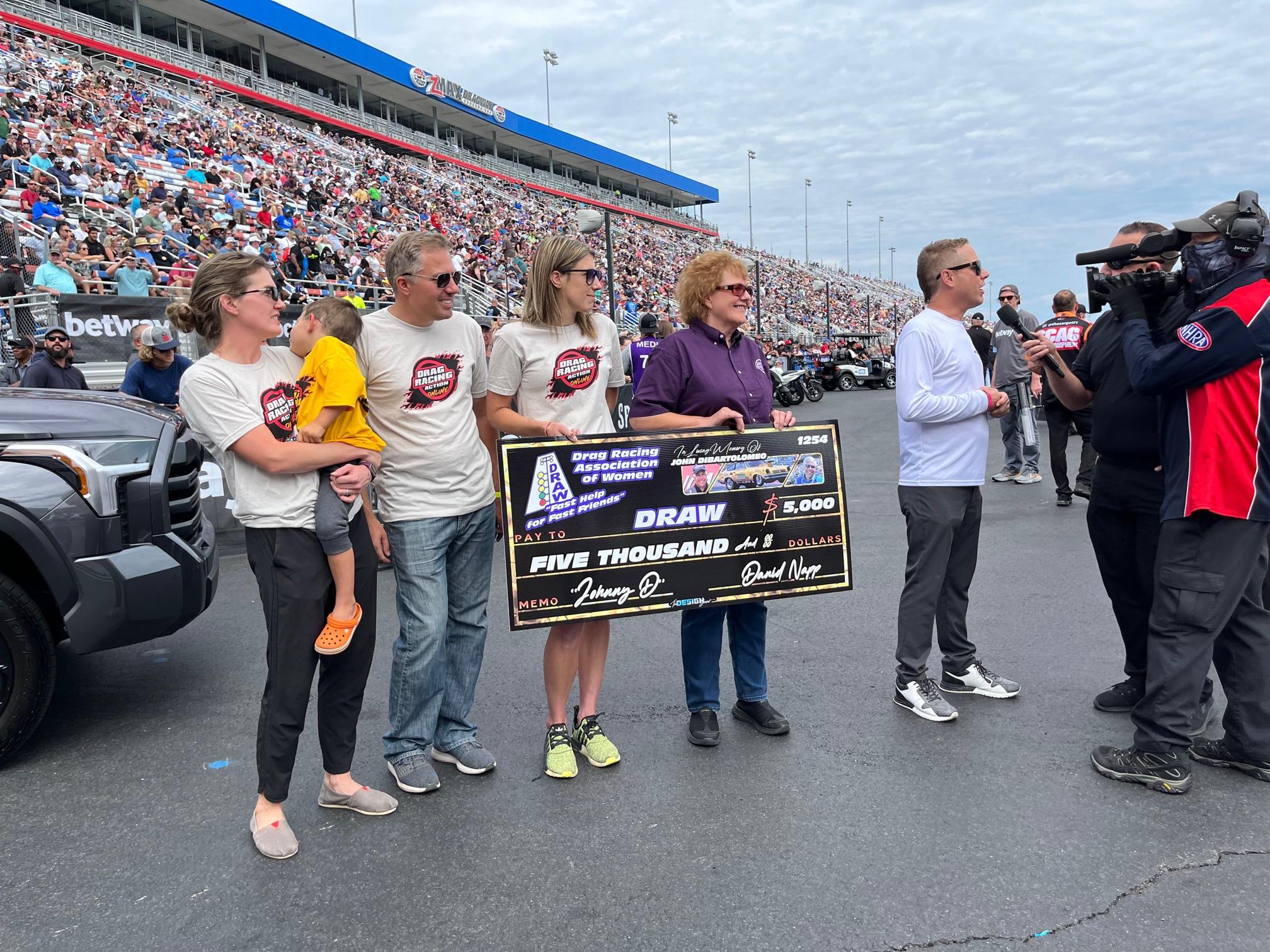 "The main thing we are trying to do is to spread happiness. Taking a bad situation and making it better. John was a journalist and racer and someone who promoted the sport in a way that reminded me of my father. A jack of all trades who created the JDRL.
"That kind of ability needs to be celebrated and that's why we are celebrating John's memory today. We need people to help drag racers in need. We need more people to reach out with generosity. Drag Racing is my family and it feels right to give back.
"NHRA is a family, it's about the connections and it's a beautiful sport and it's an honor to celebrate the memory of someone who has done so much for our sport and was just a true gentleman."
The check to DRAW wasn't Napp's first donation of the year as David also supported Shirley's Kids at Indy and Darrell Gwynn's charity at the Gatornationals in March.