Just a Drag Racer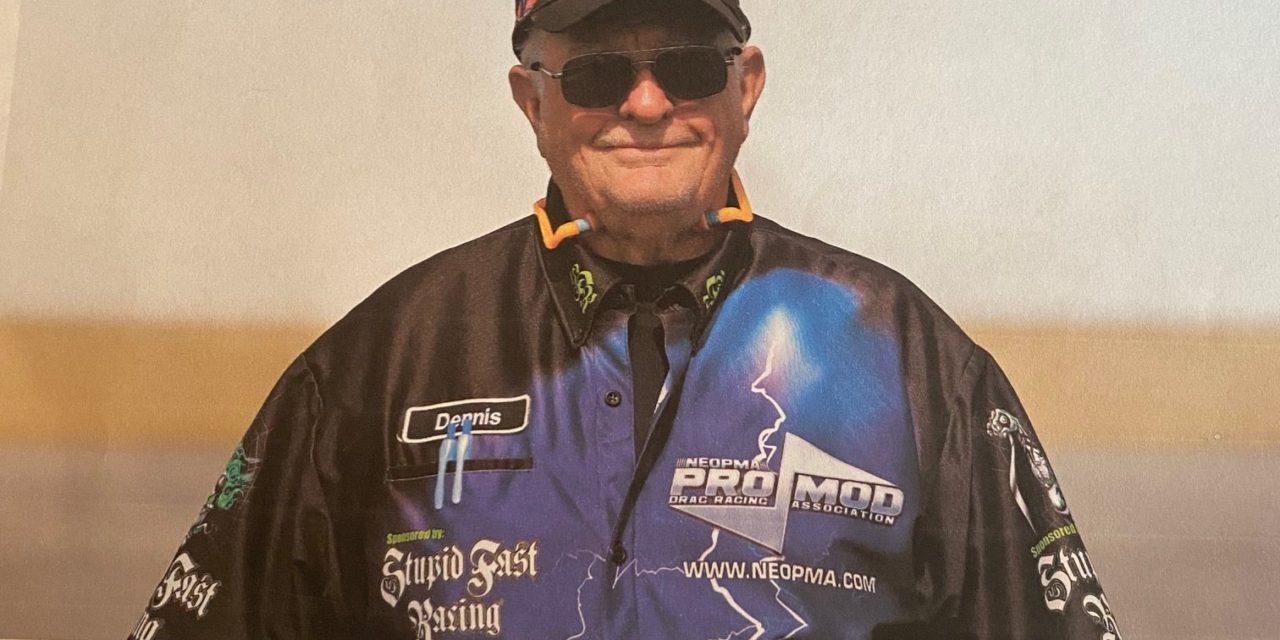 This week's guest is an event director for the Northeast Outlaw Pro Mod Association, builds performance motors and is a free lance writer with many articles to his name in various performance car magazines. We are happy to present Dennis Quitoni.
It's so cool that I was asked to join the impressive list of racers, writers, and photographers as they continue the writing of Johnny's weekly blog. As for me, I'm a drag racer, just a drag racer. I haven't reached the heights of winning a national event, or a divisional championship, or even a seasonal track championship. My only claim to fame is that I've been doing this drag racing thing for many, many years. I'm not the oldest driver out there, but I'm a heck of a long way from a beginner.
My journey started in 1959 when friends took me to Montgomery, N.Y. to see my first "real" drag race on the landing strip of Montgomery airport. The very next day I went and spent 50 cents for Hot Rod Magazine. The day after that, I spent 25 cents for Car Craft Magazine. Then it wasn't very long after that I found a 1953 Ford with a V8 flathead motor, two carburetors, three speeds and dual exhaust. By the spring of 1960 I had joined a hot rod club (the Chariots), purchased the Ford, went to Sears and became the proud owner of a $29 'complete' tool set. That, my friends, included the tool box. I was living in the Bronx going to car shows, street races, and hanging out with the boys at the local White Castle.
While we were checking out the server girls delivering us our hamburgers on roller skates directly to our cars, we found out that a drag strip just opened in Wingdale, N.Y called Dover Drag Strip. Obviously, we had to go see this real drag strip, with actual drag racers. That was the day I became a drag racer, with my very own race car. Yes, my 1953 Ford became a real race car when they made me remove the hubcaps and put on a helmet to drive it. Tech inspection was a little lighter back then, but when your first pass is a 17.90 at almost 80 miles per hour, you don't need much. Soon after that day there came a '55 Chevy Jr. Stocker, a C/gas Vega, a Camaro, and another '55 Chevy! I believe it's required by law that every gearhead own at least one '55 chevy. However, altereds were, and still are, my first love. Still to this day I drive an injected alcohol altered called Plain Vanilla.
When you race for 61 years you meet a lot of racers and make a lot of friends. The cars become secondary to the people you've come to know. Some guys we run into only at a certain track while others become lifelong friends. The kind of friend you can call for advice, or just to catch up. John DiBartolomeo was one of those friends. I made a living as the owner of a performance shop specializing in Corvette work. That work got me into writing tech articles for a few Corvette magazines, and I did this with zero writing skills. I knew John through a mutual friend, but there was never a conversation about writing. That is until I overheard him talking about a battery powered spell checking machine. Well I really needed that, so I went to Radio Shack and became the proud owner of a Franklin SPQ109 pocket speller (everyone reading this does remember Radio Shack and Sears, right?).
Freelance writing is cool, but researching the stories is what truly makes you realize that you don't know as much as you think you know. When I needed to know something, John would get me a manufacturer's contact information, or point me in the direction of a good subject to write about. He would criticize my sentence structure, but at least I get the spelling correct. Many of us have learned a lot from John. Some of us learned what the back of his dragster looks like as it's going away, but countless have learned volumes from his writings. Unfortunately, more recently we all learned that some of us don't last on this earth as long as we need them. I guess someone above us needed him more.