A SLIGHTLY BIGGER CHANGE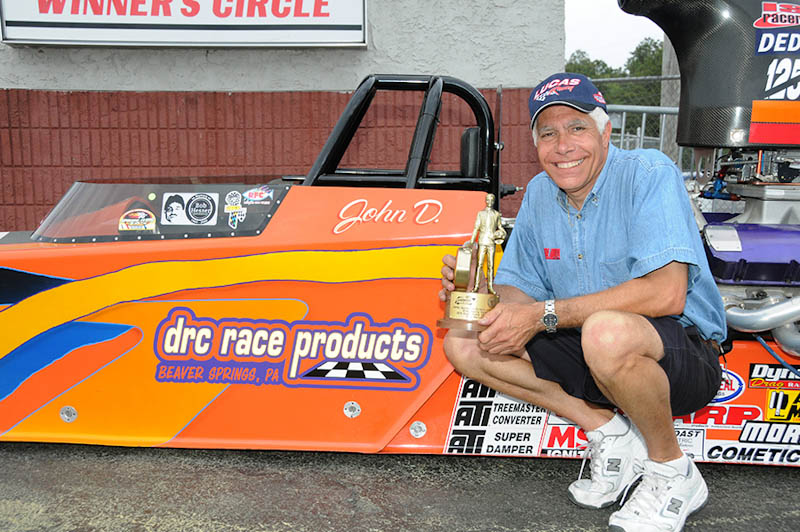 A couple of weeks ago, I penned a Blog that was very hard to write entitled A Slight Change. I was walking away from the magazine I had given so much of my passion to. Life may have looked grim but I had so much other stuff to remain busy with that I almost didn't notice (well, I did but). Life would change slightly but really not in a big way, not at least compared to what I have to write about now.
Without going into too many specifics or details, there are some real issues I have to work through in the coming weeks or months. I'm not looking for any pity, but rather just a party. I haven't really said anything to most people and I apologize for that, but I hope you'll understand.
Besides the passion I have for racing, writing has always given me a lot of pleasure. I'm uncertain as to how I will feel during this period, but the goal is to keep writing both stories and these Blogs along with working in the shop. I have a lot of support from first and foremost my family, but also the many friends who have enabled me to see that the light at the end of the tunnel isn't a train coming in my direction.
Racing has been my whole life, it's in my thoughts almost 24/7; be it what any of my race cars are doing, or what I'm going to write about and even the work I have to complete in my shop. I'm not sure who took the photos attached to this Blog, but I am deeply grateful for all of the friends I've made along the way. Interestingly enough, the photo at the end of this Blog was the final round of the 1976 inaugural NHRA Bracket Finals, my first BIG final round. Somehow, Doug and Allison Doll found the photo at a flea market (of all places), purchased it and sent it to me. Pretty special and I thank them for that.
I was sort of drafted into the military; back when there was a draft; but never went because the draft itself was discontinued. I had attempted to join the National Guard which would have eliminated me from entering the U.S. Army through the draft. However, it would have meant spending one weekend a month in training along with a two-week "vacation" once a year for more of same. All I can remember thinking then was "This was going to interfere with my racing."
I know that seems like such a minor concern today and I'm almost ashamed to mention it, but racing to me was and still is important. Now of course I think, military life today is a lot different than it was in the Vietnam era. Today, the military is revered as it should be, but not so much when my friends would come back from 'Nam. Thankfully that's behind us now and I salute the many who stand and serve. Trust me when I say, "They have something I don't think I ever had and that's guts."
But this now brings me back to racing. In my earlier days, about all I wanted to do was be at a race track. That was my "happy place." However, as one grows up, you begin the realize the other things in life which are maybe more important. Most of you may know that I almost literally live next door to Beaver Springs Dragway, however I very infrequently there racing, choosing to spend my time across the United States. Now if I happen to get a weekend off, more than likely it will be spent working in my shop or around our home. I enjoy working, regardless of almost what it is which has to be done. Standing around doing nothing is not something I'm comfortable with. That doesn't mean I'm looking for work, but rather just that when I stop one job, I think of the other 2,000 which are waiting to be done. I don't take vacations; haven't been on one in probably ten years when we were fortunate to go to Aruba. It is hard for me to stop and smell the roses.
Almost as quickly as my eyes open and that proverbially trans brake button gets released in my mind, I'm sub-one second 60-foot going at it. I don't know how to stop it. And I'm not sure I want to. I may now have to slow down the 60-foot which I'm scared to have to do. Stick with me, this is going to be an interesting ride.