My First Indy Experience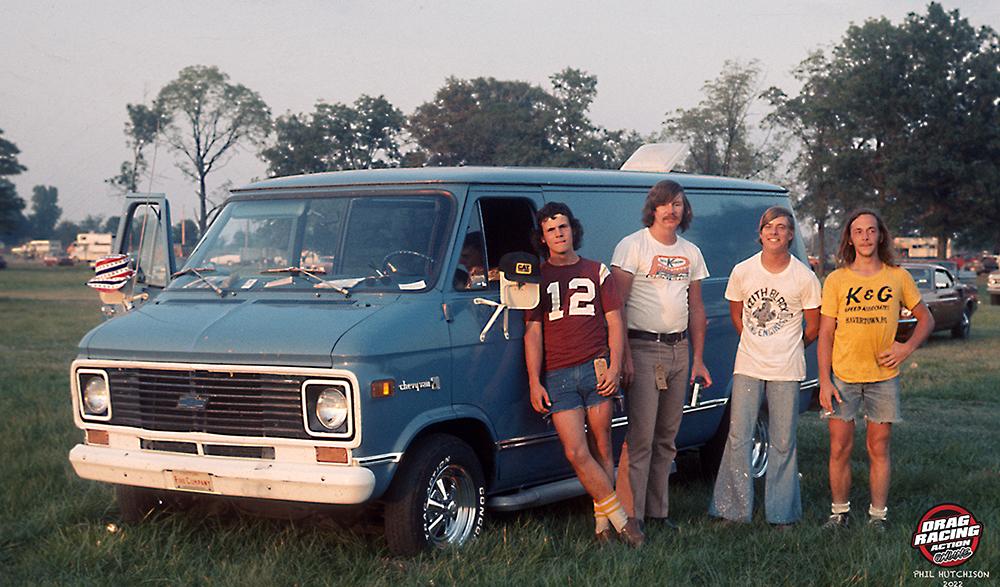 Because Indy was one of John's favorite races every year, we will have multiple blogs this week. This one is special as it is blog #200 and will fittingly be written by Phil Hutchison, John's partner in Drag Racing Action Online.
Reading my good friend Jon Asher's blog on the US Nationals, aka "The Big Go East" really fired me up about attending this year's event. Jon's first visit predated my first trip to Indy by 6 years but my impressions of the event mirror his.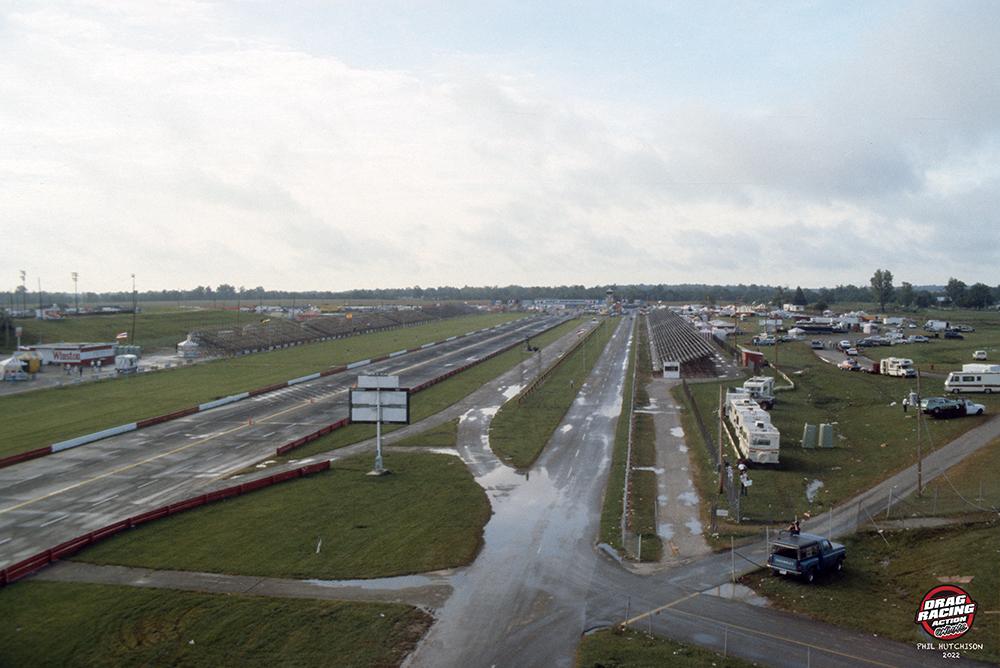 I was not a photojournalist or even a photographer back then. My friends and I referred to ourselves as "Professional Spectators". If there was a race and I had the time and enough money for an admission ticket, I was there.
In 1973 I had already been to three NHRA national events (out of eight total events NHRA had that year) so Indy made four. It was a great time for drag racing. And I was only 20 years old.
How I ended up going to Indy is a story in itself. In the Delaware Valley, there were two major speed centers. K&G Speed Shops in Havertown Pa. and Newark DE, and Steve Kanuikas with four locations in and around the Philly area.
At Kanuikas on Rt 202 in Concordville Pa., you could run into the likes of Jungle Jim and Lew Arrington from time to time.
My friends and I got to know George Arbiter, the manager at Kanuikas, and about a week or two before Indy 1973, George told us he had a handful of free tickets for the race and asked if we wanted to go. He didn't have to ask me twice as I was on board.
George offered to drive and had the epitome of transportation in the 70's, a V8 powered Chevy van. It was the long wheelbase version with Cragar SS wheels and shag carpeting. Along for the ride was my best friend Geoff, George's girlfriend and Tony Redunzio who was a tire wiper extraordinaire
This was way before the days of arranging for motels on the computer and George did not bother to book any rooms but we found a hotel in Anderson about an hour from the track.
My first impression of the track was how friggin big it was. I had been to Gainesville and Englishtown, but this place was humongous. It was so big there was an oval track along with a road course built within the confines of the property. The Pros back then parked on both sides of the track with Top Fuel on the East side and Funny Cars and Pro Stock on the West so getting around involved a lot of foot work. And this was before the price of a ticket including a pit pass. Those were a few dollars extra to enjoy rubbing elbows with the heroes of the sport.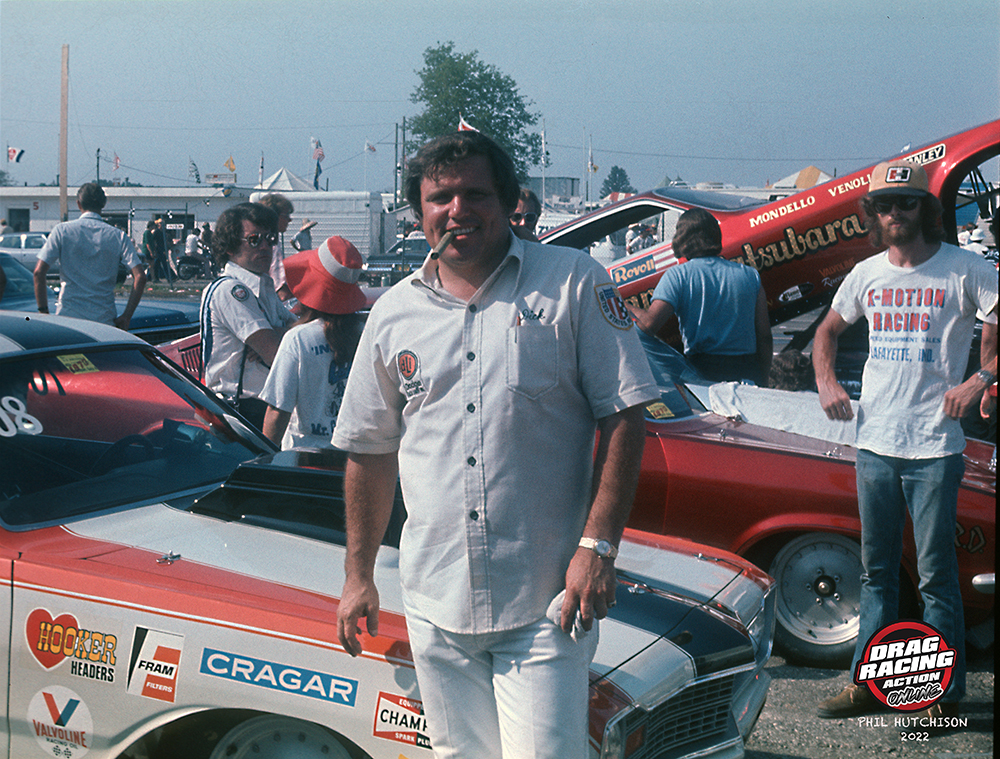 As Jon's blog stated, the NHRA did not have set times for the Pros to run. We would be walking around the pits or back at the van when we would hear the sound of a fuel motor on the starting line and we would run like hell to get to the grandstands. Or sometimes stand by the top end fence to watch the cars come by with their chutes out.
I remember there being over 70 Top Fuel dragsters on the property fighting to get into the 32-car field. Funny Car, I think, was a 16-car show but Pro Stock was another 32-car field.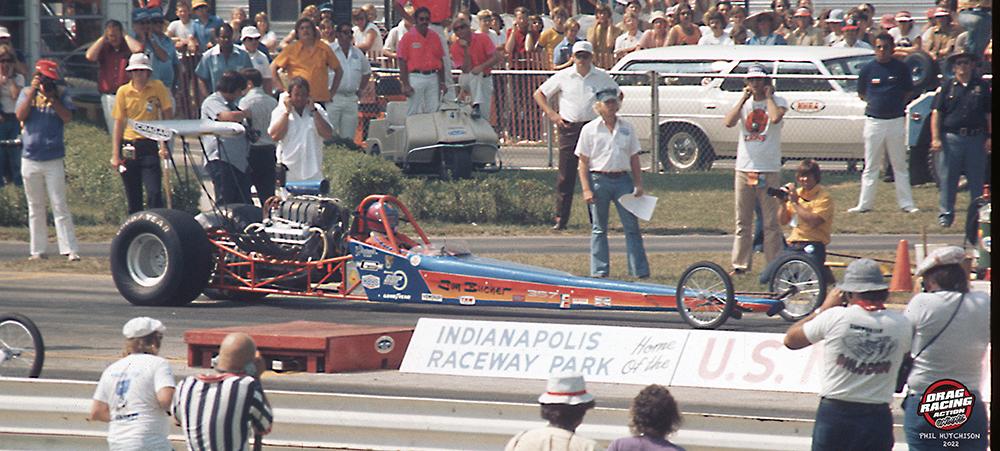 The year before in 1972 the PRA (Professional Racers Association) ran the National Challenge in Tulsa against the US Nationals and a lot of racers chose the Tulsa race over Indy. But in '73 the Nationals did not have the Challenge to siphon off racers so the place was packed with every racer who called themselves a Pro.
Gary Beck defended his 1972 Top Fuel win beating Carl Olson in the finals in addition to setting the NHRA records to a 5.96 @ 243.90 MPH. Don Prudhomme took Funny Car over 1972 winner Ed McCulloch becoming the first driver in history to win in both Top Fuel and Funny Car. And in Pro Stock, Bob Glidden drove to a victory over fellow Ford racer Wayne Gapp.
In the 49 years since my first Big Go East, there has been a lot of history at the race. Some good, some bad. Indy is like a drag racing Mecca that draws racers and fans from all over the world for one of the best races of the year and I know 2022 will not disappoint.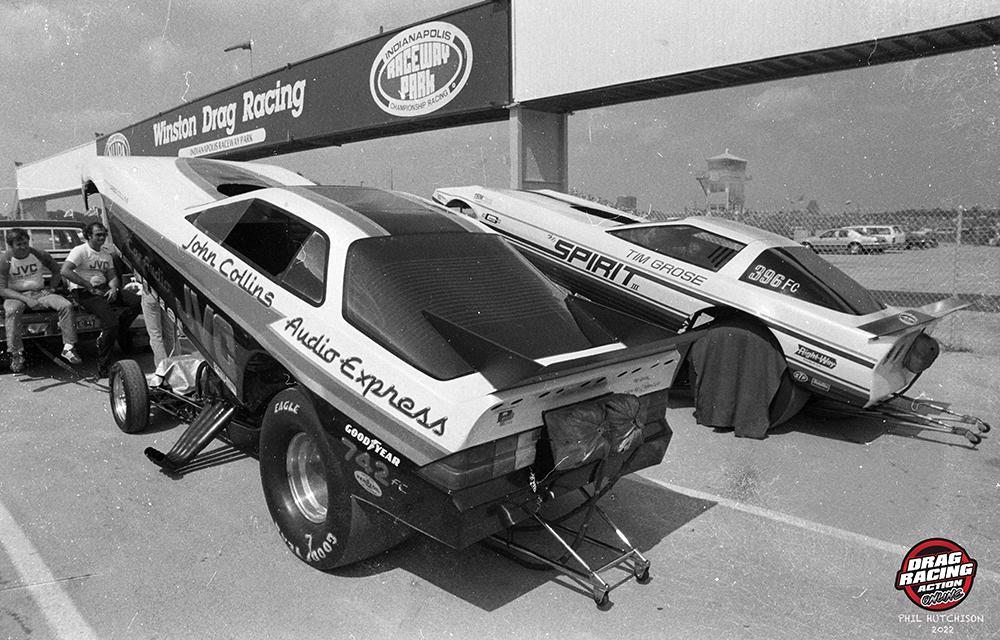 A few footnotes. George the manager at Kanuikas was killed in a street racing accident shortly after our Indy trip and Tony, the guy with the Keith Black T shirt I have not seen in years. Geoff the guy with the long hair and K&G shirt is still my best friend and we continue to go to the drags but now as photographers. Some of my early Indy images were in Phil Burgess' Dragster Insider post in September of 2014. Here is a link to the site.
https://www.nhra.com/news/2014/indy-memories-hutch-s-hutch