Lane doubles up in Comp at Woodburn Dragstrip NHRA Division 6 doubleheader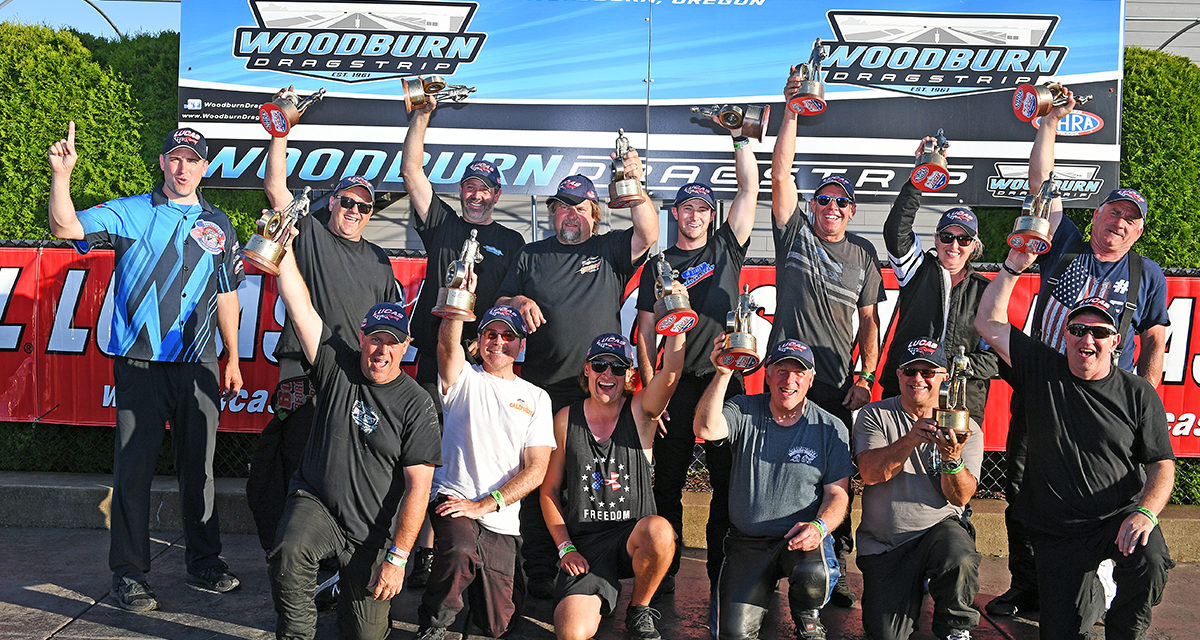 Story: DragRacingActionOnline
Photos: Robert Grice
In what has become a regular occurrence in drag racing,  NHRA divisional events have featured a doubleheader. By having two events at the same track over a long weekend saves the racers travel, money, and time. In addition it optimizes the Divisionals by knocking out two at a time, and makes it easier for the NHRA division teams as they too, save on travel expenses. This is especially advantageous in large divisions where the member tracks are far apart from each other.
The NHRA Northwest Division, D6, held a double header this weekend at Woodburn Dragstrip outside Woodburn Oregon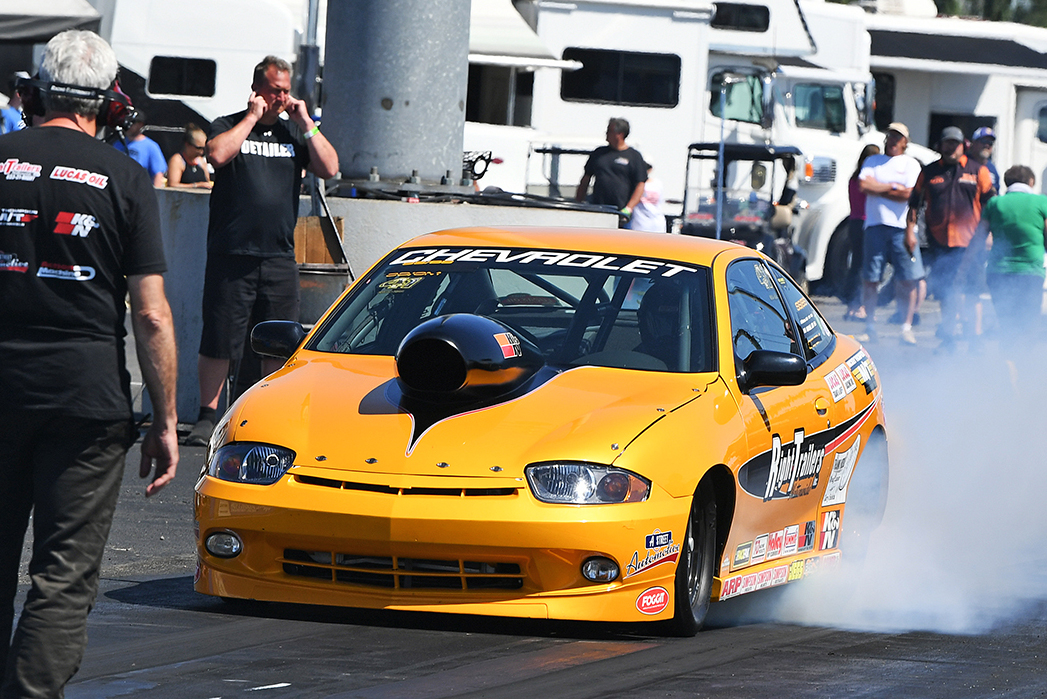 Seattle Washington racer Cody Lane won in Competition Eliminator at both events driving his E/SMA Chevy Cavalier. The first event Lane defeated the C/A Pontiac GXP  of Brandon Huhtala with a 0.559 under 8.351 to Huhtala's 0.404 under 7.516.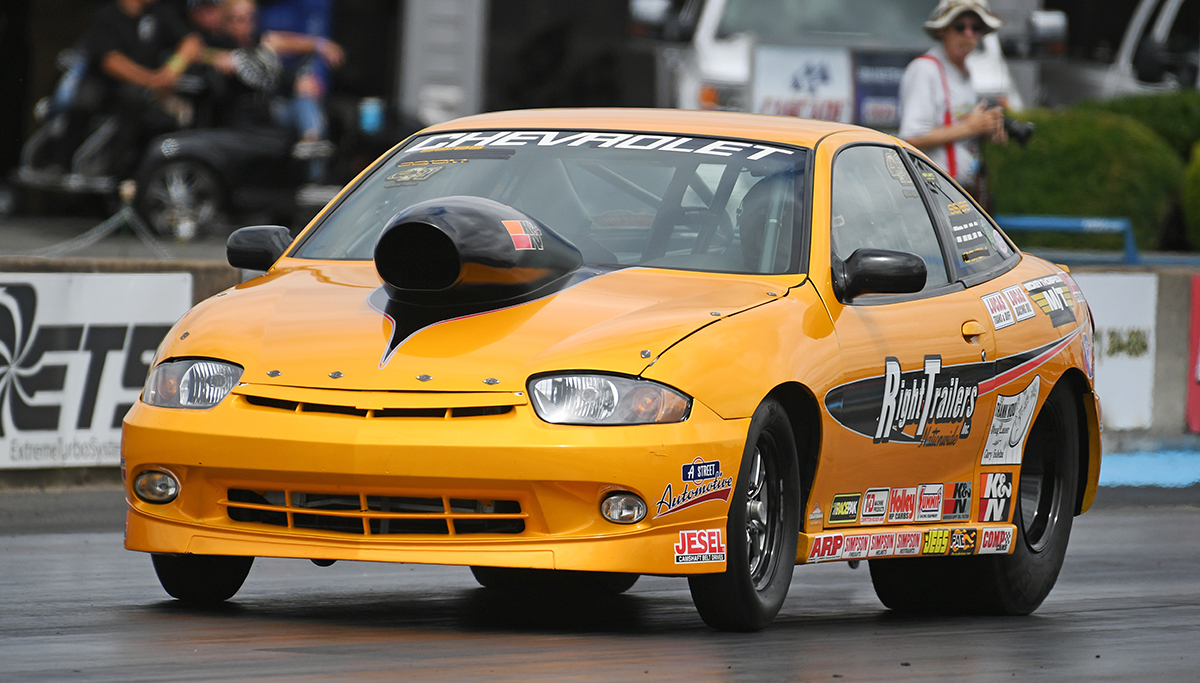 Two days later at part two of the double header Lane again was victorious in the final round defeating Huhtala for the second time in two days. Huhtala's GXP broke on the burnout giving Lane an easy trip to the winner's circle. The wins at Woodburn were his 11th career Lucas victories and his fifth win at the Oregon facility.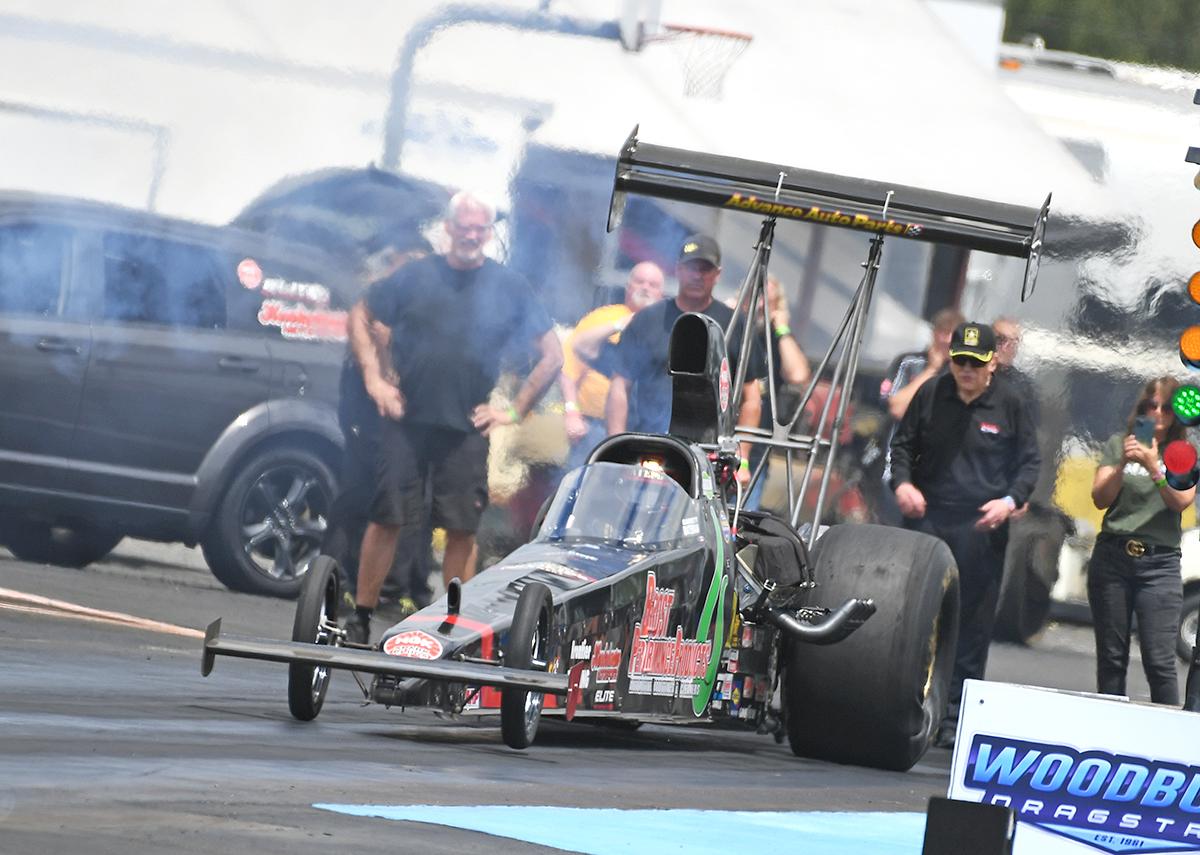 Top Alcohol Dragster and Funny car were contested at the doubleheader with Garrett Bateman from Albany Ore. defeating visiting D1 racers Jackie Fricke from Flemington N.J. in a close one. Bateman's 5.341 @ 275.81 just held off Fricke's 5.383 @ 273.14.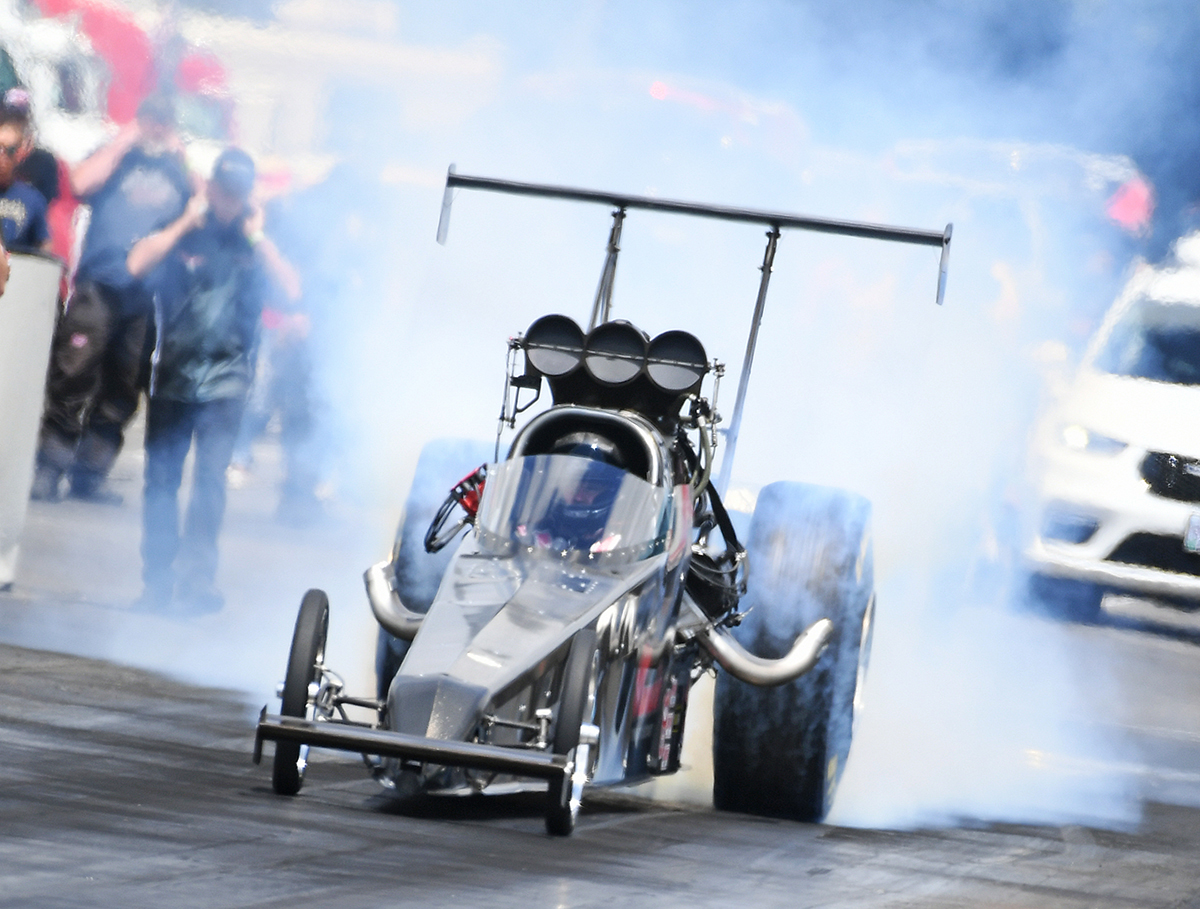 Fricke drove the Finke Equipment/Accelerated Travel A/FD to the finals at the second race this time losing to the blown car of Shawn Cowie from Langley B.C. Cowie had a beast of a car throughout eliminations posting low 5.20s at over 280 MPH. Fricke was putting down mid 5.30's and was no match for the Canadian car blowing the tires off at the start of the race slowing to a mid ten second run as Cowie sprinted to a 5.268 @ 280.72 to claim his 35thLucas win and his second in 2022.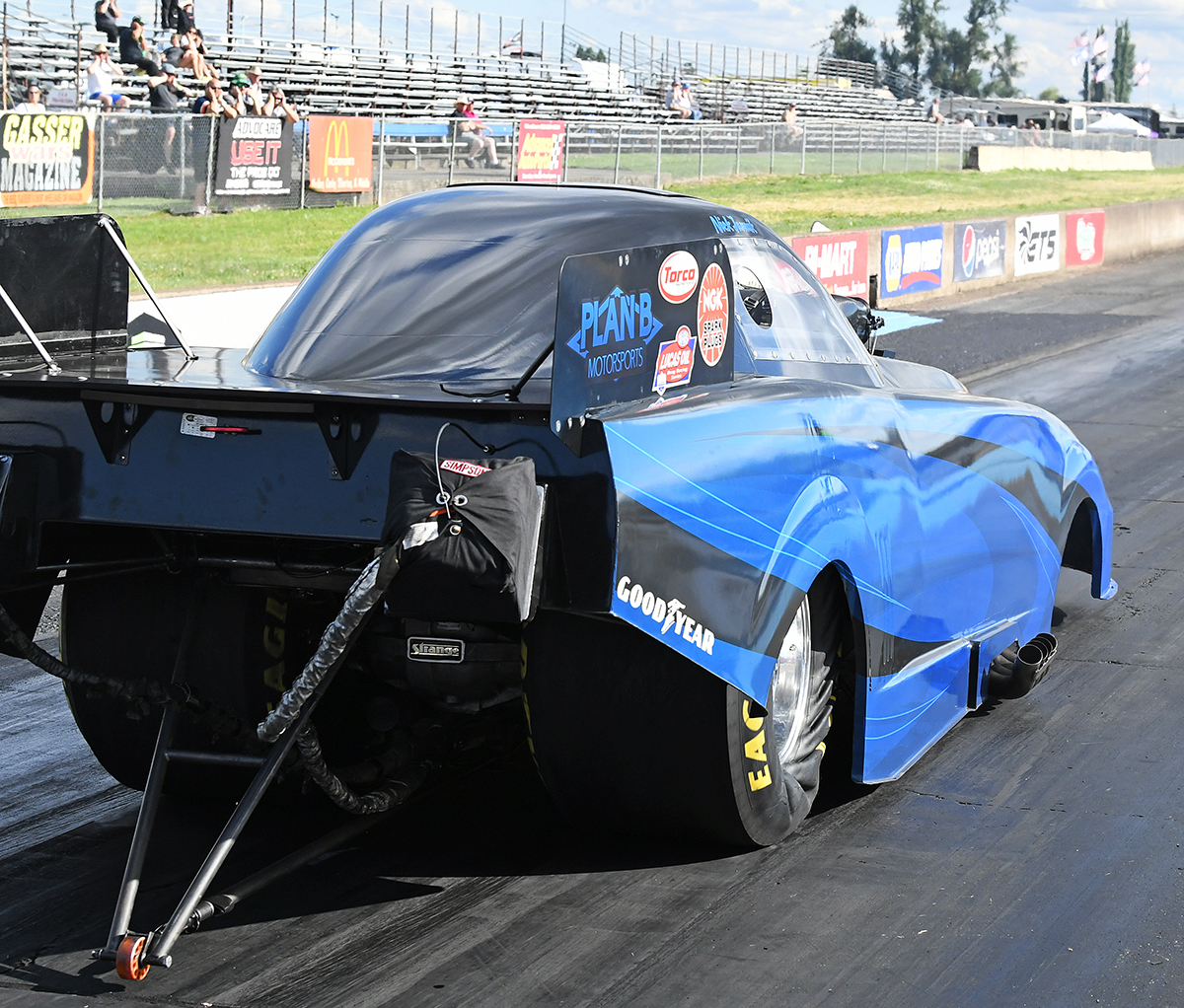 Alcohol Funny Car for the first LODRS race went to Nick Januik from Las Vegas, Nev. in his '18 Camaro. Januik ran a 5.668, 264.16 to defeat multi time champ Brian Hough's close 5.714. ,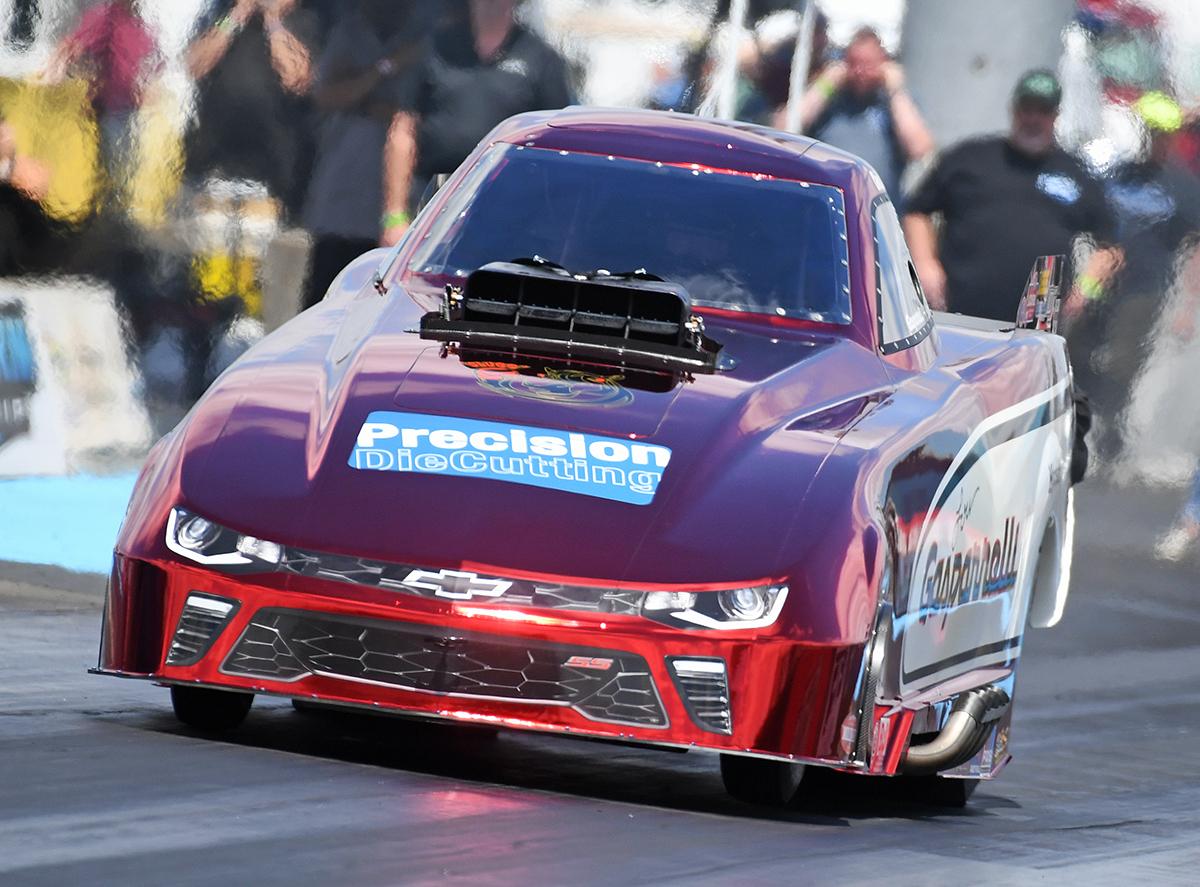 In the second LODRS McMinnville Ore. driver Chris Marshall drove the Mike Gasparrelli owned '19 Camaro to a 5.634 win over Brian Hough from Junction City, Ore. in his '21 Camaro which crossed the finish line with a slowing 5.964, 162.71. The win was Marshall's 9th career Lucas Oil win.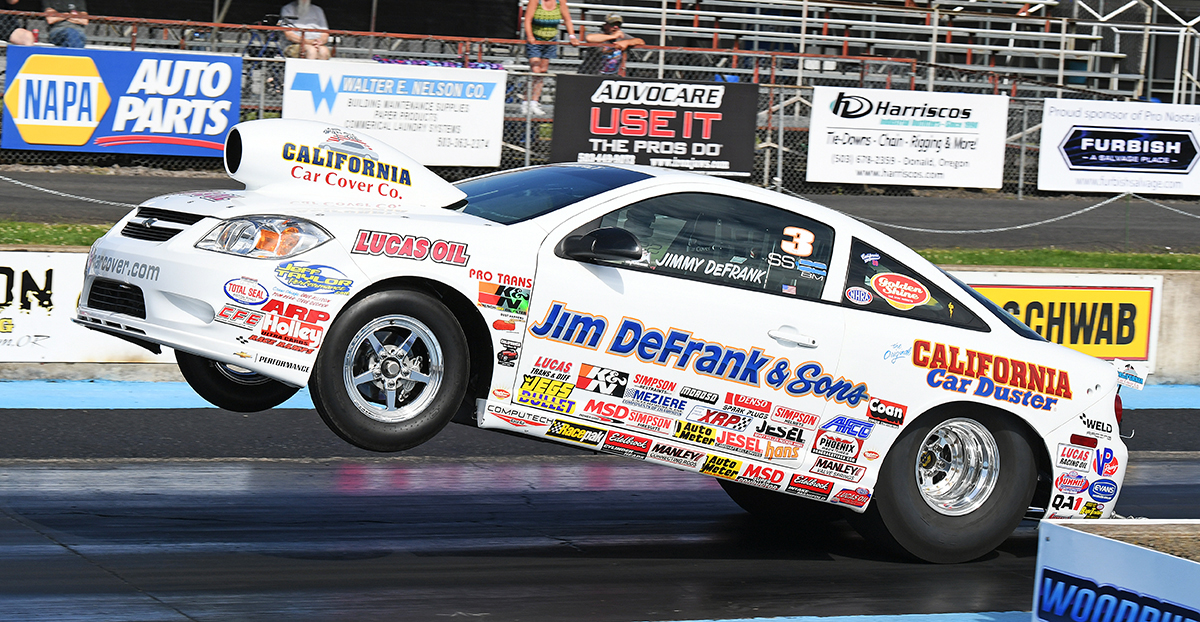 The unbelievable Jimmy DeFrank from Simi Valley Calif. took his  '06 Cobalt, SS/CM to his 54th career Lucas Oil victory defeating the Chevy COPO of Leo Glasbrenner from Murrieta Calif. for the Super Stock title. DeFrank ran an 8.919 on his 8.89 dial coupled with a great 0.011 reaction time to take the title. Glasbrenner was close with a 9.356 on a 9.34 dial but his 0.050 RT made all the difference at the stripe.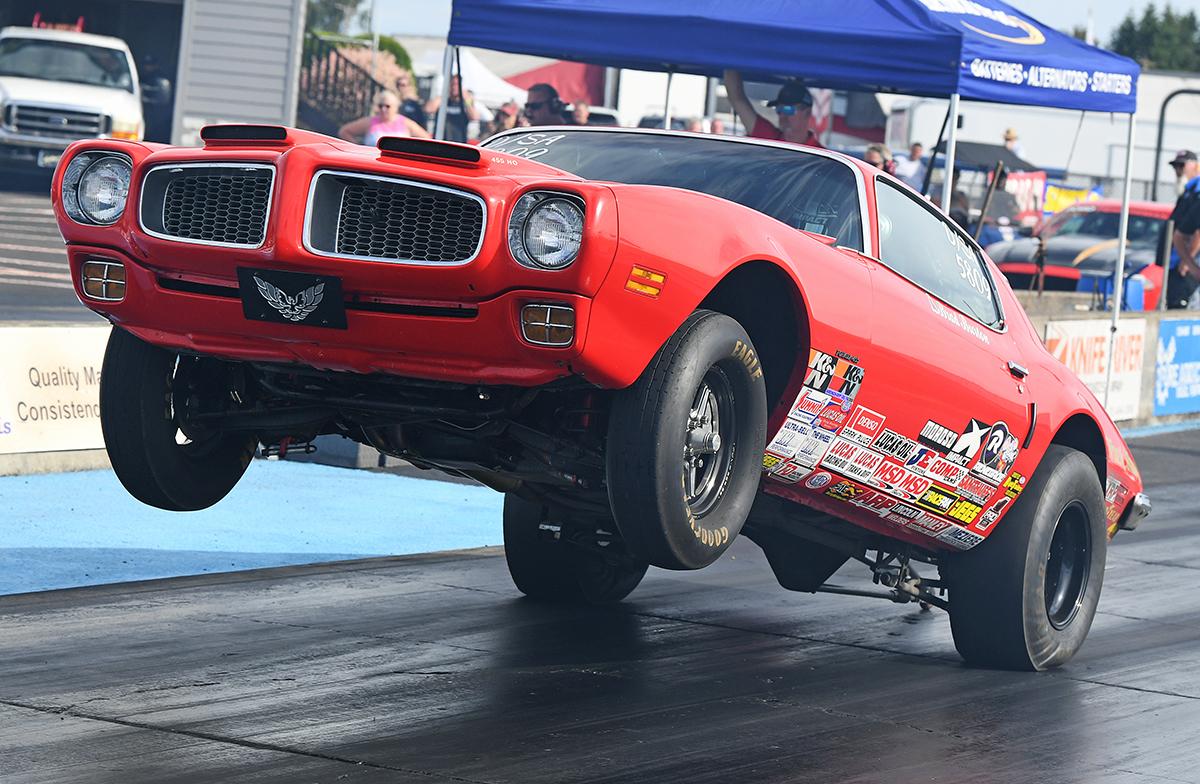 Former two time NHRA Lucas Oil Stock World Champ Brad Burton from Snohomish, Wash. took his venerable D/SA '72 Formula to his 16th career Lucas win and his third for 2022 defeating the H/SA '69 Camaro of Greg Kielman from Vancouver Wash. Both drivers had similar reaction times but Burton ran a dead on 10.77 for the win. Kielman was right there with an 11.669 on an 11.66 dial in the loss.
Other winners in the first of two LODRS races at Woodburn were: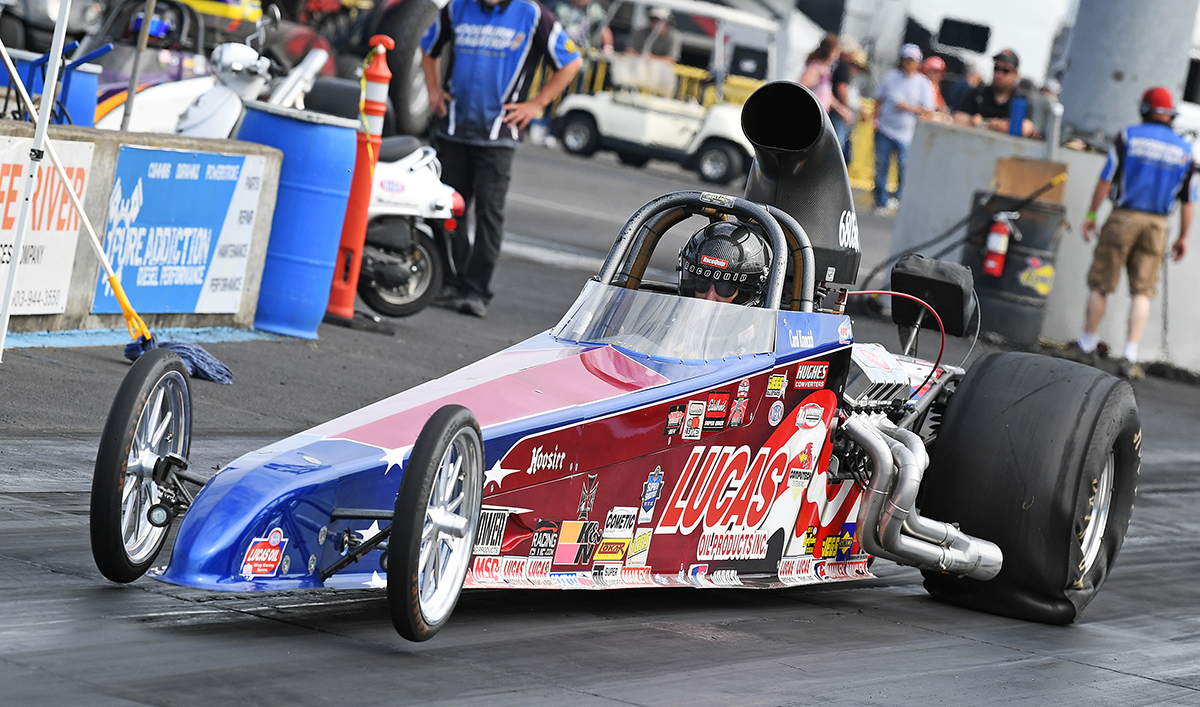 In Super Comp Carol Krancich from Tacoma, Wash. drove her '00 Worthy chassis car to a 8.893 win over Marion Hurst from Tacoma Wash. who left too soon handing Krancich her first ever Lucas win in her first ever final.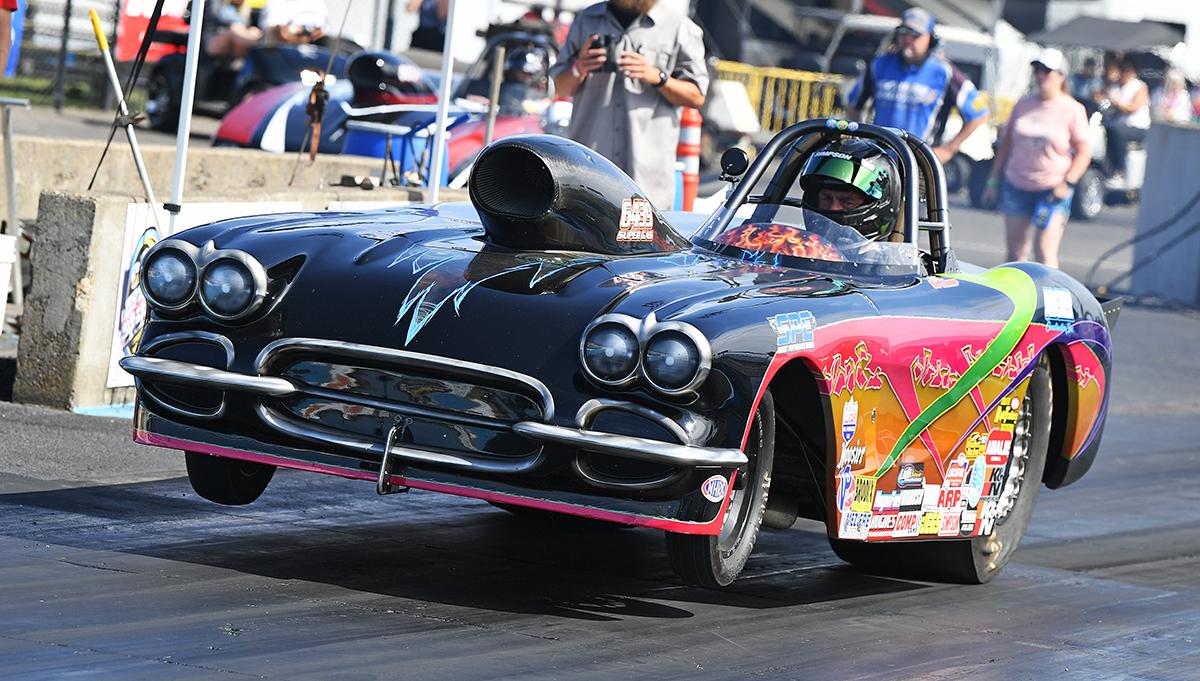 Super Gas went to Wade Archer from Enumclaw, Wash. in his beautiful  '58 Corvette. Both drivers had similar reaction times as Archer ran a 9.934 to defeat the '57 Corvette of Ed Hutchinson from Victoria B.C. who crossed the finish line with a losing 9.951.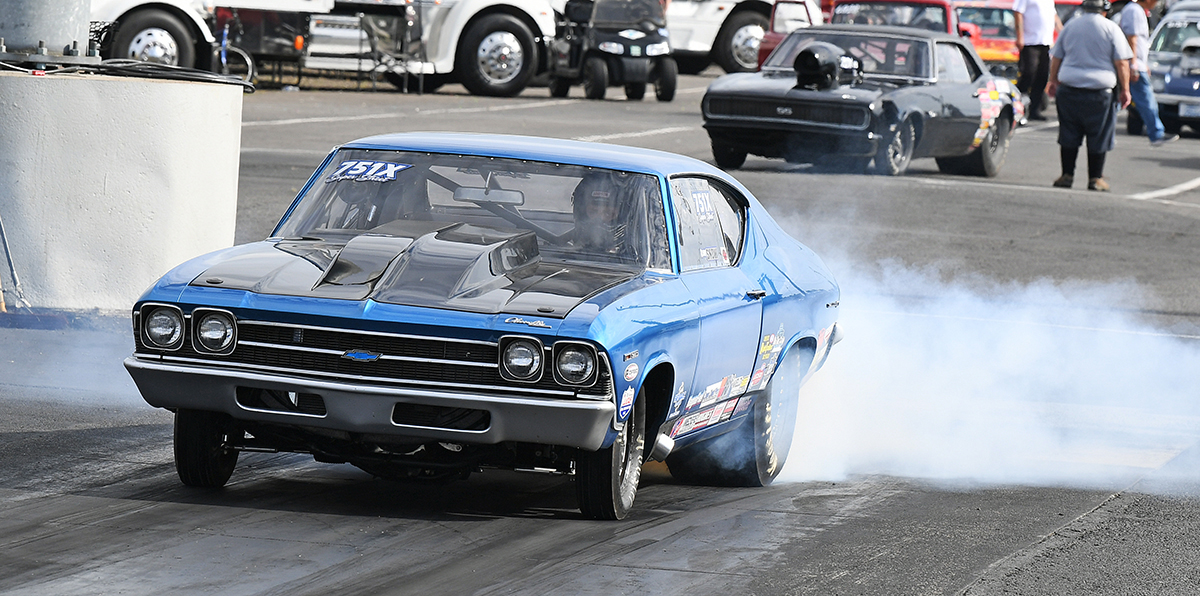 Kenny Snow from La Habra, Calif., drove his '69 Chevelle to a Super Street win running a 10.906 beating the breaking out Chris Cannon II from Bothell Wash.who ran a losing 10.89 in the loss.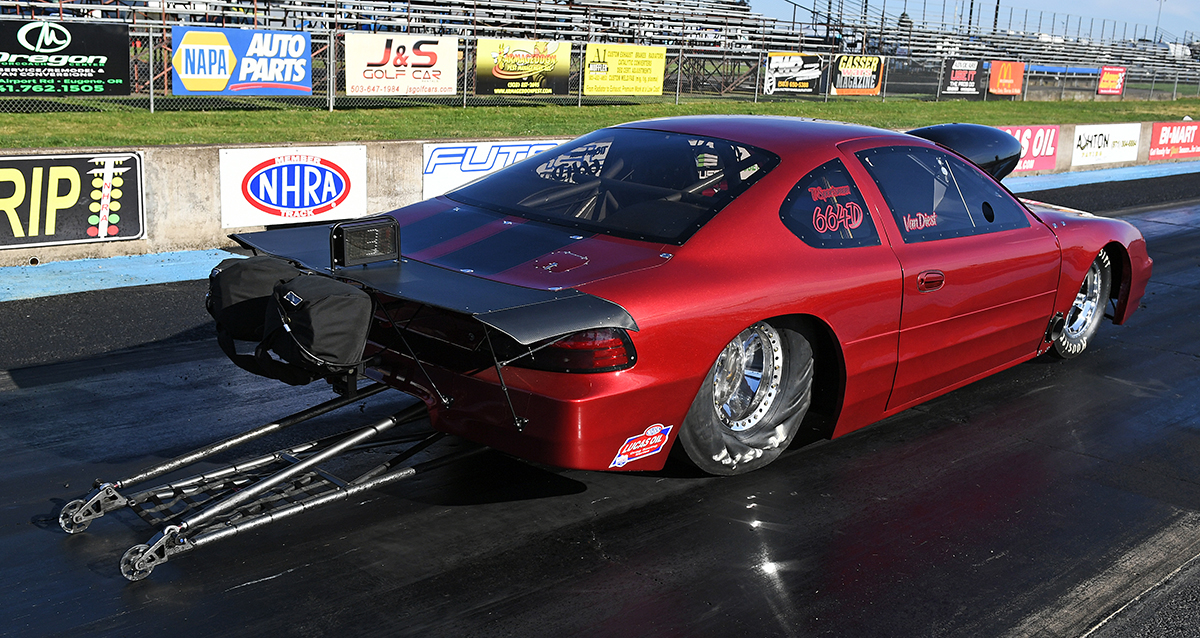 Darrin Van Diest from Quincy Wash. won Top Sportsman in his  '04 Grand Am for his first ever Wally taking out Neil Gunnarson out of Buckley Wash. similar '06 Grand Am. Van Diest ran an 7.336 on his 7.31 dial to Gunnarson's 7.327 on his 7.32 dial. Van Diest got the better RT and made the difference on who won the race.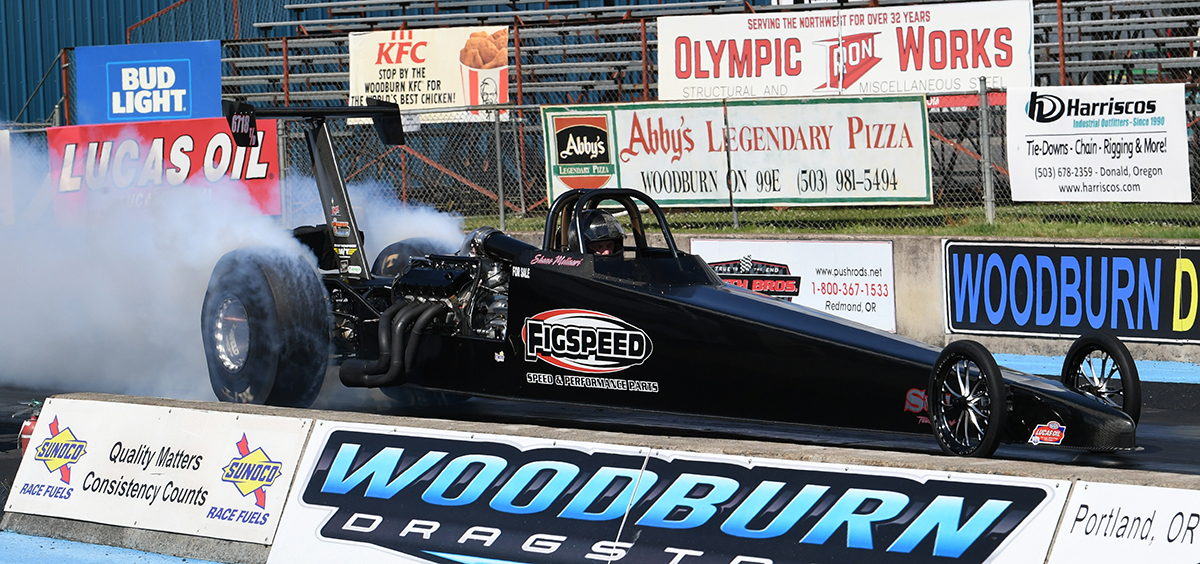 In a battle of heavy hitters in the Top Dragster final, Pro Mod racer Shane Molinari from Battle Ground Wash. had his Pro Charger powered FigSpeed dragster up against Taylor Vetter from Las Vegas Nev. Vetter who was also competing in Top Alcohol Dragster at the Woodburn event In her blown car was off her dial in the final only running a 6.547 on a 6.40 dial to loose to Molinari who dialed his dragster in at a 6.28 and only needed a 6.409 to defeat Vetter's off pace run.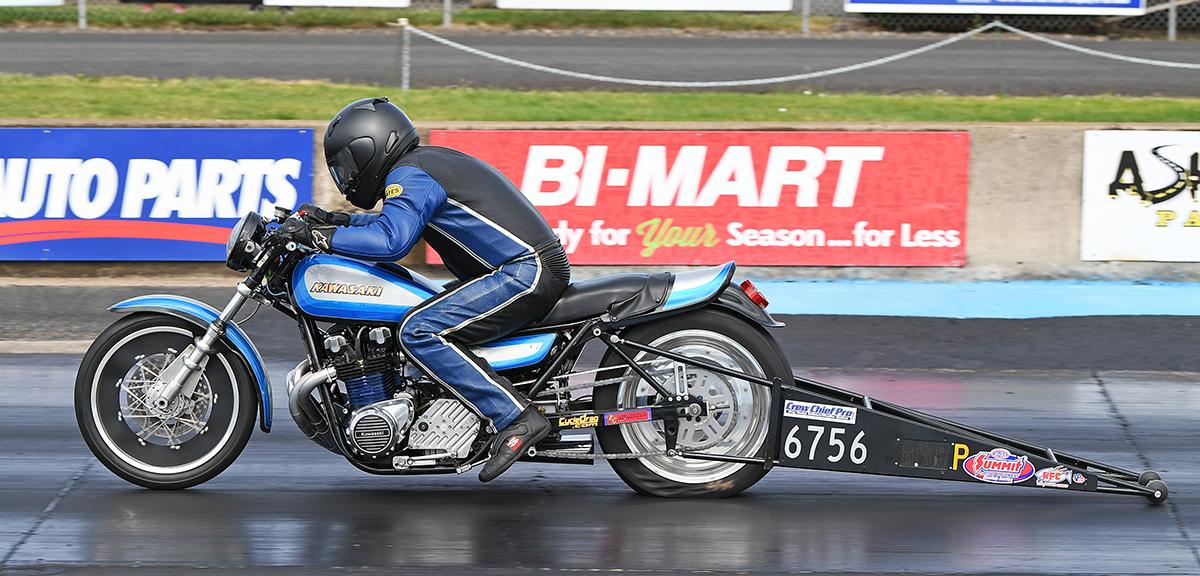 Sportsman Motorcycle went to Don DePeel from Gladstone Ore. riding his '74 Kawasaki to an 8.607 to defeat a red lighting Roy Barrera from Meridian Idaho on his  '14 Zx14r.
Gary Wargnier from Keizer Ore. drove his '67 Chevelle to a Super Pro win over, Brian Phillips from Walla Walla, Wash. in a double breakout final.  Wargnier dialed in at an 8.34 and ran an 8.331 to Phillips' 10.888 on a 10.90 dial.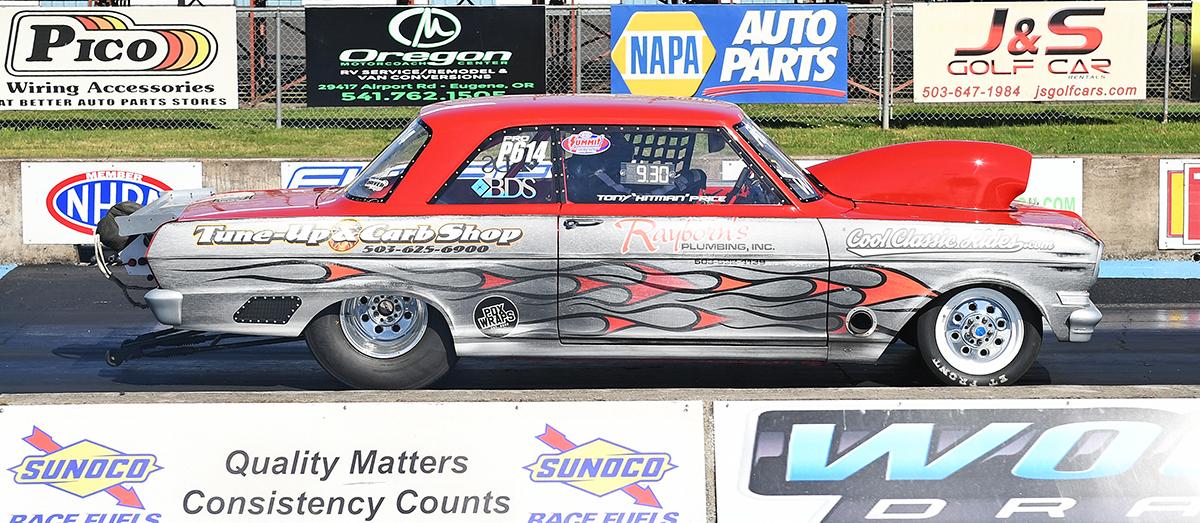 In Pro Tony Price drove his  '63 Nova to a win over a red lighting Tim Sipe from Kent, Wash.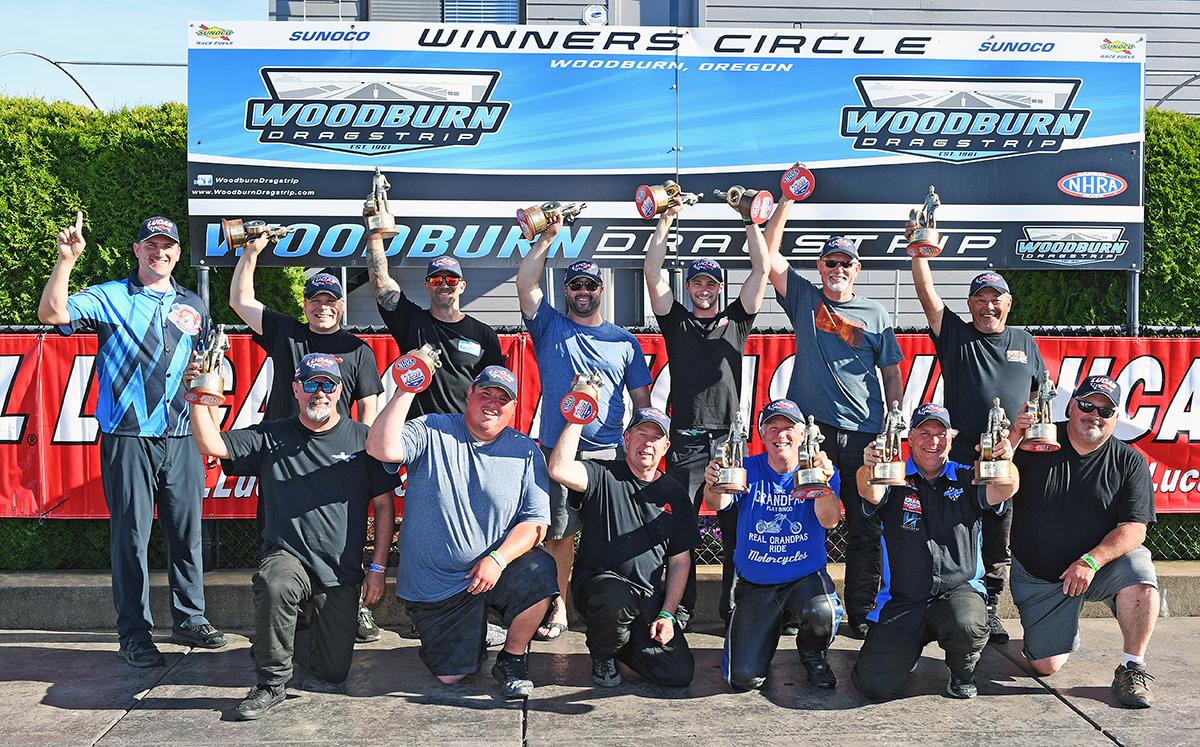 Winners in the second of two LODRS events were:
SUPER STOCK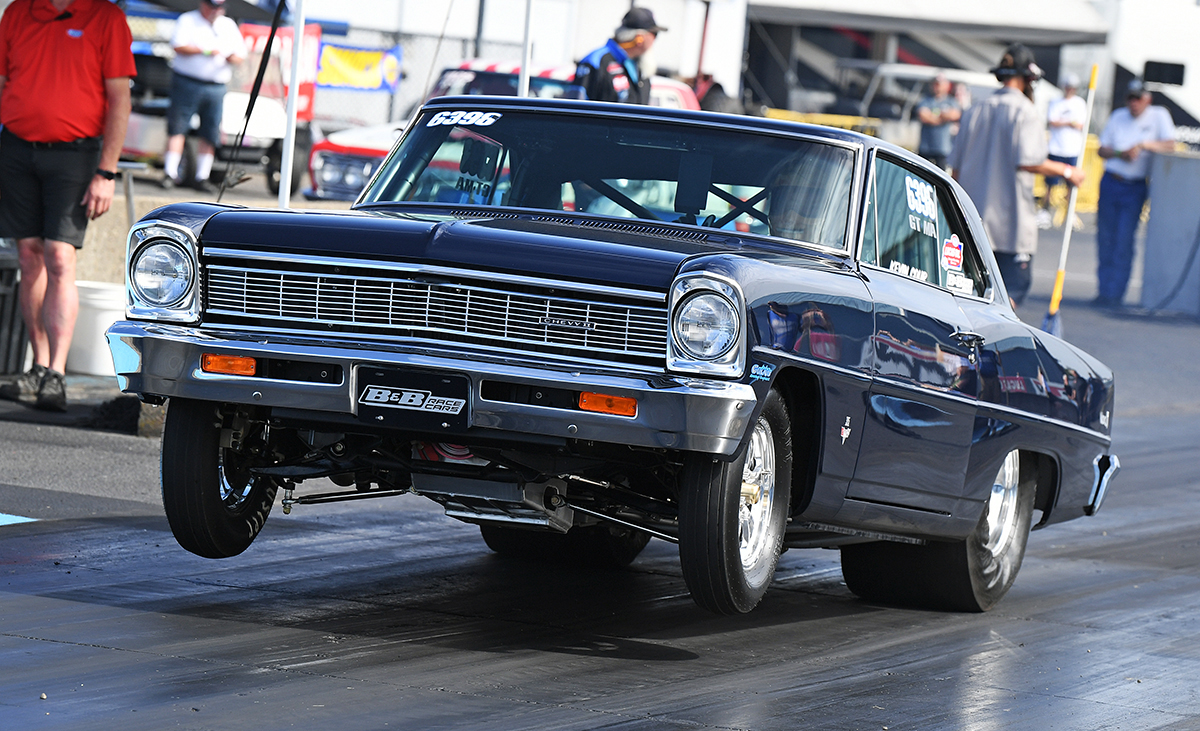 Sean Cour, Brush Prairie, Wash., '66 Nova, GT/MA, 10.291, 119.61  def. Christopher Cour, Brush Prairie, Wash., '08 Cobalt, GT/HA, 9.528, 140.73.
STOCK ELIMINATOR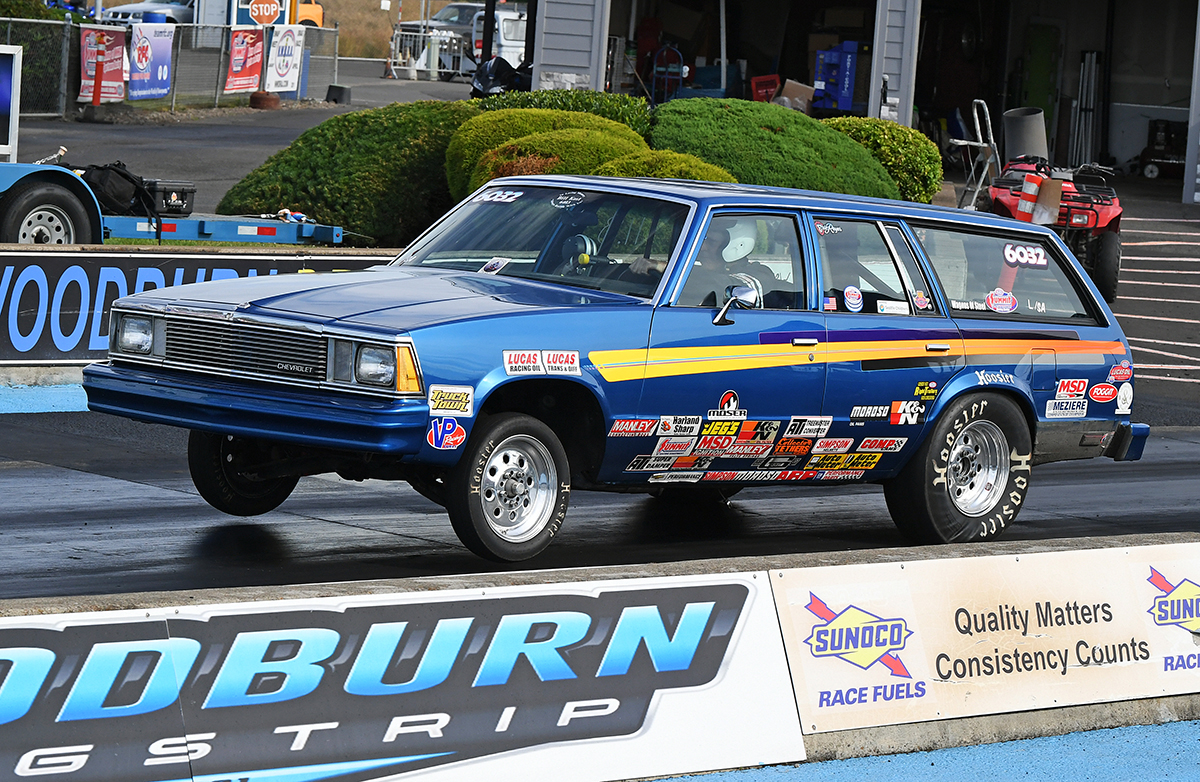 Jody Lang, Puyallup, Wash., '81 Malibu Wgn, L/SA, 11.753, 108.30  def. Ryan McClanahan, San Bernardino, Calif., '21 Camaro, FS/AA, 8.552, 155.60.
SUPER COMP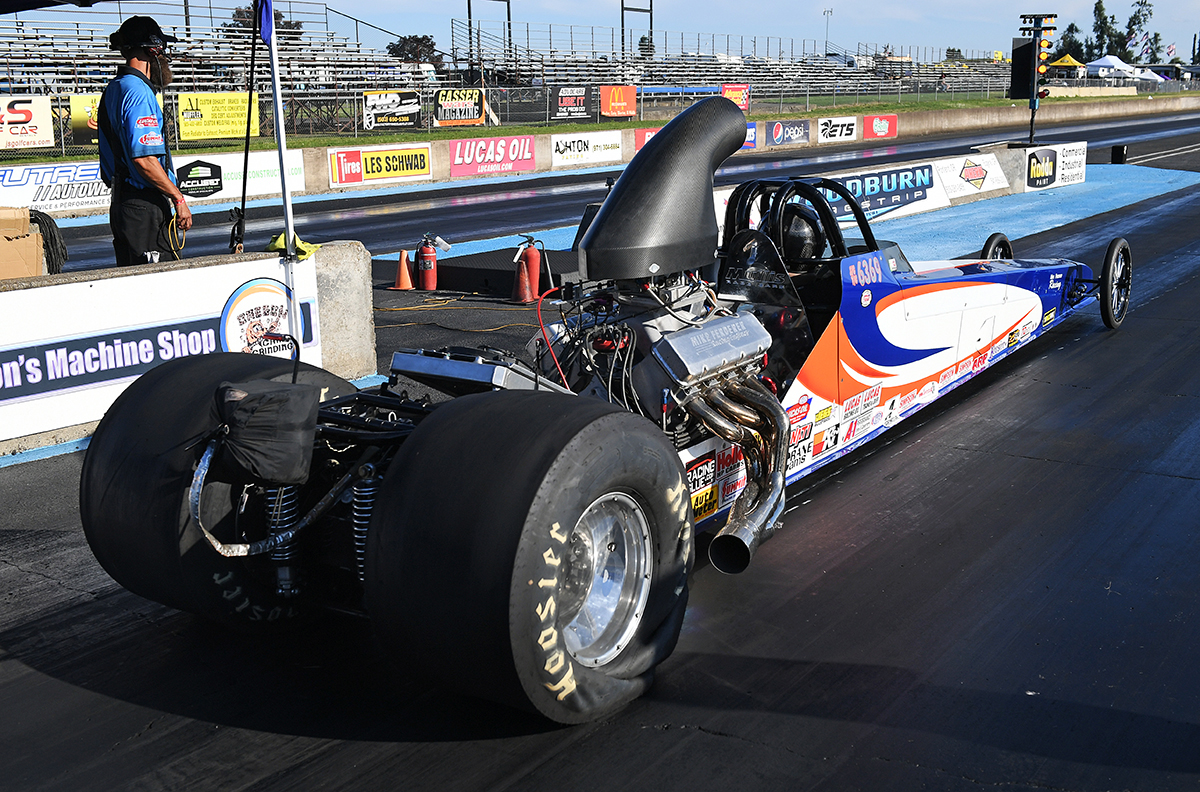 Marion Hurst, Tacoma, Wash., '08 Mullis, 8.888, 182.07  def. Garrett Sides, Selah, Wash., '09 Mullis, 8.884, 181.89.
SUPER GAS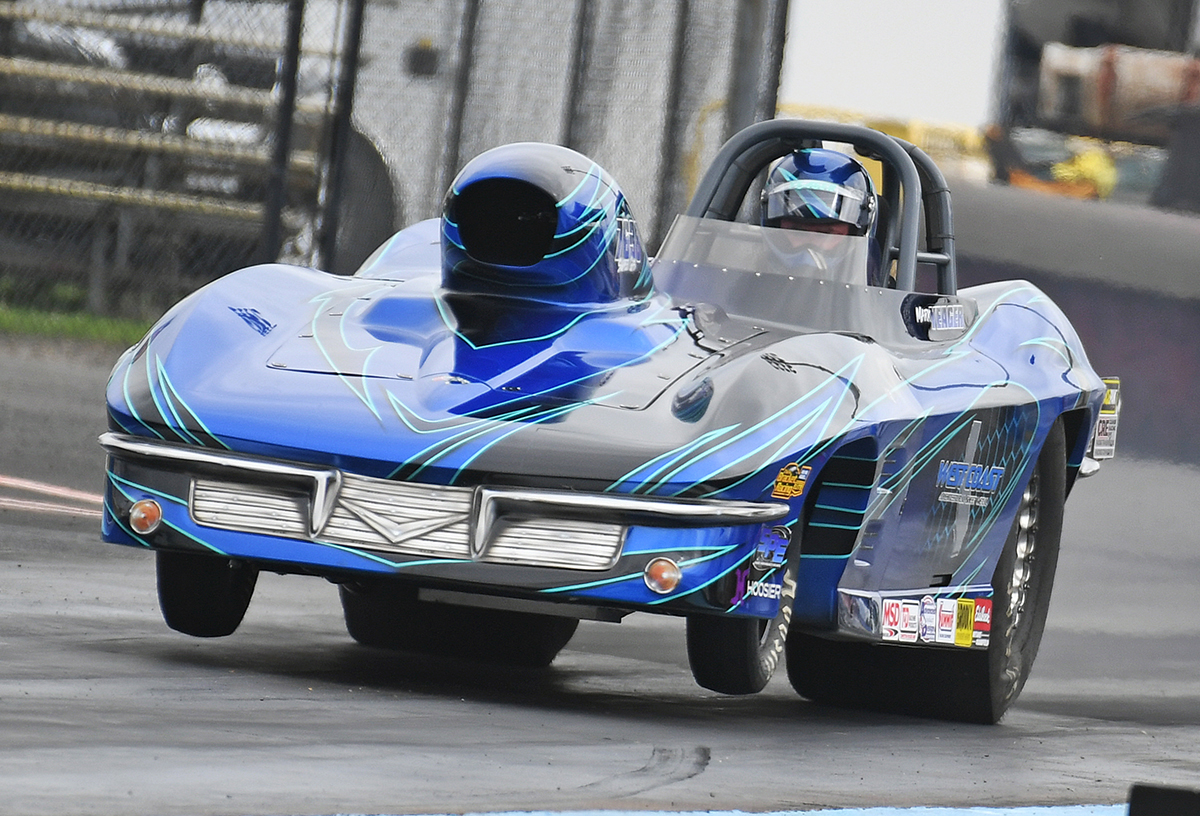 Mark Yeager, Hollister, Calif., '63 Corvette, 9.897, 167.87  def. Michael Dalrymple, Sunnyside, Wash., '07 Racetech 68 Ca, 9.876, 164.26.
SUPER STREET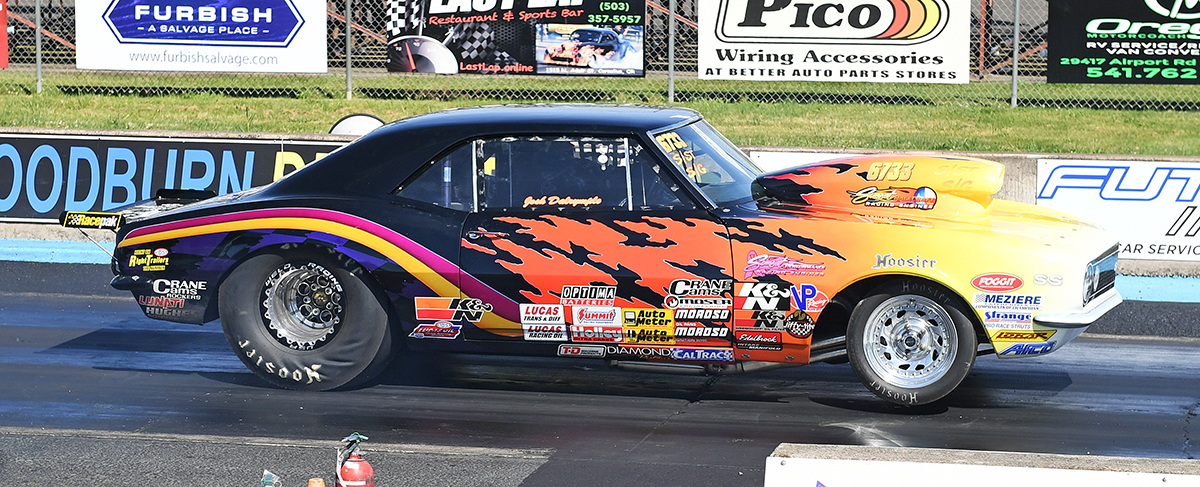 Josh Dalrymple, Sunnyside, Wash., '67 Camaro, 10.892, 159.09  def. Kevin Houmard, San Dimas, Calif., '70 Camaro, broke.
TOP SPORTSMAN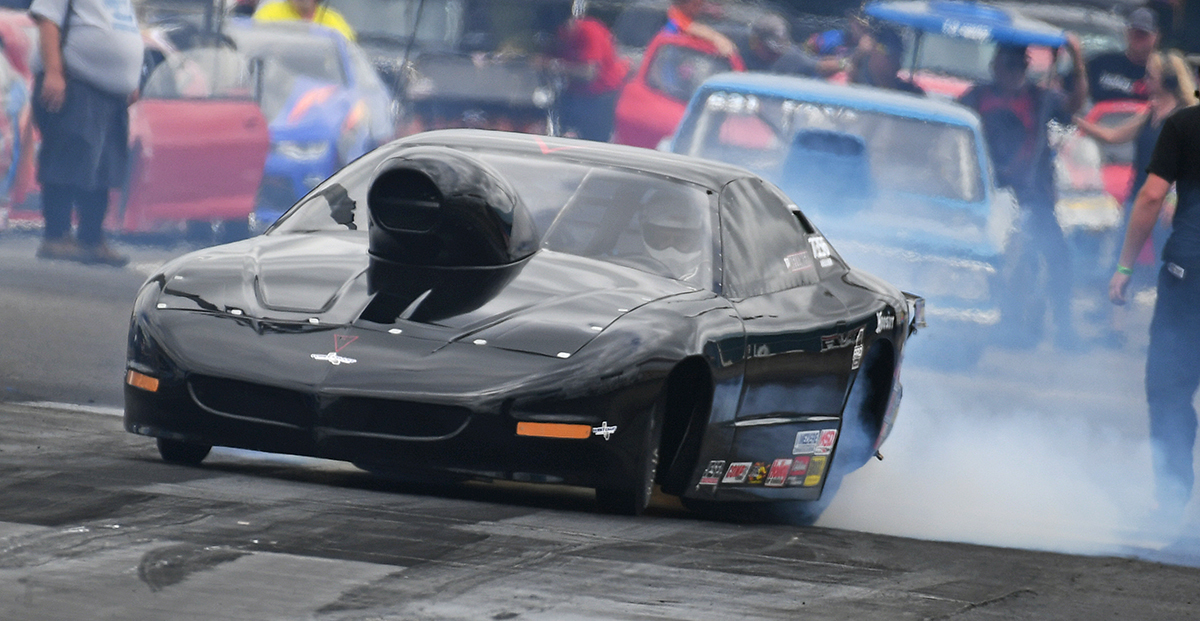 Ted Kellner, San Jose, Calif., '00 Firebird, 7.175, 184.91  def. Benji Martin, Yakima, Wash., '63 Corvette, 7.673, 178.25.
TOP DRAGSTER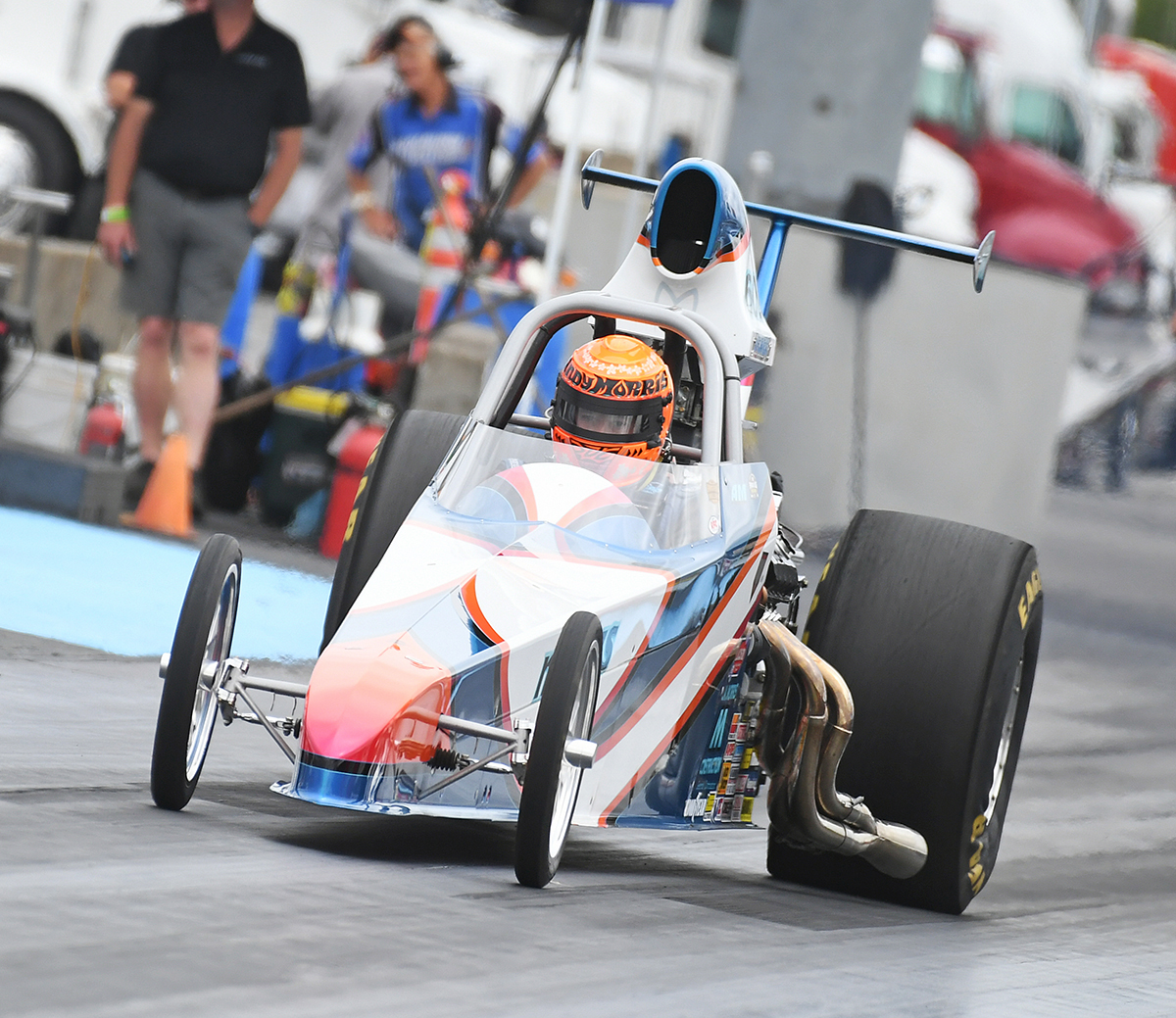 Andy Morris, Olympia, Wash., '10 Mullis, 13.599, 58.62  def. Jesse Debartolo, Battle Ground, Wash., dragster, foul.
SPORTSMAN MOTORCYCLE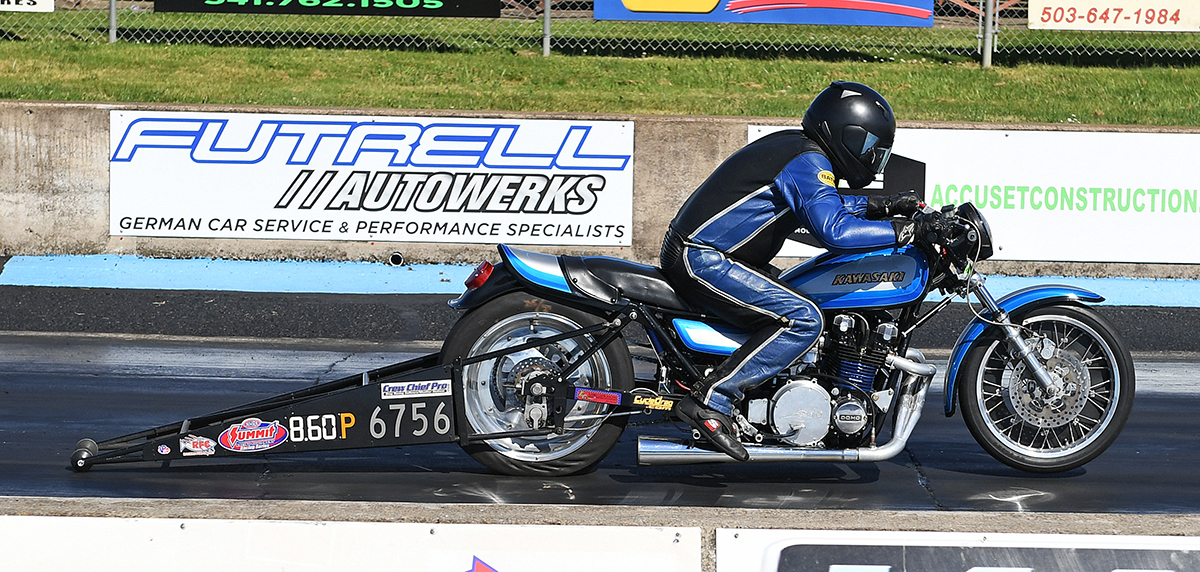 Don DePeel, Gladstone, Ore. just as Cody Lane did in Comp, made it a double/double weekend on his  '74 Kawasaki  8.536, 152.28  def. Frank Scali, Salem, Ore., '06 Hayabusa, foul.
SUPER PRO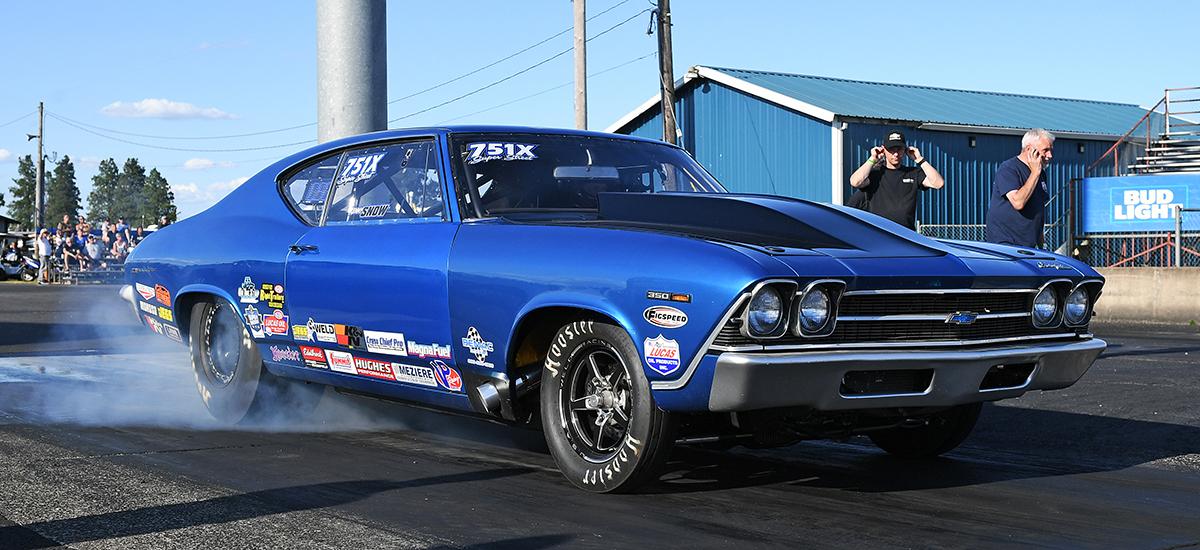 Kenny Snow, La Habra, Calif., '69 Chevelle, 10.906, 137.13  def. Dave Barcelon, Port Orchard, Wash., dragster, 9.946, 134.14.
PRO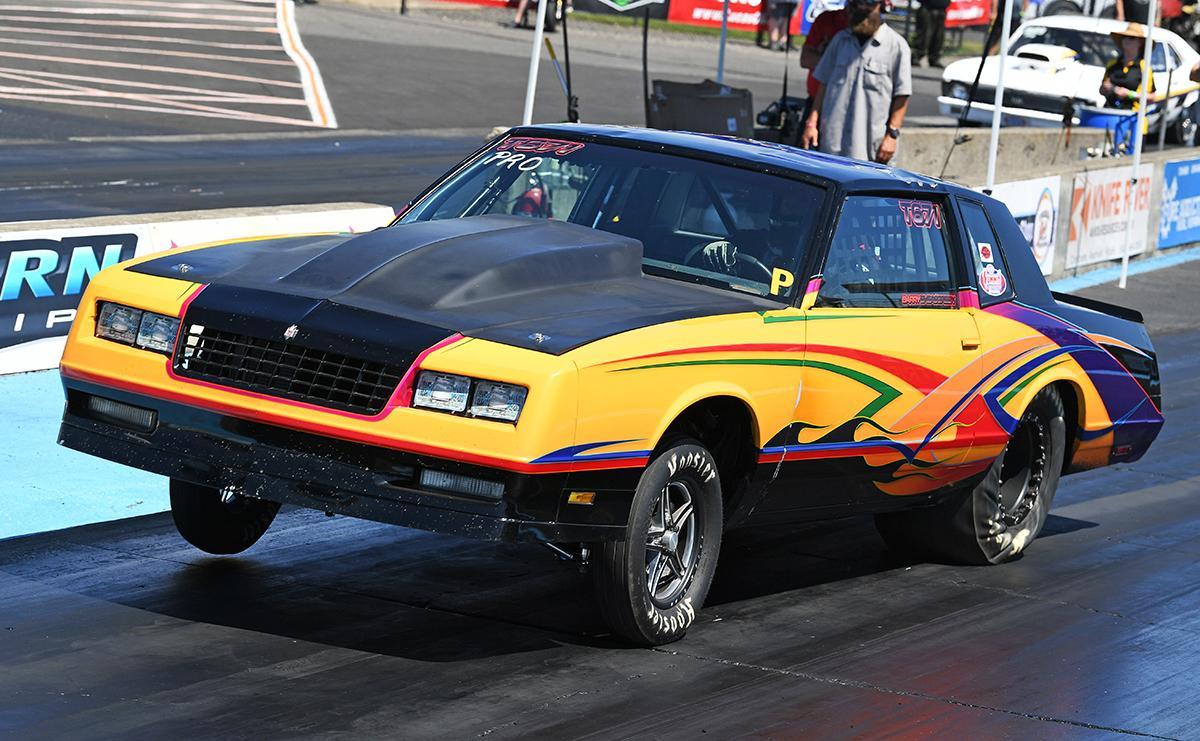 Barry Sheasgreen, Sherwood, Ore.,9.483, 140.97  def. Ashley Thompson, Camas, Wash., '79 Malibu, 11.429, 111.60.