Funny Car Chaos Returns to Texas Motorplex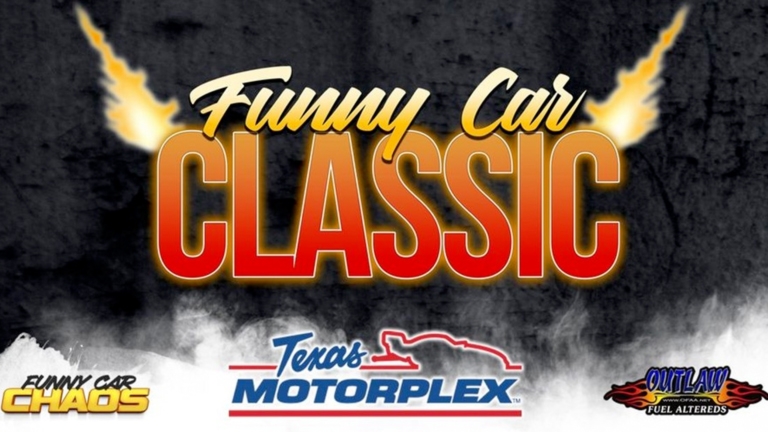 Photos Geoff Sculley and courtesy Meyer Racing
Over 60 Funny Cars are pre entered into the 2022 edition of Funny Car Chaos this weekend at the Texas Motorplex in Ennis Texas. Last year's event, which featured the quickest and fastest AA/FA pass in history and more Funny Cars that you could count, will once again feature Outlaw Funny Cars along with Fuel Altereds. Also on hand will be the Dirty South Gassers, the Texas Drag Racing Association Nostalgia series, a Hot Rod bracket race, along with a Jet Car show. All in one wild Saturday night!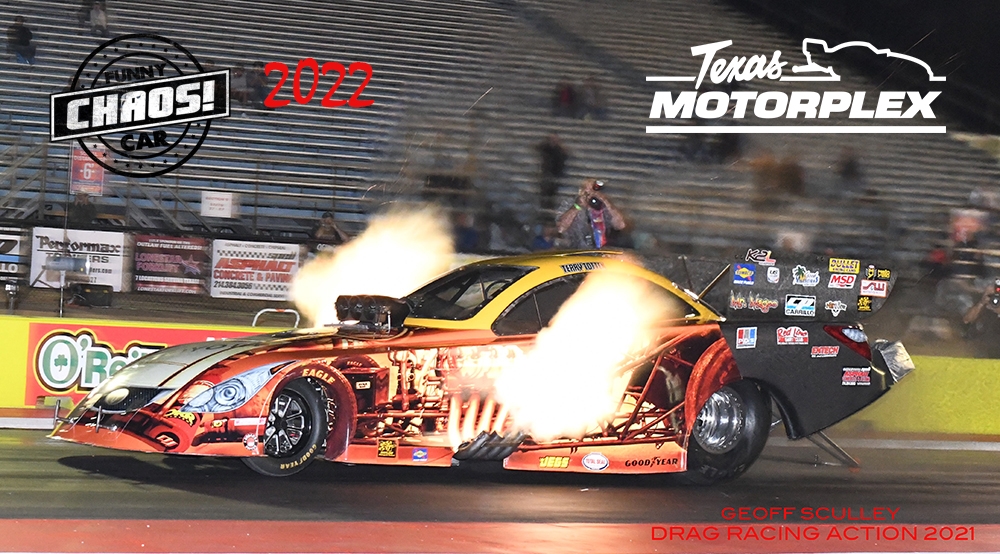 Thirty Two cars will make the final field of four separate eliminators based on elapsed times after three qualifiers.
The rules for FCC are as loose as it gets with any motor and fuel combination allowed. Blown, injected, nitrous, nitro, whatever. Long smoky burnouts, dry hops, staging duels, call outs and back up girls are highly encouraged. What's not to love?
Pre entered into this year's Chaos is current NHRA Top Alcohol Dragster competitor Julie Nataas. Driving the Randy Meyer owned injected fuel funny car, Nataas is looking for a new experience after years of driving a dragster.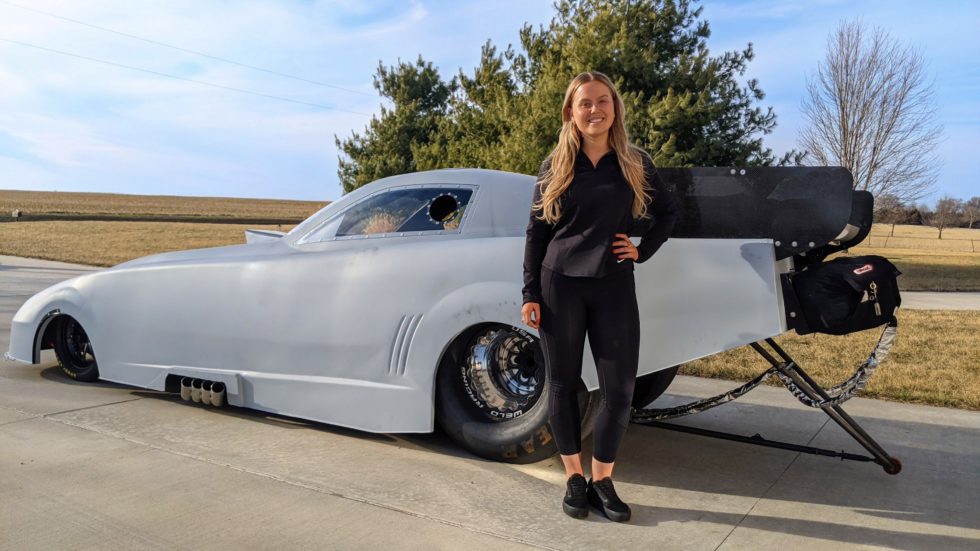 "I can't even describe how excited I am," Nataas said. "Not just for me to drive the car but for the whole team. I've been wanting to drive a Funny Car for a while, so when Randy asked me if I wanted to drive, I couldn't say no. It's going to be a new and exciting project for all of us."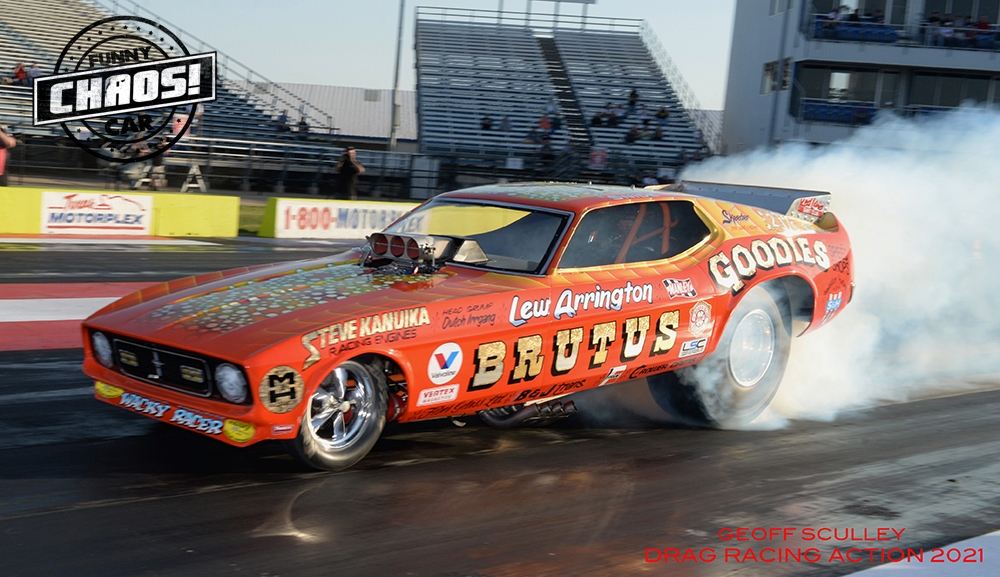 Joining Nataas will be Ronny Young driving the Blue Max, Terry Totten will be wheeling Mark Howard's Nebraska based "Rednecks N' Fuel" nitro car, long time NHRA racer Jon Capps will be driving the Walt Fuller Racing entry and Fuel racer Scott Palmer in the brand new "Alien Invasion" fuel flopper. Also joining in on all the fun is second generation racer, Wayne Hoffman debuting his Al Hoffman China Syndrome tribute car.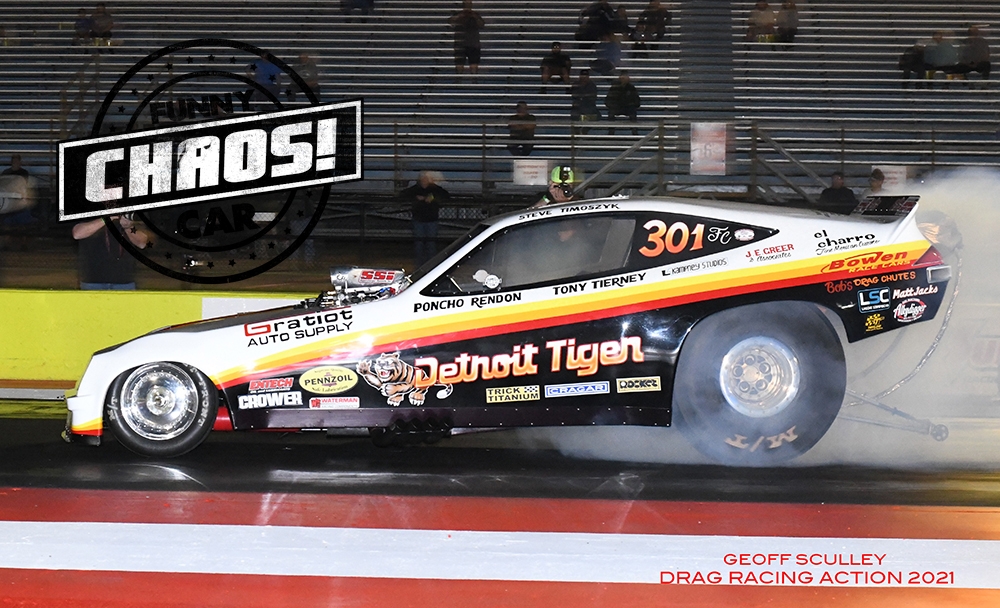 Nataas will not be the only female driver at the Chaos as Jade Cook will be driving the Nemesis Funny Car, Mary Reep driving the Grim Reeper, Nancy Matter in the Guardian, and Christine Foster behind the wheel of the Family Feud car.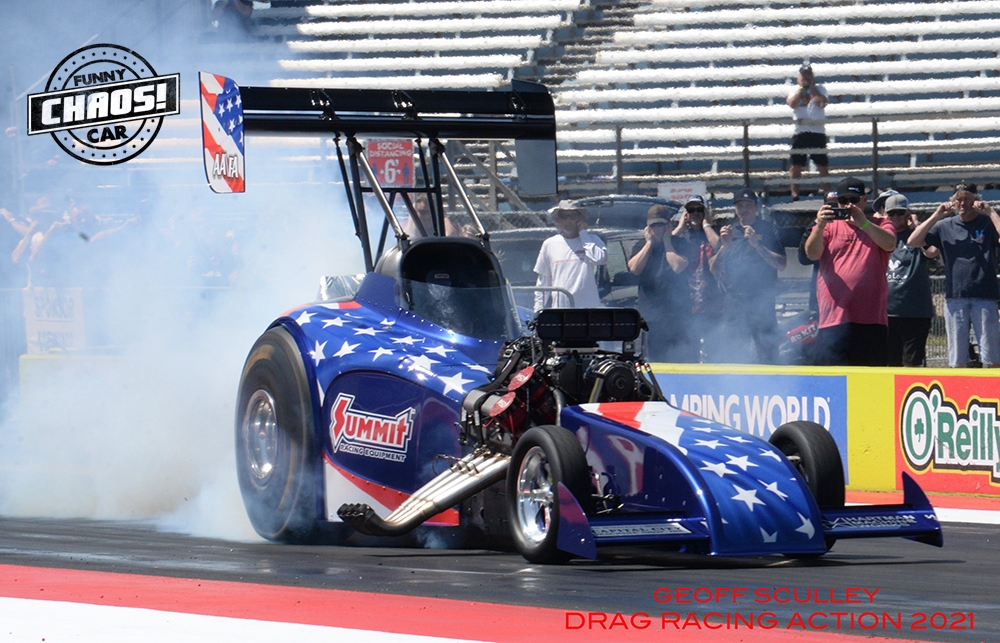 Richard Hartman and Tim Wilkerson's nitro-fueled AA/FA machine made the quickest pass in fuel altered history at the 2021 event, blasting to the first four-second and 300 mph run in class history with a run of 4.920-seconds @ 304.53.
Test and tune along with a group photo opt will be on Thursday with the first round of qualifying scheduled for Friday at noon. The action heats up later on Friday with an "Under the Lights" qualifying session set to begin a 6:30 after a Pre Race ceremony. Saturday has a last chance qualifier at noon, a Texas Drag Racer Reunion including NHRA greats Richard Tharp and Billy Meyer, and the first round scheduled for 5:00.