D'Agnolo Beats Buds for Gators Super Stock Title.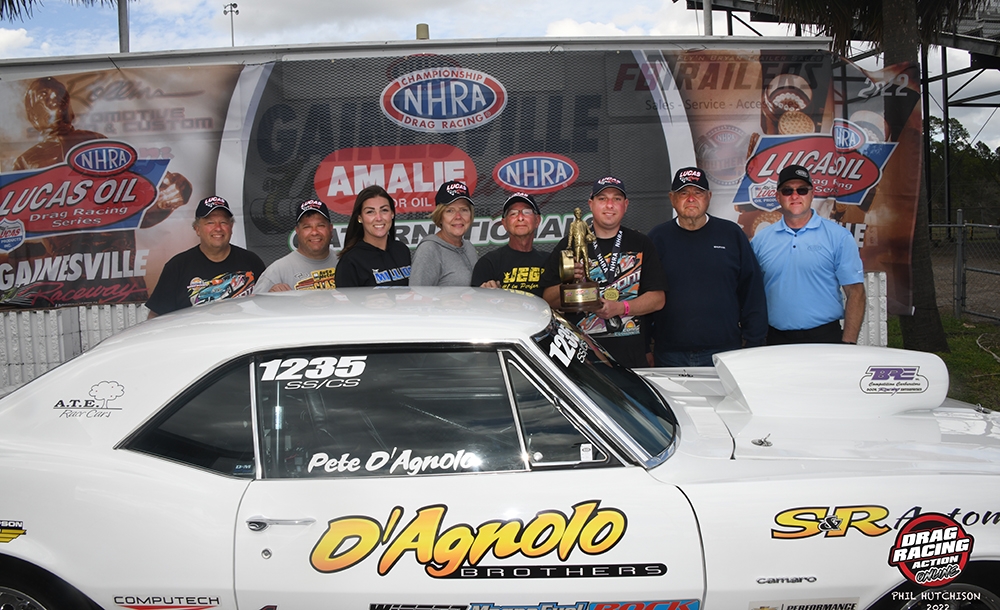 Story and Photos Phil Hutchison
Drag racing is a sport known for friendships. Racers and their families pit in close proximity and spend weekends together throughout the season. Often competitors pitted side by side will meet in the money round.
At the recent Amalie Motor Oil NHRA Gatornationals In Gainesville Fla., the two finalists in Super Stock were more than casual acquaintances. Pete D'Agnolo behind the wheel of his SS/CS Camaro and his competition, Billy Ryan driving his GT/GA Cavalier, have known each other for years. The two met racing at Empire Dragway in Leicester N.Y. and have been friends since. Even with Ryan moving from upstate New York to the Carolinas, the two have remained close.  So close D'Agnolo is a groomsman in Ryan's upcoming wedding.
But there's more. Ryan wasn't the only member of the wedding party D'Agnolo sent home during eliminations, Don Shuford, his second round victim, is also a part of the Ryan wedding. This should make for good table talk at the wedding.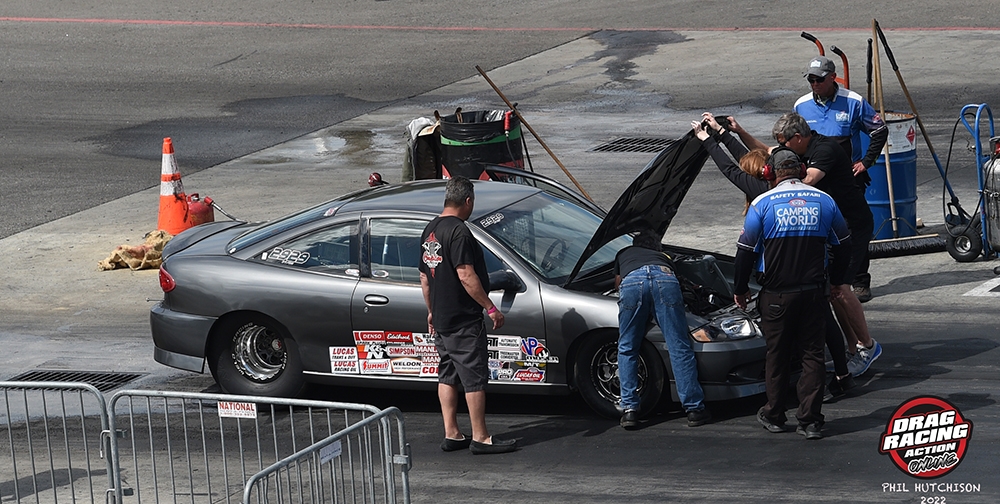 In retrospect, Ryan was lucky to make it to the finals. During his burnout on a semifinal bye run, the motor in Ryan's Chevy quit. Had it been on a Sunday at a normal NHRA national event, Ryan would have been pushed off the starting line and his day would have been done. But this year's edition of the Gators was far from normal. Three days of rain had forced the finals of all Sportsman classes to be run on the Monday after the Pros ran on Sunday. With a laid back atmosphere, Ryan's team and friends were allowed to diagnose the problem and get the car started.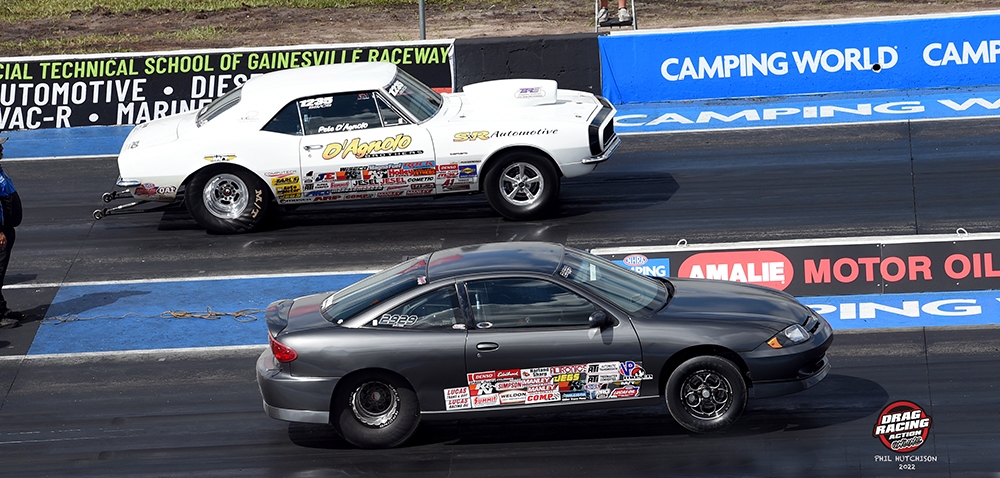 "I made the turnoff after my semifinal round and was headed to the scales wondering where Billy was." D'Agnolo said,  "I wanted to congratulate him and tell him it was cool the two of us being in the finals but I didn't see him. So I went back to my trailer and heard Alan Reinhart over the PA and realized what happened.
"My dad was one of the first to jump in and help. He had an idea it was the distributor and he took the cap off and found the broken piece that was jamming the rotor and got the car fired up. They quickly staged the car and shut if off for the round win. Dan Fletcher, who was helping get the car started, actually sold Billy the motor and Dan had a spare distributor back in his trailer and they swapped the broken one out for a good one for the finals."
For the final round, D'Agnolo dialed his Camaro in at a 9.44 and with a 0.029 reaction time and a 9.459 defeated Ryan's 9.755 on a 9.74 dial and a 0.034 light.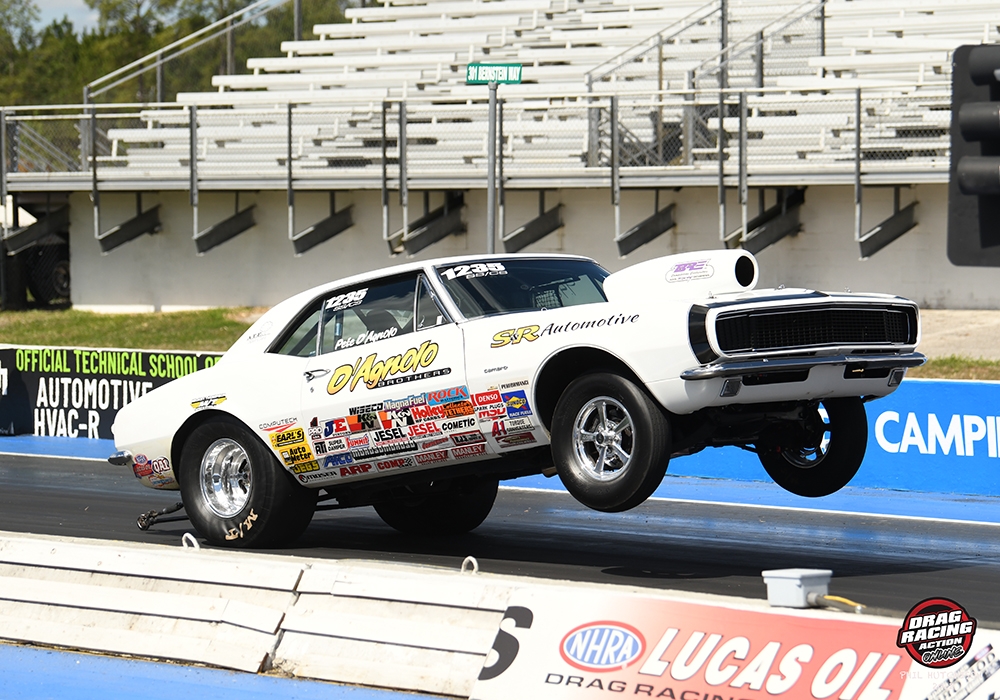 "After all the rain there was no way, we were going to leave early," said D'Agnola. "We're 1,200 miles from home and I said, 'We're not going anywhere.' The weather looked better for the end of the weekend. On top of the bad weather, we had a bad plug and didn't catch it immediately, but we figured it out and we were ok for eliminations."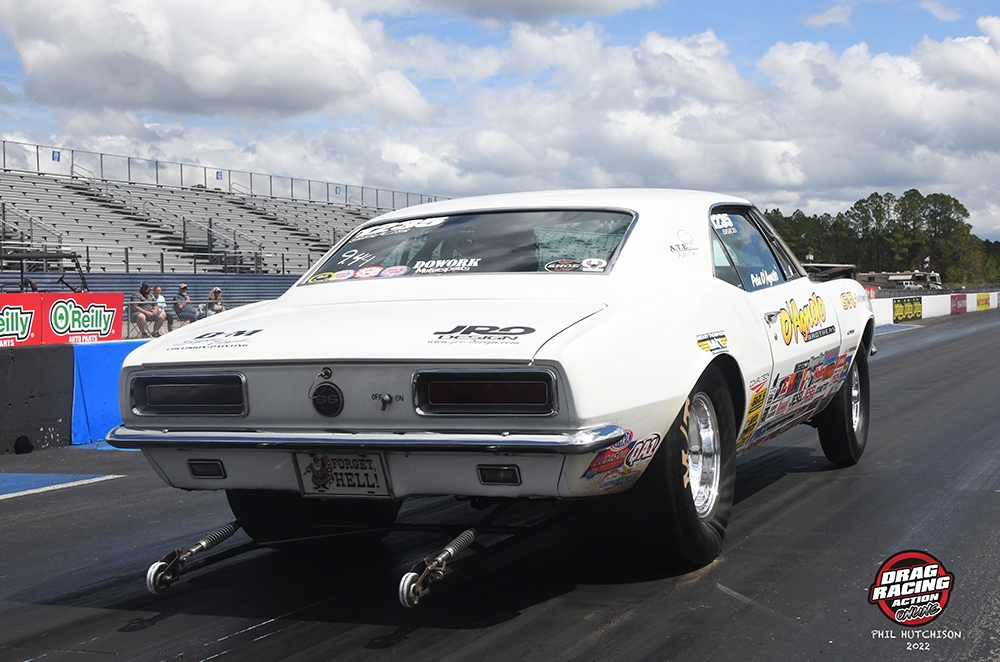 Throughout Monday's eliminations D'Agnolo tweaked his dial in to meet the changing atmospheric conditions. Adding and subtracting a few thousandths when necessary.  "The weather was changing and we had to be on top of it. We have struggled over the years to make the car more predictable and it followed the weather pretty well. In one of the rounds, I'm strapped in the car and I see the flag at the starting line straight out and I told my sister Julie to add a number to my dial."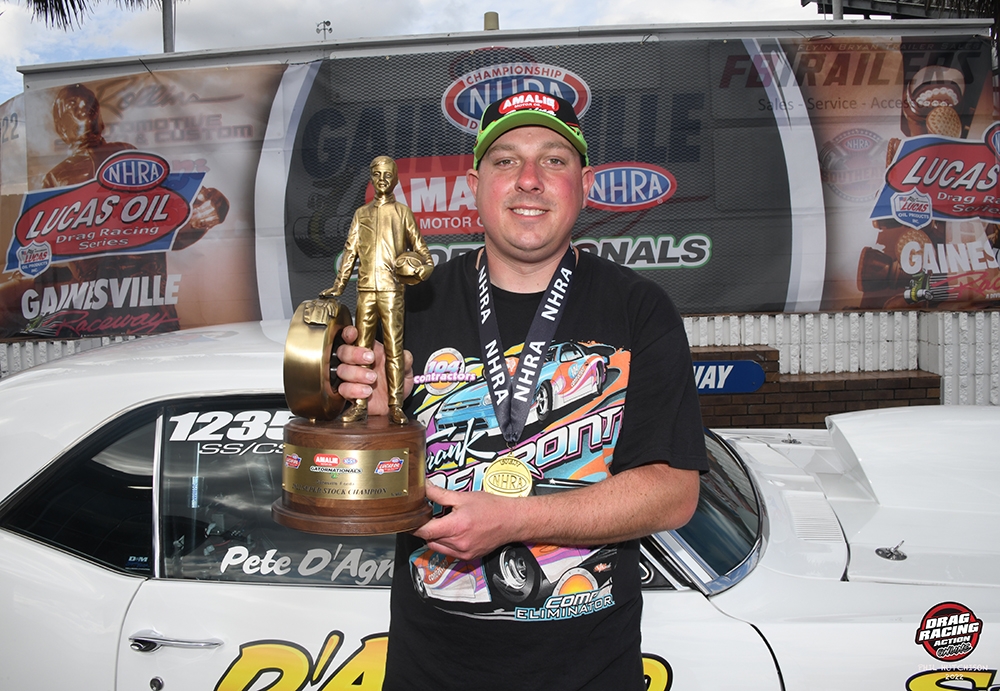 When asked what was his toughest round at the Gators, D'Agnolo replied,"Second round with Don Shuford in his GT/MA Camaro. I had just met Don the week before at the Baby Gators as he's also in Billy's wedding. We raced in the second round at the Baby Gators and I won. After the loss he jokingly said to me. 'That wasn't nice, we just met!' At the national event we met again in round two and I'm thinking 'What are the odds of that?' He had a great 0.003 light but ran five-thousandths under his dial. As I was going down track I'm thinking 'this is not going well' but he broke out.
"When you have a quicker car in Super Stock, it's not as easy to judge when to back off since we are going so quick. Our car is in the quicker half of Super Stock field and we play catch up with most of the cars we race."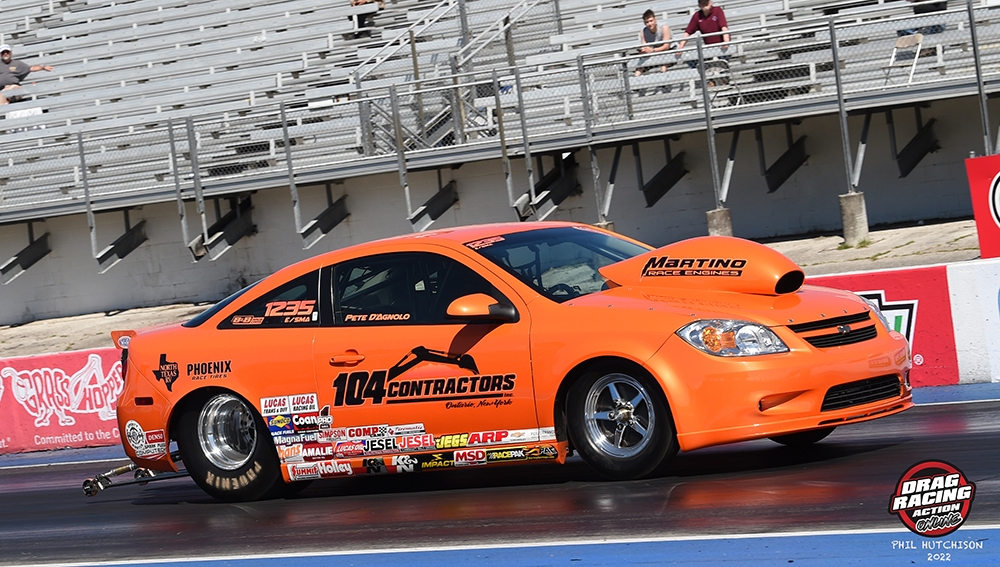 Two Time NED Comp Champ driving the Frank Affronti owned E/SMA Cobalt 
D'Agnolo, the reigning 2021 D1 Lucas Oil Competition Eliminator champ, began driving the Camaro after his dad exited the driver's seat in 2004. "My dad was successful in the old IHRA Modified Eliminator and it fits into the NHRA modified class in Super Stock."
The unique '67 Camaro, which brings to mind late '60s Modified Production cars such as Bill Jenkins' Camaro, was built by Pete Z. D'Agnola's father originally purchased the vehicle as a street car and put 3,000 road miles on it before it was converted into a race car. The chassis was updated in 2015.
D'Agnolo and his dad built the high winding 310 cubic inch motor. As the rules for the class state, aluminum heads are not permitted and after years of using stock Chevy heads that were prone to cracking, a move to a more reliable option was needed, D'Agnolo said, "We jumped on board on a set built by Dart a few years ago and they are great but a lot of headaches as it's hard to find anyone to work on them." A 750 carb prepped by Braswell Carburetion sits atop a custom sheet metal manifold.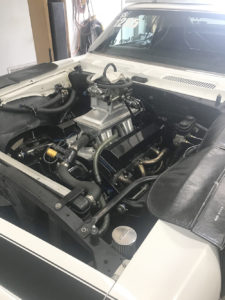 The win at the Gators was D'Agnolo's third NHRA win in Super Stock and his fourth career having won Competition Eliminator at the JEGS SPORTSnationals at Columbus, Ohio in 2021.
"I want to thank my mom Nancy, my dad Sam, my sister Julie along with Uncle Tony and Art Jones who helped with the Gators win. Also my girlfriend Krissy who stayed back in New York keeping everything going."