Hagan and Glenn win again, Brown rejuvenated by Four-Wide glory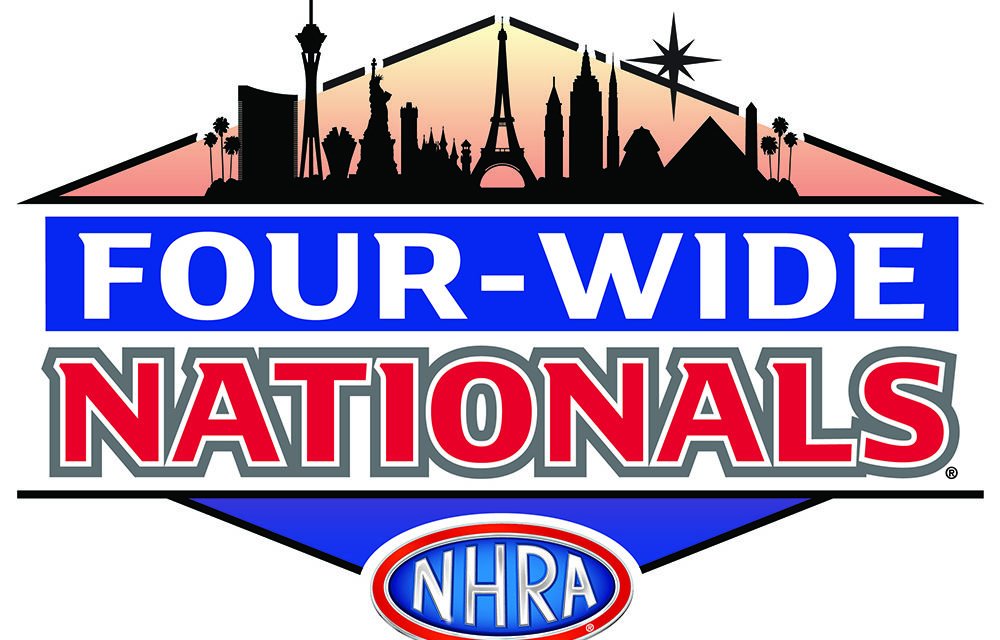 Courtesy NHRA  Images Dave O
The NHRA Four-Wide Nationals marked the first of two consecutive races in the four-across format, and Matt Hagan (Funny Car), Antron Brown (Top Fuel), and Dallas Glenn (Pro Stock) each claimed victory.
The NHRA Four-Wide Nationals at The Strip at Las Vegas Motor Speedway marked the first of two consecutive races in the four-across format, and Matt Hagan (Funny Car), Antron Brown (Top Fuel), and Dallas Glenn (Pro Stock) each claimed victory. For Brown, it was a return to splendor as he earned his first win of the season, and for Hagan and Glenn, the triumph was an extension of the lead they already held in their respective categories.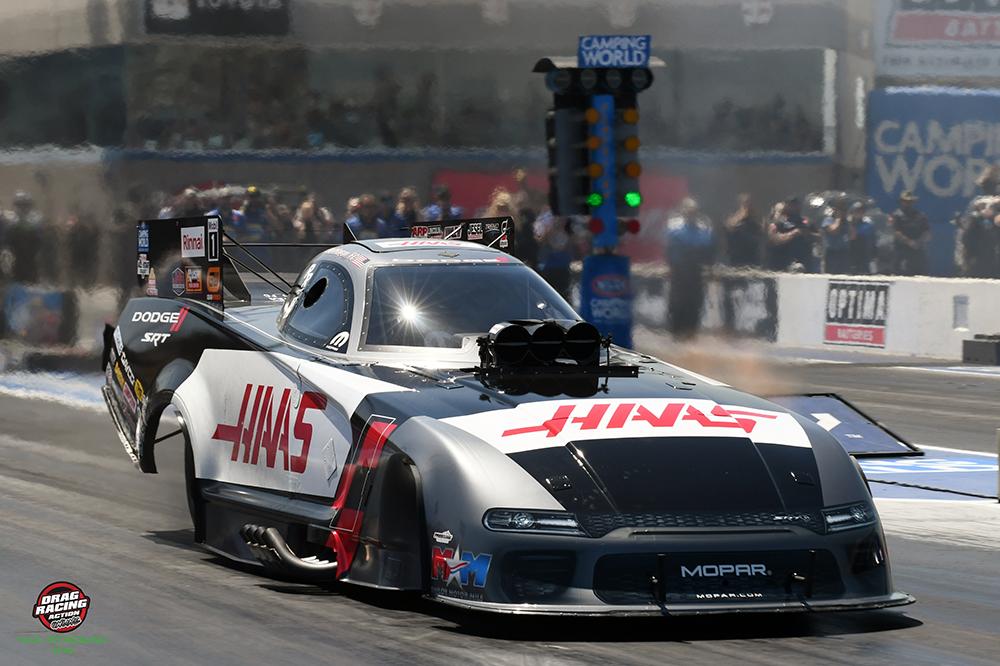 The Matt Hagan Express kept on rolling through Las Vegas as the three-time world champion scored his third win in four starts this season. Hagan expanded his incoming points lead by racing his way to the finish line in the final-round quad ahead of Tim Wilkerson, John Force, ad Chad Green. Hagan joined his team owner, Tony Stewart, who won in Top Alcohol Dragster, in the winner's circle, the 46th of Hagan's career.
"I went up there, and I was like, 'Tony's won, no pressure,' you know? And then he comes and crawls under the body and says, 'I just won; you better win. Let's go.' Ah, I feel a little pressure now. But it's great to share this winner's circle with Tony Stewart, it's a huge highlight of my career."
Hagan, the runner-up at this event last year, was his seventh career four-wide final and scored his second four-wide win and first since Charlotte 2013.
"I've done everything in the four-wide from not staging the car on time to red lighting to not knowing which lane I'm in, so you've got to kind of dummy it down. My crew chief does a really good job of stepping his foot in the beams and I look at the bulb. What's crazy was, in round two, today, Force turned off the top bulb and that distracts you because you look over and then you come back and the Tree's falling. It makes you get out of character. I think anybody that says that they got the format figured out, it's probably BS,. You get lucky out here, you do a good job, and you try to try to dumb it down to make sure that you're figuring out where you're at and what you're doing."
Hagan qualified the Dickie Venables-tuned Haas Automation Dodge in the No. 3 spot with a 3.936, then won all three of his quads. In the first round, he finished ahead of surprise qualifier Jeff Diehl with a 3.997 then ran 3.968 to reach the final ahead of Force's 4.069.
Wilkerson, who had one previous four-wide win, in Charlotte in 2016, reached the final, his sixth in four-wide competition, powering his Scag Power Equipment Ford to the money round from the No. 8 qualifying spot (3.967) by finishing second behind low qualifier Cruz Pedregon in the opening round and then winning hi second-round quad ahead of Green, whose car s tuned by Wilkerson's son, Daniel.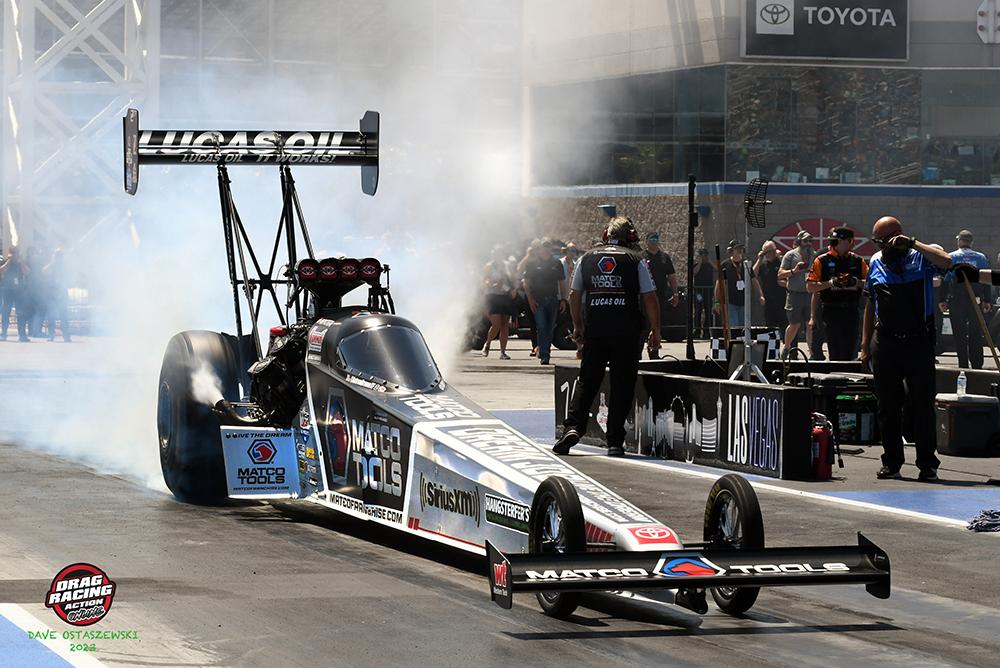 Brown collected his first win of the 2023 season and his first since last fall's event in Charlotte, driving his Mark Oswald- and Brian Corradi-wrenched Matco Tools dragster to a final-round victory ahead of Steve Torrence, Brittany Force, and Josh Hart. Brown's won the event, the 72nd of his career, with a 3.760 to finish ahead of Torrence's 3.774, which edged Force's 3.76 for a holeshot second-place finish. Hart finished fourth with a 3.79 in a brilliant four-wide finale.
"When you go to four-wides, everything's crazy. You know, I mean, it's kind of a battle royal. And we showed it there in that final. All four cars were right there with each other. Man, I'm super pumped, super proud, because we were working on our stuff this offseason to make it better. We didn't stay like we did last year; we even changed more stuff. Just stay after it and keep working. We want to get better and better.
"We know when the Countdown comes, you have to be strong, but when you go out there and follow around with people that win races, have won championships, Good Lord. I mean it was a battle royale."
Brown, who was appearing in his NHRA-record 10th four-wide final and had a pair of wins in Charlotte (2014 and '15), finished second in his opening quad behind reigning world champ and defending event winner Force and second behind her again in their second-round quad, 3.75 to 3.76.
Torrence, a six-time Four-Wide Nationals winner, also started his raceday with a second-place finish in his first quad, coming in behind Hart, and did so again in a wild second-round race where both battled for traction and made four-second passes but won because 2022 Charlotte four-wide champ Mike Salinas smoked the tires and Shawn Langdon was timed out for not staging quickly enough.
With his runner-up, Torrence has move back into the points lead in Top Fuel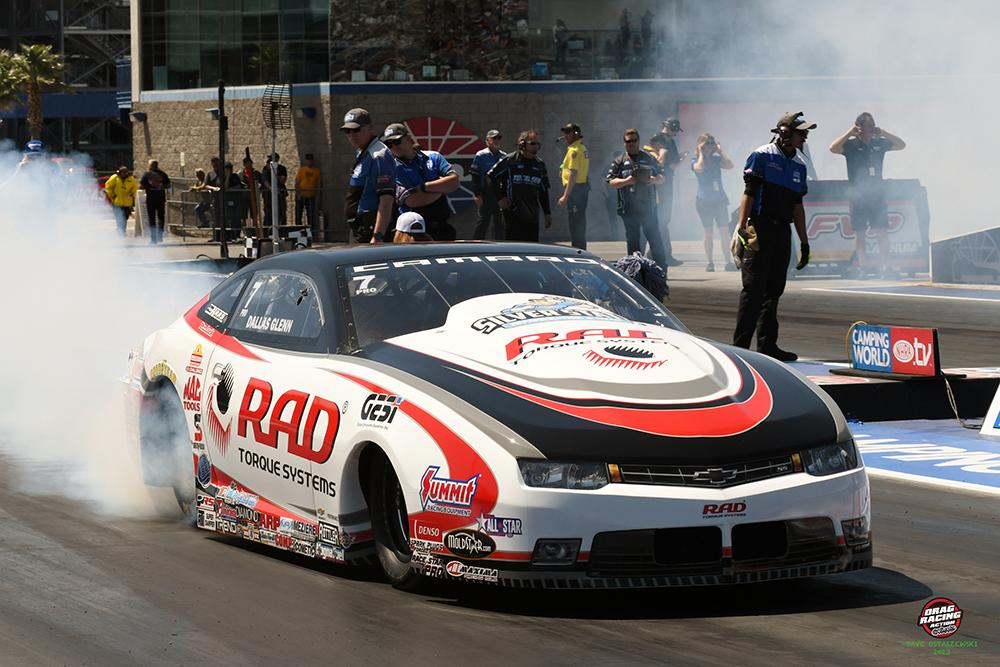 Pro Stock points leader Glenn, driving the RAD Torque Systems Chevrolet Camaro, grabbed a second consecutive victory after sealing the deal at the Winternatonals two weeks ago. His Las Vegas win in the four-wide format echoes the very first win of his young professional career – he earned his first Pro Stock trophy at the Charlotte Four-Wide Nationals in 2021, his rookie season.
"Four-wide is definitely chaos," said Glenn. "Even though I was definitely not the best today, I was just barely good enough to get it done, and that's what matters in four-wide. You don't have to win the first two, you just have to win the last one. Going into that final, I knew Cristian has been driving very, very well, and I knew I was going to have to be good. I think T.J. and I staged about the same time, and then I almost didn't get my foot down. When I let go, it was like 'Oh, I didn't think I got that very good.' I was just running through the gears, it went a little bit left, and it sounded a little weird near the finish line – but then I saw my win light come on and start flashing. I was just super pumped up."
Glenn was the provisional low qualifier on Friday at The Strip and ultimately forfeited the top spot to KB Titan Racing (KBT) teammate Matt Hartford. Starting from the No. 2 position, Glenn squared off with KBT teammate Kyle Koretsky, Harlow Sammons Racing campaigner Mason McGaha, and part-time Pro Stock competitor Steve Graham, who was making his second start of the season.
A 6.636-second pass at 206.51 mph sent the win light flashing for Glenn, meaning he was the winner of the round, while Graham's steadily lit win light signified that he was runner-up for the round and would move ahead on a 6.701.
Glenn's 6.654, 205.98 in the second round guaranteed a third trip to a four-wide final and the 10th final of his career. KBT's Deric Kramer also advanced from the quad with a brilliant .006 reaction and 6.680, 206.10.
On the other side of the ladder, Gatornationals winner Troy Coughlin Jr., a 2021 Charlotte Four-Wide finalist, clocked a 6.638, 207.59 in the first round to move ahead along with Elite Motorsports teammate Cristian Cuadra.
Coughlin was stout at the starting line in round two, launching with a .027-second reaction time and driving the JEGS.com/White Castle Chevrolet Camaro to a winning 6.663, 206.86. Cuadra also advanced in his Corral Boots Camaro, utilizing a .009 light with a 6.669 to hold back Greg Anderson, who was .032 at the hit and 6.657, 205.91 at the final stripe.
In the final, Glenn was second-quickest in terms of elapsed time to Coughlin, but a better reaction time – .039 to .051 – tipped the scales in the third-year competitor's favor. Glenn won the race on a 6.649, 206.29 to Coughlin's 6.646, 206.35.
"This is absolutely the best car I've ever had, by far," said Glenn, who leads Coughlin in the points by 51 markers. "I want to capitalize on it the best I can. [Having the points lead] is something new; I've always been hungry chasing somebody, now I have to fend off the wolves coming for me. It's a little bit different of an experience, but I'm going to enjoy it as long as I can."
LUCAS OIL SERIES FINAL-ROUND RESULTS
Top Alcohol Dragster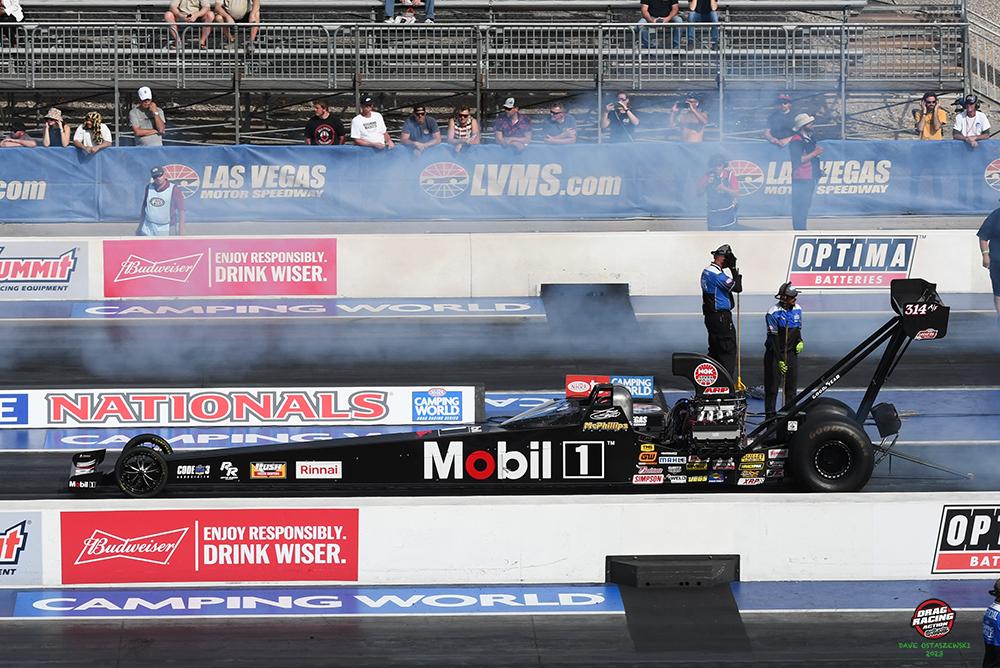 Tony Stewart, 5.324, 269.62 def. Todd Bruce, 5.332, 270.97 and Chris Demke, 5.355, 270.64 and Mike Coughlin, 5.351, 270.75;
Top Alcohol Funny Car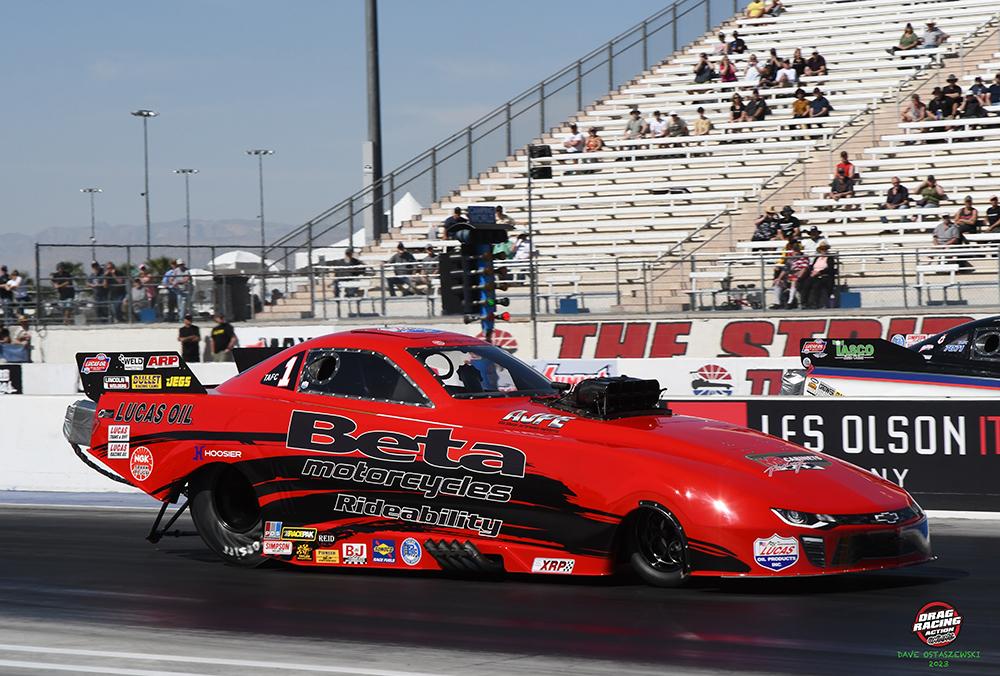 Doug Gordon, Chevy Camaro, 5.506, 266.42 def. Ulf Leanders, Camaro, 5.530, 261.57 and Brian Hough, Camaro, 6.564, 118.79 and Jake Guadagnolo, Camaro, 5.670, 248.07;
Competition Eliminator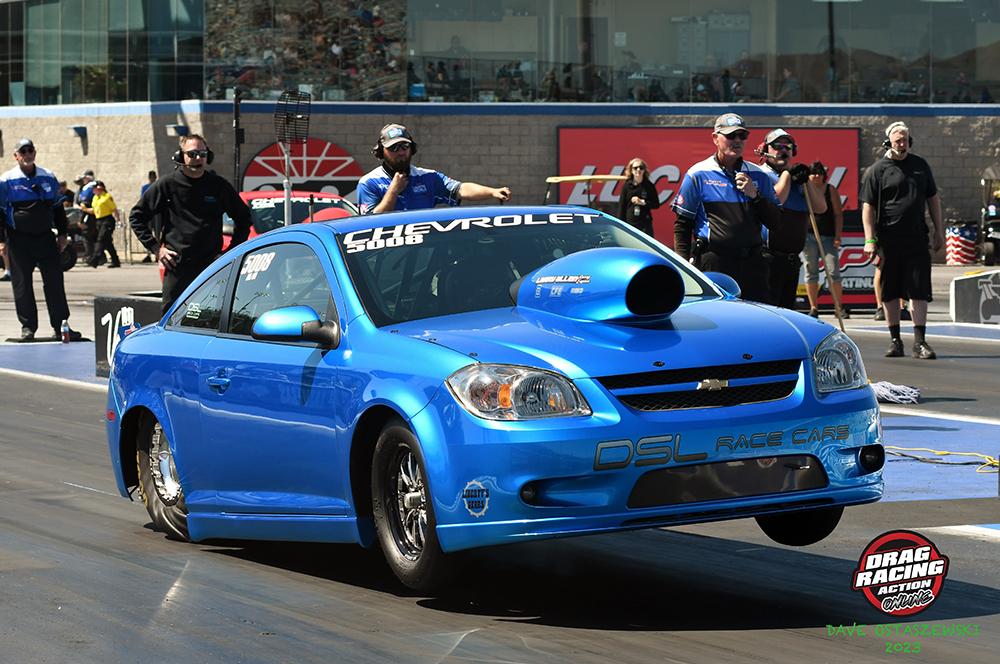 Travis Gusso, Chevy Cobalt, 8.792, 154.92  def. Jeff Taylor, Cobalt, 7.115, 185.43.
Super Stock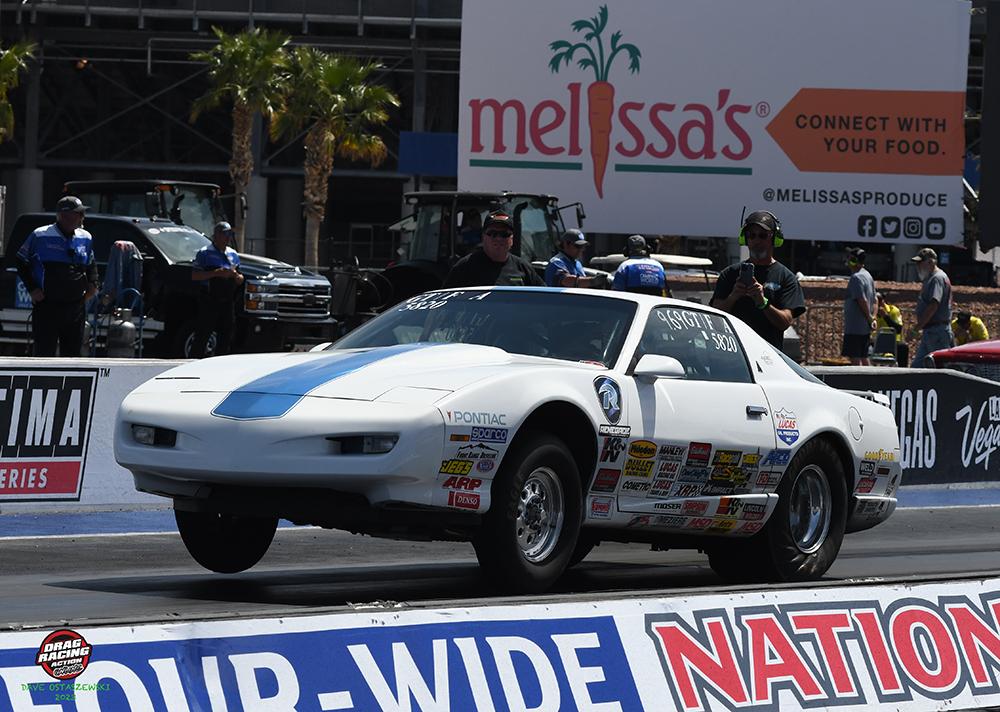 Brad Burton, Pontiac Firebird, 9.579, 131.18  def. Trey Vetter, Chevy Cobalt, 9.120, 139.96.
Stock Eliminator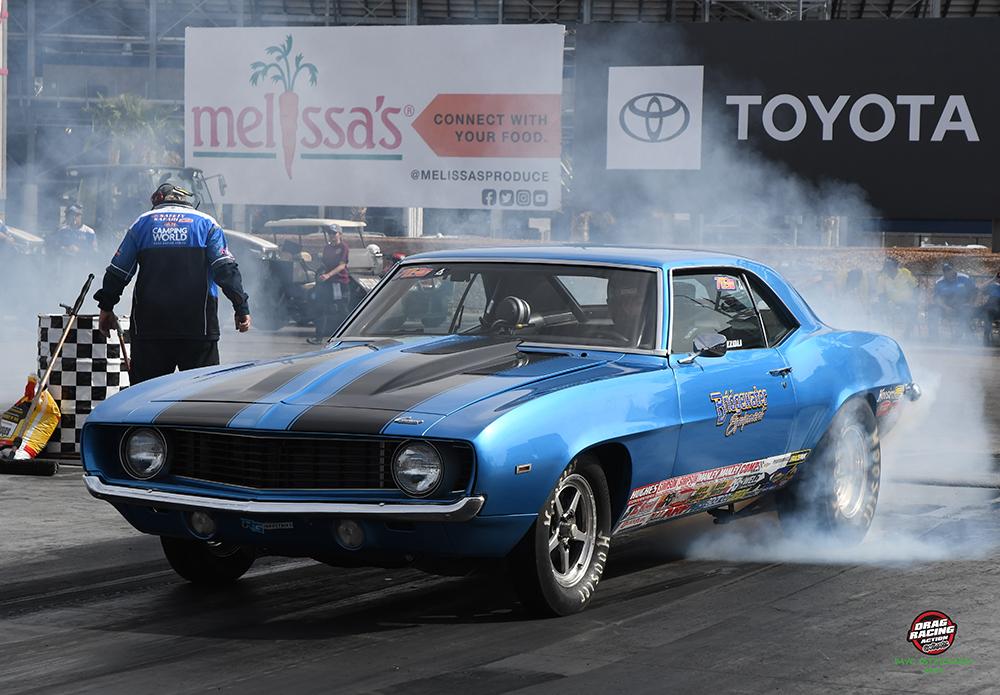 Kyle Rizzoli, Chevy Camaro, 10.363, 118.83  def. John Gray, Plymouth Demon, 11.187, 113.47.
Super Comp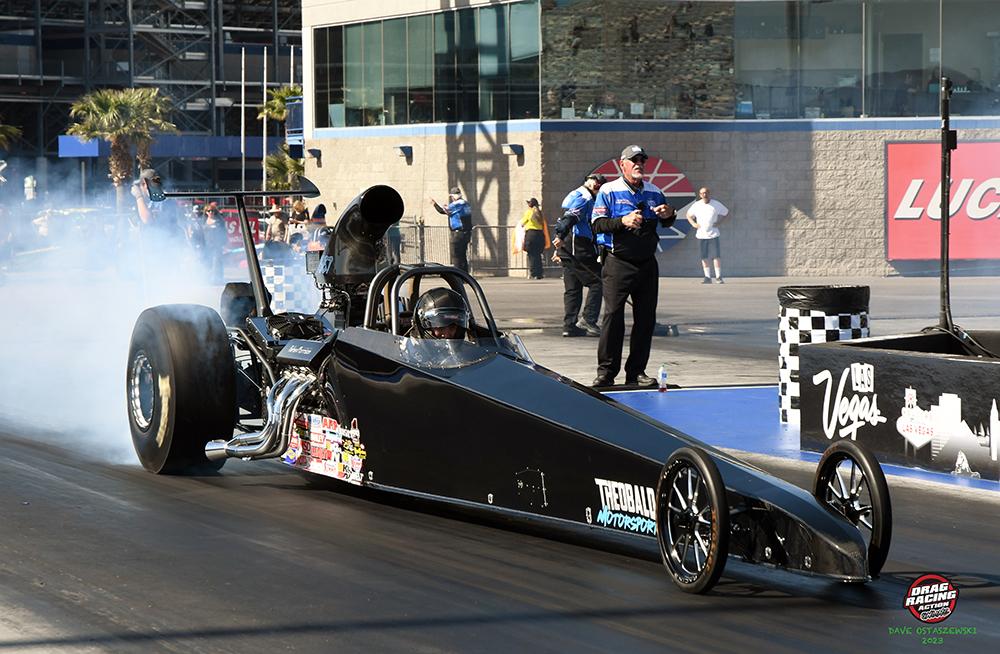 Tanner Theobald, Dragster, 9.062, 159.59  def. Doug Johnson, Dragster, 9.019, 172.04.
Super Gas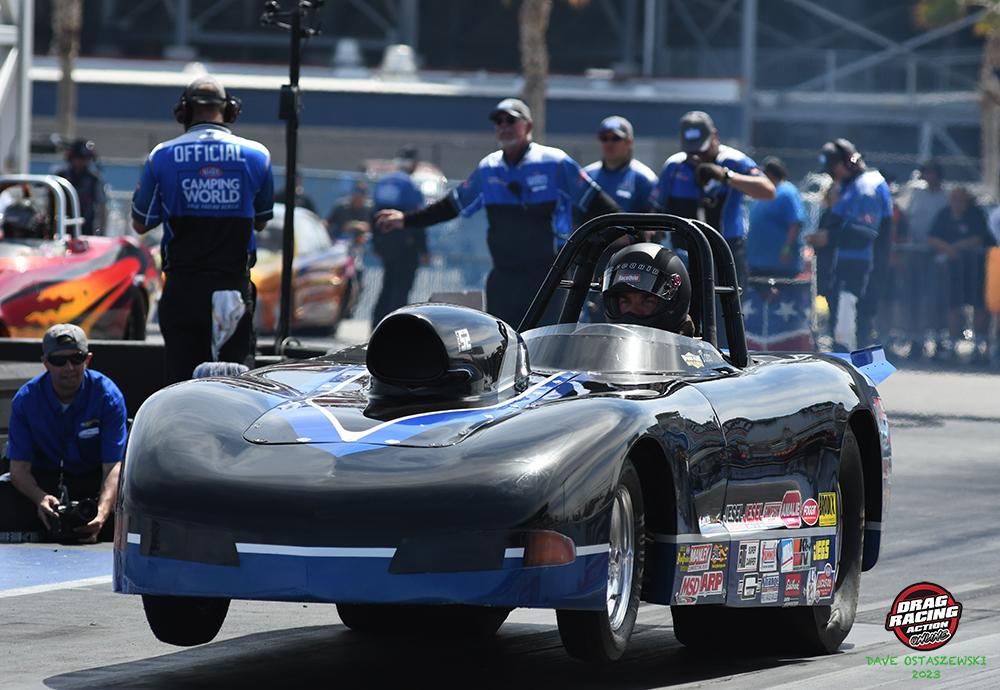 Tom Carlson, Chevy Corvette, 10.053, 159.21  def. Mark Philbrick, Ford Mustang, 10.065, 155.04.
Top Dragster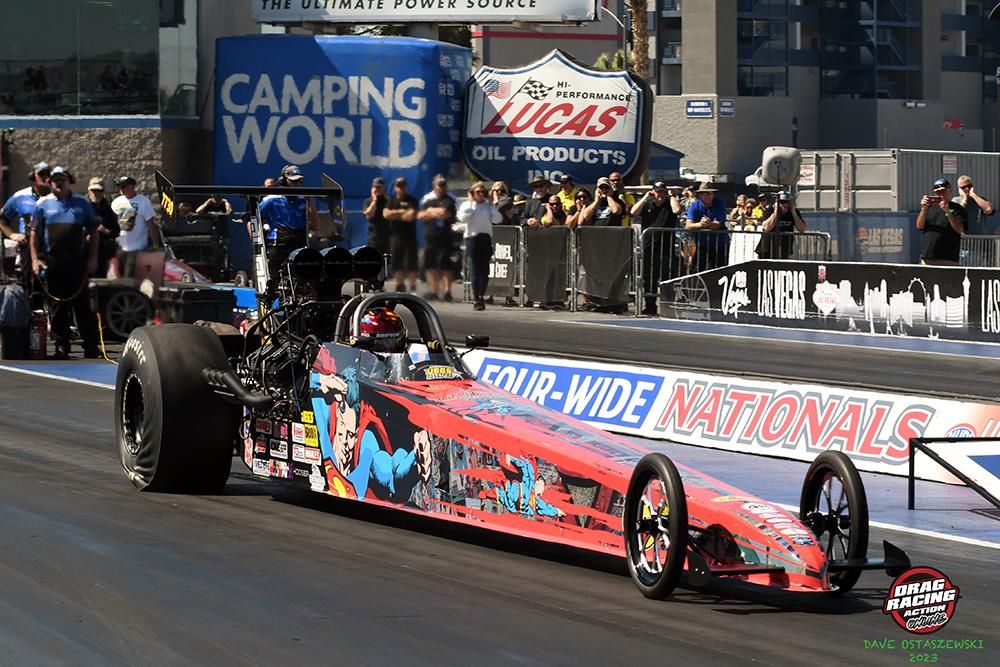 Mike MacBrair, Dragster, 6.411, 212.06  def. Dan Naylor, Dragster, 6.285, 217.60.