SICK WEEK IN FLORIDA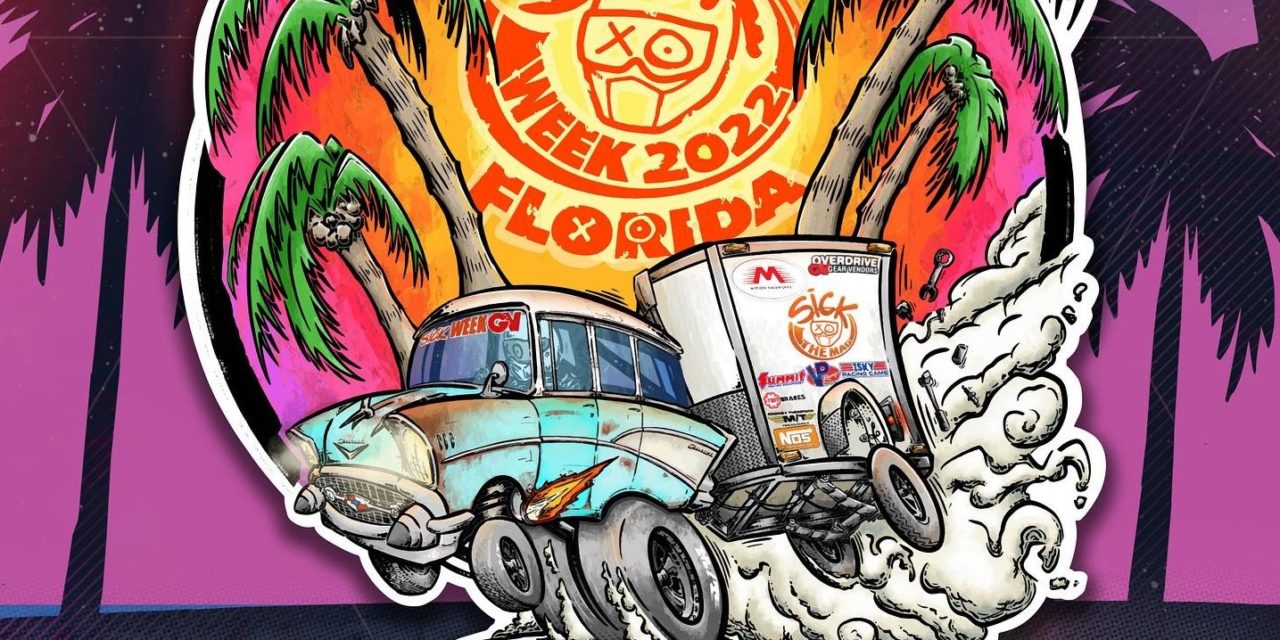 STOW, OHIO – Jan. 31, 2022 – Mickey Thompson Tires & Wheels has signed on as the Official Tire Sponsor of the 2022 SICK WEEK in Florida, a new drag-and-drive event created by Tom Bailey and Sick
The Mag.
Set for Feb. 7-11, the five-day event will visit four tracks—Bradenton Raceway Park, Orlando Speed World and Gainesville Raceway in Florida, and South Georgia Motorsports Park in Valdosta, Georgia.
"We're thrilled to be a part of the inaugural 2022 SICK WEEK Florida," said Jason Moulton, Sr. Motorsports Manager, Mickey Thompson Tires & Wheels. "Tom and his group want the event to be seen as a social gathering as much as a competition, and it's a great chance to prove what our full line of ET Drag and ET Street tires can do under the most extreme circumstances."
Created to provide a premium experience for racers, with high-quality tracks and an emphasis on drivers and routes, 2022 SICK WEEK Florida anticipates more than 300 competitors—including major YouTube influencers.
A livestream of the competition is expected to draw thousands of viewers, and the event will also be featured in a special edition of Sick The Mag. Learn more at sickthemagazine.com/sick-week.
For more information about Mickey Thompson's complete lines of drag racing and performance tires, visit mickeythompsontires.com.