EDELBROCK CARBURETORS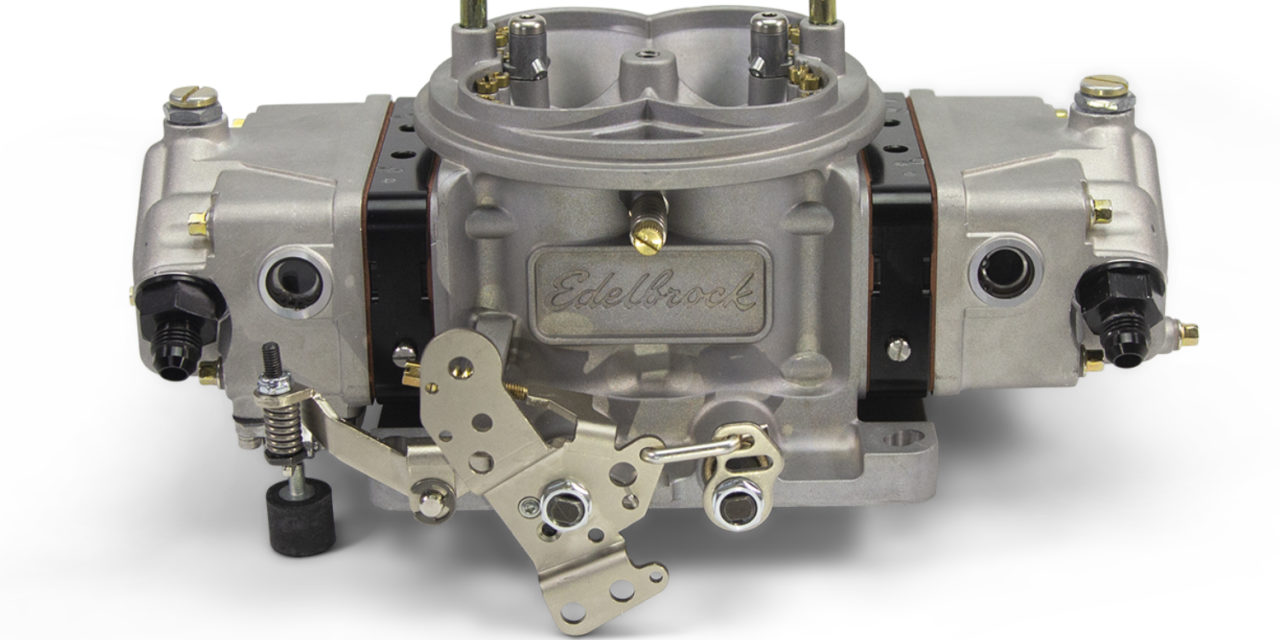 The new line of Edelbrock VRS-4150 Race and Performance Carburetors is packed with features that will appeal to racers, engine builders and carb tuners, as well as the hot street enthusiast looking to improve performance.
The VRS-4150 is street friendly but race ready. The one-piece, cast aluminum bodies fit all 4150 and 4500 carb flange manifolds without requiring an adapter plate and are available in 650, 750, 850, & 950 CFM models.
A street throttle arm, PTFE-coated throttle shafts and built-in provisions for a standard GM three-wire TPS mount add features to this carburetor that are ideal for any user. Multiple vacuum hook-ups keep this carburetor usable on the street but still ready for the track with larger capacity fuel bowls and four circuit billet metering blocks with screw-in emulsion bleeds. All of these features make for easy tuning and great versatility in many applications.