LIGHTWEIGHT BRAKE KITS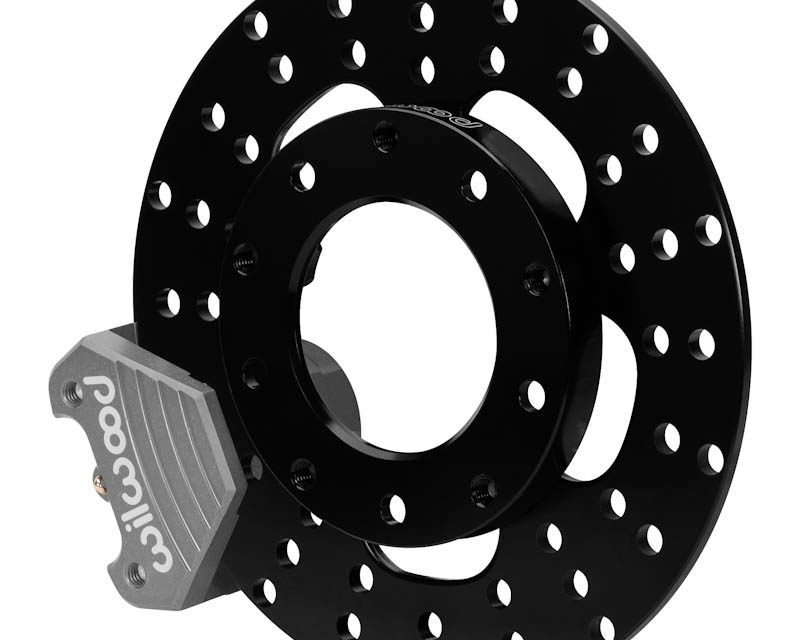 Every pound counts in drag racing. Wilwood Racing's new front kits for struts with spindle-mounted wheels are some of the lightest brakes available, at less than six pounds per wheel. That includes the Dynalite billet aluminum single-piston caliper, 10.00" drilled rotor, hat, brackets, brake lines and hardware.
These kits deliver supplemental braking on cars using rear brakes and parachutes for most of their stopping. Kits are available for the popular AFCO and Santhuff's drag racing struts with various wheels. For more info, contact Wilwwod.