2022 NHRA Lucas Oil Drag Racing Series Results from Southeast Division at South Georgia Motorsports Park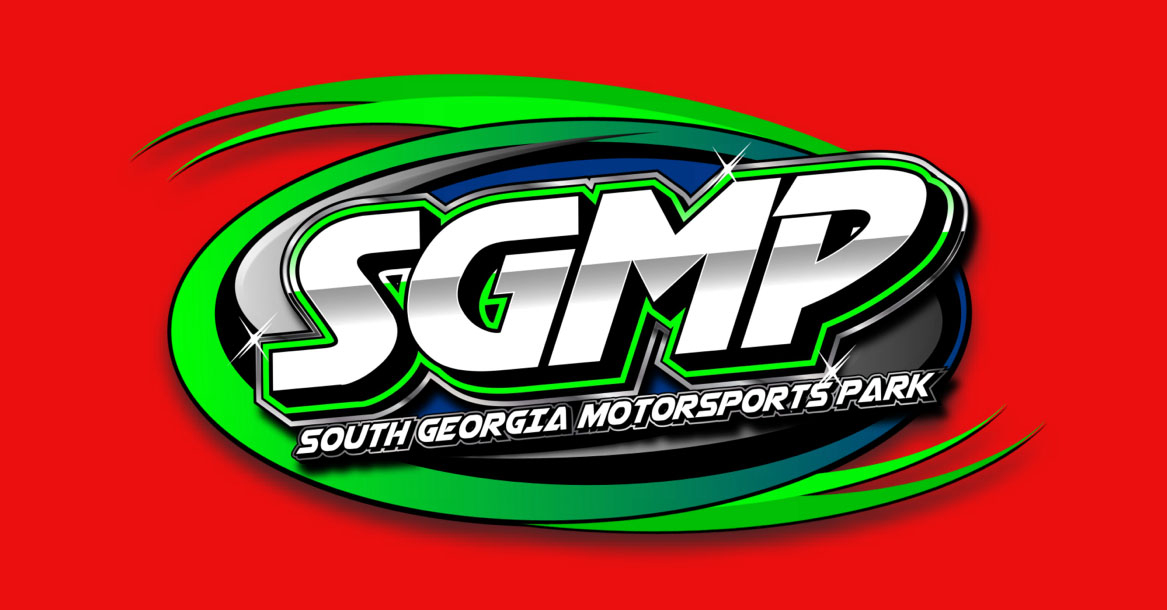 Images Courtesy of Rhonda Hogue McCole and Kayln Fox
It's official; the 2022 NHRA Lucas Oil Series is on.  After what seemed like a quick offseason, the first event of the year was held at South Georgia Motorsport Park outside of Valdosta Ga.
After qualifying was completed in the morning, rain-washed away the Saturday afternoon action after three of the NHRA classes had finished their first round and Super Stock was down to one pair when the weather forced the race to be put on hold.
Sunday was sunny and cold but the track personnel and the D2 NHRA crew got the race completed and the winners were crowned.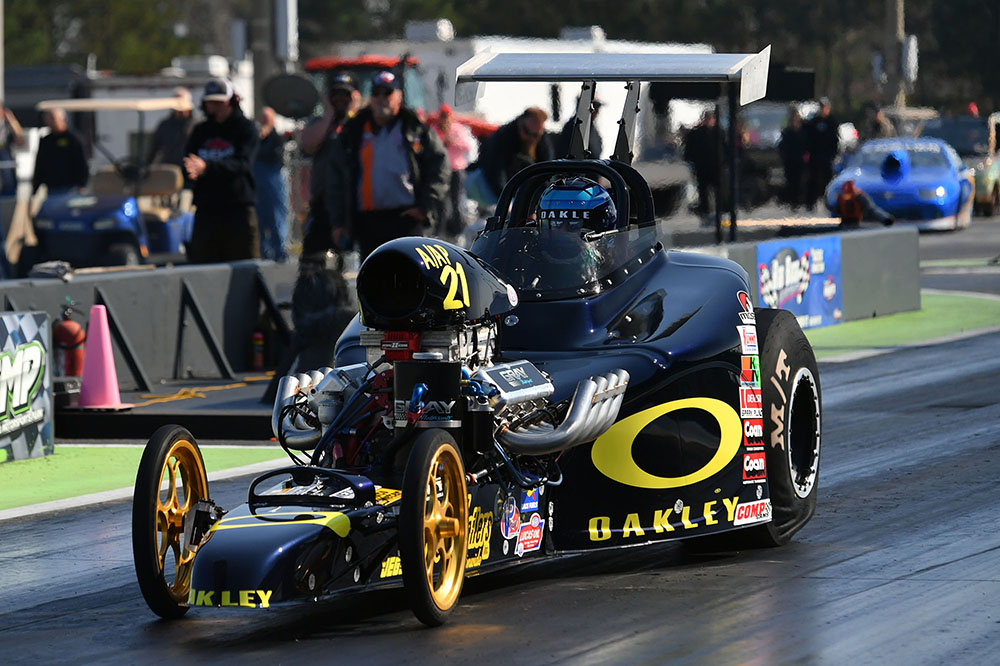 Winning Competition Eliminator was the A/AP Bantam of defending division champ David Eaton from Merritt Island FL over the red lighting F/AA Cavalier of Van Puckett from Monroe GA. Eaton and Puckett qualified at the top of the list with Eaton running a 0.604 under 6.626 for the #1 spot as Puckett was right behind him with a 0.600 under 7.92 in his Chevy.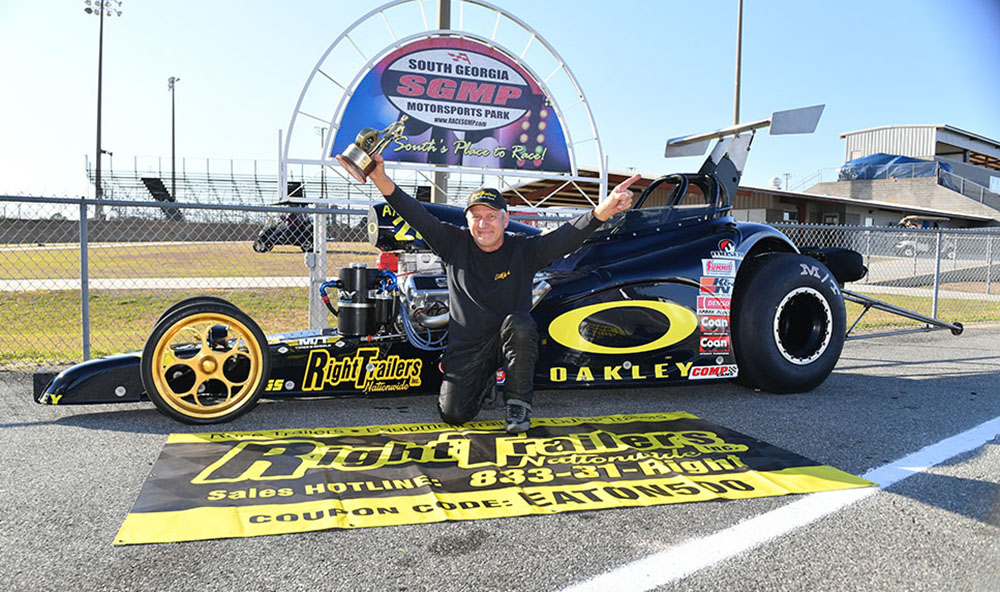 The win was the eighth Lucas Divisional win for Eaton who earlier in eliminations defeated the  B/SMA of Matt Alvey and Tom Ratliff's E/ED while Puckett took out John Frech's ageless F/D and multi time winner Santo Volpe in his A/EA to make the finals.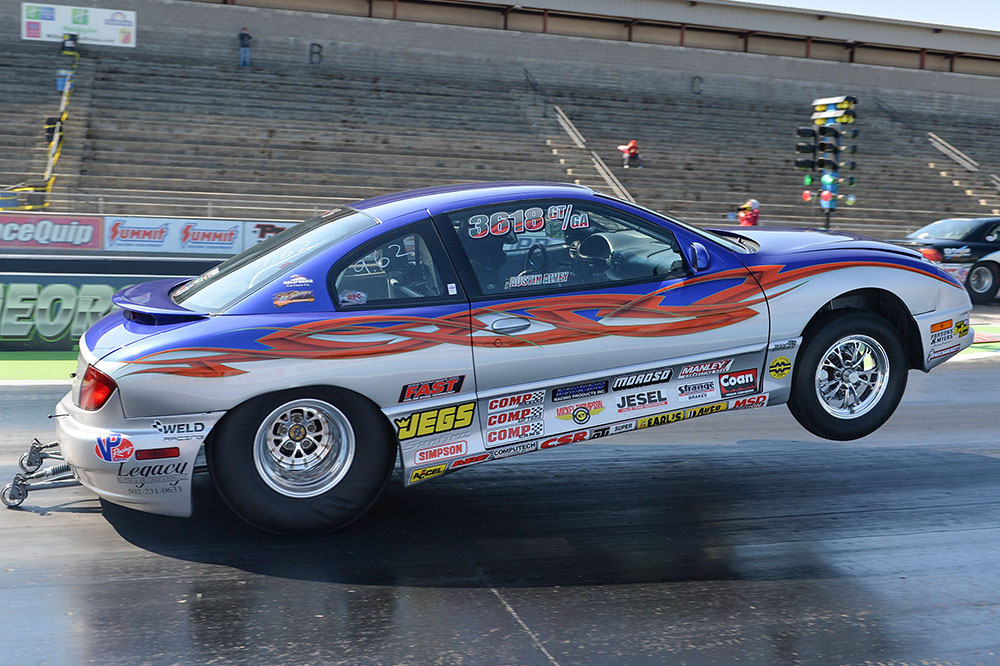 In Super Stock Austin Alvey from Taylorsville Ky, took his GT/GA '05 Sunfire from the #19 qualifying spot to the win over the SS/DM of Mike Crutchfield from Montgomery Ala. Alvey got the better light and it made the difference as Crutchfield ran closer to his dial of 8.81 with a nearly right on 8.82 but Alvey's 0.030 RT made the difference at the stripe as he ran a 9.627 on his 9.61 dial in the win. The win at South Georgia was the second career divisional for Alvey.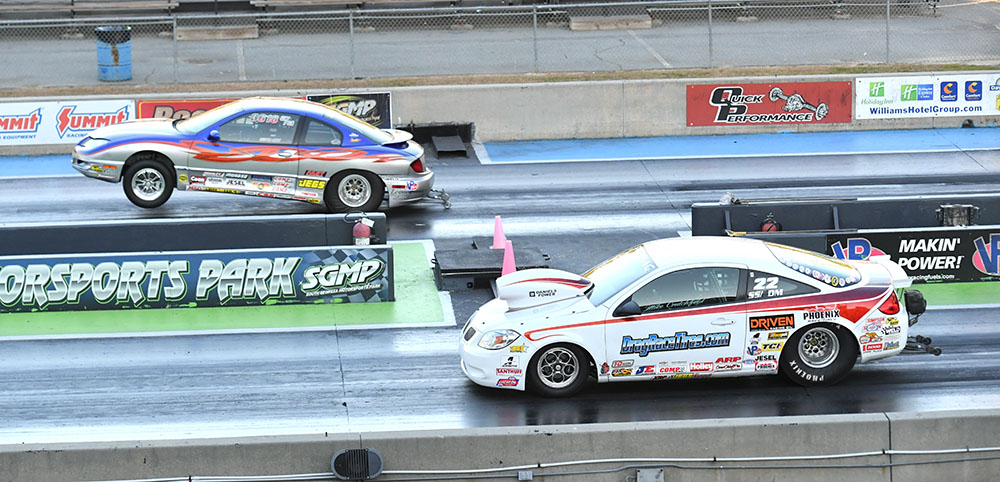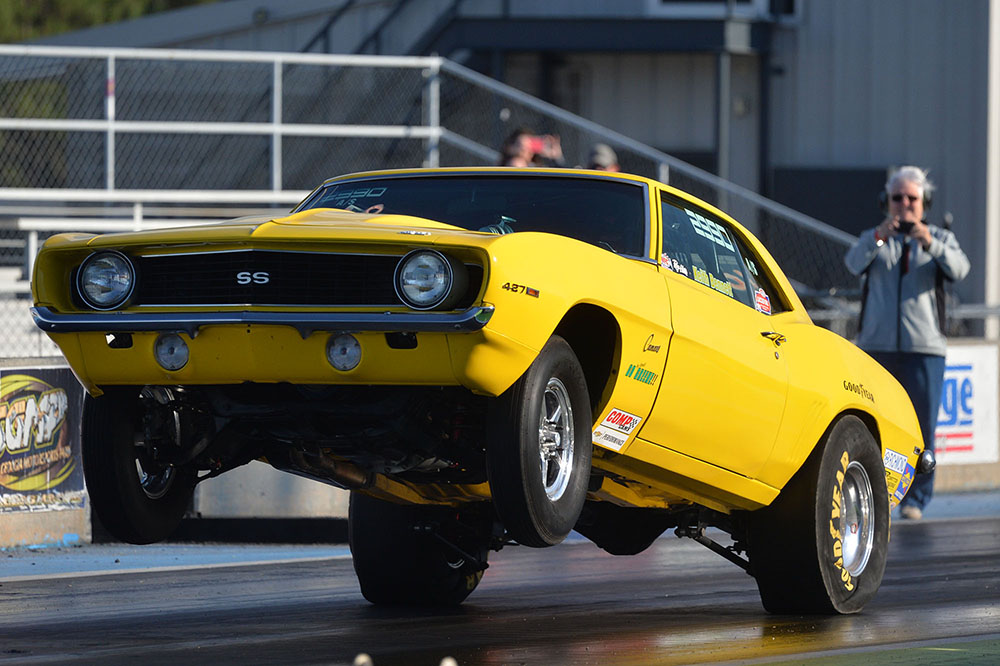 Winning his first ever Lucas Oil Series event in Stock Eliminator was Keith Bennett from Lakeland FL. Bennett driving his '69 A/S Camaro defeated the C/SA '68 Barracuda of D3 racer Doug Duell in the final running a 10.135 on a 10.08 dial as Duell broke out with a 10.428 on a 10.44 dial.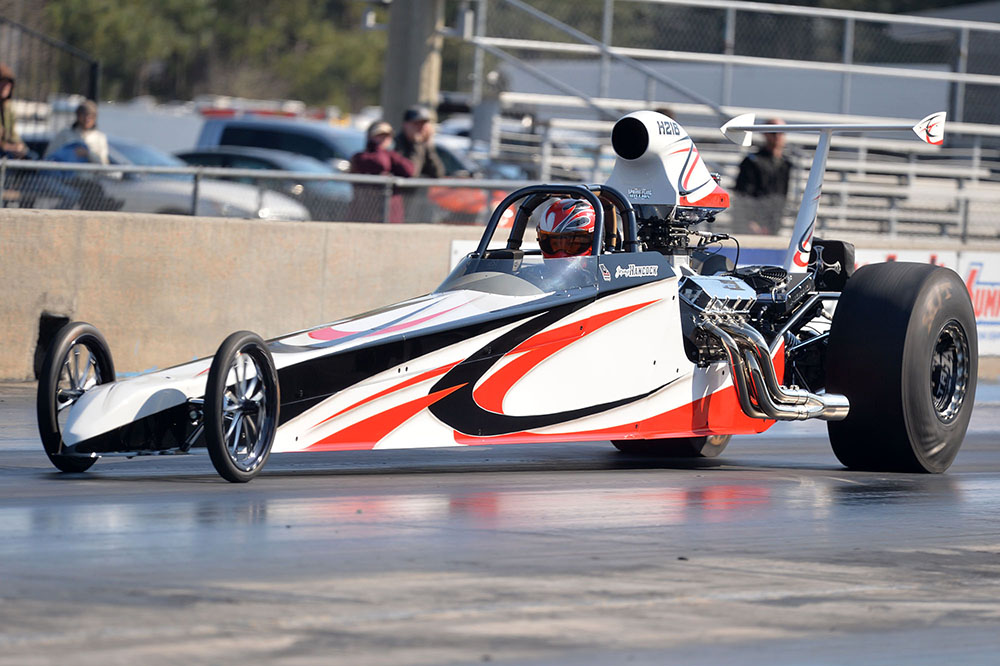 Jeremy Hancock from Commerce Ga ran a near perfect 6.928 on a 6.92 dial to win Top Dragster over multi time champ Steve Furr. Furr, from Harrisburg N.C. was no slouch as his 6.152 on a 6.14 dial was right there in the lights but lost the race by a little more than a foot at the stripe. The win was Hancock's third Lucas Oil win.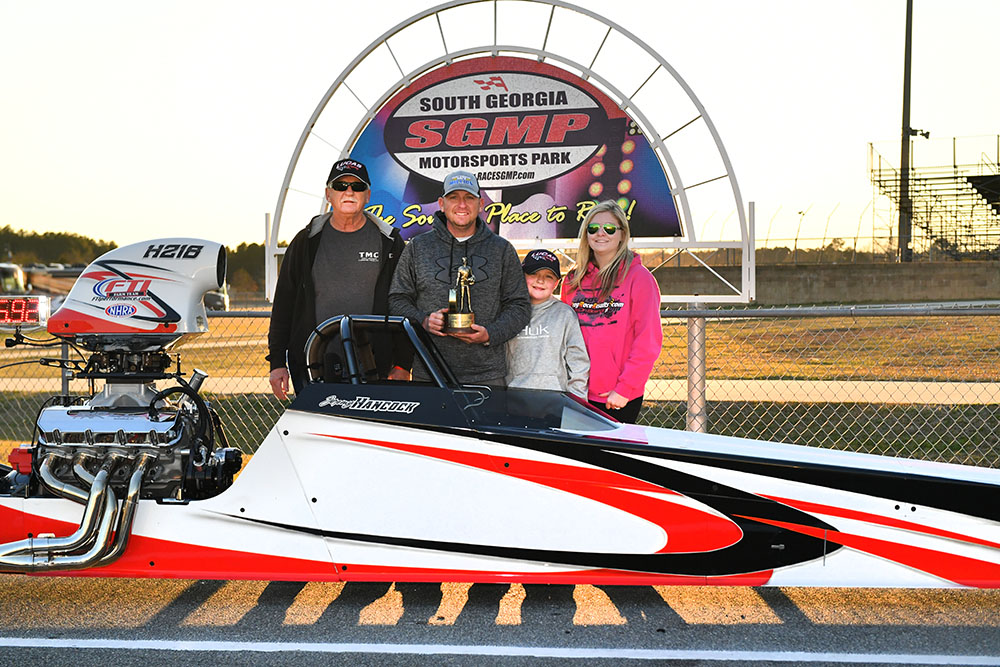 Division Four racer Cole Prejean from Saint Amant La., cut a killer 0.003 light in the finals of Top Sportsman in his '05 GTO and coupled with a 7.138 on a 7.10 dial took the win over Crawfordville Fla. racer Bruce Duncan. Duncan was never in the race as his terrible 0.399 RT killed any chances of a win and he ended up pushing his '05 Chevy Cobalt too quick with a 6.618 on his 6.62 dial in the loss.  The win at SGMP was Prejean's second career Lucas Oil Racing Series Wally.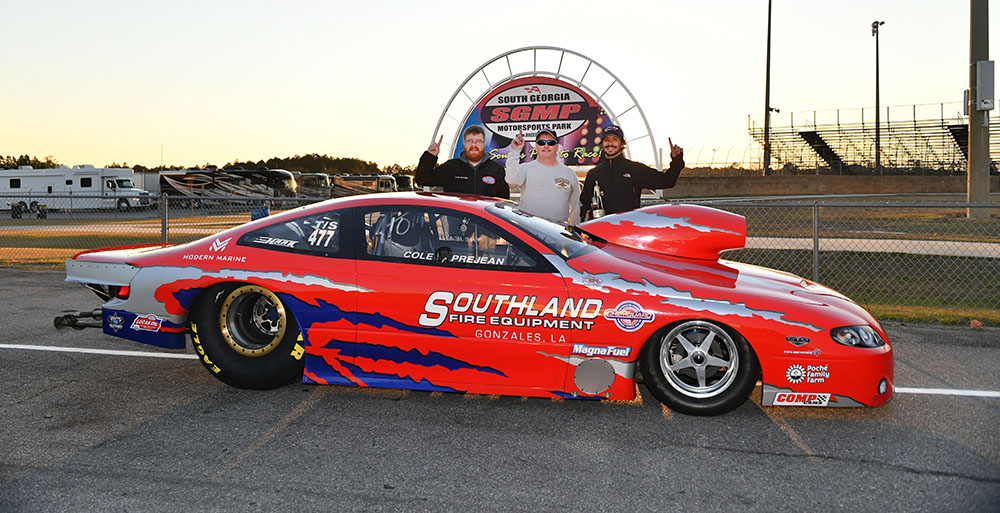 Other winners at South Georgia Motorsports Park were: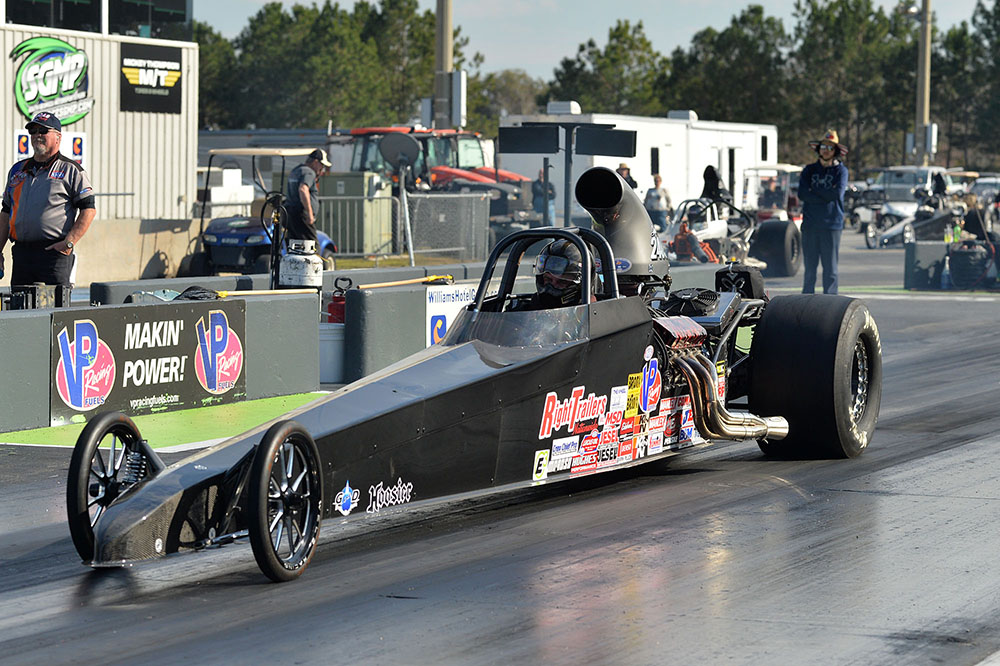 Super Comp: Jonathan Anderson from Williamson Ga., '20 Miller, 9.618, 113.05 defeated Mitchell Harkey from China Grove, N.C., '09 Racetech, foul.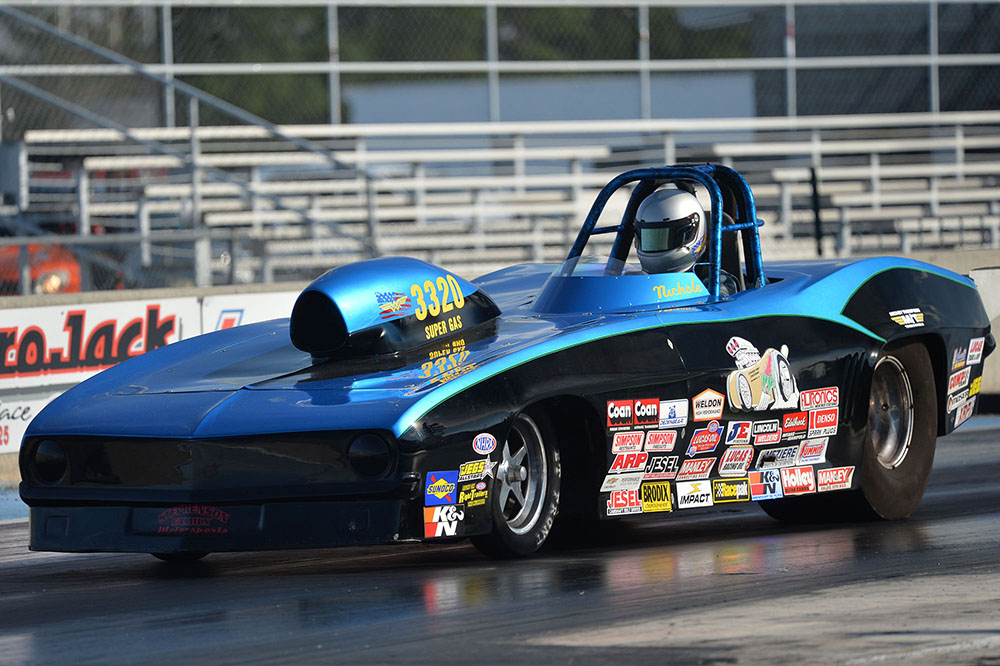 Super Gas: Nichole Stephenson from Hillsboro, IN piloted her Camaro roadster to a 9.886, 159.32 taking out reigning D2 champ John Labbous from Goodlettsville, Tenn. Stephenson had a near perfect 0.001 light in her first ever win in Lucas Oil Racing Series win.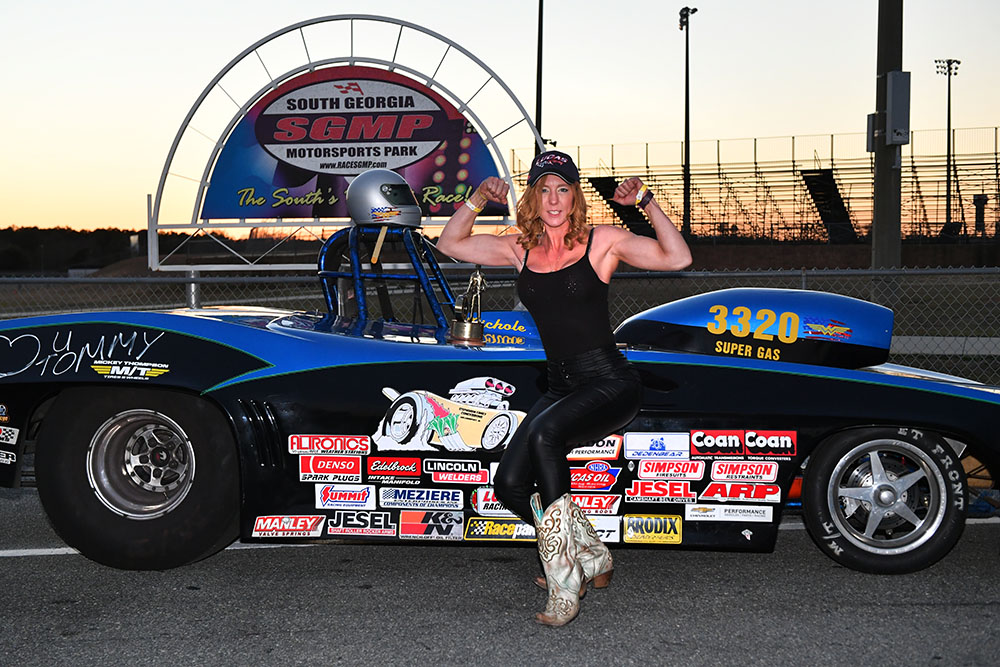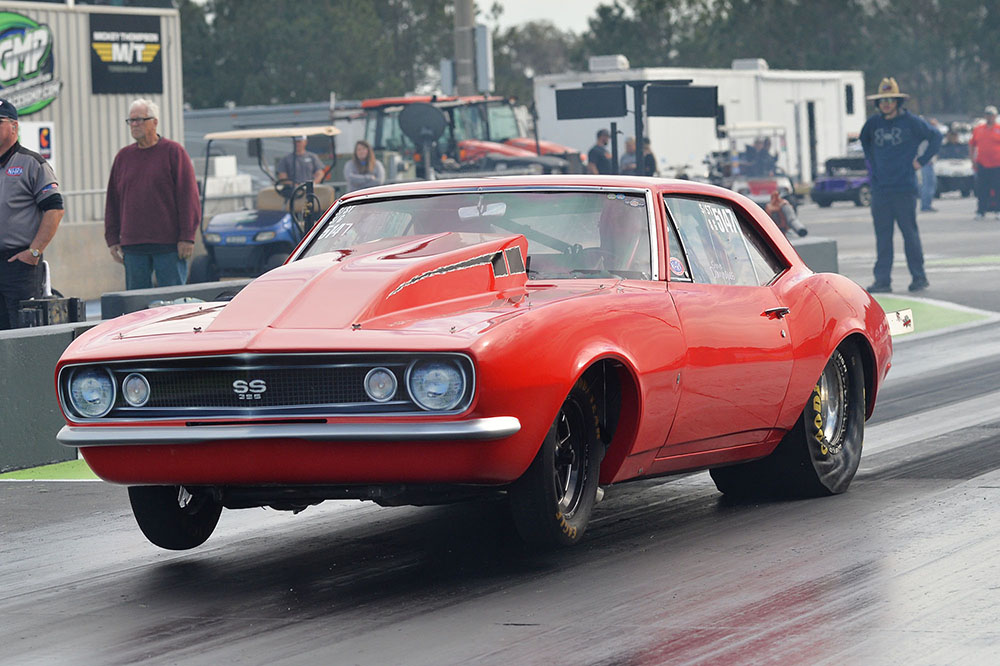 Super Street: Steve Domingues from Huntsville, Ala. drove his  '67 Camaro to a 10.852, 158.37 win defeating a red lighting Timmothy Andersen North Fort Myers Fla. in his '00 Cutlass. The win was Domingues' 8thcareer Lucas divisional win.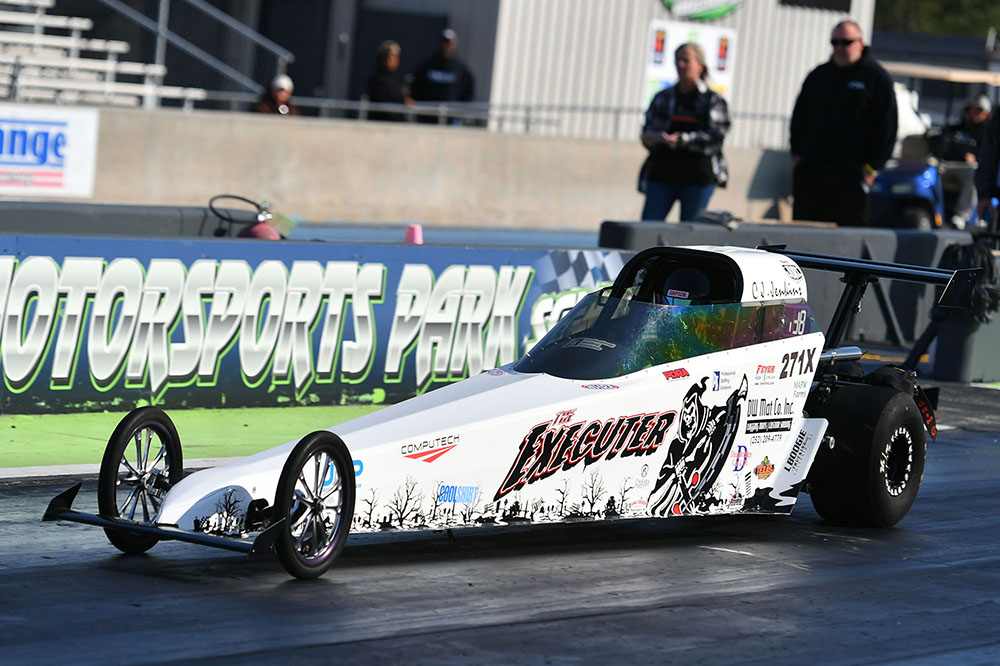 ADVANCED JUNIOR DRAGSTER
Corris Jenkins Jamesville N.C.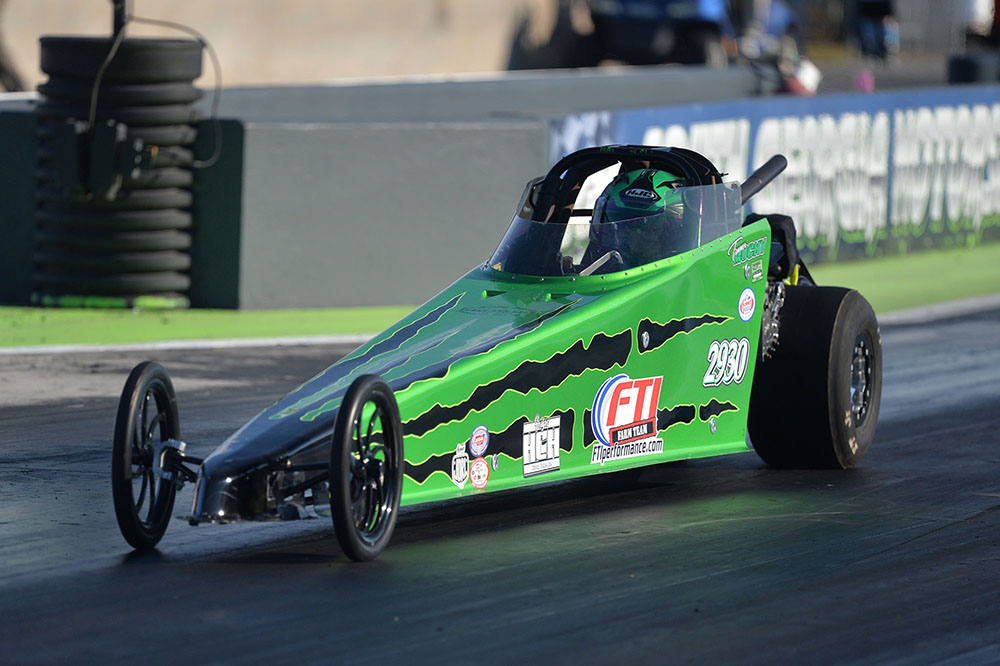 INTERMEDIATE JUNIOR DRAGSTER
Tanner Mooney, Venice, Fla.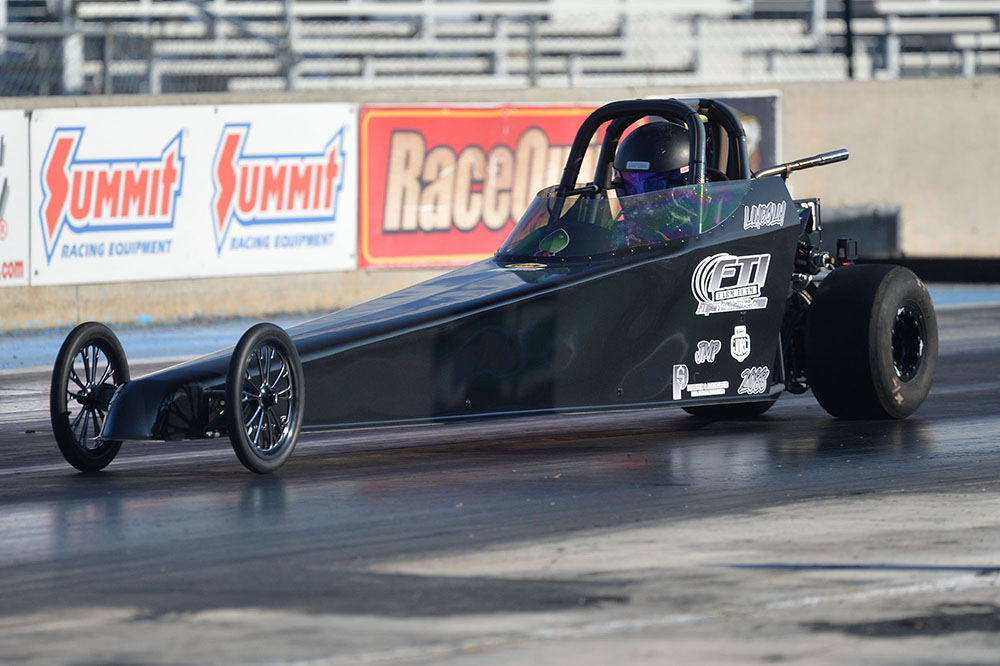 NOVICE JUNIOR DRAGSTER
Lincoln McMaster, Deleon Springs, Fla.