Szupka and Mayers Strike Again at Maple Grove Lucas Oil Divisional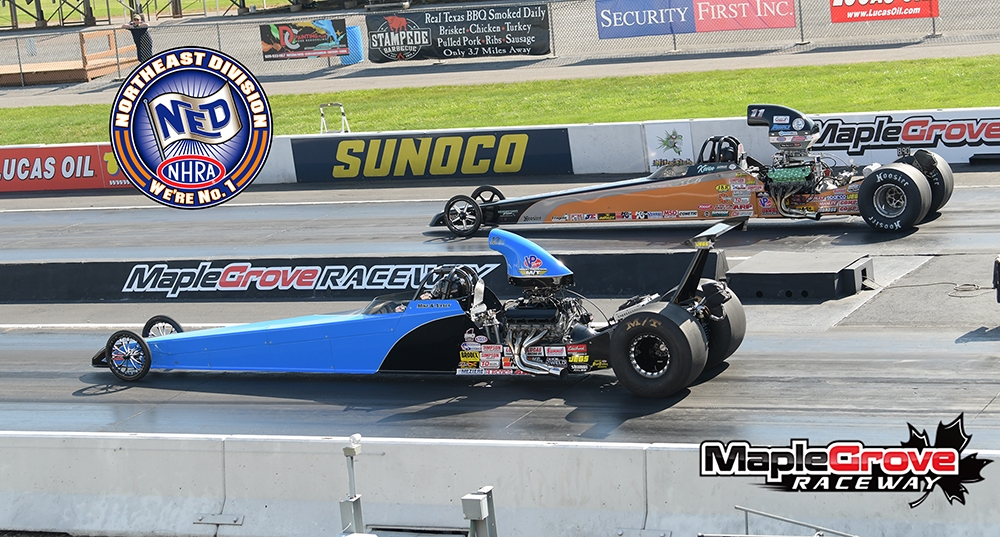 Story: DragRacingActionOnline.com
Images: Phil Hutchison/David Smith/Kubicke Photography
D.J. Cox's win in Alcohol Funny Car wasn't the only back to back at the Grove, Steve Szupka and Keith Mayers also repeated as champs one week after their Lucas win at the Cecil County divisional. Szupka did the deed once more in Competition Eliminator and Mayers took the Super Street title at the NHRA Lucas Oil Drag Racing Series Northeast Division event at Maple Grove Raceway.
Szupka from nearby Willow Grove Pa. drove the Mike and Pam Miskovsky C/DA to a Competition Eliminator win over the G/EA Bantam of Michele Costa from Freehold N.J.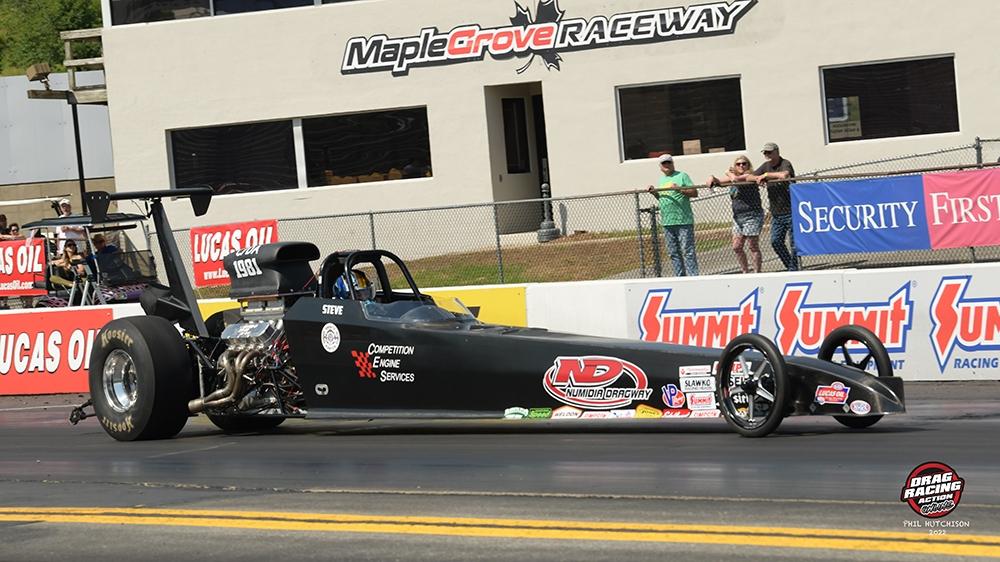 Szupka, who took his first pass in the dragster the week of the Cecil County race just a few weeks ago, is now two for two. On his way to the win at Maple Grove, Szupka defeated former D1 champ Al Ackerman, Joe Carnasciale, and Pete D'Agnolo.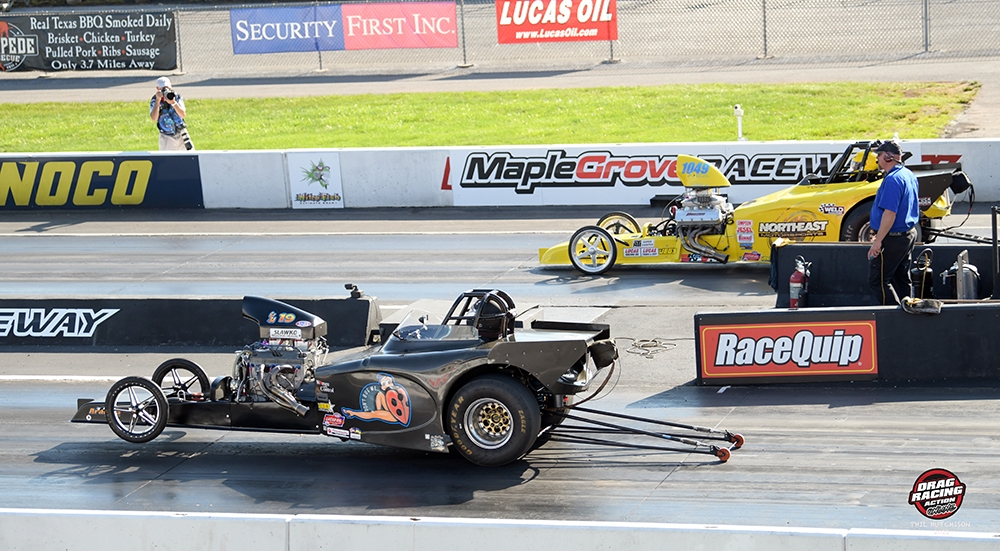 Costa (Near Lane) defeated Low Qualifier Todd Logan in R3
Costa had to get around Frank Affronti, Don Eckel, Low Qualifier Todd Logan, and Mark Hopkins to get the chance to face Szupka.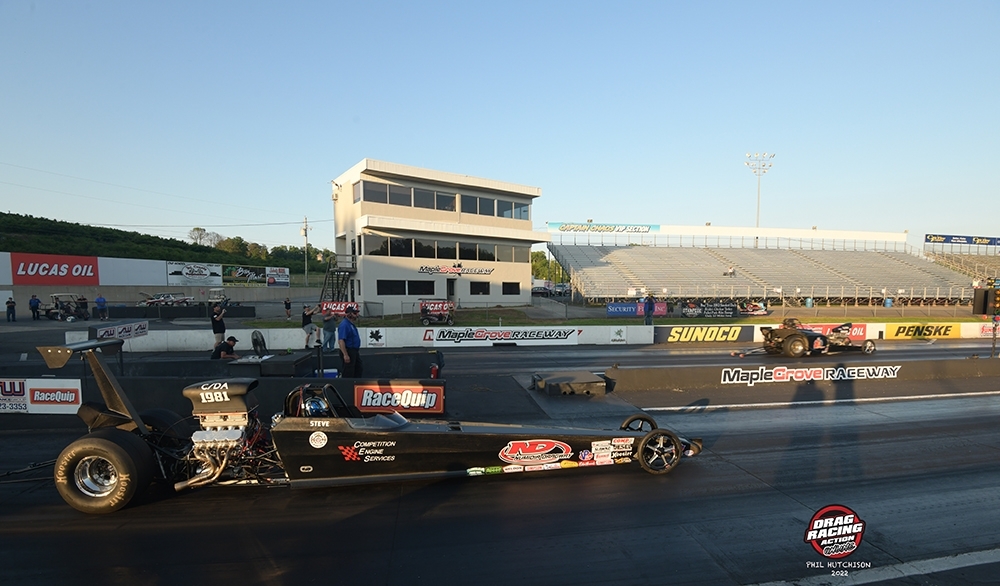 In the finals, Costa (Far Lane)  went red giving Szupka the Comp win
Szupka started his day with a 7.56 index but was hit with a CIC infraction during eliminations and was going off a 7.48 in the finals but it didn't matter as Costa left 0.001 too soon triggering the red light and putting Szupka in the winner's circle for the second time in seven days. The Maple Grove win was also his 7th career win in Comp on a divisional level.
"I feel very fortunate to win two in a row," Szupka said after his win. "The Miskovskys have the car running great and I feel my driving has been decent. With the tough teams and good drivers in D1, Comp it's going to be tough to keep this up but we are going to enjoy for now and just try our best going forward."
Santo Volpe continues to lead the Lucas Competition points in Division One driving Chris Wentzel's A/EA but has double the races in his total to Szupka's second place with only two races claimed.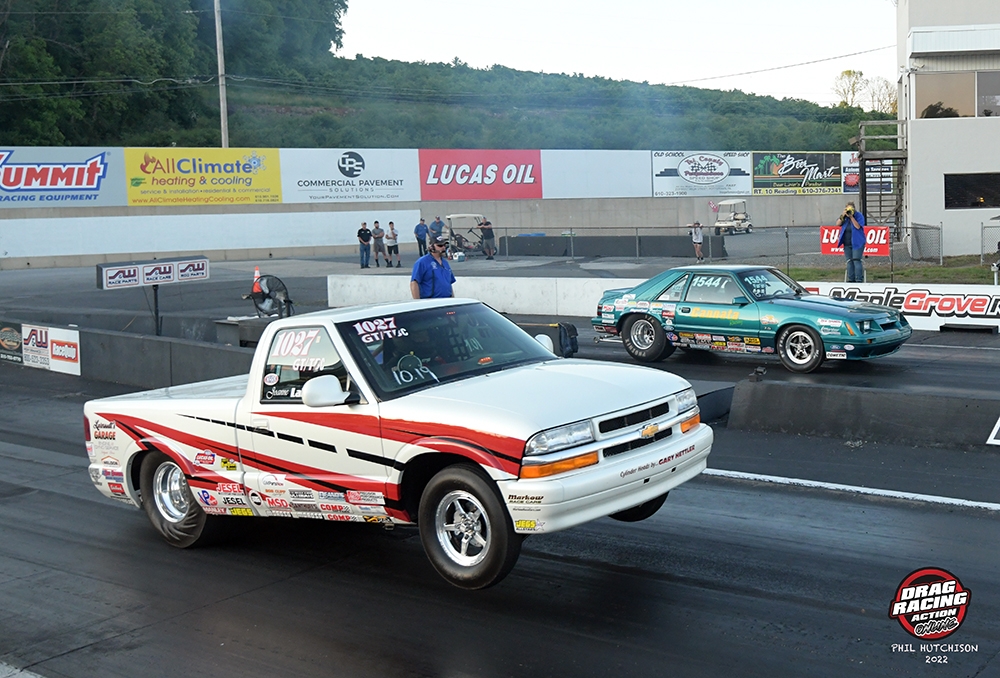 Whately Mass. Racer Marc LaBrecque wheeled his '00 S10 GT/TC to a Super Stock win over a huge field that included numerous former Lucas champs. LaBrecque had it easy in the finals as his competition, the FGT/C '85 Mustang of John Cannata from Marlborough Conn. fouled out.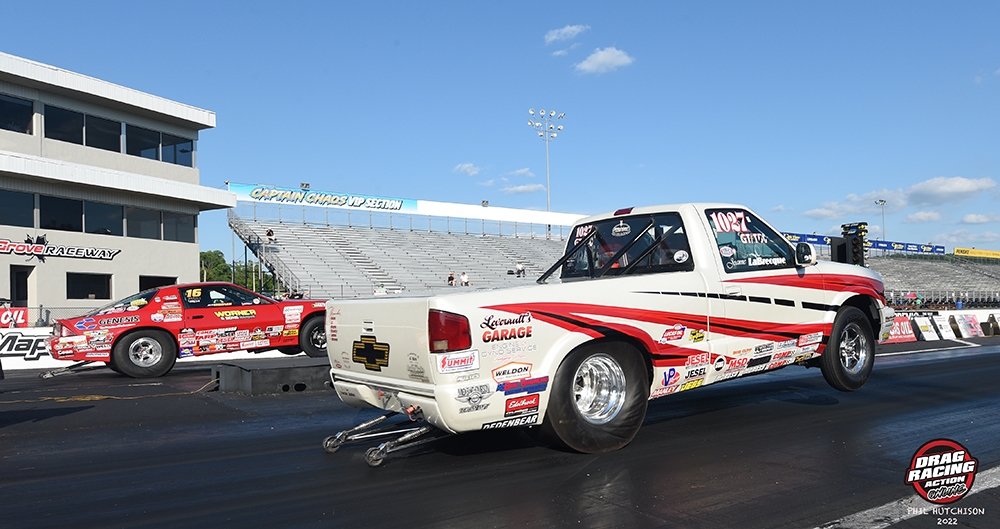 Getting around Bryan Worner in R4 was key to LaBrecque's MG title
After his win at Maple Grove LaBrecque said, "Winning Maple Grove was awesome. It's been 15 yrs since my last divisional win at Virginia. The Grove has been good to me lately as we won the Dutch in 2019. LaBrecque continued, "But this one was wow! And to have my friend John Cannata in the final. We had a moment just before the final to thank our good buddy Mark Markow who was looking down on us.
"No way was this possible without Steve Rehm, Dick Levreault, Bob Brunneu, Garry Hettler, Jack Sepanek, and Dean Oliver. Of course my wife Joanne."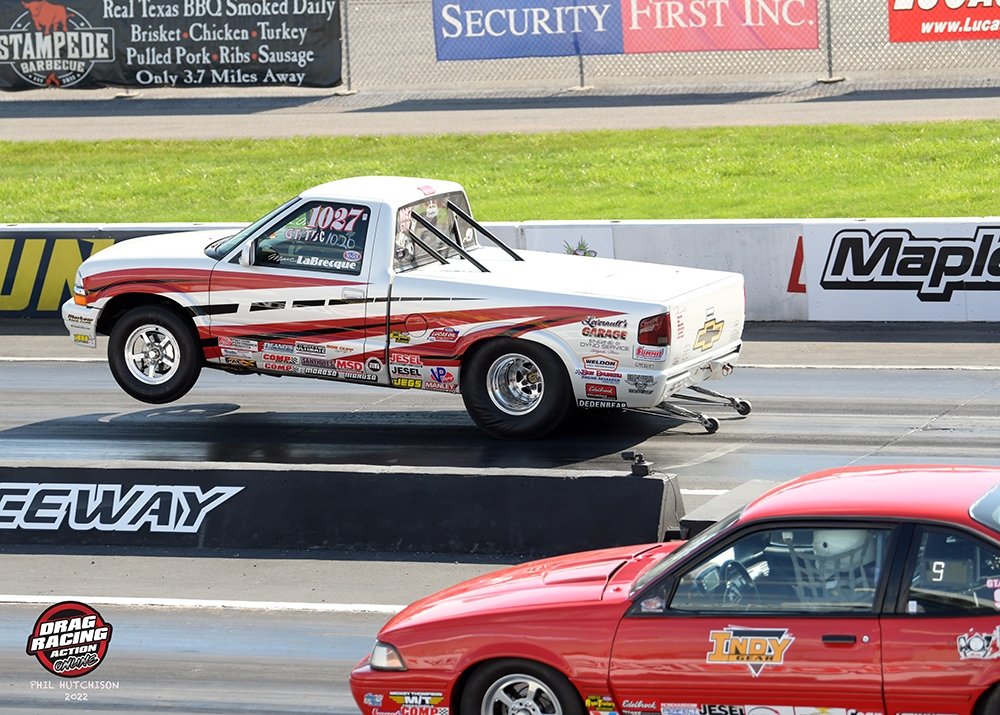 When asked about the qualifty of the racers he faced to get to the finals LaBrecque said, "Man I was definitely on the wrong side of the ladder LOL. Jeff' Roell is a buddy of mine and races ASRA with us and is always a tough one and a really great guy. The Worner brother's, what can you say?  They've really had my number the past few years and to beat Bryan was great as was taking Kent Hanley out."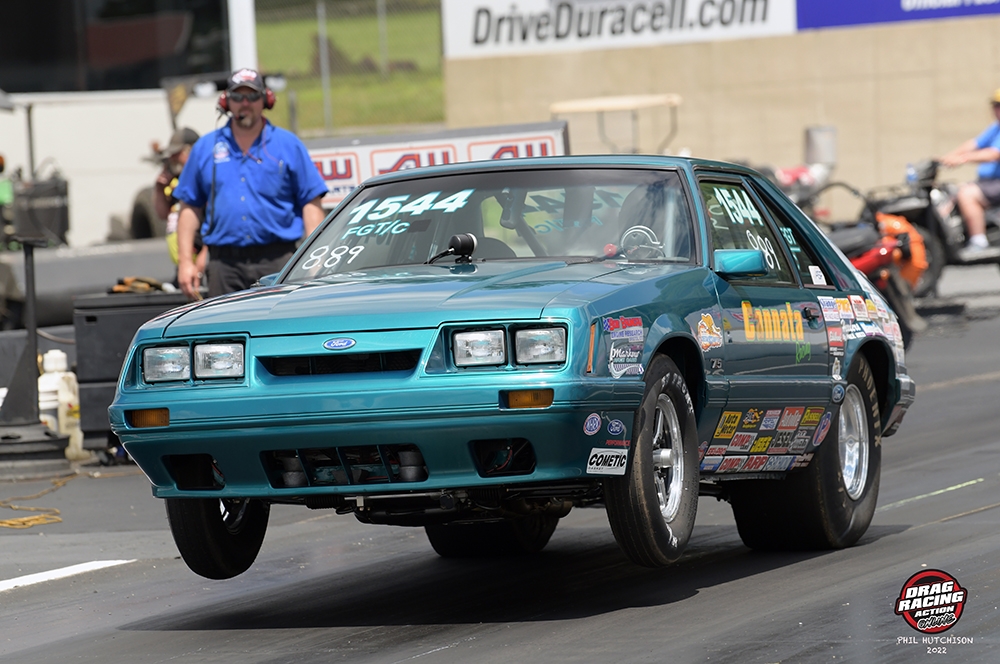 John Cannata had a great day at MG going to the finals of Super Stock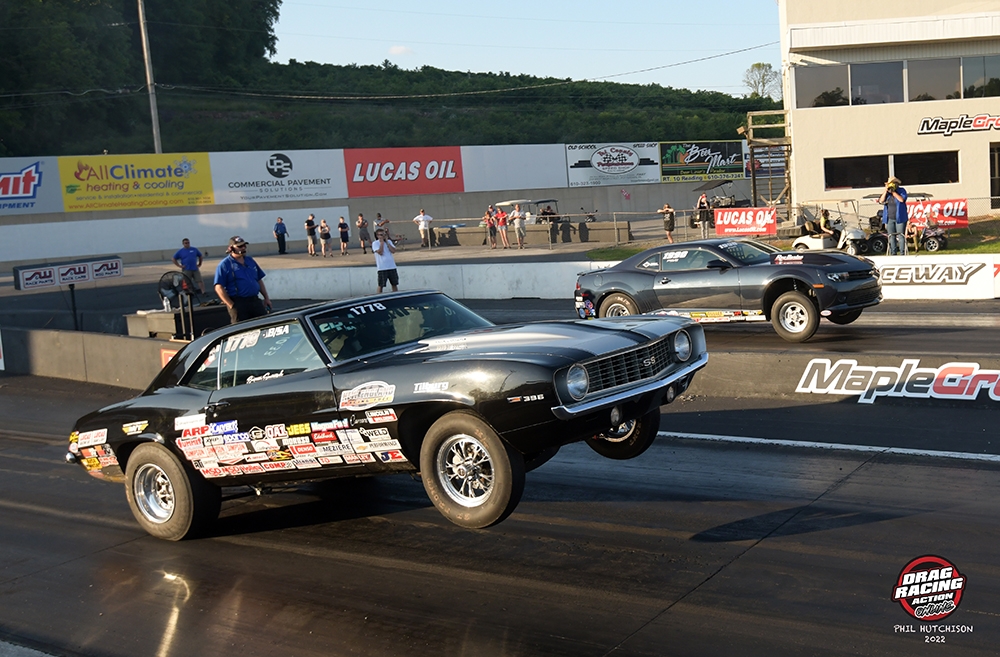 The finals of Stock had two heavy hitters with the '14 Camaro FS/E of engine guru David Barton from Robesonia Pa. up against Joe Santangelo from Marlborough Conn. in his B/SA '69 Camaro.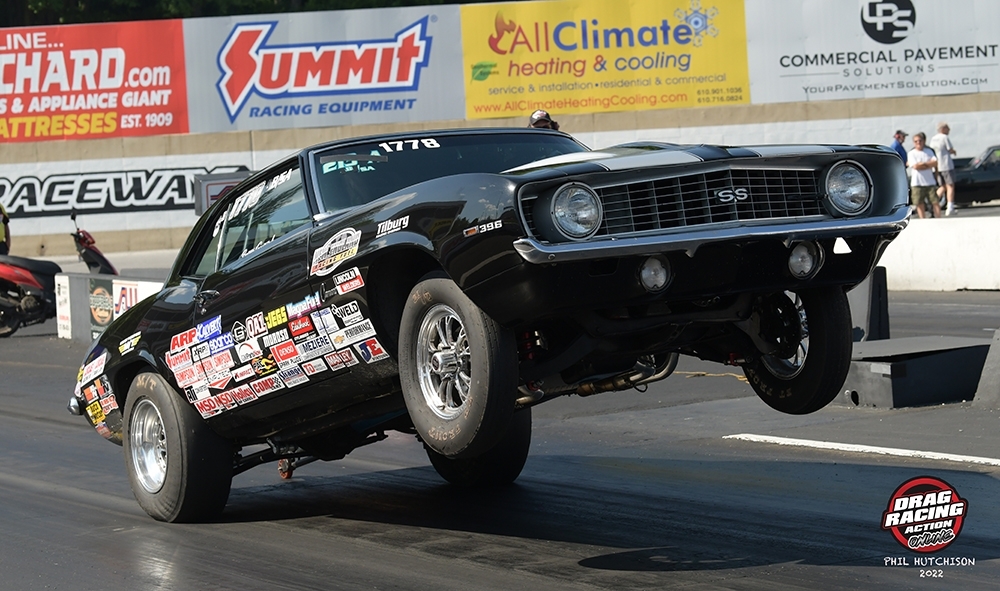 Santangelo was off the line first with a 0.023 light to Barton's 0.042 RT and ran a 10.34 on a 10.33 dial as Barton went too quick breaking out with a 10.147 on his 10.16 dial. The win was Santangelo's 22nd career NHRA Lucas divisional win.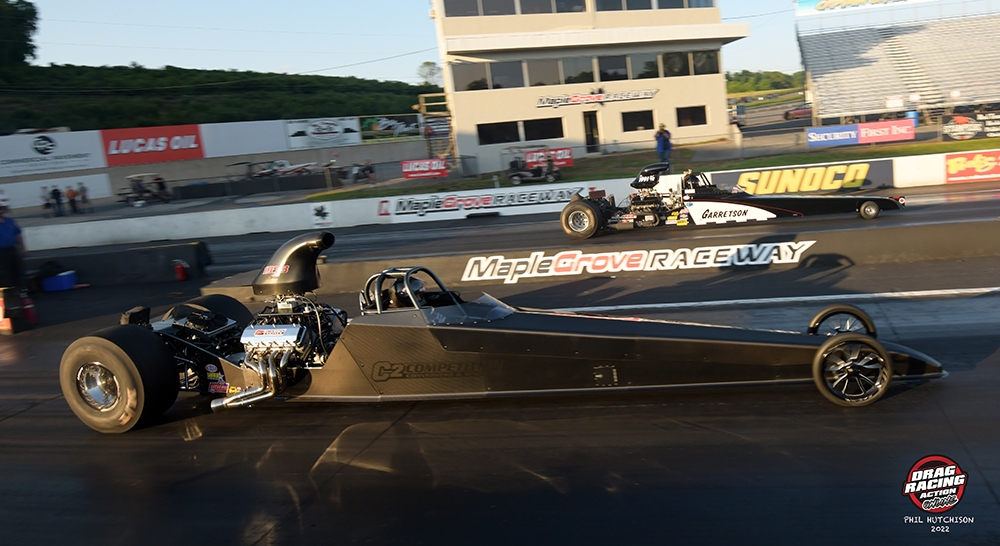 Lee Ream from Narvon Pa. drove his  '18 American chassis dragster to his second career Lucas win in Super Comp defeating Middletown Del. Racer Chris Garretson in the final. Ream was on the good side of the 8.90 index with an 8.914 as Garretson pushed it a little too much losing with a breaking out 8.880.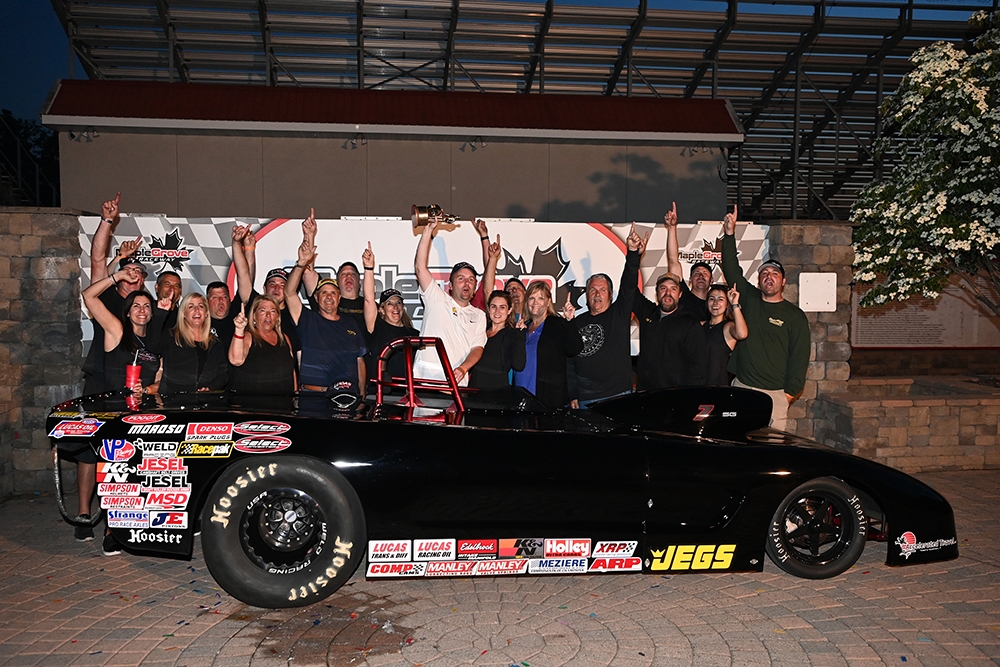 After a few uncharacteristic early exits in eliminations, former D1 Lucas champ Jason Kenny from Kutztown Pa got it all together at Maple Grove taking his '03 Corvette roadster to a win in Super Gas. Kenny's competition in the finals was the '15 Camaro roadster of Hank Smith and both drivers were on their game. Smith was off the line first with a 0.010 light with Kenny a tick behind with a 0.014 RT. At the stripe it was a dead heat with Kenny's 9.904 beating Smiths 9.910. The numbers show a Kenny win by approximately six (yes six) inches.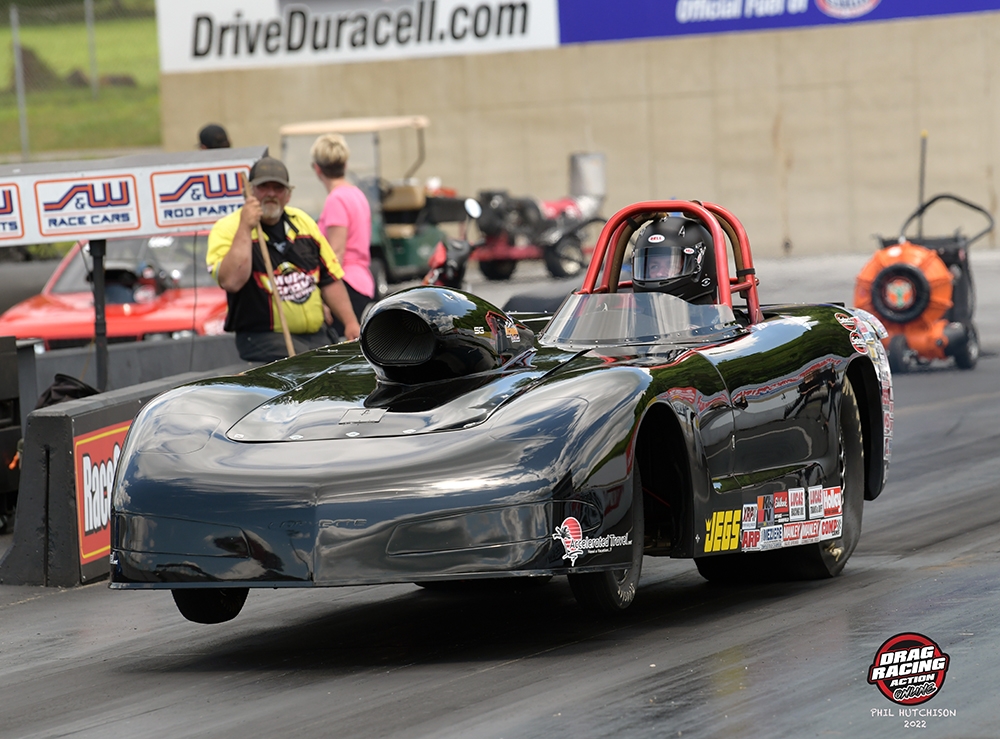 "The Maple Grove Lucas race is probably one of my favorite events of the year", Jason said after his win. "Weather is starting to get nice. Most of my friends are there. Win or lose, I always have a good time. I had been contemplating setup changes with the switch to a .400 tree. But as good as the car was on Sunday, those plans will be on hold for a little while."
The victory at Maple Grove was Jason's 17th career Lucas Oil win.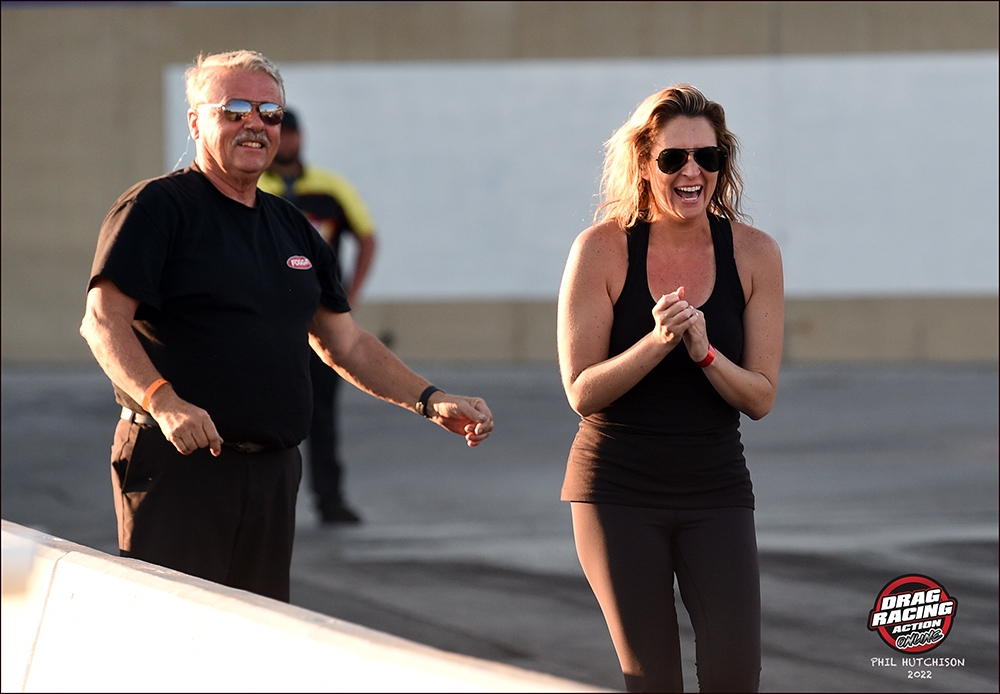 Jason's girlfriend Ashley and his dad Al celebrate his final round win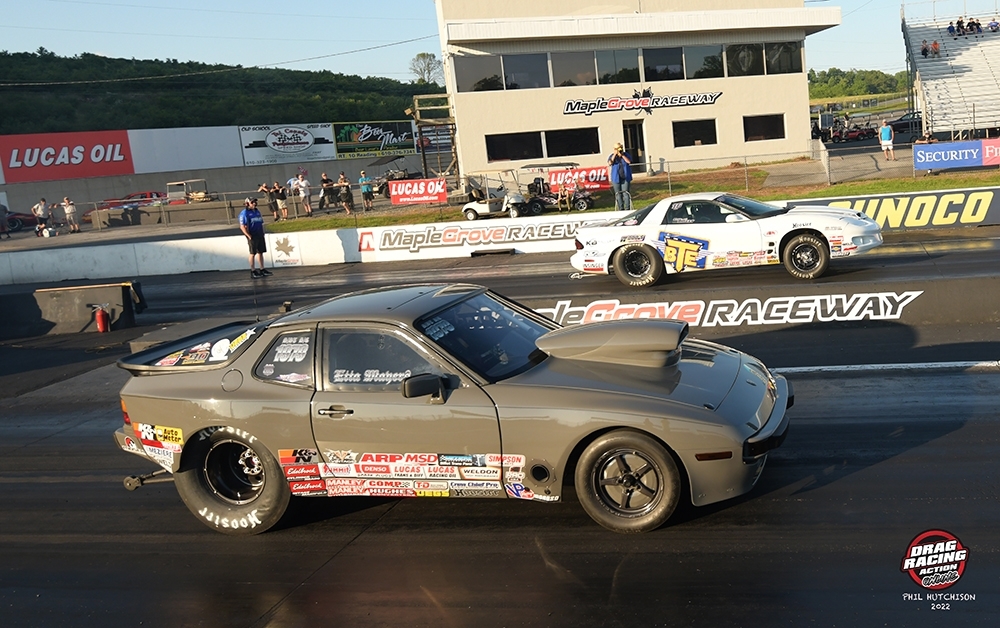 Joining Szupka as a back to back winner was Keith Mayers from Ellendale Del. Mayers drove his  '85 944 Porsche to a win in Super Street over the Firebird of Kyle Bigley from West Milford N.J. Bigley ran too quick posting a 10.888 as Mayers took the win with a 10.918. In addition to his second win in a row, the victory at Maple Grove was his 9thoverall Lucas divisional win.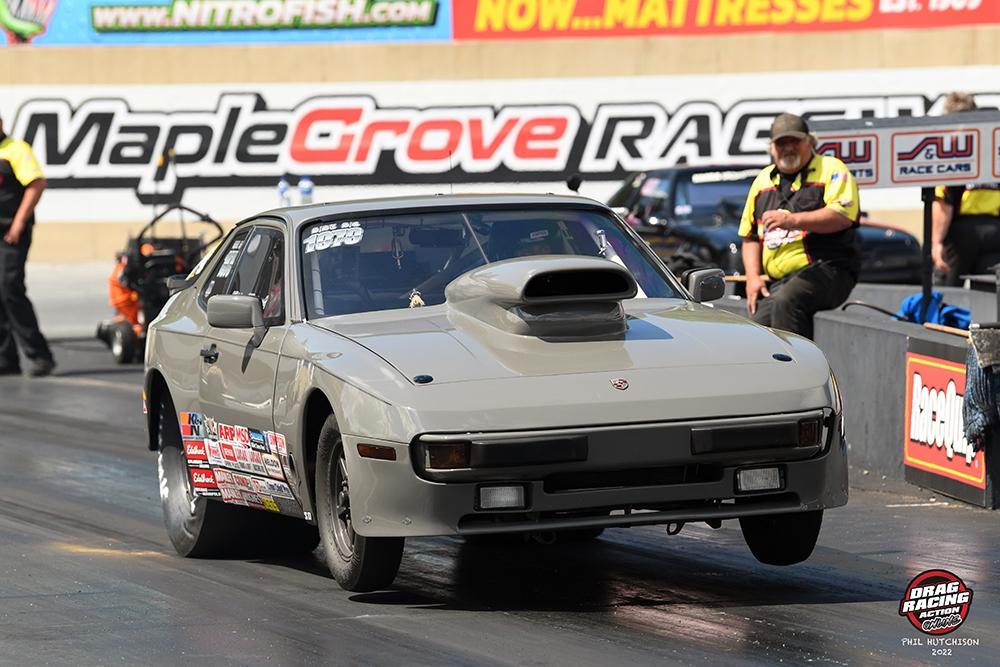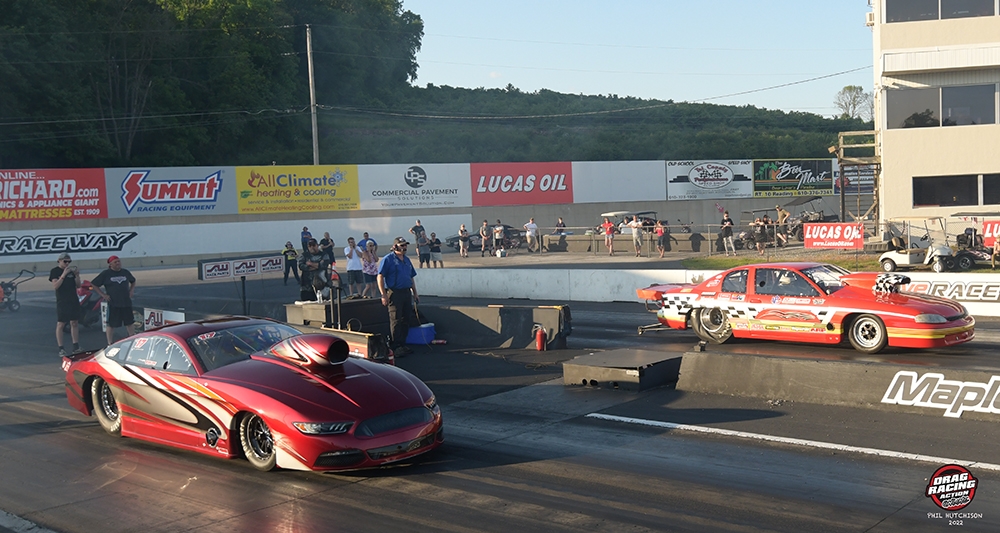 Poughkeepsie N.Y. racer Frank Volpe (Near Lane) drove his '18 Mustang to a win in Tommy Tape Top Sportsman presented by Select Performance. Volpe put his Ford in the winner's circle defeating the '98 Monte Carlo of George Forster from Greencastle Pa. Volpe dialed his car at a 6.99 and had his hands full as Forster cut a 0.005 light to Volpe's 0.077 but the Chevy of Forster took too much stripe on the top end breaking out with a 7.364 on his 7.37 dial.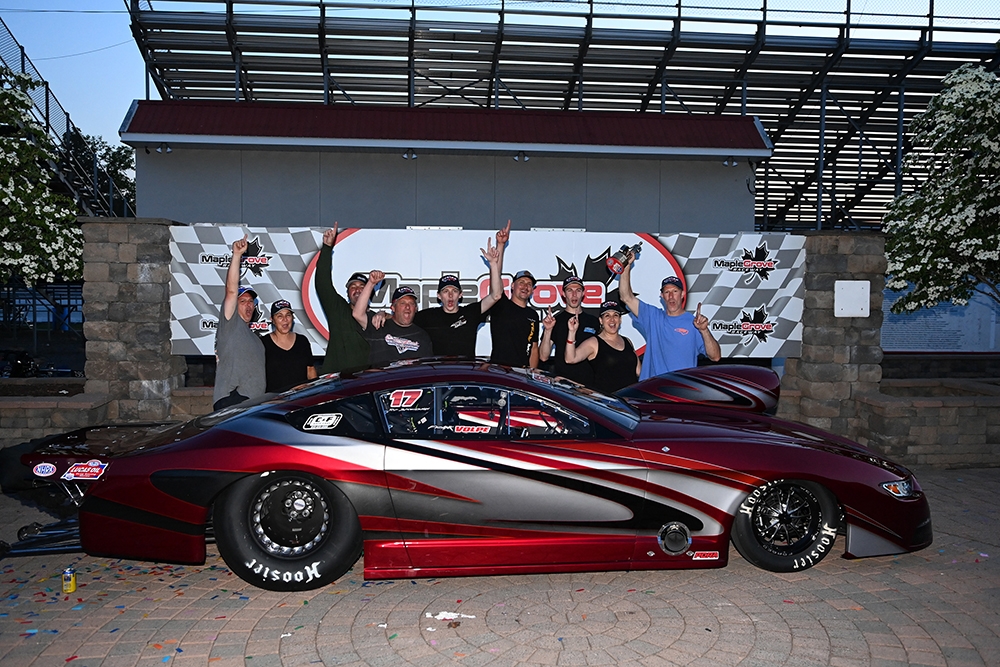 Volpe said after his second career Lucas Oil win," First, a big 'Thank You' to the D1 staff and the Koretsky family and their staff at Maple Grove for a great race weekend. Also, thank you to my family and friends for their support. It's team effort that got us the win this weekend."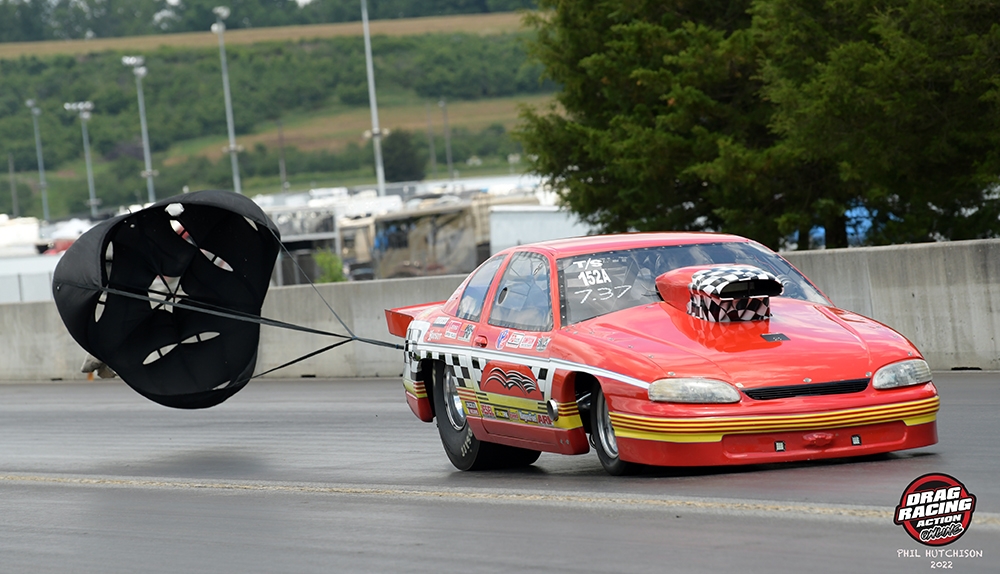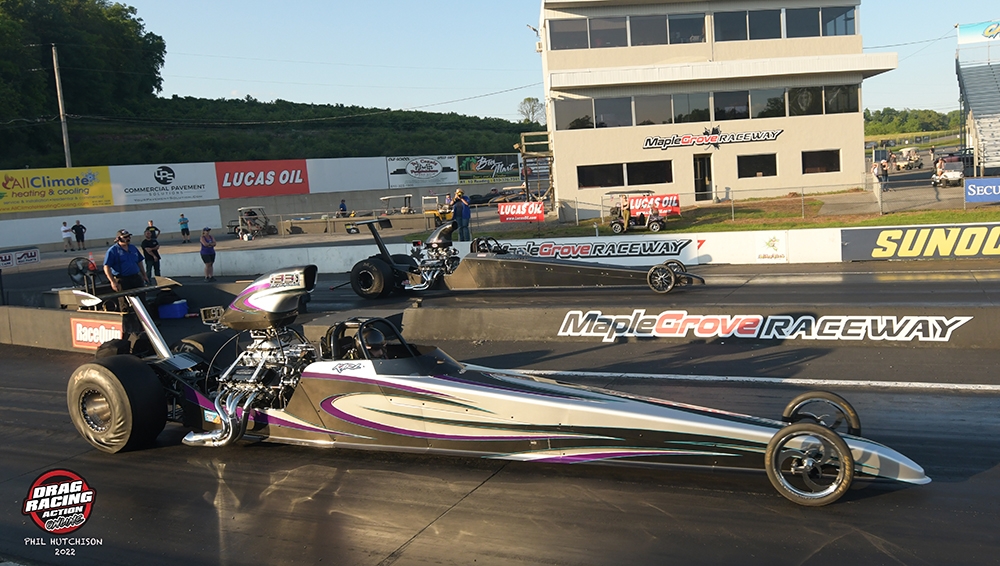 Tommy Tape Top Dragster presented by Select Performance went to Brandon Miller from Canterbury Conn. Miller drove his '21 Dan Page built dragster to the win defeating Karl Stephenson from Lincoln University Pa. In the final Miller ran a 6.661 on a 6.64 dial to Stephenson's better but later on the light 6.991 on a 6.90 dial.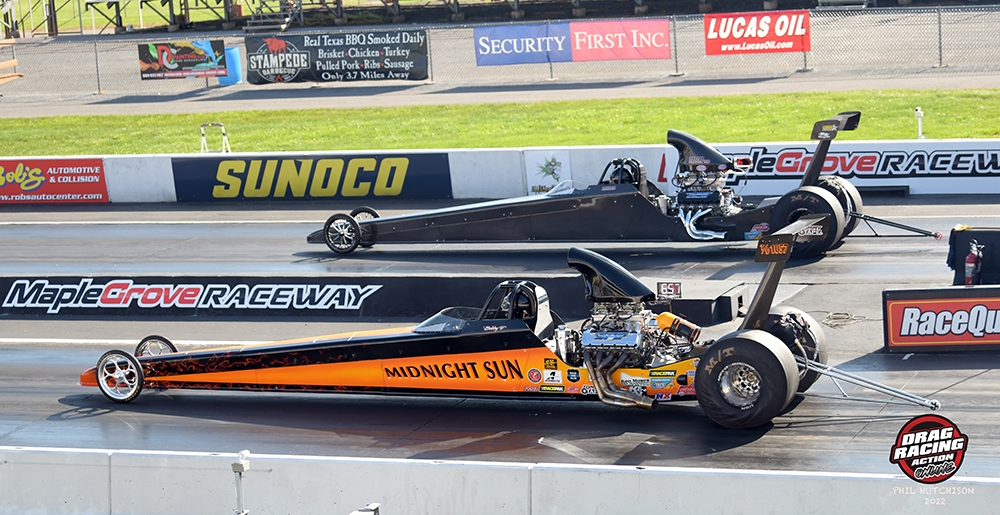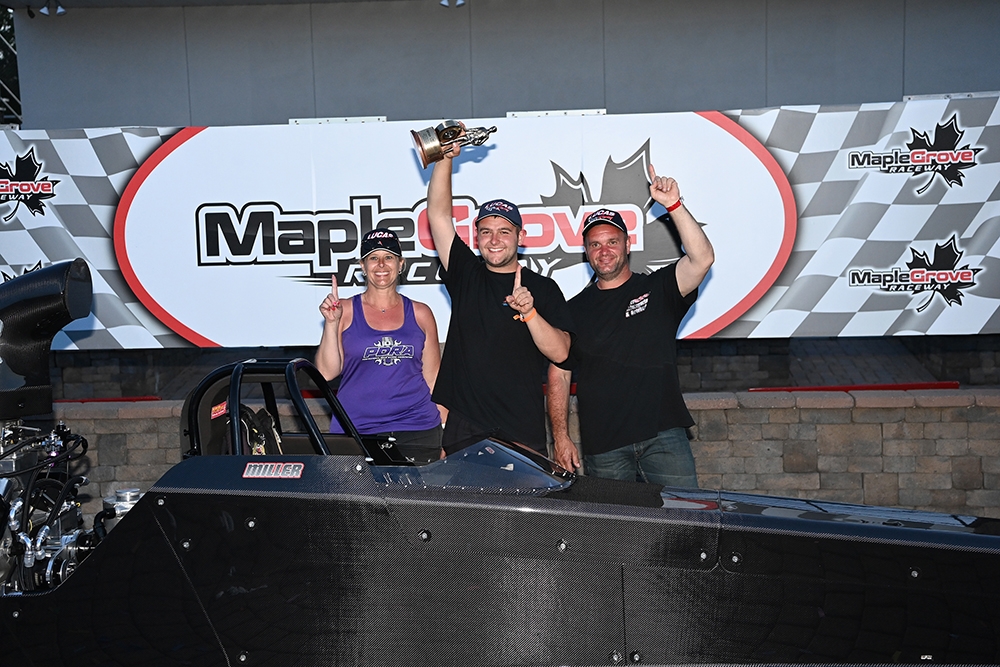 "It always feels great to win no matter how big or small the race is," Miller said after his win. "There's no other feeling in the world that compares to seeing that little light turn on the wall after a final round." Miller adds, "The feeling has always felt the same to me, from winning in local junior dragster races, local super pro races, divisional, and national events. It's the reward for the hard work, late nights in the garage, and the dedication to the sport. And the biggest part is that it's hard to win. There are not just 3 or 4 people that can win. Anyone at any time can win and that's what makes it so hard and even more rewarding to win.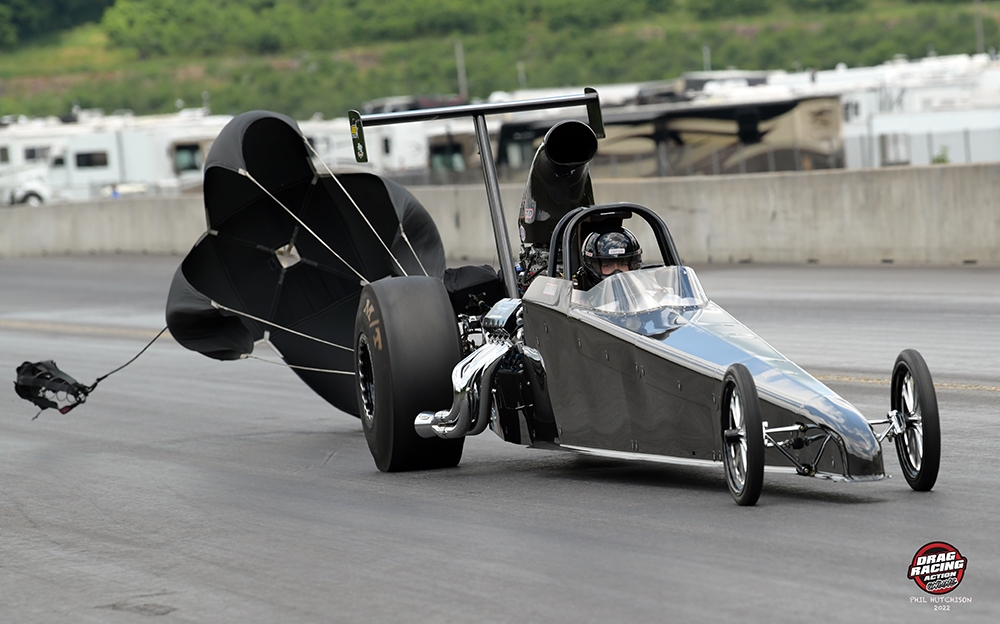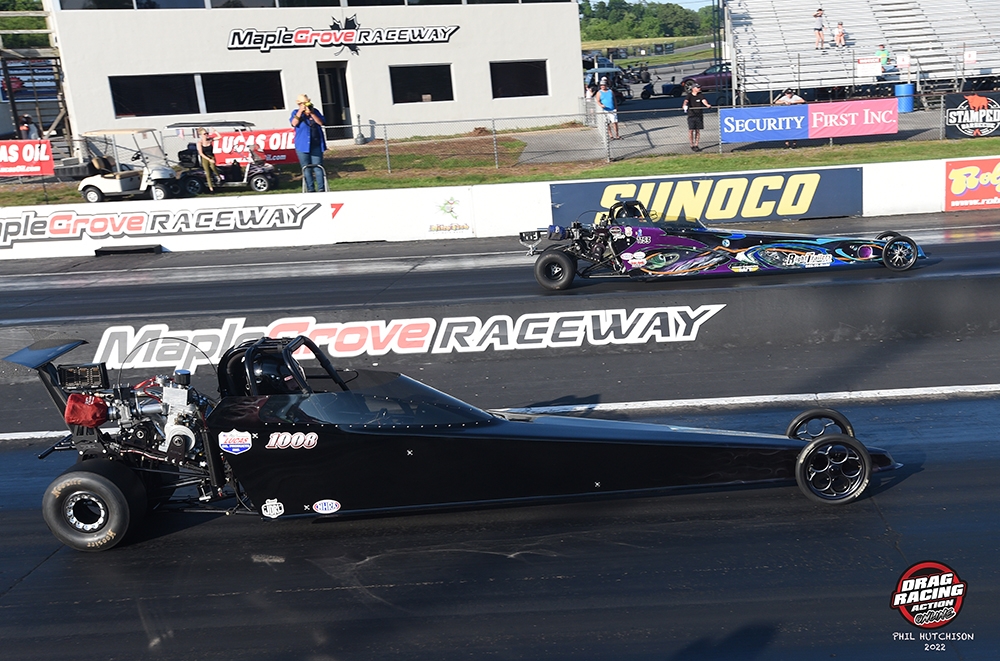 Szupka and Mayers weren't the only repeat winners at Maple Grove as Junior Dragster 13-17 went to Paul Stalba from Hammonton N.J. Stalba who won last weeks Cecil race, ran a 7.933 on his 7.92 dial as his competition, Tyler Depascale from Parlin N.J., left too soon giving Stalba his third win in 2022.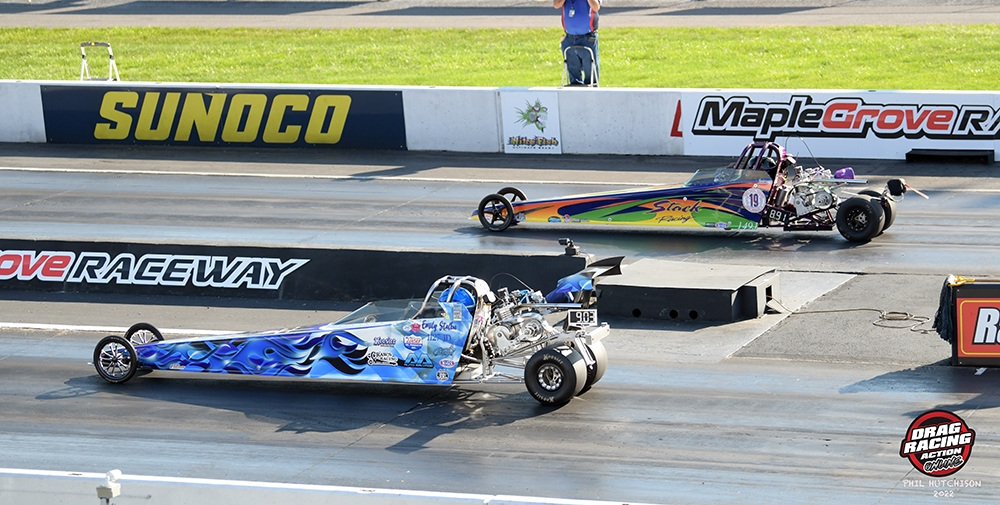 It was almost another back-to-back winner in the 10-12 class but James Stack Jr. from Royersford Pa. squashed that idea as he beat Paul Stalba's sister Emily in the final. Emily who like her brother won the week before at Cecil, was a tad later off the line as Stack put down a 8.931 on a 8.91 dial to Emily's 9.043 on a 9.03 dial.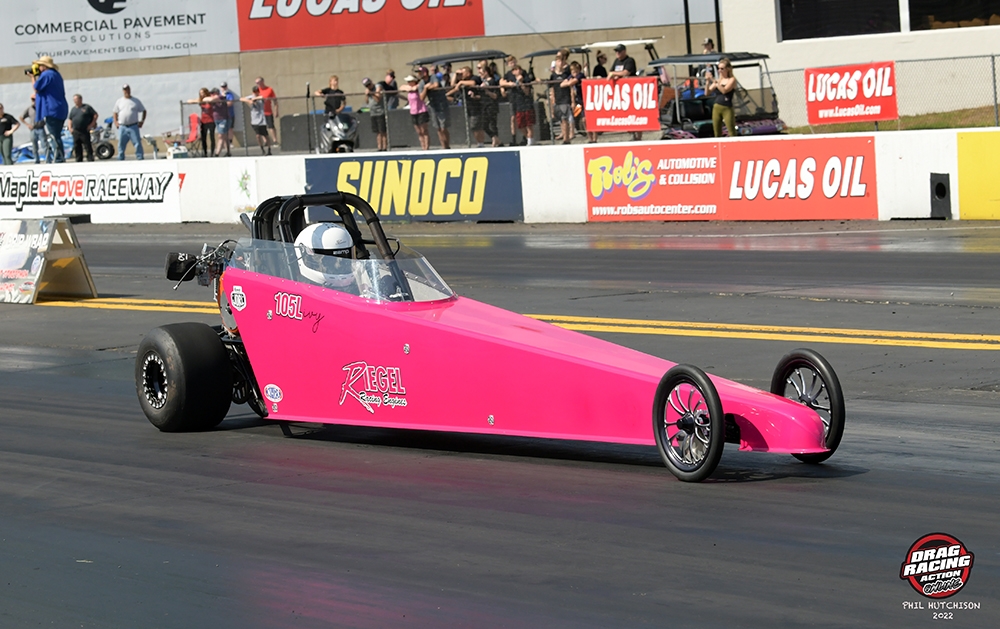 Finally it was Olivia Gale from Yardley Pa. winning the 6-9 age group defeating Larissa Oles from Old Bridge N.J. with a 12.098 on her 11.98 dial as Oles was off her earlier times running a 12.38 on a 12.12 dial.
To view and purchase more images from the Maple Grove Lucas Oil Divisional, click on the logo