The PRI Show, a Look Back to Orlando 2009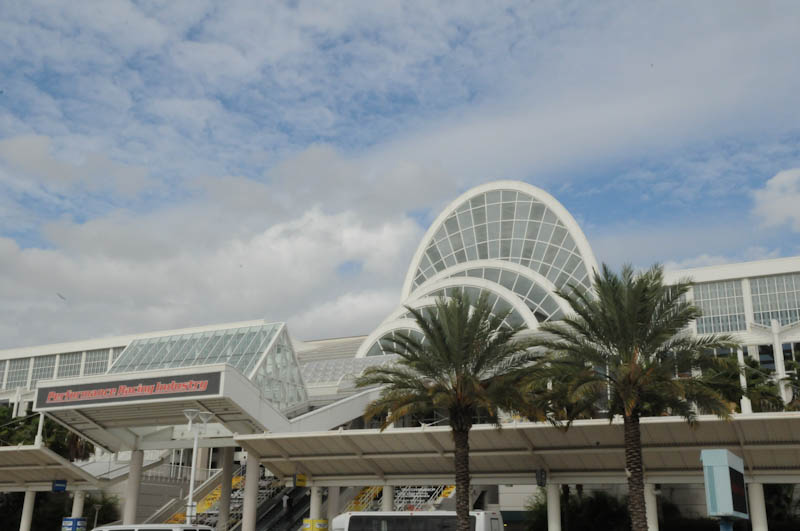 Story Phil Hutchison and courtesy PRI
Photos Dave Bishop and Steve Jones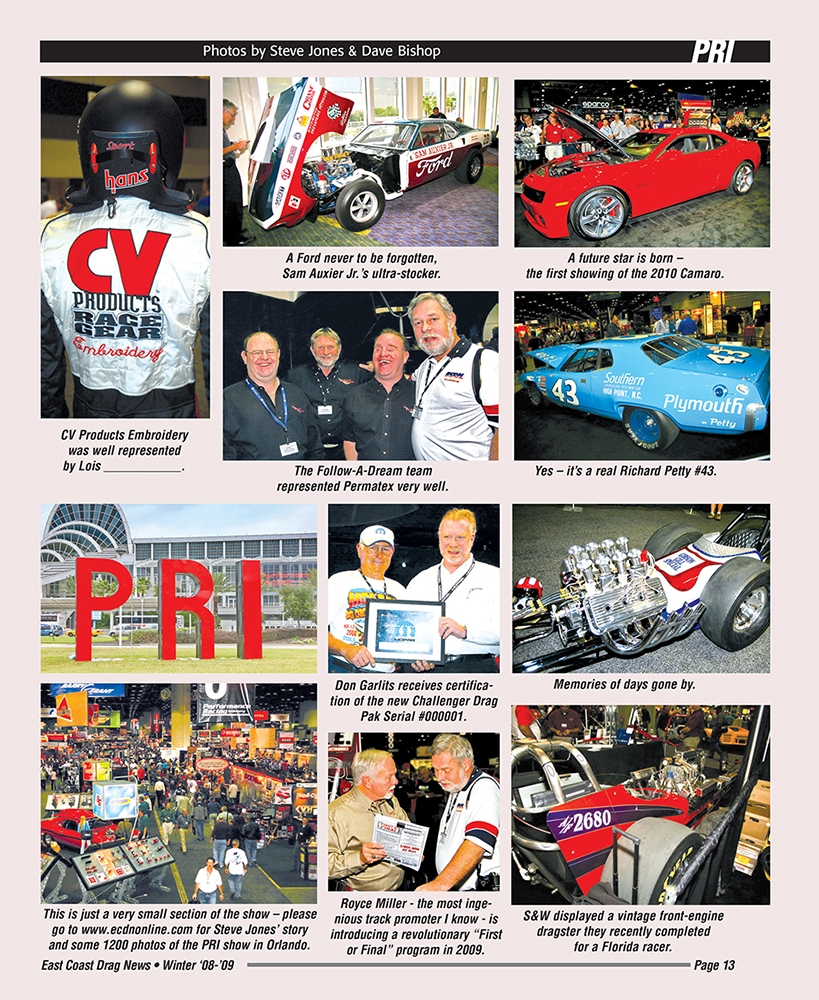 This weekend in Indianapolis the annual gathering of racers, manufacturers, and all other movers and shakers that are part of this thing we love called racing will take place. The first PRI show was held in 1988 in Louisville KY and after bouncing around in other cities such as Cincinnati and Columbus OH, and for a while in the warm climate of Orlando FL, the event has found a home in Indiana.
The annual PRI Trade Show features over 1,100 companies exhibiting in more than 3,300 booths and showcasing the latest products, services, machinery, simulation and testing technologies, and trailers for the racing industry at the Indiana Convention Center and Lucas Oil Stadium in downtown Indianapolis.
Back in 2009, while the show was still in Orlando, my good friends the late, great team of Dave Bishop and Steve Jones, went down to the warmth of Florida to cover the event for East Coast Drag News.
Things haven't changed much since for the exception of more vendors and racers attending the off season fest.
Here's a look back at the PRI show then with some proofs I have from the January 2009 issue of ECDN.