Southeast Gassers Invade Radford Dragway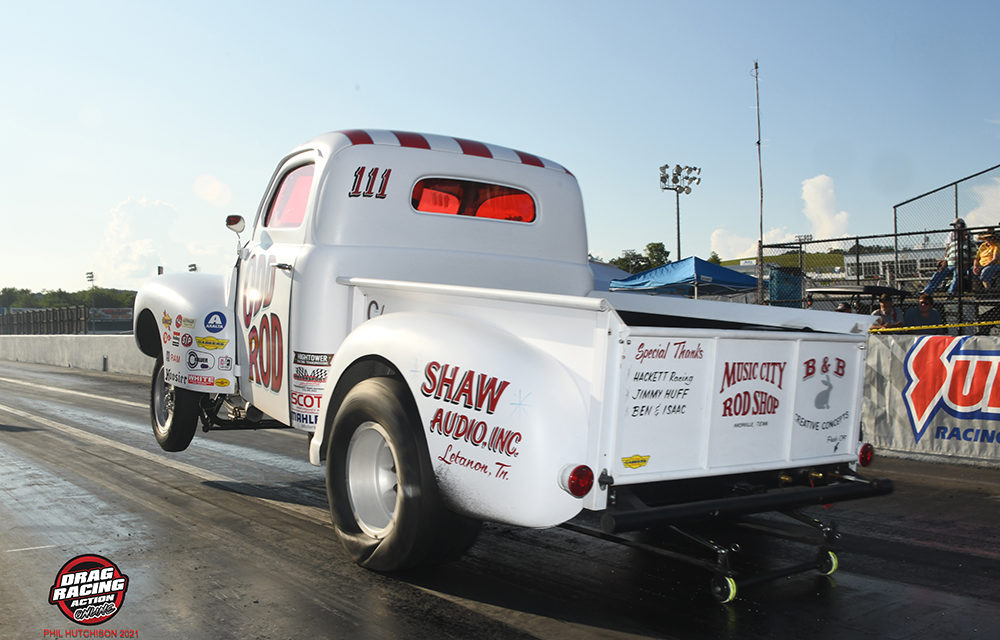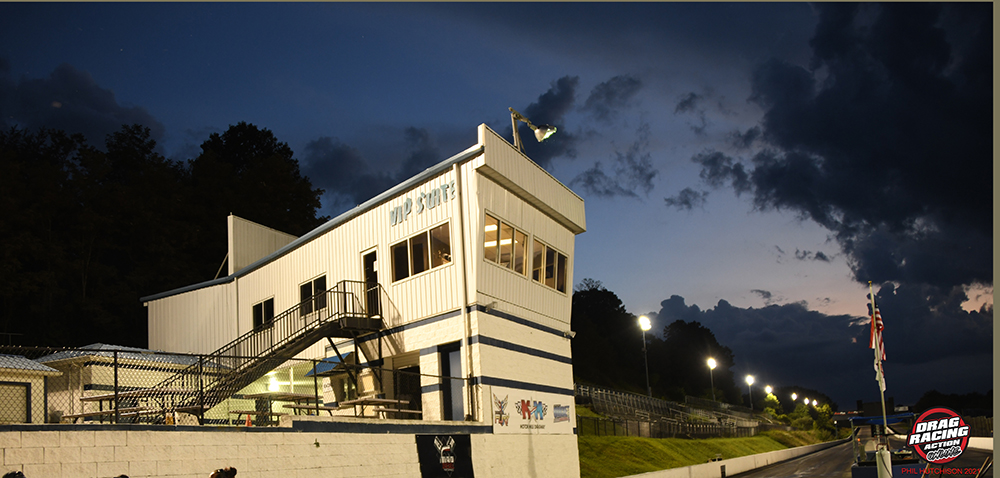 In what was one of their northernmost events for 2021, the Southeast Gasser Association (SEGA) rolled into the Motor Mile Dragway in Radford VA and put on a wild show on a sunny Saturday August afternoon in Virginia.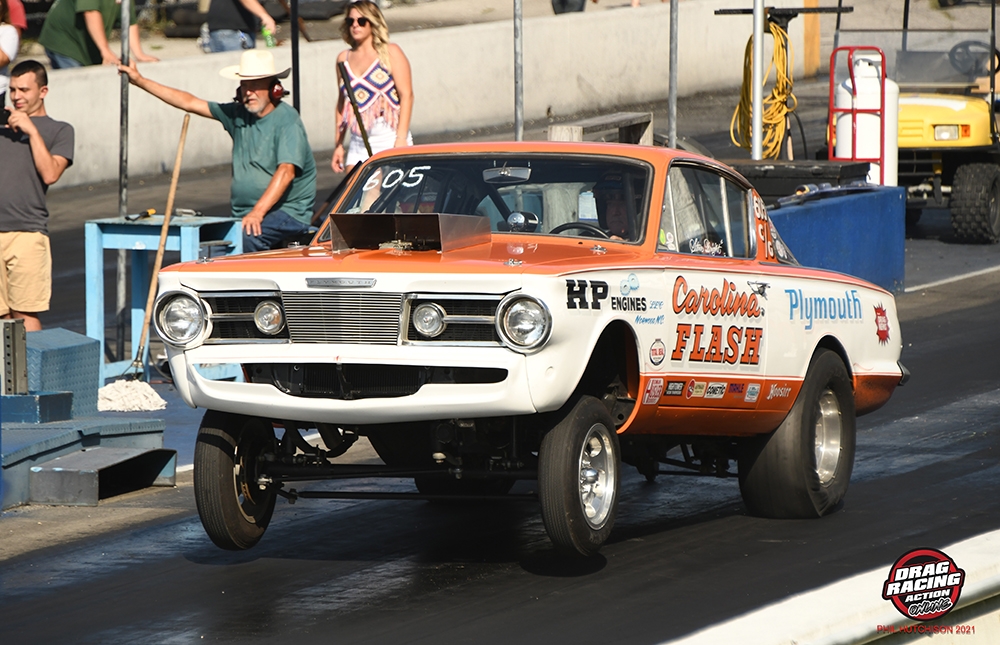 SEGA founder Quain Stott, a former racer and IHRA champ himself insists on period correct racecars and the rulebook is more of what is not allowed that allowed. This is to insure that all competitors are playing on a level field. This includes no Camaros, limited years for Mustangs and other body rules to keep it like it was in the early to mid 60's.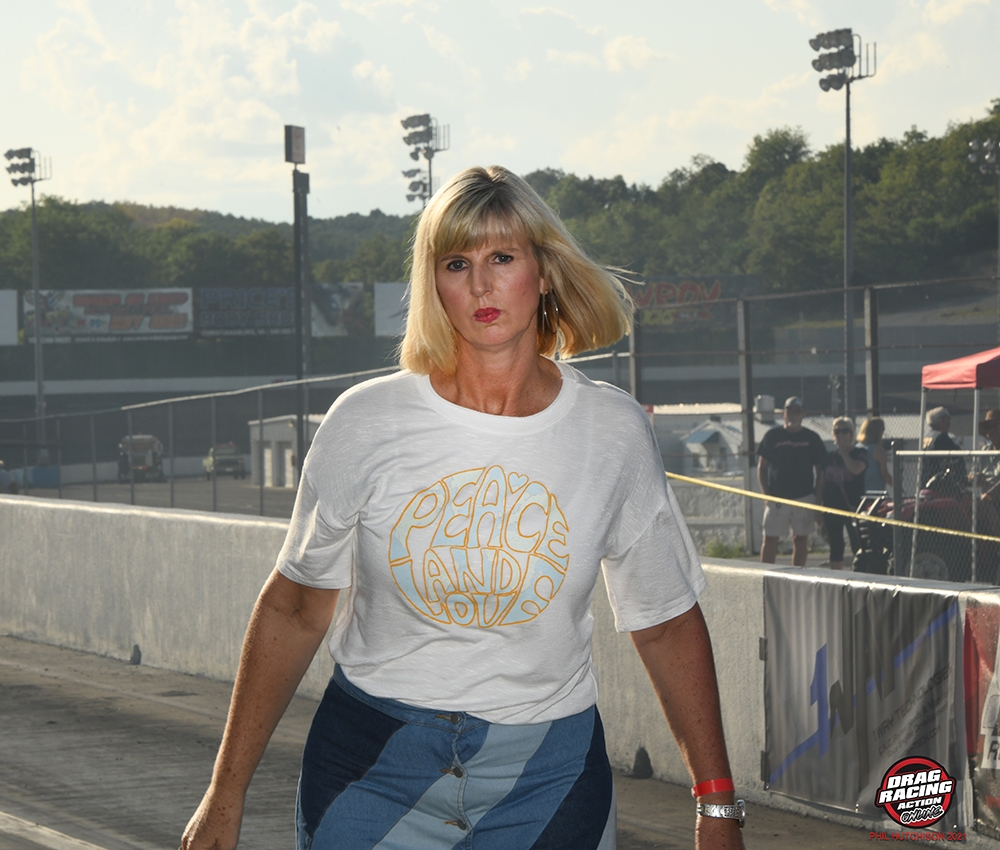 Four speeds and clutches are the rule with wheel standing side-by-side action the norm. C/Gas thru A/Gas are by cubic inch to weight depending on which motor combination and A/FX mirrors the early funny cars from the 60's. Add to the mix a Super Stock class for again, 1955-1967 models only but does include Camaros. And not to forget the "BUGS" or Back Up Girls that guide each racer during the burnout procedure. It's a pure slice of 60's nostalgia.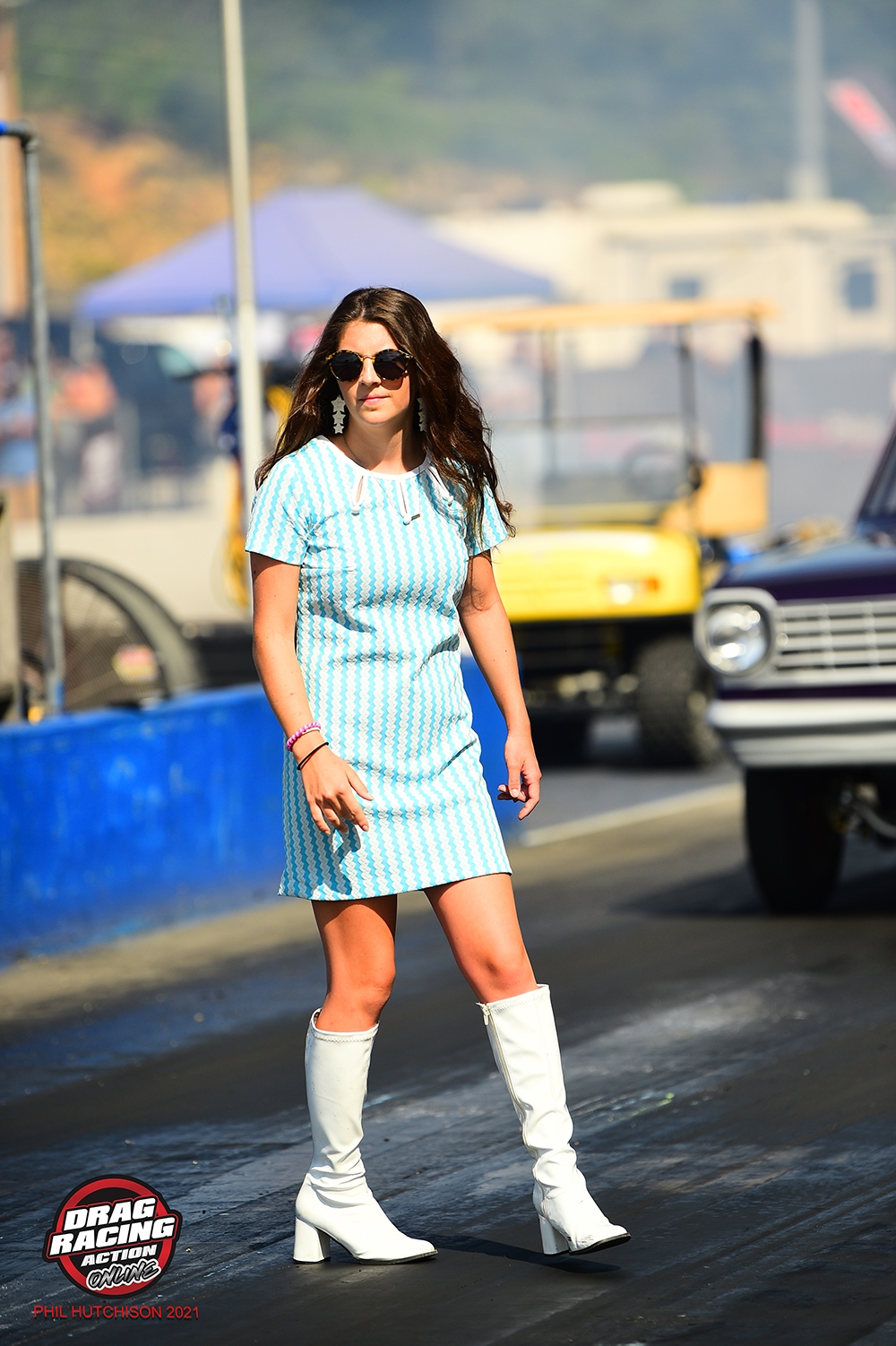 After two rounds of qualifying, the race was on with four rounds of action to determine a winner in each class.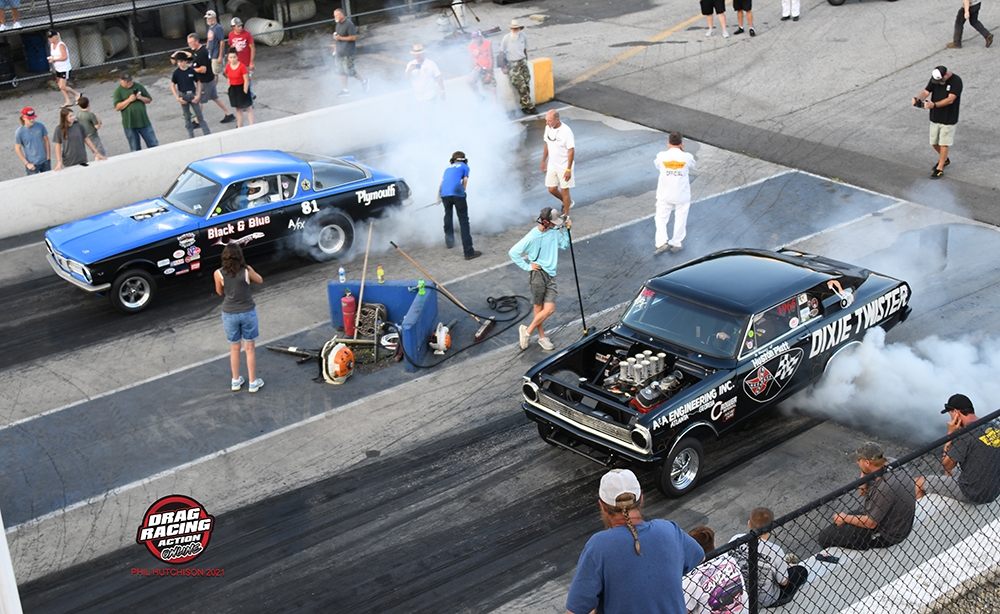 The A/FX class finals went down to the unique Chevy Nova fastback of second-generation racer Rocky Platt, son of Hall of Fame racer Huston Platt and nephew of Hubert Platt. Rocky had made a few exhibition passes in his wild "Dixie Twister" and was lined up against the Plymouth Barracuda of Robert Frazier. Rocky's Chevy rolled in the staging beams giving the Mopar of Frazier the A/FX win.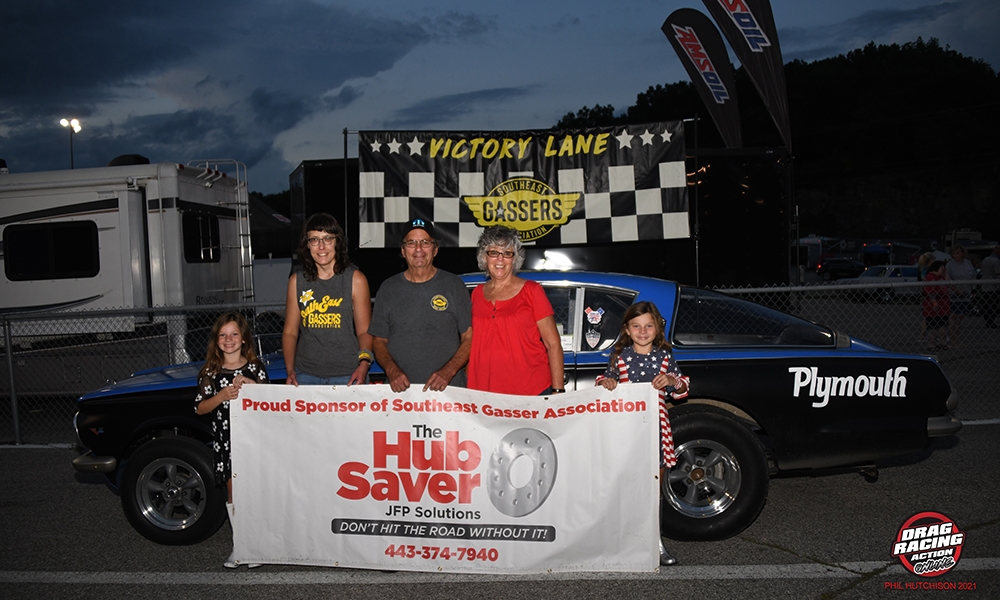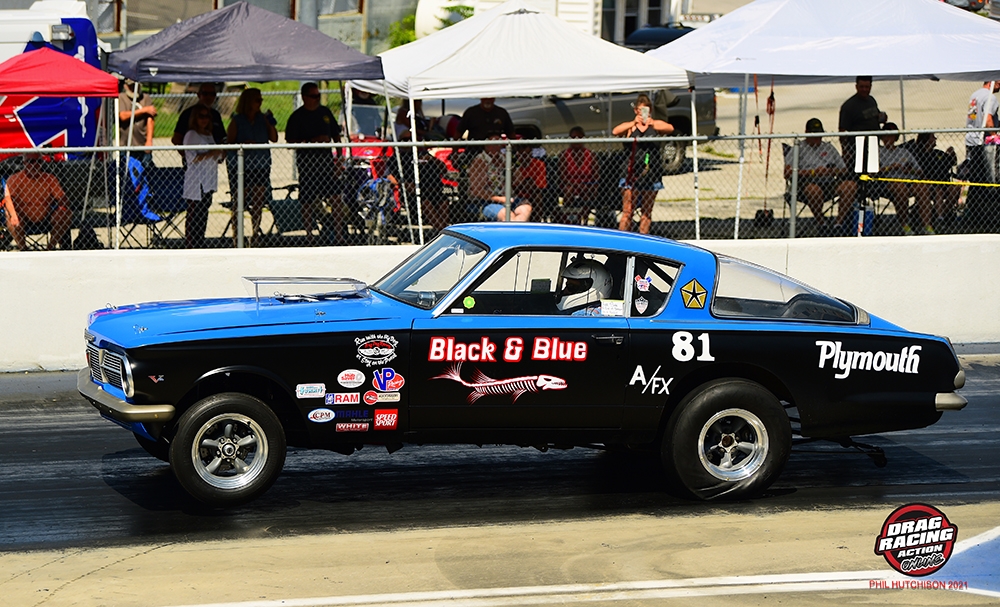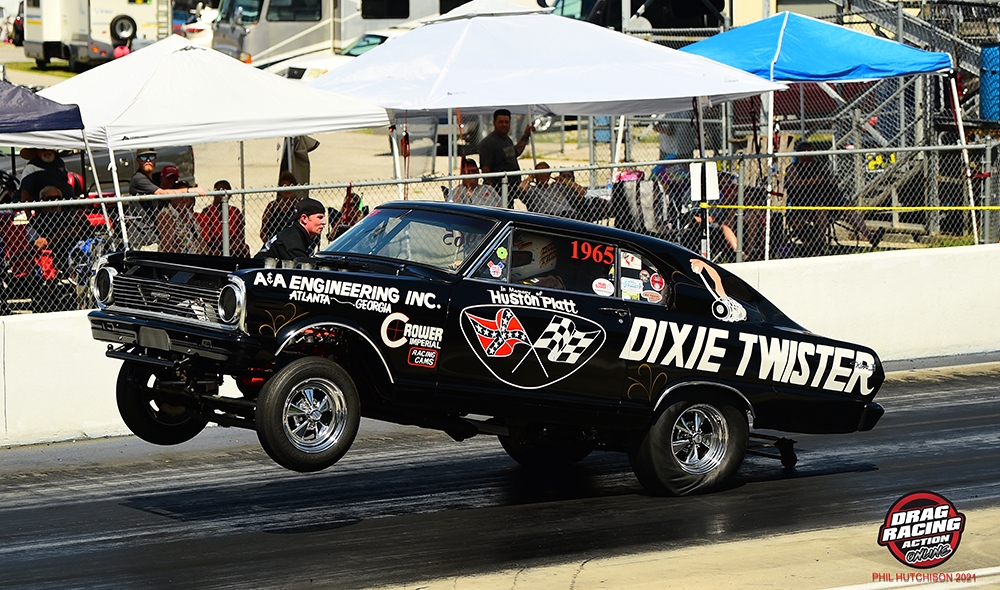 Taking Super Stock was Rick Varner in his "Dirt Man" Camaro over the "Junk Yard Dog" Nova of Danny Byrd as Byrd left too soon handing Varner the win.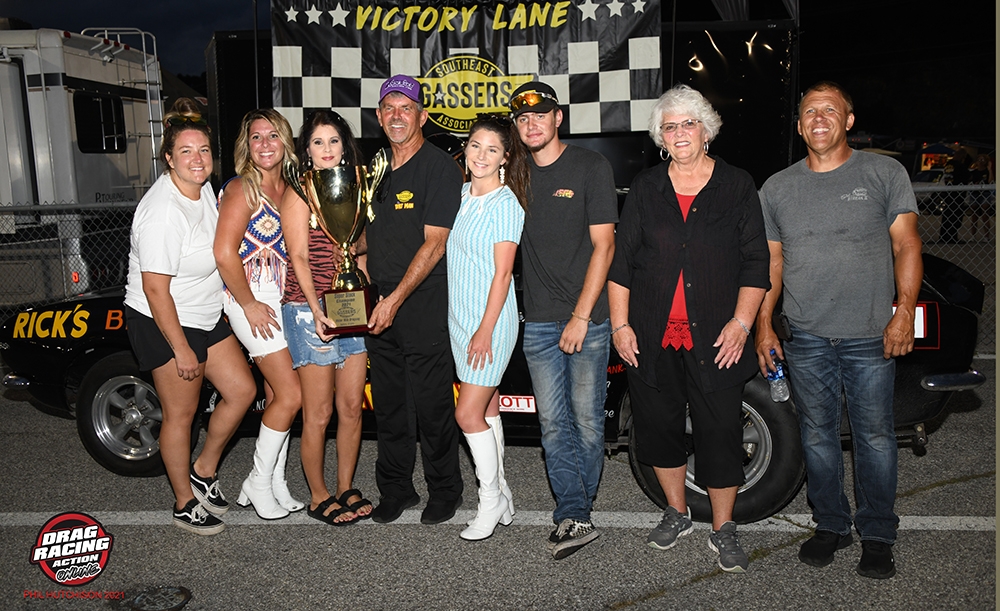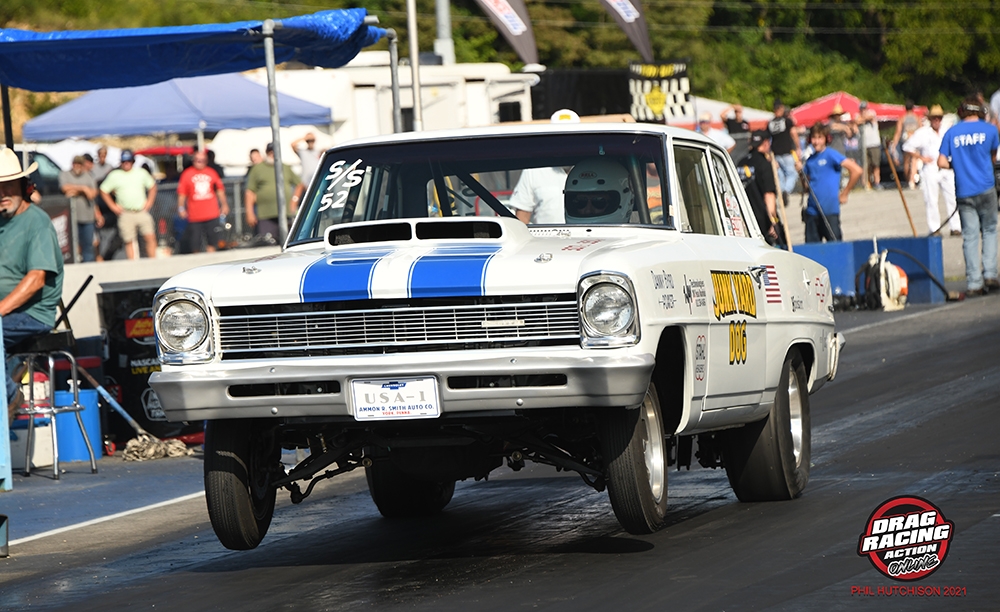 The C/Gas trophy went to Josh Pruitt behind the wheel of his "Young Blood" Ford over the "Stud Muffin" Nova wagon of Larry Floyd.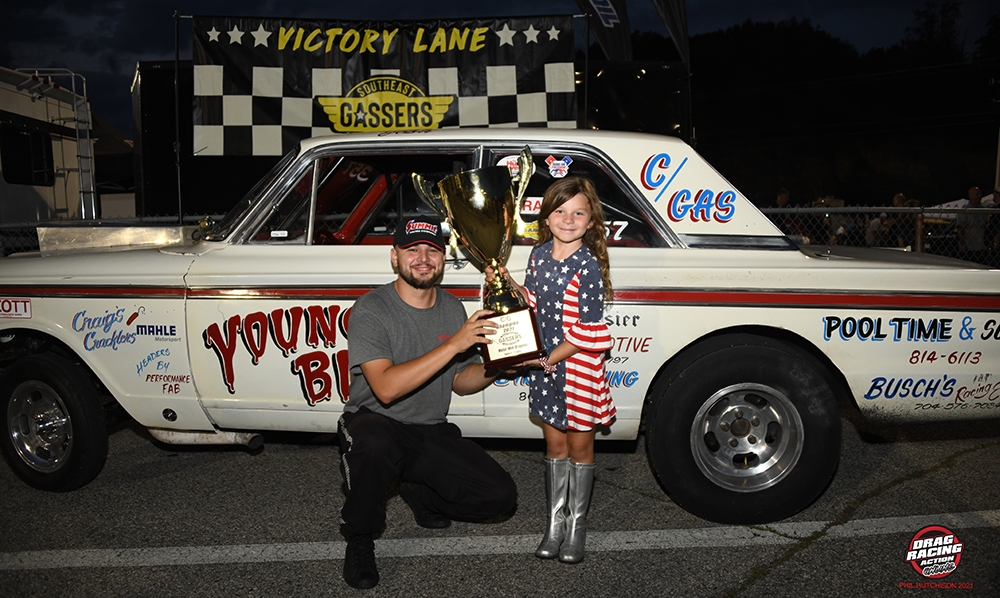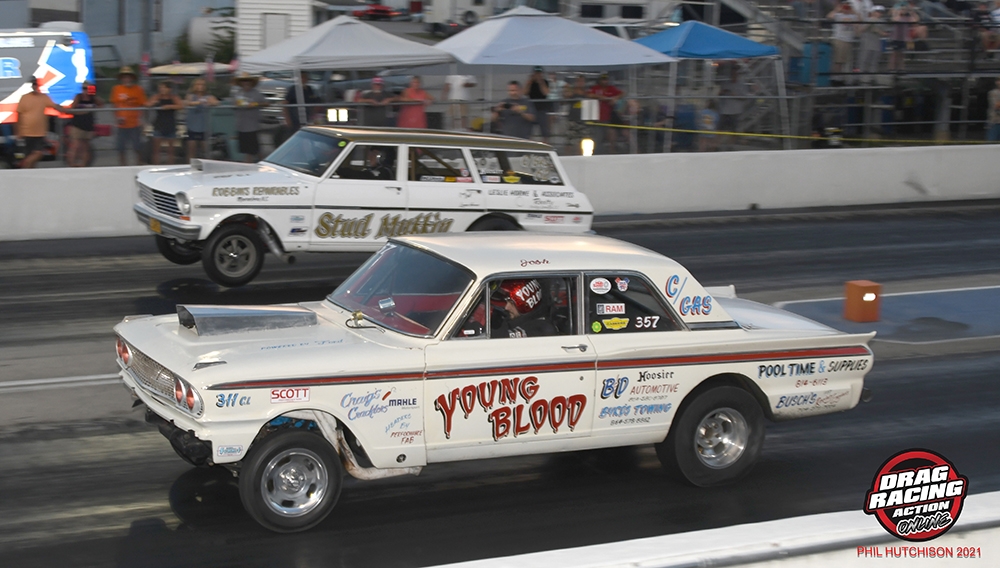 Ken Rainwater driving the "Renegade" Nova won B/Gas over the "Green Horn Hillbilly" '55 Chevy of TJ York in a tight race with Rainwater winning by a nose.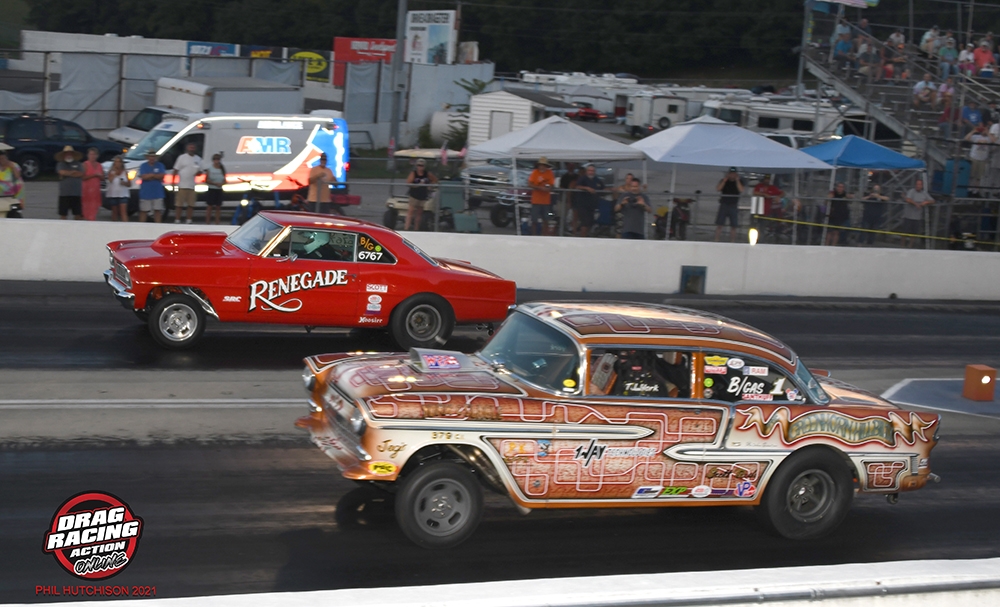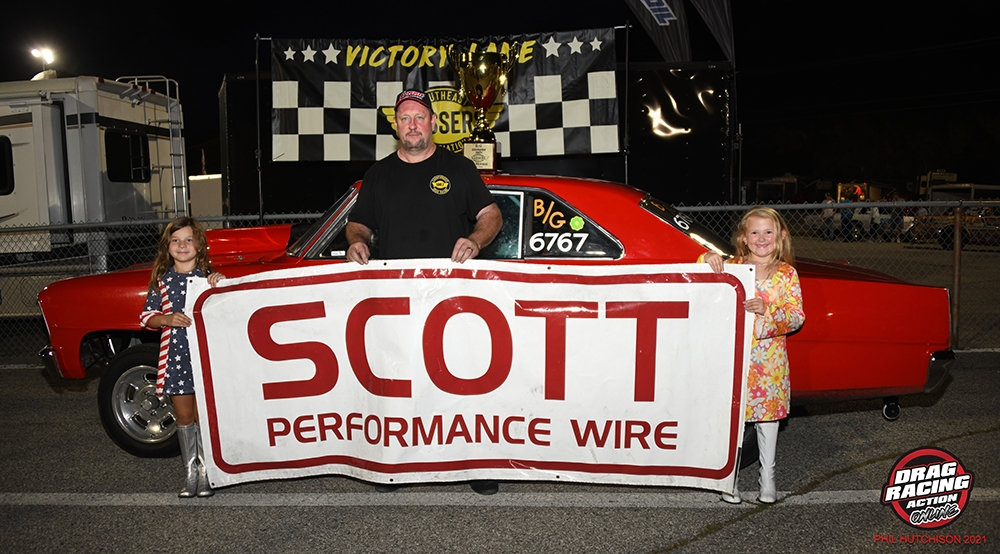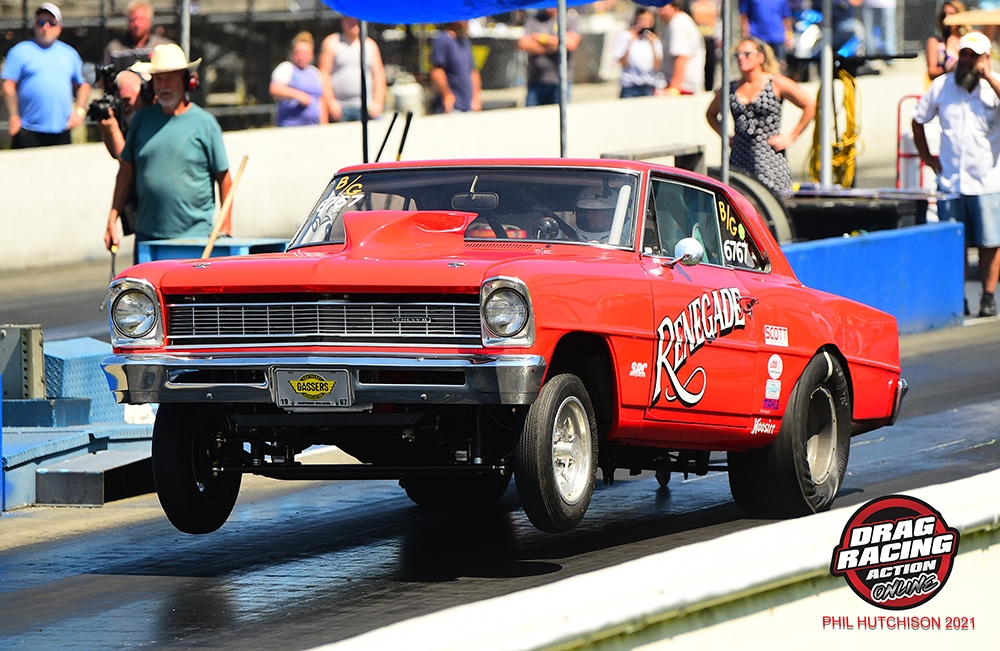 A/Gas went down to the "Silver Streak II" of Ken Phillips lined up against the "Chick Magnet" of Leslie Horne. In a great final race of the night, Horne edged out Phillips for the win.