Rain Cuts Qualifying Short at PDRA Northern Nationals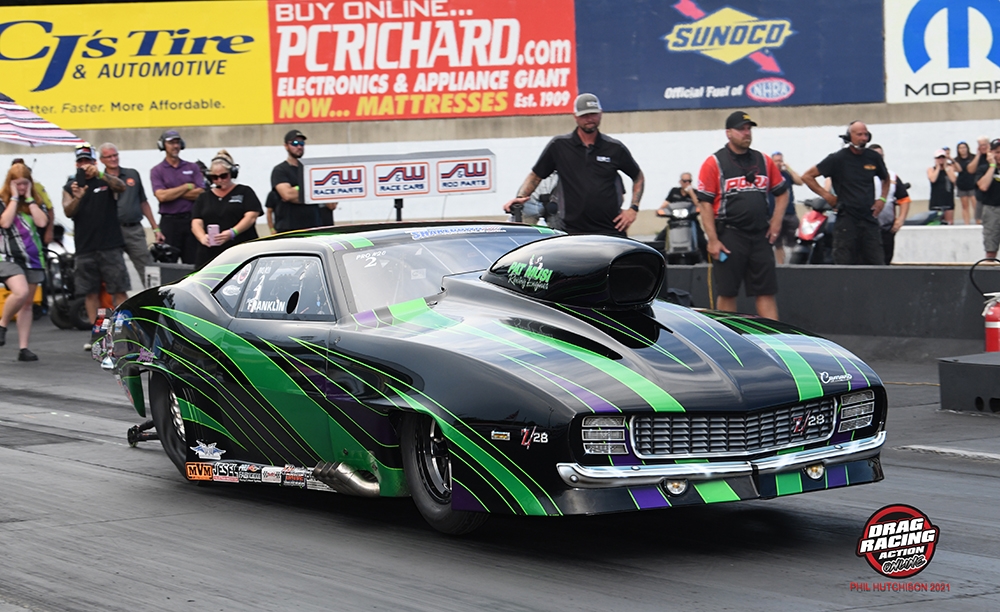 Story and Photos: Phil Hutchison
After a day of sweltering temperatures and humidity, a late afternoon thundershower cut short Friday's qualifying at Maple Grove Dragway in Mohnton PA at the PDRA P2 Contracting PDRA Northern Nationals presented by P2 Racing
Two Pro sessions were already in the books when the bad weather hit the PA facility and going into Saturday's first round, the fields are set for the exception of $hameless Racing Pro Outlaw 632, which will get a second qualifying session Saturday morning.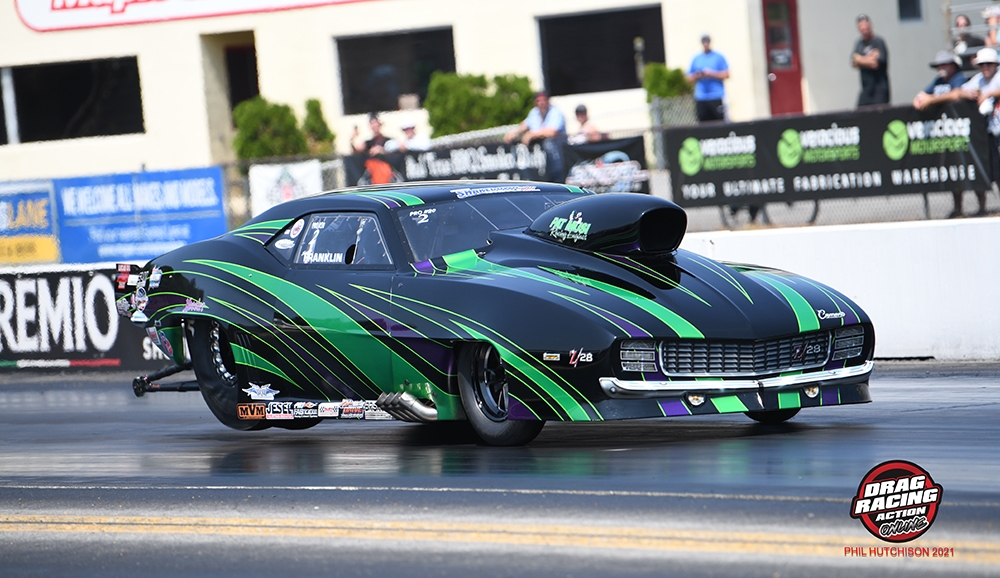 Switzer Dynamics Pro Nitrous with a 3.752 at 202.58i s two time PDRA world champion Tommy Franklin in his "Jungle Rat" '69 Camaro. In a year that Jim Halsey in his "Daddy Shark" '68 Camaro has ruled the class, the Low Qualifier for Franklin was a bit of a shocker as it was the Fredericksburg VA racers first low qualifier in over a year. Halsey posted a 3.756 at 204.70 to grab #2 qualifier.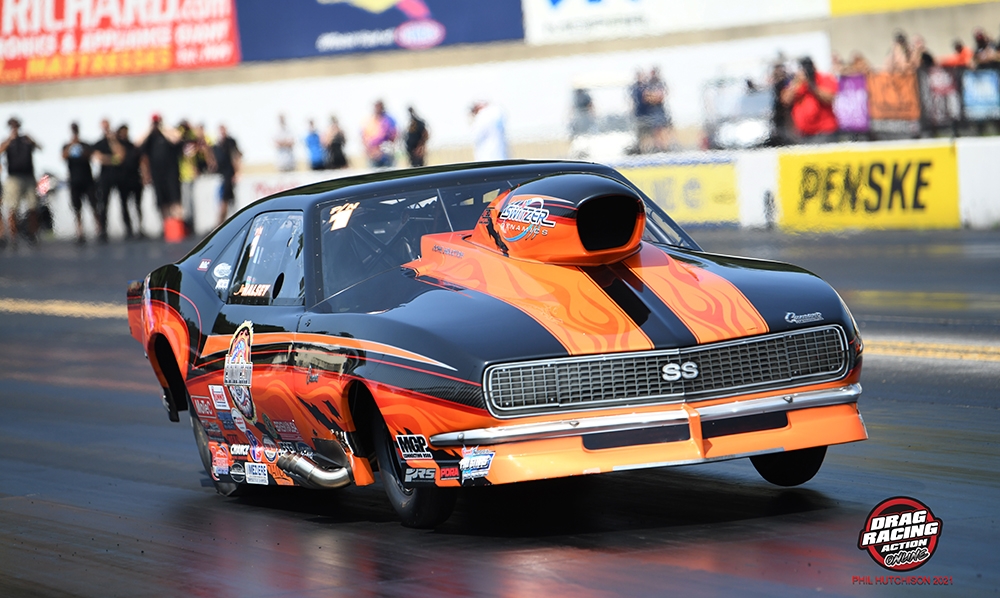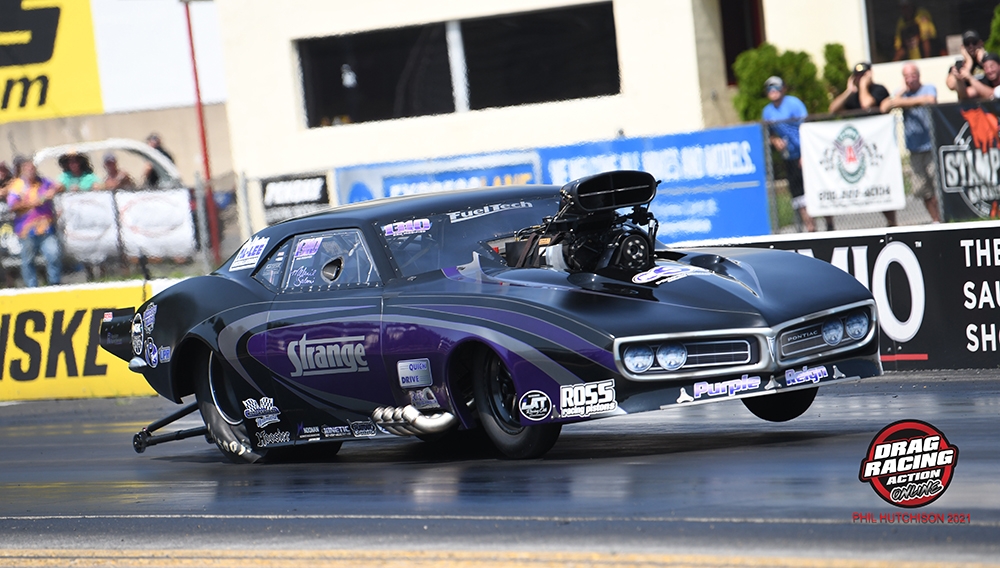 Buffalo NY's Melanie Salemi is low qualifier in Penske/PRS Pro Boost presented by WS Construction with a 3.731 at 200.23.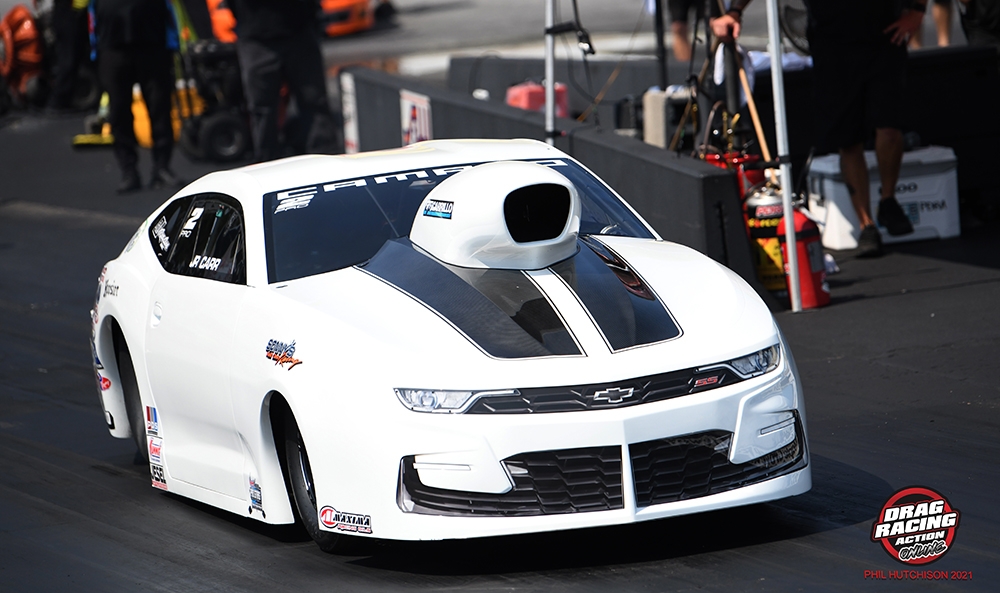 West Coast racer JR Carr put his Camaro in the #1 spot in Liberty's Gears Extreme Pro Stock presented by AED Competition with a 4.112 at 176.60.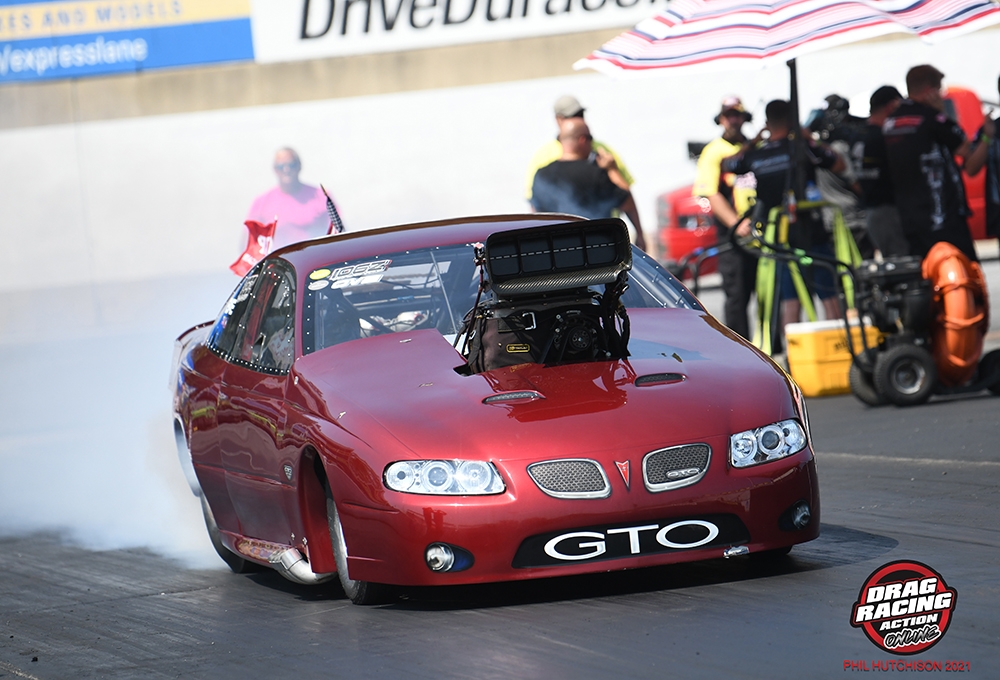 Delaware racer Nick Schroeder leads Drag 965 Pro Street with a 4.135 at 186.54 and PDRA World Champ Wes Distefano is the provisional low qualifier in $hameless Racing Pro Outlaw 632 with a4.274 at 169.72 in his Musi-powered $hameless Racing '68 Camaro with one more qualifier to go.