Mid Atlantic 90 Series Off and Running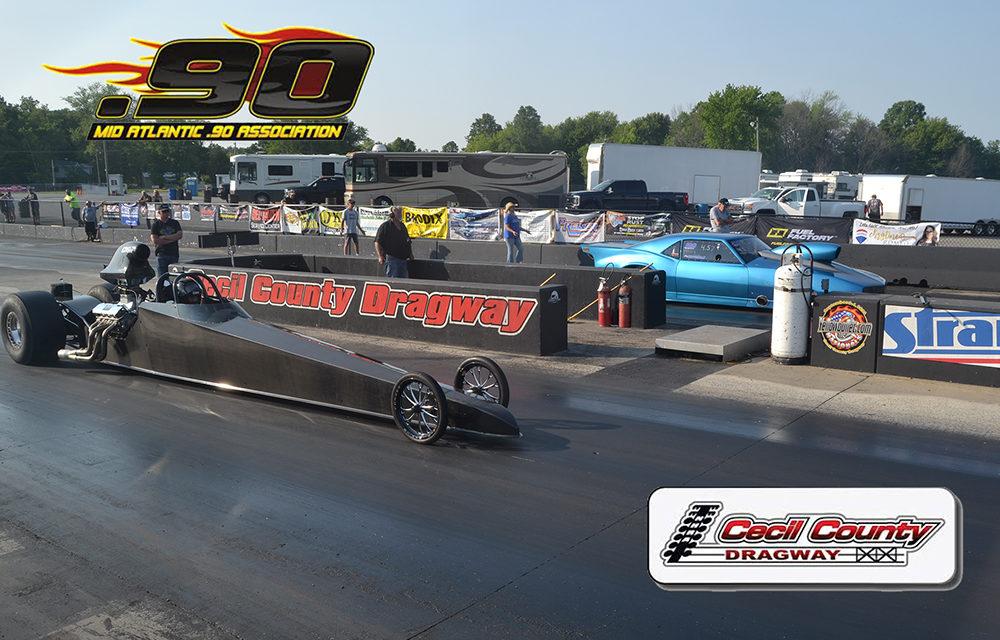 Drag Racing Action Online  Images Courtesy Rob Keister
If what should have been the second event for 2023, the Mid Atlantic Super Series got their first race of the year completed at Cecil County Dragway in Rising Sun Maryland.
The first event was scheduled for Atco Dragway in late April, but inclement weather cancelled the event making Cecil the kickoff for the series.
The series, run by fellow racer and promoter Rob Keister, has grown each year and 2023 was no different with Top Sportsman, Top Dragster, and Jr Dragster a large part of the racing action joining the Super Street, Super Gas, and Super Comp racers the series was built on.
And the racers came out to support the event. On Saturday car count was 198 and Sunday's field featured 205 cars. And as has been the norm for the series, each weekend features two complete sets of eliminations contested on Saturday and Sunday.
After qualifying was completed on Saturday, racing got real with N.J. racer Tom Stalba taking his national event winning dragster to a Super Comp win over Wallingford Pa. racer Dave Long.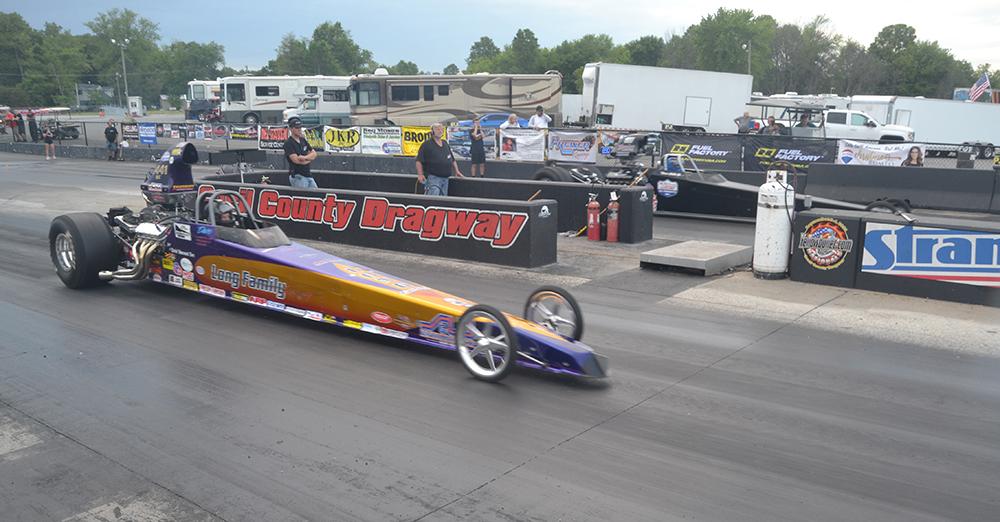 Stalba got off the line first with a 0.015 reaction time and never looked back, well maybe to see where Long was, and posted a 8.934 to Long's better but losing 8.924. Long's second best 0.041 RT made the difference at the finish line.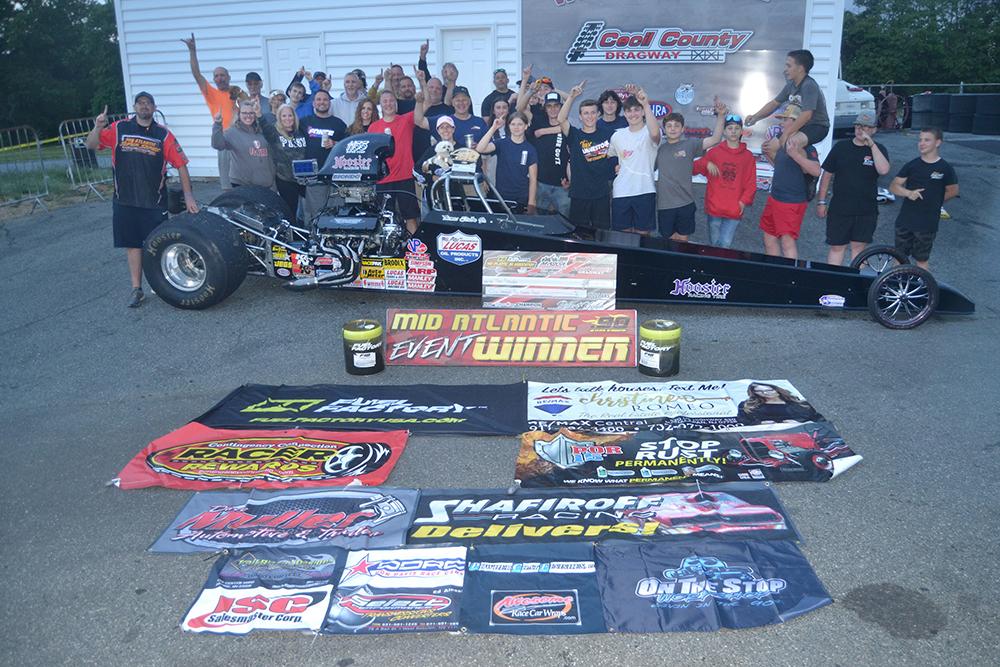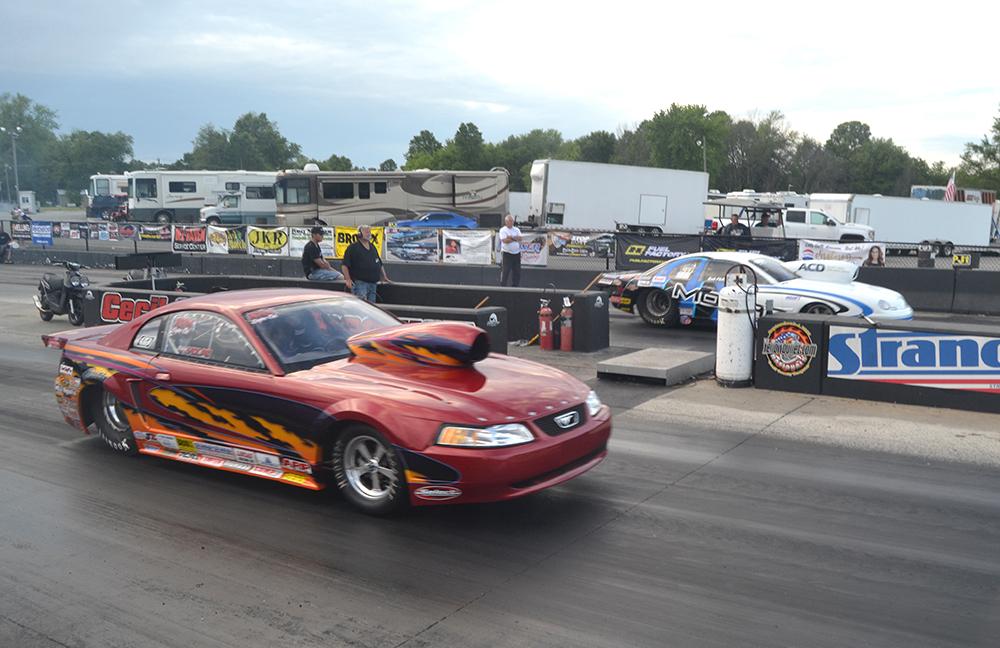 Long time Super Gas racer Bob Phillips from Oley Pa. took the win in a double breakout final in his Mopar over the Mustang of Nick Volpe. Both racers ran identical 9.88 ETs as Phillips had the better RT with a 0.019 to Volpe's close 0.023 to get the Super Gas win.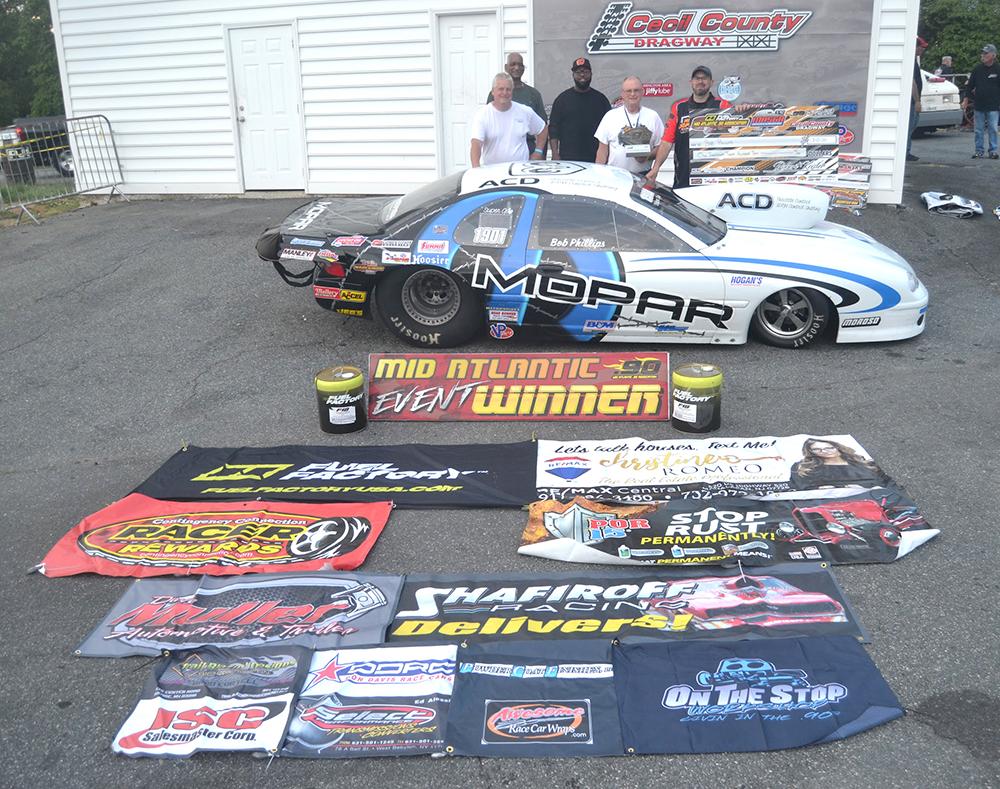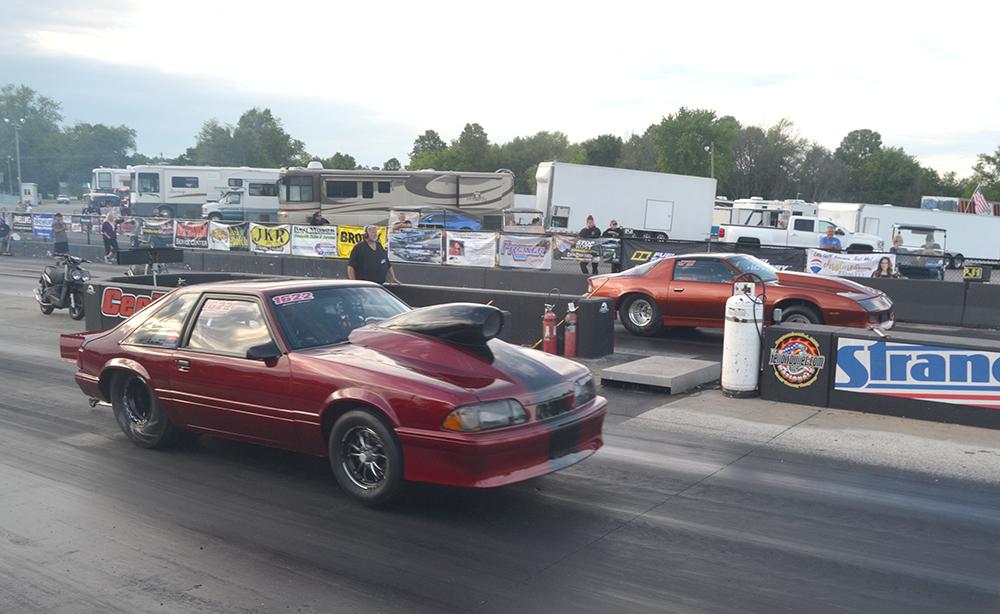 In Super Street it was Nick's brother Frank Volpe III taking the win over Tim Diorio. Volpe from Poughkeepsie NY took his Mustang to a 10.929 to the breaking out 10.893 of Diorio in his '86 Camaro.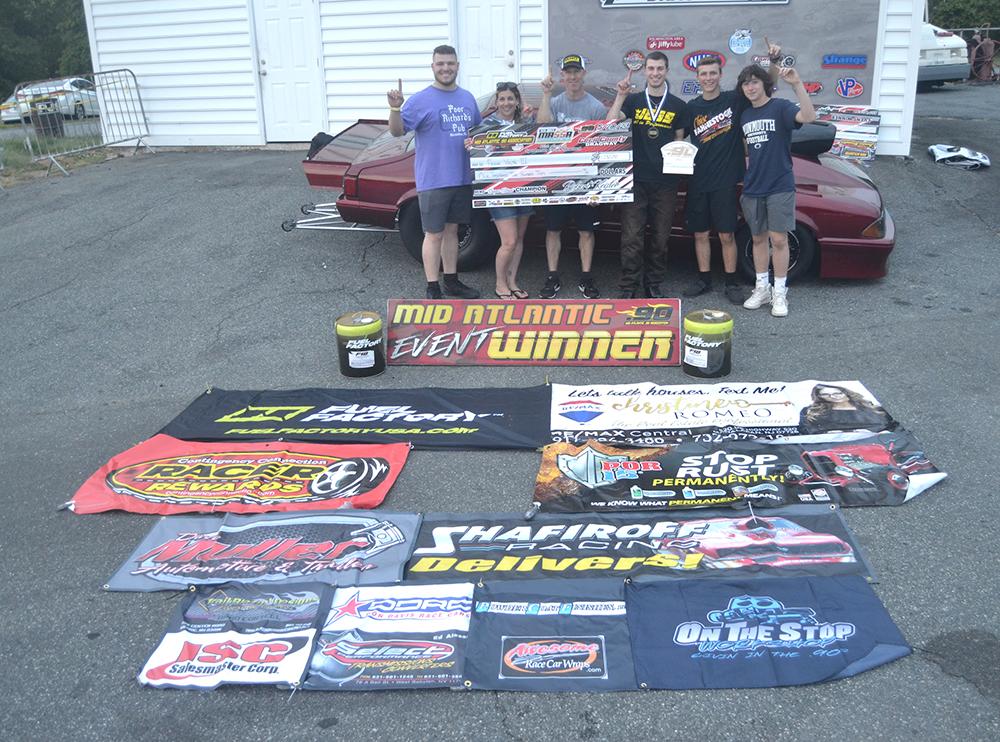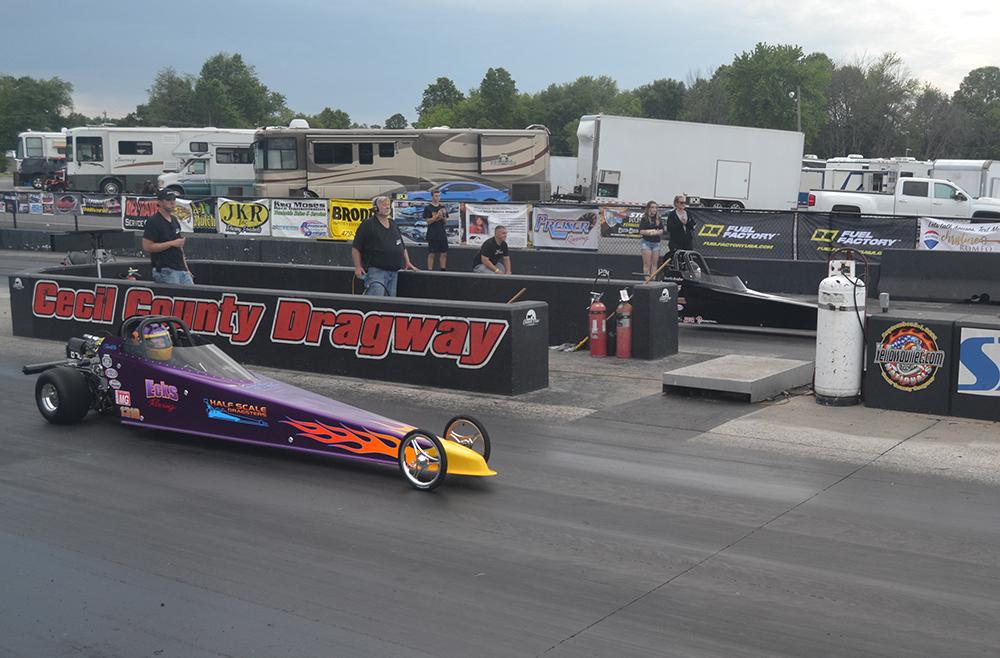 Quarryville Pa. racer Charlotte Ecks drover her '19 Halfscale dragster to a win in Jr Dragster besting Austin Bucher from Howell N.J. Charlotte had an 0.083 RT to Bucher's sleepy 0.256 and rolled to a win running an easy 8.961 on her 8.90 dial as Bucher ran a 12.157 on his 12.04 in the loss.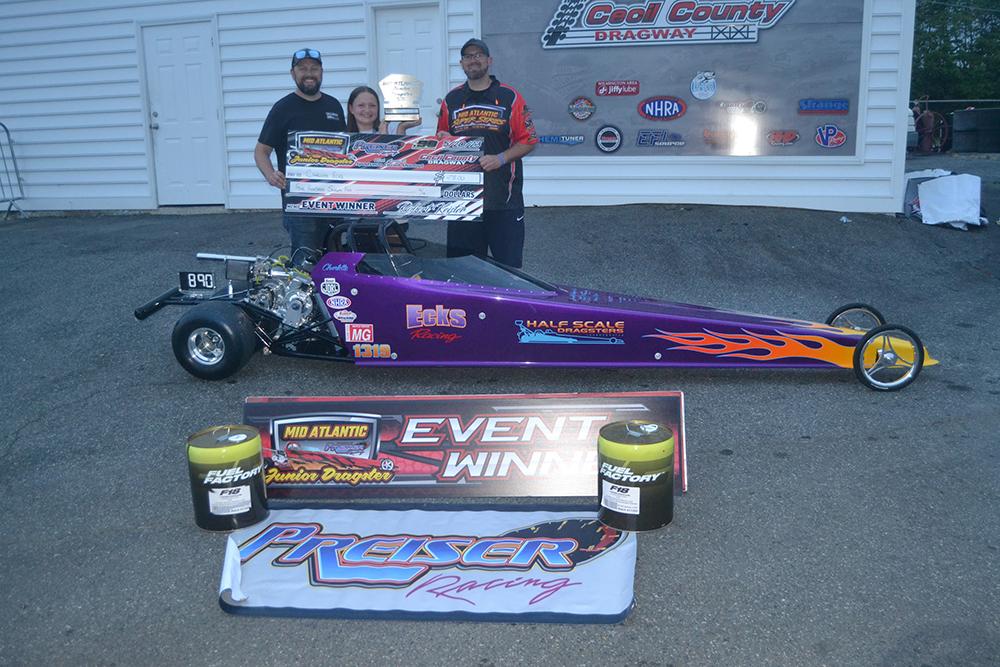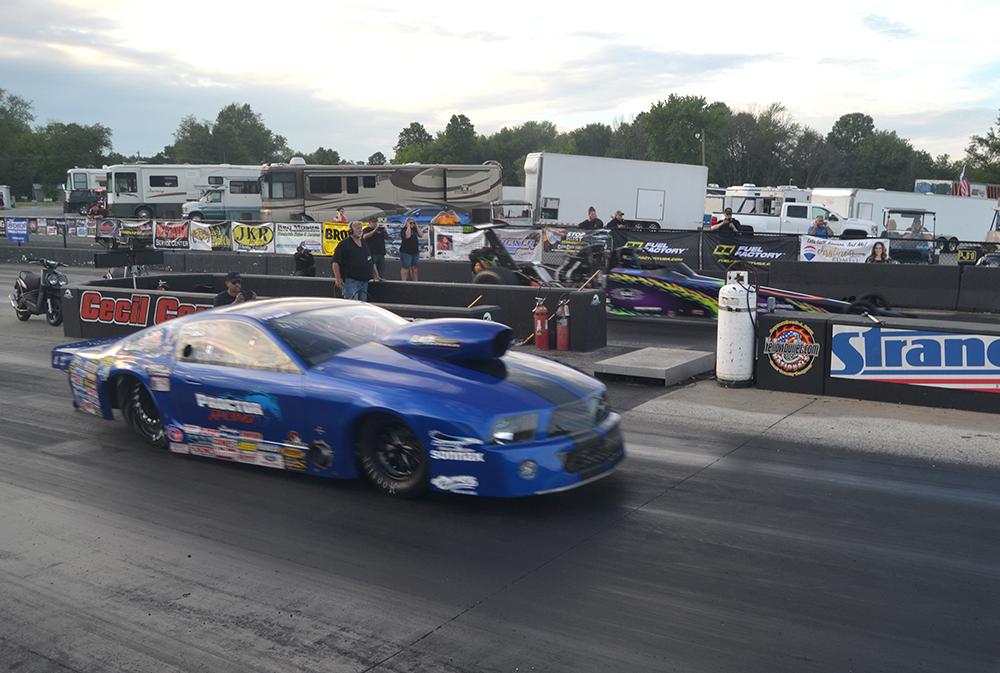 In the Bad 8 final had West Virginia racer Ronnie Proctor taking his Mustang to a win over the Top Dragster of Jared Kissinger.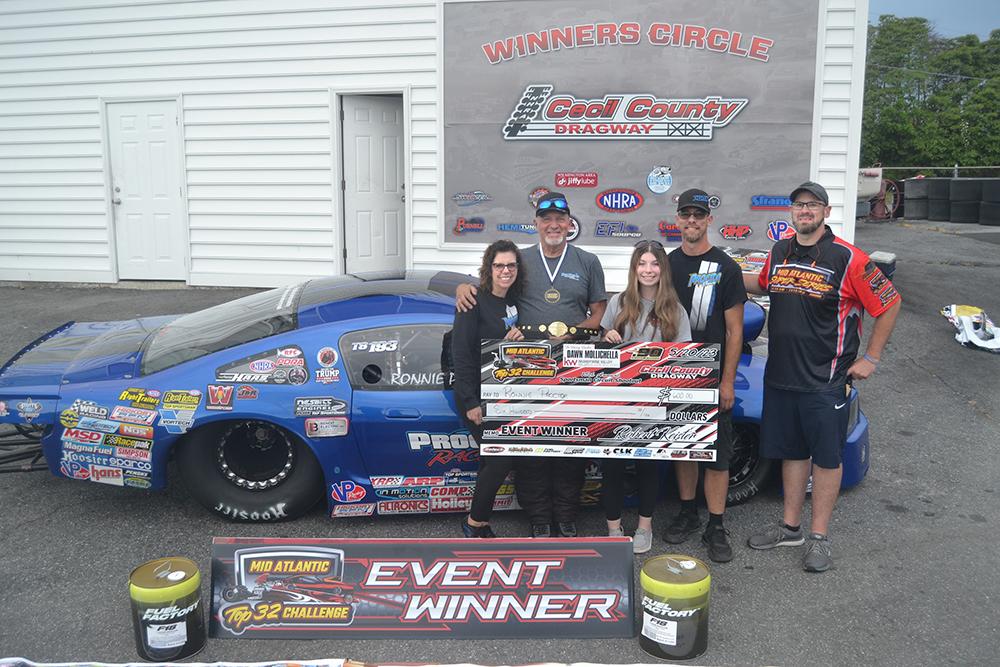 Sunday's weather was a duplicate of Saturdays with cool sunny conditions greeting the racers.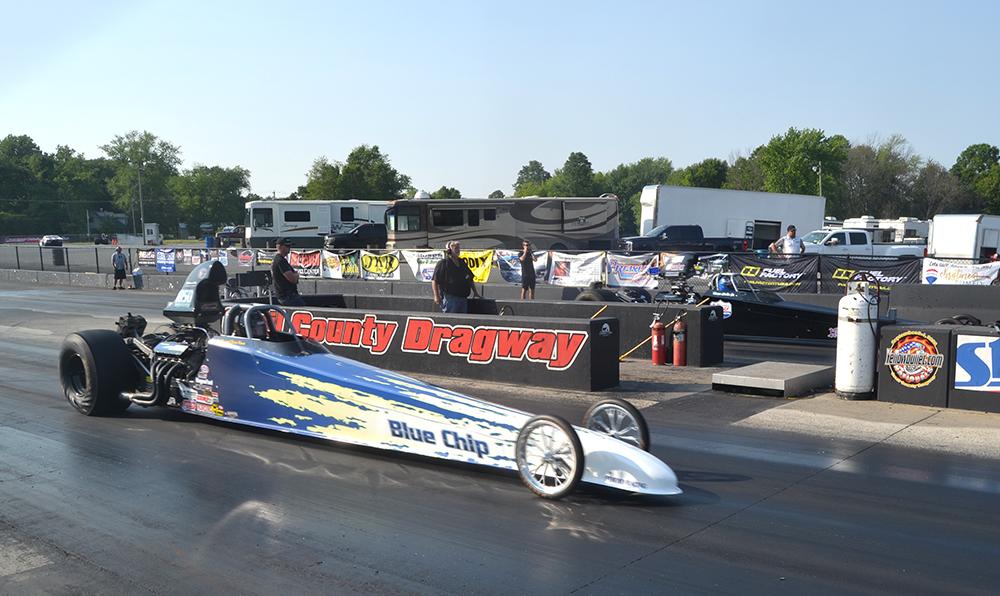 In Super Comp it was Fleetwood PA racer Dave Rowe taking his Undercover dragster to the win over Saturday's winner Tom Stalba from Hammonton NJ. Both racers had identical 0.008 reaction times so it was up to who got there first without breaking out. As it worked out Rowe ran a 8.981 to Stalba's close 8.985. There must have been a lot of looking back and forth at the stripe.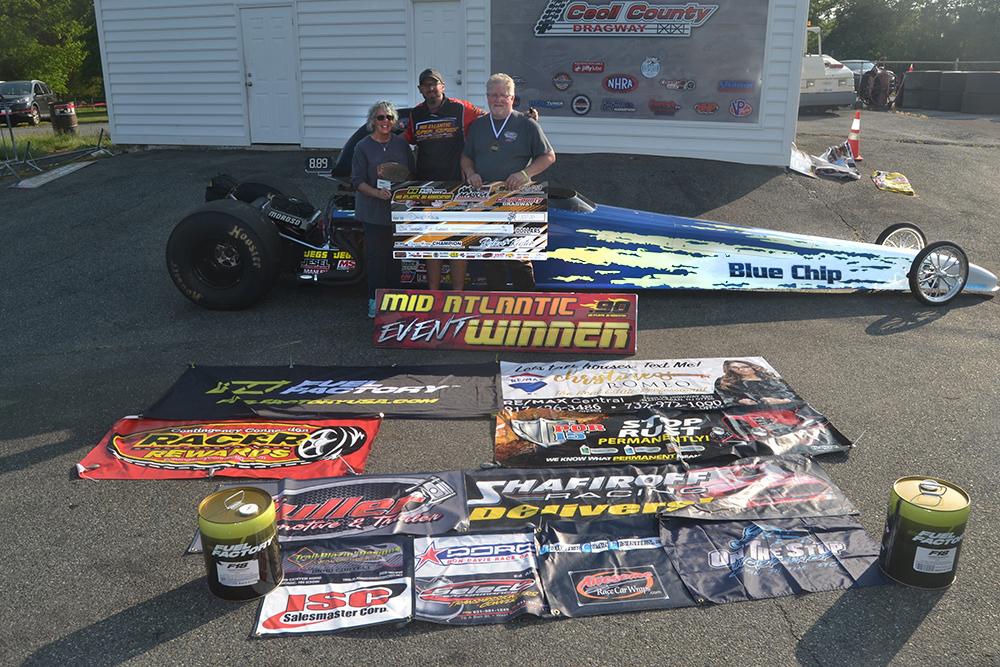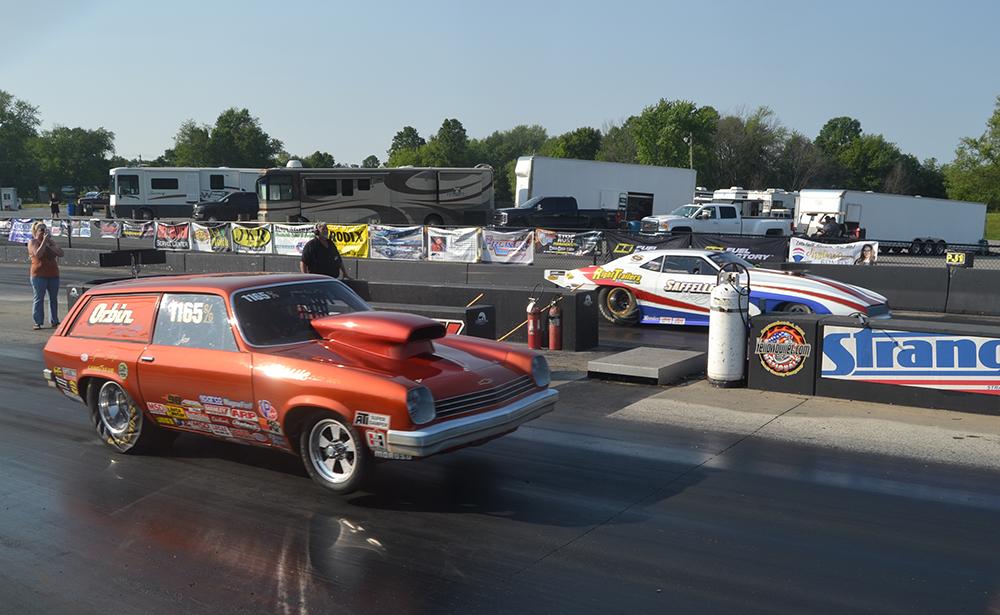 Vince Fourcade Jr took his '68 Camaro to a Super Gas win over Pennsville New Jersey racer Ron Orbin. Fourcade had a otherworldly 0.001 Reatcion Time to Orbin's decent 0.036 and both racers ended up breaking out. Fourcade from Mt Airy MD crossed the finish line first with a 9.893 to get the win over a 9.872 of Orbin.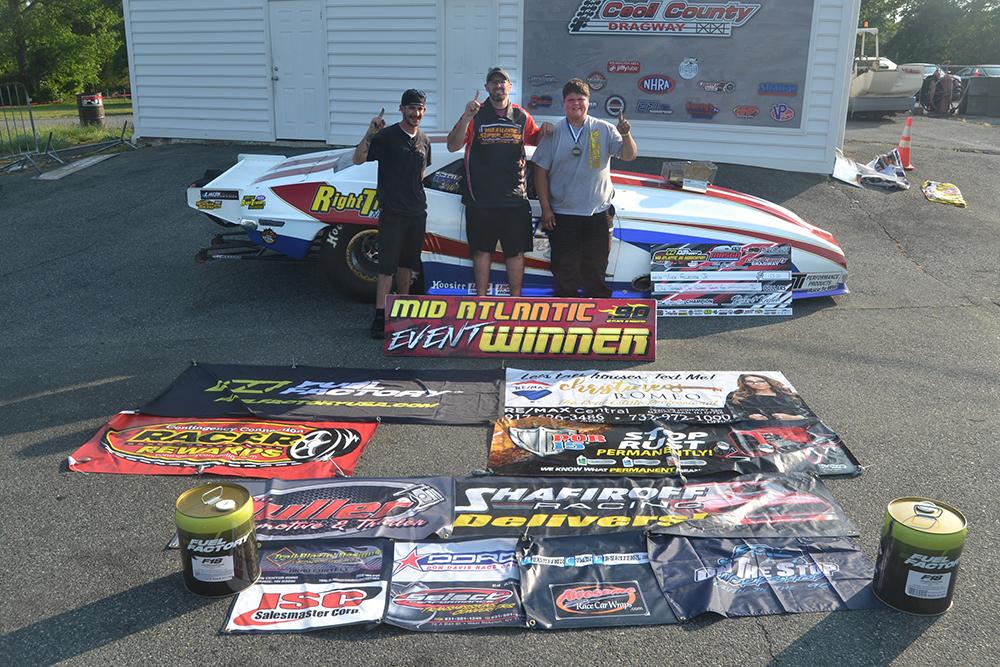 Frank Volpe III made it two for two with a Super Street win in his Mustang beating the '90 Chrysler Lebaron of Dave E'Nama in the finals. E'Nama cut the tree a little too close triggering a -0.010 red light putting Volpe in the Cecil winner's circle for the second time in 24 hours.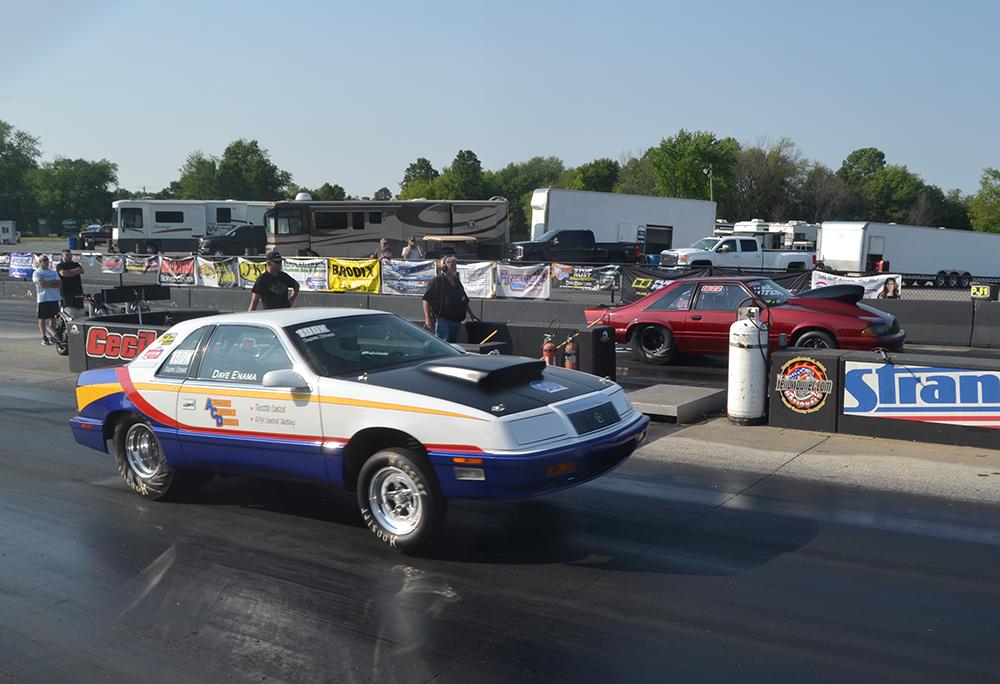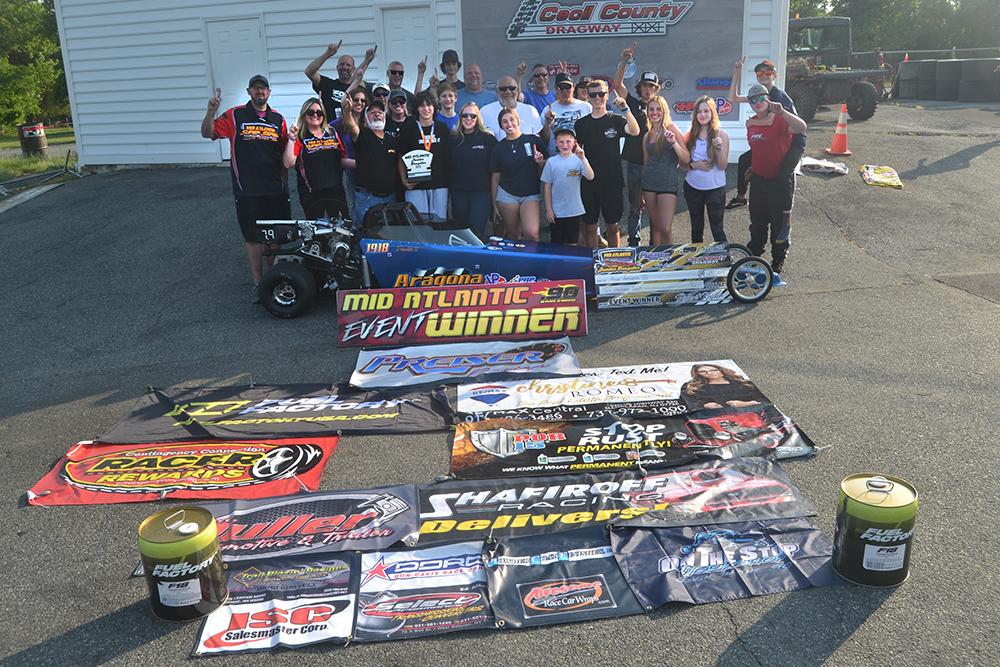 Two weeks removed from his emotional Jr Dragster win at the NHRA Open at Atco Dragway, Frankie Aragona III once again put the family dragster in the winner's circle. Frankie from Freehold NJ, cut a 0.012 light to his competition, Francis Vignola's second best 0.043 and ran a 7.965 on his 7.93 dial as Vignola had a 7.939 on a 7.90 dial in.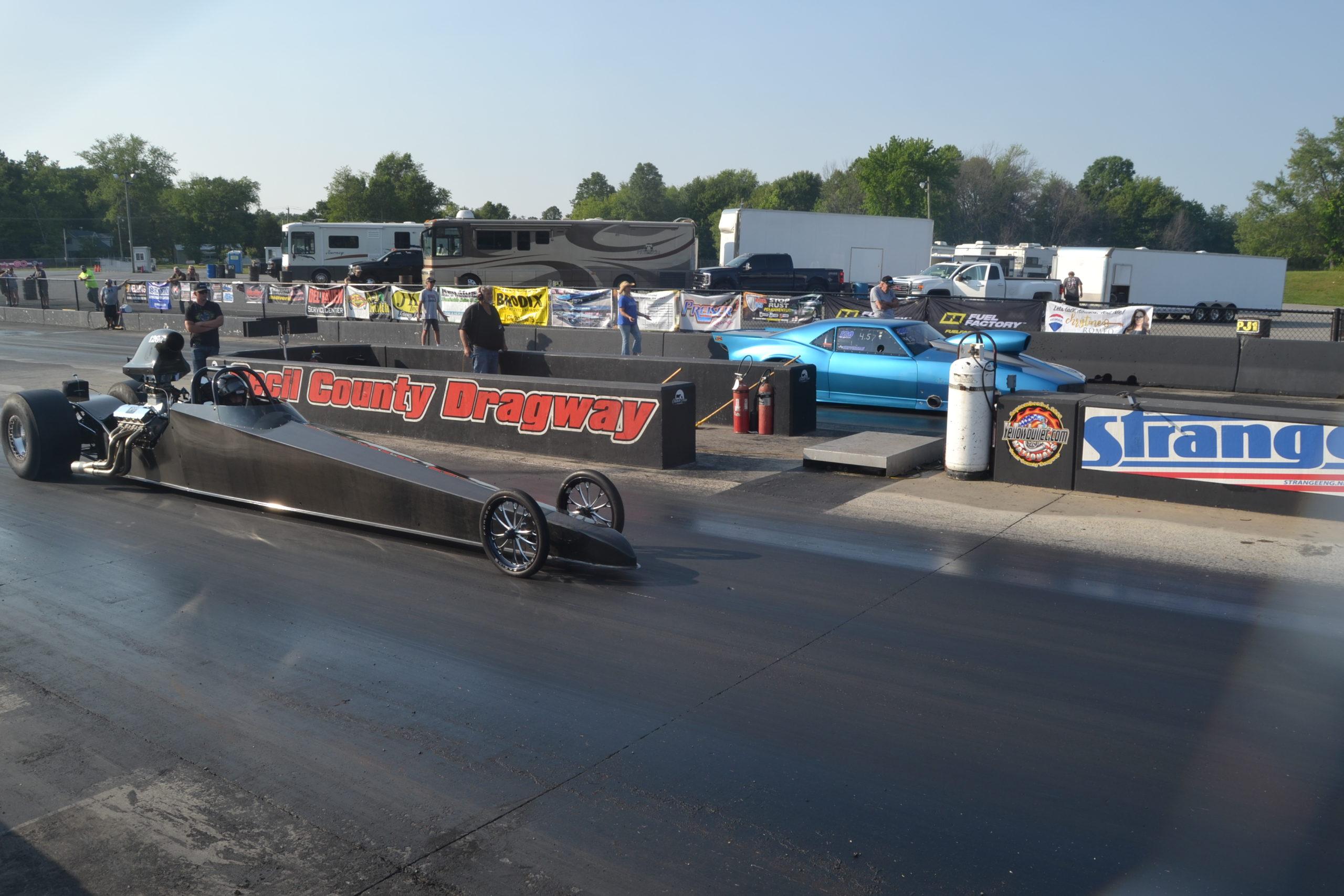 Finally in Top 32 it was the Top Dragster of Mark Kelley taking out the Top Sportsman Camaro of Joey Heffernan in the finals.  Kelley dialed  in at a 4.45 and ran a 4.479 to Heffernan's 4.606 on his 4.57 dial.
Congratulations to all the winners at Cecil. The next Mid Atlantic event will be the 3rd Annual Dave Stine Memorial race at Maple Grove July 22-23.