Goodbye For Now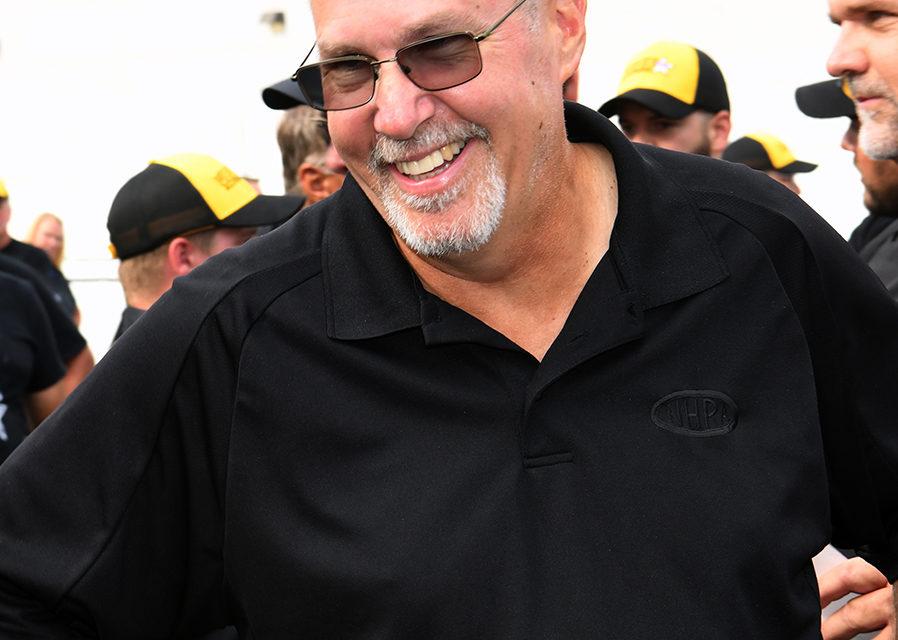 This week's guest is well known on the NHRA side of the sport as he has been the division director for the Northeast Division for the past 8 years and involved in the sport for many more. We are happy to present the newly retired from NHRA, Dave Mohn.
It all began for me when George Case (the General Manager at Maple Grove Raceway at the time), came to my place of work and asked if I'd be interested in working weekends at Maple Grove. My younger brother was already working at the bar there and had mentioned the possibility. My first job at the track was working in the Gas shack. After a few weeks I was moved over to the tech department and staging lanes. Later that year during my first National Event, I assisted in setting up sponsor tents and keeping liquid refreshment stocked for the duration of the weekend. Not that glamorous, but it was my beginning.
After a couple years at Maple Grove, I started to go to Divisional events and eventually Greg Xakellis suggested I apply for the newly created position of Assistant Division Director. I was unsure of what the job fully entailed, but decided to apply anyway. Greg offered me the job and I began working for NHRA full-time on October 1, 1995. At the end of the 1997 season, Greg and Martee Xakellis decided to hang up running the Division and Bob Lang took over. I continued to learn all aspects of the sport under Greg and Bob's leadership until Bob was transferred to the Senior Director of Emergency Services. I was then promoted to Division Director officially in 2014. However, I decided that the 2022 racing season was going to be my last in that position. Luckily for me, our Jegs All Star team was able to send me off with a win (the 8th overall championship for Division 1).
I've been truly blessed to be surrounded by the greatest team in motorsports and to have learned from the best of the best. Our group, known as the D-1 Certification Team, made me look good each and every event and made it easy to go to work on a daily basis. We had some awesome times and some not so awesome times, but I wouldn't be where I am today without them. These guys and gals give up their family time to allow the racers time to spend time with theirs and it's truly appreciated on my end. Our sponsor programs allowed us to provide unique opportunities to the racers to have some fun at the events and earn some additional money. I am very thankful for the relationships gained through these partnerships. The Division Directors have been like brothers and now sisters and I will miss our behind-the-scenes discussions and get togethers.
I'll fondly remember my days in the sport and the adopted family we've created. I'm really excited to spend more time at home with Jodi, Tori, and Jackson, and being more involved in their lives. I'm sure we'll see you all at a track at some point, as it's been 30 years of my life in this sport. Thank you for your support, but mostly thank you for your friendship. See you soon! -Dave Mohn