It's A Stalba Sweep at Cecil County Lucas Oil Divisional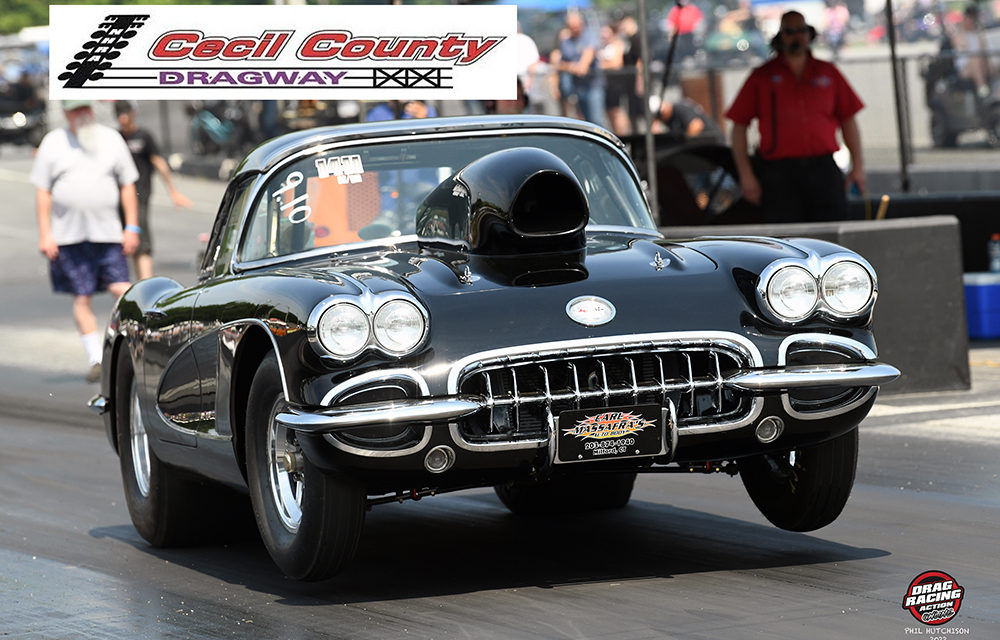 Story: Phil Hutchison  Images: Phil Hutchison Kubicke Photography/David Smith
Minutes after Karen Stalba captured the Top Alcohol Dragster title at the Lucas Oil divisional at Cecil Country Dragway, her kids, Emily and Paul made it three for three winning their respective Junior Dragster eliminators.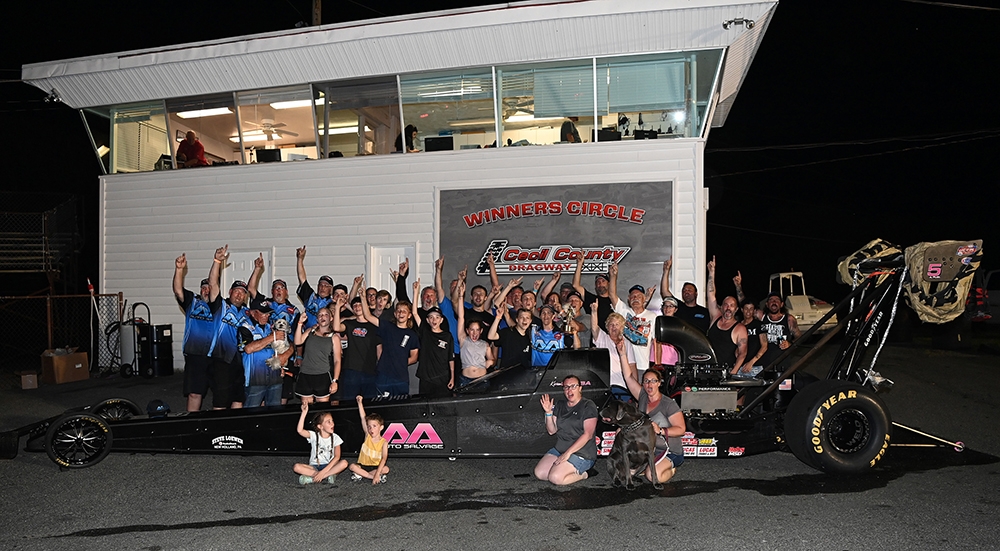 Emily won the finals of the 10-12 year old class over Chris Orsini and Paul won the 13-18 class over Madison Schonberger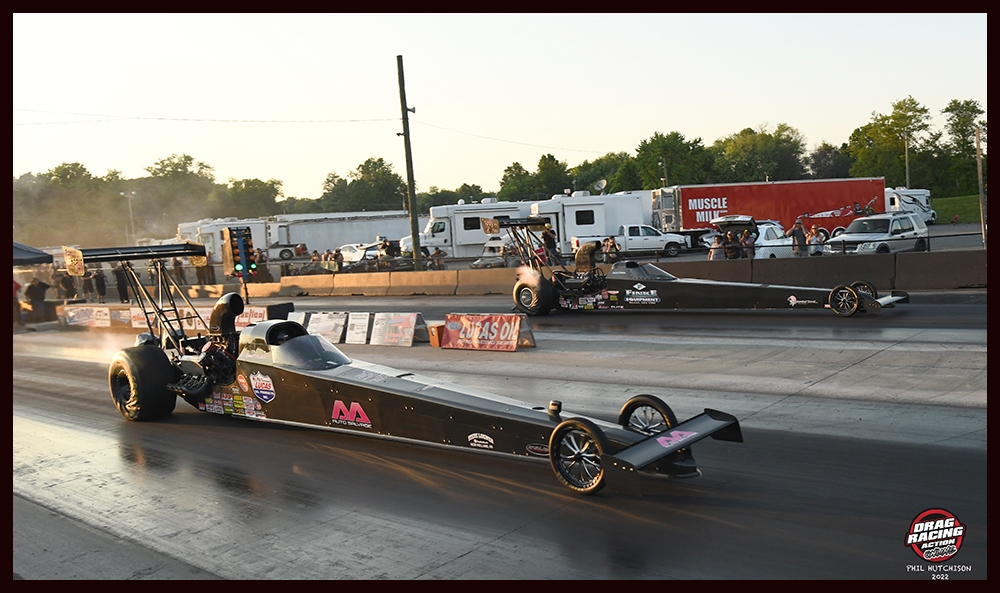 The finals of T/AD featured the two quickest cars of the weekend with Stalba putting the Stalba Motorsports entry in the #1 spot with a 5.257 with Jackie Fricke driving the John Finke owned A/FD a tick behind her at 5.279. The finals did not disappoint as Karen set Low ET with an 5.243 to defeat Fricke's close 5.300 @ 276.52 MPH (Top Speed of the Meet).
After her win Stalba said, "Coming into the weekend there was so much adversity at home I was not even sure we would make it there. I always tried to picture what a moment like that would be like but until it happened I didn't realize how exciting it truly was going to be. I think I almost collapsed from the excitement and exhaustion."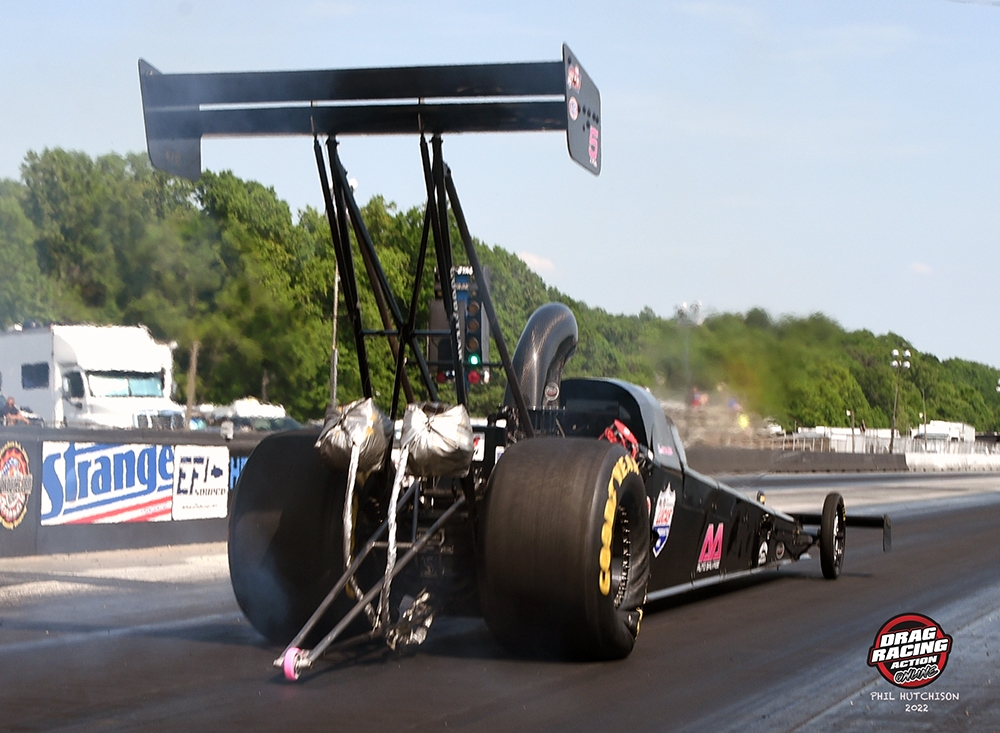 Stalba added, "I tell myself that great drivers are great because they know how to overcome adversity and this weekend I think we all did a pretty great job driving. And we have a really great crew and support system.
"I always imagined winning with my kids but never thought how great it would actually feel for all three of us to do it together."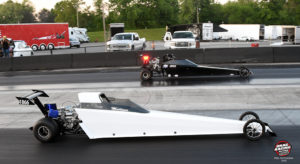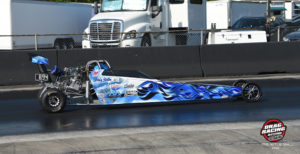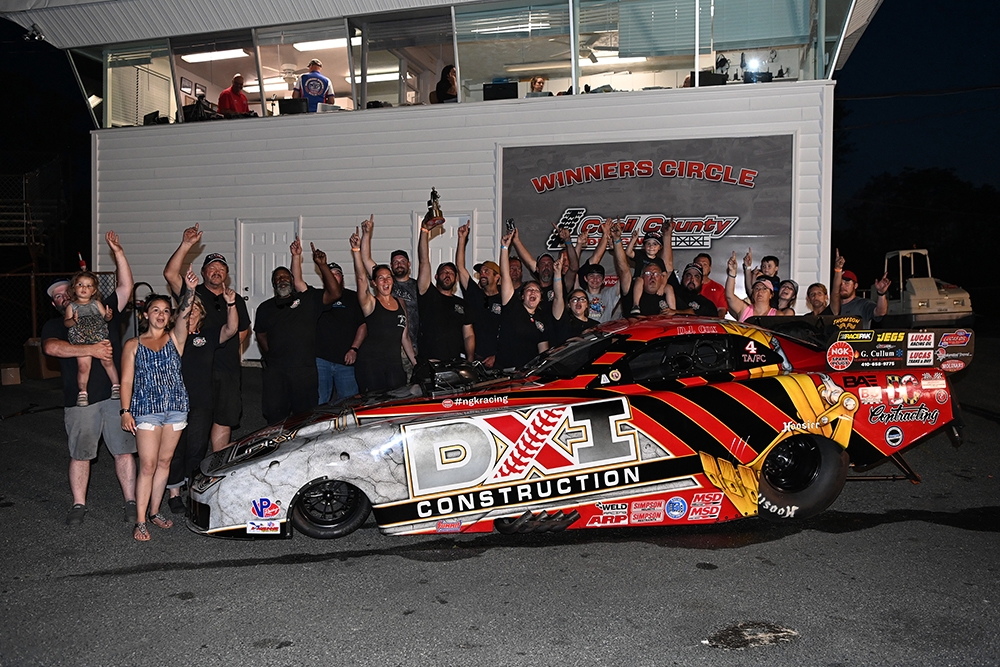 Defending 2021 East Region Top Alcohol Funny Car champ D.J. Cox Jr. from Whiteford Md. got his title defense back on track after a few early exits with a win at Cecil defeating former champ Don Pomponio in the finals.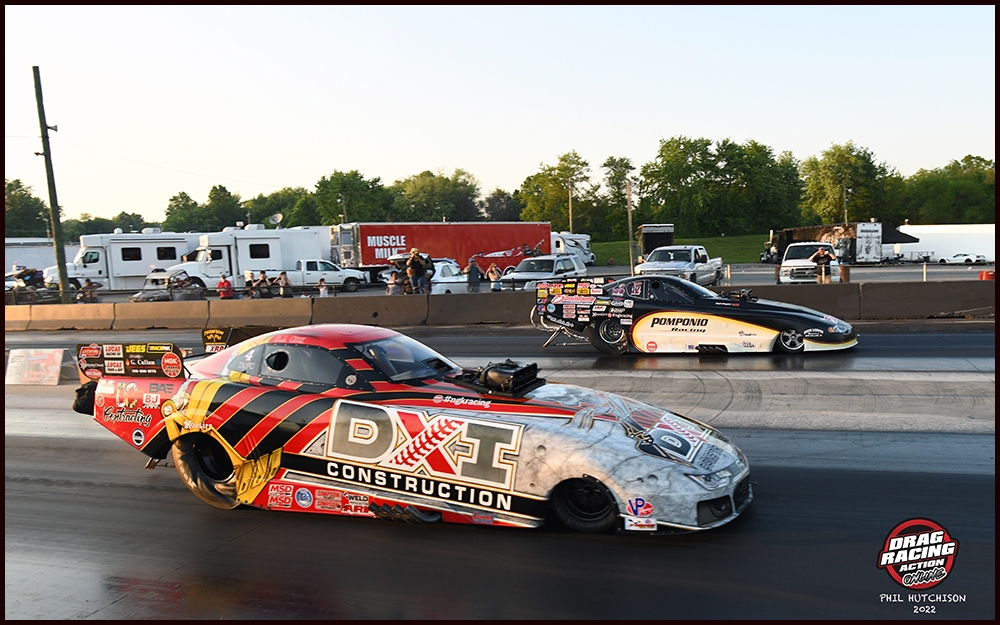 Neither driver were their best off the line with Cox's 0.119 light trailing Pomponio's slightly better 0.108 but the Maryland driver had the power to catch and pass Pomponio with Low ET of the Meet 5.523 to the losing 5.603 of Pomponio.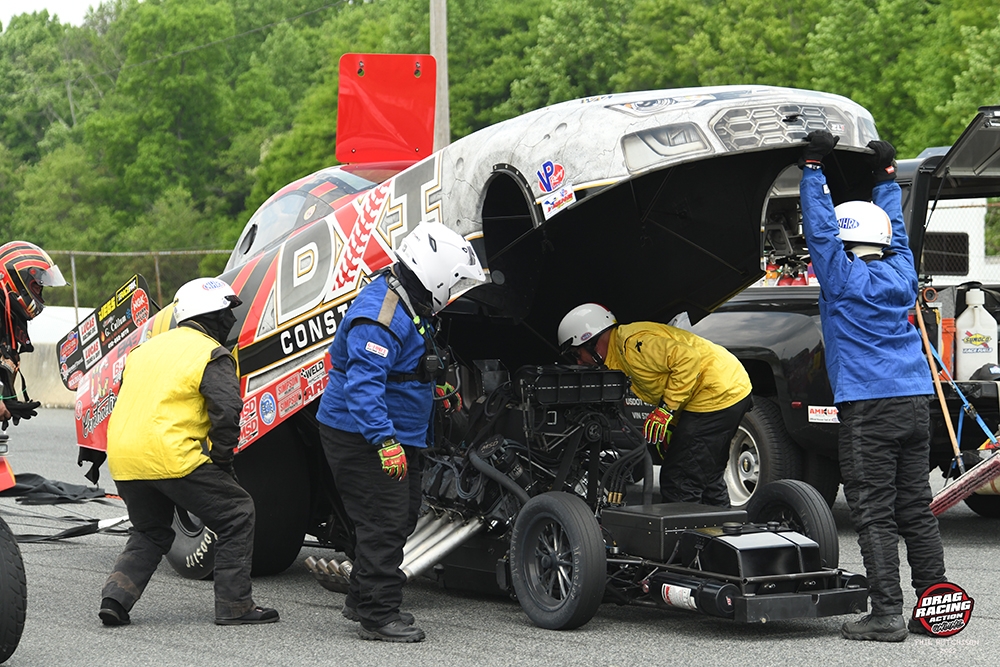 Cox had a scare during the first qualifying session when his '19 Camaro spit out a head gasket sparking a fire in the cockpit and singeing Cox's driver's suit. The team regrouped and ended up running a 5.540 good enough for the  #1 spot.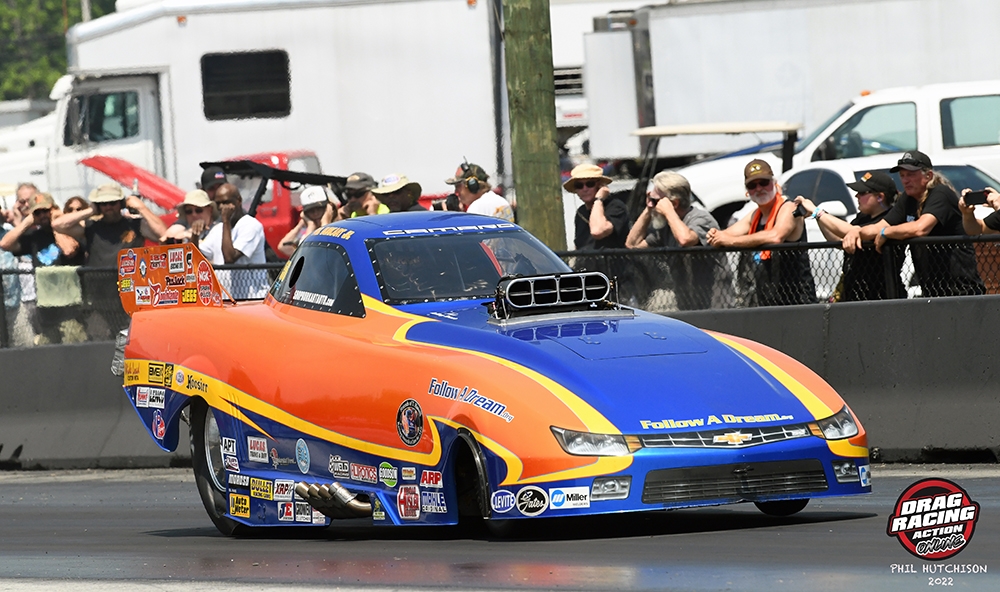 Recent Atco winner Phil Burkart had the "Follow a Dream" Camaro of Jay Blake solidly in the show with a 5.553 good enough for #2 but the Yorkville N.Y. driver shook the tires in Round 1 losing to Chris Zgoda's Monte Carlo.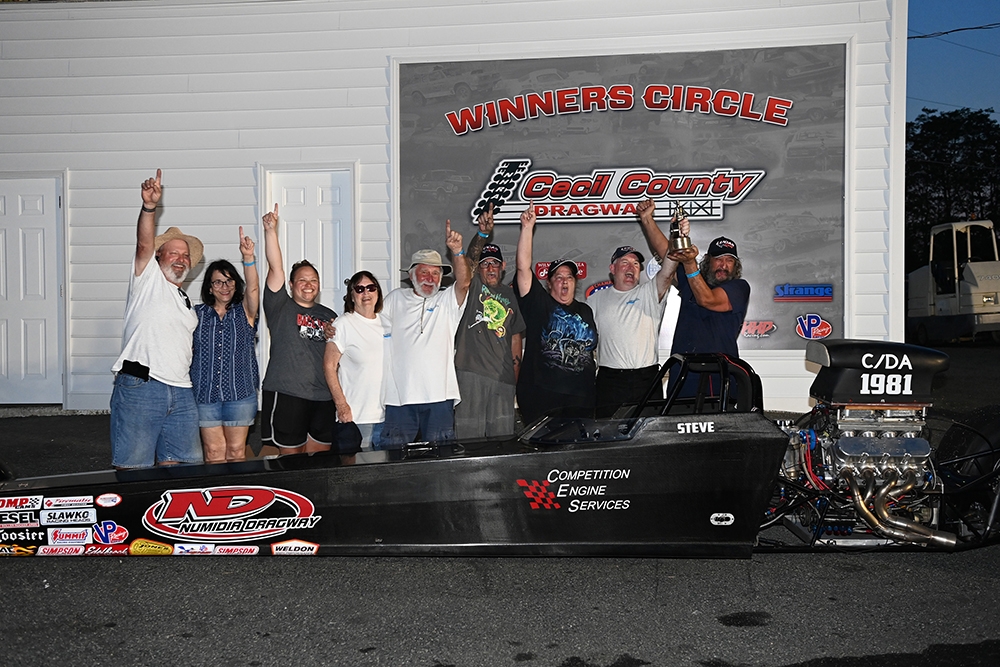 Competition Eliminator champ Steve Szupka had not been behind the wheel of a Comp car since 2015 but the layoff did not affect his driving as the Willow Grove Pa. driver put Mike and Pam Miskovsky's C/DA on the pole with a -0.589 under 7.011 to lead the field. Szupka ran the table from there defeating a returning to competition Frank Aragona Jr in the finals. The race was won on the starting line as Szupka crushed the tree with a 0.005 reaction time and parlayed a 6.96 on a 7.49 index to Aragona's better 0.604 under 8.136 but Aragona's 0.086 light made all the difference.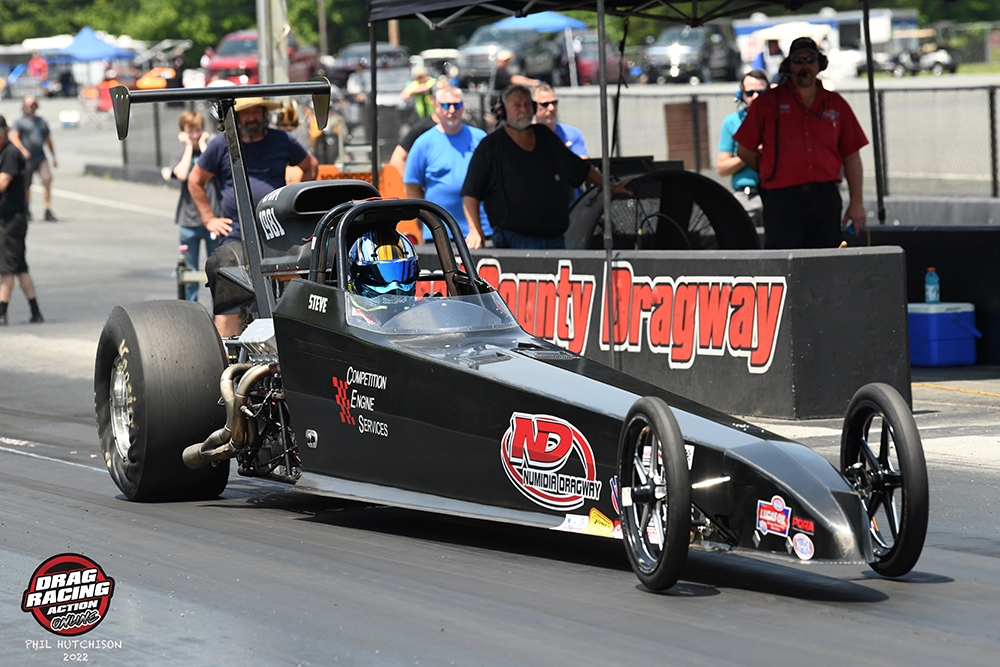 "I'm really happy for Mike and Pam Miskovsky", Szupka said after the win. "They work SO hard on that car. I just wanted to get comfortable in it quickly and not be the weak link. The car runs great, I just didn't want the driver to let them down."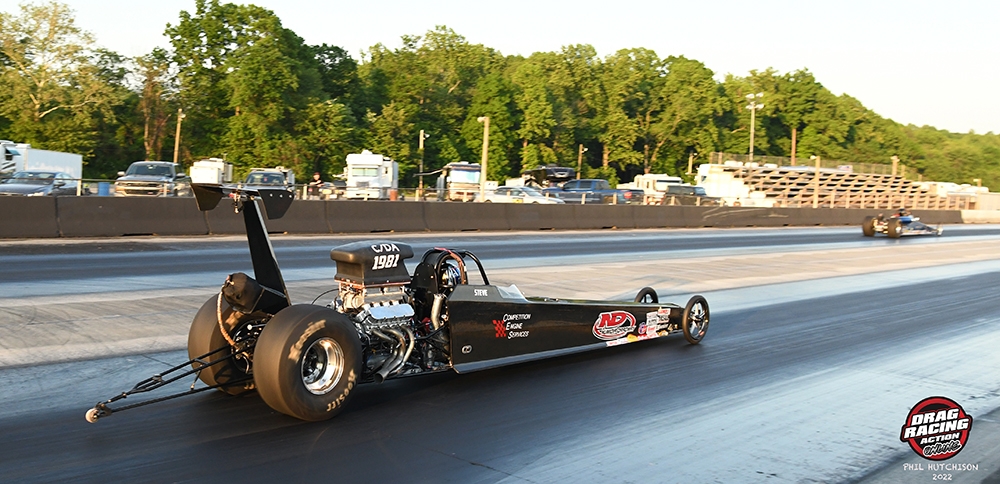 And the last car Szupka drove before jumping behind the wheel of Mike and Pam's car? Frank Aragona's team car.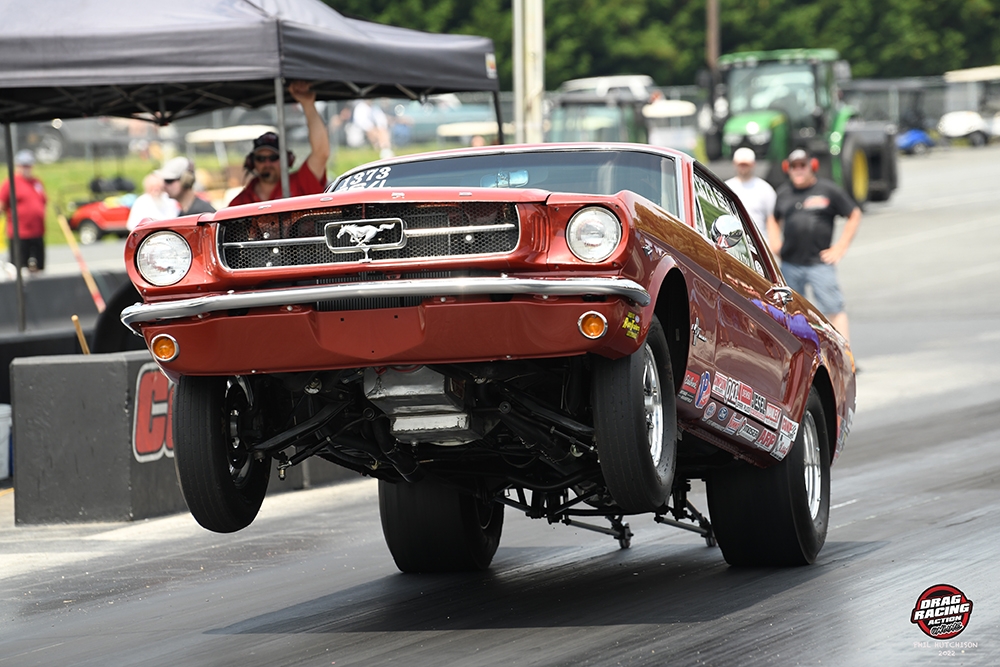 After five rounds in Super Stock, the finals featured 2021 Mopar Express Fast Lane winner Bobby Fazio from Eagleville Pa. in his SS/L '65 Mustang up against recent Atco Lucas winner Herbie Null in his GT/JA '90 IROC Camaro. Fazio got the better light and ran a nearly dead on 10.449 on his 10.44 dial to defeat Null, from Greencastle Pa., who broke out with a 9.80 on a 9.82.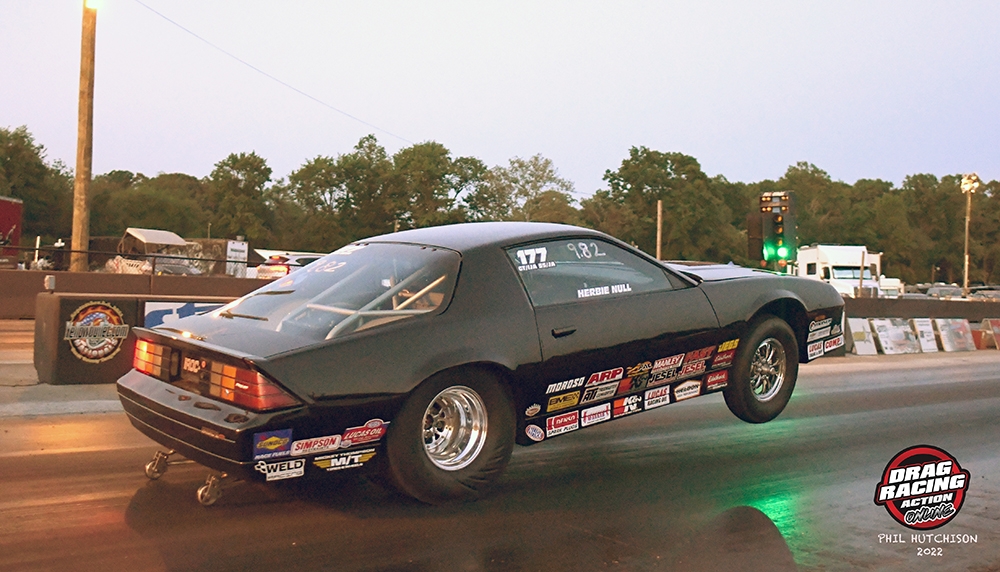 "Herbie has always been a great racer and he is on an absolute tear in his new ride," Fazio said after his win. "My father has given me a killer car as of late but I knew I had to improve on the tree and struggled throughout the day. I made some last minute clutch adjustments, let it fly, and was fortunate to see my win light come on."
After his runner up at Cecil, Null remains in first place in the D1 Lucas Oil points battle as Fazio slid into the #3 spot.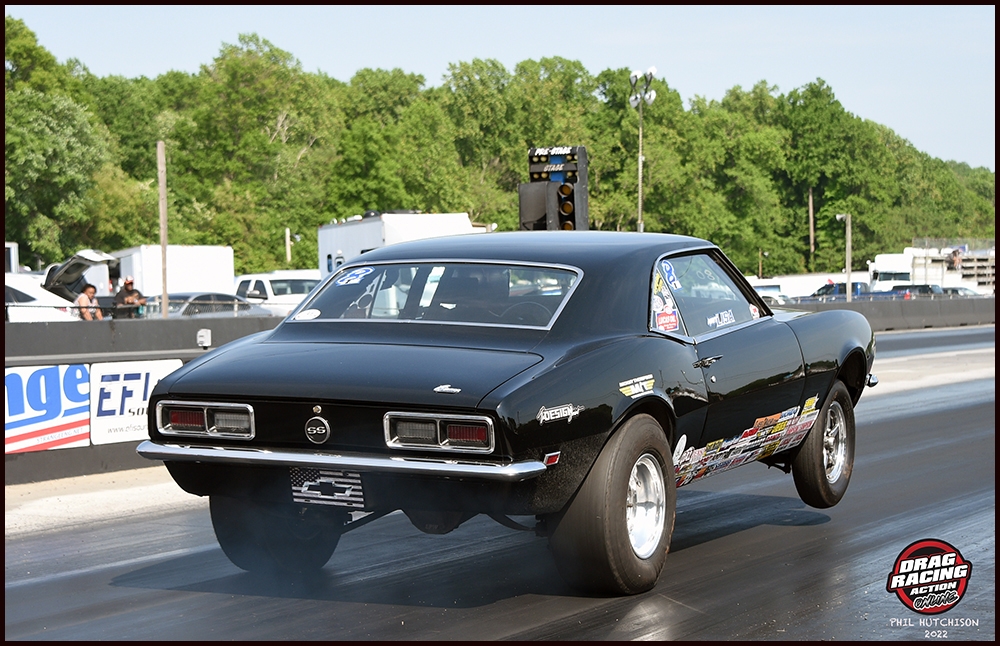 Vernon N.J. racer and 2021 US Nationals champ, Matt Lisa drove his D/SA '68 Camaro to a win in Stock Eliminator defeating the J/SA '78 Chevy Malibu wagon of Billy Pires in the final. Lisa spotted Pires nearly a second and a half on the tree but caught the Somerset Mass. driver on the top end running a 10.792 on a 10.74 dial to Pires' 12.398 on a 12.30 dial. The win at Cecil was Lisa's first Lucas divisional win.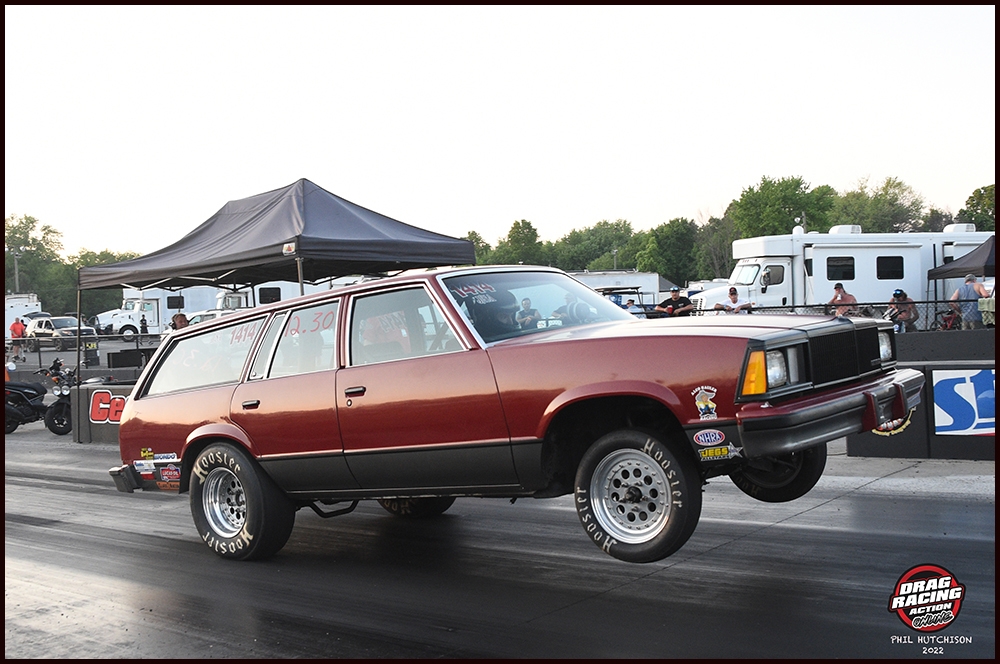 Rick Homan from Allentown Pa. took his '63 Corvette roadster to a double breakout final win over the '03 Cavalier of Michael Handras from Brooklyn N.Y.  in the finals of Super Gas. Homan ran the lesser of two evils with a 9.892 to Handras' quicker 9.877.  The win was Homan's first final and first Lucas Oil divisional win.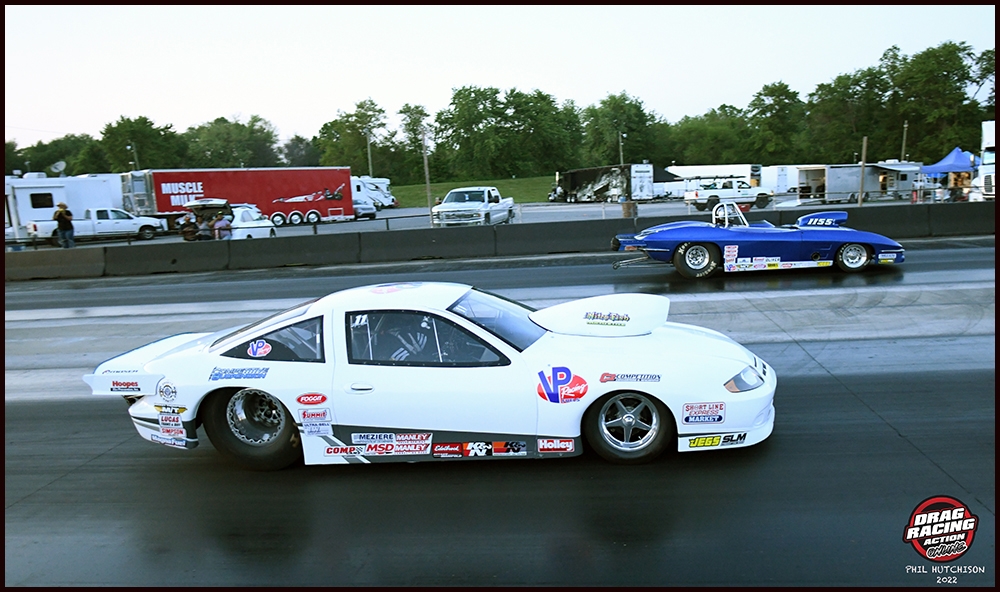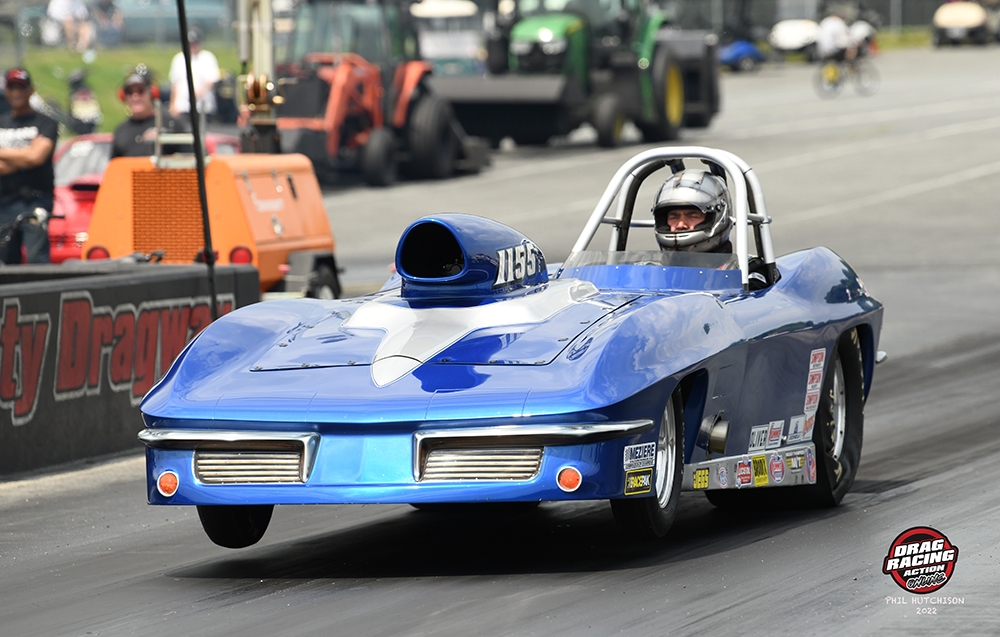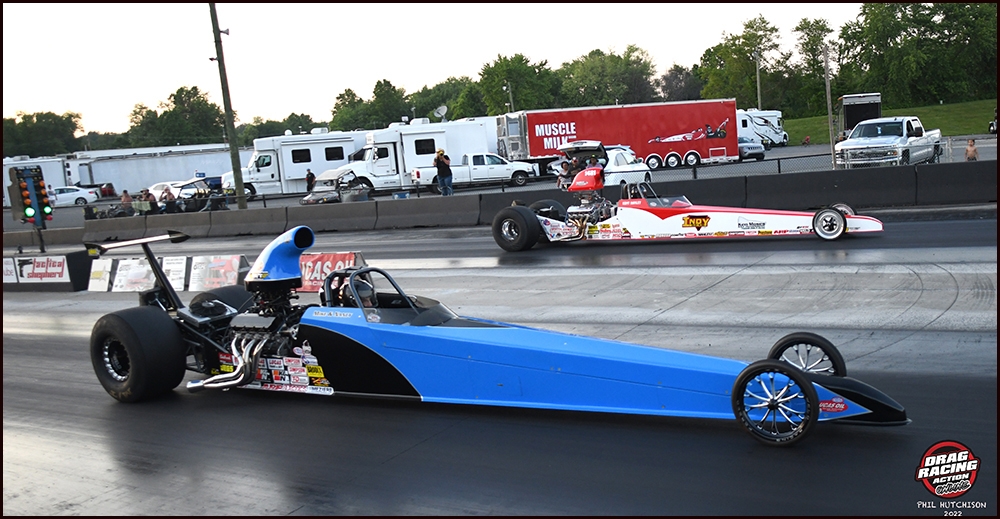 The Super Comp final featured two veteran racers as multi time champ Kent Hanley was up against Mike Robilotto. Hanley, who now calls Raleigh N.C. home, won in a double breakout as Robilotto from Sophia N.C., another transplanted NED racer, went 8.863 on the 8.90 index losing to Hanley's 8.882. The win was Hanley's 16th career Lucas Oil win.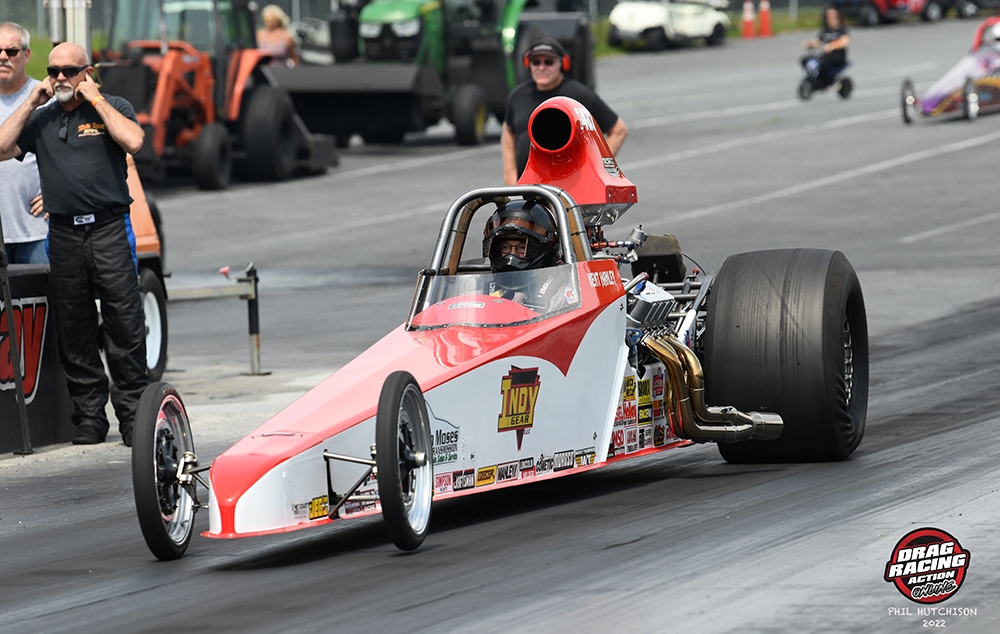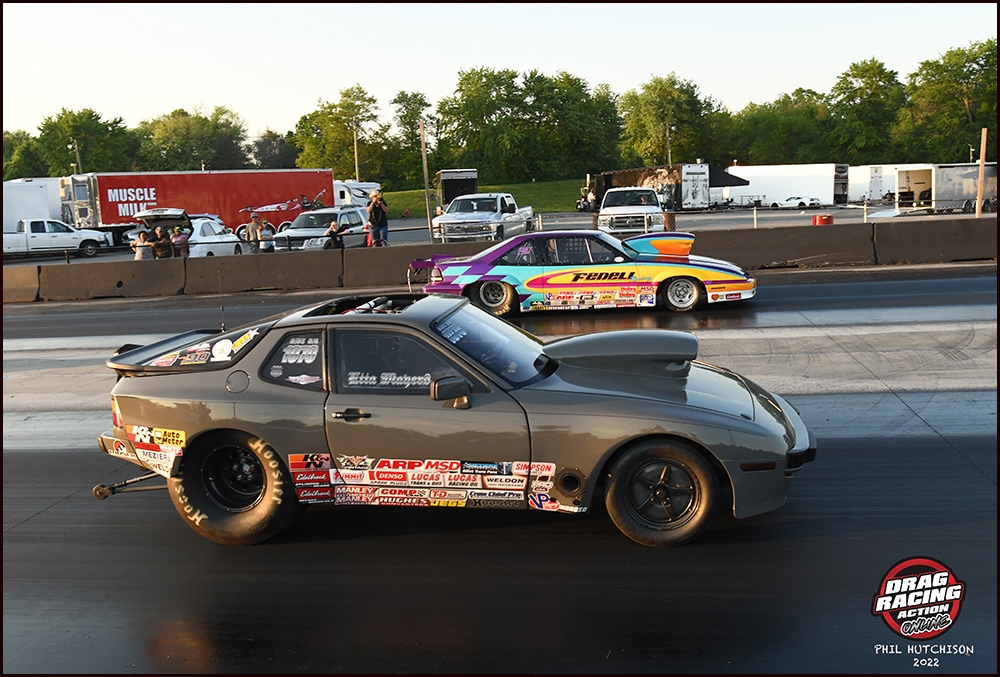 Chalk up another Super Street win for Ellendale DE racer Keith Mayers in his '85 944 Porsche. Up against the '94 Grand Prix of Mike Fedeli from Staten Island N.Y. Fedeli had problems with his Pontiac and Mayers won with a 11.203 to Fedeli's 11.41.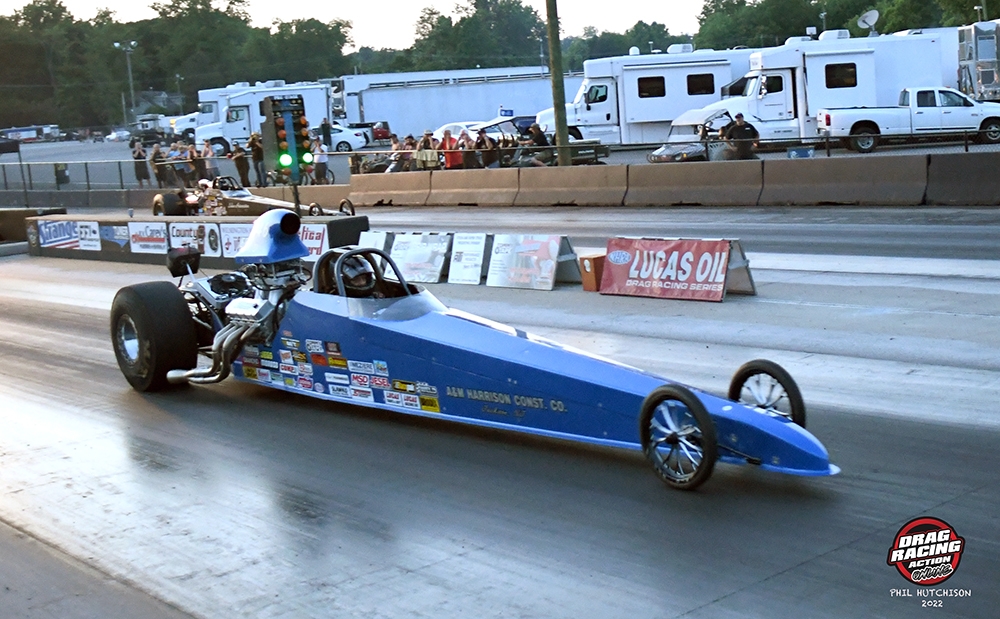 Tommy Tape Top Dragster presented by Select Performance went to multi time champ Joe DiPasquale from Palmyra N.J. in his '12 Miller chassis dragster. DiPasquale was up against #1 qualifier Scott Luken in the finals and after a day of good lights, Luken decided to nap on the starting line with a 0.121 light and ended up breaking out trying to catch DiPasquale with a 6.118 on a 6.15 dial. DiPasquale cruised to a win running a 6.811 on his 6.80 dial. The win at Cecil was DiPasquale's sixth Lucas Oil Drag Racing Series Wally.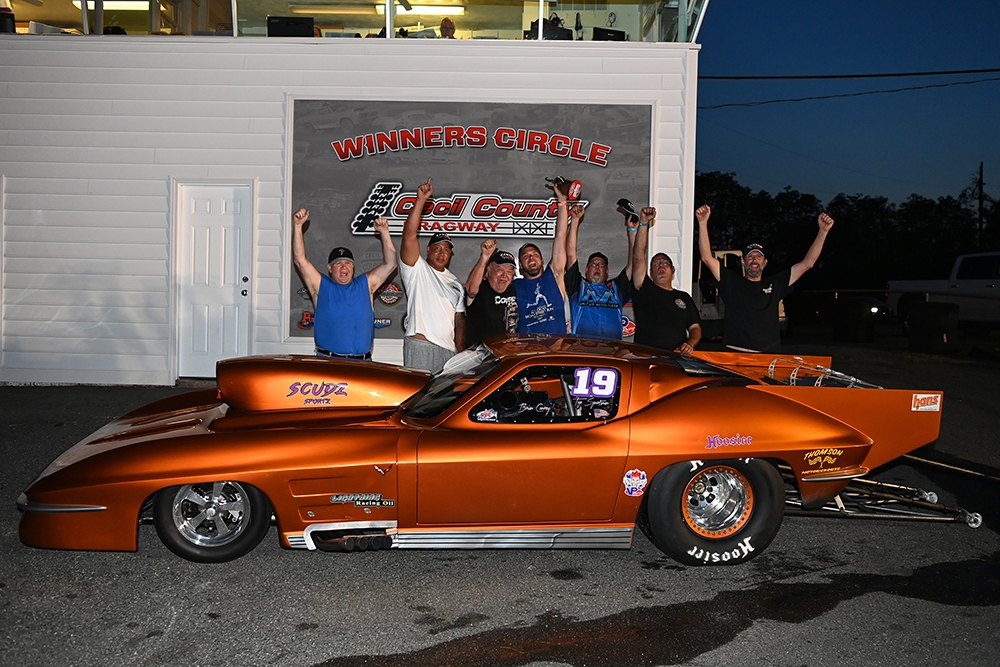 The finals of Tommy Tape Top Sportsman presented by Select Performance were over before the green came on.  "Fast" Freddie Perkins in his '57 Chevy was racing the '63 Corvette of Brian Conrey. During staging Perkins had a massive nitrous backfire blowing the entire top of the manifold off his Chevy. After a brief cleanup, Conrey staged and took the green for his first ever Lucas Oil win.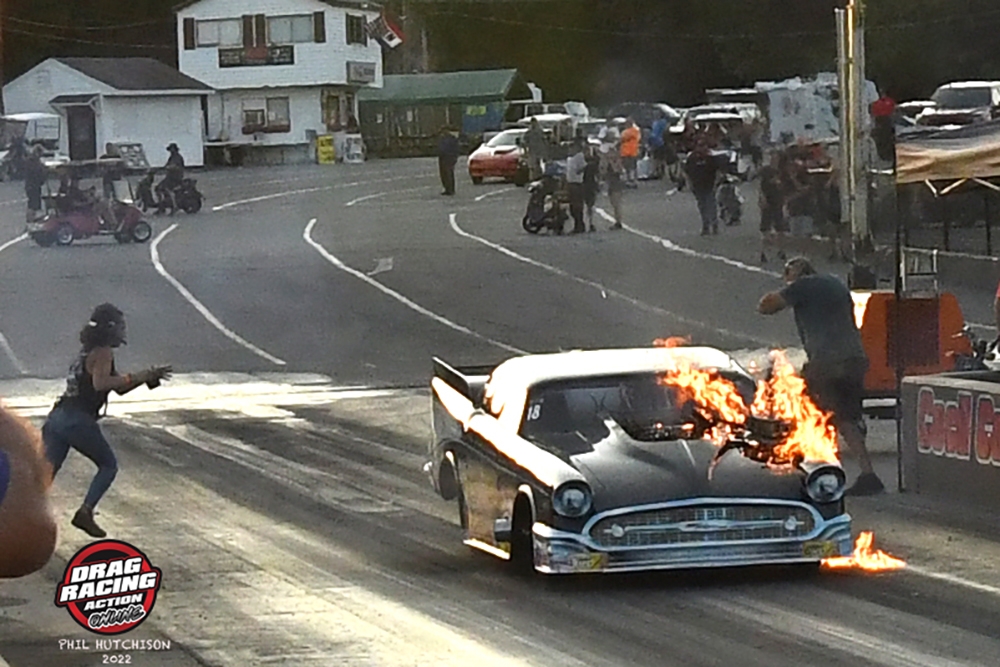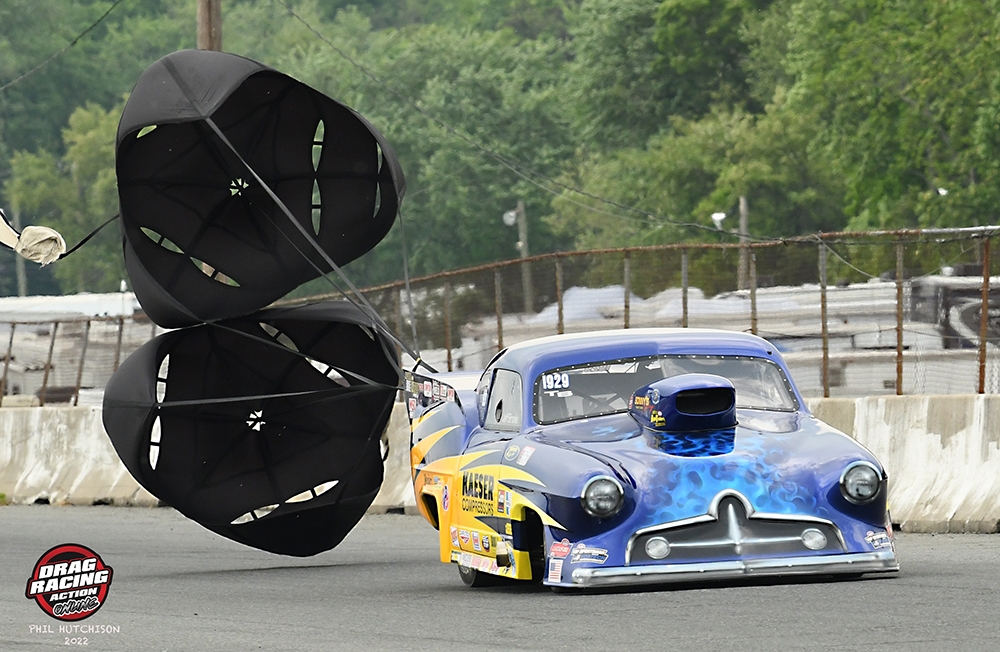 Jeff Brooks driving the Kaeser Compressors Henry J was low qualifier with a 6.425 but went out first round against the Opel of Joey Heffernan in R1.
Next Up for the Northeast Division is the Maple Grove Raceway Lucas Oil Drag Racing Series Event May 26-19