2021 PDRA NORTH – SOUTH SHOOTOUT PRO NITROUS RESULTS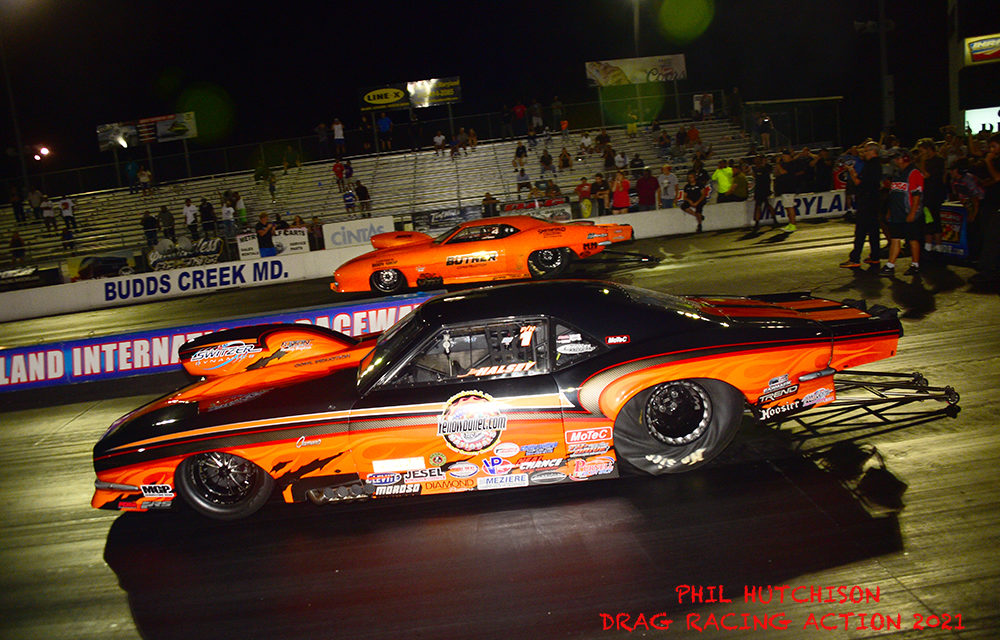 With two wins in the first three PDRA events in Switzer Dynamics Pro Nitrous, Maryland racer Jim Halsey looked to have a death grip on the class driving his Fulton powered Daddy Shark '68 Camaro. This weekend at the Professional Drag Racers Association (PDRA) North vs. South Shootout presented by Line-X at Maryland International Raceway, Halsey tightened his grip making it 3 out of  4 with a win in the finals over Jay Cox from Smithfield NC in. Cox who was the only other winner this year in Pro Nitrous having won at Bowling Green KY earlier in his Buck-powered Butner Construction "Pumpkin" '69 Camaro, posted a 3.702 at 202.30 losing to Halsey's 3.675 at 205.26.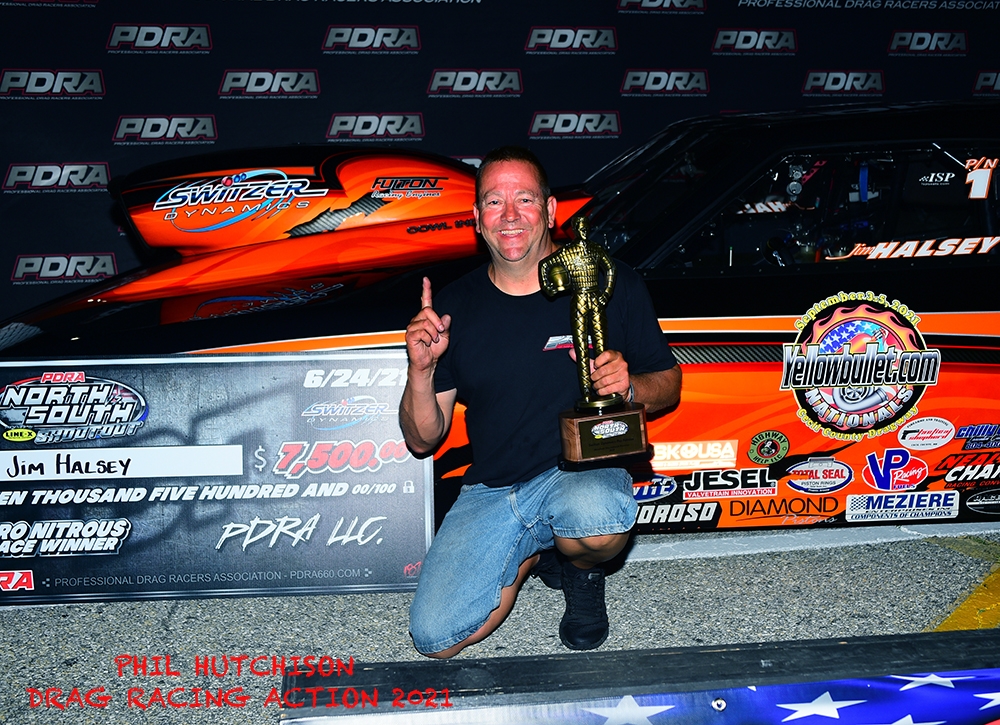 Halsey qualified #1 with a 3.672 at 206.13 MPH and ran low ET throughout eliminations except for a second best ET in round one. Cox qualified #6 with a 3.708 and defeated Dane Wood's '67 Mustang in R1, "Mountain Man" Mike Achenbach in the second round. Then in the semi finals Cox put out Salisbury NC racer Tony Wilson to get to meet Halsey in the finals.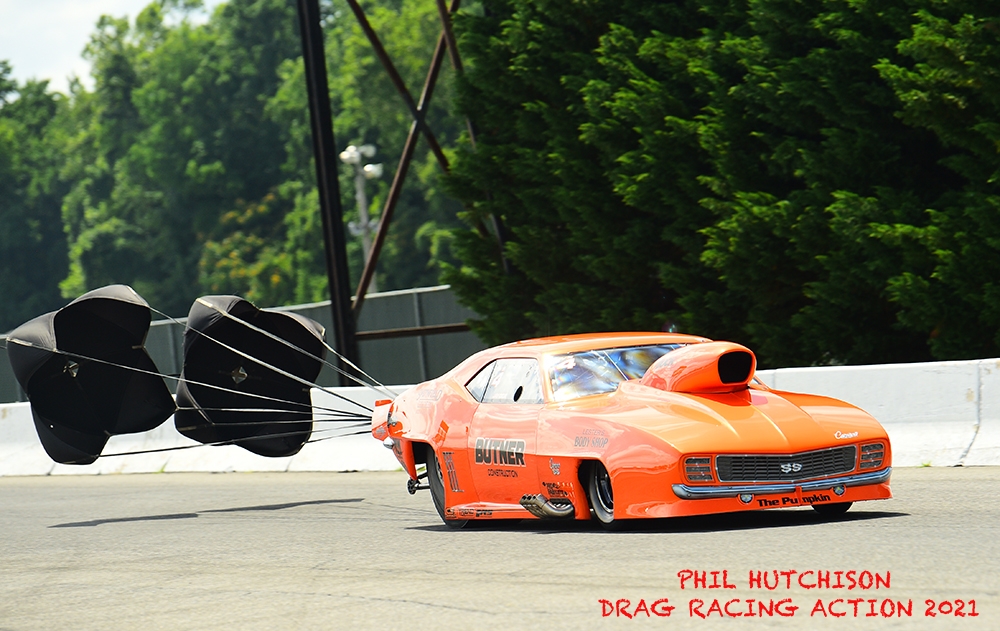 Halsey beat Brian Shrader's '17 Corvette in the opening round and followed that up with a bye run in R2 setting up a match against his nitrous nemesis, the "Jungle Rat" Camaro of Tommy Franklin. The matchup did not disappoint with Halsey's 3.677 at 205.47 eliminating two-time world champion Franklin's 3.697 at 206.07 in a killer race.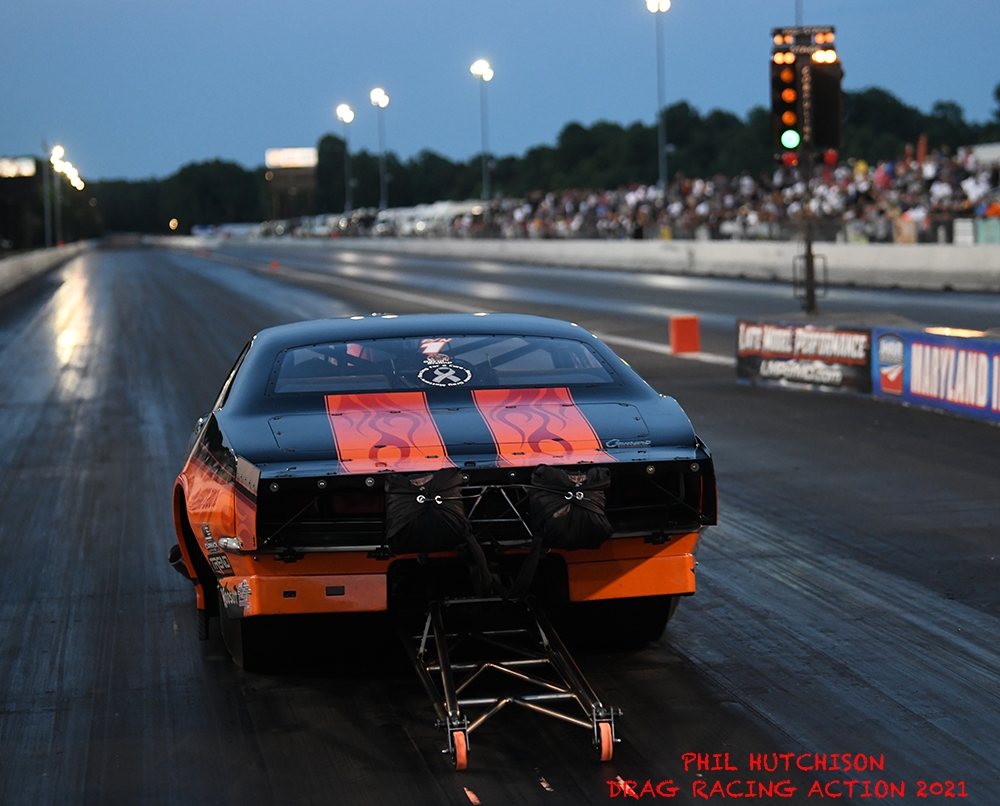 The win at MIR has Halsey's point total at 1864 with runner up Cox #2 at 1447. With the season only half way through, it's far from wrapped up but Halsey is letting everyone know he wants to win his third straight PDRA title in 2021. The next PDRA event is in three weeks at Virginia Motorsport Park in Dinwiddie VA.