Team Force Featured at Meet and Greet at In-N-Out Burger NHRA Finals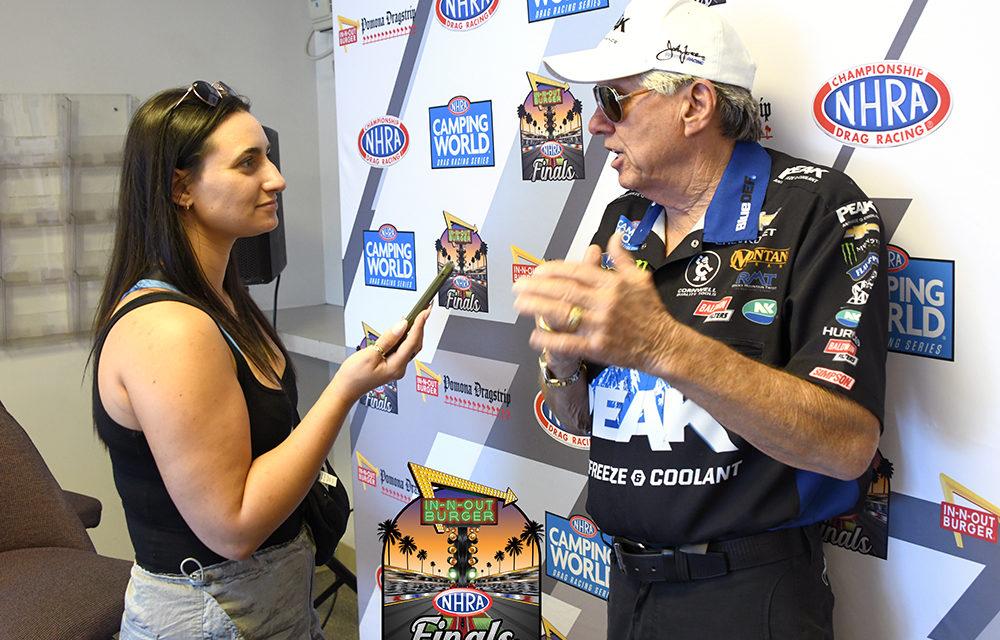 Drag Racing Action Online
On the Wednesday before the final race of the year, Team Force featuring owner John Force along with fellow drivers Austin Prock and Robert Hight, were part of the NHRA "Meet and Greet" with the local media.  The event orchestrated by NHRA Director of PR and Communications Josh Hachat and Sara Slaughter,Public Relations at John Force Racing featured reporters from the local news affiliates to get the chance to get up and close with the 16 time NHRA champ and his team.
Between the chance to eat as many In-N Out burgers as you could, and the chance to drive down the famed Pomona quarter mile in a Camaro, the turnout of media was great with many of the attendees getting a taste of their first time NHRA drag racing.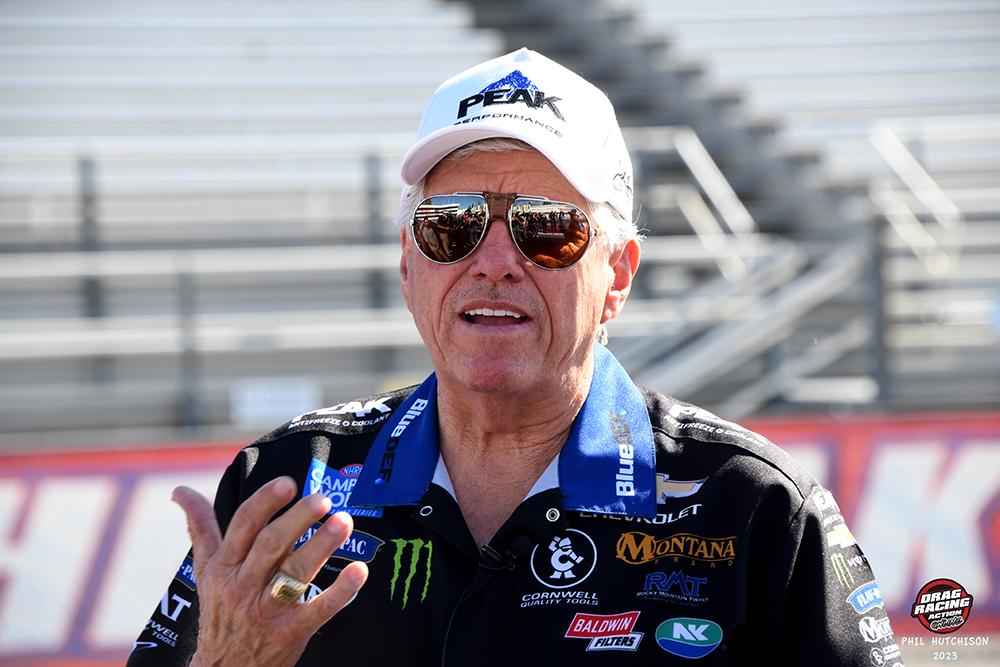 After the interview session, all the guests came down to the starting line to have Hight, Prock, and Force give them a drag racing 101 course on staging and leaving on the green.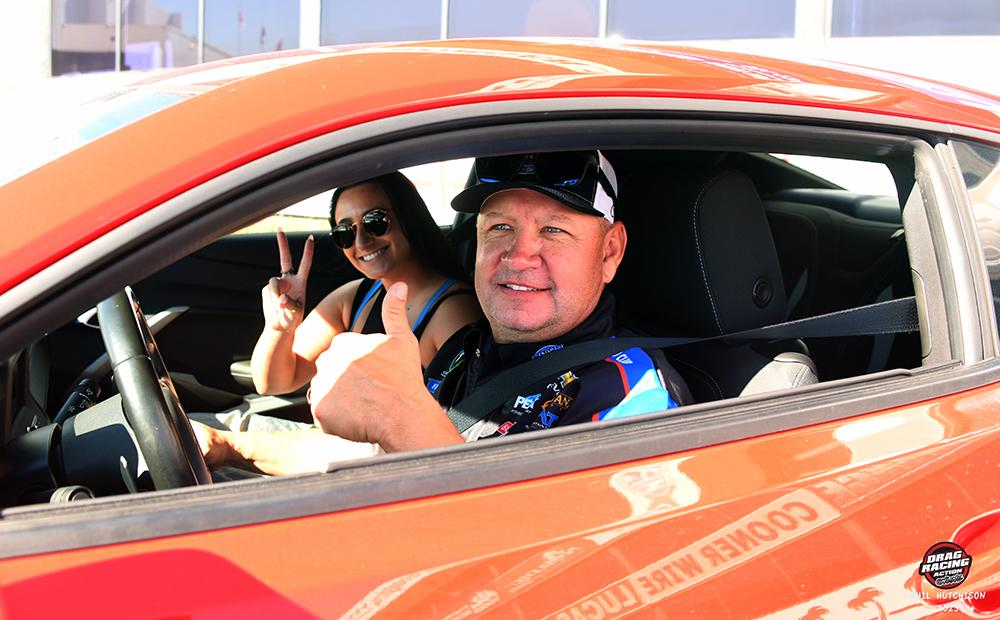 After the primer on how to stage, everyone was invited to take their choice of a ride along with the three stars or, later, try their skill at taking the Camaro down the track.
Hight, a four-time NHRA Champ, is a round behind points leader Matt Hagan coming into the last race of the season said, "Growing up in northern California my first memory of Pomona was coming here as a fan. But that memory is second to the first time I towed under the tower to make my first ever competition run in one of John's cars. I had never driven anything other than a nitro funny car after working on the cars and being one of John's test drivers. It was an amazing feeling."
Force's memories are a little different as he grew up in the Los Angeles area and raced at most of the local tracks in his early years. "When I was still driving a truck back in the day, I would park my truck near the fence and sit and smell the nitro. Jim Dunn, the Mongoose were all here. I loved the action, sitting in the stands drinking a soda and taking in all in, it was what I wanted to do."
Force continues,"But the first memory I have racing here was in my Brute Force Monza car. I ended up burning the car down at the race, but I still remember it."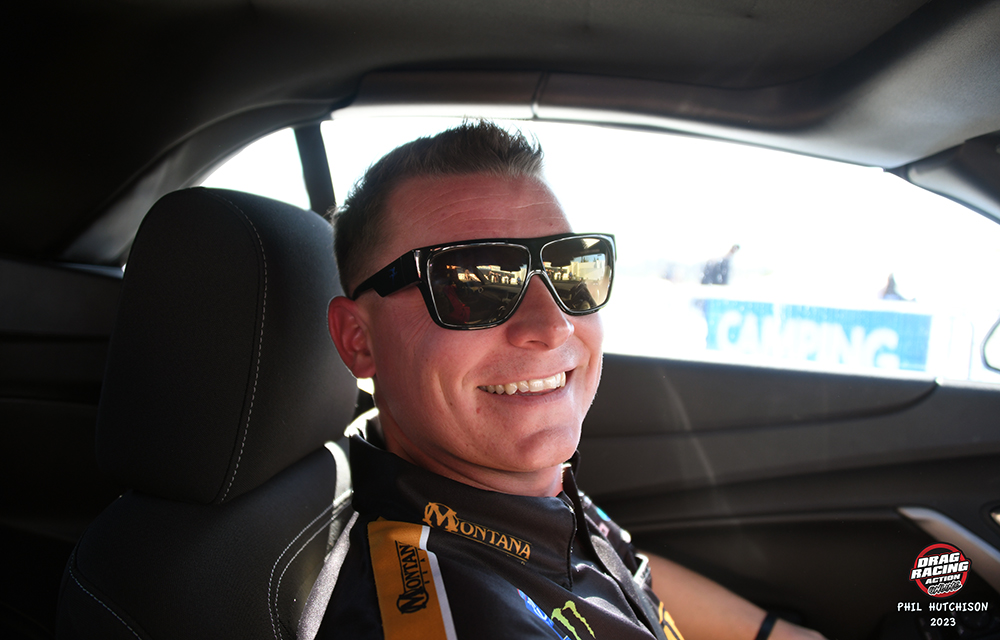 Prock, who drives the Montana Brand Top Fueler had this to say about his Pomona memories, "Growing up in the Midwest I have always loved this place, I've had a lot of luck here as well, the last four times I have been here in the finals and won one, so I am hoping to make it five in a row. Just like Robert, I had never driven anything but a nitro car, after working with John on the crew, he just kind of threw us in the deep end and we started driving."
if"Having Robert in the point chase with my family involved in his success means so much, Prock adds, "It's a family affair and If he's in the hunt, I will be over in his pit to do whatever I can to make him the 2023 champ."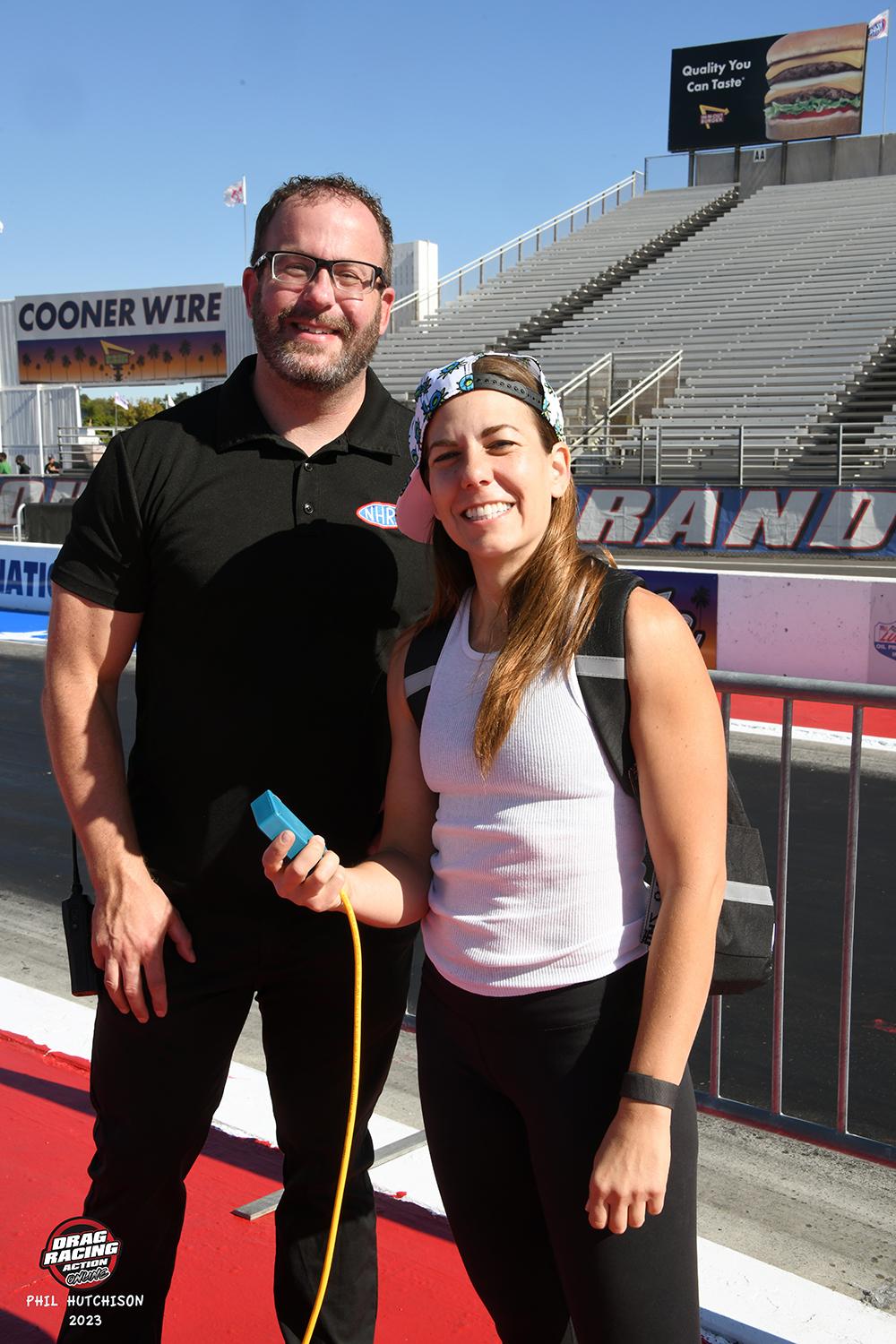 Josh Hachat and his new Protégé Alley man the christmas tree