Voight, Cuadra, And Kenny Lead Lucas Sportsman Field Going Into Friday's First Round At The 38th annual Pep Boys NHRA Nationals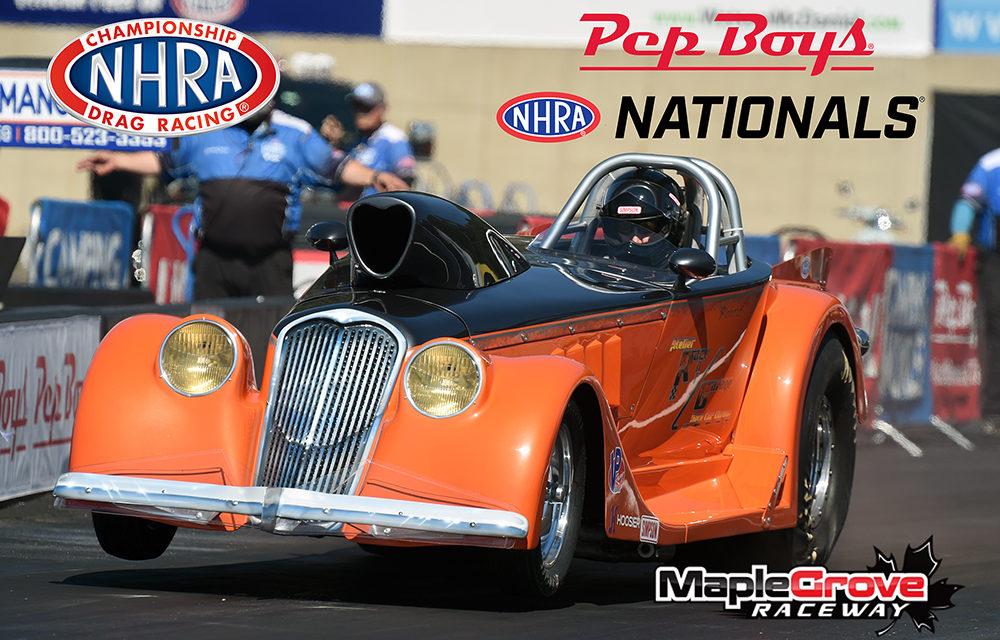 Drag Racing Action Online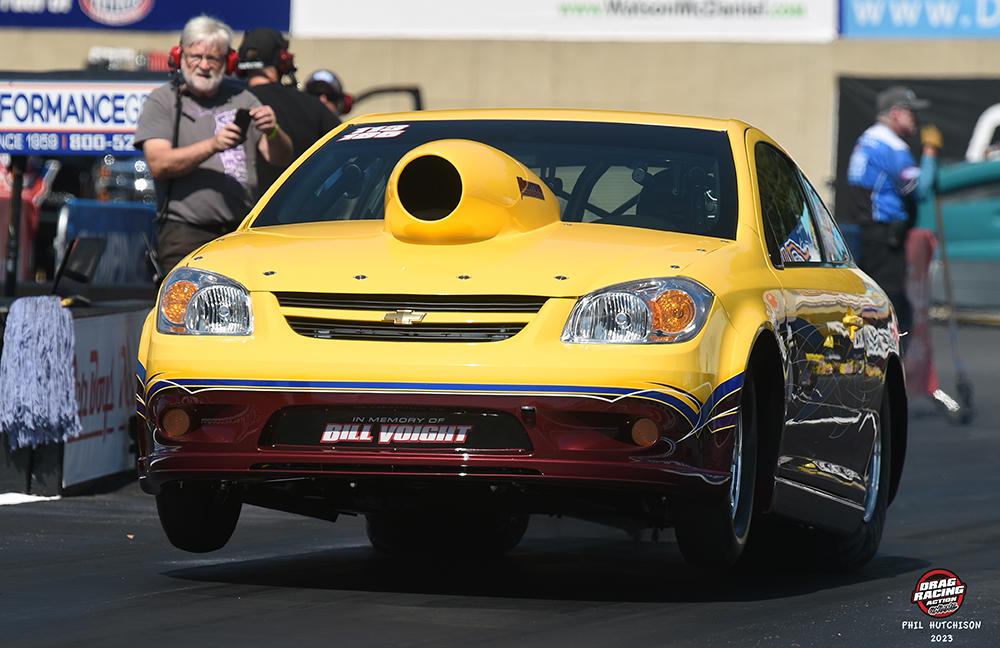 Defending Pep Boys event champ Ken Voight put his winning '08 Cobalt in the #1 spot with a -0.765 under 8.555 to lead the Competition Eliminator field into the first round. Voight, from Bridgeport CT. won the 2022 edition of the Pep Boys race will get the bye in R1.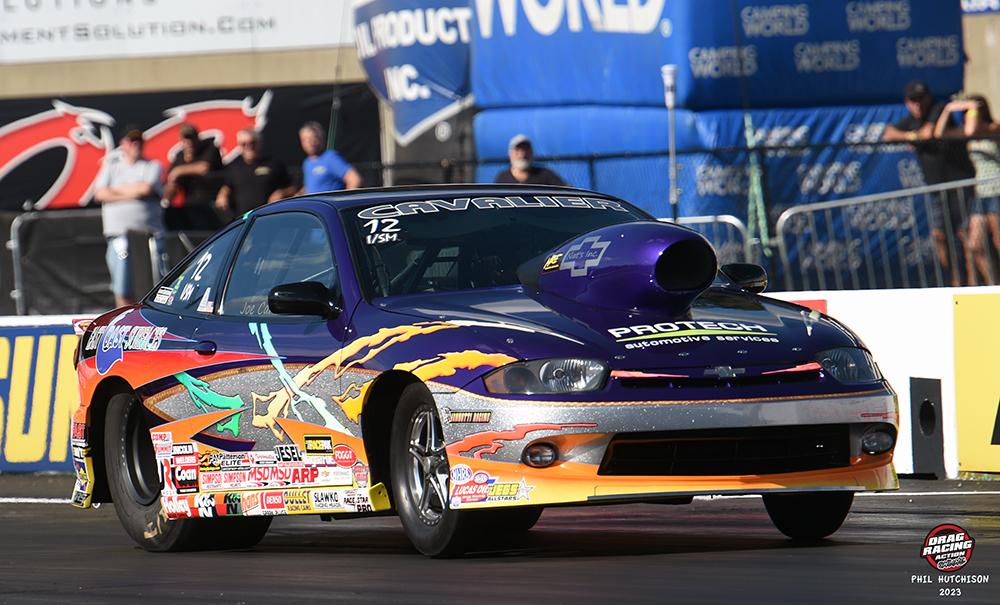 Joe Carnasciale from Ashaway RI had his '06 Cavalier I/SM in the top spot with a -0.759 under 8.821 after one session but Voight put the hammer down to nab the #1 spot in the second session.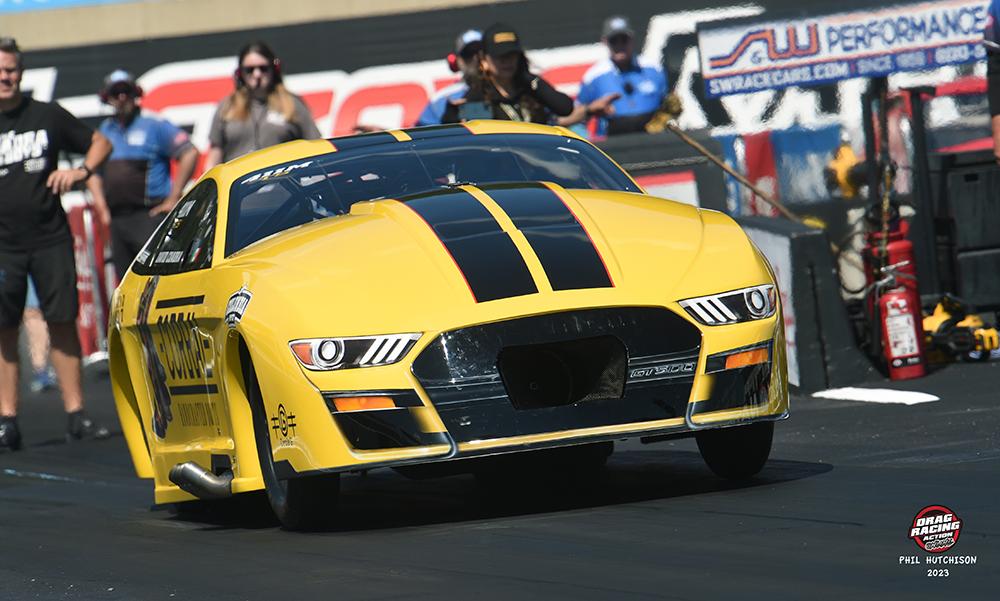 David Cuadra, one of the newest members of the Cuadra clan to race at the NHRA level, put his yellow Corral Boot sponsored '23 Mustang in the #1 spot in Top Sportsman. After an early 6.173 to show how much power was under the hood, Cuadra came back in the second session and set the field on their collective ear with a 6.106 @ 231.91 to go into the first round facing the '68 Camaro of Ron Riegel from Fairness Hills PA.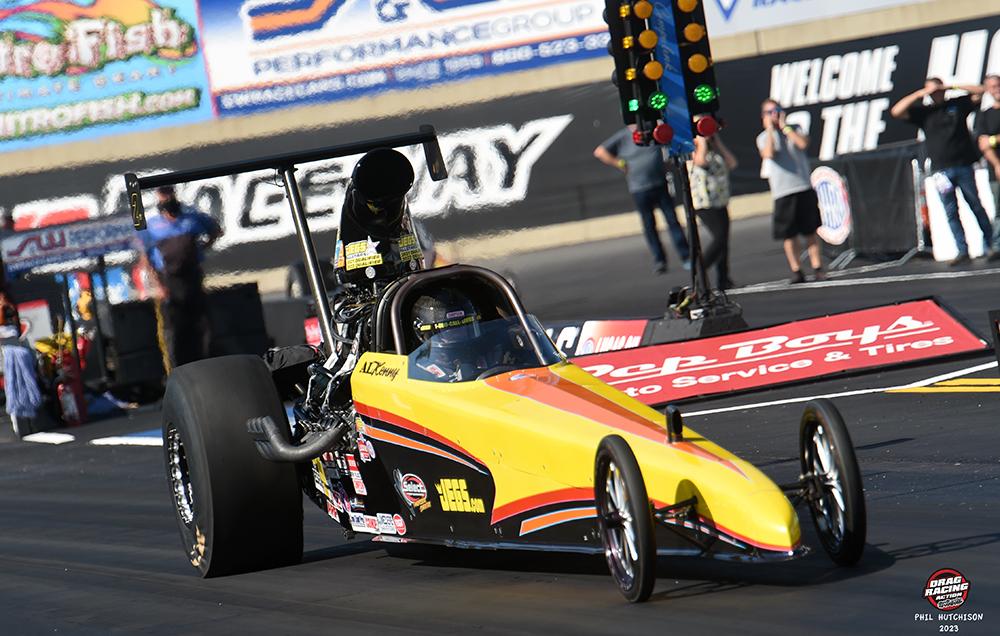 Former NHRA NED Top Dragster champ Al Kenny has his Jeg's sponsored Dan Page built dragster leading the field with a 6.103 Right behind Kenny is Division 7 racer Taylor Vetter from Las Vegas in her Red Line Oil dragster with a 6.105.  Kenny will face  Joe Dipasquale in R1 and Vetter will race Melissa Thomson.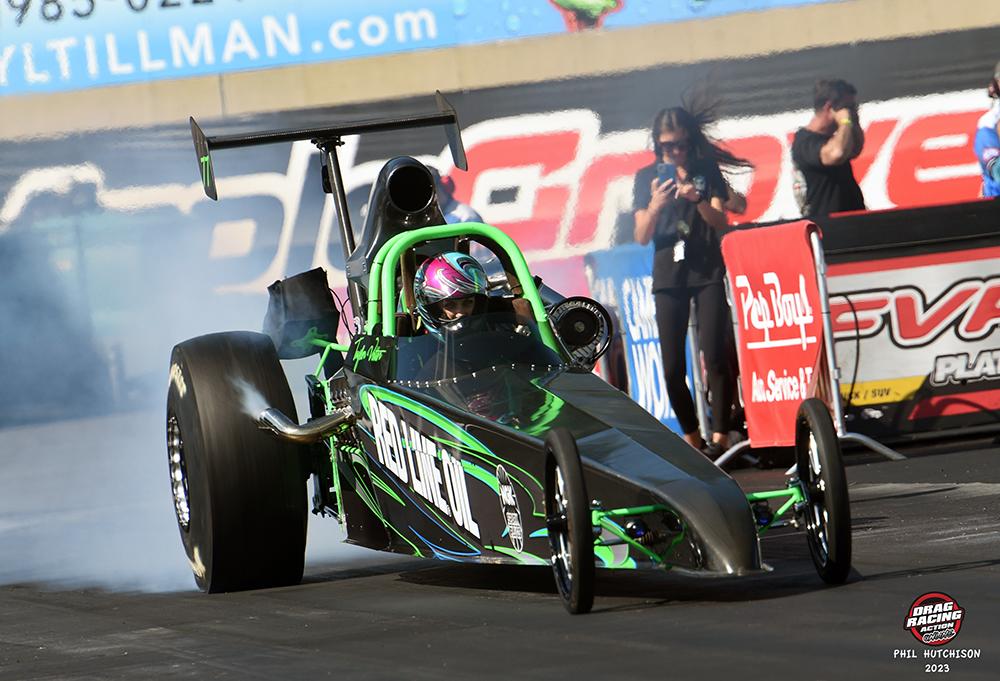 The Januik Motorsports team towed to Maple Grove after the US Nationals and have Taylor firmly in the #2 slot going into eliminations
Qualifying and class eliminations were held in Super Stock with the SS/BA '69 Camaro of D3 racer Dan Velenosi from Binbrook ON low qualifier. Velenosi went 1.122 under 8.778 after three qualifying sessions and will get the first-round bye.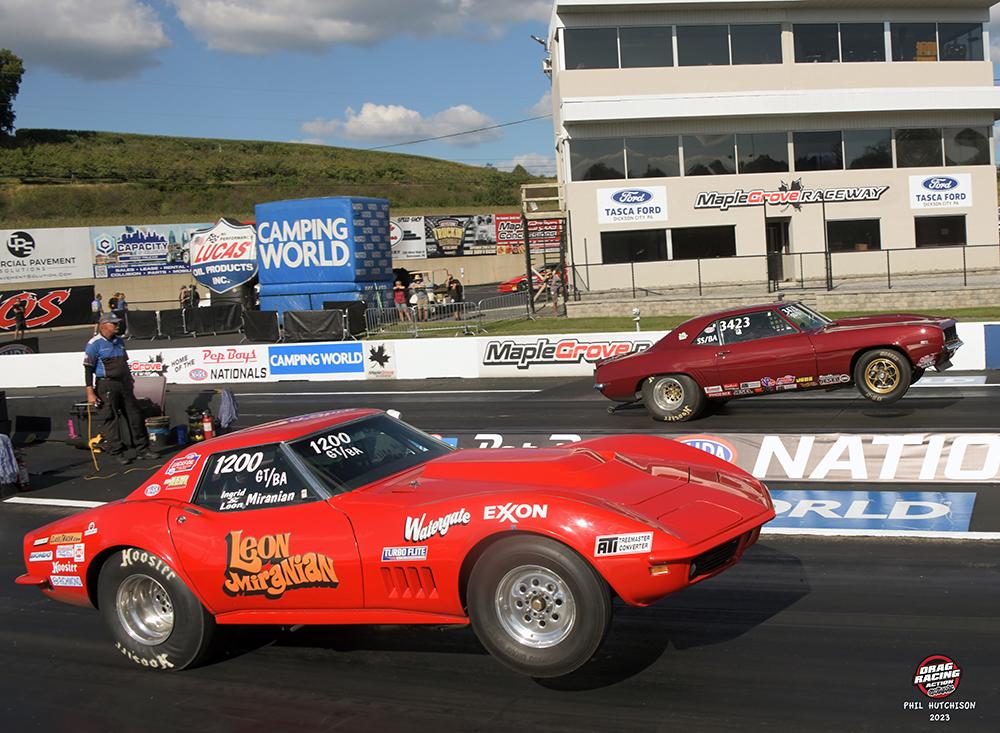 Velenosi, far lane, put his '69 Camaro in the #1 spot in Super Stock and was also runner up in the Combo class eliminations during Thursday's action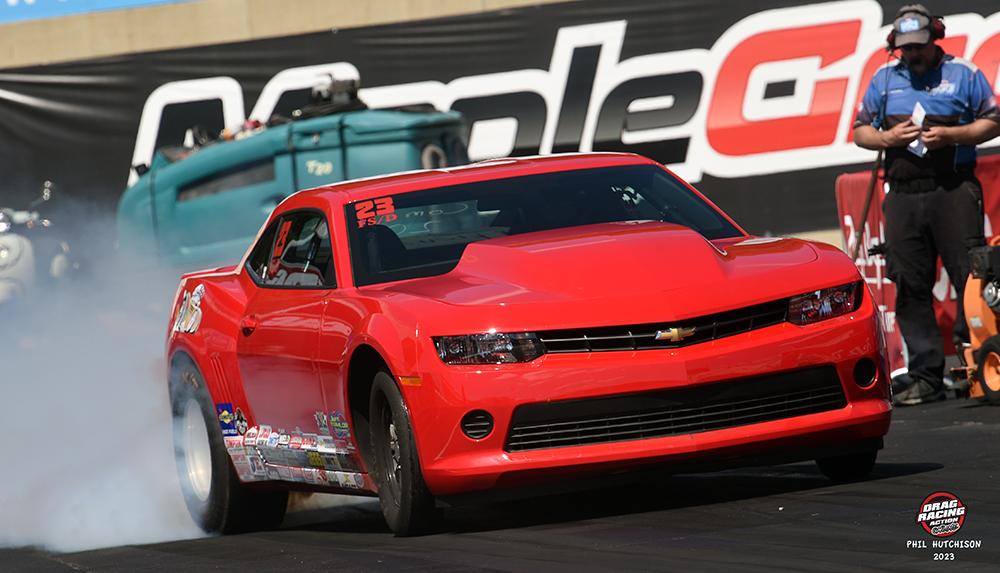 Stock low qualifier was Marion Stephenson's COPO Camaro from Williamsport IN with a -1.053 under 9.547 and will get the first-round bye.