US Nationals Sportsman Report Part 1 Butner, Isenhower, Beeler, Wagner take Indy wins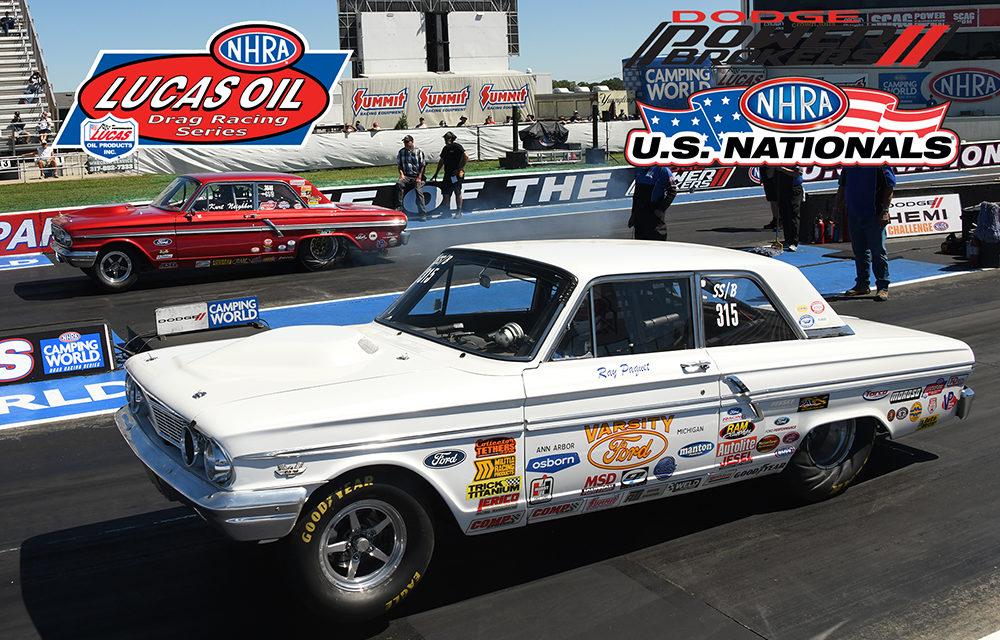 Drag Racing Action Online  Images: Phil Hutchison and courtesy Bo Butner and Wyatt Wagner
SUPER GAS
With over 100 cars showing up for round one, just going a few rounds was considered a success. Racing started Thursday after a day of time shots on Wednesday. By the time the finals were run on Monday, six rounds had been run and the finals were decided.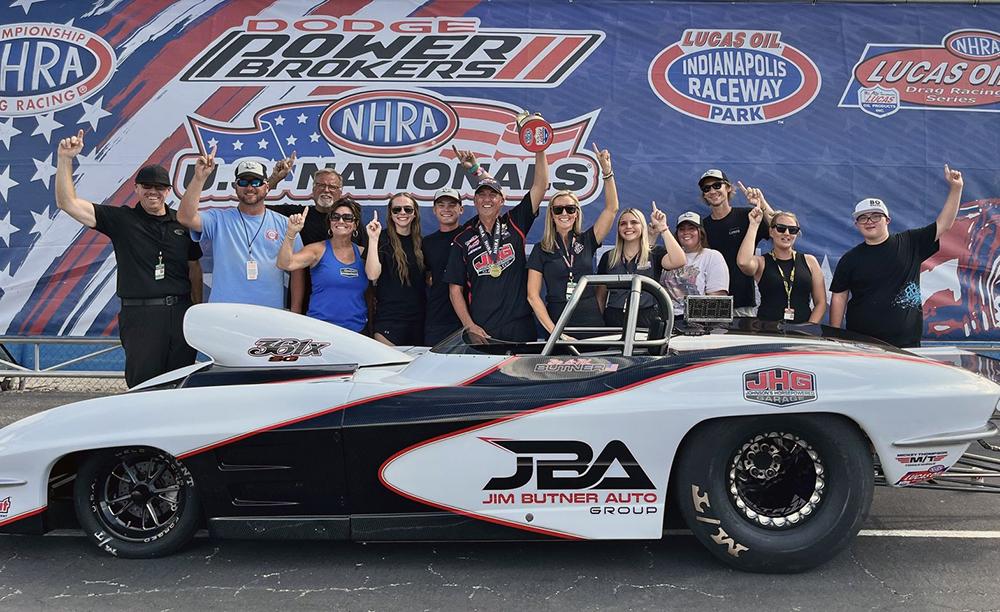 2022 US Nationals Super Gas winner Bo Butner in his '63 Corvette roadster from Clarksville Ind. was going to race the '79 Malibu of George Meyer for the gold. Meyer, from Brainerd MN. had earlier defeated Austin Williams' '68 Camaro and the '63 Vette of Jeffery Jensen to get his chance to win the US Nationals.
Butner, who was doing double duty driving the Johnson's Horsepowered Garage Camaro in Pro Stock, took out the '62 Nova of Gene Brown and the '67 Camaro of Jesse Fritts in earlier rounds.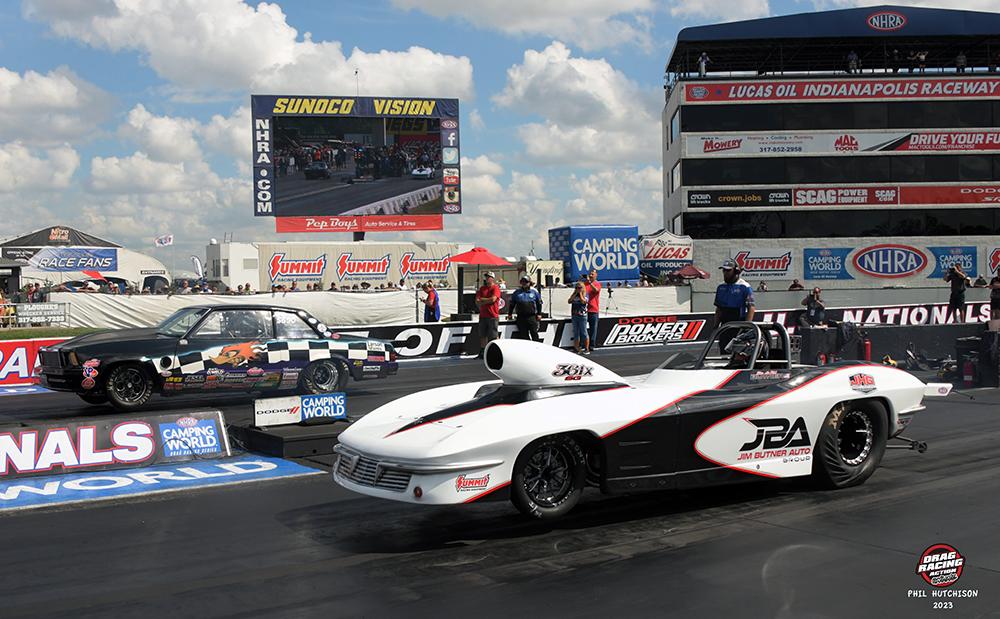 Meyer, far lane, couldn't run the number in the finals against Butner
Meyer had a great 0.002 reaction time against Butner, but after a weekend of hanging around the 9.90 index, the Minnesota driver picked the worse time to slip. Meyer's 9.987 wasn't good enough to beat Butner, who had a good 0.021 light and ran a winning 9.948 for his career 30th NHRA win.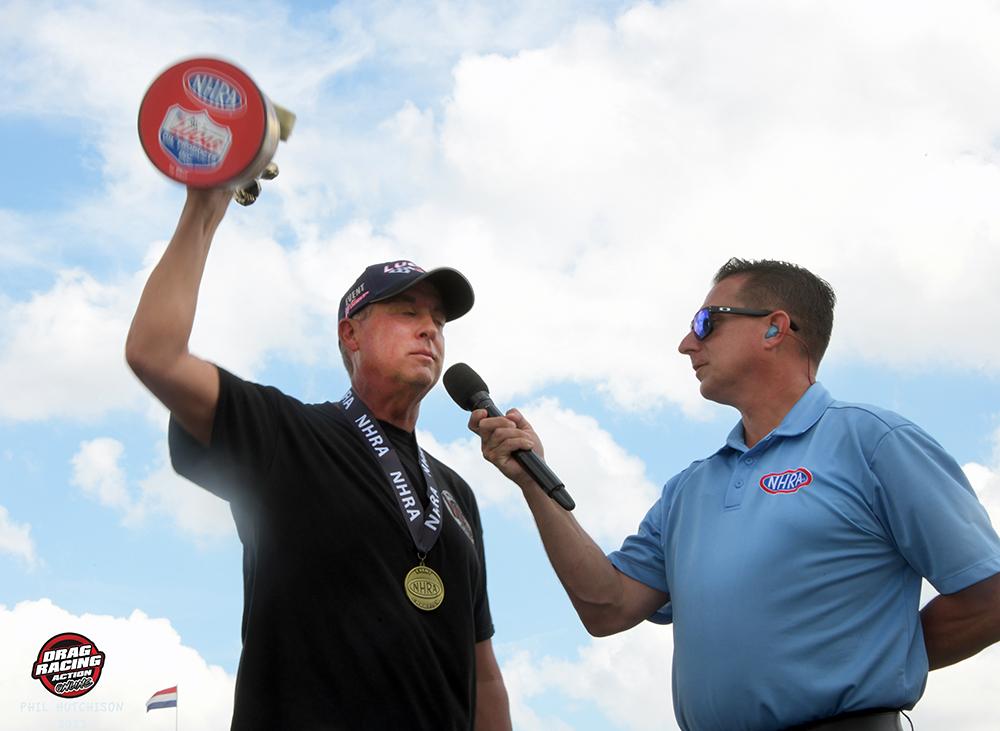 "I should be excited about that number, but I'm 49 – that's not even one a year," said Butner following his 63rd national event final. "But 30 is a great number, and just to be able to come out and do this so much, I've been blessed."
SUPER COMP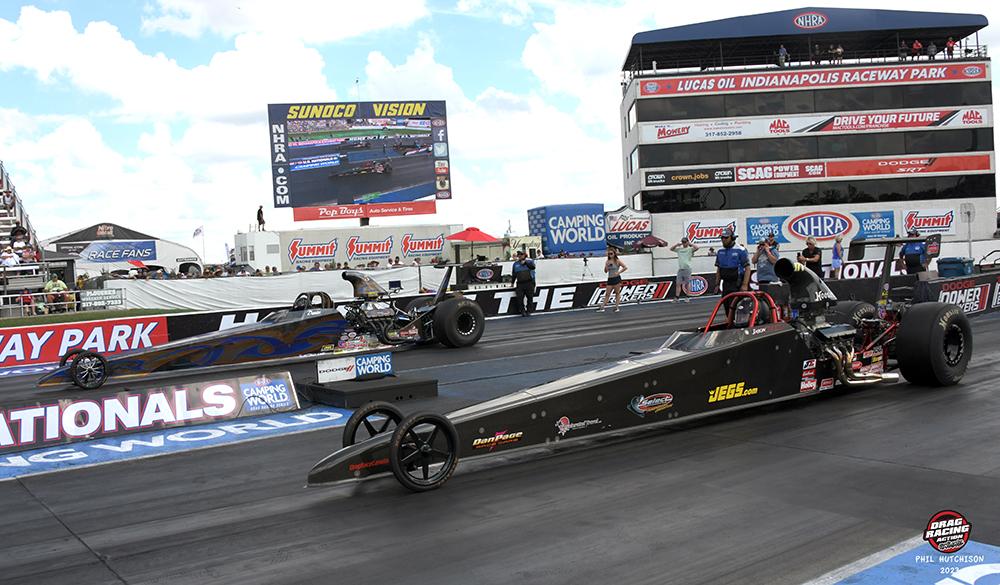 Isenhower, far lane, took a double breakout final against Jason Kenny
Devin Isenhower, a former Indy winner, Super Gas Lucas World champ, and local boy was up against D1 racer Jason Kenny from Kutztown PA. in his Dan Page built Jeg's sponsored dragster for the Wally.  After six rounds of intense racing. Isenhower, from Brownsburg which is a stone's throw from the track, was second off the line with a 0.016 to Kenny's better 0.009 and at the stripe, both racers broke out with Isenhower's 8.897 less of an infraction than the 8.88 of Kenny. The Indy win was Isenhower's second for 2023 having won at the Chicago race earlier in the year.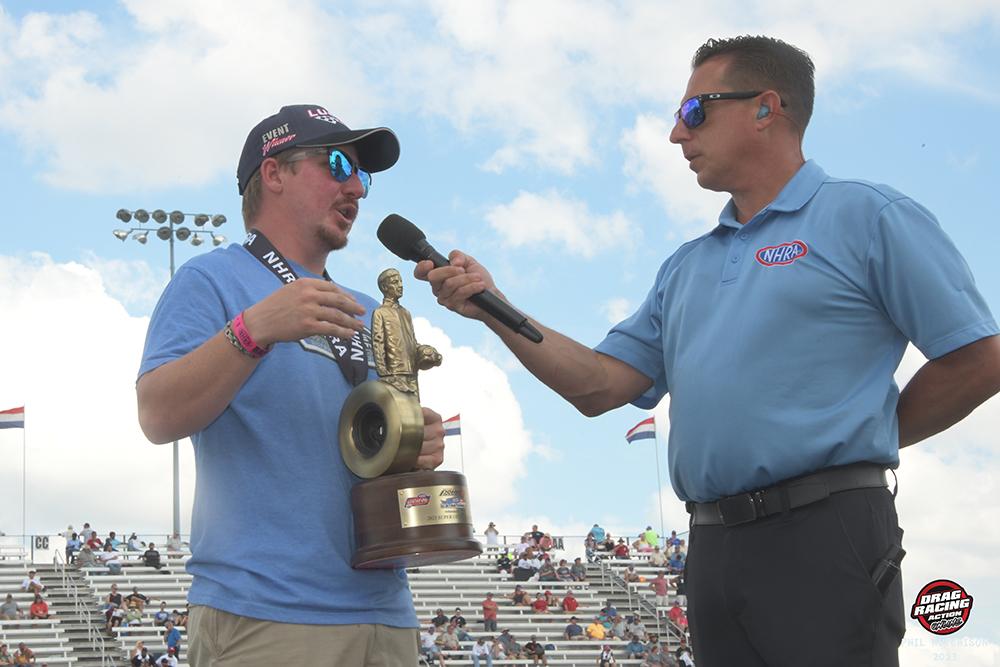 "The emotions of winning and being at the event didn't hit me until the win light came on in the final. I've never been happier to win a race, which could be seen as I was pumping my fist in the shutdown. I get pretty nervous for first round, but after that I tend to get too relaxed at times which can play an affect on my reaction time. It's Indy, which is a marathon, so each day it's a coin flip on what kind of pass you could be on."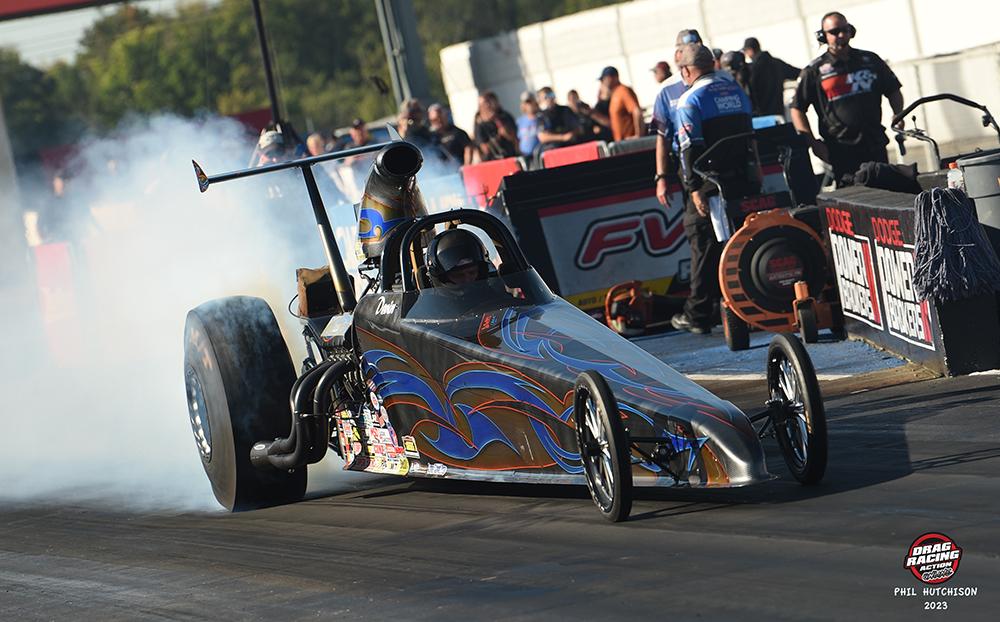 Isenhower adds, "I wasn't expecting a double breakout considering how slow the pair was in front of me. I didn't find out until after the fact that Bo wasn't slow. I wanted to take the stripe because I thought it was slow. Ended up not getting around him but was able to push him out to breakout by more."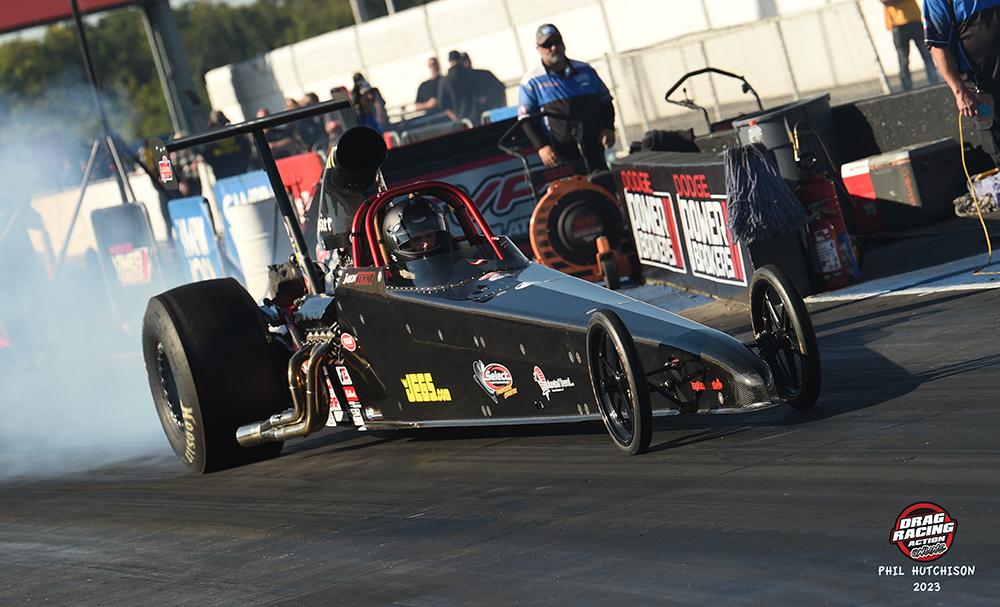 Jason Kenny had a great Indy weekend but came up short in the finals
STOCK
In an eliminator that is dominated with automatics, and recently, newer Camaros and Mustangs, it was a throwback to the old days of the eliminator with Donnie Beeler in his stick shift F/S '67 Camaro taking the US Nationals trophy. Beeler from Elizabethtown KY had the better light than his competition, the A/SA '15 COPO Camaro of Ross Ponville racing out of Belle Rose LA who was very late with a 0.127 RT.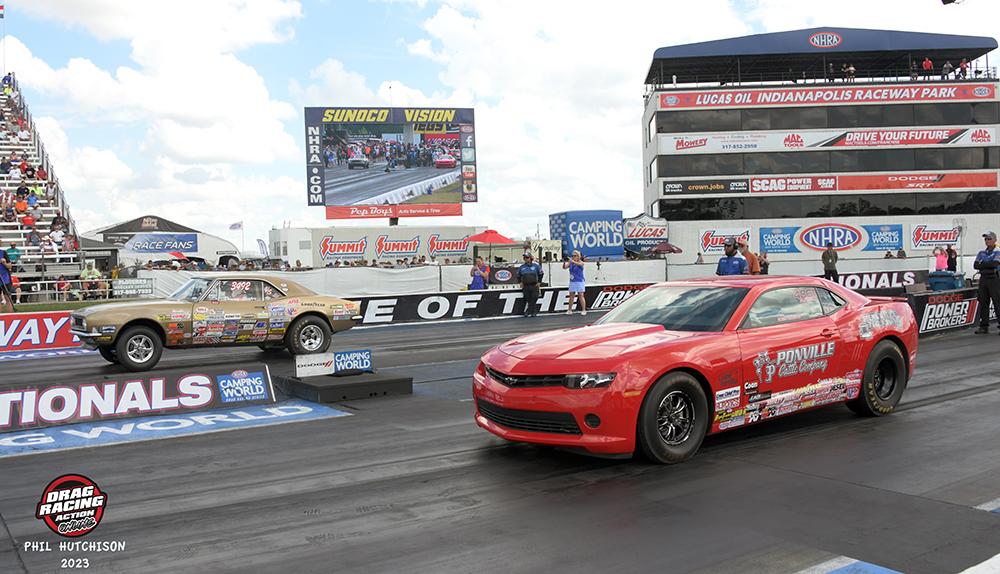 Beeler, far lane, is off and running to an Indy win over Ponville
Ponville was reeling the Camaro of Beeler in but pushed it too far and broke out with a 10.105 on his 10.11 dial. Beeler, who was runner-up at Indy in Super Stock in 1985 and has three career NHRA wins, got his long-awaited U.S. Nationals victory running a 10.899 on a 10.81 dial.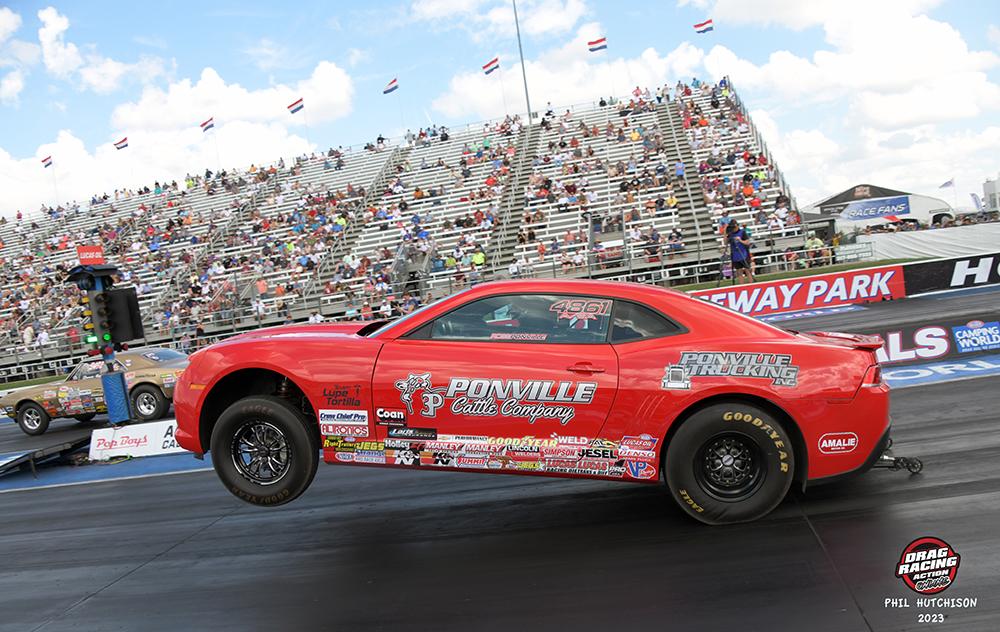 Earlier in eliminations, Beeler defeated the '17 COPO Camaro of James Reed and multi time winner Matt Antrobius in his '89 Camaro to get to the finals. Ponville beat former Lucas Oil champ Jeff Strickland's '23 Camaro and Lyn Smith's '73 Buick Century to get his chance for immortality. And getting to the finals was a job in itself with 146 cars on the grounds fighting for a spot in the 128 car field. With qualifying and class eliminations, where Beeler won after three rounds, and the eliminator, Beeler rowed his Camaro down the Indy tarmac a total of 12 times!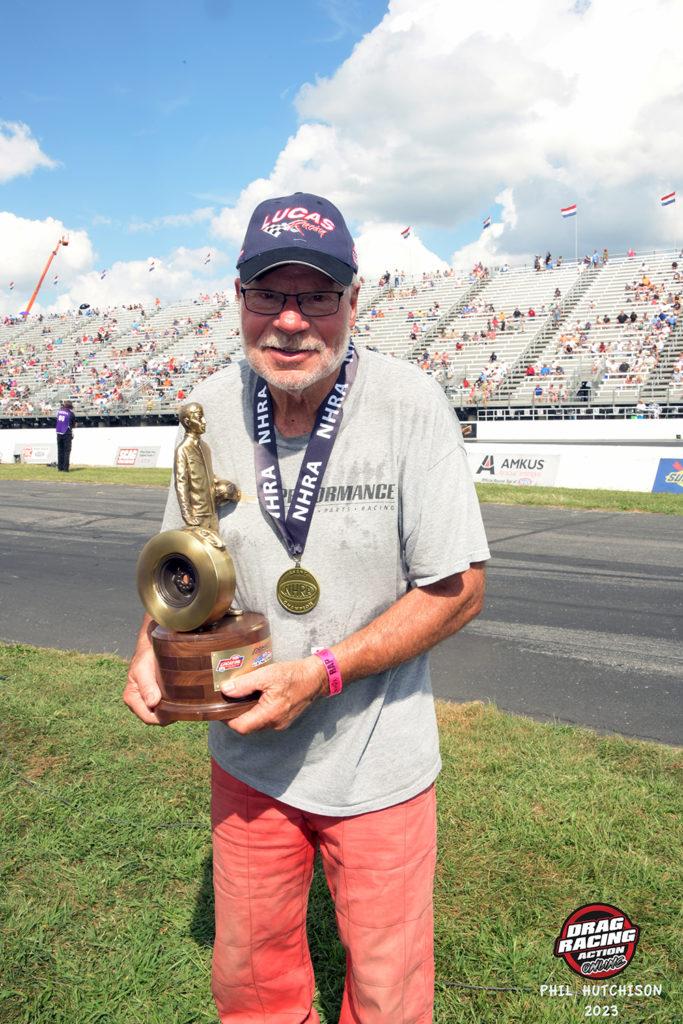 "Those new cars are so fast. They come you so hard," Beeler said after his win. "You gotta dial honest and hope to do your best."
SUPER STOCK
As in Stock Eliminator, just making the field in Super Stock at Indy was tough. Nearly 140 cars were trying to crack into the 128 car show and with qualifying and class eliminations, it took a lot of win lights to make it to the finals.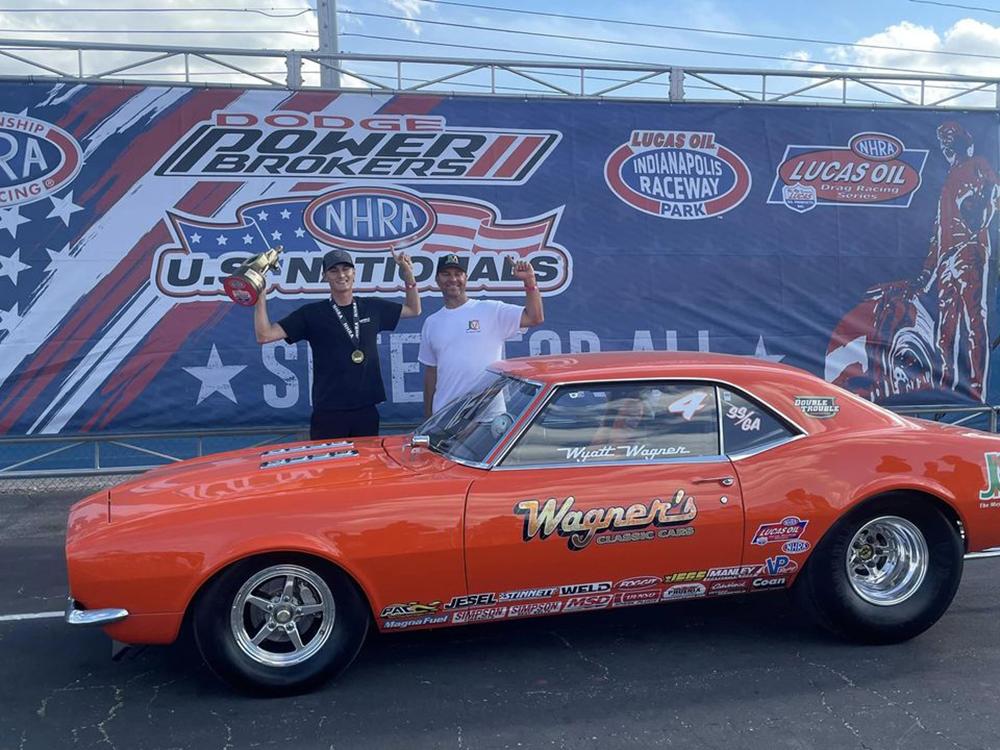 Wyatt Wagner from Bonner Springs KS. Did just that taking his '68 Camaro SS/GA to the finals of the US Nationals to get the chance to take the Wally home to Kansas. In the other lane and wanting to spoil Wagner's dream, was the SS/FA '69 Camaro of Frankie Morris racing out of Bardstown KY.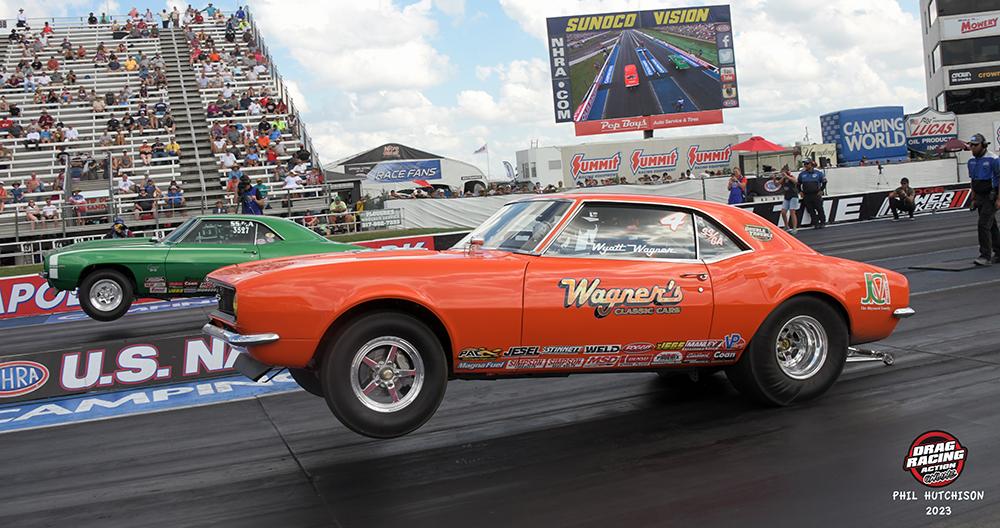 Morris ,far lane, left too soon giving Wagner his second career NHRA win
Morris made it easy as he tripped the red light leaving with a -0.058 light handing Wagner his second career NHRA Lucas Oil win in his third career final.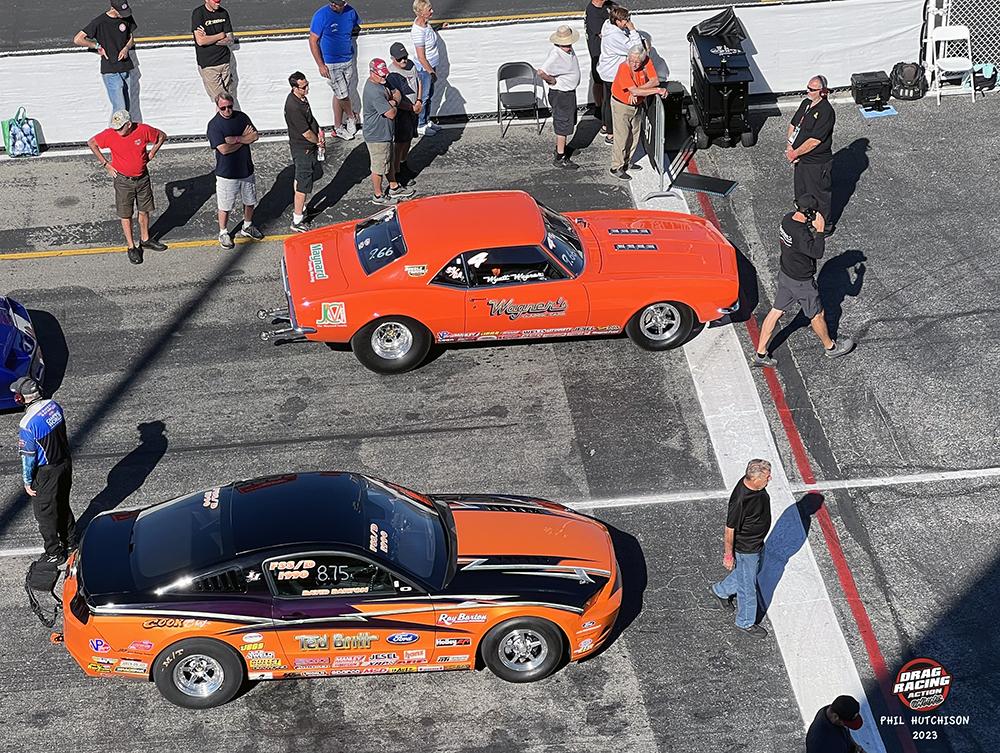 Wagner put away the always tough David Barton in R1 on Friday
Earlier in eliminations Wagner defeated the GT/LA Camaro of Anthony Fetch and Travis Morgan's SS/MA Firebird.   On the other side of the ladder, Morris beat Tyler Caheely's S-10  and Joel Warren's '98 Firebird SS/JA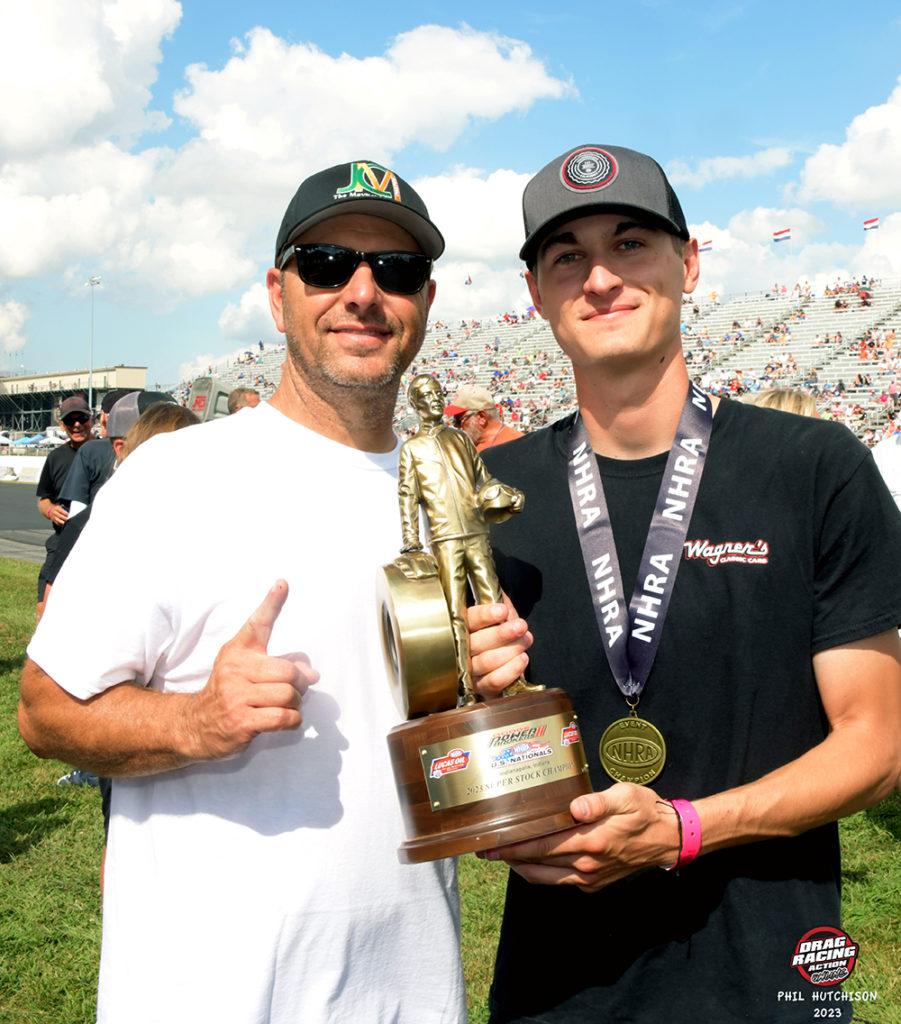 Wyatt and his dad Scott holding the Wally at the Big Go East
"After having time to think about what happened I am still at a loss for words," Wagner said after his historic win. "I have a hard enough time finding what to say but in this case, I don't know if I'll ever be able to find the words to describe the feeling I had. All I can say is we won INDY!!!!
"More than anything this race tested our mental strength and to be able to come out on top is a feeling like no other. None of this is possible without the people standing behind me. Everyone here this week helping made this happen." Wagner adds, "This is a day I'll remember forever. I want to thank Wagner's Classic Cars, JCM Racing, Jeffrey Miller, Brad Plourd, Cody Lane, Stinnett Racing, and the Emmons Brothers for this win."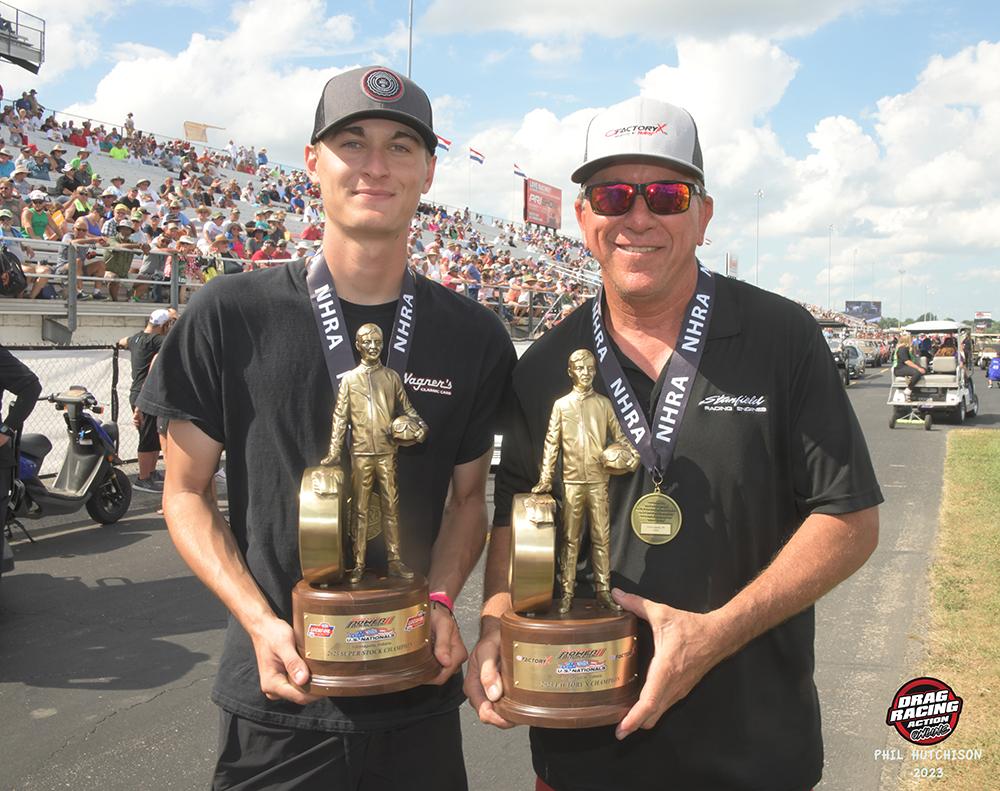 Wagner, left, celebrates his Indy win with Factory X winner Greg Stanfield