Buddy Hull Looking to Turn Up Heat at Route 66 Nationals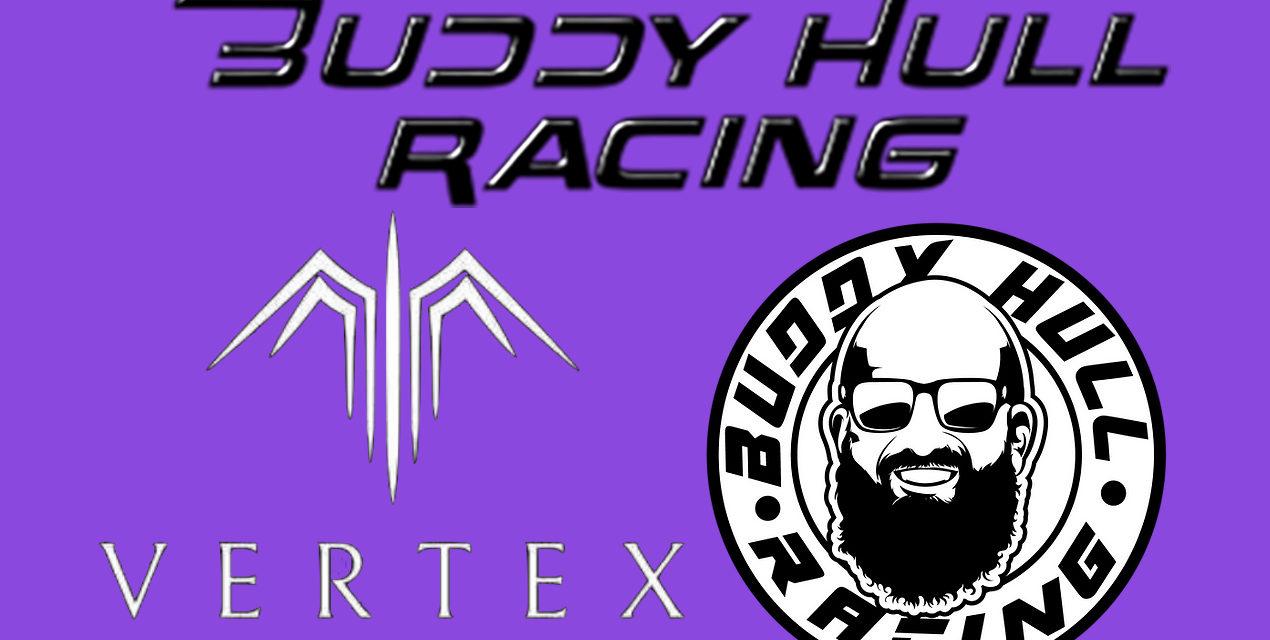 Courtesy Elon Werner
DALLAS, TX (May 16, 2023) — With two races under his belt in the 2023 NHRA Camping World Drag Racing Series season Buddy Hull is looking to build on the positives. A solid qualifier at both Phoenix and Las Vegas races, Hull and his Renegade Fuel and Oils Top Fuel dragster team will be looking to make moves at the Gerber Collision & Glass Route 66 NHRA Nationals this weekend. The track will be a new facility for the Top Fuel driver who also owns several companies in the Dallas area, but his 12,000-horsepower Top Fueler is tuned by crew chief Mike Guger who has considerable experience on the track located 25 minutes from downtown Chicago.
"Having Mike as our crew chief has been a game changer for our Renegade Fuel and Oils Top Fuel dragster," said Hull. "His level of experience has been instrumental in our off-season preparation and improvements during the first two races. The guys on the team are so much more comfortable with the qualifying and race day routine. I think we will take another big step forward in Chicago."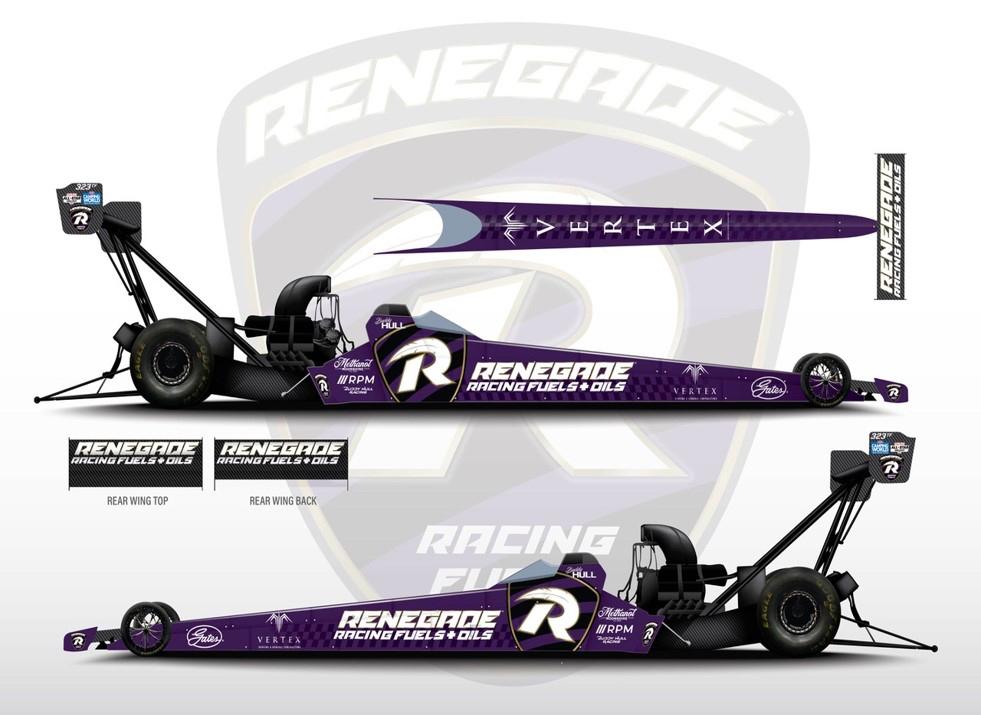 This season Hull has raced at the Arizona Nationals and the Las Vegas Four-Wide Nationals and shown consistent performance improvements. Racing in his third season at this level on a limited schedule is a challenge for Hull but one he relishes. Traditionally, representing his company Vertex Roofing and General Contractors Hull will be racing this weekend with primary branding from Renegade Race Fuel and Oils. Hull's team will also get support from Shorewood's Tyson Motor in the form of a Dodge Ram Truck to tow the Renegade Fuel and Oils Top Fuel dragster from the pits to the starting line.
"I wouldn't be able to be out here without the support of companies like Renegade Fuel and Oils," said Hull. "They have been on my dragster all season, but they wanted to have the full Top Fueler for a race and Chicago was the perfect market for them. They supply a ton of products to NHRA tracks all over the country from traction compound to methanol. I am proud to be representing them this weekend."
Since he took on twelve races during his rookie season in 2021 Hull has taken a strategic approach to building his Top Fuel operation. This season he will tackle eight NHRA national events with the goal of incrementally improving every race. He has new equipment and a trailer full of parts, which provides his crew chief Guger the confidence to be aggressive when the conditions are ripe for quick and fast runs.
"I have been building this team with the plan to eventually go full-time but that isn't going to happen overnight," said Hull. "We have quality parts and we have back-ups for our back-ups which you need in this sport. Mike does a great job giving me a quick and safe race car. The key for us is to get aggressive when the conditions are perfect and to race the racetrack when conditions might be a little tricky. Our goal is to capitalize on every opportunity."
Coming into the Gerber Collision & Glass Route 66 NHRA Nationals Hull will be racing at the Chicago area super-track for the first time. The stadium environment is not new to the Dallas area racer who has participated in the Texas Motorplex Stampede of Speed and Texas Fall Nationals the past two seasons.
"It will be cool to roll through the tower in Chicago and be in a wraparound stadium, but the Texas Motorplex has a similar vibe," said Hull. "They have packed fans in the past two Texas Fall Nationals and I know they will pack them in in Chicago since it has been a few years since they had an NHRA national event. There is nothing better than making a killer pass in front of thousands of fans who jump out of their seats. We are going over 330 mph in under 3.7 seconds which is amazing. I love the competition and we are looking to put on a good show starting Friday night under the lights."
The return of NHRA drag racing will begin on Friday, May 19, with one round of Top Fuel qualifying along with the rest of the professional classes. Saturday will include two rounds of qualifying, the return of the Mission #2Fast2Tasty Challenge and a specialty Pro Stock All-Star Callout race. The quickest 16 race cars and motorcycles will race on Sunday, May 21 beginning at 11 a.m. with FS1 televising the race nationally later that evening.
About Buddy Hull Racing:
Buddy Hull Racing is based out of Dallas, Texas and was founded at the amateur level in 2008.  Buddy Hull Racing moved to the professional level in 2022 after purchasing the Top Fuel operation from Tim Wilkerson Racing.
Hull's drag racing roots run deep. His family has been involved in the sport since the late 1950s and has a proud history which Buddy looks to continue.
Buddy Hull Racings plans for 2023 are rather diverse after adding a nitro Funny Car and a nostalgia TF car into the mix alongside his NHRA Top Fuel dragster. Hull has not announced specific plans for either of the time of this release.
Learn more about Buddy Hull & Buddy Hull Racing on the following social platforms including Facebook (@buddyhullracing), Instagram (@buddyhull323tf) & TikTok (@buddyhull323tf).  #HullYeah
Elon Werner
Founder
M: 214-244-1184
Twitter: @elonwer