Virginia Motorsport Park Hosts NHRA D1 Doubleheader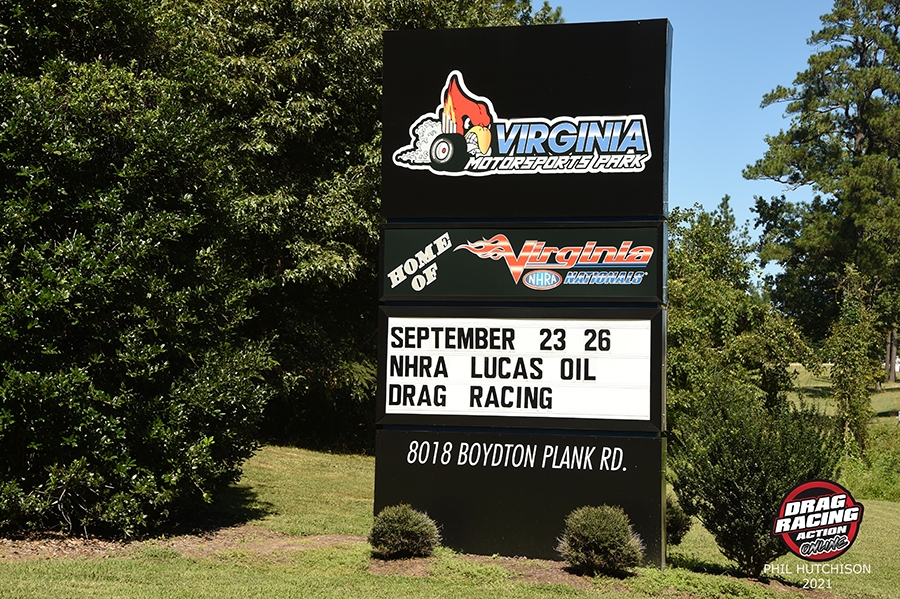 Images by Phil Hutchison, Diane Kubicke, and David Smith
With the cancelation of the Lucas Oil divisional at Atco Dragway in New Jersey, the Northeast Division of NHRA made the decision to run two separate races on the same weekend at VMP in Dinwiddie VA. The Virginia facility, which is close enough for both Division Two and D1 racers to attend, had close to 500 cars on hand to battle it out for a NHRA Wally.
Race 1 featured the following winners at VMP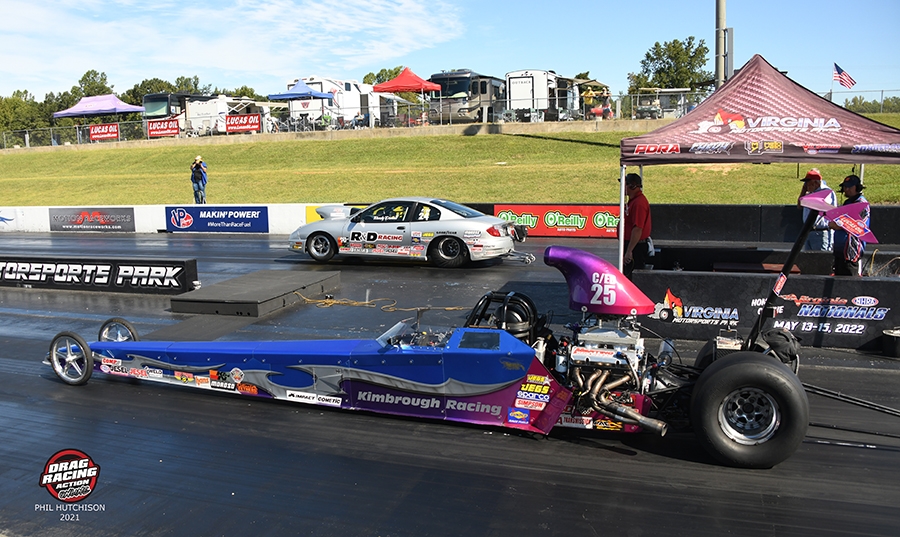 Jim Kimbrough from Pace FL took his C/ED to a win in Competition Eliminator over the D/SM '07 Pontiac Sunfire of Randy Daniels from Grantsboro NC.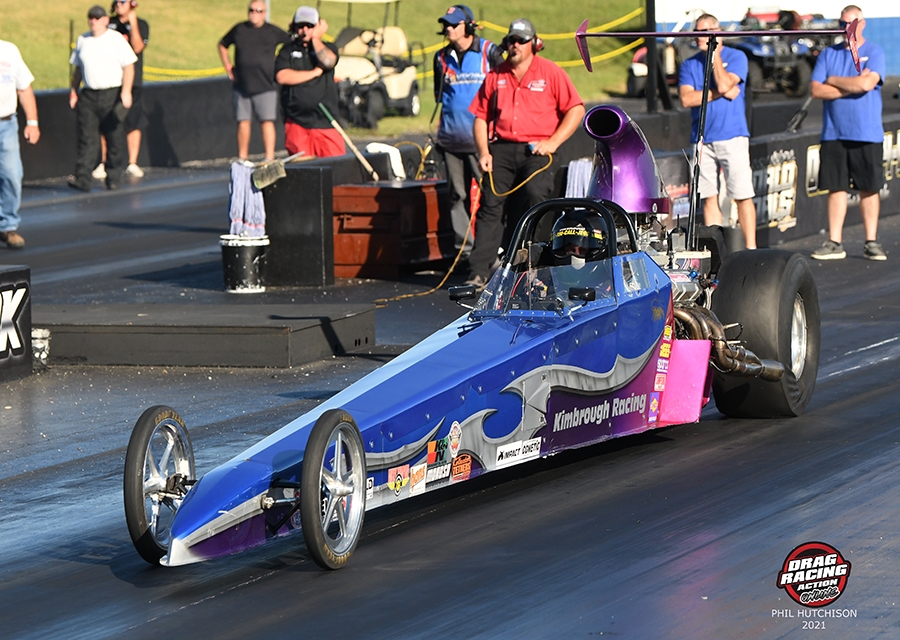 Kimbrough sawed the tree down with a 0.001 reaction time and ran a 0.550 under  7.210, 183.92 to defeat Randy Daniels who ran a whole lot better with a 0.602 under  8.328, 160.25. But it was all over at the starting line as Daniels had a 0.072 light, which made all the difference.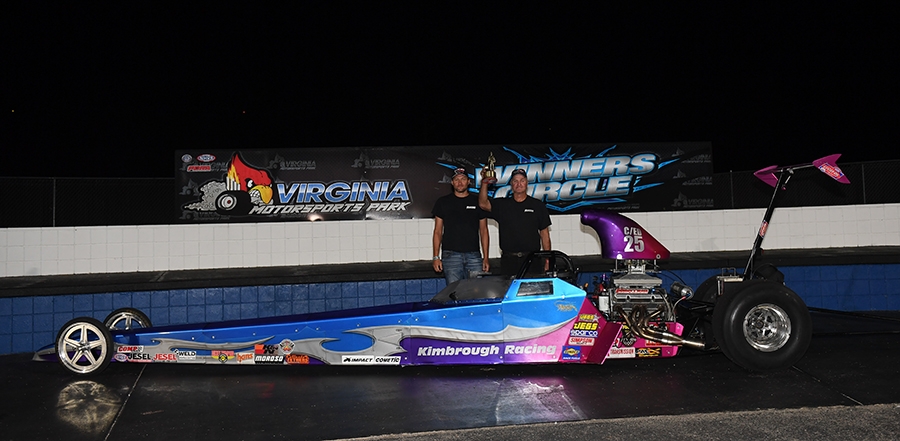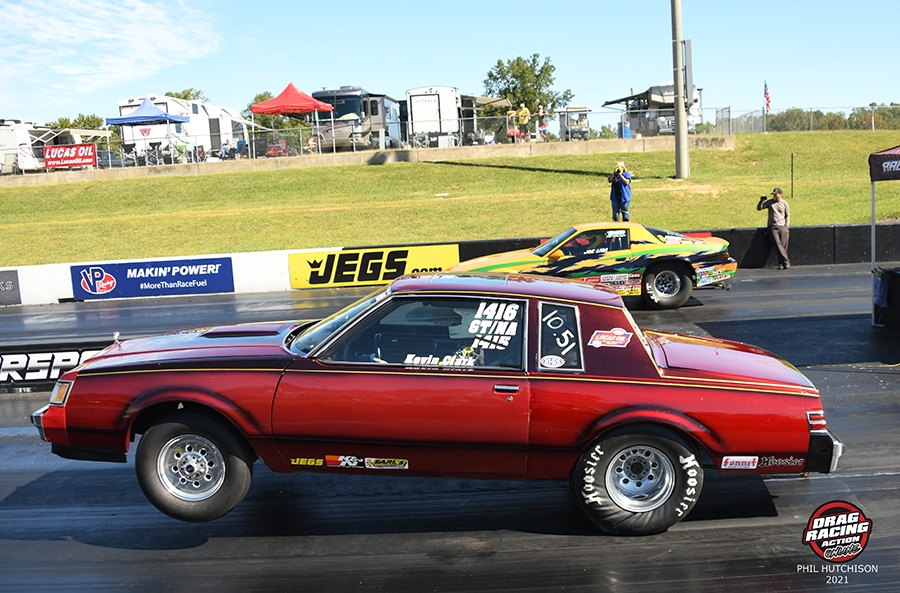 In Super Stock, Joe Lisa from Vernon NJ took his wheelstanding GT/JA '86 Camaro to the winner's circle defeating the GT/NA '86 Regal of Kevin Clark with a 10.058 (10.05 dial)  to Clark's 10.534 (10.51 dial). Clark got a better light but couldn't run the number to take the win.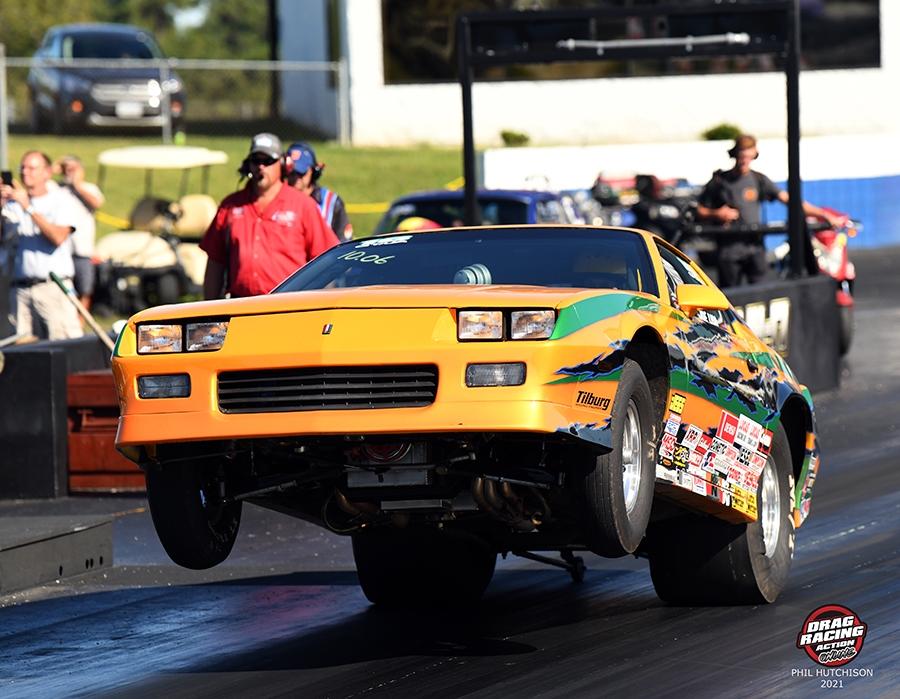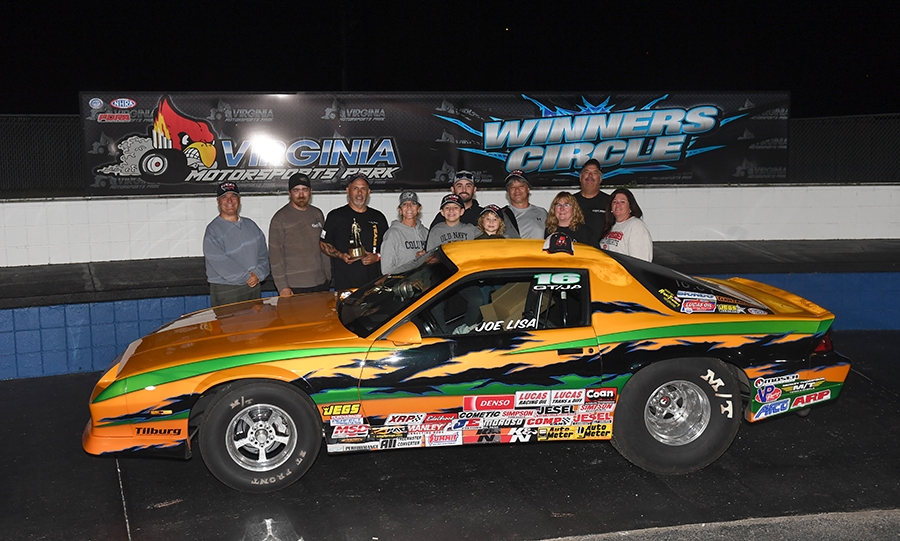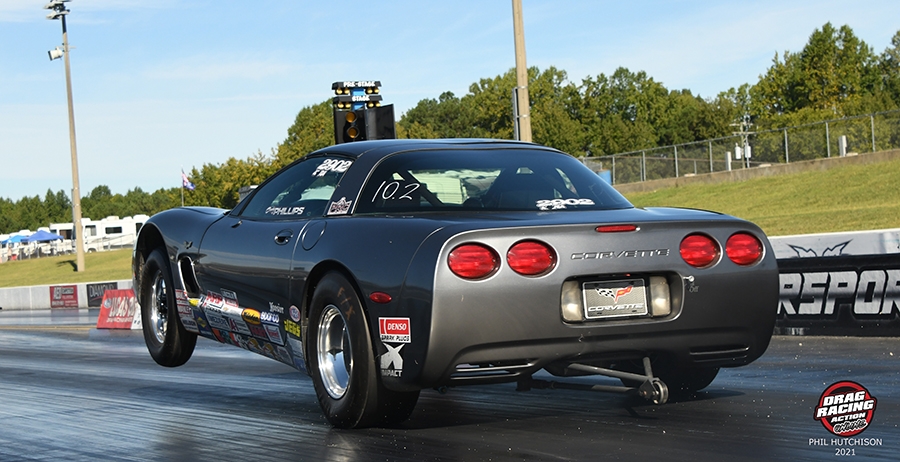 Division Two racer Cody Phillips from Lumberton, NC took his unique A/SA '01 Corvette to a win in Stock defeating the G/SA Camaro of Shane Oakes from Ottsville PA in the final as Oakes left too soon giving Phillips the win at VMP.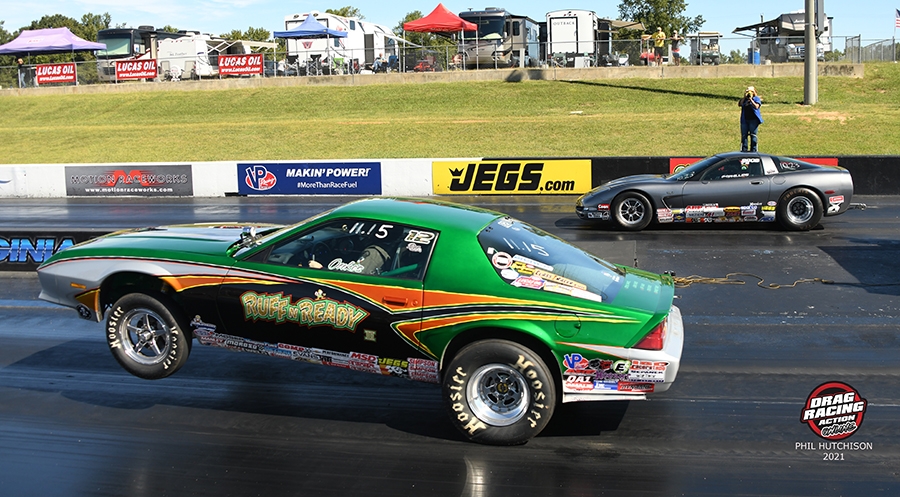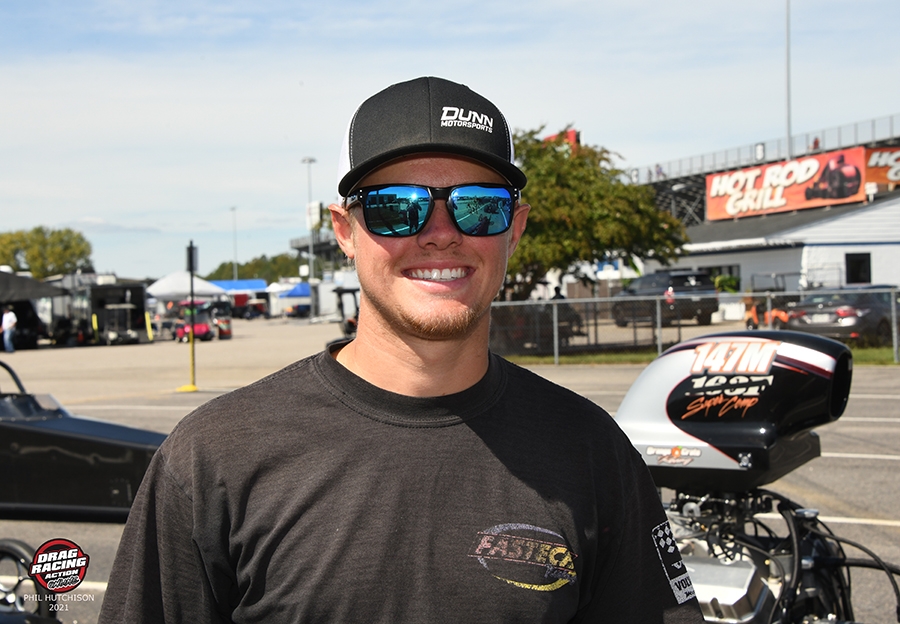 Corey Manuel Super Comp winner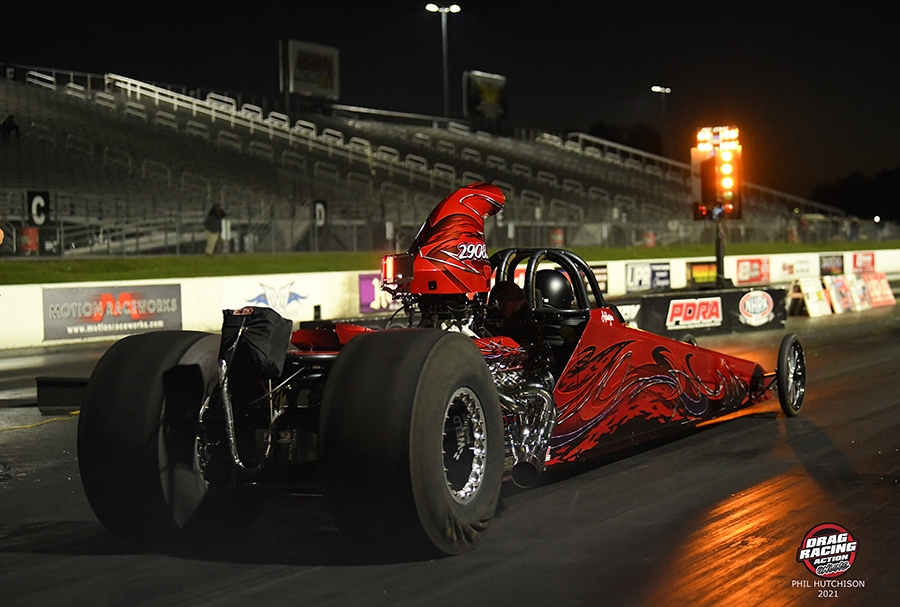 Corey Manuel from Winston-Salem NC had the car to beat in Super Comp running a string of great times in the 8.90 class coupled with deadly reaction time. Manuel's '19 American dragster ran a nearly dead on 8.909 to defeat the Cressman chassis car of long time NED racer Kathy Smullligan from Coopersburg PA as Kathy went too quick breaking out with a 8.879.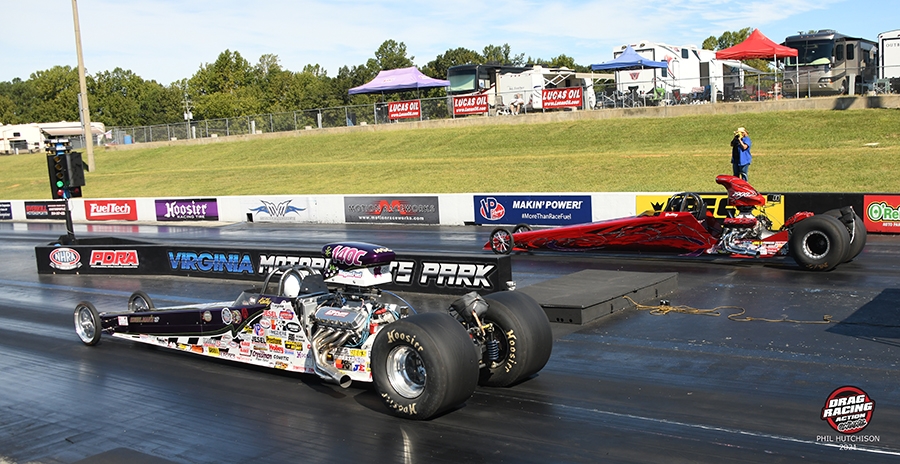 Pennsylvania racer Bob Phillips drove his tried and true '03 Neon to the Super Gas title defeating the '68 Camaro of professional Sportsman racer Steve Furr from Harrisburg NC in a double breakout final. Philips' 9.897 was less "Under" than Furr's 9.888.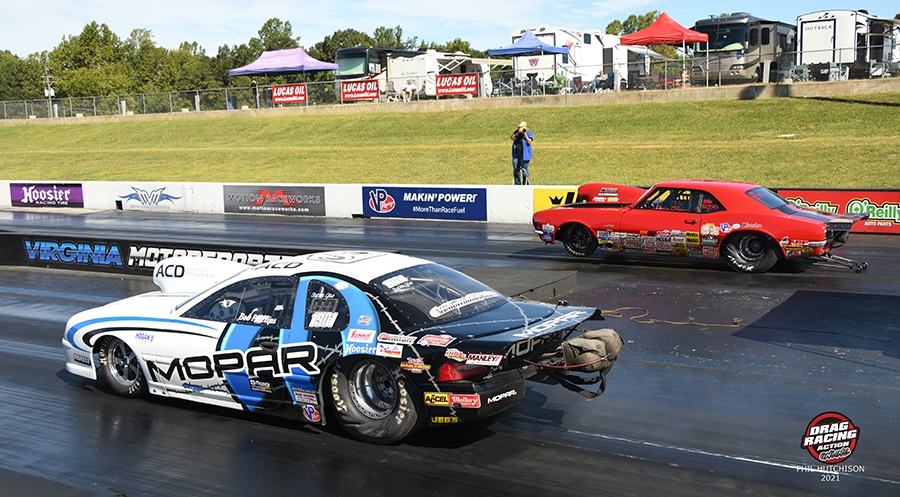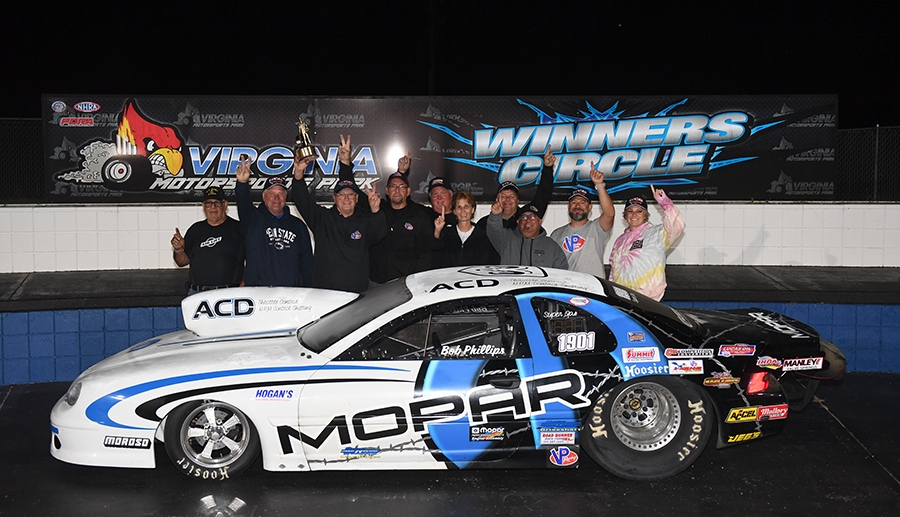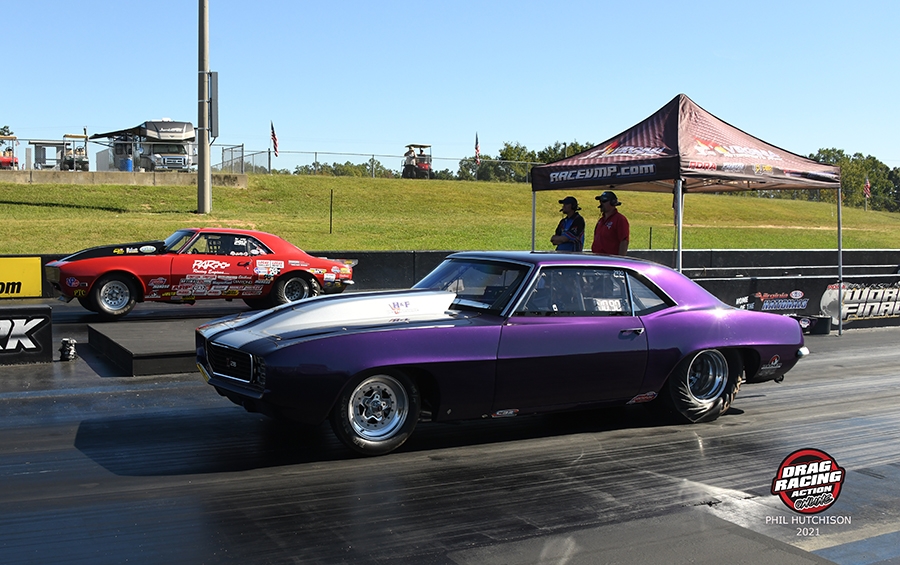 Super Street went to Shelby NC racer Ed Pauley in his '68 Camaro. In the finals Pauley defeated fellow NC racer Chris Webb as Webb went too quick with a 10.866 to Pauley's 10.931. Pauly would have been hard to beat as he was off the line with a 0.002 RT.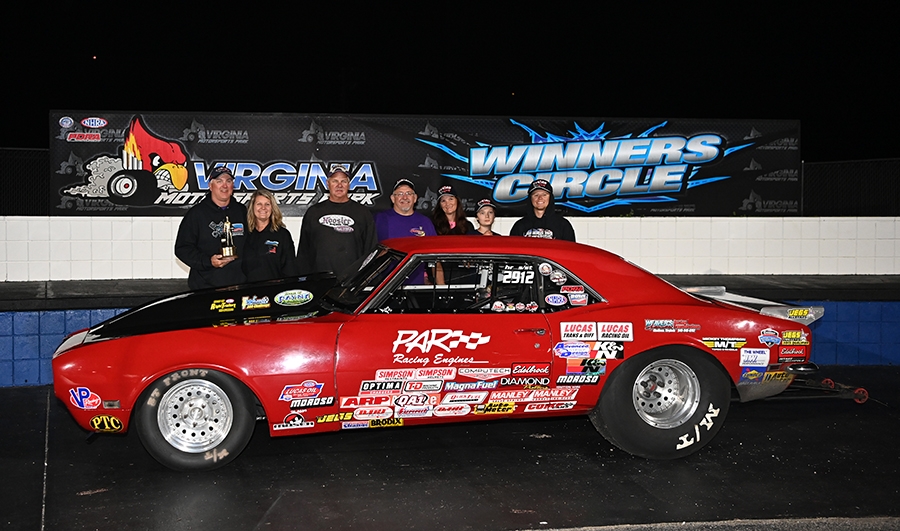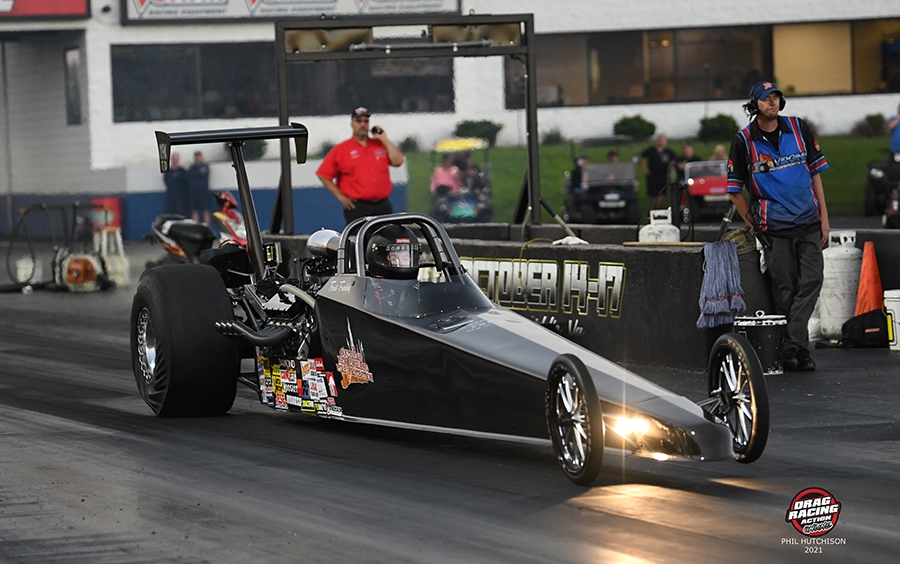 "Fast" Freddy Perkins from  Plainville CT drove his Southern New England Fire Protection entry to a win in Tommy Tape Top Dragster Presented by Select Performance Perkins defeated the Precision Chassis dragster of David Petrofske with a 6.108 on his 6.10 dial to the 6.526 (6.51 dial) of Petrofske. Both drivers had nearly identical reaction times but Freddy ran right on his dial.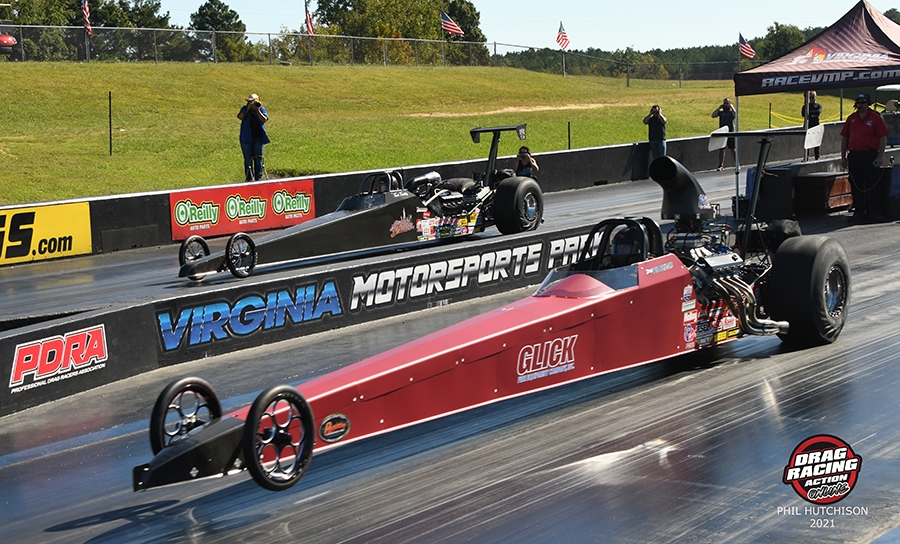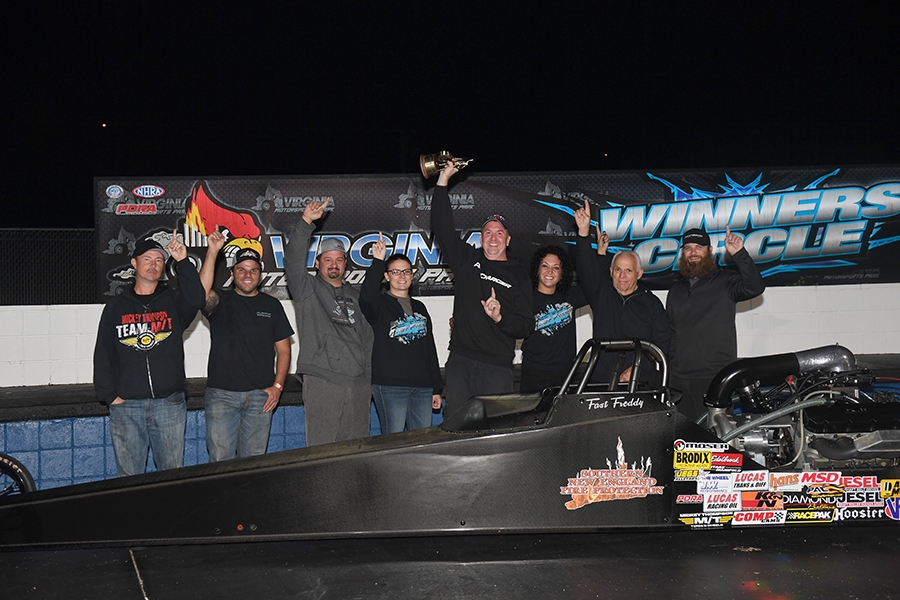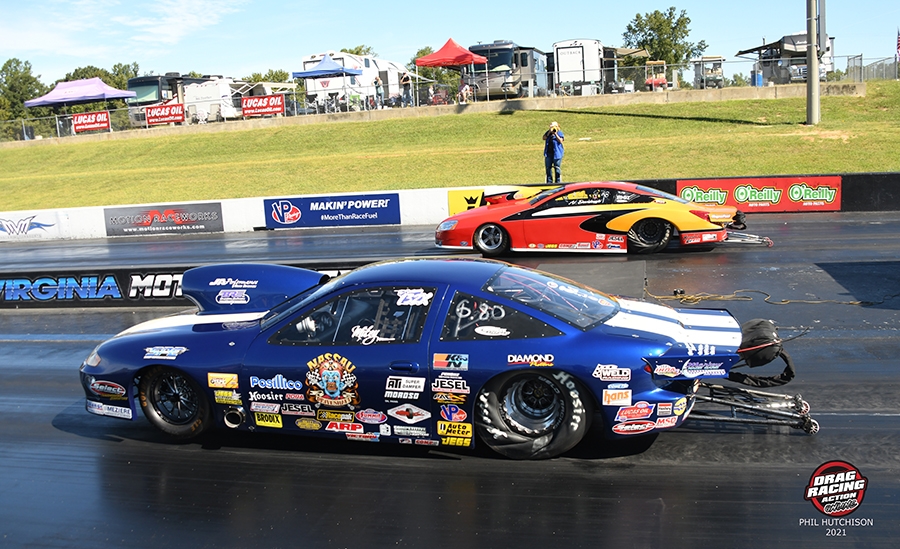 Manorville NY's Michael Daniele's '05 Cavalier beat the '10 GXP of Al Davidowski from Columbus NJ in the finals of Tommy Tape Top Sportsman. Mikey ran a right on his dial 6.807 @ 202.18 MPH to Davidowski's breaking out run of 6.773 @204.01.