NHRA Northeast Division Banquet on Tap for this Weekend.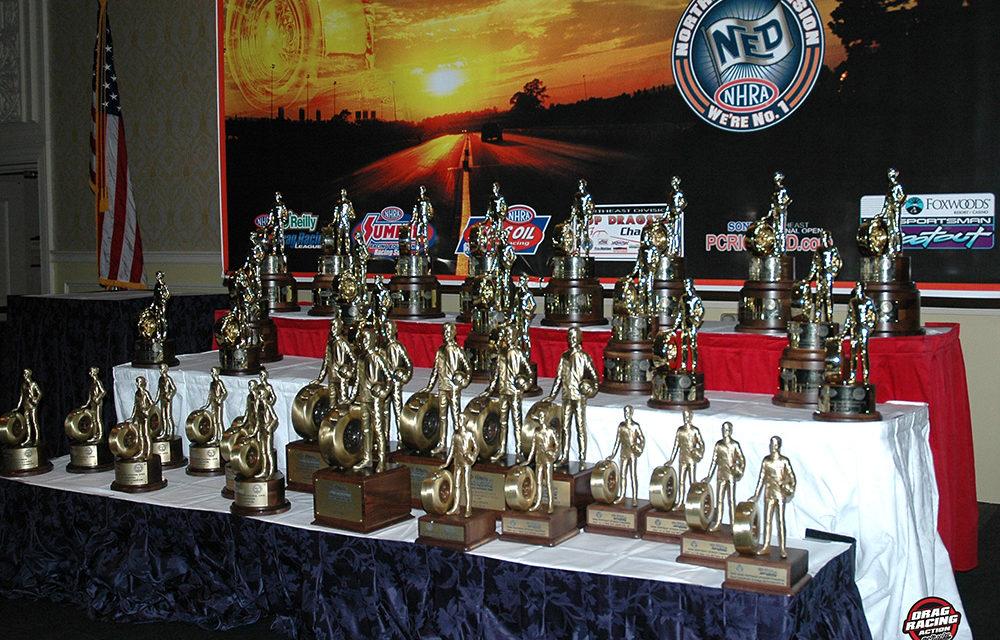 Drag Racing Action Online  Images: Phil Hutchison
There's plenty of racing action this weekend. The NHRA starts off at Orlando Speed World with the first Lucas Oil divisional of the year and the NHRA Northeast division is having it's first banquet in three years. Covid and bad weather forced the annual celebration into hibernation (A nod to Punxsutawney Phil) until now. Drag Racing Edge, Drag Racing Action Online, and East Coast Drag News has been at Hershey for the party for over two decades. Here's a look back to NED's big party.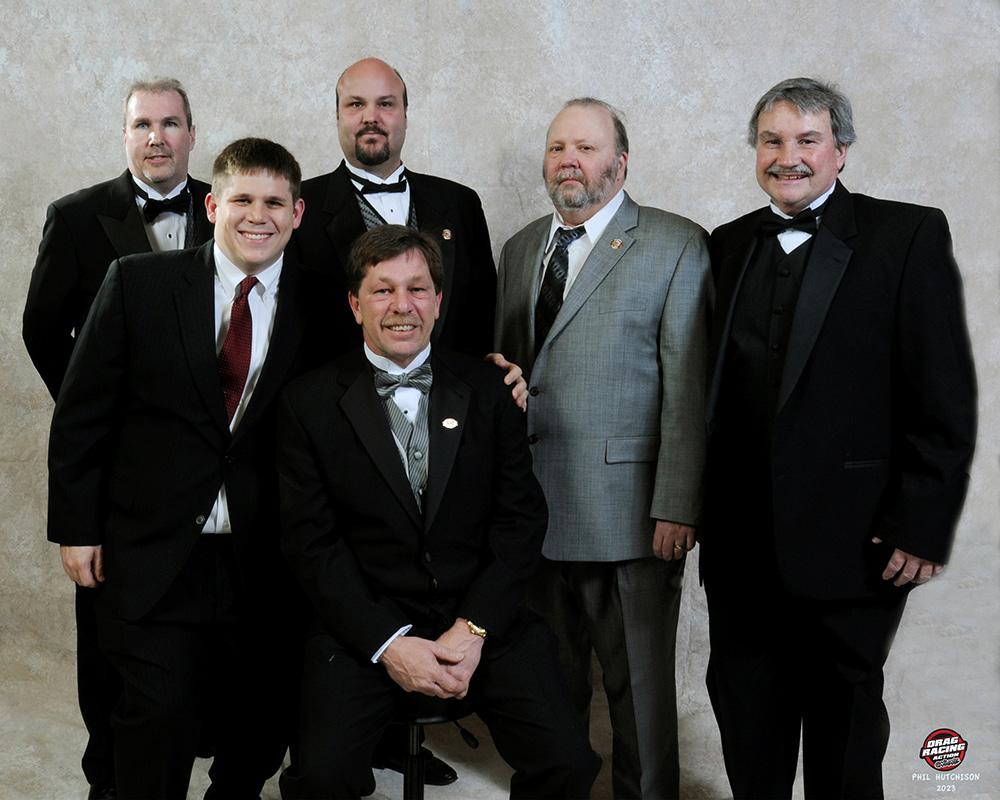 The NED Crew in 2010 Dave, Nick, Jim, Bob, Ryck, and Larry looking good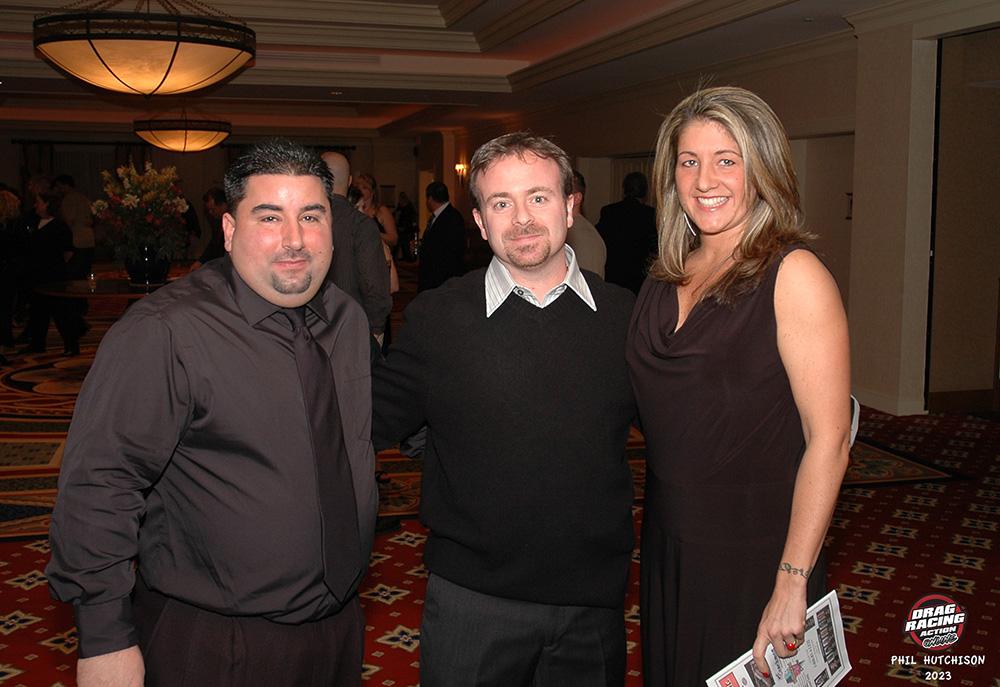 Frankie Aragona Jr, Sal Biondo, and Michele Costa in 2006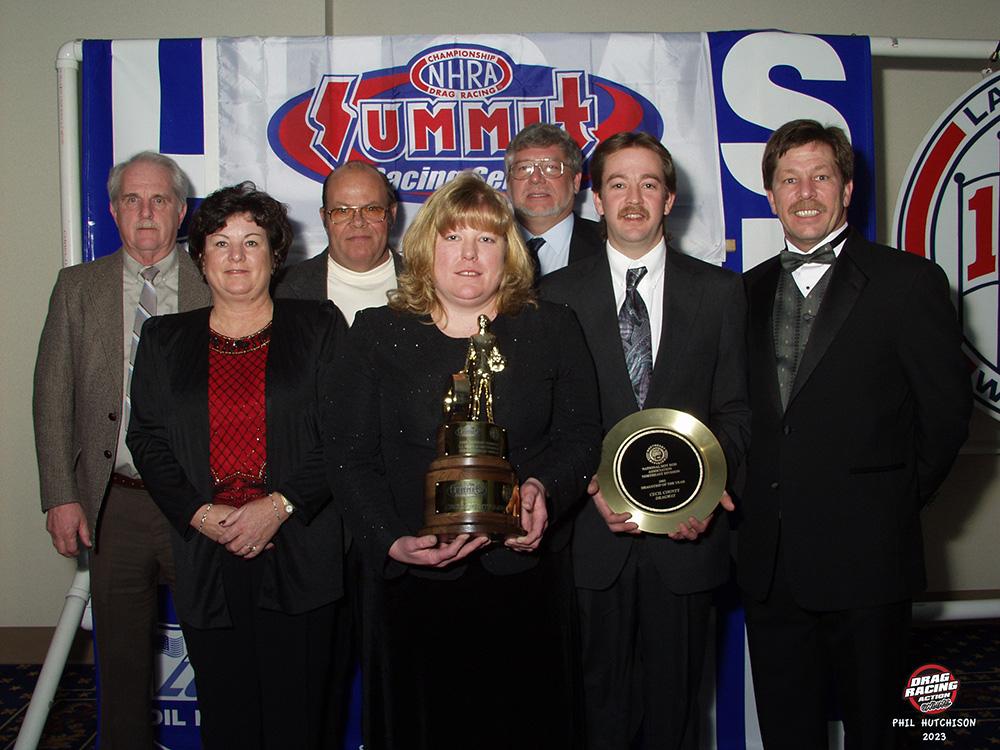 Cecil County Dragway was awarded Track of the Year in 2002
2007 Division Champ Al Kenny with Jason, Samantha, and Carol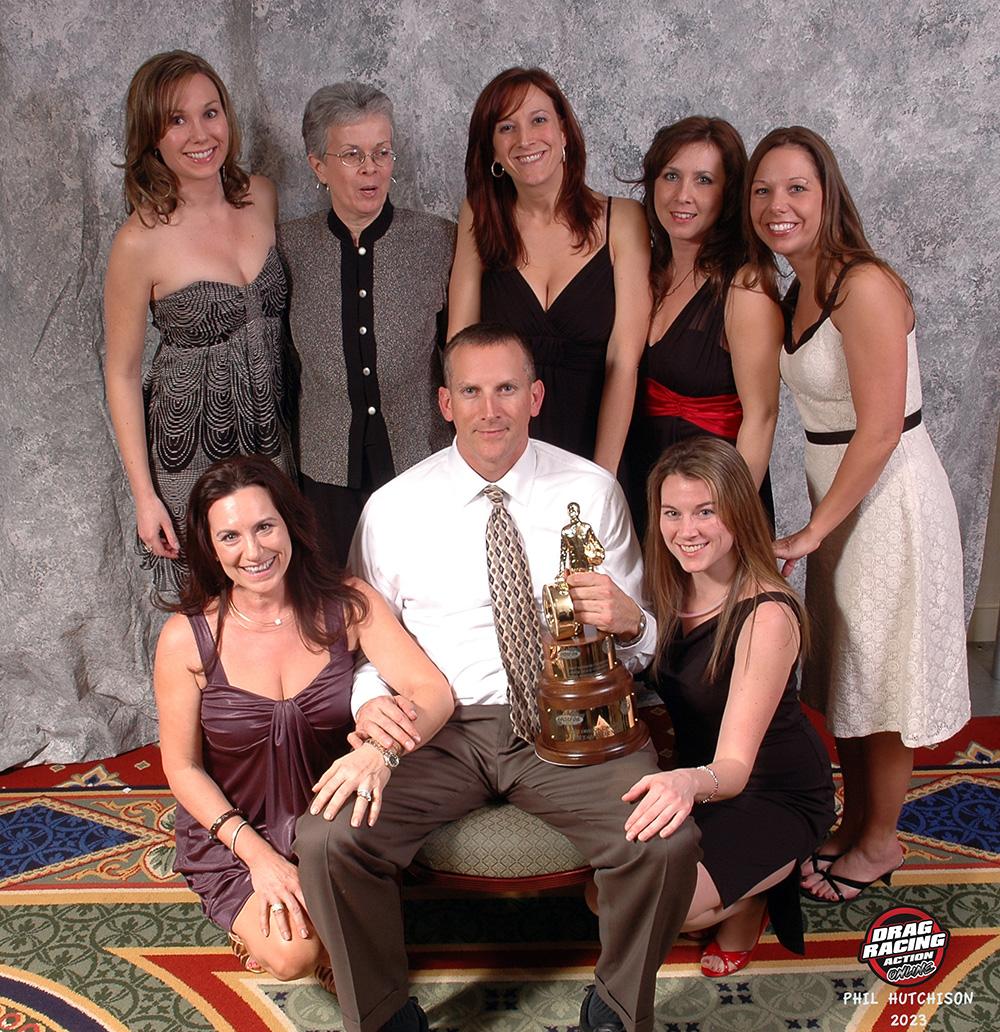 2007 Super Stock champ Bryan Worner and a few friends at the 2008 Banquet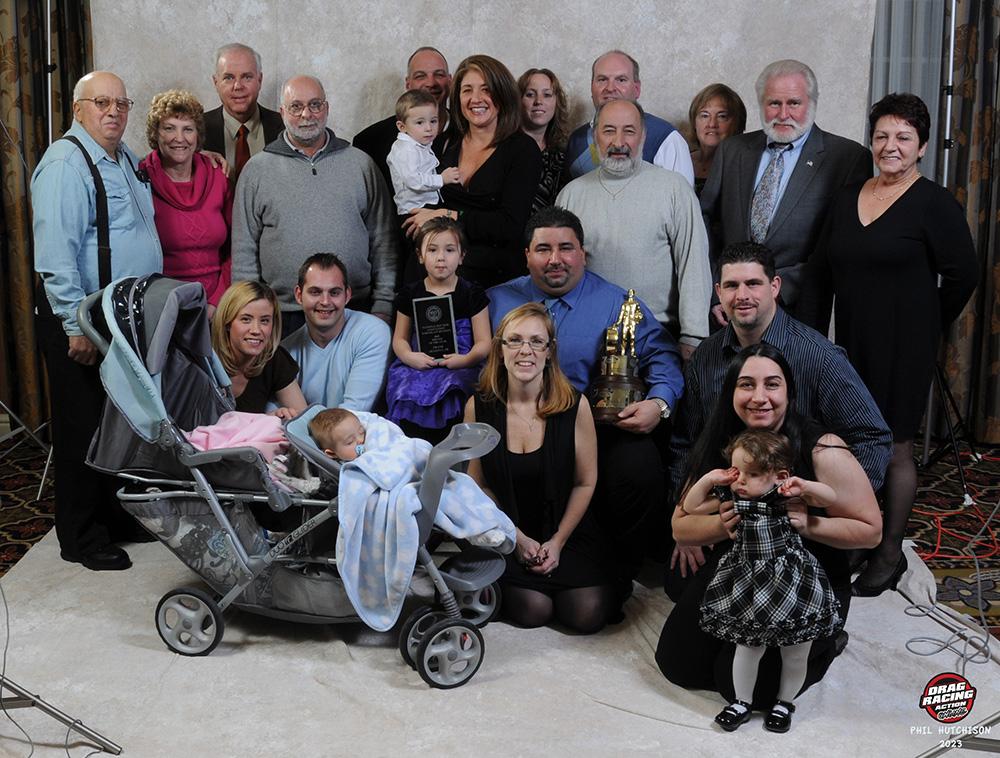 The Aragona clan in 2010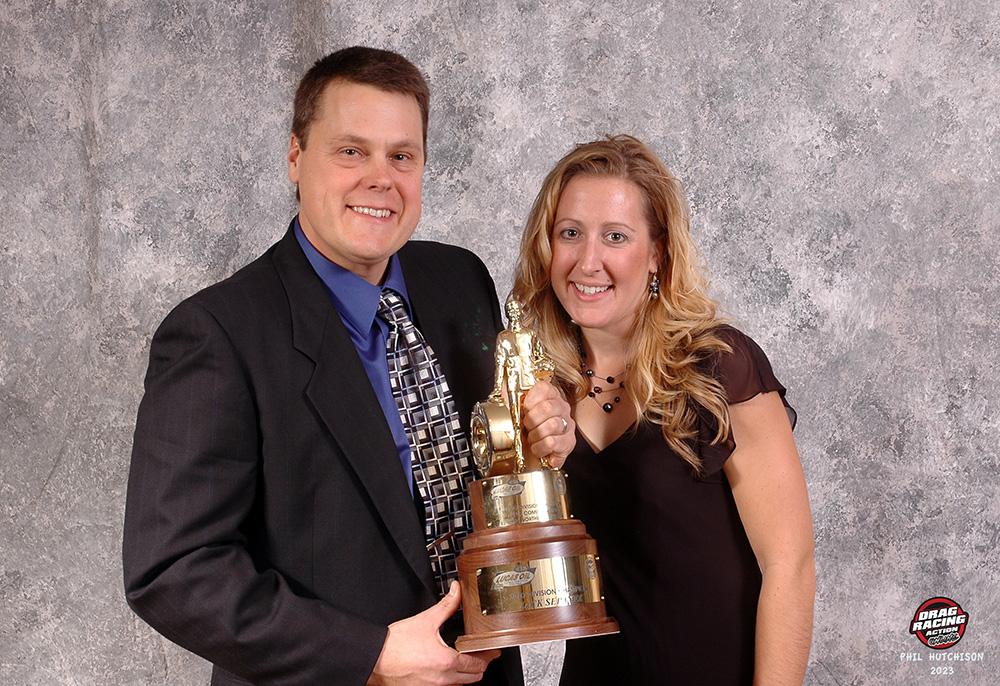 Jack and Katie Sepanek in 2008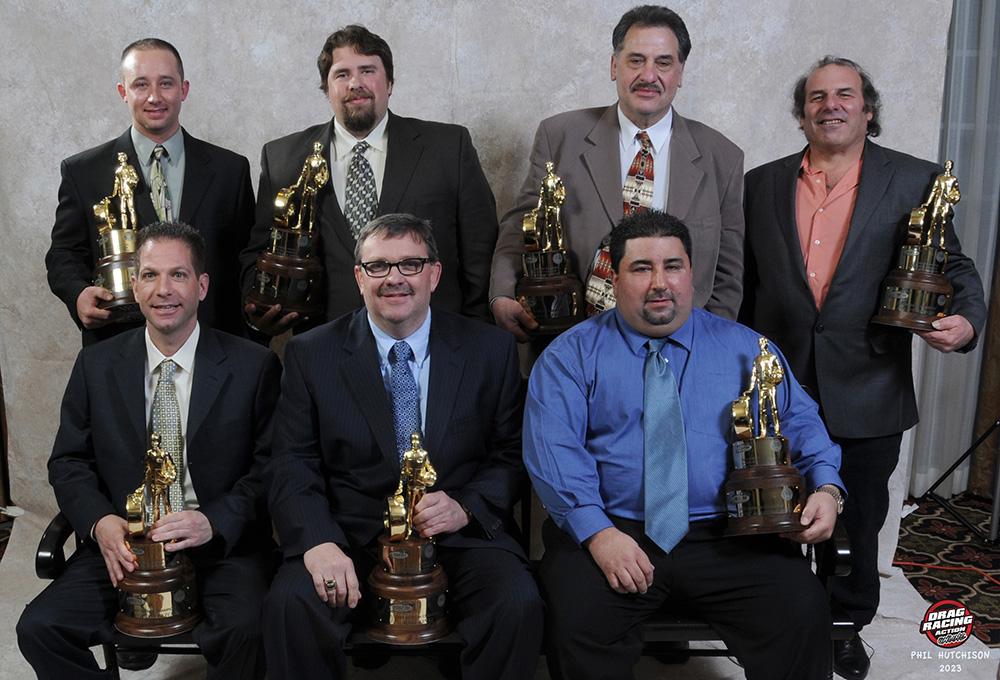 2009 D1 Champs (Top Row) Joe Santangelo, Mike Sawyer, Tom Slater, Marty Ganjoin Jr (Front Row) Anthony Fetch, John Finke, Frank Aragona Jr.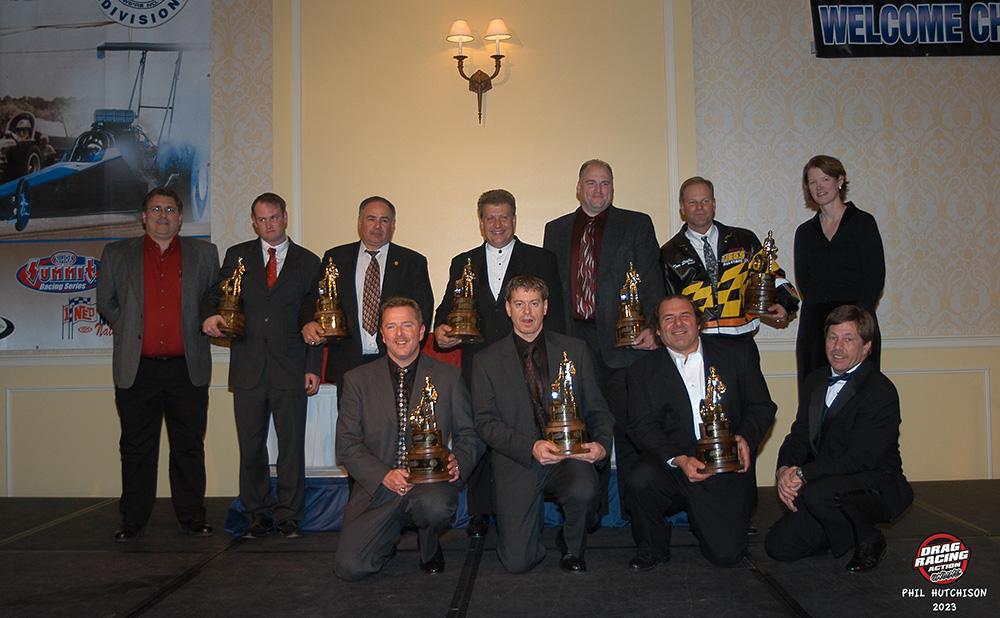 2003 Division One Chanps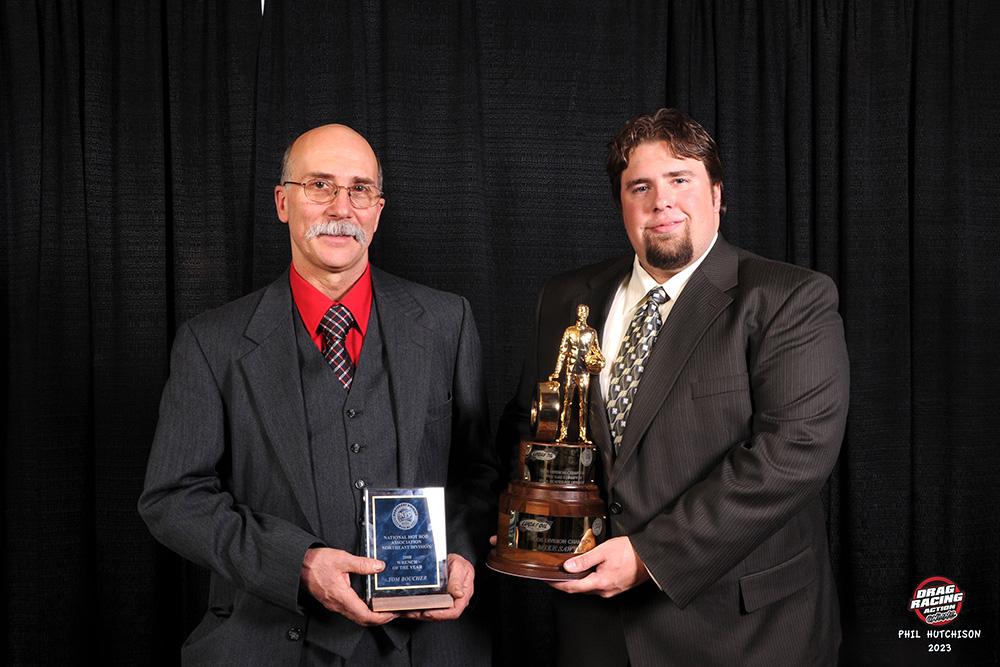 Tom Boucher 2008 Wrench of the Year with Mike Sawyer who has been running Boucher motors in his winning cars for years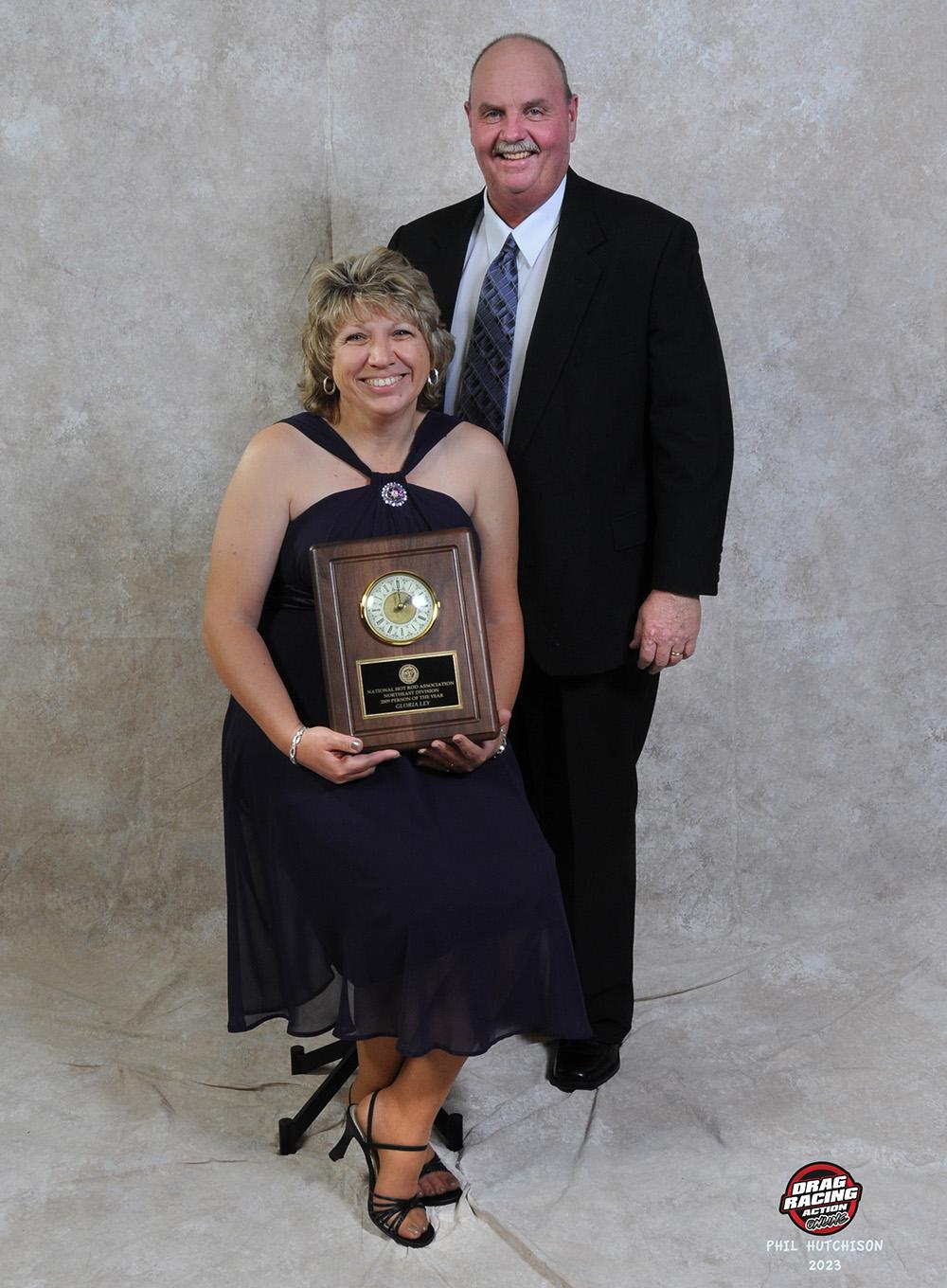 2009 Person of the Year Gloria Ley with husband Dave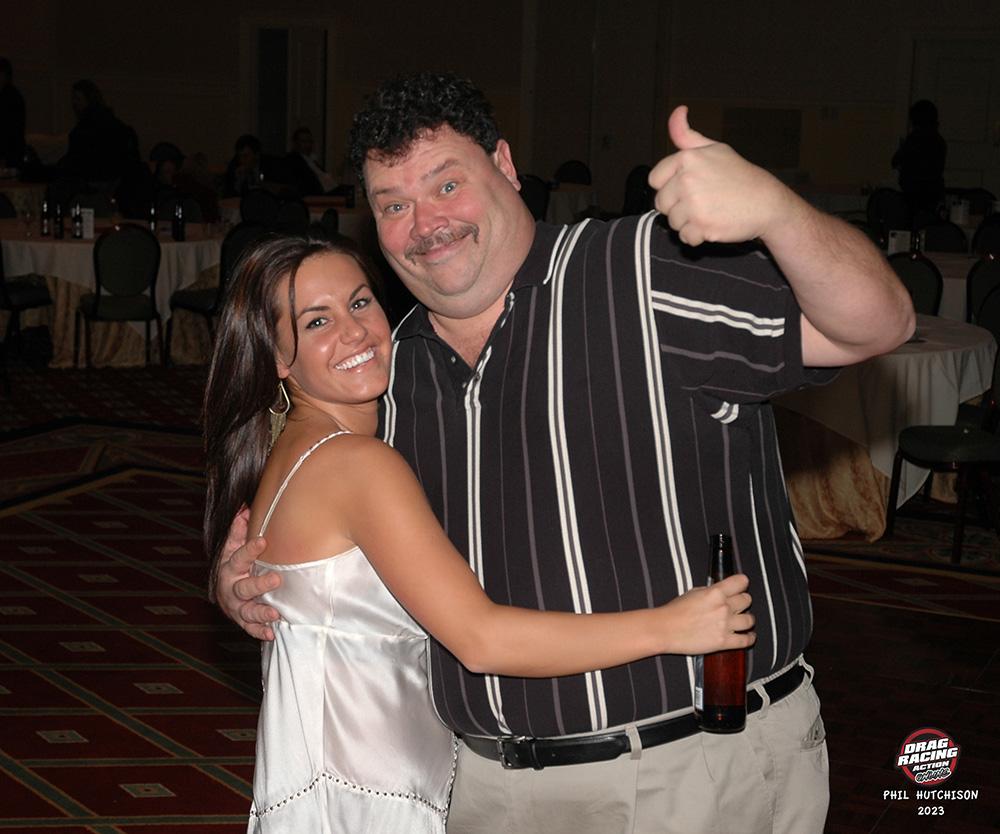 The late, great,  Jim Harrington dancing the night away at the 2006 Banquet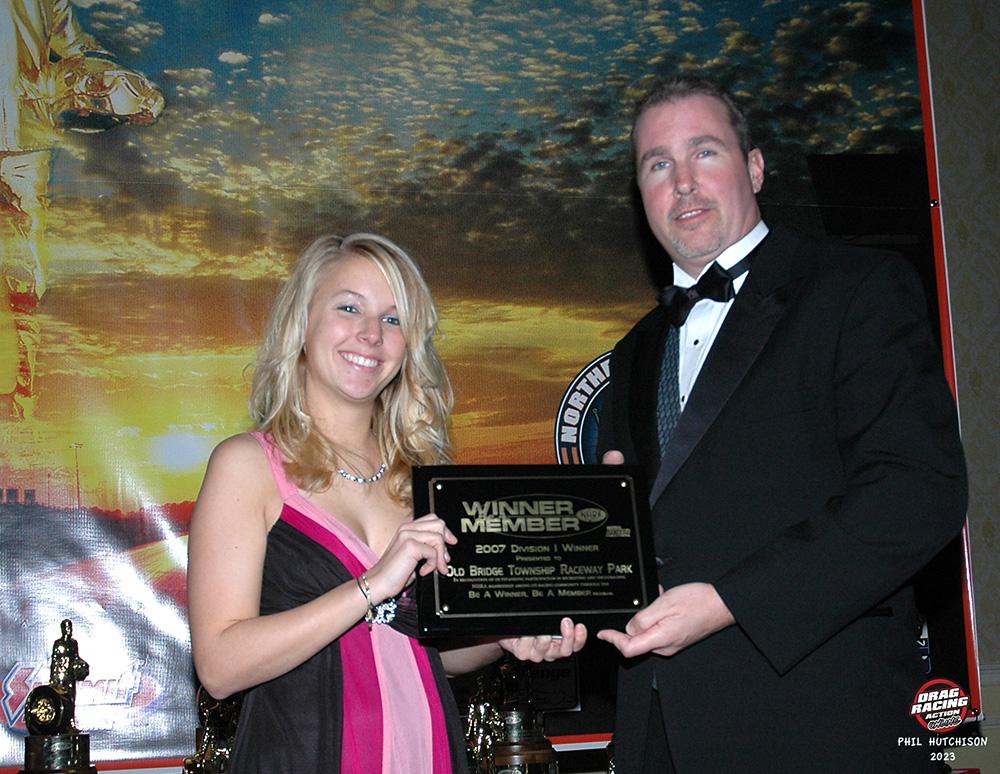 Jeanne Linke Northrop accepts the 2007 Be A Winner Be A Member award for her home track of Old Bridge Township Raceway Park from Dave Mohn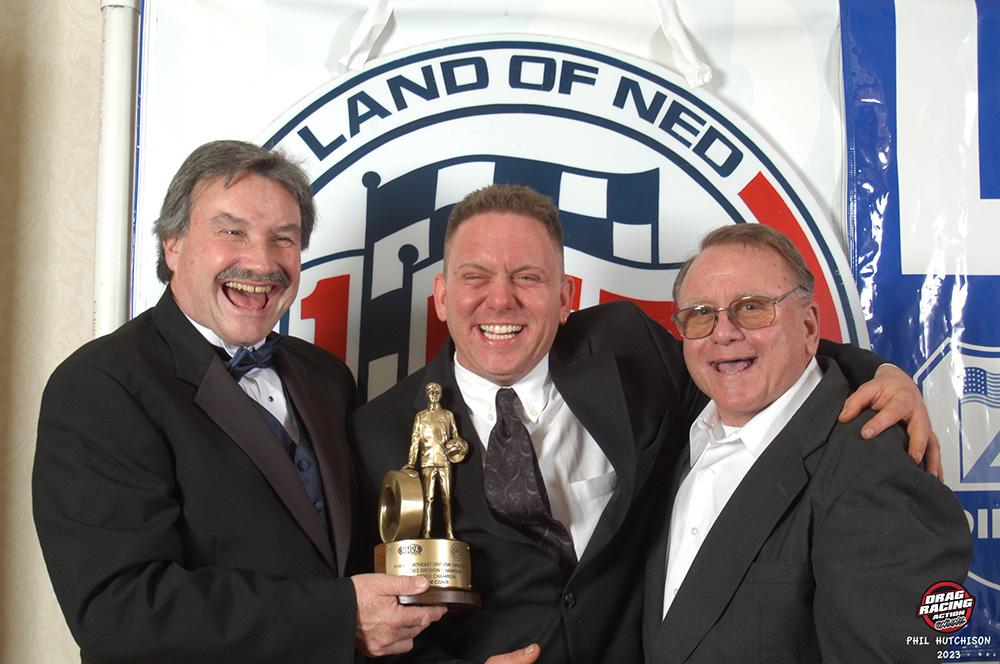 NHRA's Larry Wiggins awards 2003 Stock champ Jim Conte his Wally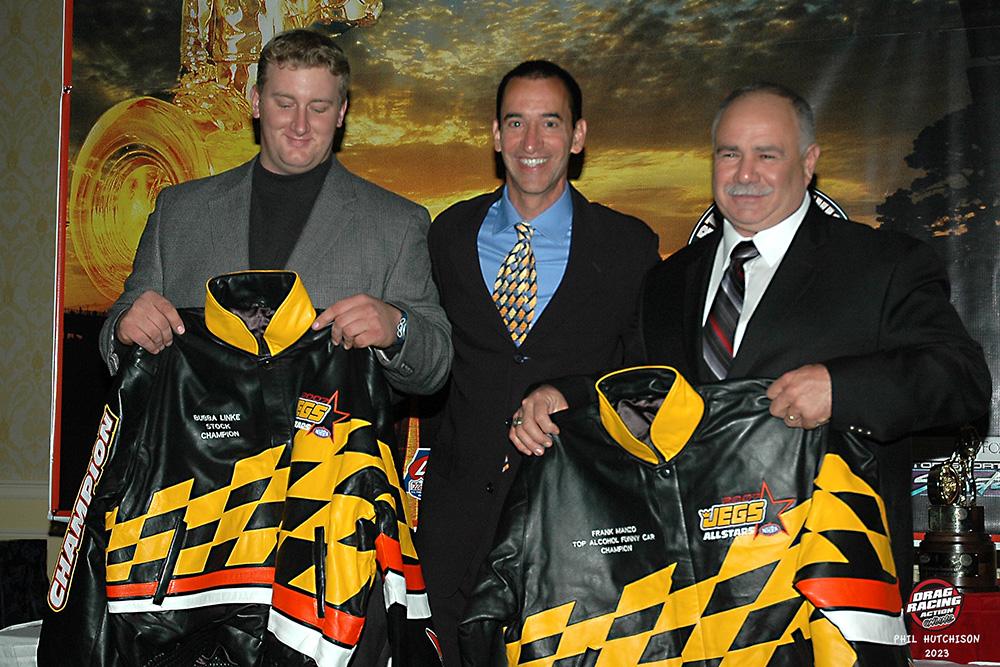 2007 Stock champ Bubba Link and Alcohol Funny Car champ Frank Manzo with long time D1 announcer Lewis Bloom at the 2008 Party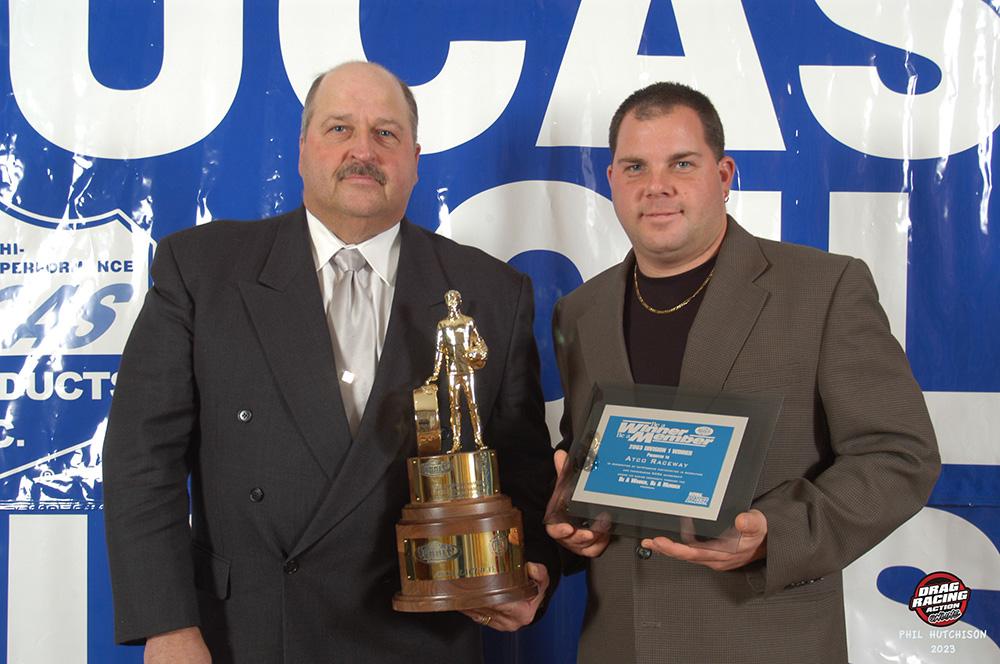 The 2003 Be A Member award went to Atco Dragway. Accepting the award were Joe and Kevin Sway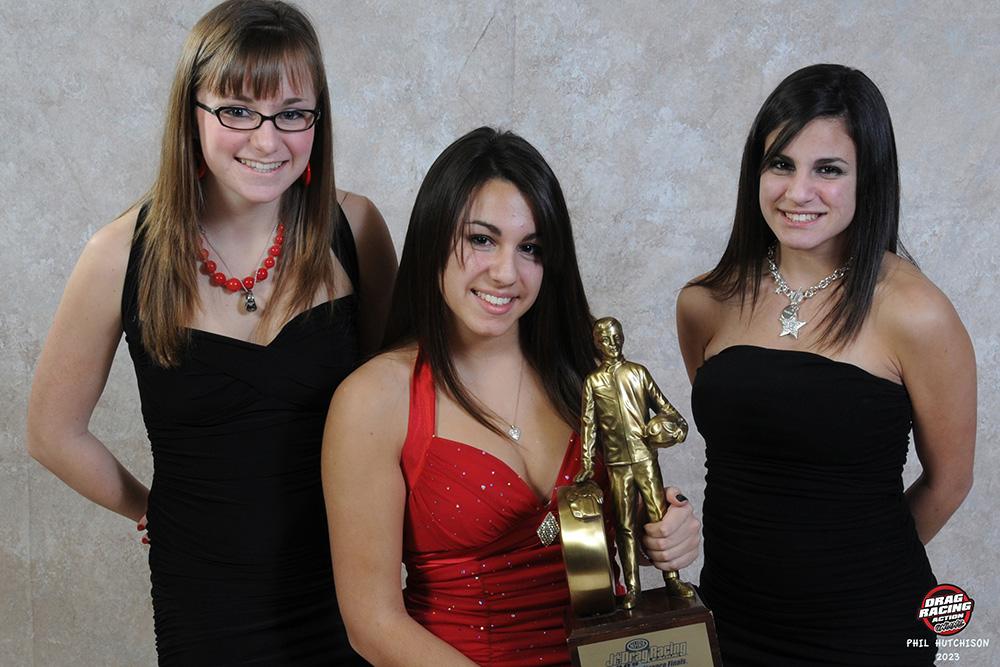 2009 Conference Finals  Jr Dragster Champ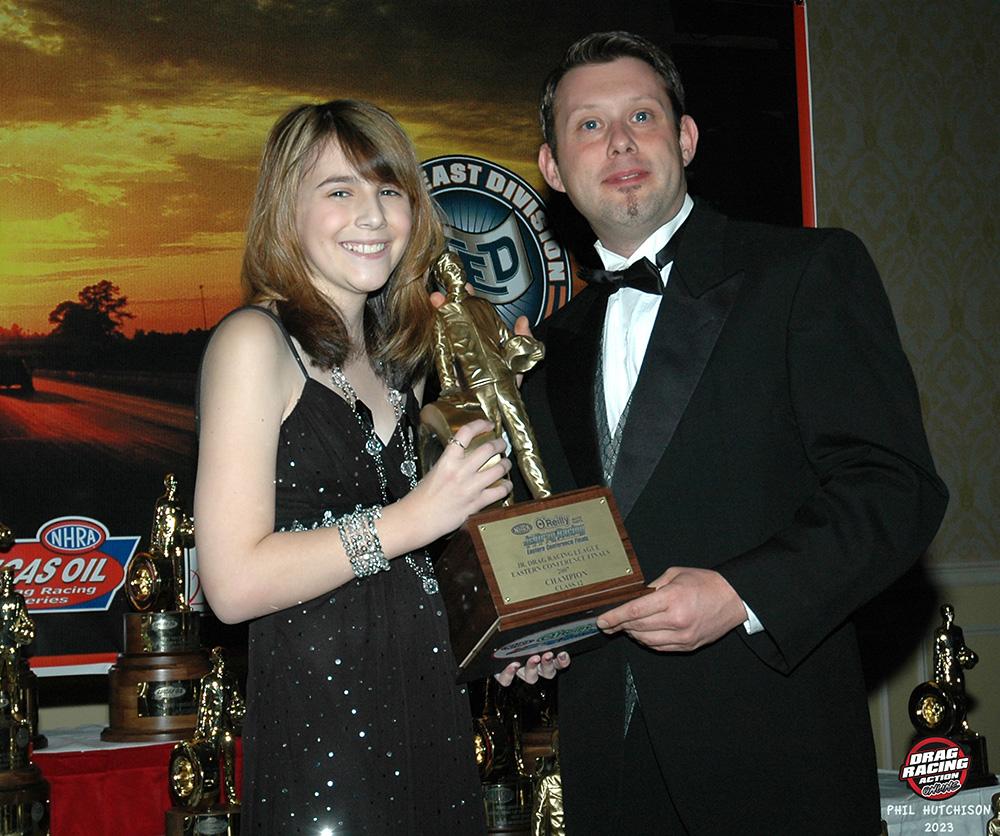 2007 Eastern Conference Jr Dragster Champ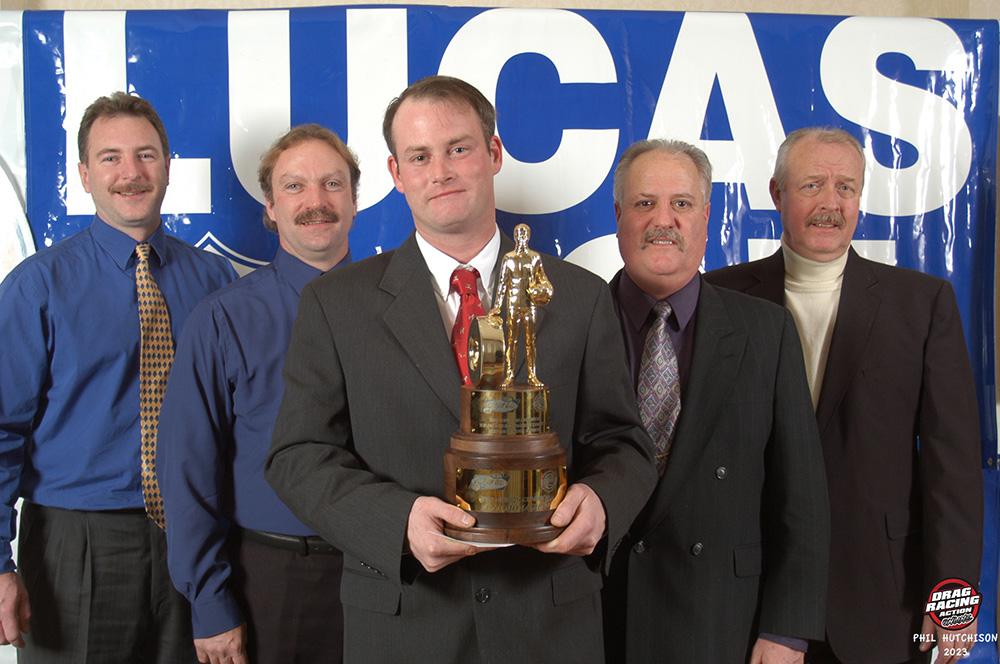 2003 Top Alcohol Dragster Champ Fran Monaghan