Parker and Marshall lead Alcohol Classes at Nevada Nationals at the Strip in Vegas. Tony Stewart makes NHRA debut.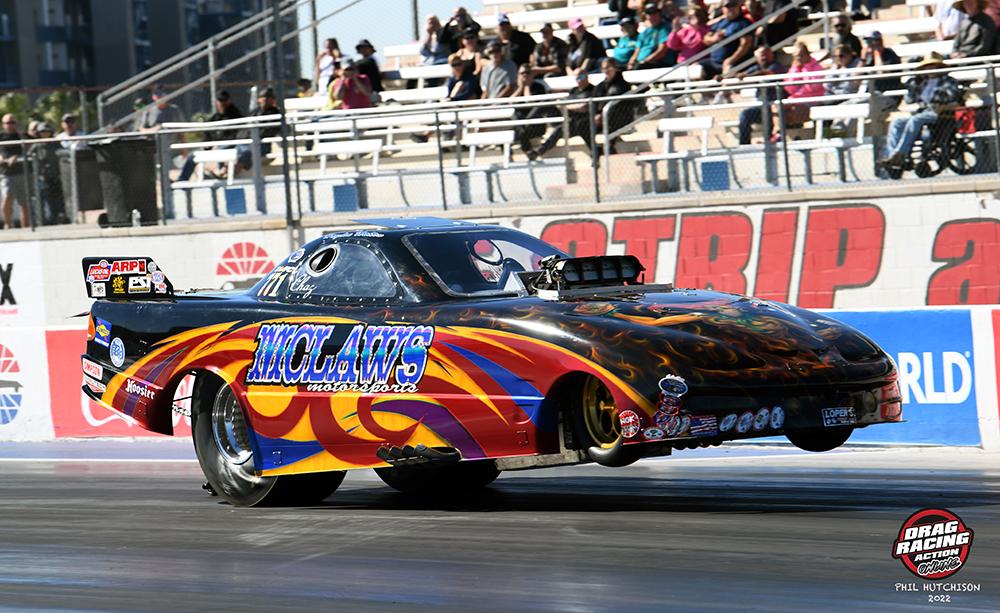 Drag Racing Action Online/NHRA  Images Phil Hutchison
Graham WA. Racer Kim Parker paced the Alcohol Dragster field with a 5.198 in her A/FD good enough for low qualifier going into Saturday's last session. Parker's run came minutes after NHRA "Rookie" Tony Stewart made his drag racing debut in the McPhillilps tuned A/FD. The NASCAR Hall of Famer and NHRA nitro team owner made the decision to try his hand at straight line racing and chose the Pennsylvania based McPhillips team to help him achieve his dream.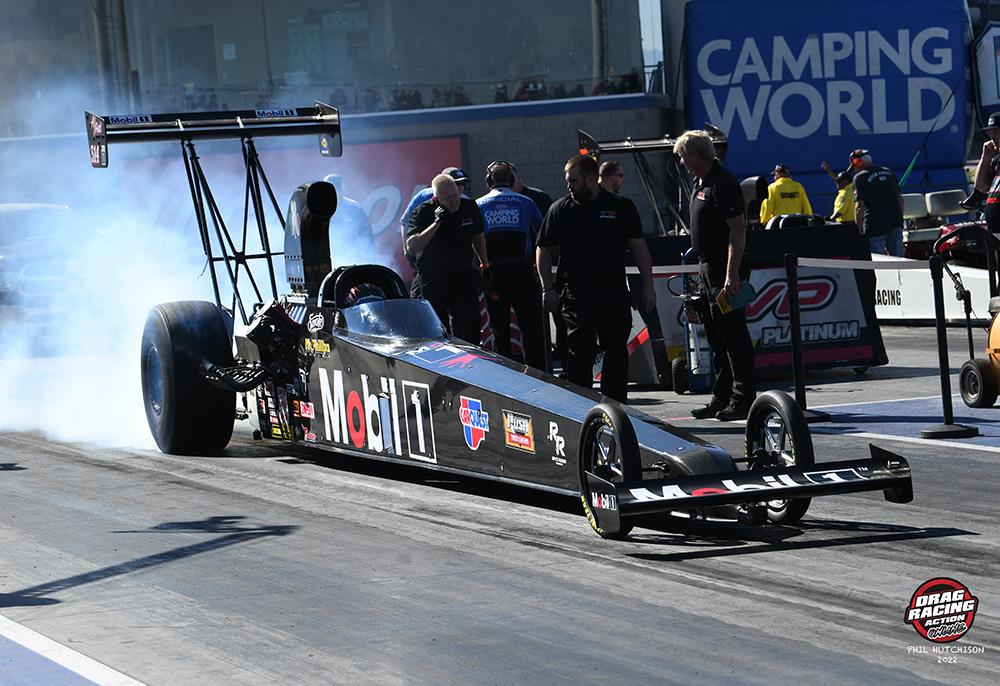 The father-son team of Rich McPhillips and his son, Rich Jr., have enjoyed tremendous success in the Top Alcohol Dragster category helping numerous drivers win races and contend for championships, including Matt Cummings, Troy Coughlin Jr., and his uncle, Mike Coughlin. Jasmine Salinas, the winner of the most recent NHRA Camping World Drag Racing Series event in Dallas and a contender for the Top Alcohol Dragster world title, also races as part of the McPhillips team.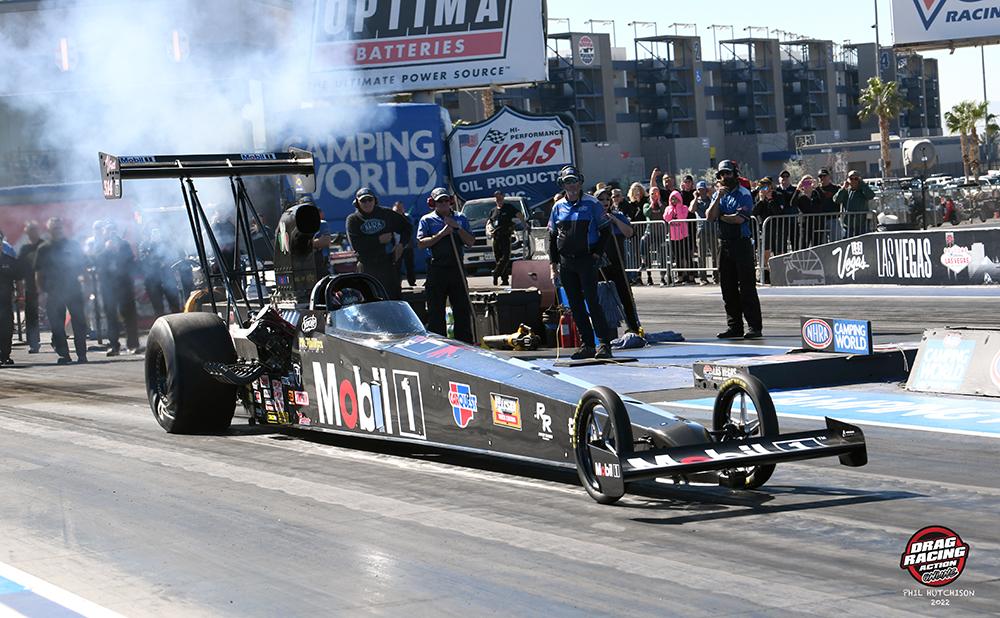 With history about to be made, the entire NHRA Nevada Nationals at the Strip at Las Vegas Motor Speedway crowd was all eyes on the legend as he made his first official pass in a dragster. The McPhillips tuned car did not disappoint running a 5.219 @ 276.52 MPH which put the Indiana driver in the #2 spot in the field with one more session scheduled for Saturday.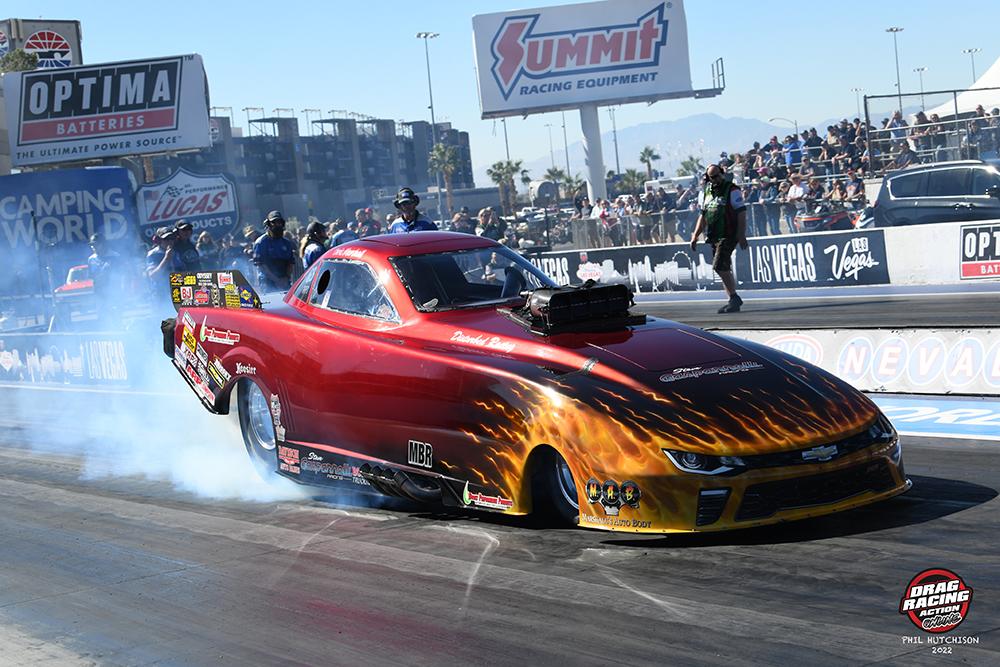 Leading the Top Alcohol Funny Car field is Oregon racer Chris Marshall in his "Disturbed Racing" Camaro. Marshall laid down a 5.419 to take the provisional pole with one session left. Right behind Marshall is Paso Robles CA racer Doug Gordon with a 5.455.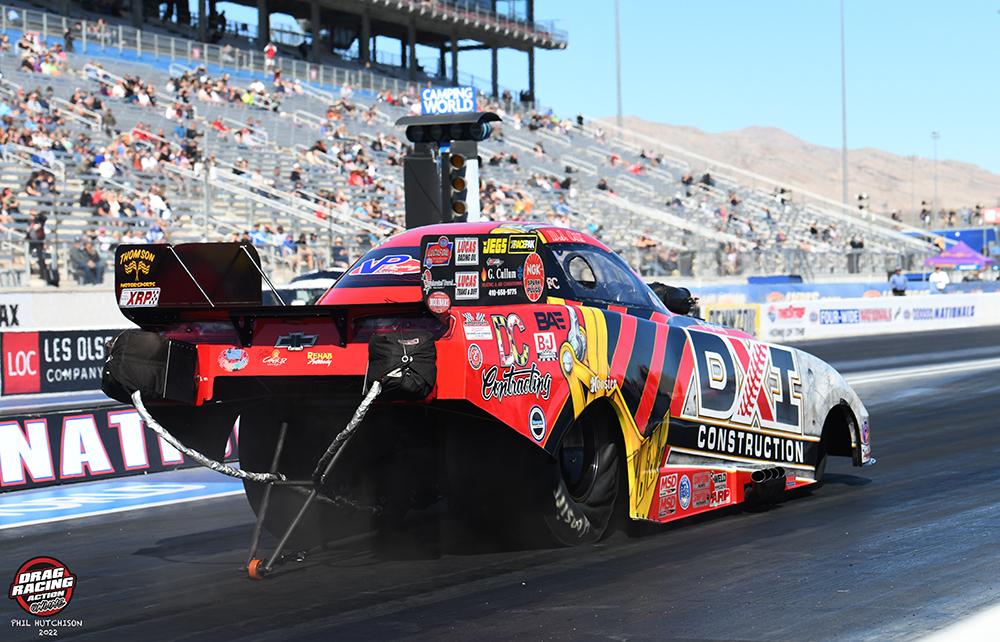 Division One Racer DJ Cox is currently 5th in the field with a 5.501 and is looking to add points for his quest to be 2022 Lucas Oil Champ